DFRDB.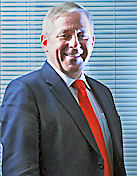 Since our last edition, the issue of DFRB/DFRDB was once again, (and by a long shot), the hottest topic in our mail.
Normally this is good. This means that people are starting to get angry and are talking and normally when a lot of angry people talk and get angry, politicians listen – or the smart ones do. But who is getting angry?
The Government endorsed the four recommendations of the Matthews Report into the indexation of Military and other Commonwealth Superannuation. This means that those on Military Superannuation pensions remain disadvantaged by continuing to have their superannuation pensions indexed by the Consumer Price Index (CPI), whereas welfare and Age Pensions are indexed at a higher rate (the greater of CPI or Pensioner and Beneficiary Living Cost Index (PBLCI) or Male Total Average Weekly Earnings (MTAWE)). Pre-2004 MP's and High Court Judges pensions are wage based indexed to the salaries of serving backbench MP.
In the period 1989 to 2008,
· Military superannuation pensions rose by 68%,
· Age Pensions rose by 110%
· Retired MP's pensions rose by 131%!
The reason pensions are indexed is to maintain the purchasing power of the pension. Until 1997, the CPI was considered the relevant index but the Australian Bureau of Statistics (ABS) concluded that the tight relationship between movements in the CPI and wage and salary adjustments no longer existed. In 2001, the ABS said that "CPI is no longer a measure of the cost of living."
In 1997 the Howard Lib/NP Government acted to maintain the purchasing power of Age and other welfare pensions by changing the indexation factor to CPI or MTAWE whichever was the greater. In 2009, the Rudd Labor Government included another index factor, the New Pensionary and Beneficiary Living Cost Index (PBLCI). Nothing however has been done for Military Superannuants, even though six parliamentary inquiries recommended a form of wage based indexation.
The Chair of the 2008 multi-party 'Senate Inquiry on the Effect of Cost of Living Increases on older Australians said "It is hard to explain to Commonwealth superannuants why their pensions, to which they contributed during their working life, should fall behind the pension increases of those who have generally not made provision for their retirement".
Earlier in the year, the Parliament had the opportunity to resolve the issue when the Lib/NP Coalition introduced the Defence Force Retirement and Death Benefits Amendment (Fair Indexation) Bill 2010 but Labor, Greens and Senator Xenophon voted against it in the Senate.
The question has to be asked …. WHY??
When in opposition, Labor trumpeted the notion that if/when they were elected to power, they would set things right. Now that they are the Government they won't.
When in Government, the Lib/NP wouldn't have a bar of fixing the problem but now that they are in opposition, they want to push it with both hands.
Both major parties want to do the right thing when in Opposition, but not when they get to government. They make warm and cuddly promises in opposition which they conveniently dump when elected to power. It seems that neither can be trusted.
So what do we do??
Because of the way the system works, the only thing a politician really cares about is votes. Unless they get enough votes they aren't a politician – it's as simple as that. It's a numbers thing. Because of this, they are pretty good at reading the wind, they keep a very close eye on public opinion and if it looks like enough of the public wants something bad enough, the politician will usually give it to them. They also look for "Mother-in-Law" events in which they can become involved as these usually get publicity and make them look good, caring leaders.
This is where the problem really is – without the general public's involvement, and at the moment we don't feel the public is involved, there just aren't enough ex-service men and women affected by this DFRB/DFRDB thing to worry the politicians or to effect voting one way or the other. We read somewhere that there are about 65,000 ex-Service men and women relying on DFRB/DFRDB on which to exist. If every affected ex-service man/woman voted for the "Free Beer on Sundays" party (ie: not for Labor or Lib/NP) it wouldn't make that much of a difference, either the Labor or the Lib/NP would still be elected. What is needed is for the Ex-service community to get the general public behind them and thus make the politicians take notice.
Andrew Wilkie seems to be onside, you can see his recent speech to Parliament HERE, but it is going to need more than one independent politician to change the way Parliament looks at the current situation.
It seems to us that at the moment, the message is being preached to the converted. It is brought up at RSL meetings, ex-service reunions, is distributed via email by ex-service people to other ex-service people etc, but these people are already aware of the problem and have been so for years, nothing is done to fix the problem and the politicians still get elected.
Perhaps more resources should be directed at getting the message to the Public who don't know and really don't care too much about the plight of ex-service men/woman. They very much care about old age pensions because one day they will be one so naturally that's where the money goes.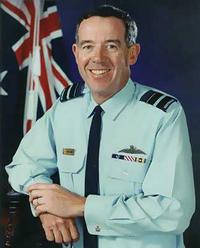 Peter Criss, a retired Air Vice Marshall, is leading the charge to try and get equitable retirement benefits for all ex-servicemen and women. Recently he was interviewed by Jason Morrison on Radio 2UE in Sydney (you can hear it HERE) and on 4BC by Greg Carey (you can hear that HERE), and that's good. He has also released a very good video about the widow of an F111 pilot who was killed in an accident some years ago (you can see that HERE). This video highlights the discrimination and unfairness faced by spouses of those who have served.
The people who released the video say it allows the Defence family to tell their individual stories and in doing so, add a human dimension to the campaign – but tell it to whom??
Another organization that is active in trying to obtain equitable and deserved financial retirement benefits for the ex-service community is the "Fair Go" team which is part of the Defence Force Welfare Association (DFWA) (See HERE). Fair Go is led by Ray Gibson, David Jamison and Ted Chitham MC OAM, a retired Lieutenant Colonel, who is also the President of the RAR Association Qld.
If you are one of the affected ex-service people who are looking for equitable retirement benefits, you should join and support the DFWA. If you want something done you have to help and you can do that by joining, they need your moral and financial support. You can join by completing the Volunteer Box at www.standto.org after which they we will contact you.
You can read the DFWA's latest submission to the Government HERE.
We're not trying to tell them how to suck eggs, nor are we in a position to criticize those that are working hard on the problem, but we think that nothing will change until/unless the public gets behind the campaign and they won't unless the media gets behind it. The media likes nothing more than a controversial stunt(s), give them one and they will run with it. The media needs to make this campaign theirs.
Politicians love being seen with the big stuff in the media, they'll walk a mile to be photographed on a ship, or in a tank, or in an aircraft and they will push each other out of the way to stand and say nice condescending words when a service man or woman gets injured. This is when they should be ambushed, this is where the media can make a huge difference to the campaign. If, at one of these occasions, the PM or Defence Minister or other senior Polly could be asked to publicly explain why ex-service men and women are treated so unfairly when asked to give so much, they would be embarrassed – and there is nothing a Polly hates more than being embarrassed in public. If done once by one section of the media, another will run with it, the campaign will feed on itself.
This is a very mercenary and opportunistic approach but perhaps it's time to try something different.
Perhaps!!
Please let us know what you think.