The RAAF Airman Aircrew Association plans to hold a reunion next year sometime in October. The reunion will be held at the Belmont 16 Footers Sailing Club which is on Lake Macquarie just south of Newcastle, NSW.
You can get further info by emailing Colin Tigwell, (ex 36 and 37 Sqn Loadmaster) HERE. Colin would love to hear your ideas on the reunion.
Welcome home Huey 771
A commemoration event is proposed to remember all who died on Unit Operations from July 1925 to February 1989 and also to celebrate the 40th Anniversary of RAAF No 9 Squadron's end of Vietnam commitment and commencement of operations at RAAF Amberley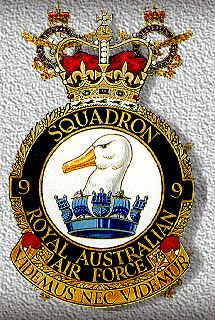 At the moment the dates proposed are 20, 21 and 22nd of July 2012 and will be held in the RAAF Amberley area.
Key parts are the Commemoration at RAAF Amberley followed by light BBQ lunch at RAAHC at the Iroquois A2-771 location and, the No 9 Squadron 40th Anniversary / Reunion Dinner.
Outline:
Friday 20 JULY 2012
Meet and Greet, Fellowship and Registrations - Ipswich RSL Services Club, Downs Street, North Ipswich
Saturday 21 JULY 2012
RAAHC (1030 hrs until 1430 actual timings to be confirmed)
· Commemoration Ceremony
· Huey 771 'talks' to the assembly
· BBQ lunch (light)
· 40th Anniversary / Reunion Dinner from 1730 hrs
· Ipswich RSL Services Club, Downs Street, North Ipswich.
Note: Due to security aspects at RAAF Amberley all members will be picked up by bus from the Ipswich RSL and taken to Amberley. Members will be returned by bus. This facilitates entry to the base and members who present themselves direct to the base are unlikely to gain entry.
Sunday 22 JULY 2012
Fellowship and Recovery breakfast at the Ipswich RSL- nothing else planned, use of normal Ipswich RSL Services Club facilities
The costs of bus travel to and from Amberley, the Ipswich RSL evening meal plus two bottles of wine per table, the BBQ light lunch at Amberley (Saturday) and the breakfast at the Ipswich RSL (Sunday) are included in the cost of the event. This price is yet to be finalised. We are seeking some financial assistance from outside sources to reduce the cost of the event to members.
However all payments for the Welcome Home event can be made through the normal channels of Direct payment to the Association (include your name) or by cheque to the National Secretary.
If members wish to spread the cost over a period of months then installments can be made per above methods. Please let me know.
Accommodation:
Negotiations are under way with a number of motels in Ipswich to try and get some reduction on costs and more information will be broadcast once we have something more concrete to pass on.
If you have any questions please drop me a line. HERE
Steve Hartigan.
REOA trip.
At the Committee meeting Monday 3 Oct 11, it was decided to seek expressions of interest for a day trip visit during 2012 to the Vietnam Veterans Museum in Phillip Island, which by all accounts is very interesting and well worth a visit. If you click on the link below you can have a look at what the facility has to offer.
http://www.vietnamvetsmuseum.org/
What the REOA is considering is a family day trip to the museum and booking a bus if there is enough interest. A lunch in a local Phillip Island restaurant will also be arranged. All are welcome, including wives, children, friends; same concept as was conducted for the past family day visit to the RAAF Museum and the Shrine of Remembrance.
Although it is a long way off and as yet has not been costed (the possibility of having DVA fund all or at least part of the costs via a grant arrangement will be canvassed), the committee would like to gauge interest in participating in this day visit so they can assess the merits of organizing it.
Can recipients please respond via email when convenient, advising of your interest in participating in this activity and your expected party number. The Committee needs about 40 to fill a standard bus. You can see Ted's story on the Museum HERE
Click HERE to respond
Noel Hadfield