Allan George.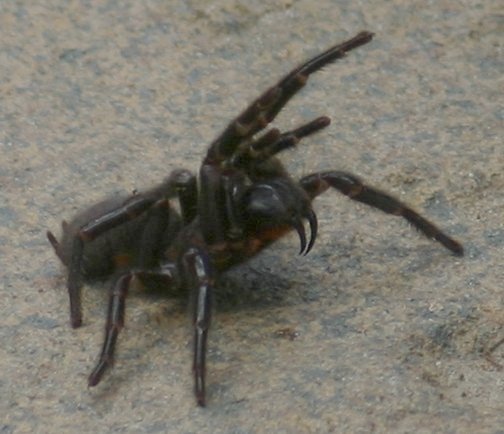 "Bob Senkewitz may claim the first funnel-web sighting," allows Allan George, of Tuross Head (which he did, in Saturday's Sydney Morning Herald, Column 8 [21Oct]), "but can I claim first biting?
On Thursday [16Oct] at 4pm, while removing some agapanthus plants, I received two bites from a funnel-web and spent the night under observation in Moruya Hospital. Fortunately, I did not need any antivenene, but I was very well cared for by the hospital staff.
The agapanthus' sentence has been repealed until further notice."


Read more HERE.