Radschool Association Magazine
Avalon Air Show Special
Privacy Policy | Editorial Policy | Profit Policy | Join the Association | List of Members | Contact us | Index | Links | Print this page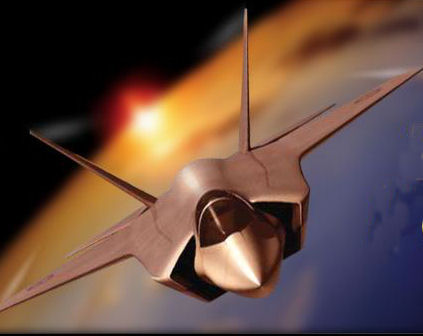 The Show
The 2011 Avalon Air Show.
This year's event, which was held over the days 1-6 March, was a very special one as it celebrated the 90th anniversary of the Royal Australian Air Force.
As normal, it was held at the Avalon Airport which is about 55 Klms south west of Melbourne, and about 20 klms from Geelong – on the Geelong Highway and as normal, it attracted an enormous amount of international and local interest and participation.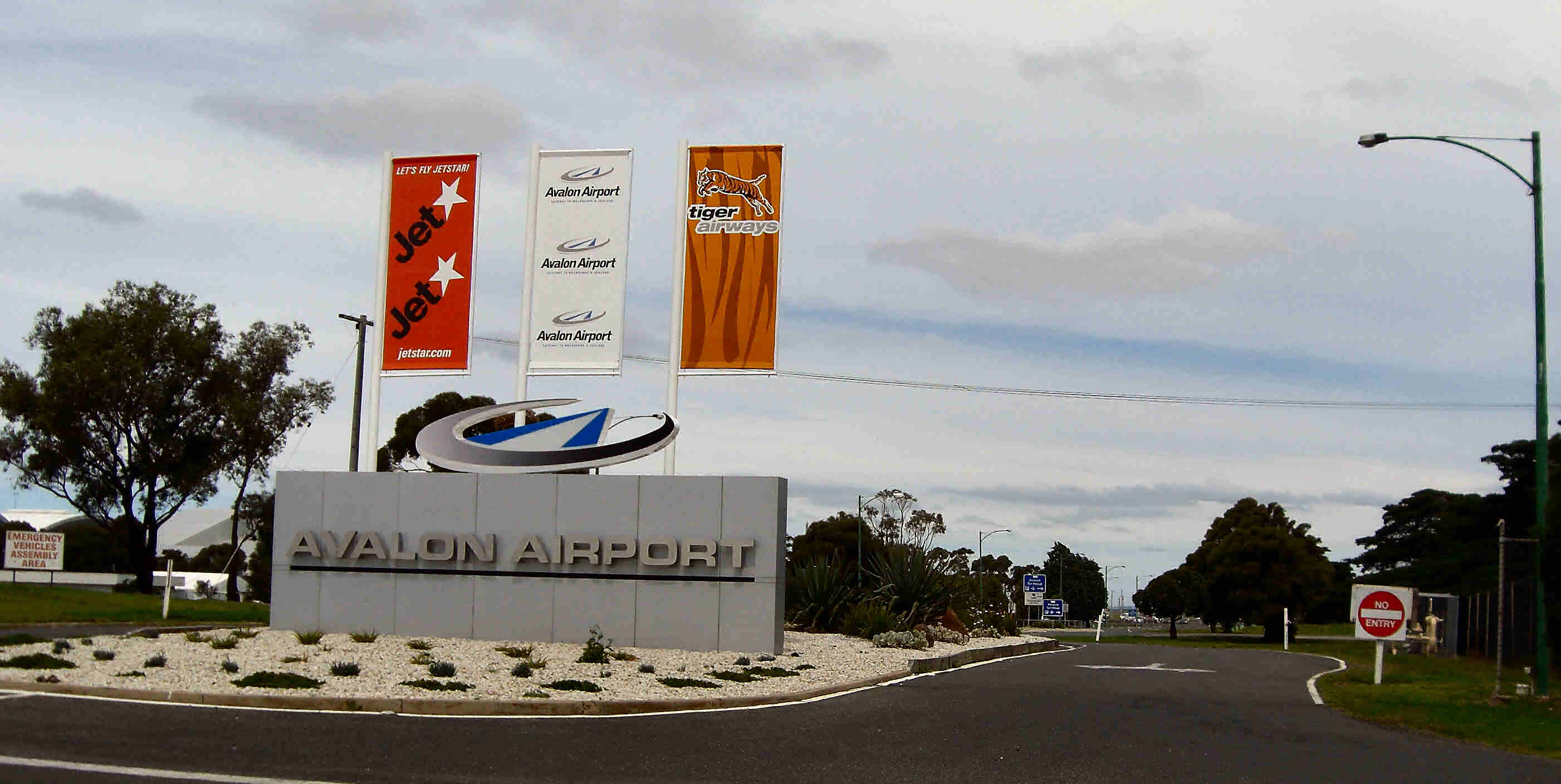 The show is really two shows in one, the first few days are for trade exhibitors to show their wares to potential customers, then from Friday afternoon to Sunday night, the show is open to the public for them to look over, get inside and touch the huge array of aircraft on static display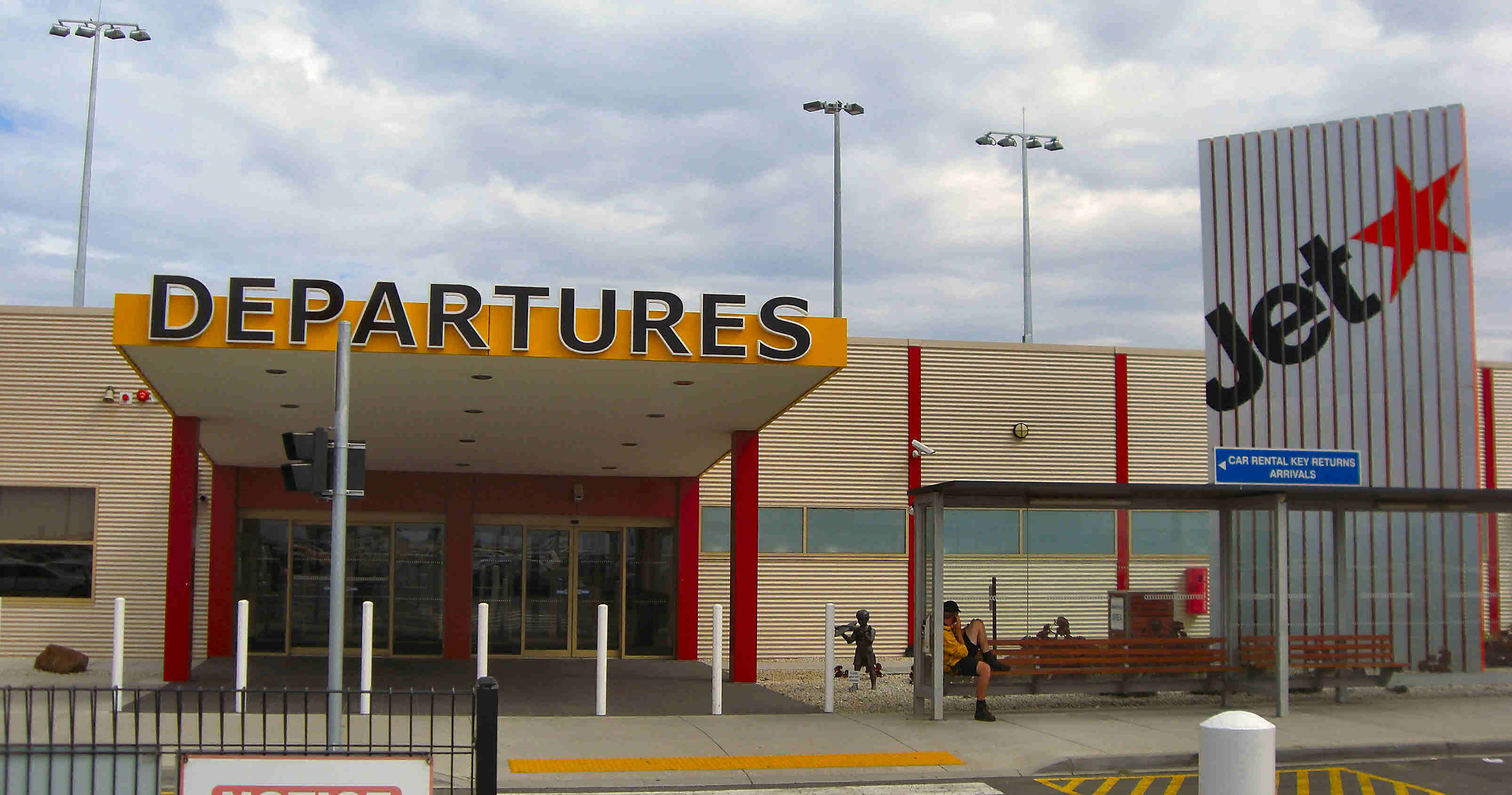 and to watch most of them take to the sky and demonstrate their amazing capabilities.
The show is held every two years, and this year was its tenth anniversary. It is well established as a regular feature on the world aviation, aerospace and defence calendar and is Australia's largest and most comprehensive aviation, aerospace and defence exposition. It covers the full range of military and civil aviation and aerospace, as well as air and land defence.
Avalon is big business.
Exhibitors.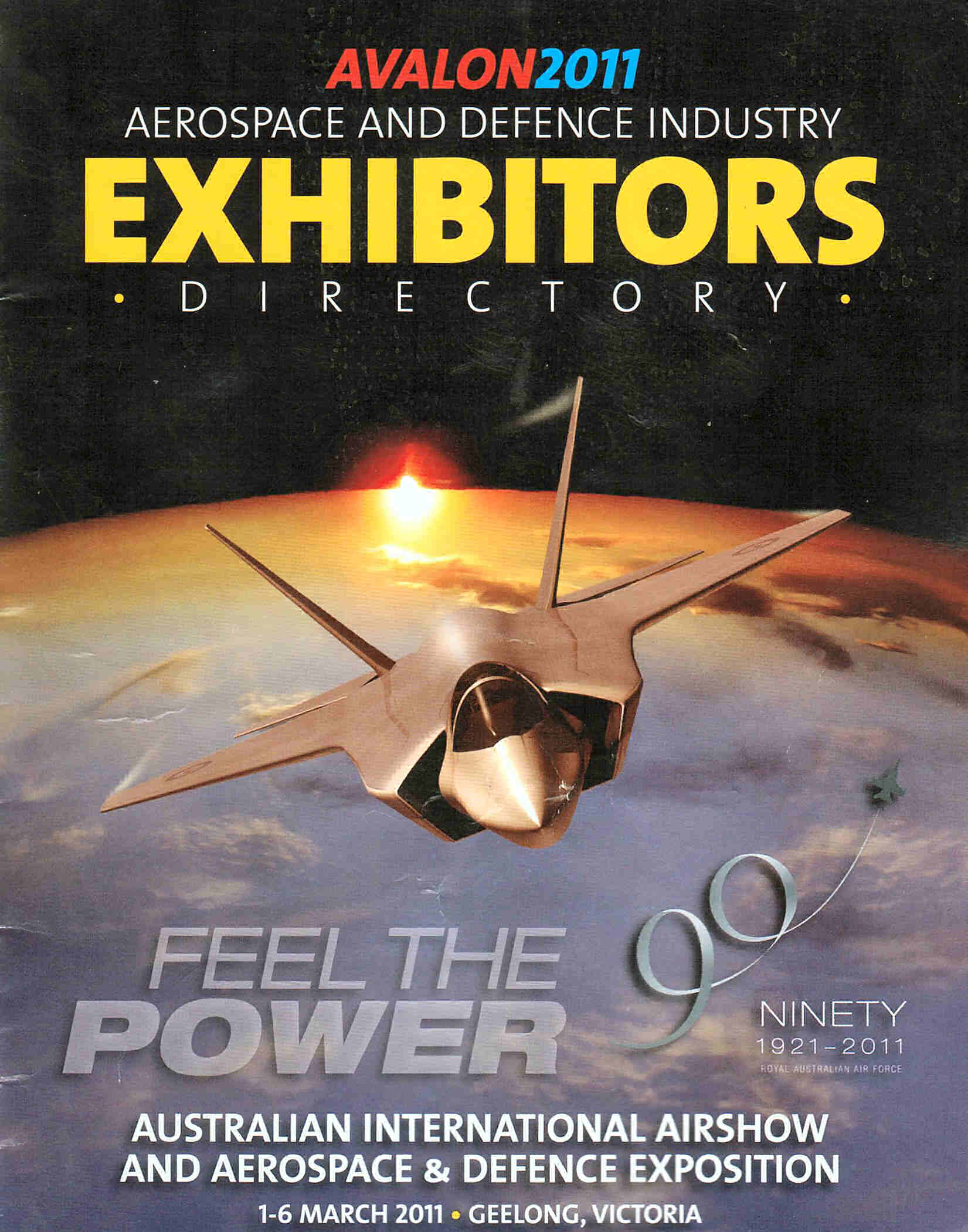 In all, there were more than 400 separate exhibitors at the show, some set up large displays out in the open, others took advantage of and set up in the huge 3 inter-connected Expo Halls purpose built for the occasion.
These halls form the largest temporary structure in the Southern Hemisphere.
The Show started back in 1992 and since then the Australian International Airshow and Aerospace and Defence Exposition, to give it its full name, has established itself as one of the Asia Pacific's leading aviation, aerospace and defence events – and each year they just get bigger and better.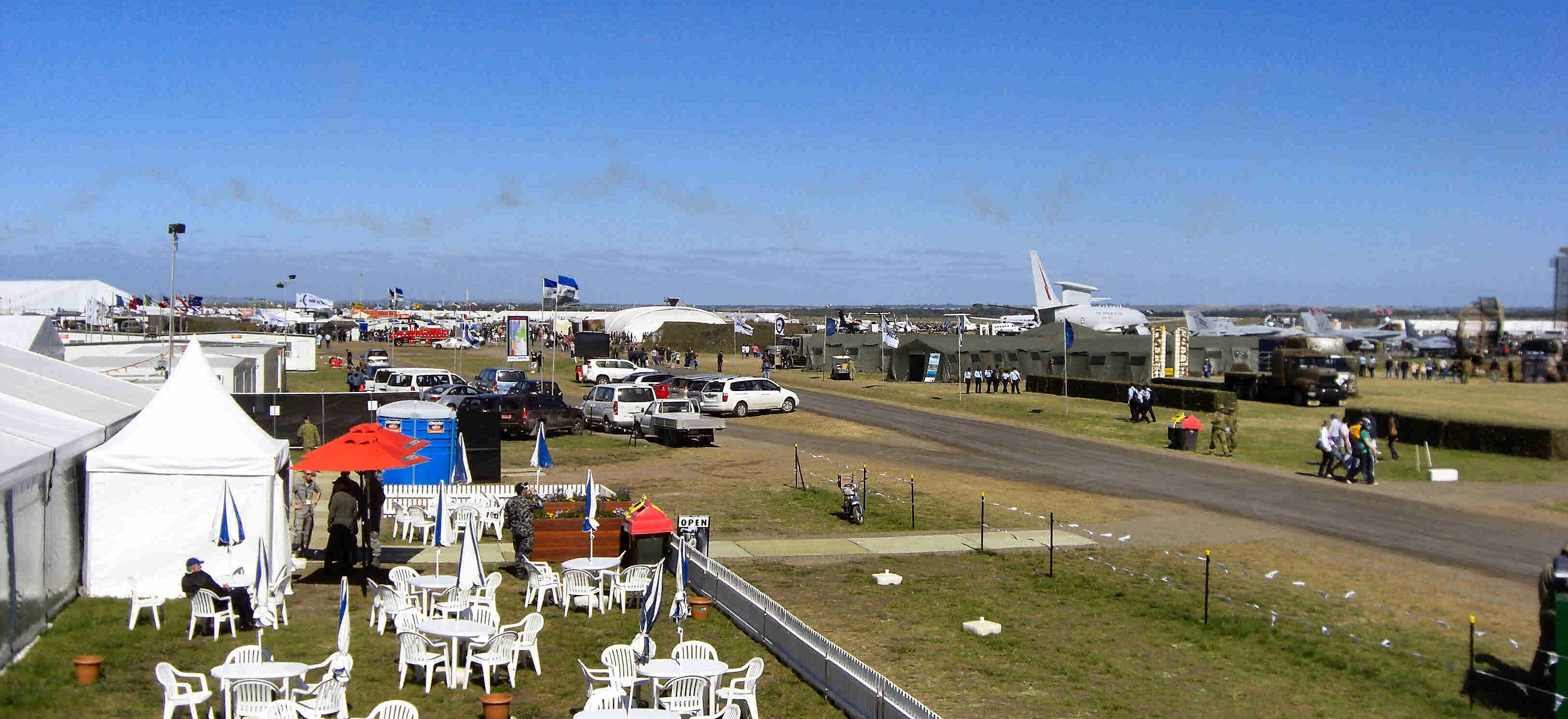 For the public day Sunday, Melbourne turned on excellent weather which brought thousands of people to the show. The air conditioned exhibition halls can be seen at the far left in the top photo.
Click each photo for a clearer view
Inside the Halls.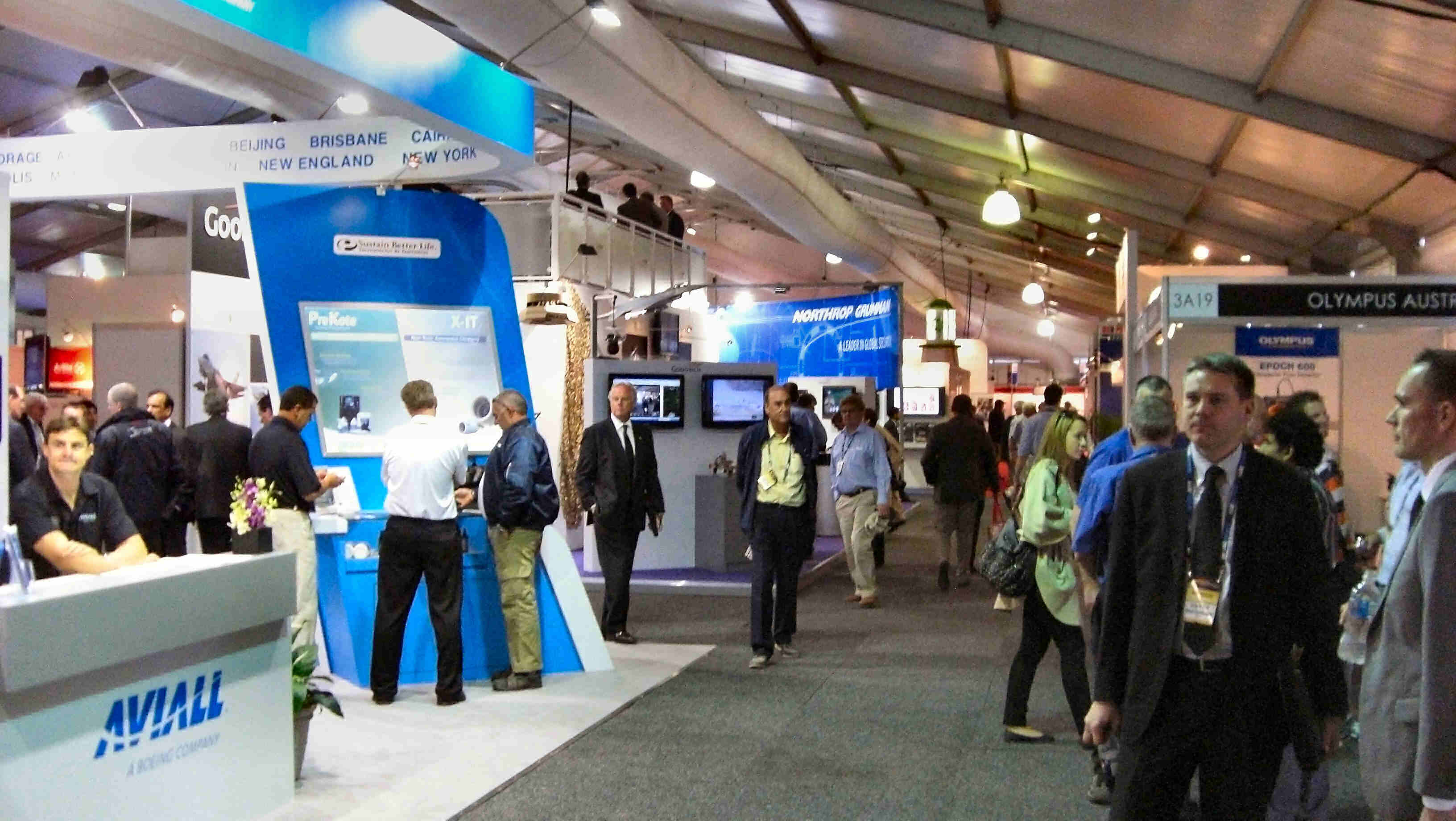 On trade days, the Exhibitors were able to cope with the orderly flow of the men in suits, potential industry customers, but on the public days things were completely different. Thousands flocked to the halls to see the many first class exhibitions, to ask, in some cases, silly questions, and to grab all the freebies they could.
Here are a few of the exhibitors.
The F136 Engine.
The G.E./Rolls Royce F136 engine is a 40,000 lbf class, two-shaft engine specifically designed to be "interchangeable' across the three variants of the Lockheed Martin F-35 Joint Strike Fighter;
· F-35A - Conventional Take Off and Landing (CTOL)
· F-35B - Short Take Off and Vertical Landing (STOVL)
· F-35C - Carrier Variant (CV)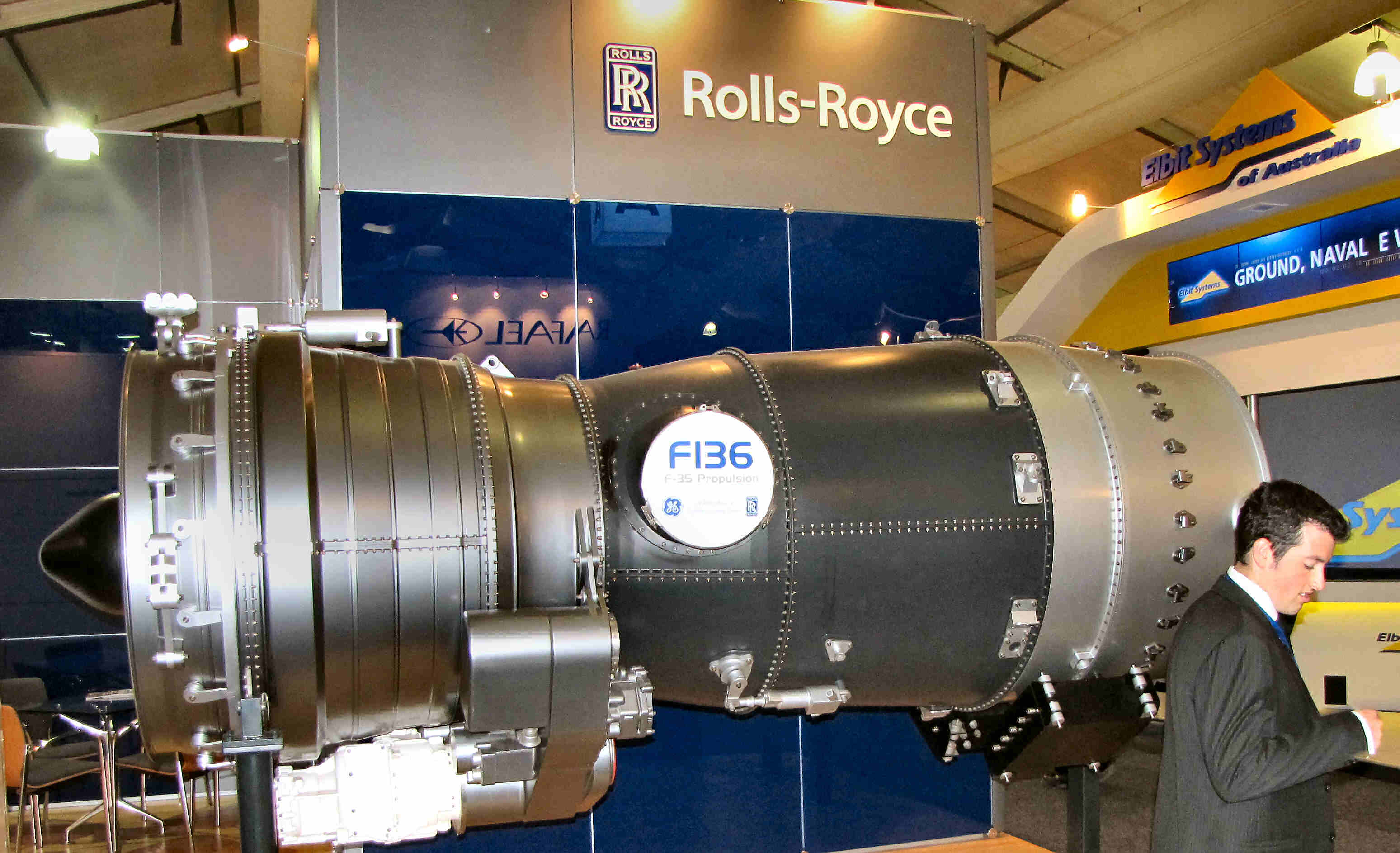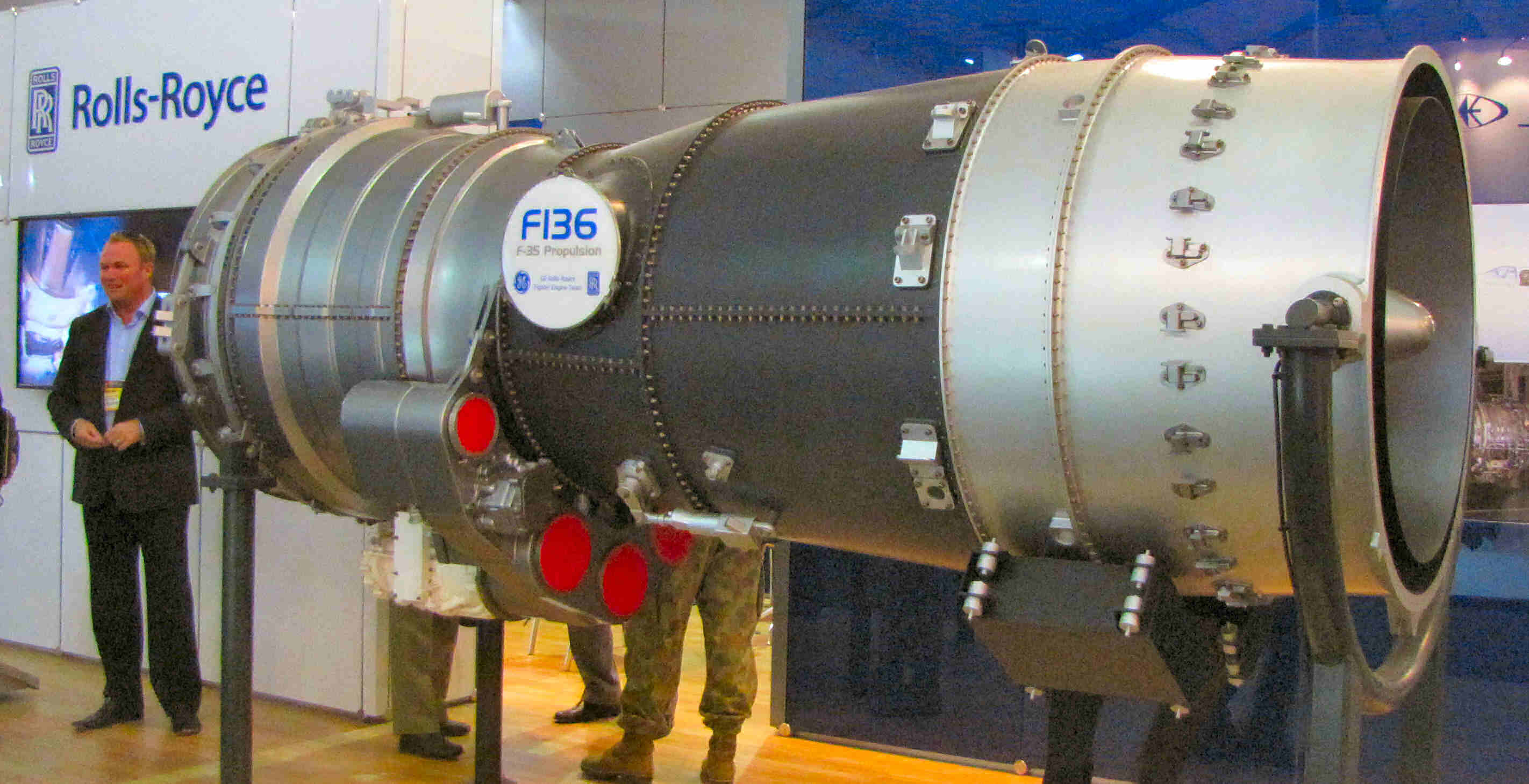 With a potential market in excess of 4,000 aircraft, the F-35 aircraft will be operated by customers such as the US Air Force, US Marine Corps, US Navy, Royal Air Force, Royal Navy, RAAF and a host of international customers.
Rolls-Royce has a 40 per cent share in the project and is responsible for the three-stage fan, combustion system, LP turbine and accessory gearbox.
M250 engine
This engine, originally developed by the Allison Engine Company in the 1960's, but since RR acquired Allison in 1995, and now known as the Rolls Royce M250, is one of the most successful 300-450shp turboshaft engines ever developed.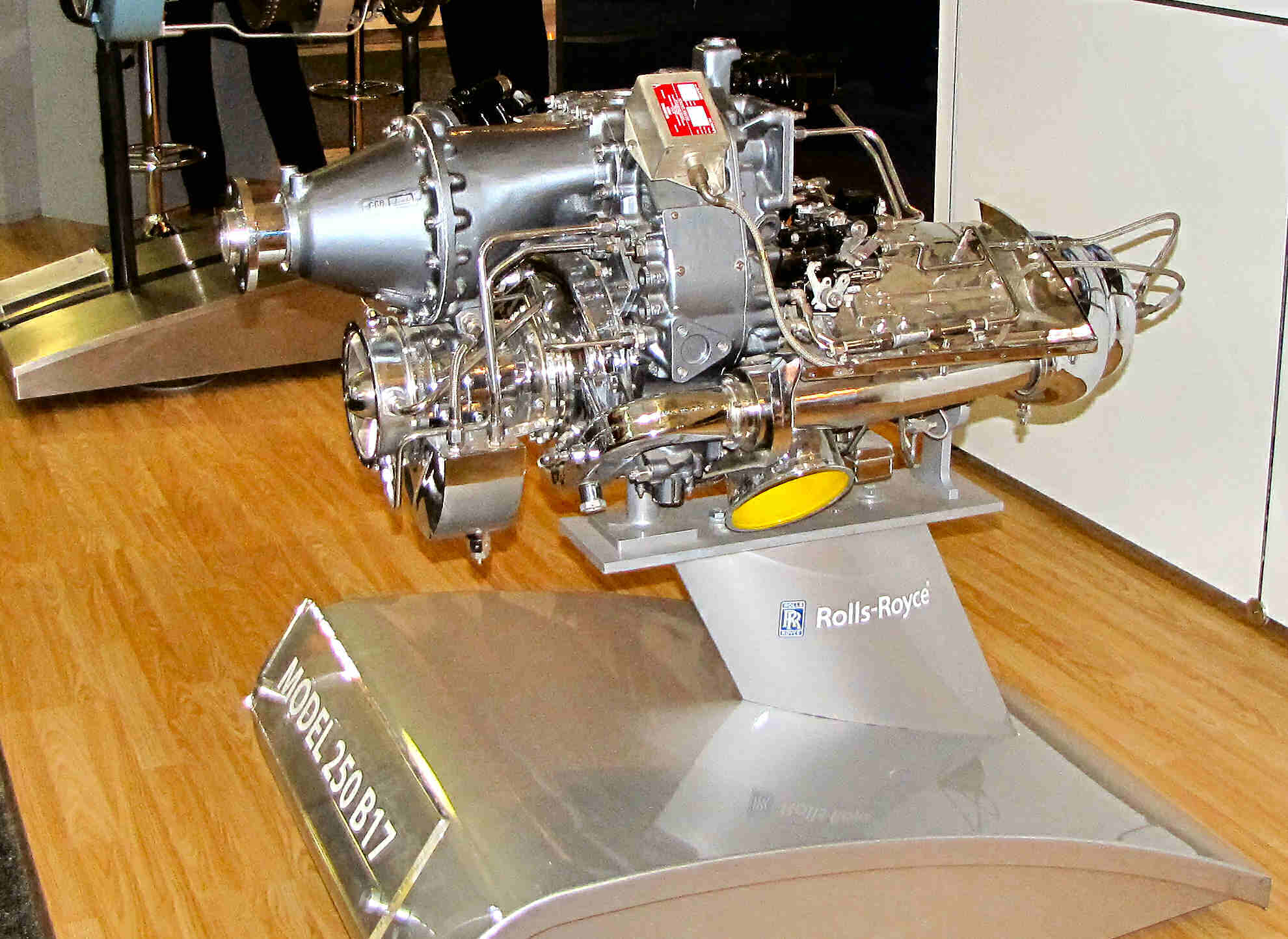 The M250 turboprop has found popularity due to its small size and high power-to-weight ratio, which make it ideal for turbine conversions of existing piston-engined designs.
Caribou Cargo.
Paul Strike, who is an ex RAAF avionics bloke, is the Managing Director of a Queensland based company called Caribou Cargo. Caribou Cargo plans to operate an air transport business, pitched at customers in Australia, PNG and Asia, with a re-engined turbo Caribou STOL aircraft. The turbo Caribou can carry loads of up to 4500kg into small or unprepared airstrips.
Paul Strike was in the RAAF from 1982 to 1998 and had postings to 1AD, 482 Mntce Squadron, 38 Sqn, 23 Sqn then back to 38 Sqn - so he knows the Caribou.
The aircraft has been retrofitted by US based Caribou specialist Pen Turbo which removed the old radial engines and replaced them with PT6A turboprops and associated propellers.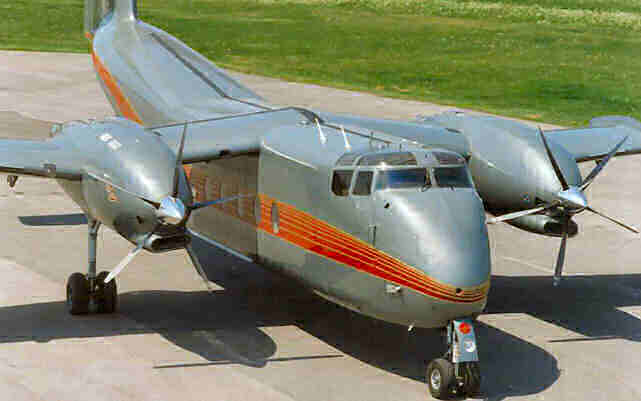 The airframes are low time and are sourced and converted by Pen Turbo – a company that operates from an airport in Rio Grande, New Jersey, in the USA.
The take off and landing specs for a fully loaded turbo aircraft in STOL configuration are as follows:
| | |
| --- | --- |
| Take off (25 deg flaps) | |
| Ground run | 800 ft |
| Distance to clear 50 ft obstacle | 1,300 ft |
| | |
| Landing (40 deg flaps) | |
| Ground run | 425 ft |
| Distance to clear 50 ft obstacle | 945 ft |
The takeoff and landing specs for a fully loaded turbo aircraft in Airline configuration are as follows:
| | |
| --- | --- |
| Take off (7 deg flaps) | |
| Ground run | 1,630 ft |
| Distance to clear 35 ft obstacle | 2,550 ft |
| | |
| Landing (30 deg flaps) | |
| Ground run | 1,100 ft |
| Distance to clear 35 ft obstacle | 2,250 ft |
As the new engines in the old girl are made of plastic, they are quite a bit lighter than the original real engines, so to maintain C of G and not have the aeroplane fly with the pilots looking at the sky, Pen Turbo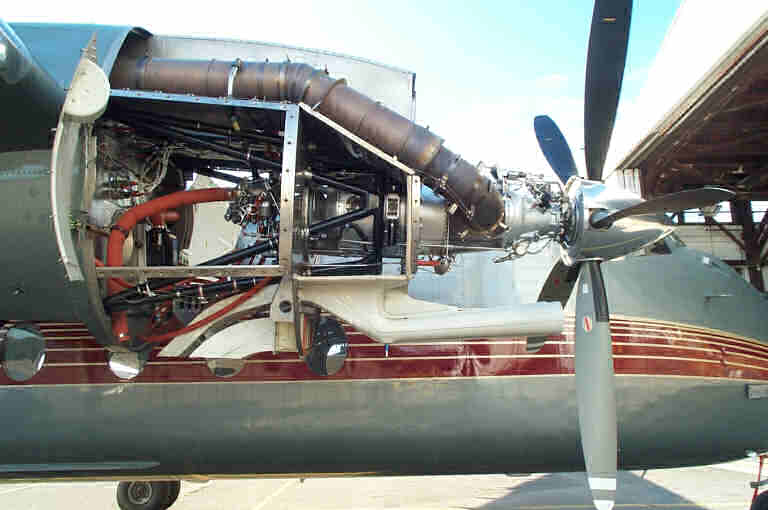 had to move the new ones quite a bit forward. The props are now level with the back of the pilots' seats. One wonders why the RAAF didn't look at these aircraft instead of the Beech 350's.
Paul, through his company, has tendered for one of the ex-RAAF Caribous, one of the ones with real engines, and he hopes to hear shortly whether his tender was accepted. If he is successful, he would love to hear from any ex 35/38 blokes who worked on or flew the old girls and who would or could lend a hand as he's sure he will need to do an E on her.
The Spice 1000.
If you've got a spare bomb or two hanging around in the back shed, this could be just what you are looking for. The Rafael SPICE (Smart Precise Impact and Cost Effective) guidance kit is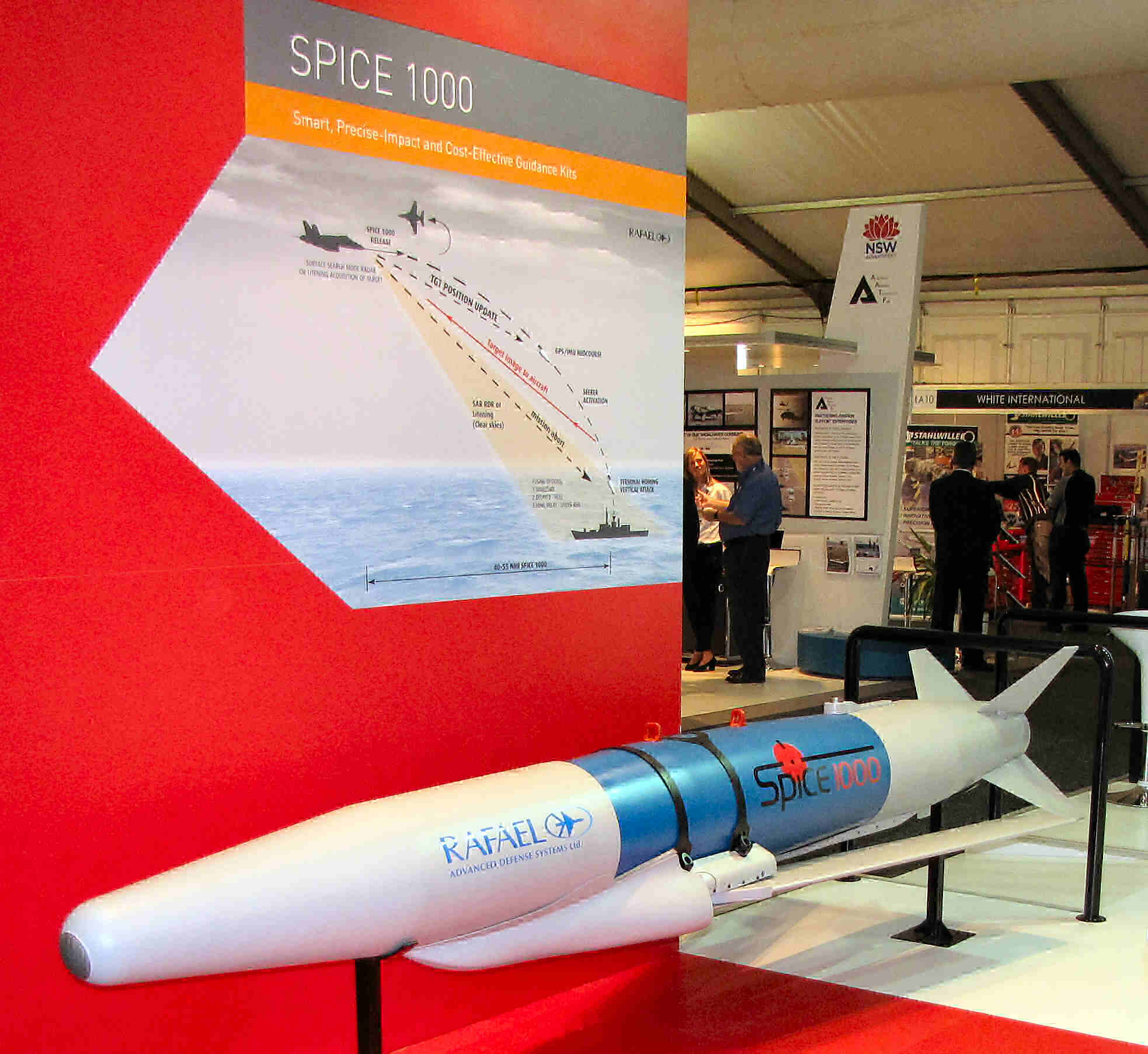 a modular upgrade for 'dumb' bombs which gives the bomb greatly enhanced terminal accuracy and significant stand-off range. SPICE combines GPS/INS guidance and an electro-optical seeker which ensures the bomb will land exactly where you want it.
This upgrade has an automatic target recognition mode that has been successfully demonstrated against targets on land and at sea. After the Yom Kippur conflict of 1973, the Israeli Air Force was one of the first air forces to recognise the need to move combat operations away from direct attack methods, and adopt a precision stand-off capability instead.
And there seemed to be a lot of people interested in the technology too…..
DMO
The Defence Materiel Organisation ('DMO') is the Australian Government agency responsible for the acquisition, support and disposal of equipment for the Australian Defence Force. The DMO is part of the Australian Department of Defence, and manages the acquisition and support of a diverse range of equipment, including aircraft, ships, vehicles, electronic systems, uniforms and rations.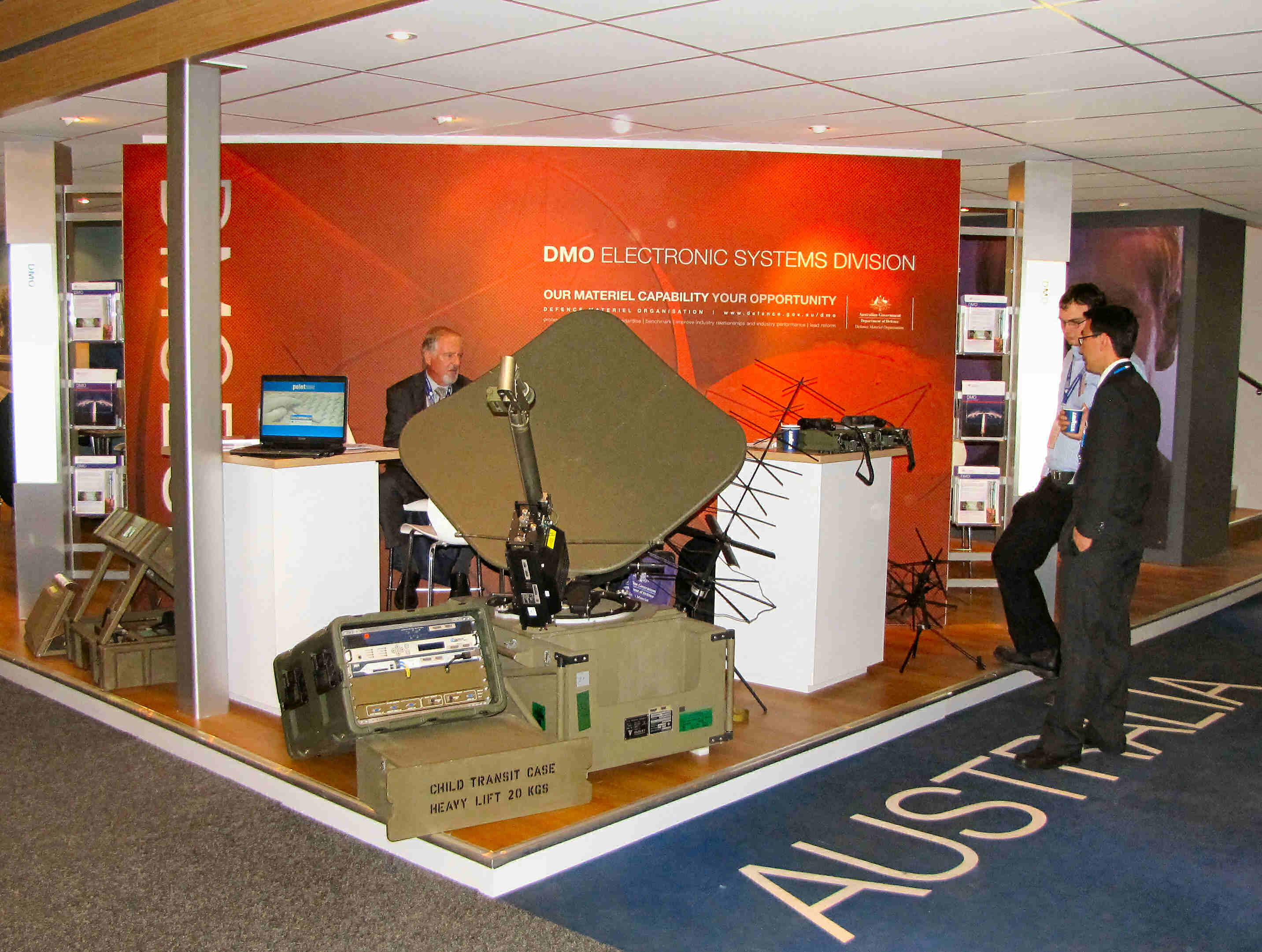 The DMO has a budget of A$11.8 billion (2009), with over $6.3 billion spent on purchasing new equipment and $5.5 billion on sustainment and through-life support (maintenance, upgrades, fuels, explosive ordnance and spares). In 2009, the DMO managed some 210 major projects, each with a budget over $20m and more than 150 minor projects. It employs more than 7,500 military, civilian and contracted staff in more than 70 locations around Australia and internationally.
Spotted.
Spotted during trade days are ex brats, Bob Bartram and Ron Gretton. Both were ex-RAAF instrument fitters, Bob was on 3 intake (the Sunbeams) back in 1951 and Ron was on the 12th intake (the Wombats) in 1960.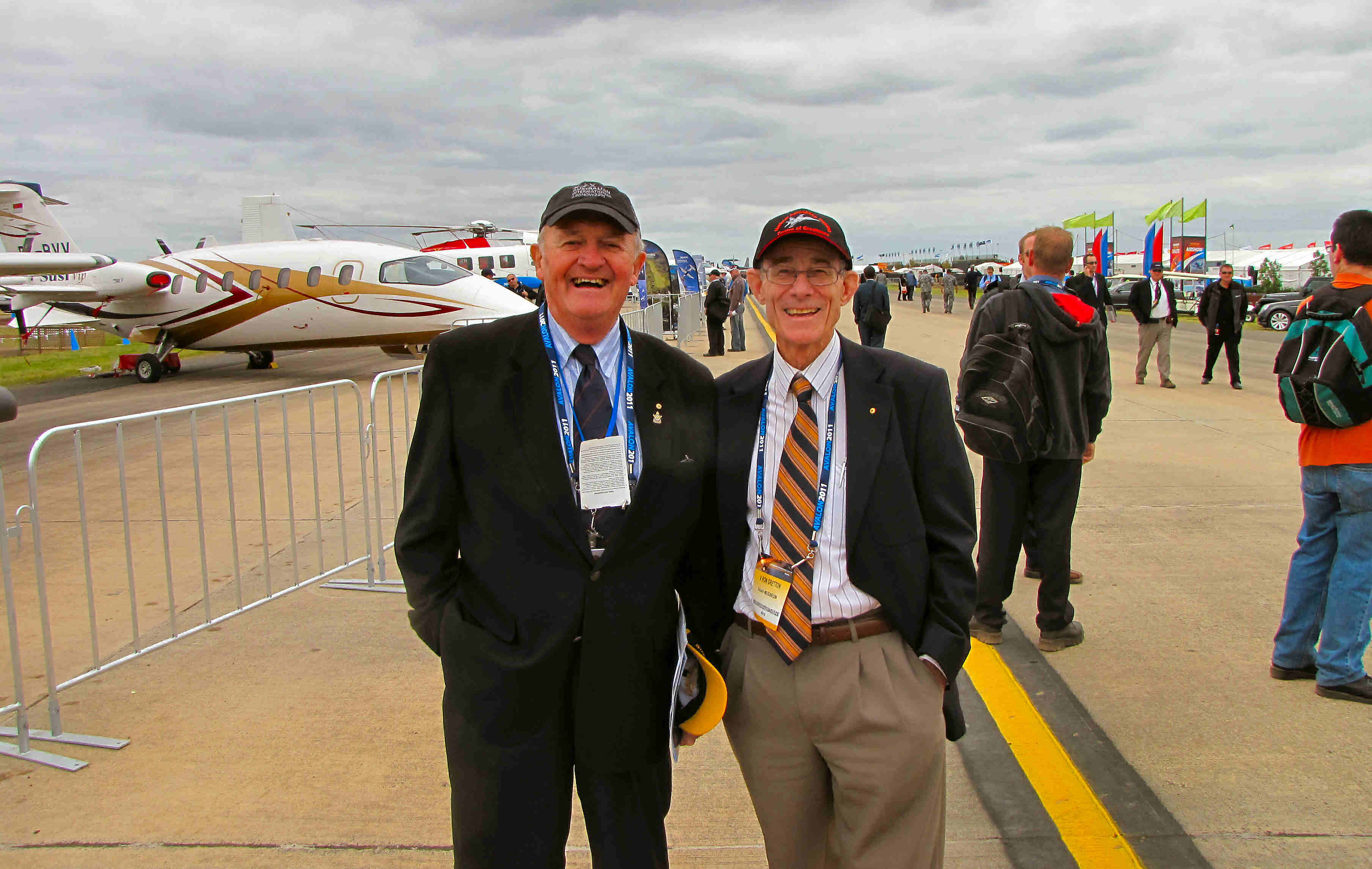 Ron graduated from Number 7 Engineering Diploma Course in 1964 and is now associated with the RAAF Museum at Pt Cook.
Also spotted was John Clarkson (below) who was an RAAF engineering officer who had joined 12-13 Engineering Diploma Course in 1967. In 2001, as a Group Captain, he was the senior RAAF Officer on the Board of Inquiry into the health problems associated with the F-111 fuel tank seal/deseal program and in 2002, was looking into the long-term future of the F-111 aircraft following an unexpected wing failure during ground fatigue testing.
John retired from the permanent RAAF in 2004 and is now on the reserve, He is also on the Executive Management Team that organises the Air Shows.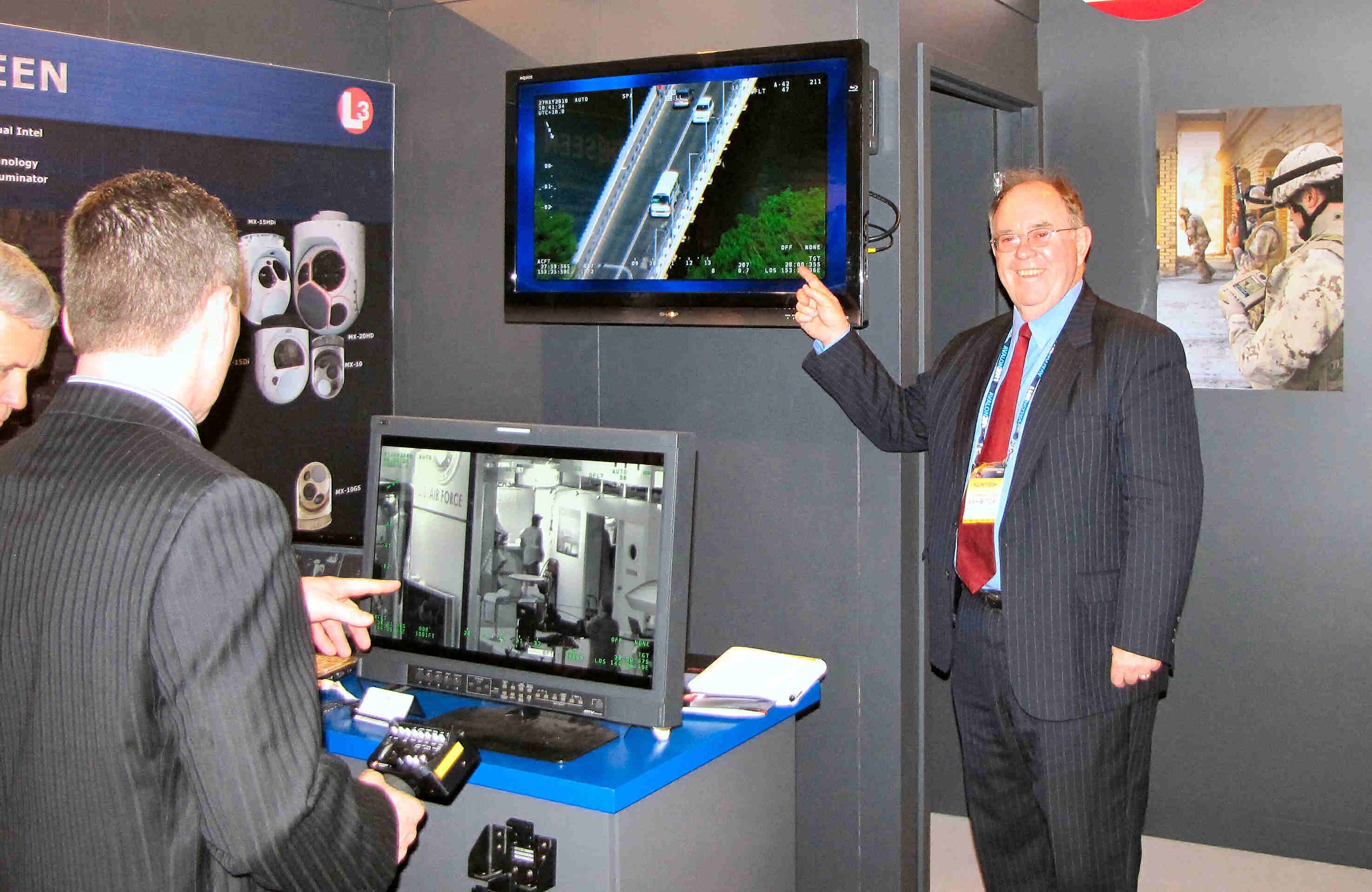 Sight Unseen.
Paul Mathieson at the Sight Unseen stand. Paul joined the RAAF as a Diploma Cadet on 13 Course in 1967.
He was at 2AD in the early 70's but has now retired from the RAAF and is currently Business Development Director for L-3 Communications in this part of the world.
Jelly Belly.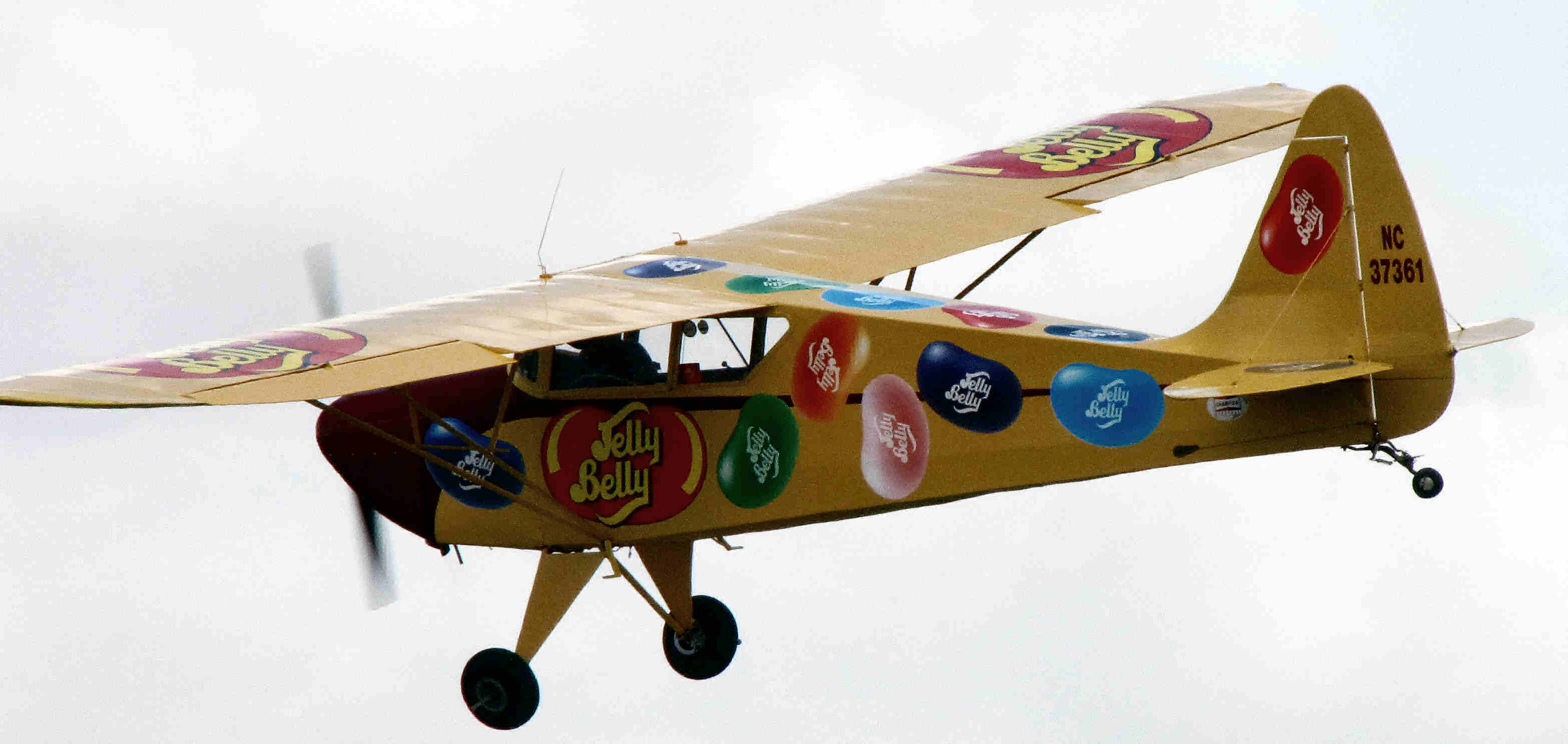 Kent Pietsch in his 1942 Interstate Cadet is a master at performing extreme manoeuvres in his Jelly Belly sponsored aircraft.
The Interstate Cadet is a tiny 360 Kg aircraft with an 11 metre wingspan. It has a 4 cylinder horizontally opposed engine that can generate 90 horsepower and the airframe can handle a G force of -3 to +5 and one of Kent's favourite routines is landing on the rooftop of a moving vehicle.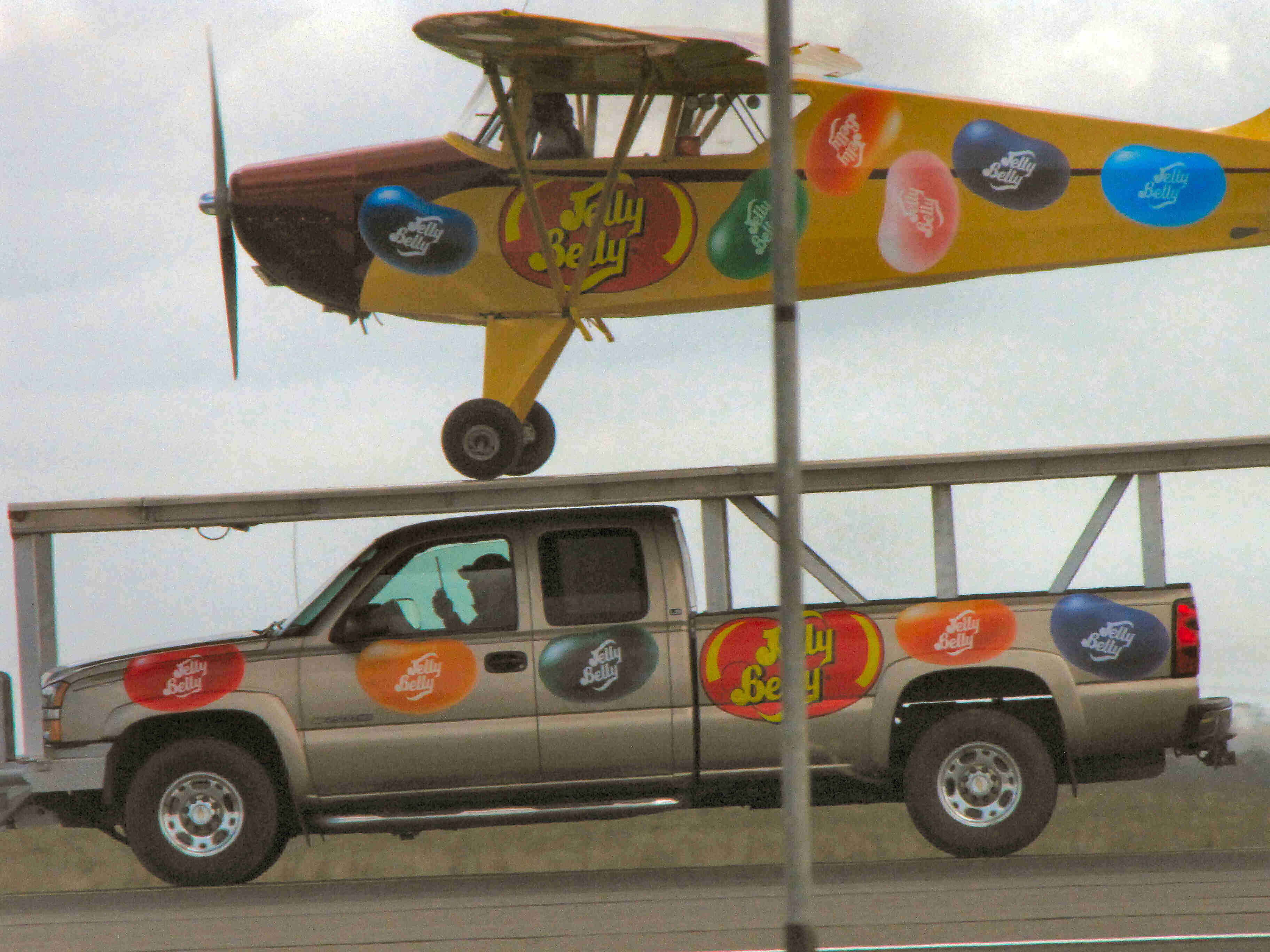 He performed this amazing trick as part of his unbelievable stunt show every day, no matter what the weather or wind. What is amazing about this trick is that Kent cannot actually see the top of the vehicle when actually setting the Aircraft on to the roof but relies on being talked down by the truck driver.
He has amazing skills.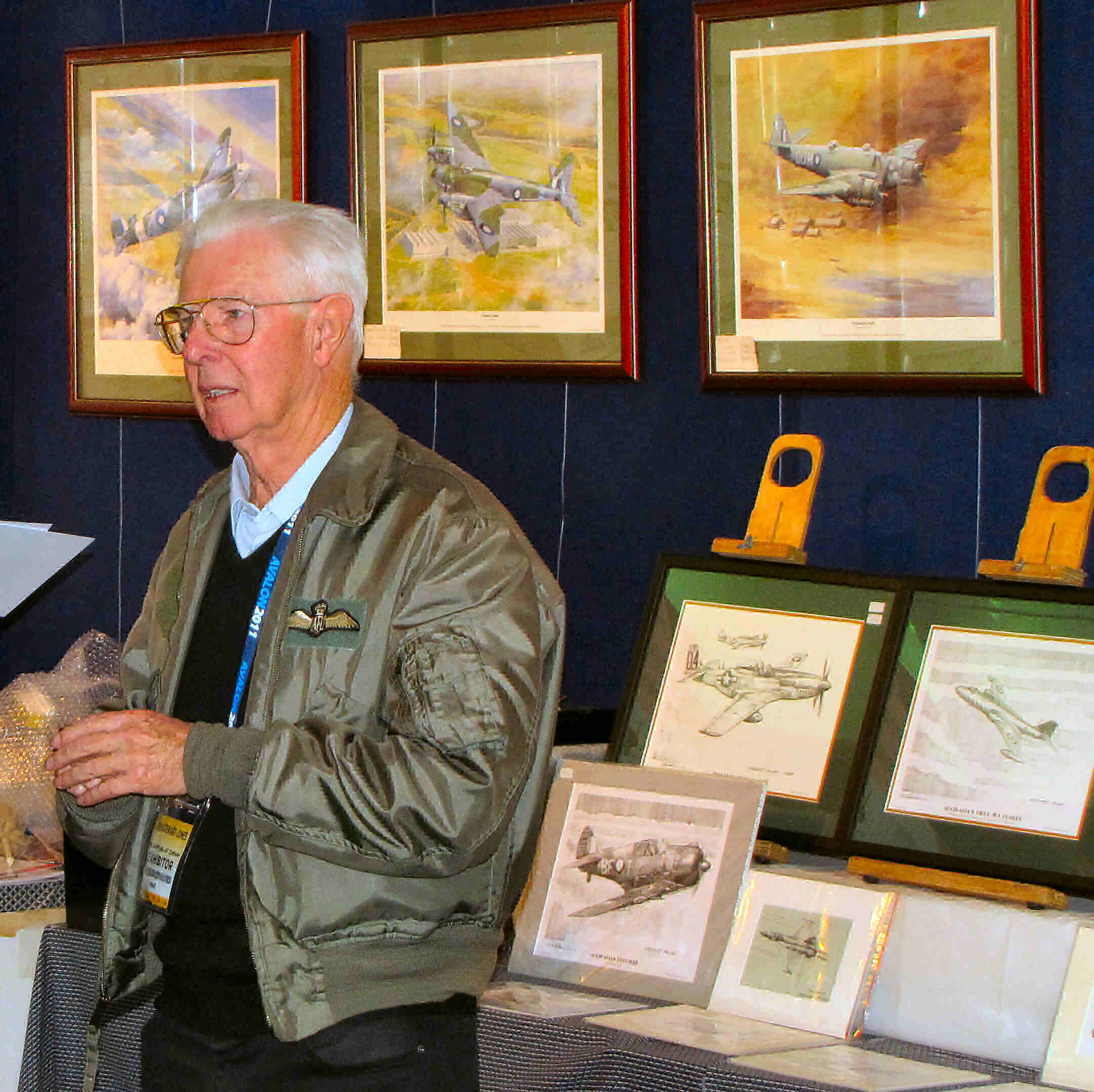 John Stewart-Jones (left) used to run a drafting and design service called HSJ Aviation and quite often he joined with the world famous Avionics Design Electronics company and produced some excellent material.
He's now retired, but being a very good artist, he now draws aircraft and sells the sketches.
Army.
The Australian Army were at the show in strength and apart from their aircraft and their search and destroy demonstrations, they also had many of their land vehicles on show, a feature that was appreciated very much by a huge bunch of kids (and some big kids too) who would still be there playing wars if they were allowed.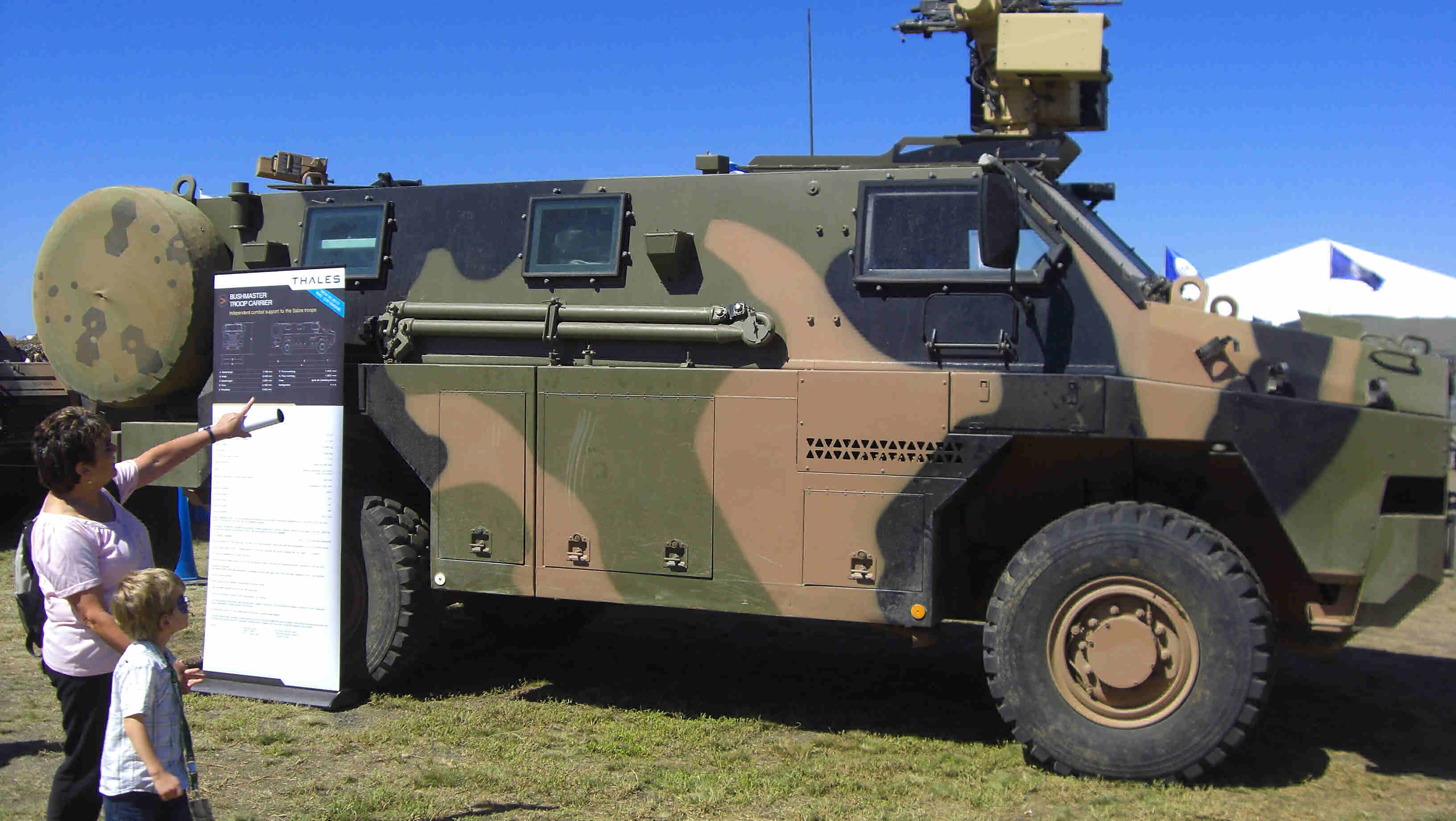 The Army's famed Bushranger is an Australian-built wheeled armoured vehicle which is designed to carry troops safely in combat conditions. As it is only lightly armoured, the term Infantry Mobility Vehicle is used to describe and distinguish it from a heavier wheeled or tracked armoured personnel carrier. It was originally designed by Irish company Timoney Technology but designs and licences were sold to Thales Australia who now builds it at their Bendigo factory. In 1998, the Bushmaster was selected by the Australian Army and over 800 have been built.
It is optimised for operations in northern Australia, and is capable of carrying up to 9 soldiers and their equipment, fuel and supplies for 3 days. It was once planned to have a cool water drinking system but this was initially omitted due to cost constraints. After many complaints from the troops, the cool water drinking system is being reconsidered for installation.
It is powered by a 320 HP Caterpillar 3126E diesel engine and is currently being used by the Australian Army, the RAAF, the Royal Netherlands Army and the British Army and talks are underway to have it sold to the US Army but to do that I suppose they would have to put the steering wheel on the other side, bung in air conditioning, electric windows, CD player, an auto gear-box and install a pizza machine.
The Australian Light Armoured Vehicle (ASLAV) (right), is an Australian version of the Light Armoured Vehicle designed and manufactured by General Dynamics Land Systems Canada for the U.S. Marines. The vehicle was re-designed to meet North American requirements and US Military Standards.
It is a highly mobile, eight wheeled amphibious armoured vehicle used for reconnaissance and surveillance operations – and the kids loved it.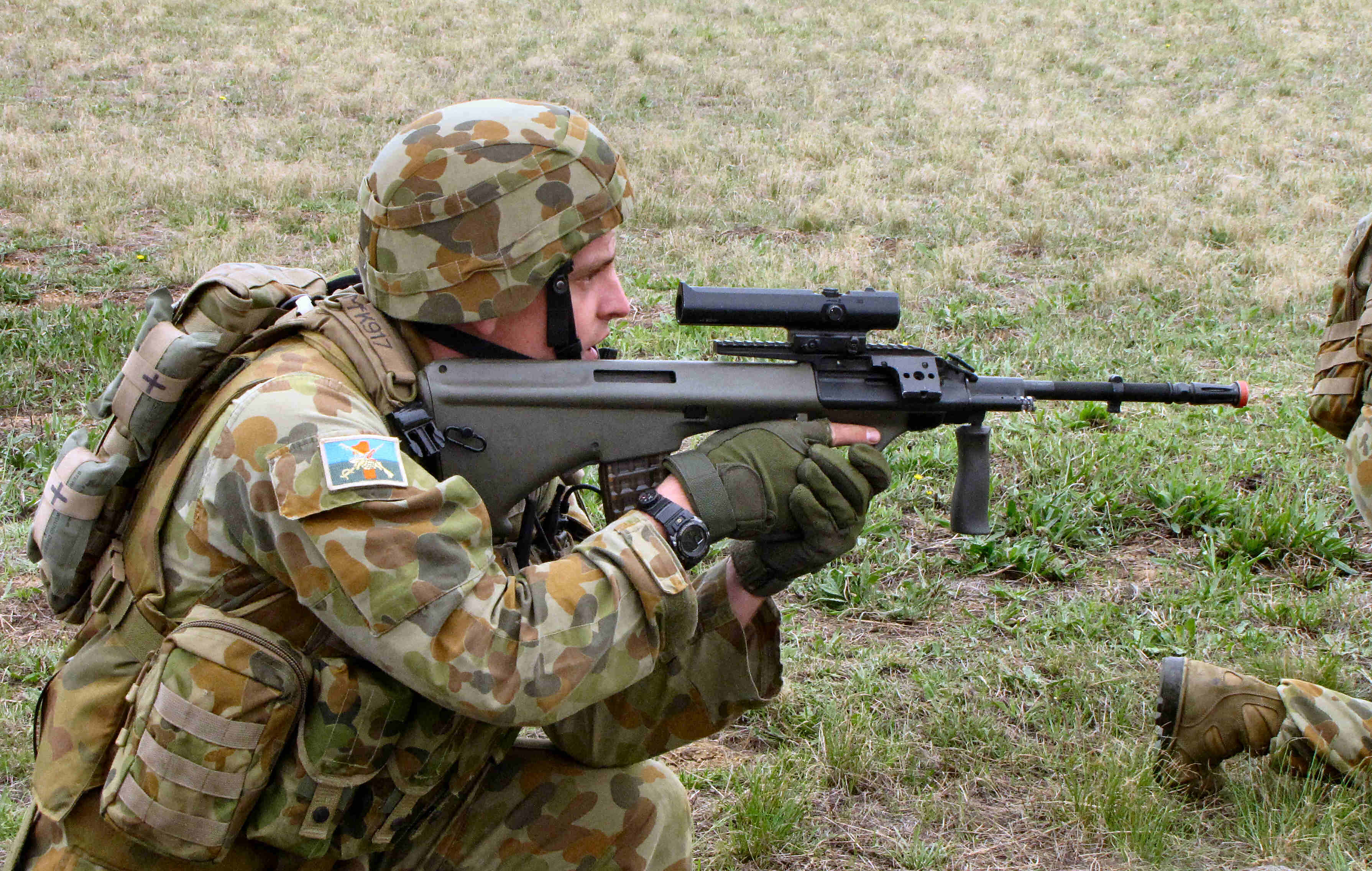 The Army also had their Blackhawk helicopters in the air

doing mock search and destroy missions with the troops, all of which was closely watched by the huge crowds.
And while all this was going on, with flying displays, demonstration flights, people, vehicles, aircraft all coming and going, Jet Star and Tiger continued to operate their RPT flights into and out of the airport – well done to the controllers.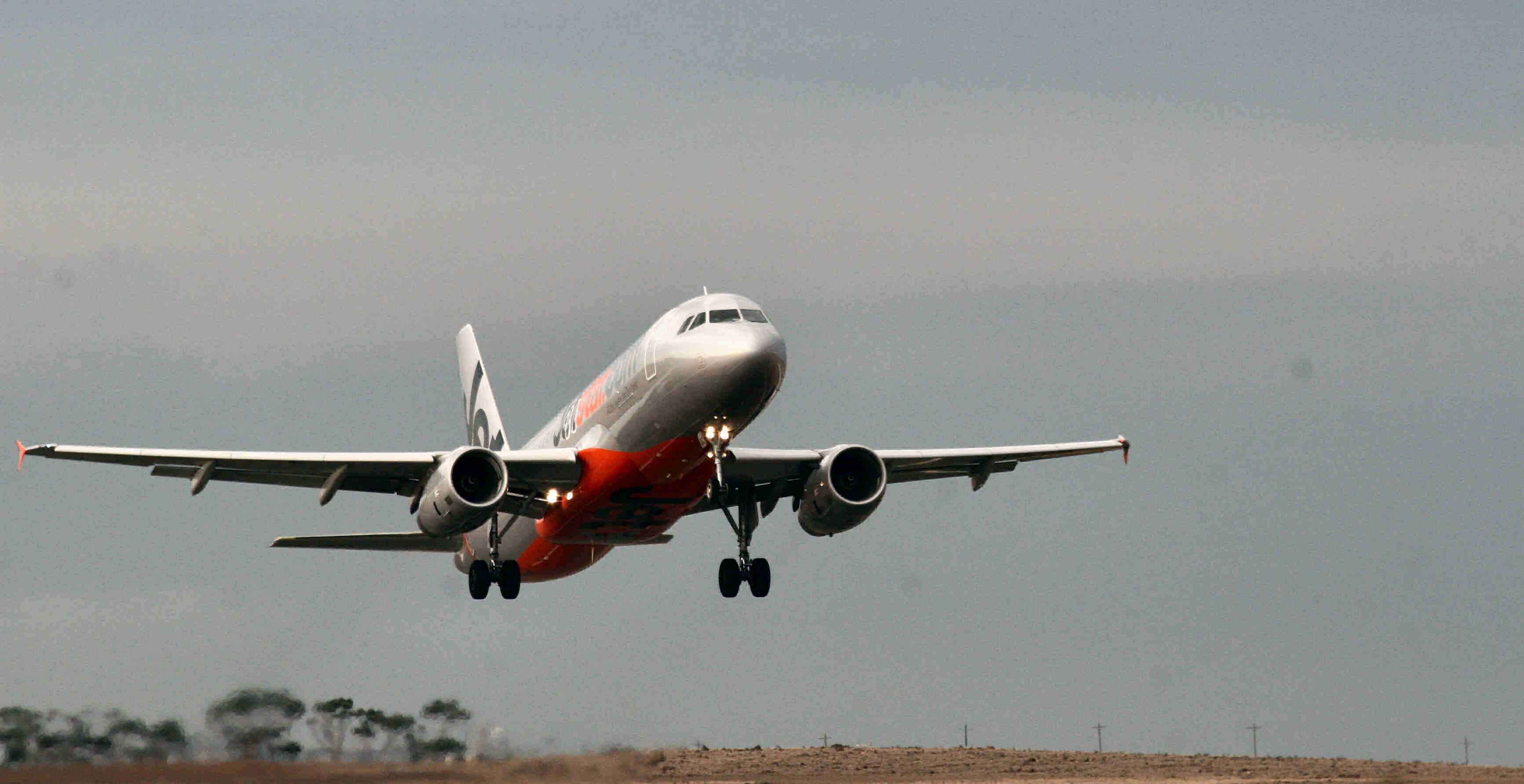 Back Go to: Home The Show The RAAF Civil Aircraft Military Aircraft Volunteers Forward