Welcome to Scootaville
Supporting the Road Ahead for our veterans.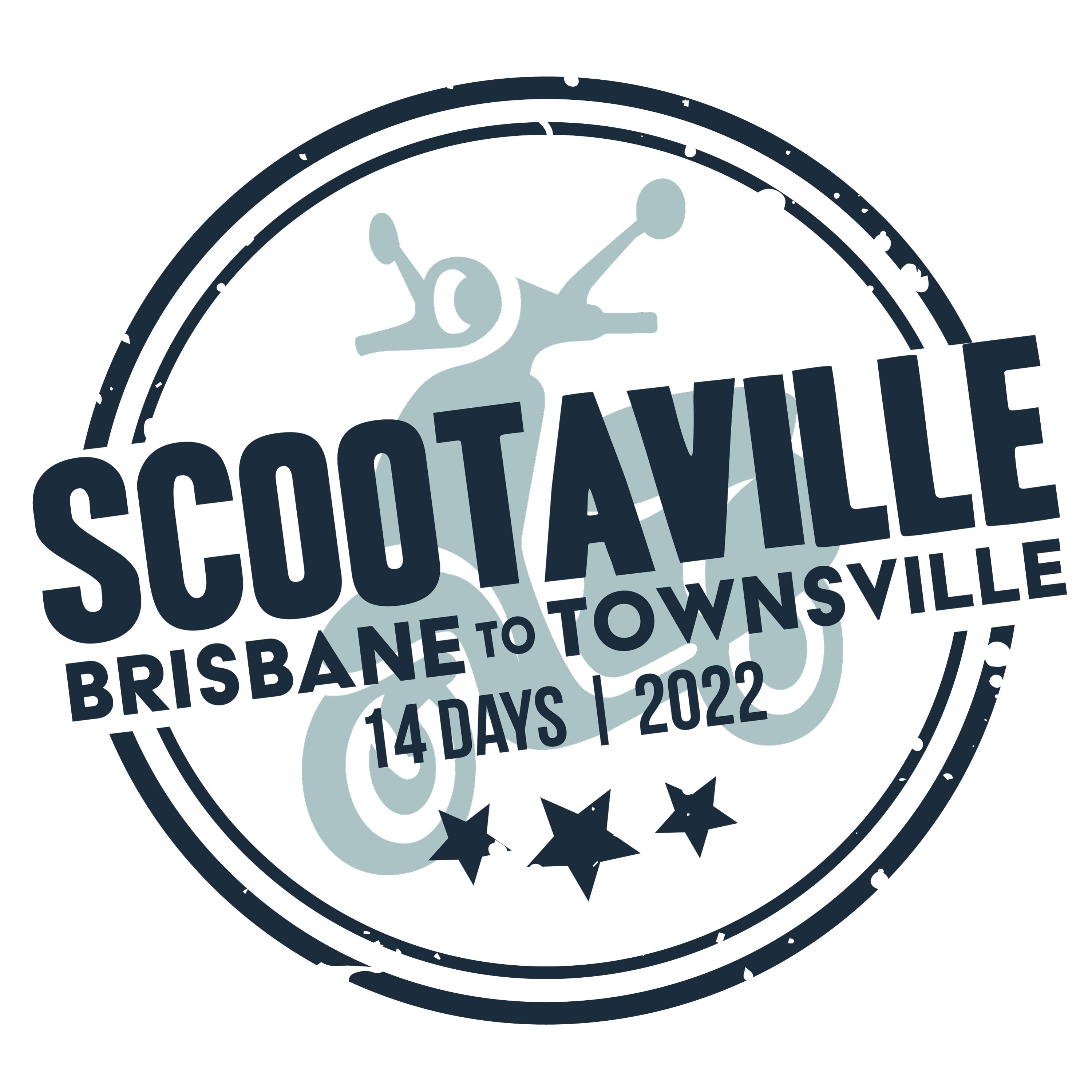 Scootaville is a charity ride where those involved can enjoy a wonderful two week holiday,
touring outback Queensland with a group of fun loving people, but also supporting a wonderful charity - Legacy.
Men and women involved will take it in turns to ride small 50cc motor scooters
from Ipswich up to the Air Force Base in Townsville,
a journey of just over 2000 kilometres and altogether taking 16 days.
You'll travel via and overnight in the following towns:
Ipswich (2 nights), Kilcoy, Kingaroy, Mundubbera, Biloela, Emerald (2 nights), Barcaldine, Longreach (2 nights),
Winton, Hughenden, Charters Towers (2 nights) and Townsville.
We still have a few spots available so if you're a fun loving person and would
love to come along, put your name down on the form below.
Spots available include:
1. As a rider. 2 Riders to each Moped, swapping every hour or so, non-riding person takes a rest and follows in a bus.
2. As a supporter. Supporters required: Cook, Load master, General hands, Path finders, Marshallers, Medics, Escort vehicle.
3. Tag along. People wishing to come along just for the adventure. Have own transport and caravan/motor home.
If you'd like further information - click HERE.
There's an update HERE
And another update HERE
To hear previous interviews - click HERE
Delay notice HERE
If you would like to support us - click HERE (Your donation is tax deductable)
If you'd like to be a part of this wonderful experience, click HERE