Wg Cdr RAAF (Ret) Reginald William Rockliff (Rocky).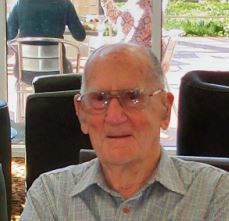 Rocky was born in West Midland, West Australia, on the 22nd October, 1922. He went to school at the Katanning State School and left when he was 15 after finishing 9th grade. This gave him the Junior Certificate. He started work as a messenger boy for the WA Government at the Treasury Building and at age 17 was promoted to junior clerk at the WA Gov't stores. In 1941, with the War on and at age 19, he was called up for "6 bob-a-day" service with the Australian Army Service Corps (AASC) and was stationed at the Claremont Show Grounds as a driver with the 5th Motor Ambulance Convoy.
In 1942 he transferred to the RAAF and was posted to No 1 Engineering School at Ascot Vale in Melbourne from which he graduated as an engine mechanic. After graduation, he was posted back west to 1SFTS at Geraldton to work on the Ansons and Tiger Moths. He had now reached the rank of AC and his pay had nearly doubled to "10 bob-a-day" so he thought he was in Heaven.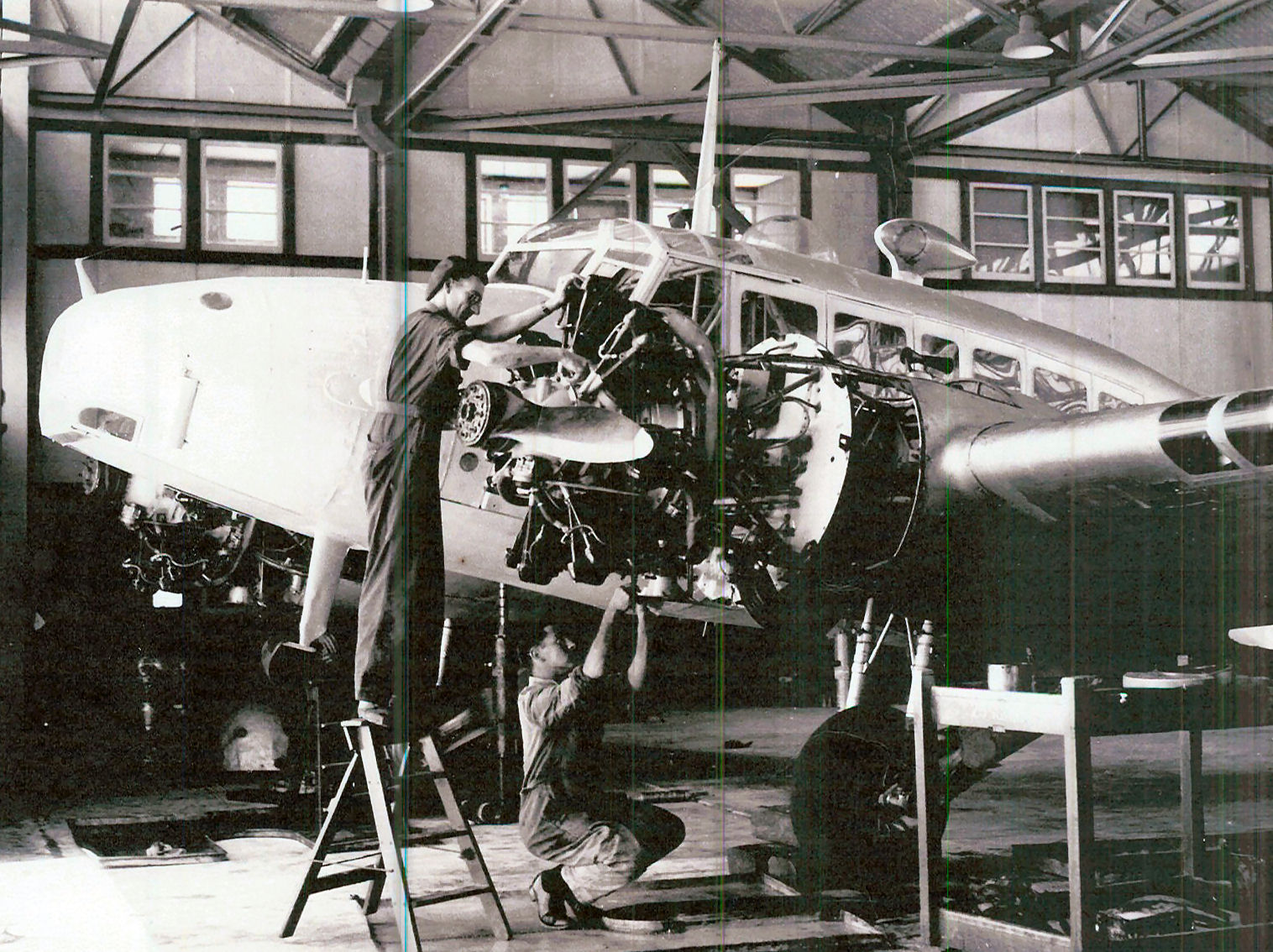 LAC Rockliff (on ladder) with LAC Ken Wood. Note the up to date GSE. (about 1950)
After only 4 months at Geraldton, he was sent back east to Engineering School and graduated as a Fitter IIE (Sumpie). This was followed by a posting to the Astro-Navigation school (2ANS) at Nhill in Victoria then in 1943 he was posted to Point Cook where, for 3 months, he did nothing but change spark plugs. After being able to change a plug with his eyes shut, they gave him a reprieve and set him up overhauling Air Compressors followed by another posting to RAAF Tocumwal to work on the proposed overseas transport squadrons' Dakota aircraft. In 1944 the proposed transport squadrons were cancelled and the personnel and aircraft were absorbed into 7AD which then was servicing Beauforts, Liberators and Dakotas.
In 1946, with WW2 just a sad memory, the ADF was in demob mode and Rocky was posted back to Perth for discharge. He went to work for the Commonwealth Oil Refinery (COR) a Government enterprise which was sold to the Anglo-Iranian Oil Company, which, in 1954, became the British Petroleum Company (BP).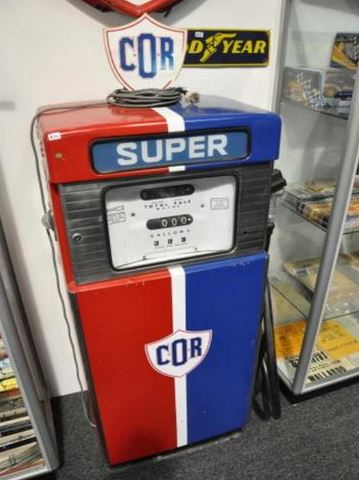 In 1949 the ADF had realised their de-mob policy had starved the Services of many valuable men and it began enlisting again. Rocky applied and was accepted as an LAC Engine Fitter (Sumpie). He was posted to 25 Squadron at Pearce which was equipped with Mustangs, Wirraways, Tiger Moths, Ansons and Oxfords and he was given the job of looking after the Ansons which were staged on cross country flights.
In 1951 he was sent on Detachment to 34 Squadron which was at the base at Mallala in South Australia. It was here he first met Merv "Avro" Anson, a pilot, who remained a good friend while in the RAAF and for many years afterwards until his (Merv's) death in 2013. Mallala was originally the home of No 6 Service Flying Training School during World War II and was later selected as the temporary base for flight test and transport support for the joint UK-Australian Weapons Research Establishment at Woomera. After the construction of the Base at Edinburgh in the mid-1950s, Mallala housed No 24 (City of Adelaide) Squadron until the final closure of the base in May 1960.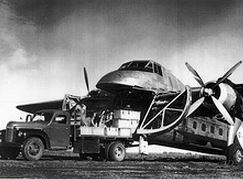 At Mallala Rocky was set to work servicing the engines on 34 Sqn's four Bristol Freighters and on occasion, detached to the Rocket Range for engine changes on Lincoln Aircraft. From there he was posted to Engine Repair Section (ERS) at 1AD at Laverton which was run by Sqn Ldr Ron Lavers, a well known and well regarded bloke, one of the pre war "driver pilots" who was good at flying straight and level but not to good at the take of and landing bits. From Laverton, he was sent on a temporary posting to Tocumwal, to Detachment B, where the only vacant accommodation was a vacant officer quarters (separate house) which he immediately grabbed. He converted the temporary posting to a permanent one and was then able to move his family (wife and 2 year old son) up from Melbourne. He did and passed his promotion exams and got his Corporals and was put in charge of preserving aircraft engines in storage. At the same time, he was given instruction and then licensed to drive all vehicles on the base and was made the NCO/IC of welfare and the operator/custodian of the trial Airman's Bar. In 1954, he passed his Sergeants' exam and shortly afterwards got his third hook and was posted back to 1AD at Laverton just in time to welcome their second son to the family.
In 1954, he and a few mates were sent to hanger 88 and selected to work solely on jet aircraft such as the Sabre, the Canberra, Vampire and Meteor and it was here he met another life long mate, WOff Joe Langlands (Jumpy Joe) who, until his death in 2008, remained a good friend and colleague.
In 1955 Rocky and wife Joy welcomed their third son.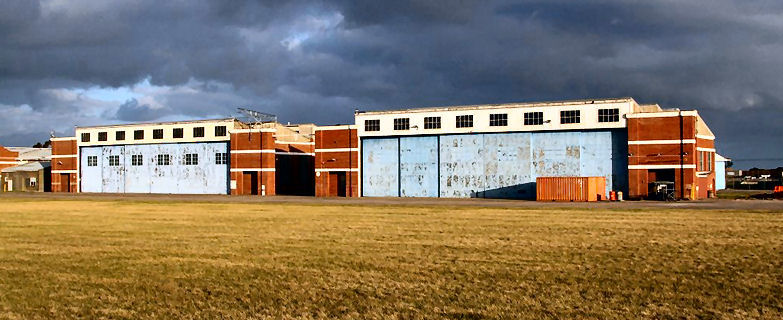 In 1958 he was sent down to East Sale for a month's training then posted to 1AFTS at Pearce where he was to work for Wng Cdr Ron Lavers once again. Ron figured that Rocky knew his way around engines and stuff and put him in charge of inspection of Goblin Impeller Blades using an intrascope and in 1959 he was promoted to Flt Sgt.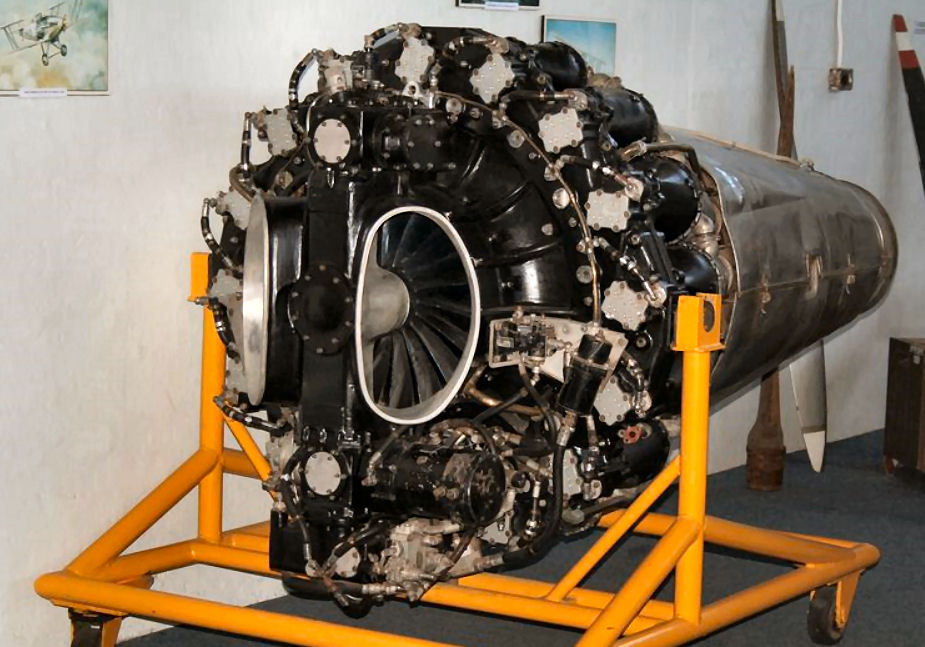 In 1960 it was time to head east again and he was posted to HQ Support Command to work in the spares accessing section and because of his knowledge and work on Sabre aircraft, he was given the Sabre spares desk, once again, with Ron Lavers as his CO.
In 1961, he was persuaded to accept a commission in the Engineering Branch and was posted to OTS at Pt Cook where he was joined on course by a mix of male and female senior NCO's. On course they removed all rank insignia, mounted a white flash on the shoulder, an Officer's badge on the cap, were denied entry to the Sergeant's Mess and were given only restricted access to the Officers' Mess. On completion of the course, he was posted back to Support Command with the appointment of Air Eng 1A4 – which meant he was responsible for airframe maintenance on Vampires, Dakotas, Winjeels, Meteors and Caribou aircraft.
While he was at HQSC, the Red Sale aerobatic team had crashed at East Sale and he was seconded to the Directorate for Flying Safety (DFS) and sent to East Sale to investigate the terrible accident. There was a problem in the Vampire with the brake adjustment pedals which used to jam. This was subsequently fixed and subsequently he led the modification team that saw the introduction of the DC3 wing attachment mod. This was carried out to avoid the loss of a wing in flight which had occurred in the USA.
He also found time to swat for then sit for and pass his promotion exams.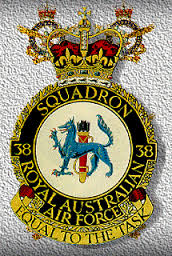 In 1965, as a Flight Lieutenant, he was sent on detachment to 38 Sqn at Richmond for familiarisation on the Caribou aircraft before being posted to RTFV/35 Sqn in Vietnam as the Squadron EngO. He was issued with an official passport and decked out in Civvy clothes and arrived in Vung Tau in April 1965 to relieve Sqn Ldr Robin "Chummy" Wade. In 1965 there was no accommodation for RAAF personnel on the airfield and arrangements had been made to house the blokes in Villas in Vung Tau. Blokes were paid an extra US$2.50 per day to offset the cost of meals though the Villa Anna (Officers' quarters) did have a very good kitchen, not so the Airman who fared much worse.
Vung Tau was a mish-mash early in the piece, the RAAF were attached to the US Army, their missions were organised by the USAF, the US Navy picked up the tab for all costs and the airfield at Vung Tau was commanded by a US Marine Corps Major. Pay went a long way – most 'niceties' were very cheap, you could obtain an excellent sea-food meal at Back Beach for next to nothing and the organised Sunday Bar-B-q's were very well catered for and attended. VB and/or XXXX beer cost $1.10 a slab, a 26oz bottle of Johnny Walker was only $1.10 and a carton of smokes would also set you back the magic $1.10.
What was even better, these prices were in US dollars, paid in Military Payment Certificates (MPC) and at the time the Australian Dollars was worth US$1.12.
RTFV had a compliment of 6 aircraft, which allowed it to meet the daily USAF commitment of one aircraft to Danang, one to Nha Trang and two to the Delta region. This was the work load for six days each week, giving the Squadron one spare aircraft and one always in the hangar on either a C or a D.
Early in 1965, RTFV lost two aircraft. The first, A4-173, touched down just short of the very short strip at Hai Yen, collapsing the starboard undercarriage and the subsequent crash damaged the starboard wing and propeller. After ascertaining that a replacement wing could be obtained on loan from the US Army a composite crew of RAAF and US Army aviation personnel, with spares and the necessary ground support equipment (GSE), was flown to Hai Yen. The aircraft was successfully recovered to base after 7 days concentrated effort where the loaned wing was removed and returned to the US Army and a new wing installed.
The second event occurred a couple of days after the Hai Yen event and involved A4-171. After landing at another remote and very short strip near the Cambodian border and while back-tracking the runway, the twin nose wheels sank into a filled-in water course, sheared backwards and collapsed the aircraft onto its nose. Again, with the support of the US Army aviation regiment, a selection of RAAF and US Army personnel were flown in by chopper and the aircraft was recovered the same day. As a new nose section was required to effect full repair of the aircraft, it remained grounded for more than 12 months until the required bits could be obtained from De Havs in Canada. In the meantime, an aircraft from 38 Squadron at Richmond (A4-208) was borrowed to cover the shortfall. Today, A4-173 can be seen with a starboard wing US Army markings at the Aviation Museum at Caloundra, Queensland.