Angus Meikle
This story is not one of derring-do although as one of many who earned the right to wear the 1939-45 Star as well as the France and Germany Star, I had my moments. Having reached the time of life at which the award of the OBE (Over Bloody Eighty) is due, I have long since learned not to dwell on past sadness in wartime memory. So what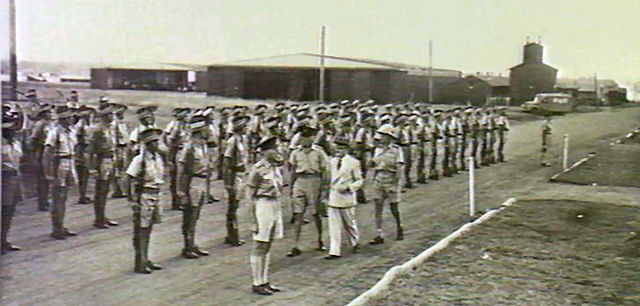 follows is a broad-brush treatment of some of the day-to-day aspects of life during my World War II military service from the age of eighteen to a few days short of my twenty-third birthday.
During World War II there were four types of service - Air Force, Navy, AIF and Citizen Military Force (CMF). If you were under twenty-one, you had to have your parents' permission to join the first three mentioned as these automatically included overseas service. On the other hand all males eighteen or over but not in the first three services were called-up in the CMF if not in a 'Reserved Occupation'. My mother would not consent to my joining the Air Force so in to the Army I went. When riding a Harley Davidson from Townsville to Charters Towers, I had an accident which resulted in my being medically classified as Army "B" Class and I found myself manning the telephone switchboard in Townsville. One day, an Air Force Recruiting Unit arrived in Townsville and I asked my C.O. if he would release me if I could join the RAAF as Aircrew. To cut a long story short, the RAAF gave me a medical examination which I passed as they were not worried about a damaged leg. So it was back to Brisbane and my first RAAF posting to No. 3 Initial Training School (ITS) at Kingaroy.
At the outset we were told that the top six out of a course of thirty-two would in all probability be categorised as pilots. I made up my mind to be one of them. Like most other pilots of the day, my flying started on the Tiger Moth, a well-known biplane which is still flying. My training took place at No 5 Elementary Flying Training School (EFTS) at Narromine in western New South Wales. First built in 1934, the Tiger Moth is arguably the safest aircraft ever built, but one of the most difficult to fly well. It has a wooden frame covered with fabric. A joy stick which controls the ailerons and elevator is extremely sensitive. On the other hand, if the motor packs up, the plane is like a glider. Despite its frail appearance it is fully aerobatic. I hope readers have an opportunity to fly in a Tiger Moth, it is a wonderful experience.
After my initial pilot training, I was posted to No. 8 Service Flying Training School (SFTS) at Bundaberg, Queensland flying twin engined Avro Ansons. The old Anson had a metal frame which was fabric covered although the wings were all metal. It was a wonderful aircraft to fly as it had no vices or bad habits. The aeroplane had a retractable undercarriage which had to be wound up and down by hand. The winding handle was located on the right-hand side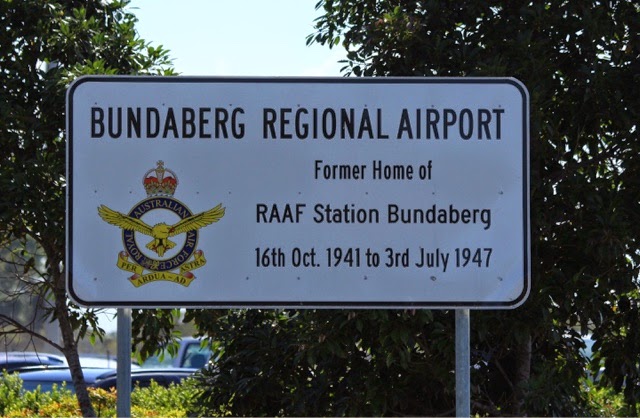 of the pilot's seat and it took something like three hundred turns to retract the undercarriage. So you can imagine what it was like doing solo circuits and bumps. It was such a safe aeroplane that after the war, fitted with an hydraulic undercarriage, it was used as a civilian passenger aircraft.
Graduating from Bundaberg as a Sergeant Pilot I was posted to No.1 Air Observer School (AOS) as a staff pilot training navigators. After six months, I boarded the 'Mariposa' in Sydney for a non-stop run of 16 days to San Francisco. There were only a few Australian airmen on board the 'Mariposa', but there were millions of lice. The ship was on its way back to America for a refit after bringing several thousand Italian prisoners-of-war from the Middle East to Australia. We stayed in San Francisco for about ten days followed by a wonderful train trip to New York. From there, it took us four days to cross the Atlantic Ocean in the 'Queen Mary'. There were four thousand on board and the kitchen staff took all day providing us with two meals a day.
Arriving in UK I had a short stay at the Grand Hotel holding camp Brighton then I was posted to No. 20 Advanced Flying Unit (AFU) for a refresher course flying Airspeed Oxfords. That was followed by a posting to No. 11 Operational Training Unit (OTU) situated next to Maryborough Castle just outside Oxford. The unit was equipped with Vickers Wellingtons - more about them later. Our first task was to 'crew up'. Something like twenty of each Pilots, Navigators, Wireless Operators, Bomb Aimers and Air Gunners all arrived at the station around the same time. Being an RAF outfit, there were only two Australians there (both pilots) all the rest being English. For the first two weeks we all mingled and at the end of that period the pilots, by mutual agreement were expected to have selected their crew. Our crew consisted of myself Pilot, Flt Sgt Fred Jacobs - Navigator; Sgt Jim Whitehouse - Wireless Operator; Sgt John Utting - Bomb Aimer; and Sgt Don Cherry - Rear Gunner.
So the time came to fly the beast. The Wellington was both a unique and a shocking aircraft to fly. It was underpowered with 2 x 850 horsepower Pegasus engines and it glided like a brick. I vividly remember one night when I bounced it on the runway so hard that, when at the top of the rebound, I could not see the runway lights. So with full power on and throttles wide open, the Bomb Aimer sitting in the co-pilot's seat and the Wireless Operator standing between us looking out into blackness, we flew over the countryside at about 100 feet at approximately 120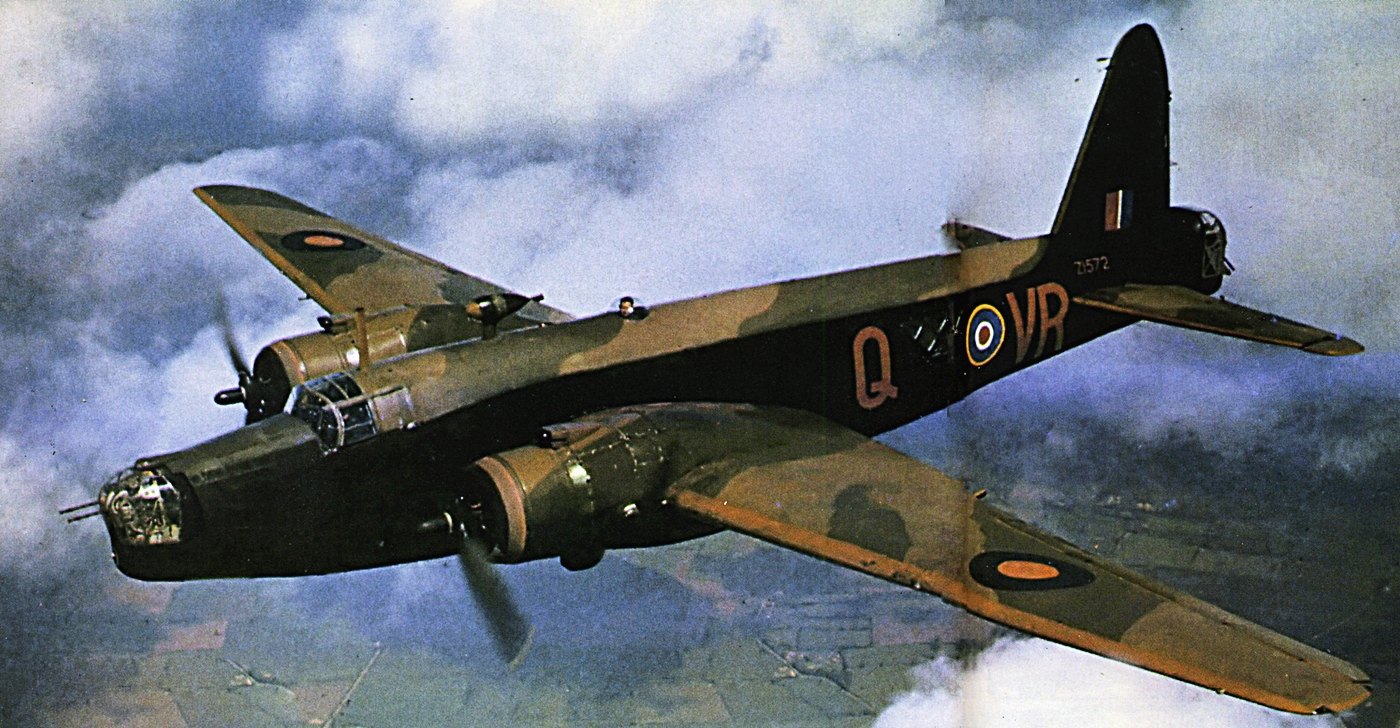 knots (220 k/ph). The problem was that we did not have enough height to raise the flaps with safety. However, after missing several church steeples we returned to base some twenty minutes later, relieved but with very rapid heart rates.
The unique aspect of the Wellington was that it was the only aircraft built by geodesic construction. The fuselage was constructed of round aluminium tubes criss-crossed all the way along. This frame was then covered with fabric. The Wellington was designed and built before the war and was used for many purposes other than bombing raids on Germany. For example it was used by Coastal Command on anti-submarine patrols and in the Middle East for long-distance courier services. I can truthfully say that I never once landed a Wellington correctly. After leaving Wellingtons behind, we next went to a Heavy Conversion Unit to learn to fly Lancasters.
From one extreme to the other! As soon as I flew a Lancaster we were as one. It handled superbly, had no vices and was easy to fly. It had power to spare. In fact, at about 5000 feet and fully laden, it could maintain height on any two engines. It was, without doubt, the finest heavy bomber used during World War II. It was powered by 4 x 1500 hp Rolls Royce Merlin engines and could climb to 21000 feet. Our crew was the same except that we added two more members, Sgt John Palmer - Flight Engineer and Sgt Bill Nunn - Mid-upper Gunner. So now we had a total crew of seven.
Up to this time we had all been NCOs and at 21 years of age, Fred and I were the old men of the crew. All the others were 18 and 19. At the end of our conversion training, we were posted to No. 15 (RAF) Squadron to fly Lancasters on operations. As was the custom upon arriving at a new unit, the Pilot reported to the Commanding Officer. As soon as I walked into his office his first comment was "Meikle, why aren't you a commissioned officer"? My reply was that I didn't know. "Well" he said "As of now you are a Pilot Officer". When I was leaving his office an hour later he added "You are now a Flying Officer so you must take this memo to the Adjutant". This was the first time our crew had been split up in living conditions.
No.15 Squadron celebrated its 75th birthday in 1990, having been formed in 1915. It is the oldest RAF Squadron still operational. The stone buildings at Mildenhall are magnificent and when I was there the station also housed Headquarters of No. 3 Group with an Air Commodore as Commanding Officer. The administrative style was traditionally RAF to the point that even in wartime we had to 'dress' for dinner in the Officers' Mess and we were paid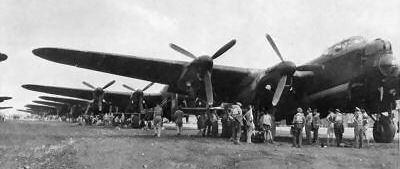 an extra two shillings and sixpence per day because we did not have a batman. Each bedroom had its own fireplace and that was absolute heaven after spending my previous time on wartime aerodromes sleeping in Nissan huts. One particularly good point about Air Force conditions was that if you came back from an operational sortie, you came back to a degree of comfort.
Now to actual operations. Firstly, let me say that every time we headed down the runway with a fully laden 'bombed-up' aircraft I was terrified. Most of the time the weather conditions were shocking, flying through cloud and storms on most sorties. We had no modern navigation or radio aids so all navigation was done on a 'dead-reckoning' plot with the possibility of a position fix being made by the Navigator using a bubble sextant during a break in the cloud or by the Wireless Operator using a loop aerial. With a bit of luck the Pilot may catch a glimpse of the North Polar star. About an hour before take-off the Pilot and Navigator attended a briefing conducted by the C.O., giving us details of target, heights, speed, tracks, fuel load and the like. We then worked out our course, having been provided with the known or estimated wind speed and direction. The Pilot made a small copy for his own use as a back-up in case anything happened to the Navigator. Then out to the aircraft.
If it was covered with ice or snow, you would wait for the glycol tanker to arrive to spray the aeroplane. Then it was away as soon as possible. On our return, the aerodrome could be covered in cloud from 0 to 20 000 feet. We were fortunate at Mildenhall in that we had 'Fido' which was a fog dispersal device. Fido consisted of pipes running down the side of the runway with burners, similar to blow torches, at regular intervals. When lit and in full operation, the fog/cloud base was raised to about 500 feet, sufficient to permit a visual landing. I remember one night when our airfield was completely fogged-in, an aircraft called up on radio requesting Fido be lit as he was running out of fuel and could not return to base. That particular request was unusual because the aircraft was a massive Sunderland Flying Boat which, of course, did not have wheels. The pilot was instructed to land on the grass which he did impeccably with hardly a dent in the aeroplane. Naturally, it had to be taken to pieces for removal.
I mentioned before that all flight times and courses were calculated at the briefing before take-off. There was one unforgettable occasion when the information was very much in error. We were heading for Kiel, with a forecast wind of something like 60 knots from the south-west. A few minutes before we were to turn south at Point X onto the final leg to the target, we saw in front of us a city all lit up. It could only be a major city in neutral Sweden, a long way past our turning point. We calculated that instead of experiencing the predicted wind effect the actual wind was westerly at 120 knots. I immediately descended to a lower altitude to get away from the high level wind effect, otherwise we would not have sufficient fuel to get home against such a strong wind. On the way home we found and bombed Kiel, then descended to sea-level, cutting out the planned northern triangle and flying straight home on dead-reckoning navigation, having no radio beacon to guide us.
The average duration of those operations was approximately five hours during which time the pilot and rear gunner were strapped to their seats with their parachutes acting as seat cushions. The remainder of the crew could move about as they each wore only a parachute harness. Their clip-on 'chutes were stored in a readily accessible rack. Only once were we hit by anti-aircraft fire, losing our starboard engine. Another occasion which initially scared the pants off us was the first time we carried a mid-under gunner. When he opened fire the noise inside the aircraft was horrific and everybody's blood pressure went through the roof. The introduction of mid-under gunners in selected aircraft came into being after the Air Force had suffered many casualties as aircraft were coming in to land at home

base with wheels and flaps down. The German Air Force had modified a number of twin-engined night fighters with upward-firing cannons and they were very effective against 'sitting duck' targets.
Just being part of a bomber stream at night carried its own risks. External lights attracted night fighters so we operated in darkness. Our only signal that we were too close to one of our own was when one of the crew reported seeing a red hot exhaust. After 'D-Day' we began to operate in different fashion. No.3 Group was put on a crash course of daylight formation flying - the only Group in the RAF to do so. The aim, with fighter cover, was to bomb bridges and like targets in support of our advancing Armies. Formation flying in fast manoeuvrable aircraft was very different to formation flying in slower heavily laden Lancasters. The worst experience in that type of operation was when an aircraft ahead was blown up and you had to continue in formation through where he had been. During the closing stages of the war, the Germans opened the dykes and flooded Holland with sea water. The whole Dutch population was confined to the major cities on high ground. In a life-saving operation, Bomber Command sent in over a thousand aircraft daily, each carrying 15 000 pounds (6 800 kg) to Holland. The food, including flour, sugar 5 and tinned commodities, was packed in jute sugar bags and stacked in the bomb bay. We dropped our loads on race courses and on playing fields at exactly 500 feet in height at a speed of exactly 150 knots. It was a very exciting and satisfying exercise from a pilot's point of view to fly a four-engined aircraft at low level.
The reason for the precision flying was that at the point of impact the bag would have lost its forward momentum and did not have time to gather great downward speed. The plan worked and the bags did not break. Within an hour there was quite a mountain of food at any one drop zone and crowds of people would be waving and cheering. From our point of view it was a great humanitarian experience.
Toward the end of hostilities, some Lancasters were modified by removing the bomb doors to carry a 20 000 pound armour-piercing bomb (they were known as 'Ten Ton Tessies') across the Channel to the submarine pens in France. The Lancaster was an extremely strong aircraft yet at the same time, very responsive. You could fling it from one wing tip to the other in a matter of seconds, but you needed to warn your crew first! The Lanc was capable of diving at a speed in excess of 500 m.p.h. and I believe that there were recorded instances when the aircraft survived rolling through 360 degrees during storms. There are also stories about individual Lancasters - the hardware in which we flew. For example our No. 15 Squadron aeroplane, Lima Sierra Juliet in today's phonetic alphabetic parlance, was 'The Greatest Survivor' of World War II Lancasters, carrying its crews through 142 operational missions.
Immediately after the war we were sent to all parts of Europe to fly back prisoners-of-war. We would land at a variety of aerodromes, most of which were well spotted with bomb craters. Something like 200 Lancasters would line up one behind the other and wait for trucks to bring in POWs. Usually we loaded each aircraft with 25 passengers. I still do not know how they were fitted in. It was not all flying and no play. In fact we enjoyed quite liberal leave and I was fortunate enough to see a great deal of the UK including Cornwall and Scotland and most parts in between. I got to know my father's family and I spent a lot of time with them and with families of my crew. It is worth mentioning here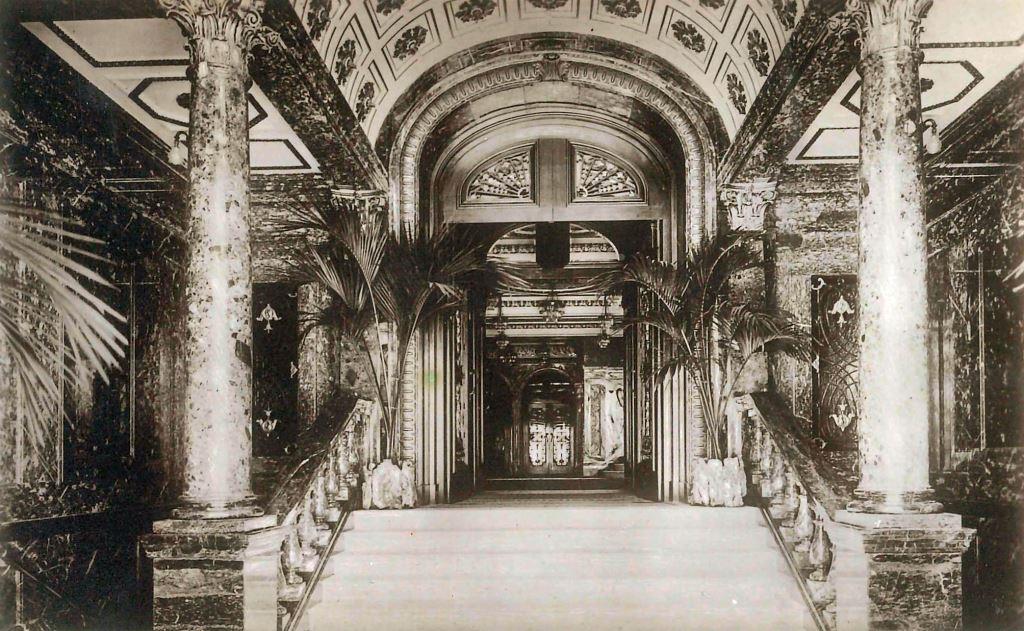 that the RAAF had taken over the Strand Palace Hotel as an Australian leave hostel in London. Australia House is adjacent and if you were going to spend leave with a family, you could call at Australia House and collect half a kit bag of Australian produce such as tinned butter, fruit and meat as a gift to your host.
With the drastic food rationing in the UK we were naturally welcomed with open arms. One night I will always remember was the celebration of VE Day - the end of the war in Europe. I was in a little town called Kilmarnock. Everybody was dancing in the main street, the whisky was flowing and the kilts swirling, but I was not allowed to dance as I was in uniform and not in a kilt. Someone loaned me a kilt which I wore over my uniform trousers and a great night was had by all. During some of my leave in London I visited all the famous landmarks. On those occasions, I was introduced to live theatre, ballet and orchestral music which I immediately loved. Let me say also that I met some delightful English girls and enjoyed their company but I did not get involved in any serious attachments for two good reasons. Firstly, none of us knew when our number could be up and secondly, I could never live in a cold climate.
In any case, all I ever wanted to do was to return to Australia in one piece. That return was on the old 'Aquitania' which was similar to the ill-fated 'Titanic'. So the war period of my life came to an end. I joined on 10th February 1942 and was discharged on 18th January 1946. I loved the exhilaration of flying. In fact, I still do. In retrospect, I look at that segment of my life as a memorable experience of which I concentrate on the positive, pleasurable aspe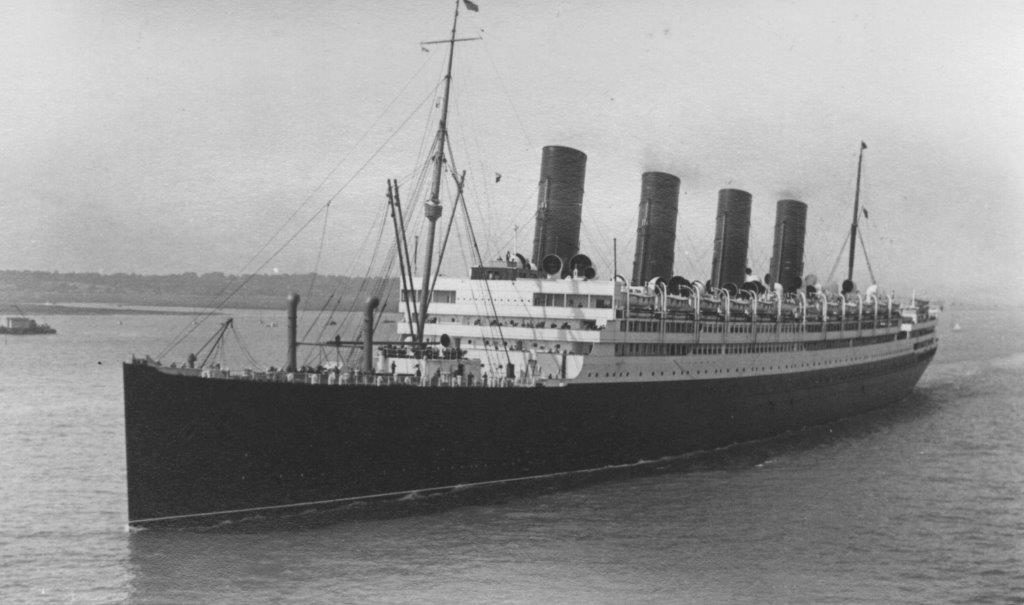 cts. Several years ago, in company with my wife Shirley, I visited Mildenhall on a nostalgia trip organised by my late Bomb Aimer's brother, Patrick Young. R.A F. Mildenhall is now an American base for Airborne Refuellers. The Commander of the base, U.S. Lieutenant Colonel Robert Lyle, gave us the red carpet treatment for a full day. One which will live long in our memories.
My crew and I corresponded ever since WWII. The close relationship between us and the raw emotions we shared, I might say, could not occur in peace time. Due to the passage of time, Don Cherry my former Rear Gunner is the only surviving crew member apart from myself. He lives near Seville, Spain. Shirley and I visited him during our trip to Europe.
As a postscript, I would like to add that former ACA Branch President and current Archivist Eric Cathcart was a fellow member of my flying training courses at Kingaroy, Narromine and Bundaberg where we both graduated as pilots. Until we came together seven years ago in our ACA Branch, we had not seen each other since 1943. Neither of us has changed one iota !!