Doug Pankhurst, who was on 20 Appy and who designed and controls the 20 Appy site on the web (http://www.users.bigpond.com/dpankhurst/index.htm) writes: "I have been in touch with a number of the 20 Course guys here in Sydney but have yet to reach the blokes in other states, I hope through the Association's newsletter that I can do so.
Well done on the Association web page, I think it's great (The congrats have to go to Sam Houliston Doug–he looks after our web site). I've got quite a lot of old photos of the times at Radschool, and I'll send them in. Best Regards.
Thanks Doug, we look forward to seeing some of your old photos in our next issues.—tb
*************************
Phil Smith who was on 51RMT in 1971, and who still works for the DOD in Canberra, read of the sad death of "Bad News" Hughes in our last edition. He says:
Sorry to hear of the departure of "Bad News", his notoriety, especially when he paired with his other 'partner-in-crime' Noel Flynn, is well and truly etched into the minds of those of us that worked with him. We'll all miss him!.
Thanks Phil, I know your thoughts are shared by all who knew "Bad News".
*************************
Phill Baldock, ex 20Appy, who currently lives in SA and who found Fred for us writes.
I'm currently doing a Jnr OFFINT course (You'll have to write and tell us what that's all about Phil—tb) at RAAF Williams (Point Cook). Vol 5 finally caught up with me, having been sent on by my wife, and I read that you were looking for Fred Holtmann. I see him a bit, and showed him the newsletter, and he was delighted to see he was remembered by so many and said he would be thrilled to catch up.
These days I'm living in OTS student Block 11 at RAAF Williams, Point Cook Base, and yep—they still "Stand by your Beds" at OTS.
Thanks Phil, as you would have read earlier, we've been in touch with Fred, and you're right, he was pleased to hear from us. Fred assures us he's a definite started for the reunion next year.
*************************
Bernie Ballantine, who was on 10RMT in 68/69 writes:
"Since leaving the RAAF my wife and I have travelled Australia twice, each time with the van in tow. First time we were away for 12 months and enjoyed it so much we spent 14 months away on our next trip. We have our third trip on the drawing board at the moment, and next time we hope to do the straight line run from the Gulf to Goolwa in South Australia."
Love the magazine, and I really look forward to receiving it. I also look forward to seeing you and all the other blokes again at the next reunion. Re Fred Holtmann, I first met him when he was 19 years old, 19 stone in weight, and 5ft 19in high—good bloke.
Thanks for your note Bernie. You and everyone else will be glad to know we've finally run Fred and the bed to ground. We too are looking forward to the reunion.
*************************
Grahame Venn who was on 40 RMT in 1968/70 and who now lives in Brisbane writes:
I really enjoyed the Brisbane reunion. The thing I liked about it was the common background and language everyone spoke as everyone there was a Radtech, roll on the next one I say, though perhaps it would be good to have a big "bash" to enjoy and renew friendships from other musterings. While at Amberley in the early 70's I was fortunate enough to be posted to a unit that had it's fair share of characters, and thinking back I can recall a few stories that will just have to be told..
Thanks Grahame, we look forward to hearing from you again.
*************************
John Harris who now lives in the US, has been in touch and promises to tell all about the time he and a bunch of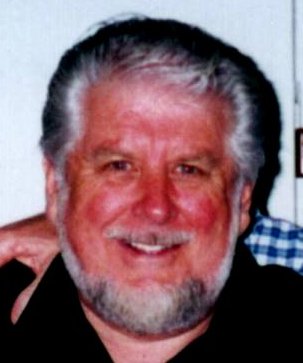 other blokes were sent to the US to fetch the F111's. John also advises he has finally left the morse age, purchased a PC, and is now "on the net". We've got his email address on file, so if you want to get in touch, send your dit to us and we'll forward it on. He says that "all being well", he'll definitely be out for the next reunion. John also writes, "There were so many incidents that occurred during that F111 trip, it's doubtful that I could do it justice in one story, I'll have to break it up over a couple of issues. Naturally I'll have to exclude some information so as to protect the guilty."
Go for it John, we're looking forward to your first report—warts and all. John's story will start on page 8 next issue. tb