DFRDB UPDATE YEARS END 2017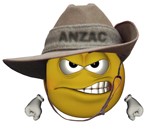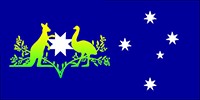 Introduction.
As we look back over 2017 we must wonder what we have achieved and at first glance it does not look so good. We have certainly made our Politicians aware of our concerns and our mailing lists have continued to grow. These are not victories certainly not what we want but defeat is not on our radar.
With a project like this we have learned that if you write to your local member and that person is a member of the Government your letter will be flick passed to Minister Tehan who will reply to your Local member using the same letter they have been using since about 2015. The letter is then forwarded to you; your Local member feels warm and fuzzy and has not done a thing for your cause. The other major party follow the same path except your letter goes to the Shadow Minister. There is very little difference in the content in the two letters and some of the phrases are the same. Some independents have been very supportive.
Petition.
The Minister has had the petition for close to three months and as yet no reply, the wheels of government turn very slowly. We anticipate a knock back from the Lower House and then the petition to the Upper House can be tabled.
Jacquie Lambie and Pauline Hanson.
Both of these Senators have been very supportive and we should thank them for their efforts, the loss of Jacquie may well only be a short term event and in all honesty we need her back in either the Upper or Lower House.
Our Plan.
We will continue with our fight as long as we have your support. We will continue to badger the Government and the Opposition. We will request a face to face meeting with the Minister and try to put our case without his Public Service minders. We will approach Paul Murray and Graham Richardson from Sky News to try and get our message out in the open and we are seeking a major newspaper journalist who would be able to do a feature article. We may still be forced to go down the High Court road.
Christmas.
We wish you all a happy and safe Christmas, thank you for your support and may we finish this
project in 2018
Regards, Jim Hislop (Lt Col retd) and Herb Ellerbock. (WO1 retd).
Legacy Survey.
Melbourne Legacy is conducting a survey regarding younger veterans who served in the ADF in any capacity post 1991. So far, the survey has lacked RAAF participation, and we have been approached for help to encourage anyone who has served post 1991 to complete this short survey.
The survey takes only a short amount of time to complete, and can be accessed via the following link HERE ;
Bomber command.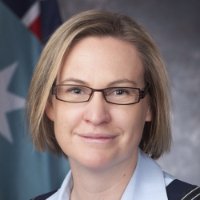 For the last couple of years Catherine Wallis has been assisting the Bomber Command Association (BCA). In April 2018, the UK will officially open the International Bomber Command Centre. It is a fantastic centre, with memorial walls, peace gardens, a world class interactive museum and an education centre. It will ensure these important stories are not lost.
Australia has about 10 Bomber Command Veterans (all 93yrs plus) who are able to travel and who would love to see the new centre and attend the opening. Unfortunately, BCA have been unable to obtain government funding for this.
Catherine has set up a GoFundMe campaign to get them there, she says: "I think we owe these wonderful veterans a last opportunity to see their legacy. What I ask is that you would consider sharing this campaign widely, especially amongst your Facebook, Instagram and other groups, so that we have a chance to meet our target. All monies raised will be administered by the Bomber Command Association and shared equally among those veterans able to travel."
You can donate HERE