Ron Tyler.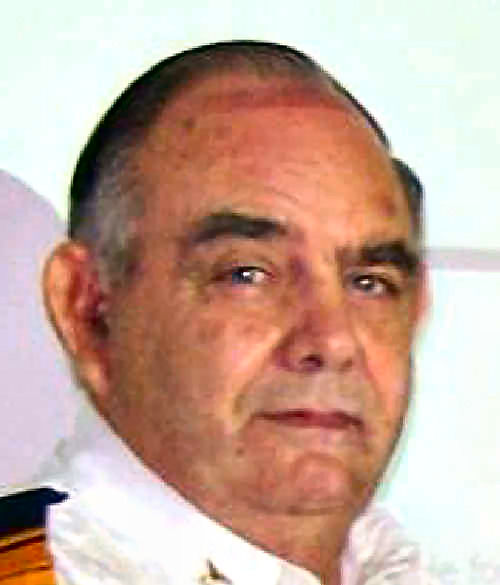 Wing Commander (ret'd) Ron Tyler MBE is not doing all that well at the moment.
Ron is very well known in the radar community, being a WOff radio (ground) with 114 CRU before being commissioned.
After a distinguished 35-year career in the RAAF he retired to Gympie, but soon found himself heavily involved in the Australian Volunteer Coast Guard Association and it wasn't long before he was awarded an Emergency Services Medal. He was raised in Gympie, where his father worked for the Southern Electricity Authority (now Energex), and after he left school he did an apprenticeship with the SEA. In 1958, at the conclusion of his apprenticeship, he joined the RAAF, was trained as a Radtech Ground and stayed in the service until his retirement at age 55 in 1992. During this time he rose to the rank of Wing Commander
At the time of his retirement from the RAAF, he was chief executive officer of the message switching centre in Sydney for the Defence Department.
He was appointed as a Member of the Most Excellent Order of the British Empire in 1978 while serving as an RAAF officer, for work he undertook as part of the multi-national exercise Kangaroo 1.
Ron turned 79 back in January and recently suffered a severe stroke and is being cared for in the Gympie hospital.
Allan George remembers Ron well, he says: "At the time of his retirement he was Commanding Officer of RAAF Telecommunication Unit Sydney (RAAFTUS), this job included being the Regional Network Controller for NSW of the Defence Communications Network.
Also, he was at Radschool as the WOFF IC Ground Radio Flight (not sure if the was the correct title - but it was where they taught ground equipments) at the time of his commissioning, having moved to Radschool from 114 about a year before if I recall correctly. He and I were commissioned on the same day and we became good friends over the years. I had a lot of admiration for him, he was a very good man."
We all wish you the best Ron and hope for a full recovery.

John Carruthers.
Mick Lawson advises that John recently suffered his third stroke in 4 years and is in rehab at Brighton (Brisbane). He is suffering memory loss and has regained some movement in his left hand. His eyesight has also gone.
Jane George.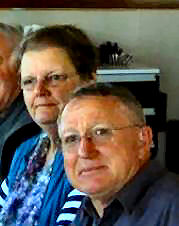 Allan advises this wife Jane has been a bit off colour recently. On Friday the 27th May she was admitted to Moruya hospital but she deteriorated overnight and had to be rushed by helicopter to the Nepean Hospital at Penrith the following morning.
The good doctors soon had her on the mend and on Wednesday she was well on the way to normal health. On Saturday morning 4th June, she was released and allowed to go home. Allan says he is very relieved as the washing, ironing, cleaning cooking etc was really piling up.
Doug Ellacot.
We heard from Doug, he writes: "Hi everyone, If you didn't know already, I am off on Monday to first of all, the Friendlies private hospital here in Bundaberg, then on Tuesday to the Wesley Hospital in Brisbane, via the RFDS, for some sort of proceedure on my right leg, which has developed a couple of nasty ulcers on it, just about near the outer ankle bone.
They have been there now, since last year, and no amount of treatment/bandaging/ointments, etc., has done any good, in fact they seem to be getting bigger, so I convinced my GP that more expertise than his, was called for! I'm a real pussycat when it comes to pain, and it is painful!
The upshot of which was I saw a visiting Vascular surgeon, (He only graces Bundaberg with his presence one day a week.) and within 5 minutes, had a booking. He reckons he will put in a nerve blocker, and do a job on the ulcer.
Of course it is not that simple, as I have heart valve problems, emphysemia and reduced kidney function, all of which means no general anesthic. I am not looking for symphaty here, just telling it as it is.
That is about all for now,
Regards to all,
Doug.