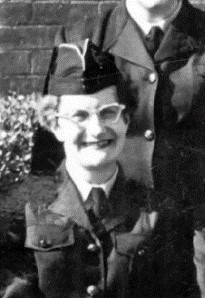 Barbara Edgecumbe.
We heard from Kaye Johnston, she said, "I am searching for information on my aunty, Barbara Edgecumbe, who was on 33 WRAAF recruit course and then posted to Frognall. She was in the WRAAF from 1952 to 1958 as a teleprinter operator". Please send any info to Kay at kayecj@westnet.com.au or you can ring her 02 4465 1240
Bill Fewster.
Chloe Phippen writes, re Volume: 24, Page 9. She says "I am writing to you regarding the Late Mr William Fewster who was on number 12 Pilot's Course. I am an Advocate with Sydney Legacy and I am trying to assist Bill's widow in getting the War widows pension. I came across Bill's name on this site and in an article written in the Radschool Association Magazine (Vol 24 by Frank Alley) where he talked about some of the antics Bill got up to on service.
I am looking for someone who would have served with Bill while he was in Singapore during 1955-1956. (No1 Bomber Squadron, Tengah, RAAF Singapore) (With Lincolns – tb) Please feel free to contact me either via Ph 02 9248 9021 or email, cphippen@sydney-legacy.com.au
Any information you can provide would be greatly appreciated."
Kind Regards, Chloe Phippen.
You can either get in touch with Chloe direct or via us and we'll pass on the info. – tb
Jack Henry Marr.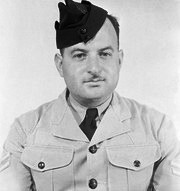 We heard from Jack's grand-daughter who writes, "I came across your website when I was researching my ancestry with respect to my late grandfather Jack Henry Marr (#8025). I came across an article on Trove that mentioned he was the officer in charge of the Melbourne technical college - over the radio apprentices school on Mont Albert Rd, Camberwell.
I reside overseas now, so I am unfamiliar with this area but I thought I'd email you to see if you by chance had any additional knowledge of this school/operation here? Also, if you know anything about my gpa that would be fantastic! He served in the RAAF as Corporal in the wireless operator/electrician fields, 1940-1945. His main Squadrons were 24 + 31.
Thank you, I greatly appreciate any help. It would be lovely to learn more about the history of the RAAF's radio college. Jack passed away on the 18th August 1982 and is buried in Holland Park, a suburb of Brisbane. He was an electrician.
Kind Regards,
T Pool (nee Marr)"
If you can help, let us know and we'll pass on the info to Tegan - tb.