Privacy Policy | Editorial Policy | Profit Policy | Join the Association | List of Members | Contact us | Index | Links
Back Go to page: 1 2 3 4 5 6 7 8 9 10 11 12 13 14 15 16 17 18 19 Back to Start
News and Reunions!
RTFV-35Sqn Freedom of the City - Cooktown.
If you had planned to go to Cooktown for the celebration, (See HERE) unfortunately, due to operational requirements, the RAAF has had to change the dates. Instead of being held on the 6th August, the event will now be held on the 20/21 August. The RAAF apologises for any problems this will occur (changing/cancelleign air fares, accommodation etc).
The Untold Stories of the RAAF's Caribou.
We have 10 professionally made copies of the DVD "The Untold Stories of the RAAF's Caribou" which you can buy for $20 delivered to your letter box. For 45 years the Caribou was the workhorse of the RAAF. Starting its service in Vietnam, this small fleet of just 29 aircraft punched well above their weight, both at home and abroad.
Be it the dangers of war, floods and/or fire, or the difficulty of search and rescue, the Caribou and their crews played a vital role in Australia's history. This headline making aircraft has earned its place in history as the only Australian military aircraft to ever be high-jacked.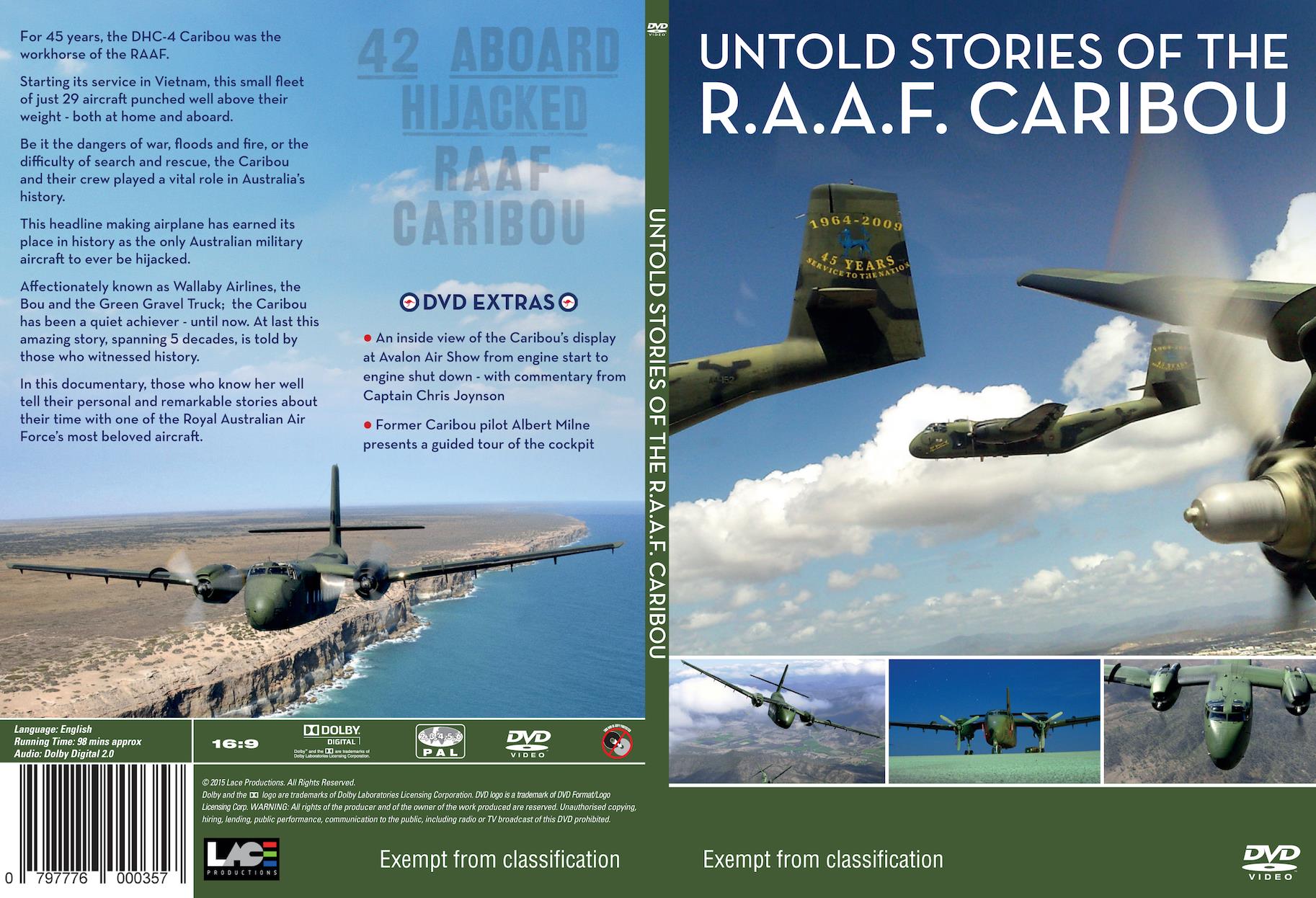 Affectionately known as Wallaby Airlines, the Bou and the Green Gravel Truck, the Caribou has been a quiet achiever, until now. At last this amazing story, spanning 5 decades, is told by those who witnessed history.
In this documentary, whose who knew her well tell their personal and remarkable stories about their time with one of the RAAF's most beloved aircraft.
If you would like a copy of this DVD, please fill in the form below, deposit $20 into the account below and we'll send you one.
We now have 4 left.
First name: Surname:
Address:
Suburb:
State: Postcode:
Email Address:
Phone:
In order to cut down on Spam, type the sum of 10 plus 5 in this box:
Please transfer your $20 to:
BSB: 124-021 Account number: 1048 7401 Title: RAAF Radschool Association.
Bank: Bank of Queensland.
and include your name in the "Remarks" window on the deposit.
Click HERE to see a sneak peek of the DVD
Speedie Sahariv writes:
The 2nd June 2016 was a day of remembrance for two separate occasions. Firstly; Australia has returned 25 of those of our mates who died overseas on Service to this Nation. They were received home by our Governor General Sir Peter Cosgrove, (he of course being a former Commander of the Australian Defence Force and now, in his present roll he is again the leader of our Armed Forces) and Family and friends of those being repatriated.
LEST WE FORGET!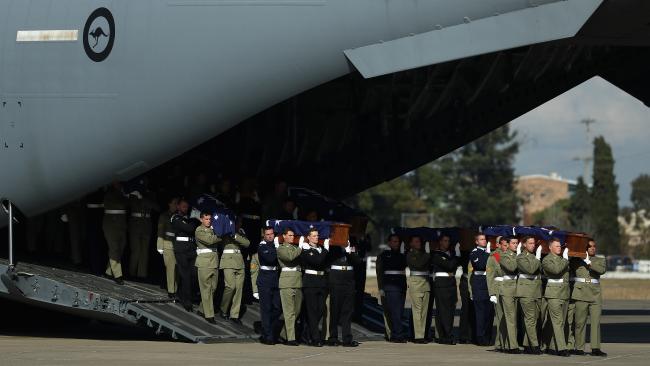 In deference to the family and friends of those repatriated, the following video commemorating these men has been delayed for publication until today.
Secondly; 2nd June is the day that Her Majesty the Queen of Australia was crowned in 1953.
All in all, a very solemn and eventful day.
An old man lay sprawled across three entire seats in the movie theatre. When the usher came by and noticed this, he whispered to the old man, "Sorry sir, but you're only allowed one seat." The old man didn't budge. The usher became more impatient. "Sir, if you don't get up from there I'm going to have to call the manager." Once again, the old man just muttered and did nothing. The usher marched briskly back up the aisle and in a moment he returned with the manager. Together, the two of them tried repeatedly to move the old dishevelled man, but with no success. Finally, they summoned the police. The officer surveyed the situation briefly then asked, "All right, buddy, what's your name?" " Eric," the old man moaned. "Where you from, Eric?" asked the police officer. With a terrible strain in his voice and without moving, Eric replied, "The balcony above".......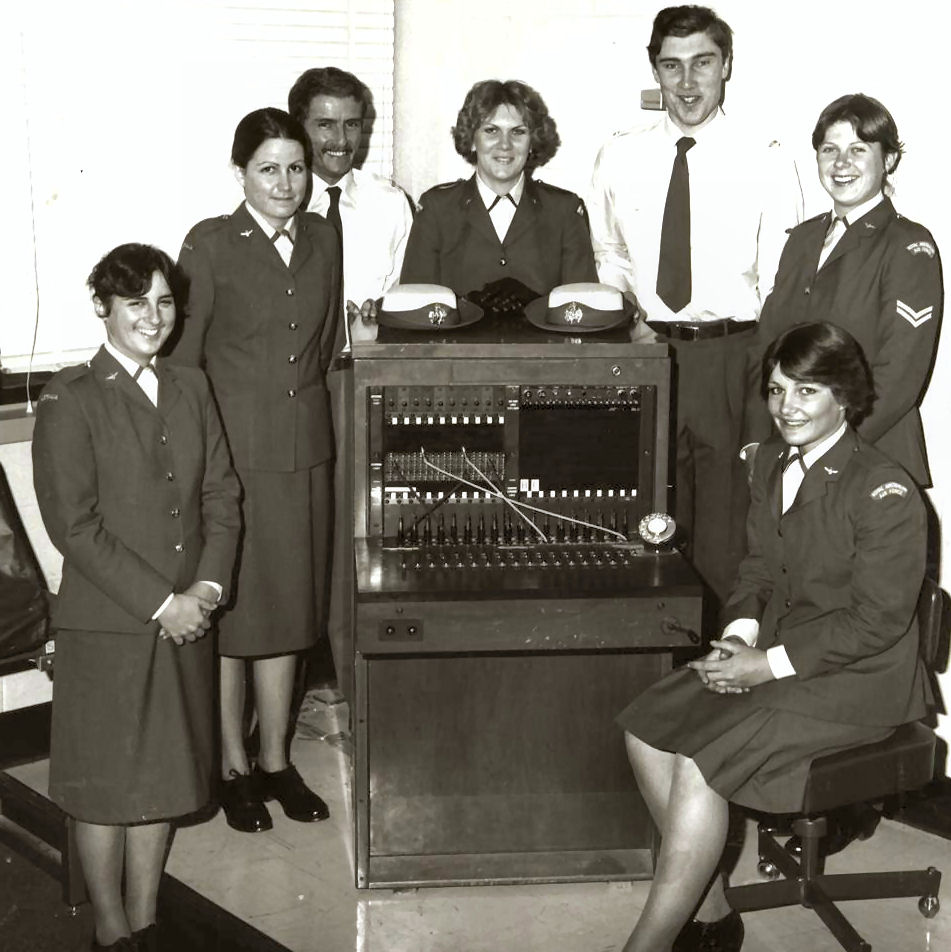 Switchie reunion.
The Switchies (TPhoneops) intend to hold a reunion in Brisbane on the 24th September at the Kedron-Wavell Services Club located in Chermside. The event will be a luncheon with the option to continue into the evening at the Gallipoli Bar located within the Club.
More info when it comes to hand.
East Sale Reunion 2016.
East Sale people will hold a get together at the Perigian RSL Club (Sunshine Coast – Qld) over the weekend 18th to 20th November 2016. A "Meet and Greet" on the Friday evening will kick off the weekend. A Reunion Dinner will be held on the Saturday night with other Saturday activities of choice to be advised later. A "Farewell Breakfast" will be held on Sunday morning, at the club.
Click HERE for a flier.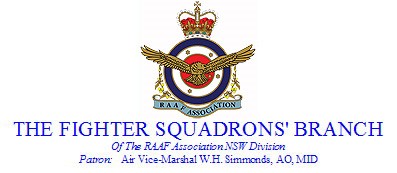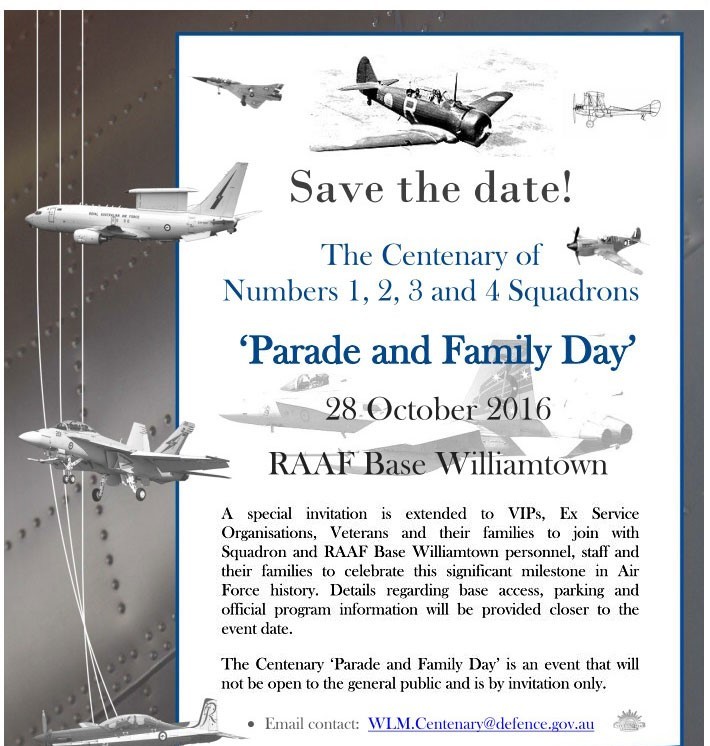 You only get one chance to notice a new haircut.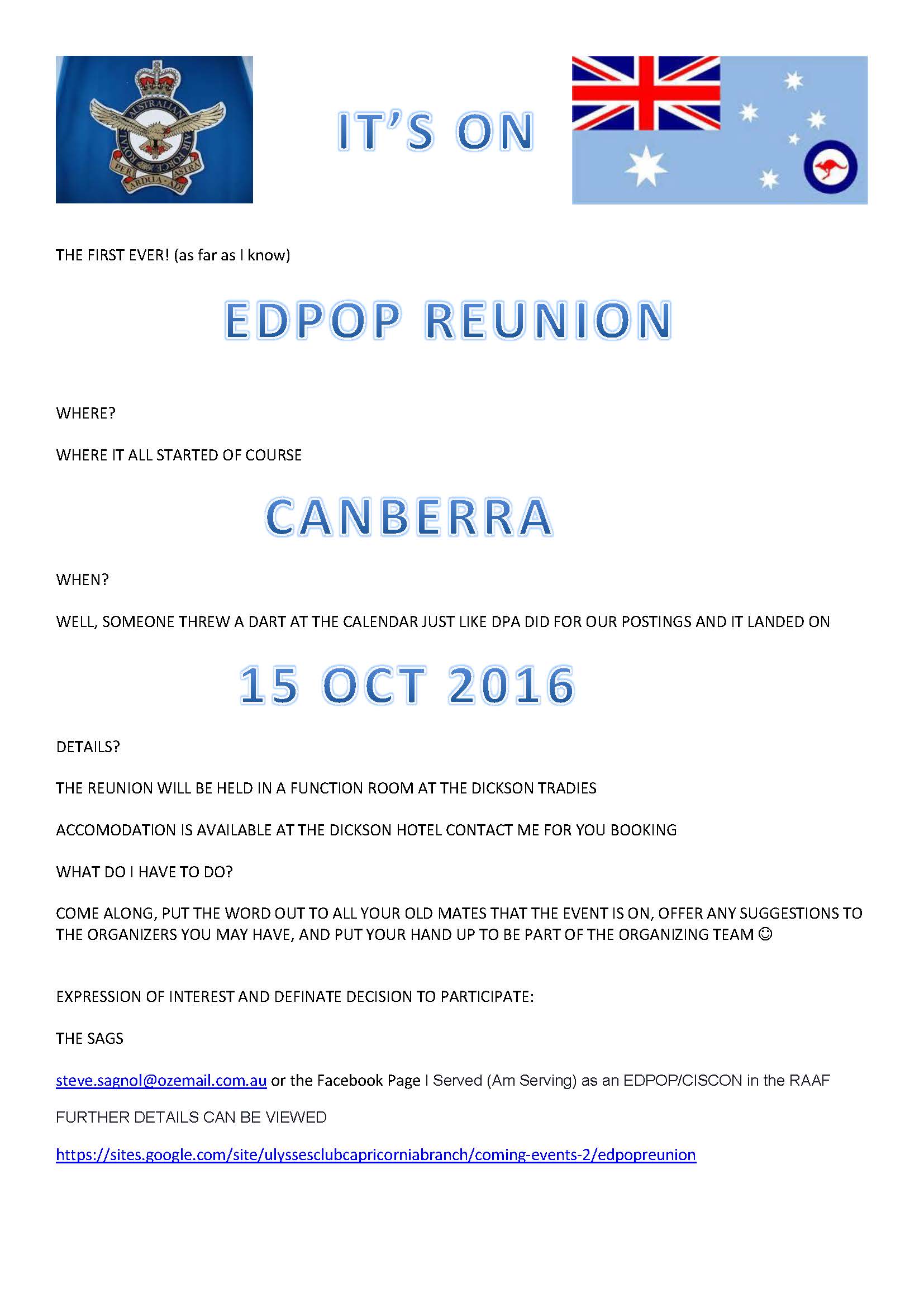 RAAF and Ex-RAAF members Reunion.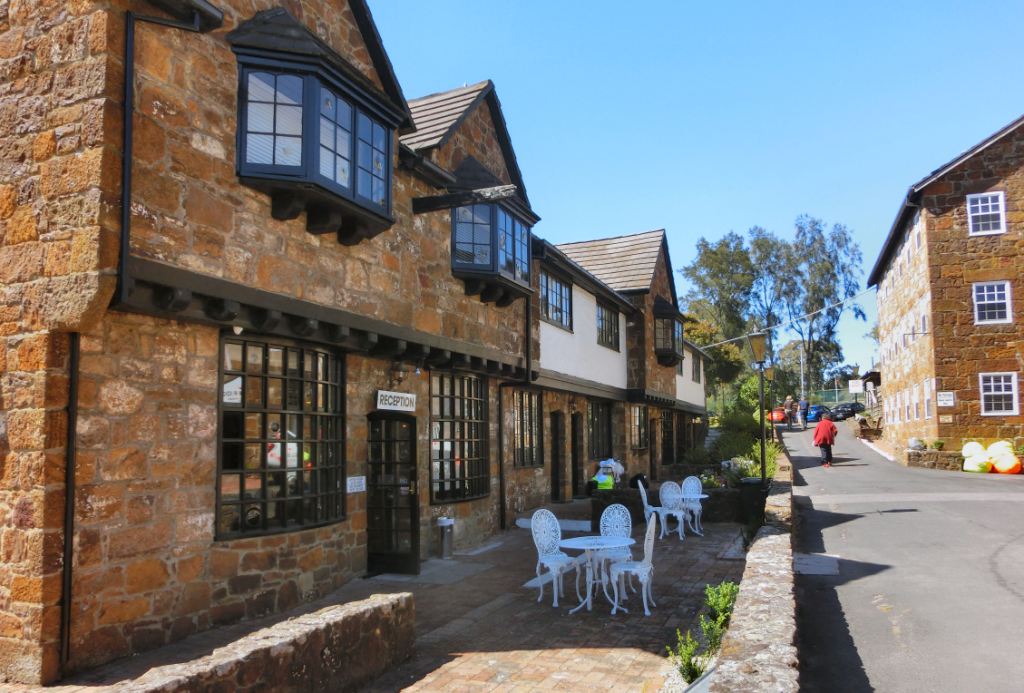 (living in Northern Tasmania):
A reunion for all serving and ex-RAAF blokes and blokettes currently living in Northern Tasmania, will be held in the Flanders Room of the Launceston RSL, Wellington St, Launceston, on Saturday the 9th July 2015.
Further information can be obtained from Ken McNeill (03) 6383 4677 or from Michael Shipp raafaLaun@bigpond.com.
There is some info on a web site HERE.
When you marry someone, remember you marry their entire family.
Vietnam to Australia 2016.
The Long Ride Home - 10,000 kilometre ride.

Australia Leg.
31st August 2016 Perth to Canberra for Remembrance Day (11th of November) – the intention is to present the Australian flag to the Prime Minister at Parliament House and also to Australian War Memorial and Russell Offices. Then ride to Sydney finishing on the 20th November 2016.
Purpose.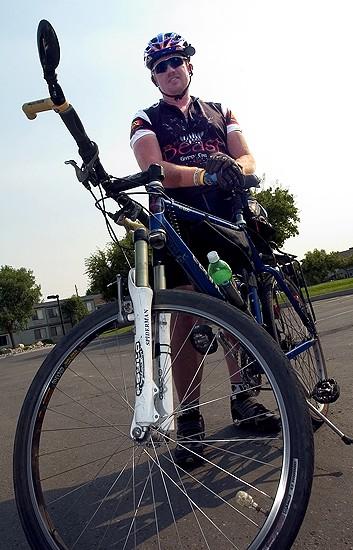 "To create awareness and secure funding for the support and care of our military veterans; for those who, through military service to their country, have suffered death, or physical and/or psychological trauma."
The Event.
'The Long Ride Home' bicycle ride is part of the 50 Years Anniversary of the commitment of the Australian Task Force to the Vietnam War.
'The Long Ride Home' bicycle ride starts at the Australian Embassy in Hanoi, Vietnam with the lone amputee rider SAS Laurie 'Truck' Sams SC collecting the Australian Flag and continuing the 10,000 kilometre Long Ride Home through Vietnam, Cambodia, Thailand, Malaysia, Singapore and Australia. The Australian leg starts at Perth's Campbell Barracks and then across the Nullarbor to Adelaide, Melbourne, Canberra and Sydney.
You can read more HERE and visit us on Facebook.
Under no circumstances should you ask a woman if she is pregnant.
Tadpoles.
11 Appy (Tadpoles) are proposing a reunion at the Opal Cove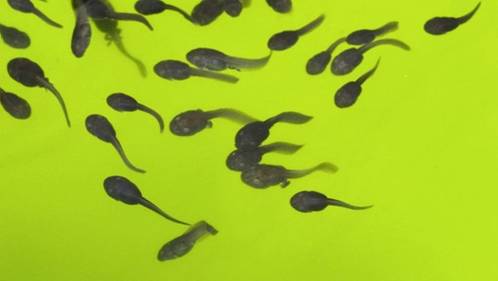 Resort in Coffs Harbour over the weekend of 17-19 Mar 2017.
Any one wishing to attend or requiring further information can contact Doug Waters via email: doug.waters@esc.net.au, ph 08 8256 1709 or mob 0412421345.
InterAsia.
Dan Nebauer, Director of InterAsia Tours, advises he is planning to escort a group tour to Vietnam in August. He says he has had to revise the prices slightly due to a change in the fare structure by Vietnam Airlines – the revised flyer is attached. (See HERE).
Any questions at all, please do call or email Dan as below.
InterAsia Tours
4/33 Heatherdale Road
Ringwood VIC 3134 Australia
T: 03 9873 7466 F: 03 9873 8470 M: 0413 611 541
E: dan@interasia.com.au W: www.interasia.com.au
ATAS Accreditation No A10633
How we're failing our Australian veterans left with PTSD and homelessness.
Paul Toohey
News Corp Australia Network.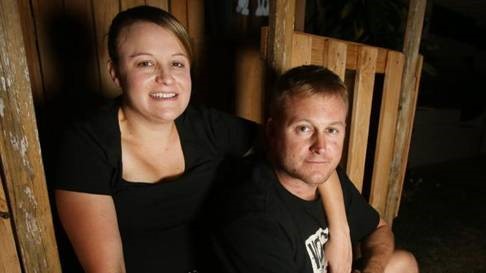 Forty-five years after the lessons of Vietnam, our young veterans are still struggling.
Former soldier Marty and his wife Ness from WA. He suffers from PTSD.
WHAT happened on Marty's third tour of Afghanistan is shrouded in operational secrecy and too painful for Marty, a former SAS operator, to discuss. The hurt that almost destroyed him stays close.
His wife, Ness, thought she'd lost him many times.
"There's three reasons I'm still alive," says Marty, 37, who wants to go by his first name. "The first is I had determination. The second reason is Ness. The third reason is this little dog here, who licked tears off my face when I was lying, crying on the floor." Australians are indoctrinated to a belief that those who serve will be embraced by Defence and the Department of Veterans Affairs long after they leave. Cradle-to-the-grave, they call it.
Across Australia, the faces of those who have known homelessness, PTSD and suicide attempts, tell a different story. The government's affairs when it comes to looking after young veterans remain badly out of order. Defence cannot shake a culture that sees those with mental injury sidelined and drummed out of service.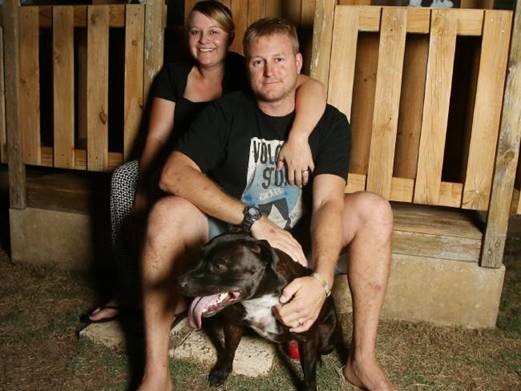 DVA, which processes veteran claims, is plagued by a system so archaic it has not yet arrived in the digital age. Files are sent snail mail, city to city, to sections within DVA for lengthy processing. They get lost or stalled on the desks, adding to the distress of young vets who may be homeless or contemplating suicide.
In March, a Senate committee inquiry found veterans were "being discharged into homelessness" from psychiatric wards. It considered this a "significant dereliction of duty" by DVA and the hospitals concerned. Such was the case with one young vet we encountered: he'd been in Adelaide's Ward 17 suffering acute PTSD. Upon discharge, several weeks ago, Rowhan Weatherell, 27, from Victoria, had nowhere to go. Had he not come to the attention of the Adelaide's Homes for Heroes, he says: "I'd be homeless."
Housing is not DVA's responsibility but the committee said that "does not discharge DVA of its obligation to support veterans and assist them to access one of the most basic human needs, stable housing." Nor did it accept DVA's excuses that digitising records would take time: "[It] must be made a priority and should be funded accordingly."
This was a thorough politically bipartisan caning. DVA is clearly struggling. So are many of the 70,000 Australians have deployed since East Timor in 1999. In this special investigation, journalist Paul Toohey and photographer Gary Ramage travel the country, talking to young veterans about the issues they should not be facing.
You can read more HERE.
A man was looking for a place to sit in a crowded university library. He asked a girl: "Do you mind if I sit beside you?" The girl replied, in a loud voice "NO, I DON'T WANT TO SPEND THE NIGHT WITH YOU!" All the people in the library started staring at the man, who was deeply embarrassed and moved to another table. After a couple of minutes, the girl walked quietly to the man's table and said with a laugh: "I study psychology, and I know what a man is thinking; I bet you felt embarrassed, right?" The man responded in a loud voice: "$500 FOR ONE NIGHT? ..... I`M NOT PAYING THAT MUCH!" All the people in the library looked at the girl in shock. The man whispered to her: "I study law, and I know how to screw people".
Tour of France.
Phil Brookes writes, he says, could you insert our flyer for our 2018 Anzac tour in your newsletter, I've also attached an article on our 2015 France trip. By the way, I'm still enjoying reading your newsletters and as an old Bones Day participant, it's always good to catch up on what our RAAF cousins have been up to.
Our group tours comprise mostly Vietnam veterans and I've been organising and leading quality tours since 2009 to Vietnam, China, Cambodia and France. For the 2018 France tour, our agent has donated international airfares for two year 12 students from the Murray Bridge High School (South Australia) as part of an Anzac Scholarship program and the Murray Bridge RSL is donating $2,000 toward the trip together with corporate sponsorship.
It will be an exciting tour for the students.
You can see the flyer HERE and the story on the 2015 France trip HERE.
Back Go to page: 1 2 3 4 5 6 7 8 9 10 11 12 13 14 15 16 17 18 19 Back to Start