Privacy Policy | Editorial Policy | Profit Policy | Join the Association | List of Members | Contact us | Index | Links
Back Go to page: 1 2 3 4 5 6 7 8 9 10 11 12 13 14 15 16 17 18 19 20 Forward
Page 3 Girl.
Our lovely Page 3 girl this edition is Sheena Millar.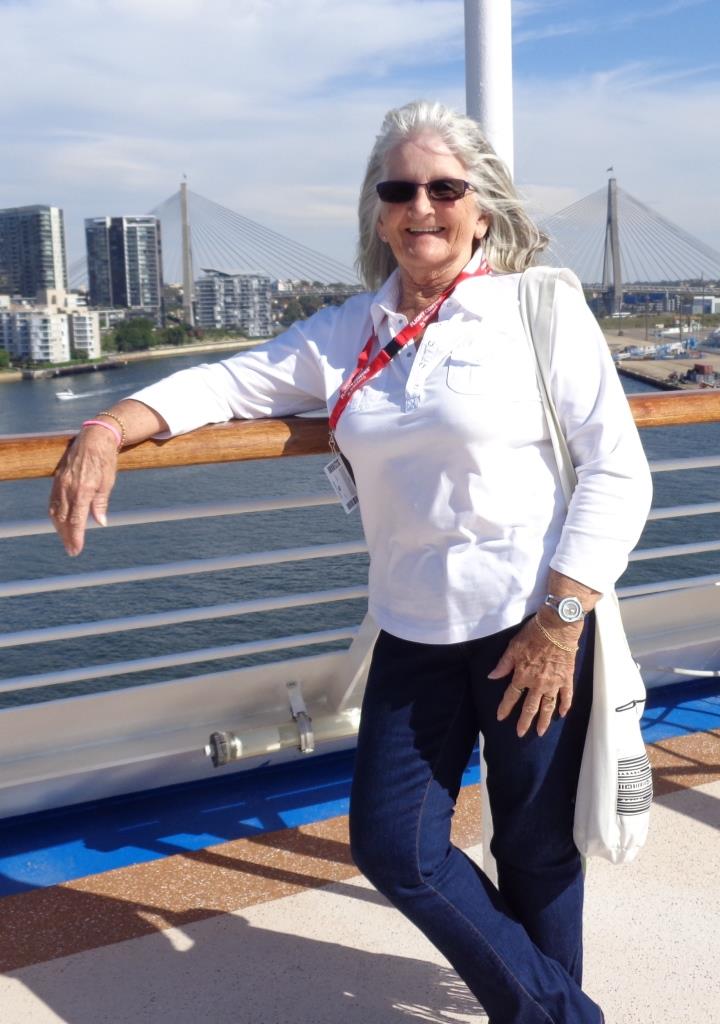 Sheena says: "I was born and raised on a dairy farm in Victoria. One of seven kids we were never short of company, it was a great life until one got older and then realised there was more to farm life than fun and games. A couple of my siblings went on to make their lives on farms but it was not for me.
An Aunt and Uncle of ours lived in Tasmania so I took advantage of their invitation to go visit with them and stayed. We had heaps of fun together. I had obtained employment, first at a frozen food factory then as waitress at one of the local pubs, that was where I met my lifetime partner who a lot of you would know as Deefa. Way back then he was known as Daryl, we spent a couple of years between his folks' place and my Aunts. They were pretty laid back times until Daryl won the lottery, (names in the barrel) and as he was doing an apprenticeship he was able to finish that before going to the Army. In the meantime he decided to apply to join the Airforce and was accepted. So then we decided that perhaps we should maybe get married which we did in Victoria in my home town. That was seen as a big event as the boys wore their RAAF uniforms which was out of the norm for a small town.
Daryl went off back to SA to finish his training then when he moved on to Wagga where I joined him and so our partnership began. We had our first child, a son, in Wagga in the middle of the night in the middle of winter. We spent some time there then off to Richmond for a short time then back to Wagga where Daryl finished his framie training and was posted to Newcastle, hardly time to get to know the area and he was posted to Butterworth with 3 Squadron. We spent three years living in Penang. While there we had our second child, a daughter.
Because of the help that we had in the house, it gave me a lot of free time so played a bit of sport and lots of silly games. You would have to say we had it pretty good, then back to the real world, the years passed by, the children started school, Deefa has changed to a flying job and we get another trip back to Butterworth, the kids are happy with this as they will get to enjoy the different cultures after hearing about it and seeing all the pics. We finished our Airforce life at Richmond after 21 fabulous years, the kids had the best of both worlds and have gone on to family lives of their own giving us six wonderful grandchildren who have all grown into lovely adults.
When Deefa said he was ready to retire from the force I was disappointed, anyway it really was his choice. Our son had chosen his career in the Airforce and was settled and our daughter was doing an apprenticeship in hairdressing, so off we went and settled in Qld. Deefa started in real estate, then we started a new business with his boss and wife. It was hard yakka, we worked our butts off but had lot of fun also, after a couple of years doing that our partner got crook and had to retire so we sold the business but stayed on with the new owners part time, bought a truck and went to work with Boral concrete, then one truck turned into two, the second one we put a tipper on the back and got a driver, I became house wife again, Boral took us to Brisbane for a couple of years and in the year 2000 we retired to try our hand at caravanning, so sold everything up as well as the house and bought a unit, then went on to a converted bus, back to a caravan, then we found out about Cruising and apart from the odd camping holiday the cruise is the life for me.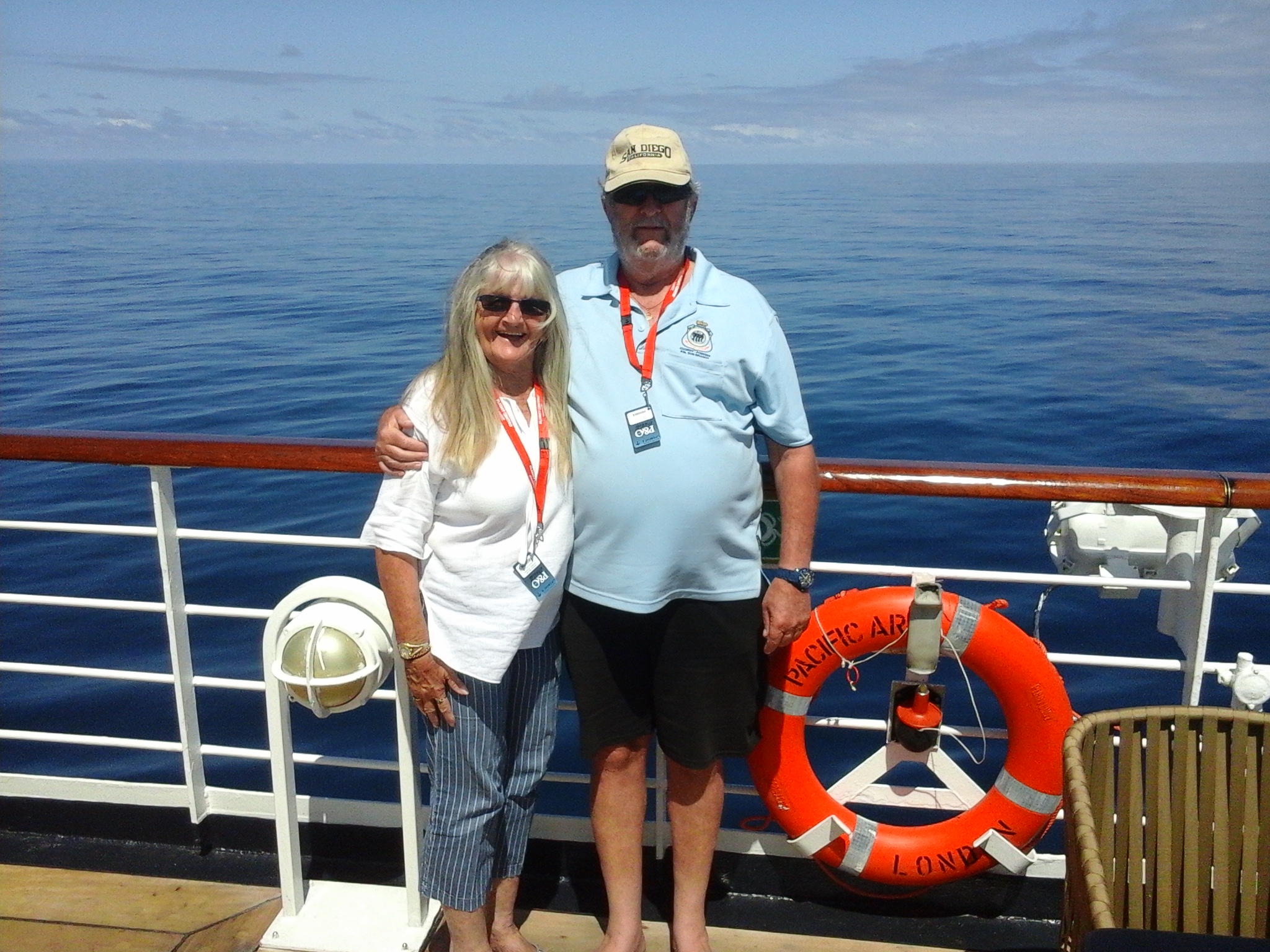 Sheena and Daryl "Deefa" Millar.
We have made so many fabulous friends over the years both in service life and civilian, I wouldn't change a thing.
Our lives today, we live in a little town, Pomona Qld and have a full life with Family and local friends with RAAFies often dropping in. Lawn Bowls, reunions and cruising fill in the rest of our time. Life is good."
Getting Caught is the Mother of Invention.
Correction.
We had the pick below in Vol 46, Page 3 back in July 2014. The pic was titled: "Fred Holtman and Radschool Brats, Laverton" John Lane got in touch and advised us it is actually RTU Edinburgh Course 1051 on graduation day and it was taken around June 1970. John says he's 100% certain of that, as he's the bloke 2nd from the front on the right side.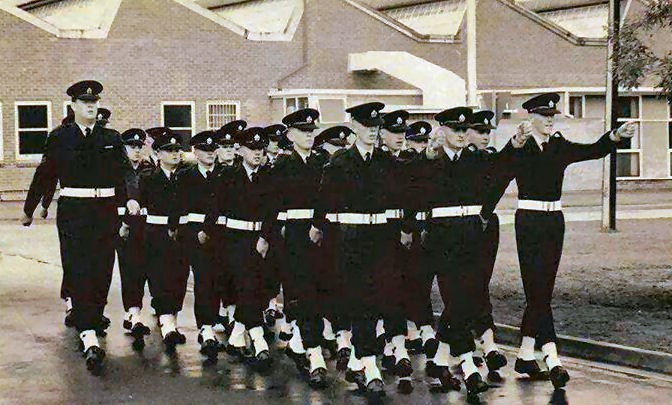 Thanks John – we've amended the earlier article.
Correction No 2.
In Vol 42 on page 3, we had the following pic which Louise Connell saw, she said: "You posted a picture that you couldn't identify. It was a black and white group photo that was on the page about Chrissy Martin (as I knew her back when we worked together at 3 RAAF in Richmond.) So anyway, the picture is of a class of Medical Assistant trainees at 6 RAAF at Laverton. It was taken in 1988 when they went out on exercise to learn orienteering and bush first aid. I can't help with the names of the people. I remember them as my instructors and my colleagues, I just can't remember their names.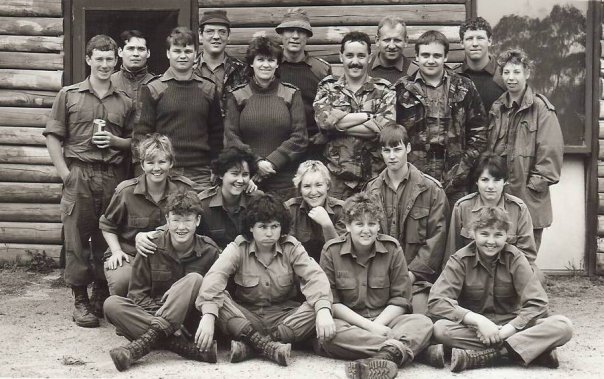 Yay for the internet! - It was fun to cruise down memory lane and recall my days at Laverton and Richmond. Thanks :-)
I'm glad I found your site. I'm now living in the US (Seattle) and it's great to look back on my RAAF days. Thanks for the very happy memories!
When a man steals your wife, there is no better revenge than to let him keep her.
21 RTC (1962)
Back Row L-R: Darryl Littleton, Phil Vinnecombe, Tony Bamberry, Bill Canniffe, Tom Wells, Mick Tatton, Bill Thorburn, Bill Scheske, Jerry Reedy, Wally King.
Front Row L-R: Jon Muller, Phil Mole, Peter Suna, Jack Khan, Nev Smith, Col Boulter, Jack Hancock, Mick Henry, Bruce Hurst, Ken Lucre.
WRAAF Christmas Party, Richmond. 1962.
We're short a few names here, if anyone can help, please do!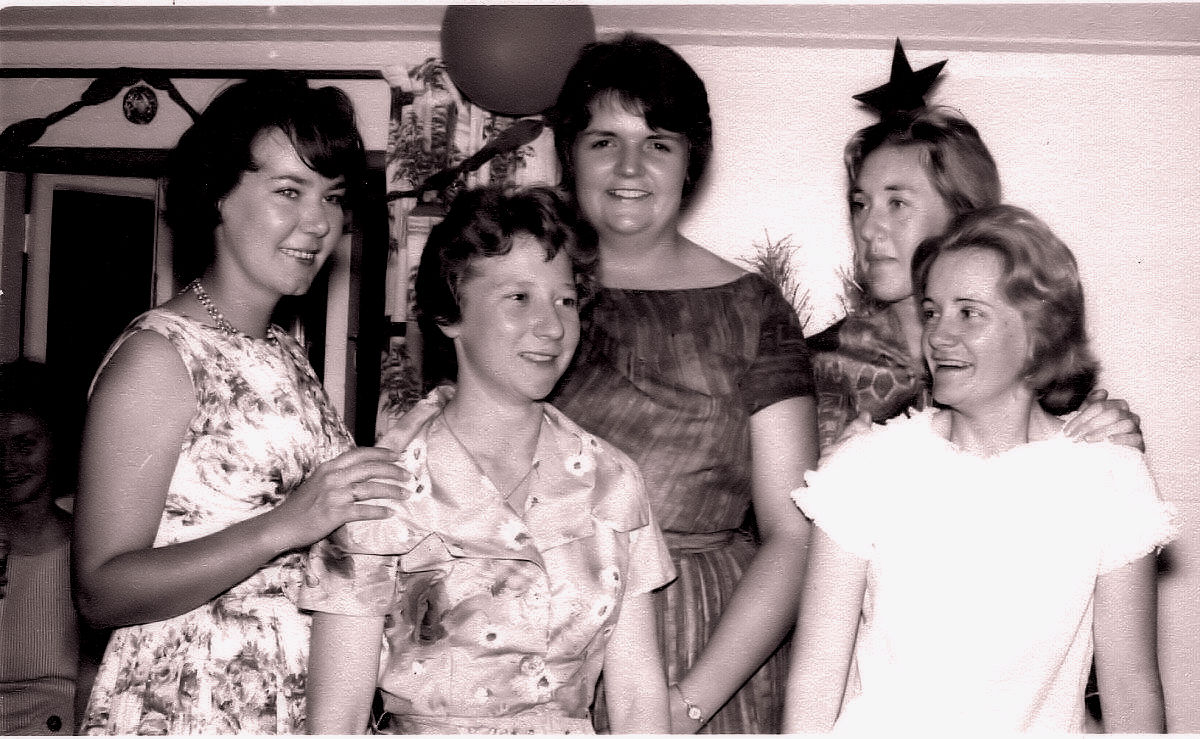 L-R: Don't know, Lesley Nicholson, Joan Arbon, don't know, Jan Finn.
At an Air Show at Richmond, 1963.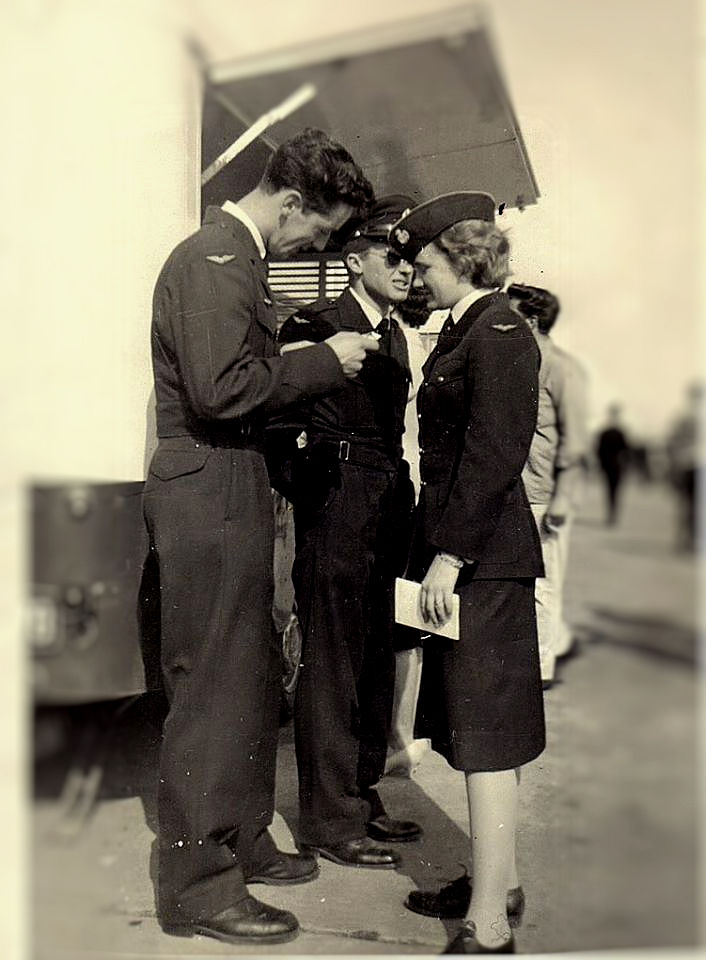 L-R: Michael Finn, Robbie Gee, (the future) Jan Finn.
Base Squadron Darwin – 1983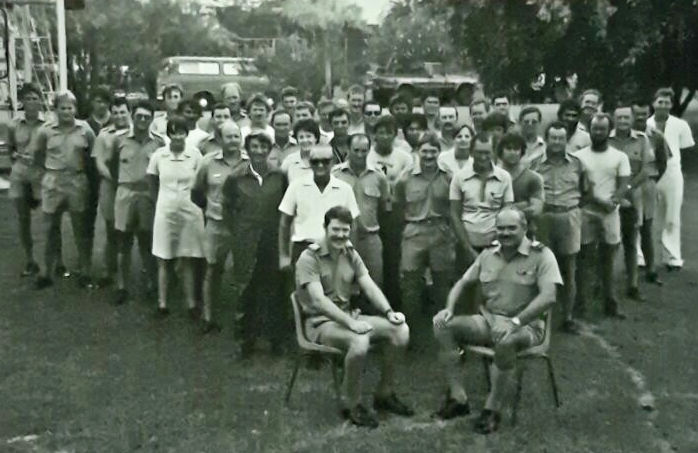 Out the front : Flying Officer Wayne Rigoli, Squadron Leader John Leane.
Debbie Lowthorpe, on the board

at Glenbrook, 1988.
The old Switchie room, at

Glenbrook, way back!!
WRAAF Rec Room, Richmond. 1970.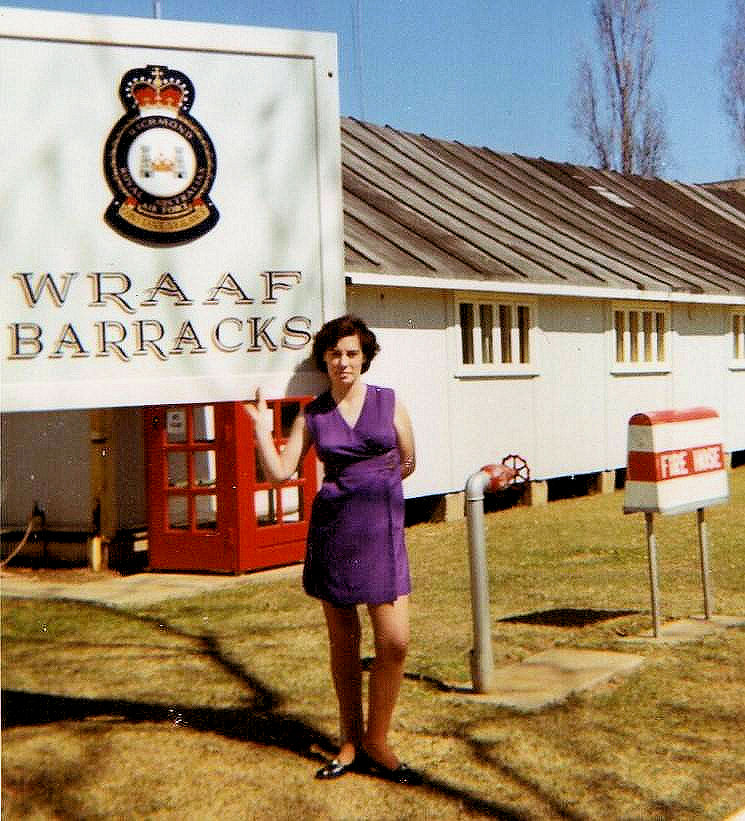 Lucille Thomas then,

(above and left - Richmond 1970)

and now!
Lucille grew up in Traralgon, Victoria and left school at age 15 to work in a local department store. After seeing an add in The Herald she applied to join the WRAAF and was part of the largest recruit course (182/1969) since the War. Her course was stationed in Edinburgh, SA. After Rookies she was posted to 2AD, Richmond, where she worked in Forward Supply.
She says: "Quite often a group of us would go to the Tropicana Hotel, in Windsor to dance the night away. One of my memories is ordering Chinese in Windsor and then a cab to pick it up and bring it out to us at the Base.
After I was married I lived in Melbourne and worked for the Dept of Aviation for a couple of years. I left work for a few years to raise my two girls and when it came time to return to the workforce I joined the Dept of Defence working at Victoria Barracks, for Defence Signals Directorate. Two years later I transferred to Williamstown Naval Dockyard where I worked in the Accounts Department.
Developing a love for Family History I studied to gain a Certificate in Genealogy and have spent many years researching for myself and many of my friends. To date I have written two family history books (my father's family dating back to the 1530,s and my husbands Mother's dating back to 1520's). I am currently writing yet another history, this time my husband's Father's family."
Williamtown, 1968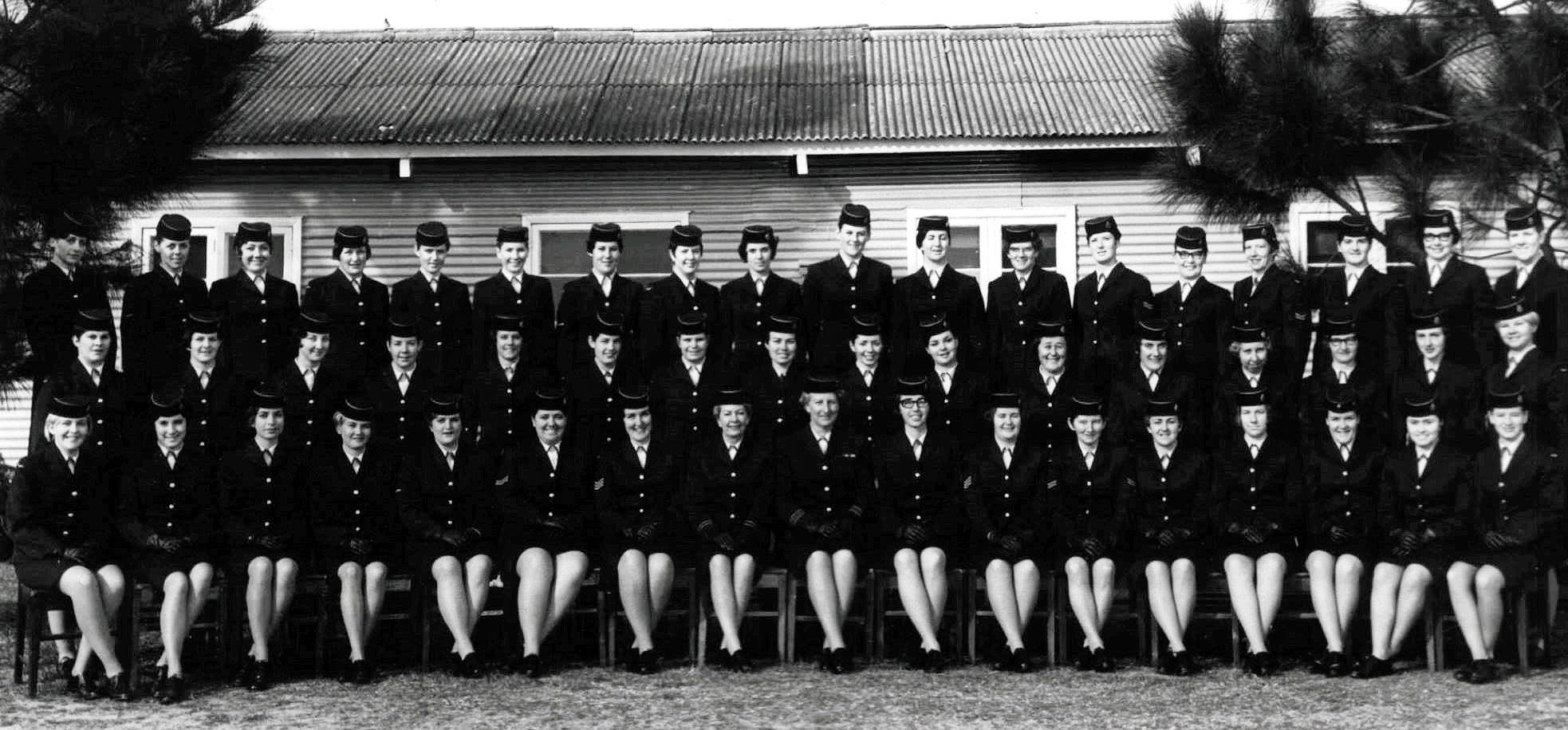 481 Mntce, Williamtown, 1984.
Group Captain John Connell out the front.
Bob Lewis sent us this.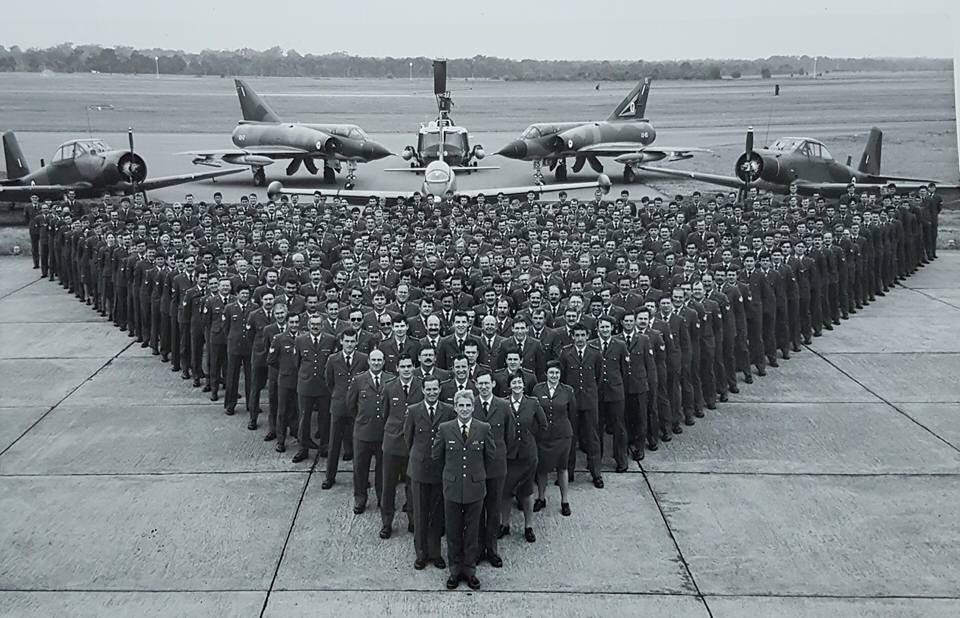 1631 RTU Course. (Aug81 – Oct 81).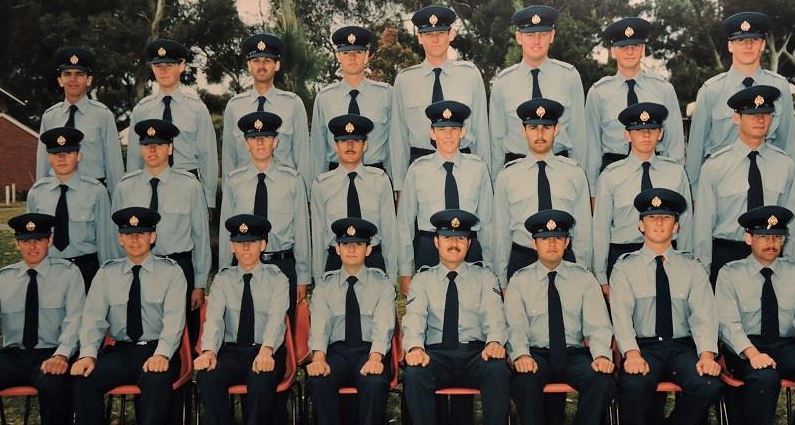 Back Row L-R: Nick Mescher, Peter Belton, Dave Jeffery, Phil Donovan (Course Orderly), Kevin Lamb, Ron Mackay, Tony Lazaro, John Ansell.
Centre Row L-R: Chris Davey, Phil Moir, Mark Davis, Robert Vandercroft, Mark Mason, Ian Wade, Darren Sharp, Peter Eldridge.
Front Row L-R: Murrray Quant, Steve Lee, L Beresford, Mimmo Zagarelos, Cpl Paul Pettit (Course Instructor), Shaun McNamara, Andrew Blaylock, Greg Howard.
1639 RTU Course (Sept 1981 - Dec 1981).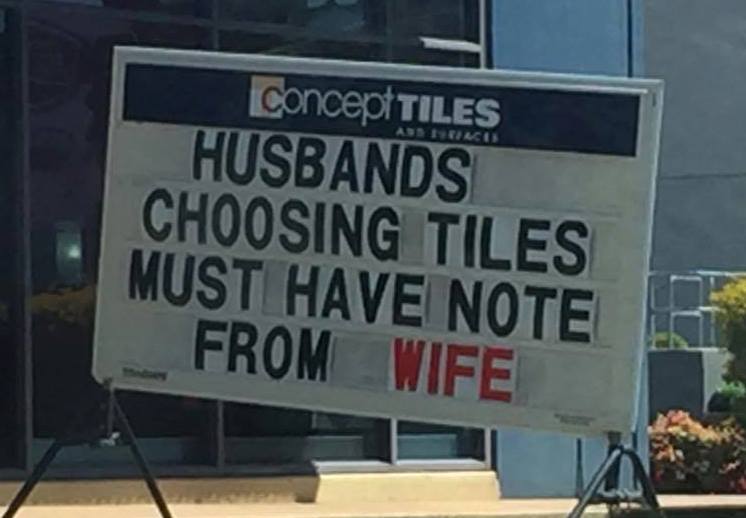 Taken a while back!!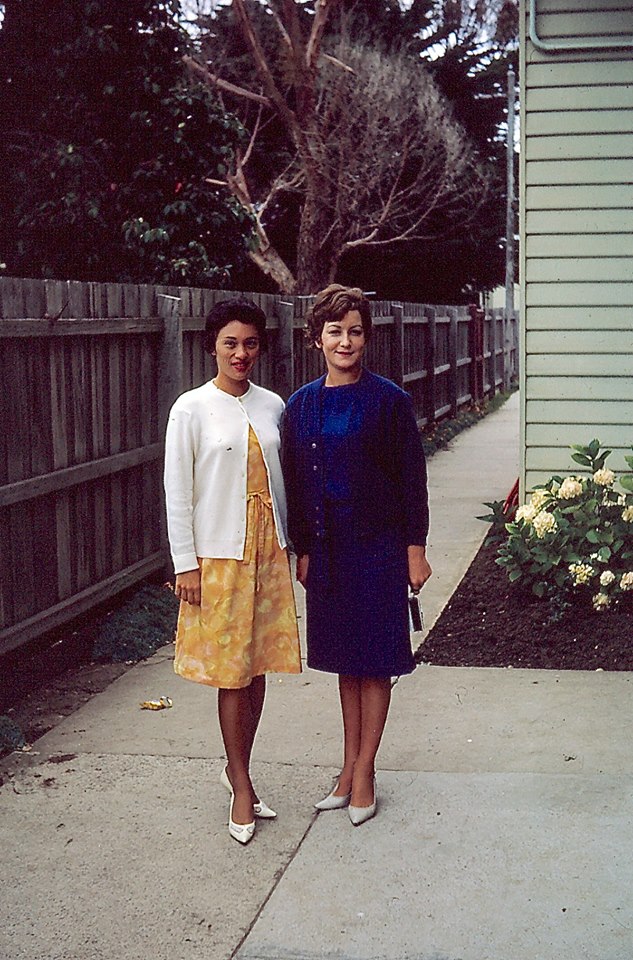 Berys McEvoy and Patricia Watts.
This photo was taken in the same place as that previous,
though we don't have any info on when and where.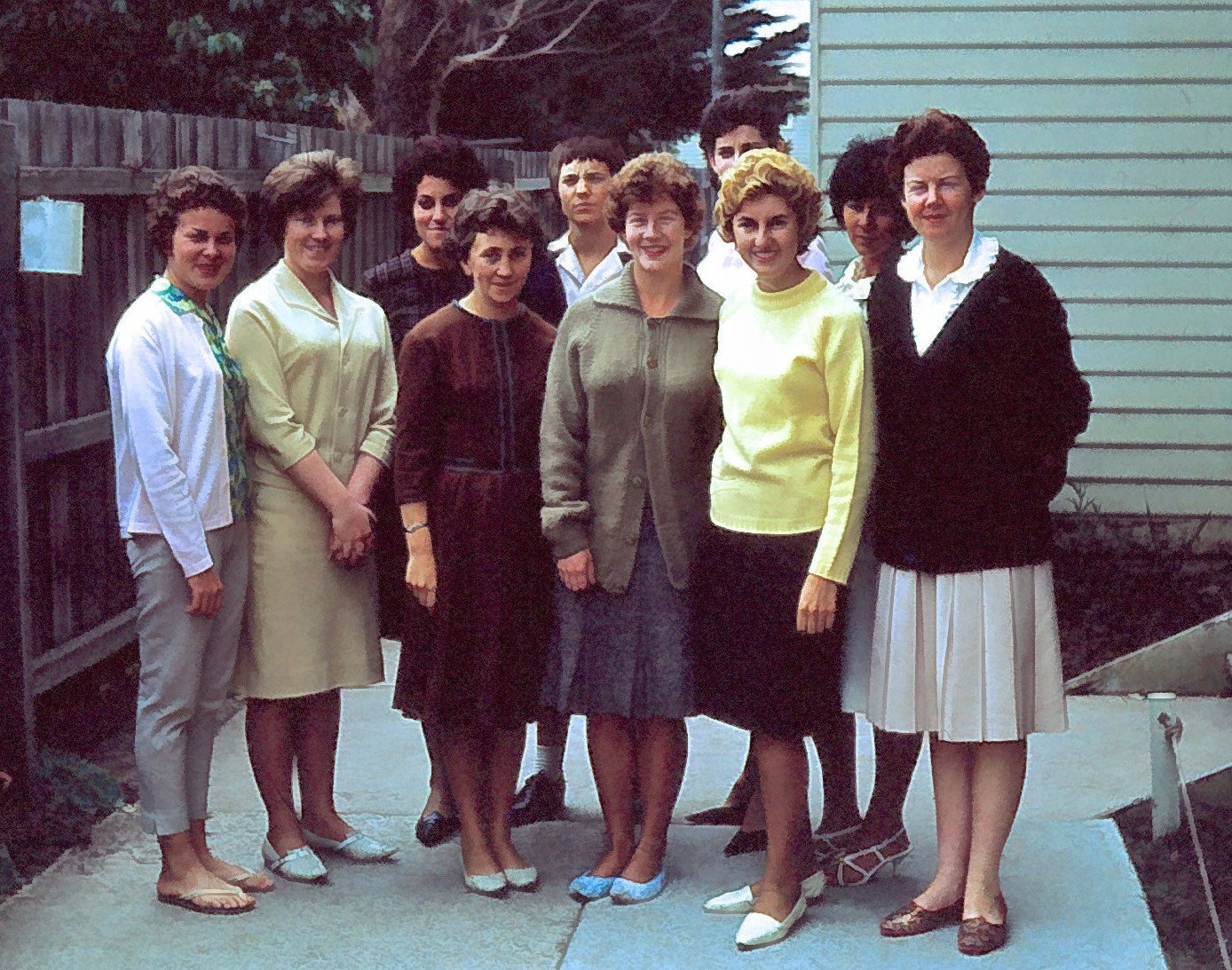 We don't have any names either, if you can help, please do.
More people would live to a ripe old age if they weren't so busy providing for it.
Then and now!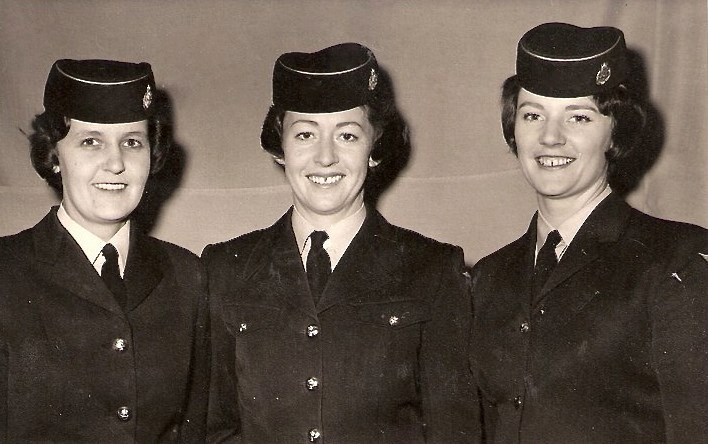 L-R: Berys McEvoy, Heather Brooks, Patricia Symons.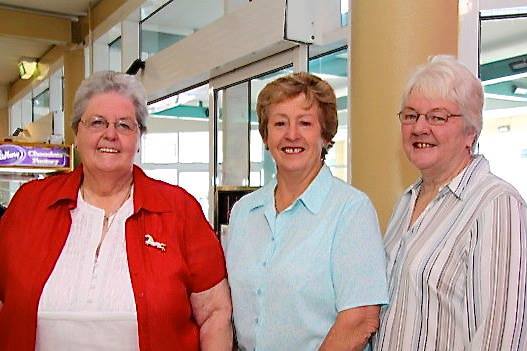 By the time we've made it - we've had it!
Back Go to page: 1 2 3 4 5 6 7 8 9 10 11 12 13 14 15 16 17 18 19 20 Forward