I Wouldn't Have Missed It For The World.
Have you ever tried to explain to someone what it was really like in the RAAF, especially in those early days of your career? I had the experience recently. A nephew of mine, hoping to join up, wanted to know what to expect.
As an aside, how things have changed. Back in the day, you could get in as long as yo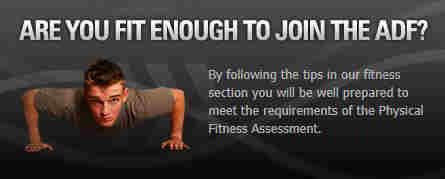 u had only one head and you weren't a serial killer. At least, not a convicted one. Nowadays, you have to have an IQ higher than the peak on the cap of that legendary DI who used to take his specially made bed on postings; and whose name I can't remember – yet another worrying sign of early senility. Actually, not so early now I think about it. And you have to be fit to be accepted. Who saw that coming?
Anyhow, back to explaining the RAAF.
"First," I said, "you have to do an aptitude test."
"What's that?"
"Well, they ask you a bunch of questions and from that they figure out what you're good at."
"I already know what I'm good at."
"Yes, but the military doesn't need….." He cut in abruptly. "Okay, so what sort of questions?"
"Well, I still remember the first one in my test. It said, 'You're walking along the road and you see a house on fire. What do you do:
A. Watch, while keeping a safe distance;
B. Call the Fire Brigade;
C. Call the police;
D. Call your father."
The nephew looked at me with a weird expression. "So what's the answer?"
"Wow, you're going to be great," I told him. "Once you get accepted, you go to Rookies."
"What's that?
"It's where you learn how to be an airman. People yell at you, you march up and down and then more people yell at you. You get to polish lots of stuff, and when you're finished doing that, the same people yell at you some more."
"Why?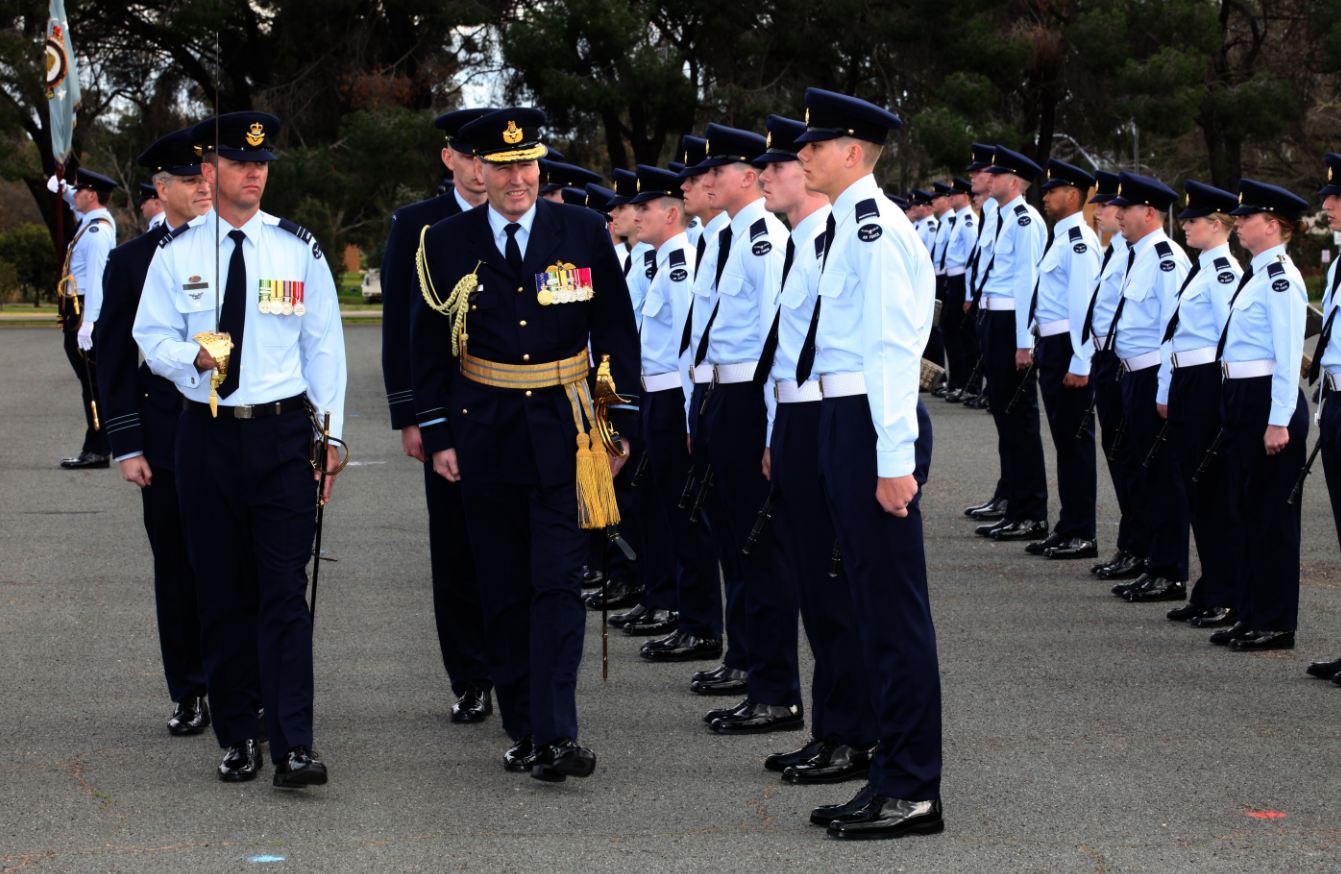 "I don't know, they just do. But you get to carry a rifle."
"Why?"
"Well that's a bit hard to explain. It's hardly ever loaded so it's more or less useless most of the time. But back in my day, it was handy to fix your bayonet to."
"What's a bayonet?"
"It's a… it's a knifey thingy you stick on the end of your rifle."
"But why would I have to know that kind of stuff? I want to be a technician."
"Look," I told him, "You can either become an airman or you can be logical. But you can't do both."
I got this strange sense that his enthusiasm wasn't, well, as fired up as I'd expected, but I ploughed on, determined that he be fully informed.
"Once you finish being a Rookie, you have a graduation parade."
"To celebrate?"
"Sort of."
"So what happens?"
"You march for a bit. Then you stand really, really still for a long time. An officer makes a speech, which you can't hear because they always put RAAF bases in windy spots and anyway he's standing on a box too far away to be heard. And then, when his lips stop moving, somebody yells at you and you march some more."
By this time, the nephew was looking pensive.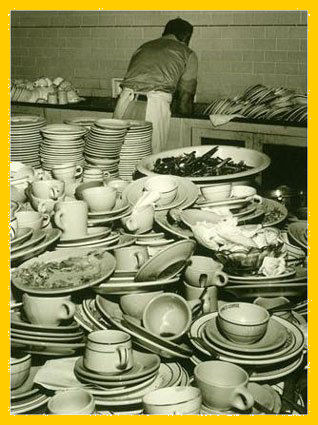 After graduation, you go to wherever your training course is held and then…"
"Yeah?"
"And then, you become a Poolie."
"Well," said the nephew. "That doesn't sound so bad.
"Don't get ahead of the story, son. It's not what you think and it's definitely not like it sounds. It's where you turn up for work each morning and someone draws straws to see who spends the day doing which crappy job somewhere on the base."
"Like what?"
"You might scrub pots and pans, or wash floors." I momentarily went all misty eyed as a memory came back. "Or you might get lucky like I did a couple of times and be the runner for the typing pool. There was this brunette…"I gave myself a good shake. "Anyway, I don't think they have typing pools anymore. They suffered the same fate as bayonets."
For some reason, the nephew was clearly beginning to have a few doubts. "Sounds like crap to me," he said.
"Oh no, it gets better. Once you've done your trade training, you get sent to a unit. And then you do really fun stuff."
"Really?"
"Oh, yeah. In my case, refuelling aircraft."
"What's that like?"
"Ever refuelled a car?"
'Yeah," he replied, a bit cautiously I thought.
"Well," I said. "There you go.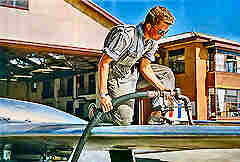 "And how much training did you have by that time?"
I added it up. "About two and a half years."
"To refuel aircraft?"
I was a bit taken aback. "Well, not only. You do other stuff. My favourite job was towing aircraft and reversing them into the hangar.
He didn't look impressed.
"It was fun," I said, trying to sound convincing. "Imagine backing a trailer into a parking space, only the trailer's got another trailer hanging on the back of it."
The nephew's eyes widened "That's impossible."
"Yeah, well, I didn't say it was easy." "And," I continued, "Once the aircraft are off on a mission, you get to sit in the hut and play Hunt The … Oh, never mind."
"Hunt the what?" he asked. Clearly this had caught his interest.
"It's a card game. And I forget how you play it." I mumbled. Which is surprising, now I think about it, because out of twenty years in the service, I reckon I spent about a year of it altogether, playing… Hunt The… well, you all know what I'm talking about.
"But you do get to wear your uniform into town to score with the babes," he said. His voice was beginning to waver.
"God," I said, "you never wear your uniform into town."
"Why not?"
"Well, you don't want to look like a complete idiot, do you? And, anyway, all that would happen is someone would ask you what time the next train to Brighton leaves."
There was an uncomfortable silence for a while.
"So," I said, "When are you putting your app in?"
He looked down, and kicked at a loose nail in floor. "I dunno. I'm ah… I'm just thinking about it."
I can't understand why he wasn't excited. I had a great time.
Afterwards, the conversation got me thinking. I could be good at this. I wonder if the RAAF have got a vacancy for a soon to be geriatric recruiter.