Radschool Association Magazine - Vol 40
Page 20
Privacy Policy | Editorial Policy | Profit Policy | Join the Association | List of Members | Contact us | Index | Links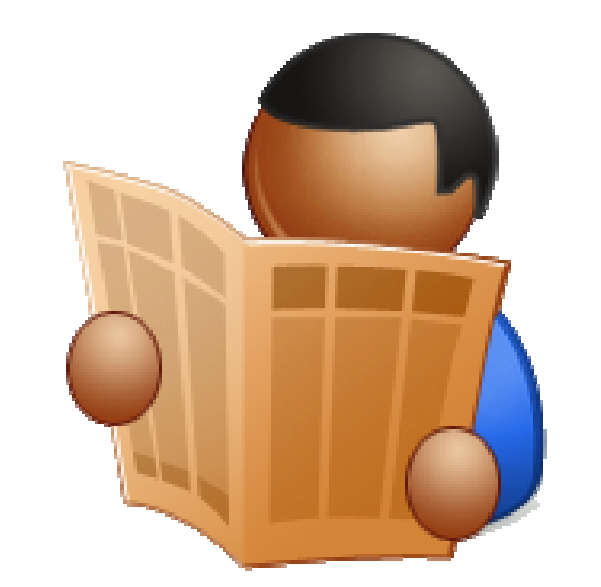 News and Reunions!
Back Go to page: 1 2 3 4 5 6 7 8 9 10 11 12 13 14 15 16 17 18 19 Back to start
Avalon Air Show.
Avalon is gearing up for another monstrous Air Show (Feb next year) and if you haven't been to one, you should have it on the top of your bucket list – it is something not to be missed.

The Australian International Airshow and Aerospace and Defence Exposition (to give its full name) is an event unlike any other in the Australasian region. It is the result of many years of passion and enthusiasm by a dedicated group of aviation enthusiasts.
It has grown from a country airshow at Schofields in outer Western Sydney in 1976, to what is now a biennial event with an enviable reputation on the world airshow calendar. It comprises two separate, but concurrent major international events which are staged at Avalon Airport near Geelong in Victoria.
The Australian International Airshow, is a three day, action packed public event, with public flying displays and an amazing array of static aircraft to view up close.
The Australian International Aerospace and Defence Exposition is a major trade event for Australia's aviation, aerospace and defence industries, with some 600 participating exhibitor companies showcasing their products, services and technologies to a national and international audience.
Together these events are one of the most exciting attractions on the Australian tourism events calendar. Airshow 2013 will be the eleventh in the series of events staged at Avalon Airport.
General Admission Tickets will be on sale soon, details are as follows:
| | | |
| --- | --- | --- |
| * | Adult (15 years and over) | $60 |
| * | Child (5-14 years) | $30 |
| * | Concession (Pensioner, HCC, Student Card Only) | $50 |
| * | Family (2 adults & 4 children) | $120 |
| * | Children under 5 | Free |
On the public days (1-3 March) a car parking fee of $10 per car per day applies and is payable at the gate upon entry. A group discount of 10% is available for advance bookings of 10 or more of the same ticket type for any one day.
Tickets will be available through Ticketmaster shortly. If you would like to register your interest in purchasing General Admission tickets for AIRSHOW 2013 or would like to be notified once tickets are available, please email your details to airshow@amda.com.au
If you would rather see the show a little more comfortably, you can always buy a Gold Pass, see details HERE.

BUT!!!! There is another way to see the Air Show and that is as a Volunteer. If you have an interest in aircraft, and if you can spare a few days, then, not only will you get to see the exciting show for free, you will also meet new people, all with similar interests to yourself and also have a lot of fun along the way.
As a Volunteer you will receive the following benefits.
Airshow Family Pass.

Free access to Airshow campsite (if required).

Free car parking in designated personnel car park.

Meals provided as per roster.

Uniform Provided.

Post Event Recognition, and best of all,

Post Event Party.

Garry Jarvis, who is an ex RAAF apprentice (Arab), manages the Aircraft Ground Operations area (tarmac) at the Airshow and he is always on the lookout for ex RAAF Techo's with tarmac awareness who would like the occasional fix of being around aircraft. Garry says there are many ex RAAF "grey nomads" who use the Airshow as part of their holidays and treat it as a re-union. All comment on the memories of the smell of burnt AVTUR, the scream of jets and the rumbling of radials that come flooding back.
At the 2011 Airshow the "Tarmacers" handled over 1,400 aircraft movements from 600 different visiting aircraft.
There are plenty of different jobs going. No matter what your background – there's sure to be a great job just for you. If you would like to know more about volunteering, click HERE. That will take you to the registration page which has a description of each job.
What's the difference between a man and a bottle of whisky?
Whisky improves with age.
Not funny girls!! - tb
A2-110 Arrives.
A2-110 has arrived at the National Vietnam Veterans Museum (NVVM), Phillip Island, Victoria. Work will soon commence on transforming this aircraft from its current ARMY Livery back to 9 Squadron Vietnam Livery. For this to occur, the NVVM is seeking former 9 Squadron personnel to assist with the task.
If you are able to assist please forward an email to David Streatfeild, the Restoration Manager. (streatfeilds@bigpond.com) advising your availability. Unfortunately, at this time, David is not able to advise when the restoration will actually commence as it is dependent on other activities being finalised.

The NVVM is interested in obtaining colour photographs of 110 in its Vietnam Livery so if you can help please email them to David.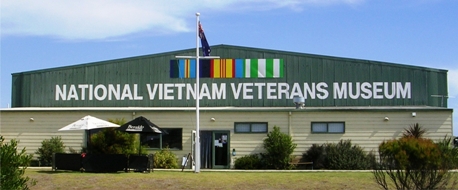 A2-110, which is an H model, had been at Oakey prior to being transported to Phillip Island. It was delivered to 9 Sqn in Vietnam in December 1969 where it operated as a Bushranger. In 1970 it was involved in an unusual incident when it was discovered that a 1.6 metre long snake had taken up residence, requiring considerable dismantling of the aircraft before the snake could be removed.
It was transferred to the Army and on retirement was stored at the Army Aviation centre at Oakey. In June 2012, it was loaded onto one of the Army's Leopard Tank Floats and transported to the Museum.
AWM.
If you, or a family member, were involved in a conflict in which Australia was involved, there's a good chance that the Australian War Memorial has a record of that achievement. They have a very good search facility that you can access. You will find it HERE.
REOA.
Noel Hadfield advises that the REOA is arranging a visit to the Vietnam Veterans' Museum at Phillip Island for Wednesday 19 September 2012. Transportation will be by bus and lunch on the island will be included.
This "early warning" is issued for diary purposes. Further details such as pick-up locations/times will be sent out as we get nearer the event.
Advocate/Pensions/Welfare Officer.
If you live in the Coffs Harbour (NSW) area, and you need some assistance in the Welfare, Pensions, Advocacy, War Widows, SRCA and MRCA areas, Trevor Williams, who went through Radschool in 1968/69, could possibly help. Trevor is a trained Advocate and works out of the Coffs Ex-Services Club on Wednesday afternoons. If you would like an appointment with Trevor, just contact the Coffs RSL Sub-Branch on 02 6652 3888.
After marriage, husband and wife become like two sides of a coin;
even though they can't face each other, they stay together.
Ex-WRAAF reunion.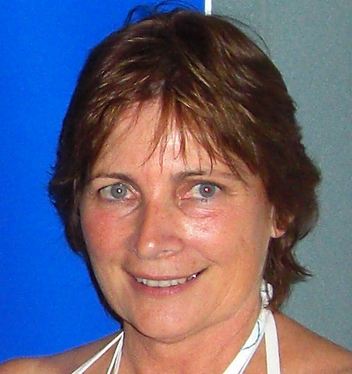 Rosalyn Curran would like all ex-WRAAF's to make an entry in their diaries to remind them that the next WRAAF reunion will be held in Perth WA (not the real Perth in Tassy) on the 11, 12 and 13 October next year (2013). It's still a way off but the organisers would like to get some idea of how many girls are interested in attending. If you are thinking about it (in a positive way) please email your details, ie name, address, email, phone, maiden name, recruit course number (if you can remember it) to wraaf2013@hotmail.com This of course is not binding, it just gives the organisers some idea on what to plan.
The reunion will be held at the Rydges Hotel in Perth.
A Gathering of Eagles.
The Royal Australian Air Force Association, Tasmania Division, extends to all Royal Australian Air Force members, past and present and their guests, an invitation to attend "A Gathering of Eagles" to be held in Hobart on Saturday 15th and Sunday 16th of September 2012 to commemorate the deeds and sacrifices of the Royal Australian Air Force, the Royal Air Force and Allied Air Forces in all conflicts past and present.
Activities planned are:
REMEMBRANCE SERVICE.
Saturday 15th September at St David's Cathedral at 1500 hrs.
DINING IN NIGHT.
Saturday 15th September at Tattersall's Park, Elwick Function Centre. 1900 hrs to 1930 hrs. Cost $90.00 each all inclusive. Dress: Mess Kit, Dinner Suit or Lounge Suit with medals.
Guest Speaker: Air Chief Marshal Angus Houston AC, AFC, RAAF (Rtd).
Also attending: Chief of Air Force Air Marshal Geoff Brown AO.
CENOTAPH SERVICE and WREATH LAYING.
Sunday 16th September at the Hobart Domain Cenotaph at 1100 hrs.
Commemorative Address: His Excellency the Honourable Peter Underwood AC, Governor of Tasmania.
BARBEQUE LUNCHEON.
Sunday 16th September at the RAAF Memorial Centre, 61 Davey Street, Hobart at 1200 hrs.
RAAF SUPPORT.
The Australian Flying Corps and Royal Australian Air Force Association is most grateful to the Chief of Air Force, Air Marshall Geoff Brown AO for the provision of RAAF support, including the Air Force Band, to these commemorative activities.
The RAAF Association also acknowledges the valuable contribution given to these commemorative activities by the Commanding Officer and Members of No 29 (City of Hobart) Squadron.
If you are interested in obtaining further details about these events, contact the State Secretary, RAAF Association, Tasmanian Division by email to raafatas@netspace.com.au
Pensions.
A lot has been written about the state of DFRDB pensions granted to Australian Service men and women and there is a vigorous campaign to try and right the wrong that has and is still inflicted on Ex-Service persons. The Australian pensions pale when compared to those given to UK Service men and women.
See below:
New Armed Forces pension proposed.
31 July 1912
UK Armed Forces personnel will continue to receive one of the best and most valuable public service pensions under a new scheme proposed today by the Ministry of Defence.
The scheme will also deliver on the approach set out in Lord Hutton's Independent Public Service Pensions Commission report to reform pensions and ensure that they are more affordable and sustainable in the long-term. Changes will not affect accrued rights of those currently serving or the age at which their accrued benefits can be drawn.
Unlike other public service pension schemes, Service personnel will still not have to make personal contributions and will still receive a lump sum if they leave the Armed Forces at age 40 if they have served the required number of years, again unlike any other public service pension.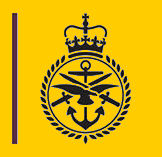 The Normal Pension Age will be 60, whereas for other public service pensions the Normal Pension Age will be linked to the State Pension Age, which is considerably higher. The Minister for Defence Personnel, Welfare and Veterans, Andrew Robathan, said: "The Government has had to make some tough decisions to ensure sustainable public service pensions which provide a fair deal for both Service personnel and for the taxpayer. We recognise the unique commitment made by the Armed Forces and we have done all we can to protect them and make these changes in the fairest way possible. The proposed new scheme will remain among the very best available in the public or private sector, with no individual contributions required by Service personnel."
Benefits of the proposed new scheme include:
it creates one scheme for all - including reservists. There are currently several different Armed Forces pension schemes.

Service personnel won't have to make any personal contributions to their pension.

Service personnel will receive a tax-free lump sum and monthly income if they leave the Armed Forces at age 40 and have served for over 20 years. No other public service makes any pension payment that early.

as recommended by Lord Hutton, the Normal Pension Age will be 60 - considerably lower than for other public service pensions.

accrued pension rights have been protected so there is no change to the age at which those currently serving can draw their accrued benefits, which are based on final rank and salary.

it is in line with Lord Hutton's recommendations and other public service schemes, moving to a pension based on career average earnings rather than final salary.

all members of the Armed Forces Pension Scheme who were within ten years of their Normal Pension Age on 1 April 2012 will receive transitional protection and see no change in their pension age or the amount they receive at retirement.
The scheme was designed after extensive consultation with over 17,500 personnel both in the UK and overseas, including in Afghanistan, Germany, Gibraltar and the Falkland Islands. There will now be a further period of consultation for personnel to make comments before the new scheme design is finalised.
Isn't it a shame our Government (s) don't follow the UK system.
When a man steals your wife, there is no better revenge than to let him keep her.
Back Go to page: 1 2 3 4 5 6 7 8 9 10 11 12 13 14 15 16 17 18 19 Back to start