Ted Ilton.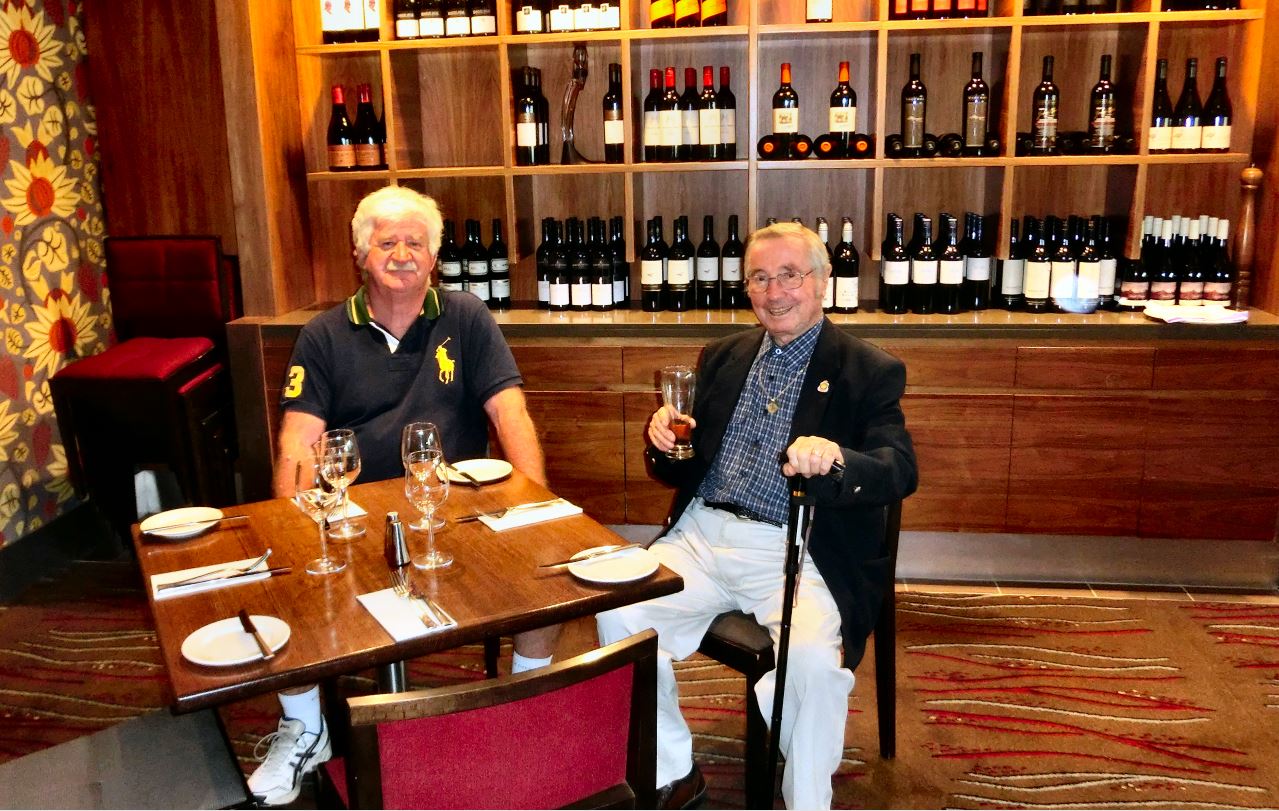 We met up with Ted Ilton recently. Ted lives on the Gold Coast and reckons he is finally starting to feel the effects of his 80 plus years. He says everything is getting just that little bit harder and unfortunately, he's had to give up running up sand hills.
He recently sold his unit which was in Qld and moved just over the border into NSW and into a retirement villa. He also sold his car and is looking for a little scooter which he reckons he'll use to get up to the supermarket, the coffee shops, the Club, the doc when needed and also over to the beach to watch the girls go by. We had a peek into his room and by the amount of leather gear hanging in his cupboard we reckon he might be telling everyone he's buying a scooter but don't be surprised if we next see him on a giant Harley.
Ted took us to lunch at Ron Workman's RSL Club at Currumbin to try the sole which he says is the best he's ever had and after hopping into one we have to agree. If you're down there, try it, it's unreal.
Over the years Ted has collected a lot of historical RAAF material which he couldn't take with him to the new address. A lot of it is irreplaceable and he didn't want to just 'toss it out' so he has given it to us and we'll share it with you in future issues.
We really enjoyed the day, Ted still has his sense of humour, he's got lots of stories to tell and we'll have to do it again.