Let your PC start the New Year right!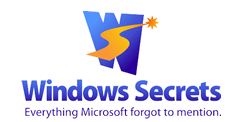 A little time spent now on preventive maintenance can save hours of PC troubleshooting later — and provide better computing all year long.
Use the following steps to give your PC (running Windows) an annual check-up — and ensure it starts 2013 as healthy as possible.
Consider what your PC has been through in the past 12 months: Windows Update added dozens of patches to your operating system; you've likely installed some new third-party software, uninstalled other programs and upgraded or patched apps and utilities. You've probably altered, tuned, and tweaked various aspects of your system's user interface and software settings and you've undoubtedly created and deleted myriad new emails, documents, photos, MP3s, videos, spread sheets, and such.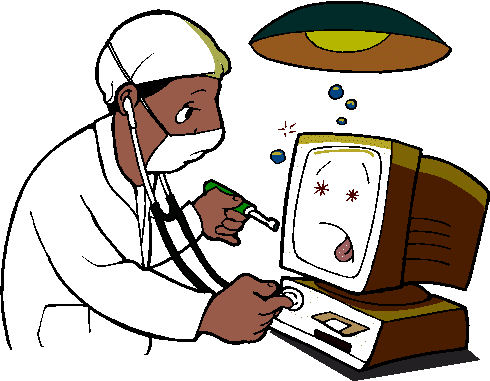 All during that time, your hard drive spun hundreds of millions of revolutions and the system fans rotated for hundreds of hours. Heat, dust, and chemical degradation did their inevitable damage, reducing the remaining physical life of your system's components. In short, just as we're a year older, our PCs are not the same machines they were a year ago.
To ensure your system runs smoothly for another year, now's a good time to perform some extra maintenance. It'll help prevent new errors from piling on old ones and keep your system fundamentally sound.
Preserve and protect system data.
As with all significant changes to a PC, start any serious system maintenance with a full system backup — if anything goes bung, you can recover quickly. (You should regularly back up anyway, it is good insurance against all manner of ills that might bring down a PC, power spikes, hard-drive crashes, malware infestations, cockpit error, and many other calamities.)
All current versions of Windows provide the means to make reliable backups, though each new generation of the OS has added enhancements to its archiving capabilities
Check the hard drive's physical/logical health.
Traditional hard drives are possibly the hardest-working components in PCs. Their spinning platters can rack up hundreds of millions of rotations per year, and their read/write heads chatter back and forth millions of times, moving chunks of files in astronomical quantities. It's a testament to hard-drive technology that they work as well, as long,
and as reliably as they do. But as sure as death and taxes, all drives eventually wear out. Take a few minutes to check your drive's physical health via the Self-Monitoring, Analysis, and Reporting Technology (aka SMART) subsystem built into most current hard drives.
You can do that HERE.
Although SMART tools monitor the physical health of drives, Windows' built-in tools check on the logical health of the files on the drive.
Every version of Windows, from XP on, has CHKDSK (as in "check disk") for exactly that purpose. The basic version of CHKDSK is a simple point-and-click operation. In Windows Explorer, right-click the drive that you want to check and select Properties.
Click the Tools tab and then, under Error-checking, click the Check now button (arrow right).
Patch and update all software and the OS.
Next step is to make sure all software updates are installed — especially security-related patches! Start by opening Windows Update and clicking Check for updates, then review the list of patches Microsoft wants installed. (Not all Windows patches are necessary.)
If you're using XP, Vista and Win7, start by opening the Control Panel, in XP, click on Automatic Updates, in Vista and Win7, click Windows Update.
If you need help with Windows Update, Microsoft has more info for XP, Vista/Win7, and Win8.
With Windows fully up to date, it's time to check your other software. Most applications let you check for updates manually via menu options such as Help, Help/About, or Help/Update.
Do a thorough review of your PC's defences.
Passwords: As PCs have become more powerful, passwords that were once virtually uncrackable might now fall to various free, easily used, and surprisingly fast hacker tools. Verify that your most important passwords are still secure by testing them (or a variant of them) on any of the many good password-checking sites, such as:
§ Gibson Research Corporation's How big is your haystack?
§ Microsoft PC Security HERE
Firewall: Put your firewall through its paces to ensure that your PC is not visible or potentially accessible to Internet-based hackers. The following sites offer free, easy-to-use, firewall-testing tools and services.
§ HackerWatch Probe
§ SecurityMetrics' Port Scan
§ Gibson Research Corporation's ShieldsUP
Antivirus: As we've discussed earlier, your anti-virus software is very important if you use the internet – but it's no good if it is not regularly updated, you should check it every day. Verify that your system is free of worms, viruses, Trojans, and other malware by running a full scan with a standalone security tool such as Trend Micro's HouseCall, ESET's Online Scanner or Microsoft Security Essentials.
Wi-Fi Router: Many current Wi-Fi routers contain a flaw in their implementation of Wi-Fi Protected Setup (WPS). Hackers might easily breach your Wi-Fi defences, regardless of what encryption and password you use. Click HERE to see how to check if your router is affected and and what to do if it is.
Take out all the rubbish accumulated in Windows.
Windows is something of a packrat (as are most PC users when it comes to their systems), it can accumulate truly astounding amounts of digital debris, including temporary files that sometimes become all too permanent. Fortunately, there are many excellent disk-clean-up tools available. Windows' own cleanmgr is one — if you know how to access its hidden settings. If you want to know how it use it, see HERE.
One clean-up tool that we use and which we've spoken about previously is CCleaner. There are 3 versions of CCleaner available these days, one of which is still free and we think it takes a lot of beating. You can get a copy HERE.
Defrag (or optimize) data on hard disks.
A major hard-drive clean-up often results in fragmentation — files and pieces of files scattered across the hard drive that can waste drive space. Defragmenting can improve drive performance on all spinning-platter drives, but it's not needed (or wanted) on solid-state drives. Microsoft has online instructions for using the Windows disk defragmenter tool in XP, Vista, and Win7 though if you're using Windows 7 or 8, you needn't bother as these systems schedule their own defrag.
Once your system is updated, cleaned, defragged, and otherwise optimized, make a new full backup or system image to preserve your new setup. This way, if anything goes wrong in the coming months, you'll be able to return your PC to its fully cleaned and optimized condition in just a few clicks.
Physical clean up.
We think of our PCs as electronic devices — and they are — but they're also mechanical systems. Most PCs have cooling fans that constantly draw in room air. Over time, the inside of your PC can become astonishingly choked with dust, resulting in poor air flow, higher temperatures, and shorter component life.
Most motherboards, CPUs, and hard drives have temperature sensors built in, but oddly, most operating systems largely ignore them. However, there is a handy little program that you can download for free that will keep an eye on things and let you know if the temps inside your computer are a bit high, It's called SpeedFan and you can get it HERE.

There are lots of things you can download on that page, none of which you really want, to download SpeedFan only, click SpeedFan x.xx where arrowed at right.