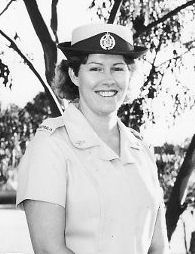 Gail McDermott
Mark Lewis is trying to get in touch with Gail. Mark says he worked with Gail at the Darwin Commcen back in 1991-2 and would love to touch base again. If you can help, please let us know and we'll pass on the info to Mark
Bob Aberneathy.
Vince Stanton is trying to find an old friend who he had lost touch with after his discharge (1985) and would like to find him again. Bob was a RadTechG then given a commission. He was a Flt Lt instructor at Radschool in the early 70s and the last time Vince saw him he was a Wng Cdr working with the Air Defence guys in (perhaps) Canberra. Bob was with 3 CRU in about 1984/5. If you can help……..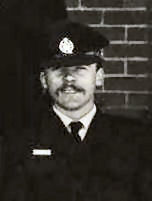 Dave Eaton
Phil Godwin is looking for Dave Eaton who was on 85 Telegs. Dave was ex RAF, and Phil was with him at Edinburgh on rookies in 1972 (course 1203). They were both posted to Laverton where Phil continued with Radio Technician Air course and Dave moved over to Telegs. Dave would be approx 75 and if he is still around Phil would like to get in touch with him. If you can help ………….you know the rules!!!
Bob Mead.
Reg Wood would like to get in touch with Bob Mead. Bob was with 75 Squadron Mirages and had a time at Penang. If you can help………….
Noel Browning, Rhode Wolfgang and Dick Turpin.
Geoffrey Schmidt wrote, he says, "Our 75 Sqn 'Fast Caravan' re-Union is coming up on 18th May. Through your Radschool Magazine you have kindly helped me locate three of our Radtech A's (Ron Shannon, Ed Zdzarski and Brian Richardson – thank you) but we are still trying to locate three other Radtech A's: Noel Browning, Rhode Wolfgang and Dick Turpin."
If you can help, please contact Geoff direct on gnschmidt@netspace.net.au or you can ring him on 0418 210526