Global Warming.
Guess what? The earth is getting warmer. Arctic ice is melting. And there is a good chance it won't stop warming in our lifetime. People will not be willing or even know what it takes to stop it and nobody knows at this point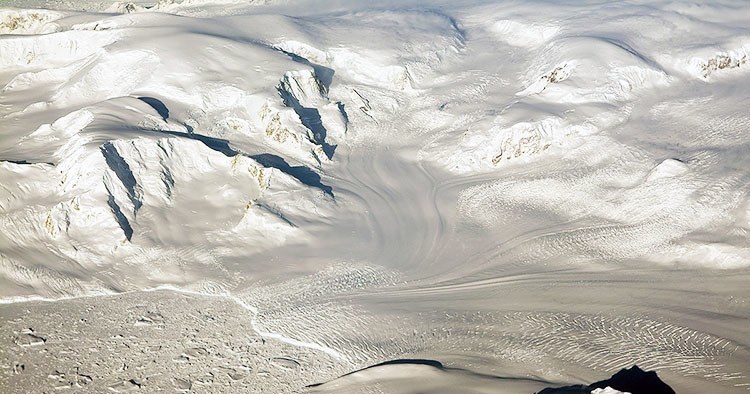 how much warming will occur. It's not the end of the world, despite what some people claim and it is definitely happening, despite what other people claim.
The average surface temperature on earth rose about 1 degree (C) in the 1900's. By 2100, it is expected to go up another 1½ to 6 degrees (C).
The big question, to which no-one knows the answer is WHY??
We hear a lot about sea level rise too, but that has not been much of a problem to date, in spite of photos of eroded beaches and houses washed into the ocean. In the past 100 years, sea level rose 7 or 8 inches. By the year 2200, sea level is expected to rise somewhere between 4 and 30 inches. Sea level is expected to keep rising over the next few centuries. Beaches have been eroding and filling since there have been beaches.
If all the northern ice in ice caps and glaciers (on land) did melt, it would cause a sea level rise of about 220 feet. It will also take well over a thousand years for this to happen.
Here's an interesting graph about the earth's water distribution. It doesn't have much to do with global warming but it's still pretty interesting.
Sea ice coverage in the Arctic has been decreasing by about 12% per decade for the past 2-3 decades. In September 2015, the annual minimum, the Arctic sea ice coverage was about 2/3 of the 1979-2000 average. Since the Arctic ice cap is floating, it does not affect sea level much when it freezes or melts – it actually lowers the sea level.
You can now take a boat or ship across north of North America and Russia (in the late summer). As in recent years, northern shipping routes opened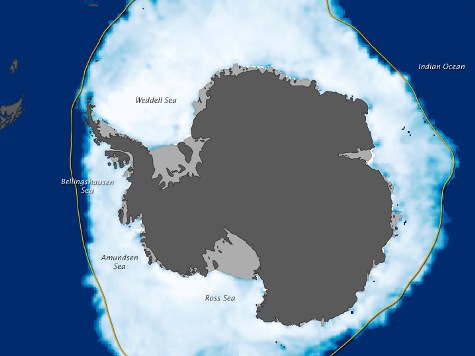 up last summer. The Northern Sea Route opened by mid-August 2015 and was still open as of the end of September. The southern "Amundsen Route" of the Northwest Passage, through the straits of the Canadian Arctic Archipelago, opened for the fifth year in a row. Overall, sea ice in the wider and deeper northern route through Parry Channel reached a record low.
But! Another question which needs answering is, why, if the northern ice is retreating, is the Antarctic ice growing? In the Journal of Glaciology, a group of NASA researchers from NASA's Goddard Space Flight Centre in Maryland, reported that satellite data shows that as a whole, Antarctica has been gaining, rather than losing mass during the past two or more decades. The mass gains, according to the study, are mainly from increased snowfall in the continent's interior, particularly across the East Antarctic Ice Sheet and they are just barely more than enough to offset the sea level rise impacts from the melting occurring in the West Antarctic and Antarctic Peninsula.
Unfortunately, most media outlets, and in particular the ABC and heaps of Climate Change zealots seem to have an agenda to promote only one side of the argument when in reality, there are two completely opposing arguments when it comes to climate change, though you wouldn't know it. No one argues that the climate is changing, even blind Freddy can see that, where the argument lies is WHY it is changing.
The ABC and the zealots blame CO2 but that has been disproved many many times. There have been times when the CO2 levels were miles higher than they are today – and the earth was cooler. There have been times when the CO2 levels were lower and the earth was hotter. A sceptical person could be forgiven for thinking someone is making a lot of money in promoting the CO2 cause!!!
Here's an interesting video arguing the other side.
4WD V's AWD – what's the difference??
When shopping for a car, you often hear the terms "four-wheel drive

" (4WD) and "all-wheel drive" (AWD) thrown around, frequently interchangeably. If you aren't a boorish car nerd you may not know that these two terms aren't interchangeable. They actually refer to very different systems, which can produce radically different results. So just what is the difference and why should it matter to you?
Four-Wheel Drive
Let's start with the old-school version. 4WD, sometimes also referred to as Four by Four, or 4×4, is typically used on off-road vehicles – or at least vehicles with off-road pretensions. Power goes from the engine to what is known as a transfer case. This snarl of gears splits power between the front and rear axles so that maximum torque is going to each wheel, it's a tried and true system but it does have some problems.
When the transfer case splits power evenly, it ensures that each wheel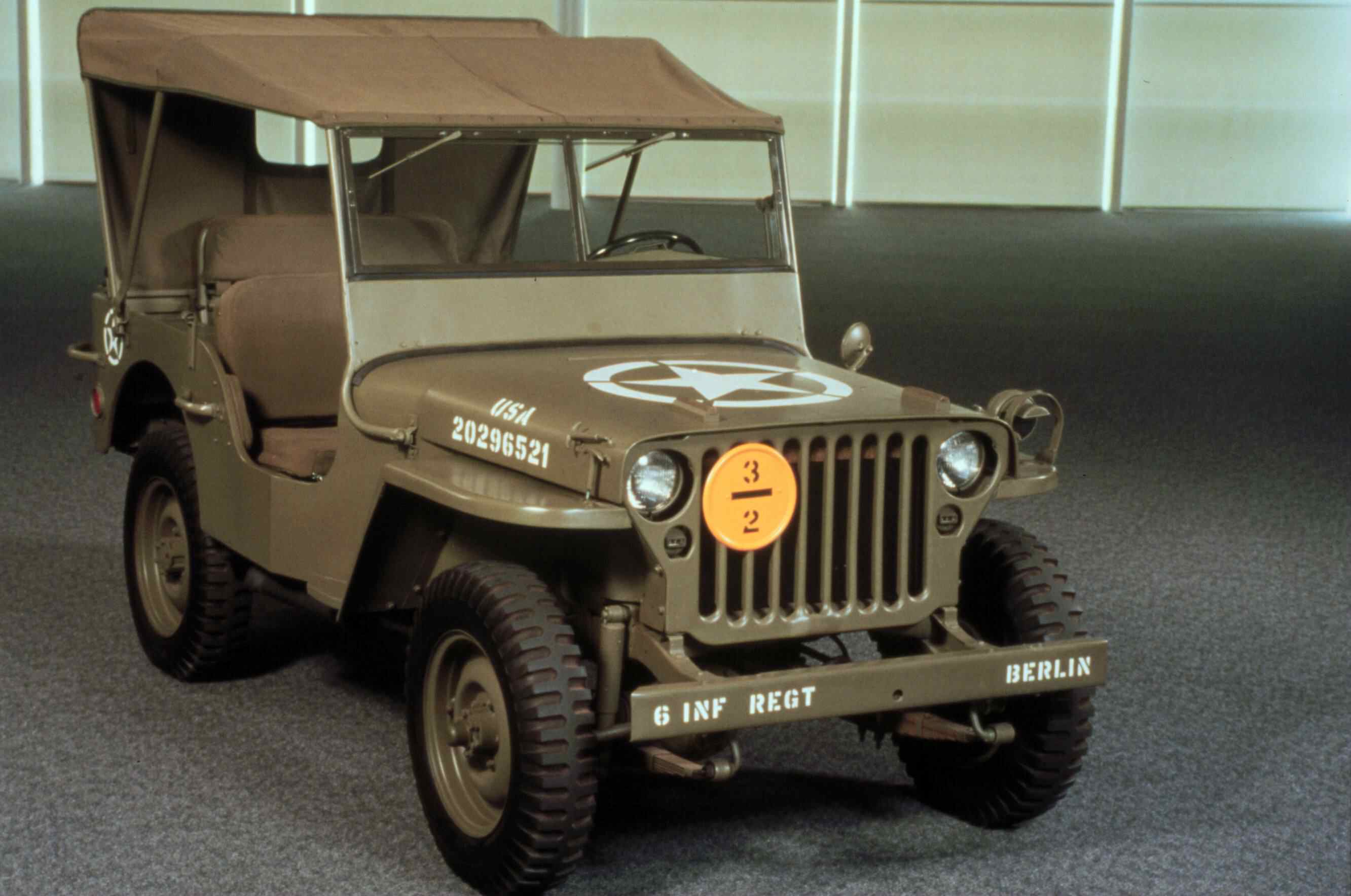 turns at the same speed. This is deeply problematic when doing things like turning. You see, for a car to make a turn, the inside wheel has to turn more slowly than the outside wheel, which is covering more ground, actually, all four wheels turn at different speeds. If the vehicle can't do this, the inside wheel loses traction and it spins freely. This, as you might be able to guess, isn't great for moving forward efficiently.
There are a couple of ways that modern 4WD systems get around this. For starters, most modern 4WD systems are only on when you activate them. This can be done electronically or by using that weird secondary lever that usually sits forgotten next to your coffee cup. That way, you can use 4WD at low speed in snow or mud, but enjoy the drivability of regular two-wheel drive in normal conditions.
The other, more refined 4WD systems are activated with buttons or switches, rather than a rudimentary lever, and include multiple settings for the 4WD system. These systems usually have a 4WD 'High', which splits power less evenly and allows what's called 'limited slip' between the inside and outside wheels. This corrects the locked, spinning inside wheel problem to a point. Typically, however, High 4WD is recommended only up to around 60 mph. Flip these into 'Low', and they act much the same as old, locked systems.
4WD Pros:
· Best traction in off-road conditions
· Can be turned off to improve fuel economy
· Proven, rugged technology
4WD Cons:
· Adds weight and complexity to cars
· Can't be used in all conditions
· More expensive than two wheel drive models.
All-Wheel Drive.
All-Wheel Drive is a much more recent innovation, and, as you might expect, much more complicated. It appears in everything from supercars with out-of-this-world performance like the Audi R8 to family crossovers and SUVs like the Volvo XC90. The biggest difference between 4WD and AWD is that an AWD drive system is on all the time. Well, mostly. But we'll get to that, as there are two types of all-wheel drive: mechanical and electronic.
The most common way of accomplishing a capable, mechanical AWD system is by using three differentials. A differential is a box of gears that can take power from the transmission and split it at different levels between two wheels or the front and rear axles. In AWD this system works to get power to the wheels with the most traction by splitting power between the front and rear axles on the centre differential and the individual wheels by way of the front and rear differential.
This is useful either in slippery conditions when different wheels might be getting different amounts of grip from moment to moment. AWD isn't quite as robust as 4WD and it can't match the same levels of traction in extremely low-speed off-roading that the older 4WD systems provide, but it does have some clear advantages. On normal paved roads, some AWD systems deliver power to the front wheels only but when the computer detects that the front wheels are spinning faster than the rear ones, ie: when in sand or mud or on wet grass, the computer immediately sends power to the rear wheels too.
In the godfather of all AWD systems, Audi's Quattro, all torque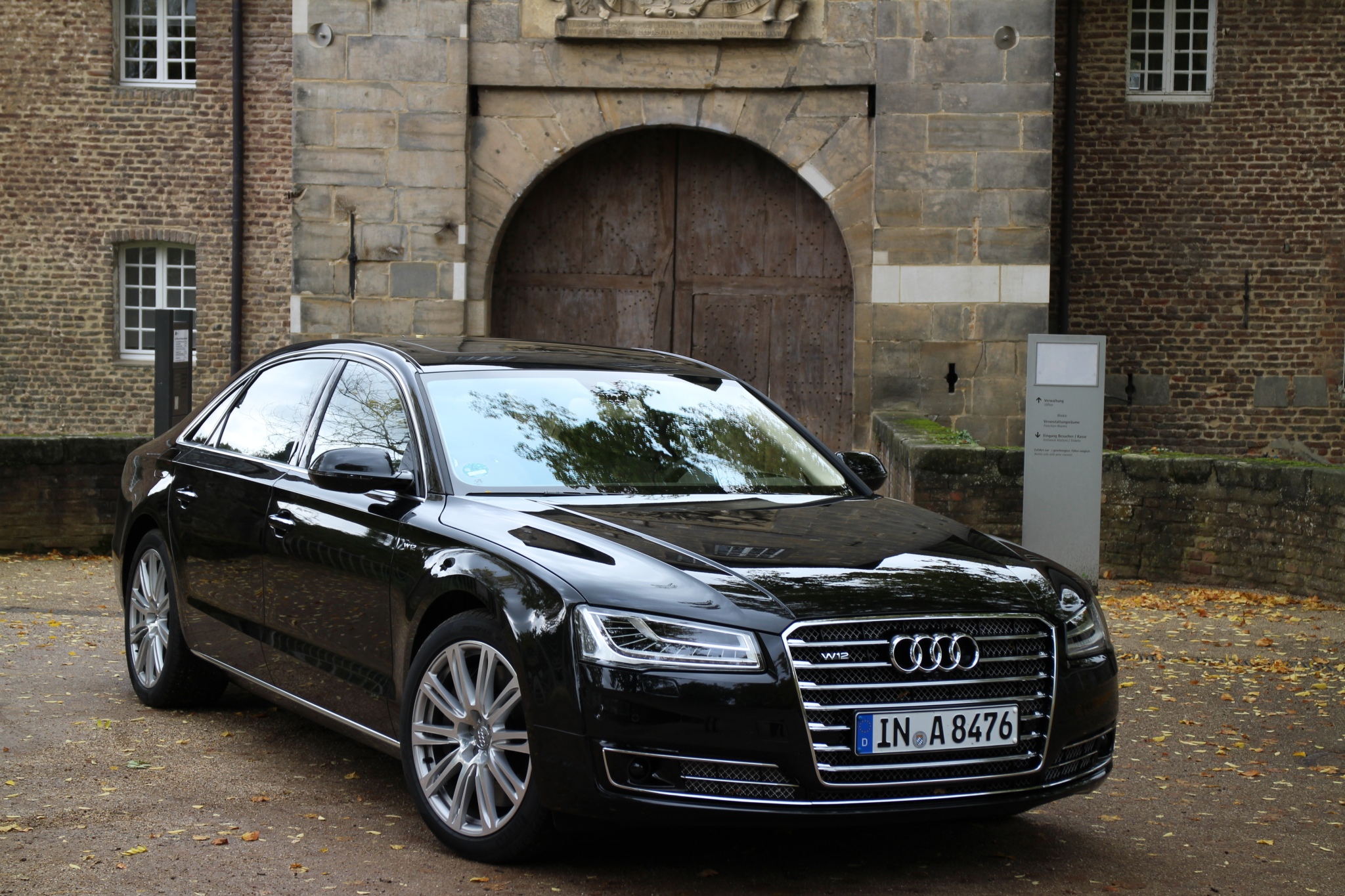 redistribution was done mechanically. Quattro allowed Audi to dominate rallying for nearly a decade. But heaven help you and your bank account if it went wrong. Audi should have included instructions on how to file for bankruptcy in its owner's manual. These days, computers are involved in most AWD systems. Sensors on each wheel monitor traction, wheel speed, and several other data points hundreds of times a second. An ECU dictates where power is sent and to which wheel depending on which wheel has the most grip.
This type of system, usually called torque vectoring, appears on everything from the Subaru WRX to the Rav-4 these days. Torque vectoring has allowed massive improvements in handling and inclement weather capability.
AWD Pros:
· Provides increased grip and control under all road conditions.
· Gives sportier handling and traction to a broader range of cars.
· Works all the time.
AWD Cons:
· Reduces Fuel Economy.
· Increases the weight and complexity of vehicles.
· Not as good in extreme off-road conditions.
As the pros and cons show, your four-wheel drive system decision depends on what you need the system for. If you plan on using your vehicle really off-road and often, 4WD is definitely the best bet. If you're really keen on wheelin', though, you probably already knew 4WD was your only option. For most people, however, AWD makes more sense. In the sort of winter road conditions that most drivers experience, or if you just want that occasional trip up the beach, it's nice to have a drivetrain, like a modern AWD system, that responds instantly without the driver having to toggle any switches. In addition, most vehicles featuring AWD tend to have better weight distribution, which also aids in traction.
The reality is that for many drivers, you don't need either. If you live in an area that doesn't get real wintery weather, you probably would only notice the difference a couple of times a year, unless of course you drive like a lunatic.
Below is a video that explains it.