Boeing Sea Knight (UH-46)
The Swedish Air Force was one of the countries outside of North America to operate the Sea Knight (also known as the "Phrog") in a military role and boy did they know how to fly them! Beginning procurement in the early 1960s, Sweden took delivery of ten UH-46Bs for use in anti-submarine warfare (ASW) and as battlefield troop transports. In less than ten years, the Swedes, who apparently loved the versatility of the Phrog, decided to buy eight more license-built versions from Japan. The last of the Swedish Phrogs were retired just four years ago, having served nearly forty years until their replacement.
Click the pic below too see how they could handle them.
The CH-46 looks a lot like the Chinook. Originally designed and built by Piasecki Helicopters which was taken over by Boeing Vertol, the CH-46 Sea Knight is a medium-lift tandem rotor transport helicopter powered by twin turboshaft aircraft engines. It was used by the United States Marine Corps (USMC) to provide all-weather, day-or-night assault transport of combat troops, supplies and equipment until it was replaced by the MV-22 Osprey. Additional tasks included combat support, search and rescue (SAR), support for forward refuelling and rearming points, CASEVAC and Tactical Recovery of Aircraft and Personnel (TRAP).
The Sea Knight was also the U.S. Navy's standard medium-lift utility helicopter until it was phased out in favour of the MH-60S Knighthawk in the early 2000s. Canada also operated the Sea Knight, designated as CH-113 and operated them in the SAR role until 2004. Other export customers include Japan, Sweden, and Saudi Arabia. The commercial version is the BV 107-II, commonly referred to simply as the "Vertol". It first flew in 1964 and was retired in 2004 from the US Navy, the marines held onto theirs a bit longer and finally retired them in 2015.
They normally carried a crew of five, 2 pilots, 1 loady, 1 aerial gunner/observer and 1 tail gunner. They could carry 24 troops or 2,270kg of freight. They had a maximum take-off weight of 11,000 kg and had a max speed of 144 kts
Boeing built a total of 524 of them.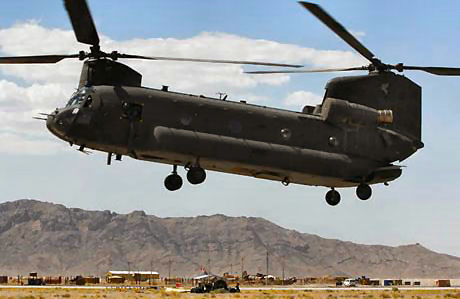 The CH-47, Chinook was a Boeing Vertol design, having first flown in 1961. Unlike the UH-46, the Chinook is a heavy lift aircraft, with a maximum take-off weight of 22,680kg, more than twice its stable mate.
With a top speed of 170 knots it was faster than contemporary 1960s utility and attack helicopters and is still one of the fastest helicopters in the US inventory today. It is also among the heaviest lifting Western helicopters and although being a bit like the woodman's axe (three handles, two heads) it is one of the few aircraft of that era, along with the fixed-wing C-130 Hercules that remain in production and frontline service, with over 1,200 built to date. It has been sold to 16 nations with the U.S. Army and the Royal Air Force being its largest users.
The ability to adjust lift in either rotor makes it less sensitive to changes in the centre of gravity, important for cargo lifting and dropping. While hovering over a specific location, a twin rotor helicopter has increased stability over single rotor when weight is added or removed; for example, when troops drop from or begin climbing up ropes to the aircraft, or when other cargo is dropped. If one engine fails, the other can drive both rotors.
It normally carries a crew of three, 2 pilots and a loady/flight engineer. It can carry 35 troops or 12,700kg of freight
Statistically, 6 out of 7 dwarfs are not Happy.
New Trojan Threat – Locky!
There is a dangerous new Trojan threat on the rampage that will encrypt all your files on any of your fixed, removable and/or network drives. It's a form of Ransomware and once encrypted, you will be asked for money to obtain a password and instructions on how to decrypt your files.
This nasty and aggressive blackmail Trojan, called "Locky", has been causing mischief on computers around the globe. It mostly finds its way onto the network via macros in Microsoft Office documents. Victims are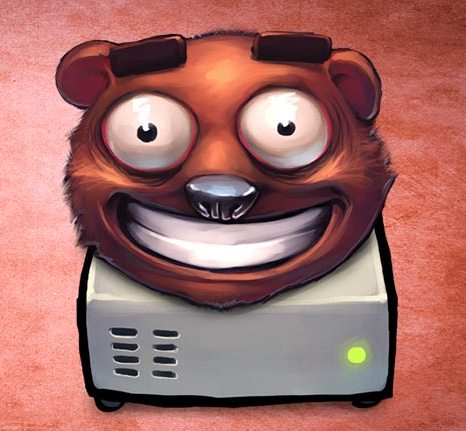 usually sent via email a Microsoft Word document purporting to be an invoice that requires a macro or a small application that does some function. When the recipient opens an attachment, for instance containing a fake invoice, Locky encrypts all files on the affected computer. At the same time the malware also spreads via the network within the company, to active devices in USB drives or cloud storage with remarkable speed. After the computer has become infected, the user is then asked to pay a ransom for the decryption of the data. A blackmail letter appears on the screen with a demand for payment. It's virtually impossible to crack this encryption. The German Federal Office for Information Security (BSI) strongly advises victims against giving in to demands for ransom. Instead, one should take a photo of the blackmail letter on the screen and immediately report the incident to the police.
Currently there is no virus protection software which provides total protection against such attacks however, even the best anti-virus software is no substitute for the vigilance of users. In order to best safeguard themselves against attacks by Locky and similar ransomware, you should also deactivate the automatic execution of macro code in office programs and be especially careful when running macros which are absolutely essential.
Macros are disabled by default by Microsoft due to the security dangers and users who encounter a macro see a warning if a document contains one. If you have enabled macros you should disable them now.
In order not be caught out you should heed the following tips:
Only open e-mail attachments if the e-mail appears to be trustworthy. Do you know the sender and are you familiar with the procedure described in the e-mail? You need to exercise particular caution with file formats ending in the following file extensions: .doc, .docx, .docxm, .xls, .xlsx, .xlsxm, .exe.

Extremely sluggish responsiveness of the computer, high levels of hard drive activity without apparent reason or files with the extension .locky on your hard disk could be indications that the Locky encryption is already underway. In order to potentially save your existing data, the computer should be disconnected from the network and power sources at once. Shut your computer down and remove the battery pack from your notebook if necessary.

Back your data up regularly, so that data that may be affected can quickly be restored with as little loss of data as possible. It is essential to consider when backing up, that Locky can also attack external storage devices if they are permanently connected to the computer.

Always keep your operating system updated to the latest version: install all the latest patches for your operating system, your office applications, your internet browser, Flash Player and PDF reader. Locky and other similar ransomware find their way into your systems through so-called "back doors". These gateways are created by security gaps in the operating systems or software, for instance the browser. Regular updates can generally shut a lot of these gateways.

Install virus scanners on all your systems. It is also essential to keep this software up to date, so that is able to recognize current malware.
Ransomware has proven to be an enormous problem. Normally files are unrecoverable unless the affected organization has regularly backed up and that data hasn't been touched by ransomware. So far more than half of the systems targeted were in the US, with other affected countries including Canada and Australia.
Car Buffs - this is for You!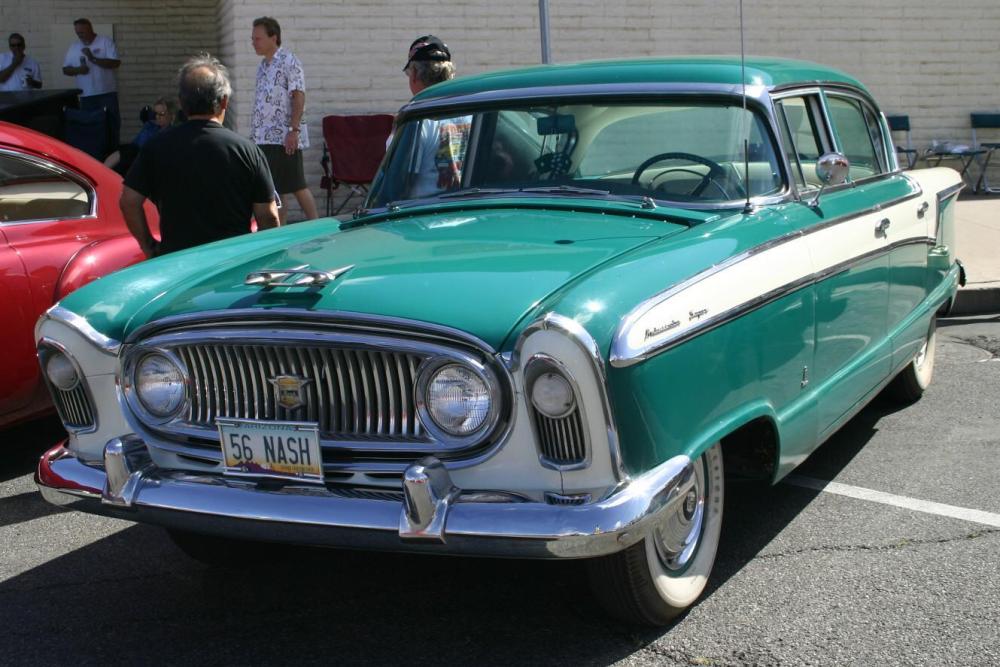 If you like American cars, you'll like this, it is extraordinary...you could spend hours going it. No matter what brand of car you liked, it's referenced in this line up. Once you start watching this, it is like a drug. (Enjoy, click on the video camera next to each item to view.)
Click HERE
Home made bombs.
Kids are putting Drano, aluminium foil and a little water in plastic drink bottles, screwing on the lid tightly and leaving them on l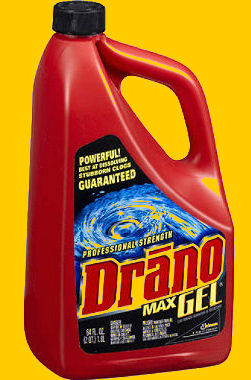 awns, in letter boxes, in gardens, on driveways etc. just waiting for you to pick it up intending to put it in the rubbish, but you'll never make it!!! If the bottle is picked up and the bottle is shaken even just a little - in about 30 seconds or less it builds up enough gas which then explodes with enough force to remove some of your extremities.
The chemical reaction between the Drano and the foil makes a volatile build up of gases and subsequently detonates the bottle with a great amount of force. Once the detonation occurs, the chemical substance that is in the bottle is actually boiling liquid.
Be careful!!
How does this work??
Some things are just unexplainable – by us mere mortals anyway. See HERE
Horsepower vs Stupidity
Documented proof that the universe is made of protons, neutrons, electrons and morons.......see the pic below.
The wife has been missing a week now. Police said to prepare for the worst.
So I have been to the charity shop to get all her clothes back.