Understand the benefits and risks.
Daily aspirin therapy can be a lifesaving option, it may lower your risk of heart attack, but it's not for everyone. Get the facts before considering a daily aspirin.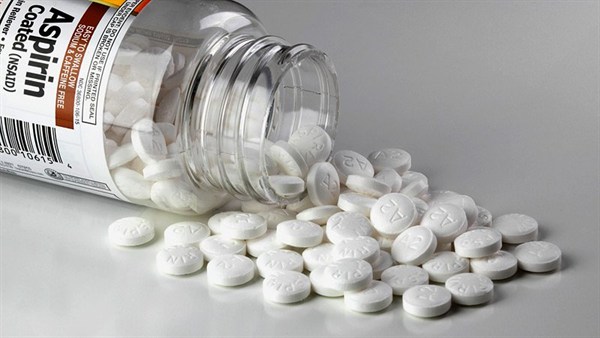 If you've had a heart attack or stroke, your doctor will likely recommend you take a daily aspirin unless you have a serious allergy or history of bleeding. If you have a high risk of having a first heart attack, your doctor will likely recommend aspirin after weighing the risks and benefits.
You shouldn't start daily aspirin therapy on your own, however. While taking an occasional aspirin or two is safe for most adults to use for headaches, body aches or fever, daily use of aspirin can have serious side effects, including internal bleeding.
How can aspirin prevent a heart attack?
Aspirin interferes with your blood's clotting action. When you bleed, your blood's clotting cells, called platelets, build up at the site of your wound. The platelets help form a plug that seals the opening in your blood vessel to stop bleeding, but this clotting can also happen within the vessels that supply your heart with blood. If your blood vessels are already narrowed from atherosclerosis, the build-up of fatty deposits in your arteries, a fatty deposit in your vessel lining can burst. If this happens, a blood clot can quickly form and block the artery which could prevent blood flow to the heart and cause a heart attack. Aspirin therapy reduces the clumping action of platelets — possibly preventing a heart attack.
Should you take a daily aspirin?
Talk with your doctor about whether daily aspirin therapy might help you prevent a heart attack. Your doctor may suggest daily aspirin therapy if:
You've already had a heart attack or stroke.

You haven't had a heart attack, but you have had a stent placed in a coronary artery, you have had coronary bypass surgery, or you have chest pain due to coronary artery disease (angina).

You've never had a heart attack, but you're at high risk of having one.

You have diabetes and at least one other heart disease risk factor — such as smoking or high blood pressure — and you're a man older than 50 or a woman older than 60. The use of aspirin to prevent heart attacks in people with diabetes but no other risk factor is controversial.
The U.S. Preventive Services Task Force recommends daily aspirin therapy if you're age 50 to 59, you're not at increased bleeding risk, and you have an increased risk of heart attack or stroke of 10 percent or greater over the next 10 years. If you're age 60 to 69, you aren't at increased bleeding risk, and you have a high risk of heart attack or stroke of 10 percent or greater over the next 10 years, talk to your doctor about daily aspirin therapy.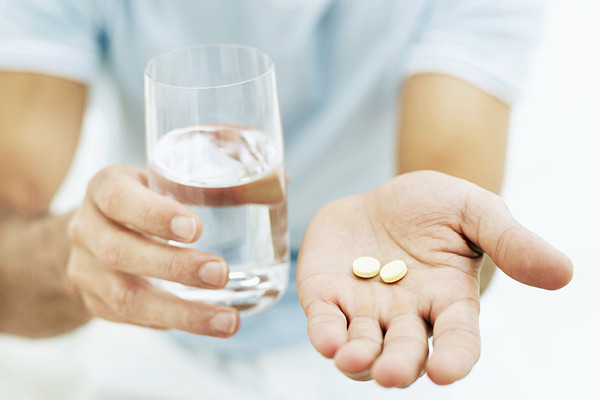 More research is needed to determine the benefits and risks of daily aspirin use in adults younger than age 50 and older than age 70 before a recommendation can be made for or against aspirin use to prevent cardiovascular disease and colorectal cancer for these age groups. Although aspirin has been recommended in the past for certain groups of people without a history of heart attack, there's some disagreement among experts about whether the benefits of aspirin outweigh its potential risks. The US Food and Drug Administration doesn't recommend aspirin therapy for the prevention of heart attacks in people who haven't already had a heart attack, stroke or another cardiovascular condition.
Guidelines are varied between organizations, but they're evolving as more research is done. The benefits of daily aspirin therapy don't outweigh the risk of bleeding in people with a low risk of heart attacks. The higher your risk of heart attack, the more likely it is that the benefits of daily aspirin outweigh the risk of bleeding. The bottom line is that before taking a daily aspirin you should have a discussion with your doctor.
Should you avoid daily aspirin therapy if you have another health condition?
Before starting daily aspirin therapy under the advice of your doctor, you should let him or her know if you have a health condition that could increase your risk of bleeding or other complications. These conditions include:
A bleeding or clotting disorder (bleeding easily)

Aspirin allergy, which can include asthma caused by aspirin

Bleeding stomach ulcers
What's the best dose of aspirin to take?
Your doctor will discuss what dose is right for you. Very low doses of aspirin, such as 75 to 150 milligrams (mg), but most commonly 81 mg, can be effective. Your doctor will usually prescribe a daily dose anywhere from 75 mg, the amount in an adult low-dose aspirin, to 325 mg (a regular strength tablet). If you have had a heart attack or have had a heart stent placed, it's very important to take aspirin and any other blood-thinning medications exactly as recommended.
What happens if you stop taking aspirin every day?
You might be surprised to learn that stopping daily aspirin therapy can have a rebound effect that may increase your risk of heart attack. If you have had a heart attack or a stent placed in one or more of your heart arteries, stopping daily aspirin therapy can lead to a life-threatening heart attack. If you have been taking daily aspirin therapy and want to stop, it's important to talk to your doctor before making any changes. Suddenly stopping daily aspirin therapy could have a rebound effect that may trigger a blood clot.
Can you take aspirin if you regularly take ibuprofen or another nonsteroidal anti-inflammatory drug (NSAID) for another condition?
Both aspirin and nonsteroidal anti-inflammatory medications (NSAIDs), such as ibuprofen (Motrin IB, Advil, others) and naproxen sodium (Aleve), reduce the clotting action of blood platelets. Regular use of nonsteroidal anti-inflammatory medications can increase your bleeding risk. Some NSAIDs can increase the risk of heart attacks on their own. Additionally, some NSAIDs can adversely interact with aspirin, increasing the risk of bleeding even more.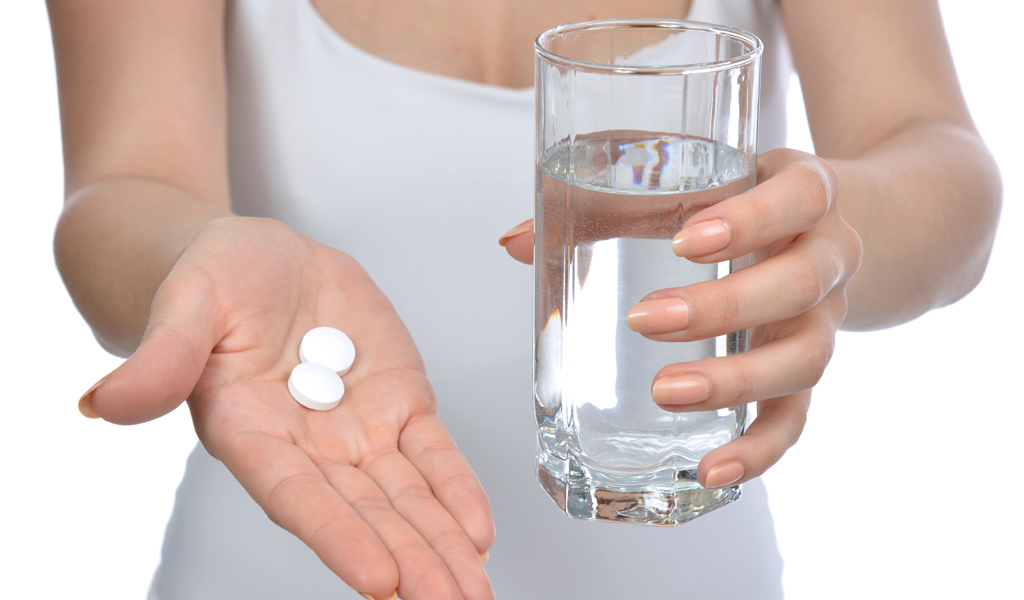 If you need only a single dose of ibuprofen, take it two hours after the aspirin. If you need to take ibuprofen or other NSAIDs more often, talk to your doctor about medication alternatives that won't interfere with daily aspirin therapy.
What are the possible side effects of daily aspirin therapy?
Side effects and complications of taking aspirin include:
Stroke caused by a burst blood vessel. While daily aspirin can help prevent a clot-related stroke, it may increase your risk of a bleeding stroke (hemorrhagic stroke).

Gastrointestinal bleeding. Daily aspirin use increases your risk of developing a stomach ulcer. And, if you have a bleeding ulcer or bleeding anywhere else in your gastrointestinal tract, taking aspirin will cause it to bleed more, perhaps to a life-threatening extent.

Allergic reaction. If you're allergic to aspirin, taking any amount of aspirin can trigger a serious allergic reaction.
If you're taking aspirin and need a surgical procedure or dental work, be sure to tell the surgeon or dentist that you take daily aspirin and how much, otherwise you risk excessive bleeding during surgery. Don't stop taking aspirin without talking to your doctor, however. People who regularly take aspirin and drink alcohol can have an increased risk of stomach bleeding. Talk to your doctor about how much alcohol is safe to drink. If you choose to drink alcohol, do so in moderation. For healthy adults, that means up to one drink a day for women of all ages and men older than age 65, and up to two drinks a day for men age 65 and younger.
What are possible drug interactions with daily aspirin therapy?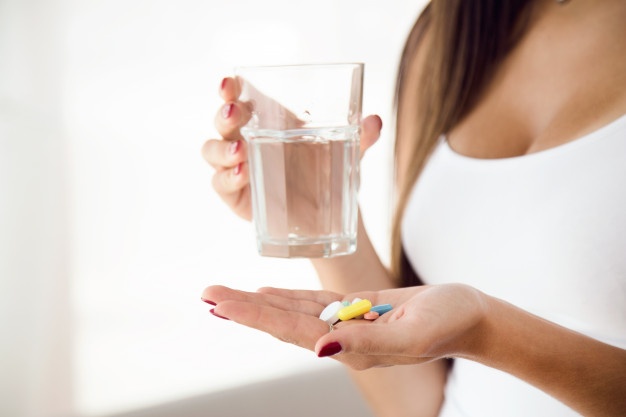 If you're already taking an anticoagulant, such as warfarin (Coumadin, Jantoven), apixaban (Eliquis), dabigatran (Pradaxa) or rivaroxaban (Xarelto) for another condition, combining it with aspirin may greatly increase the risk of major bleeding complications, however, there may be some conditions for which combining a low dose of aspirin with warfarin or another anticoagulant is appropriate. This therapy always needs to be carefully discussed with your doctor.
Other medications and herbal supplements also may increase your risk of bleeding. Medications that can interact with aspirin include:
Heparin

Ibuprofen (Advil, Motrin IB, others), when taken regularly

Corticosteroids

Clopidogrel (Plavix)

Some antidepressants (clomipramine, paroxetine, others)
Taking some dietary supplements can also increase your bleeding risk. These include:
If you take daily aspirin, is it still safe to take an aspirin during a heart attack?
If you think you're having a heart attack, the most important thing for you to do is call 000 or emergency medical services. Don't delay calling for help. Aspirin alone won't save your life if you're having a heart attack. The operator may advise you to chew an aspirin, but will first ask questions to make sure you're not allergic to aspirin or you don't have any other health conditions that would make taking an aspirin during a heart attack too risky. It's OK to chew an aspirin if your doctor has previously told you to do so if you think you're having a heart attack — but call 000 or emergency medical services first.
Should you take a coated aspirin?
Enteric-coated aspirin is designed to pass through your stomach and not disintegrate until it reaches your small intestine. It may be gentler on the stomach and may be appropriate for some people who take a daily aspirin, especially in those with a history of gastritis or ulcers, however, some researchers think there's no evidence that taking an enteric-coated aspirin decreases your chance of developing gastrointestinal bleeding. In addition, some research has found that coated aspirin may not be as effective as plain aspirin when taken at the time of a possible heart attack. Talk to your doctor if you're concerned about ways to decrease your bleeding risk.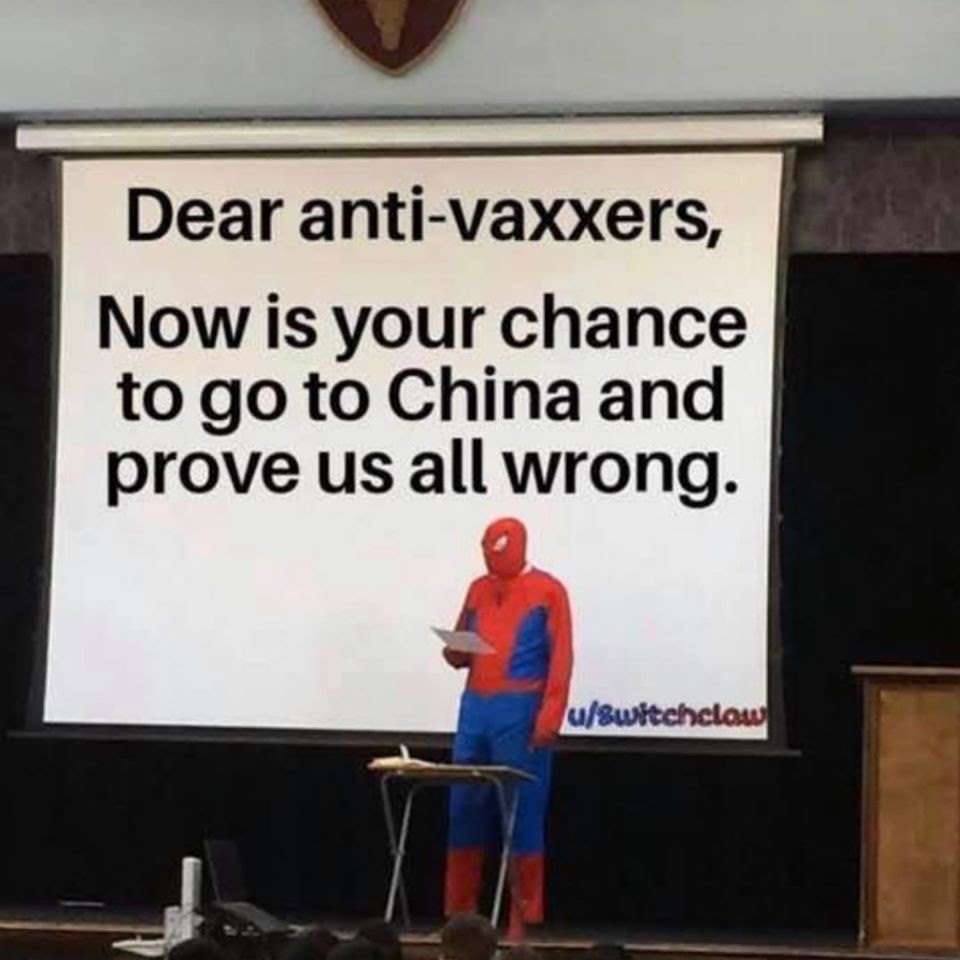 Butter V's Margarine – again!!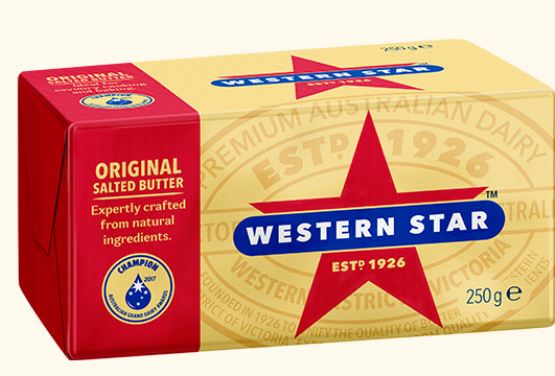 When you are in the dairy aisle in the supermarket, how often do you see a butter product being marketed as healthy? Almost never. It's always the margarine alternative that boasts of health benefits, but in reality, it's the other way around. Real authentic butter is the one that's better for your health. Why? Read on to find out.
Butter is the real thing.
Big brand butter contains two natural ingredients, cream and salt. Even if you choose a cheaper store brand, the ingredient list is just as short, unless, of course, you opt for unsalted, in which case you're looking at a single ingredient!
Margarine is a totally different story. The substance that creates margarine is nothing more than a scientific process, an experiment really, which created something that has proven to be incredibly bad for our bodies - trans fats. Just look at the laundry list of ingredients:
Vegetable oils, water, phytosterol esters, salt, milk solids, emulsifiers, preservative, food acid, natural flavours, vitamin A and D, natural colour.
Margarine was created as a cheaper alternative to butter back in the late 1800s, when the French emperor Napoleon challenged the people to make a butter-like product for the military and lower-class citizens. It started being mass produced in 1903 when it was found that adding hydrogen to vegetable oil turns it into a more solid, spreadable product. Margarine was much cheaper to produce than butter and so it became very popular.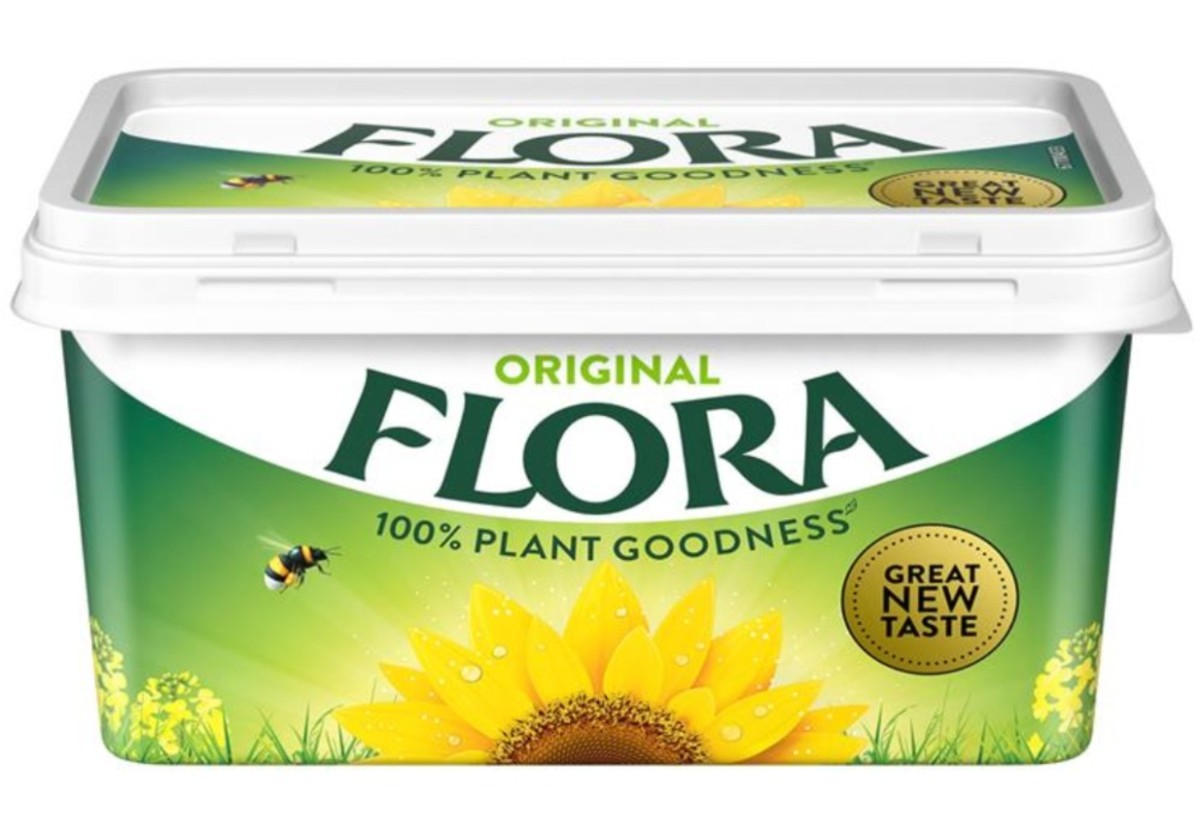 Good vs Bad Fats.
Fatty acids like omega 3 and 6 are really important for our brain function. Vitamins A, D and E and all fat-soluble vitamins help transport fat around the body, so natural fats are good. Real butter contains all of them!
Trans fats act differently, their molecular structure is different, and so they provide no help to the body in the way natural fats do. In recent years, studies have shown that trans fats can have really bad effects on our health.
Why butter is good for you.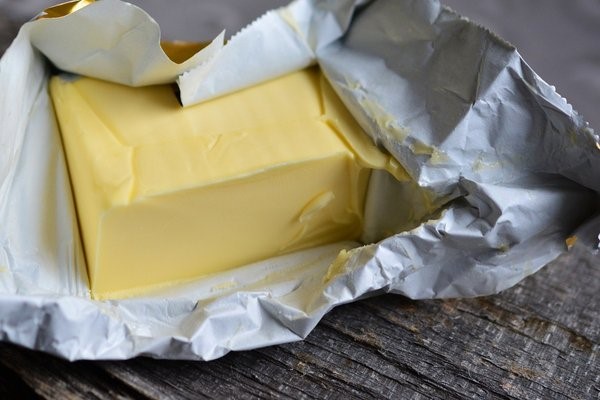 Butter is full of immune-boosting vitamins. It contains Lauric Acid (also found in breast milk and coconut oil). Real butter is a great source of healthy cholesterol, fatty acids, antioxidants, and also helps with nutrient absorption. It also contains a Lot of Healthy Saturated Fats. The "war" against saturated fat was based on bad science. It was never really proven that it caused any harm, in fact, recent studies are suggesting more and more that there is no association at all between saturated fat and cardiovascular disease. The fat found in simple carbohydrates like bread and sugar is actually (according to recent research) what is to blame for heart disease.
What if your doctor still recommends margarine instead of butter?
This is where things get tricky, because many doctors still recommend margarine over butter for patients with heart disease. Here's the thing, though, when they make that recommendation, they're thinking about newer margarine products that are made without trans fat, mostly by swapping the hydrogenated oil to water or regular liquid vegetable oil. Sure, that's better than the earlier versions, but it's still the equivalent of a science project versus real, natural food.
Plus, it doesn't taste nearly as rich and the newer studies are showing no association with heart disease. While never recommending ignoring your doctor's recommendation, it's worth asking him if margarine is still the best option in that case, or if it would perhaps be smarter to just use a little butter instead.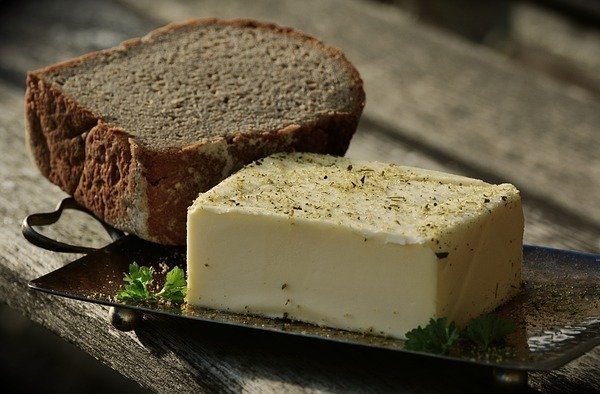 Margarine will never be as natural as butter.
No matter how healthy margarine manufacturers try to make their product, they'll never come close to matching the sheer naturalness and wholesomeness of good, real butter, in fact, the harder they try, the longer their ingredients list becomes! Unless your doctor absolutely forbids you from eating butter, the real deal is always the best choice. If you truly are unable to eat it, you're better off finding a different way to flavour your food than turning to a processed product like margarine.
Butter is a completely natural food essential to your health. Make sure you buy an organic butter from grass-fed cows.
Good natural fats are good for you. Having higher levels of cholesterol is also no longer thought to be as bad for you, and slightly higher levels of cholesterol in women have been actually linked to a longer life. So, the next time you think you are doing your body good by choosing a low fat butter alternative, think again and go for the real thing instead.