New Menu
We've made some changes to the menu system, now you can find a topic, click it and it will open the info for which you're looking. Hopefully, this will make it a lot easier to read. After you've finished one topic and you want to return here, just click the "return" button (<-) on the tab at the top of your browser.
You can still read the whole Magazine the old way, just click Forward above.
Finish.
Unfortunately, after 24 years and 80 editions, I can't continue with the RAM. This is the last issue. I have just run out of time, Scootaville now takes up too much of my time and as Scootaville pushes into other States, it's only going to get busier. In 2024 we're holding Scootaville in both Qld and NSW and in 2025 we hope to include Vic, SANT and WA. Tas perhaps in 2026.
It looks like the Kiwis are coming on line too, 2026 could see Scootaville in all States of Aust as well as in NZ.
The Association and the websites will remain, all the Course Photos will still be there as will the 80 editions of the RAM. We're going to start a new section which we'll call SPECIALS - this will include coverage of Reunions, Events etc, more of a Blog than a Magazine.
A huge thank you to everyone who has contributed over the years, it's been fun but unfortunately its days are done.
But - if anyone would like to carry on with the RAM, please get in touch.
Scootaville 2024.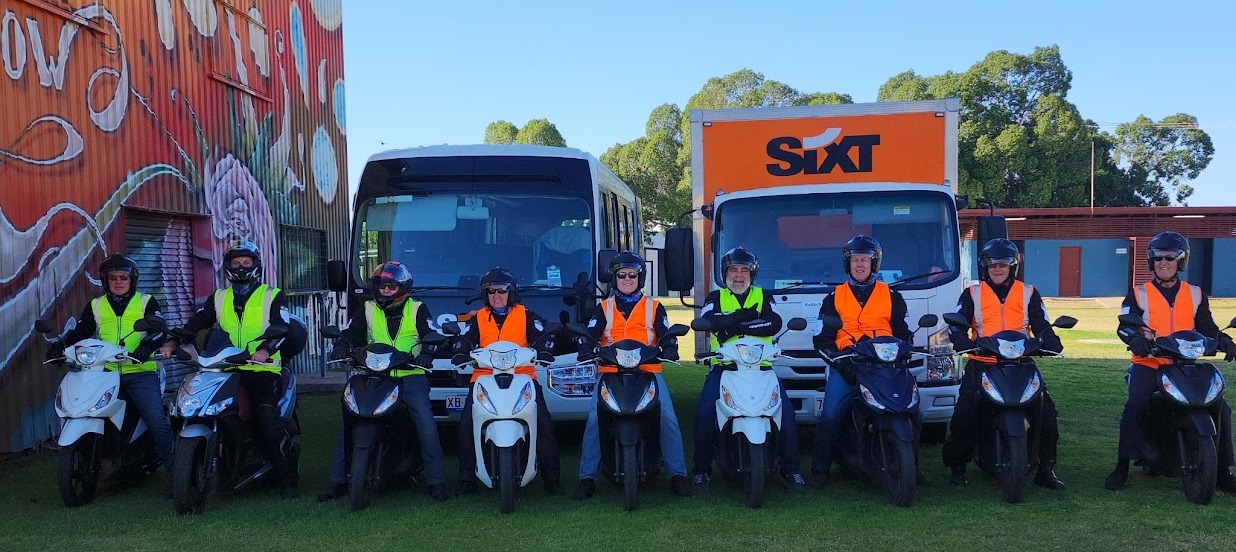 Next year we're holding Scootaville in both Qld and NSW, the Qld version will get together at Chermside on the 27th August and leave on the 30th August and travel via Warwick, Goondiwindi, Toowoomba, Maroochydore, Gayndah, Gladstone, Rockhampton, Sarina, Airlie Beach, Ayr, then Townsville - arriving on the 13th Sept - 20 nights
The NSW version will get together at Windsor (opposite RAAF Richmond) on Mon the 18th Nov and leave on the 20th Nov and go via Muswellbrook, Mudgee, Dubbo, Parkes, West Wyalong, Wagga, Canberra, Bathurst, Katoomba, Lithgow and back to Windsor - 20 nights.
We're holding discussions with Channel 7 with the aim of them sending a crew of 3 along with us in Qld, to record the whole event and produce a one hour program for showing on 7 Mate and 7 Two. This will give us National coverage and enable us to solicit donations Australia wide. We're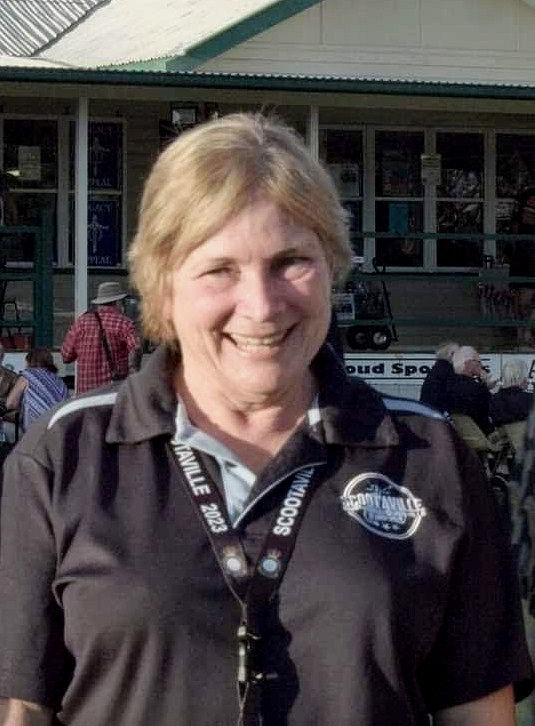 also talking with the New Zealand Air Force Association and we've invited 4 of their members to join us on the Qld run next year. We hope that in 2026 Scootaville is running in NZ - it becomes a joint Aus/NZ event, they will send a few over here every year and we can go over and there.
What this means though, as we can only take 40 people on each trip, due to accommodation availability, and as we've got 7 spots already pencilled in (3 X Ch 7, 4 X NZ) if you would like to be involved, it would probably be a good idea to get your name in now, you can do that HERE. If we get too many applicants, we'll have to do a draw from the hat.
As we go Australia wide, it will be far too big and far too complex for us to handle, it will require a centralised body to manage and oversee it which is why the Federal Body of the Air Force Association will take it on. The Radschool Association Inc will still be involved but only on a minor scale, we'll start the hand-over, take-over next August when we go Queenslanding.
The ultimate aim is still to raise funds for Legacy and for homeless Vets in Australia and for similar charities in NZ.