Radschool Association Magazine - Vol 38
Page 3
Privacy Policy | Editorial Policy | Profit Policy | Join the Association | List of Members | Contact us | Index | Links
Page 3 Girl.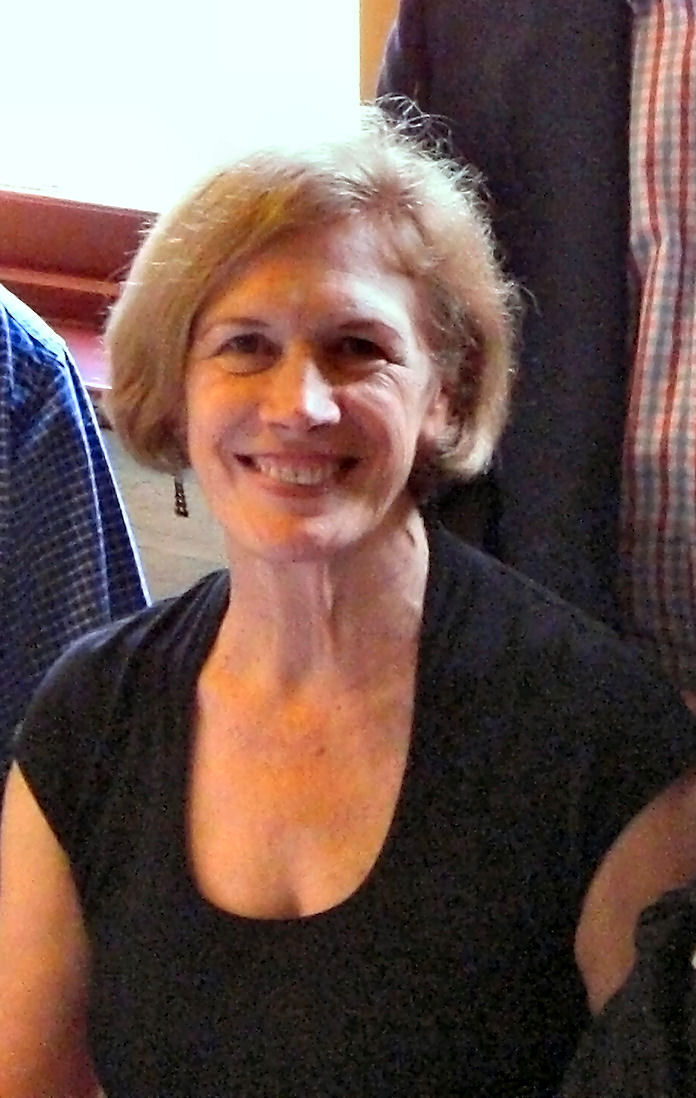 Our page 3 girl this issue is the lovely Faye Chatham, who was spotted at the Djinnang AGM/Get Together back in May 2011. In her RAAF days, Faye was Faye Wesley and in 1965 she was on 25 Teleprinter Course at Laverton. She now lives in the Bundy area in Queensland.
The History of RAAF Wagga.
RAAF Base Wagga was established in 1940. In 1939, the Australian Government bought some 300 acres of the property known as 'Allonville' from the Brunskill and Lyons families for the sum of £12,500 ($25,000). The base was established to meet World War II needs because of its suitability in terms of climate (???), geography and accompanying infrastructures. The first buildings were constructed out of brick, as it was intended from the outset that this was to be a permanent base. Some of these original buildings are easily identified, such as the museum at the entrance to the base which was the original guardhouse.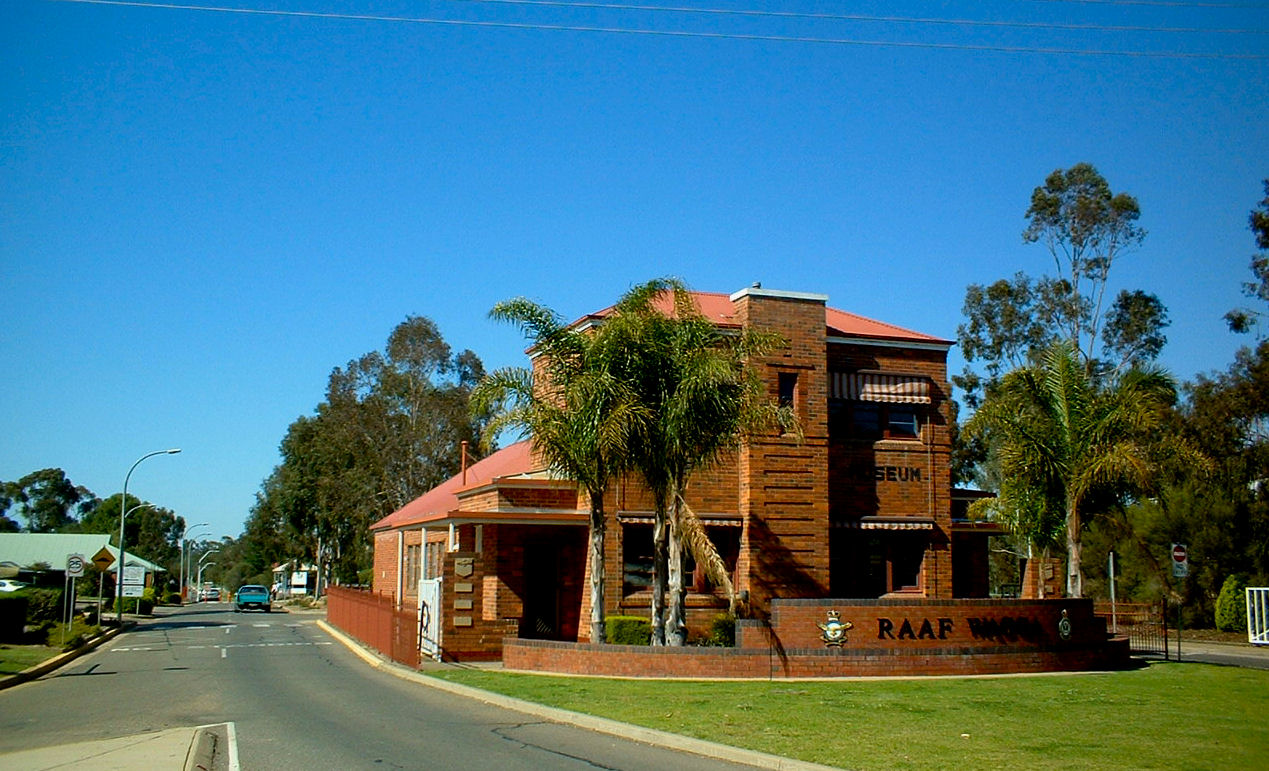 During World War II, many temporary buildings were erected but these have since been replaced by permanent structures. In July 1940, No 2 Flying Training School, using Wirraways and Ansons, operated from the base. In 1942, the unit was replaced by No 5 Aircraft Depot, which handled the major maintenance work on aircraft including such famous types as Beauforts, Beaufighters, Venturas and Mitchells. Also operating from the base at this time were No 31 Squadron and 5 Operational Training Unit.
After the war, No 5 Aircraft Depot was disbanded and No 1 Engineering School relocated from Ascot Vale in Melbourne. In March 1946, this unit became known as the RAAF Ground Training School and, from this point on, became the centre of training for all RAAF ground trades. In May 1950, this was changed to the RAAF School of Technical Training and in December 1952, RAAF Base Wagga came into being, comprising Headquarters Wagga, RAAF School of Technical Training and Base Squadron. No 1 Recruit Training Unit (1RTU) was formed at Richmond on the 2nd August, 1954, then relocated to Rathmines in April 1958 and then moved down to Wagga on the 30th Nov 1960. In March 1964, 1RTU was moved to Edinburgh, South Australia but has now been moved back to Wagga, which now is one huge training base.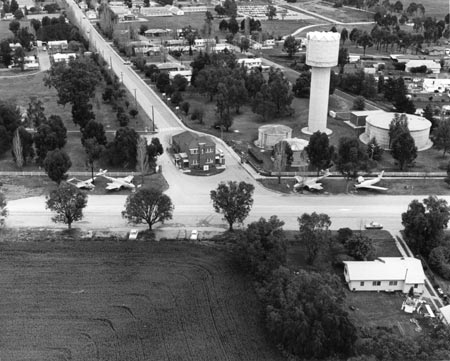 Although the RAAF has provided instructional training since the early 1950s, it was not until 1985 that RAAF School of Management and Technology Training (RAAFSMTT) had its own unit identity on the Base. Since then, the school has developed the present suite of courses to train personnel as instructors, course developers, training managers, training administrators, and educational officers.
Until August 1998, Airmen Leadership Flight was formerly part of RAAFSMTT after which it came under the control of the School of Postgraduate Studies, RAAF College. Airmen Leadership Flight is responsible for the conduct of airmen courses in the Professional Military Education and Training Scheme.
Following are some photos of Wagga – taken many years ago, back in the 1950's…..some of these buildings might still be there??
Airman's Mess - 1954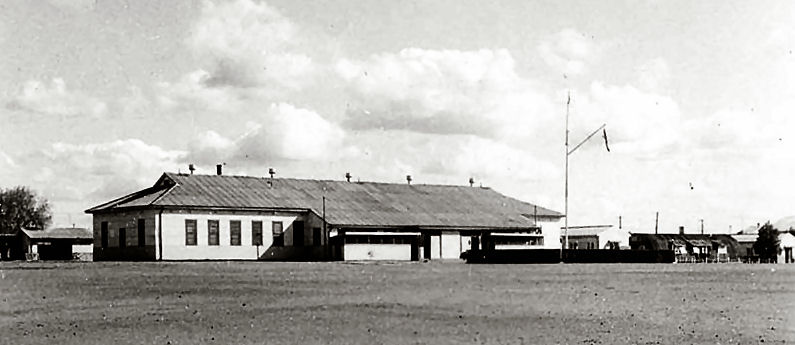 Post Office
In the movies - Interbreeding is genetically possible with any creature
from anywhere in the universe.
Education Centre.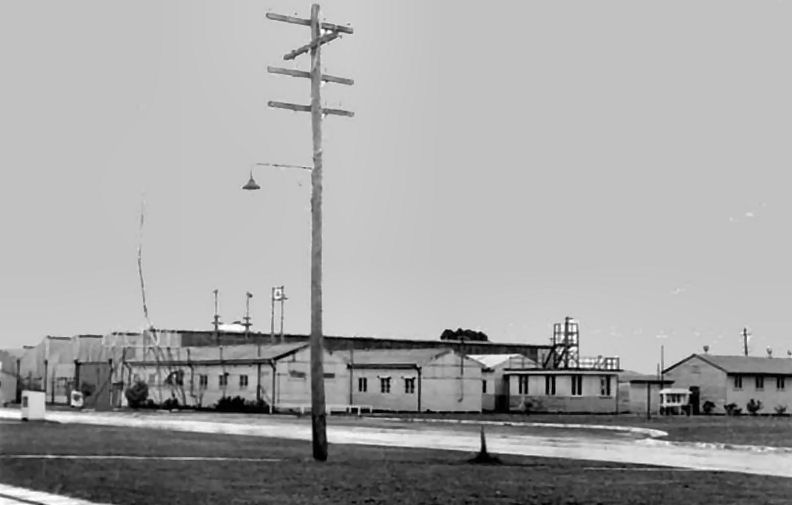 In the movies - If staying in a haunted house,
women always investigate any strange noises in their most revealing underwear.
Hangar 154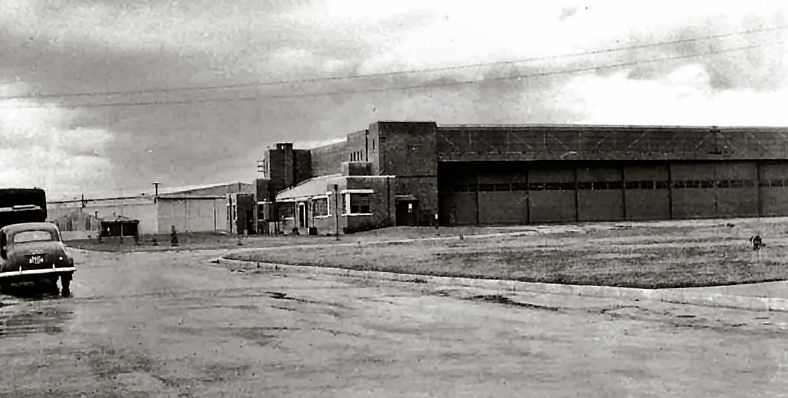 Electrical Section.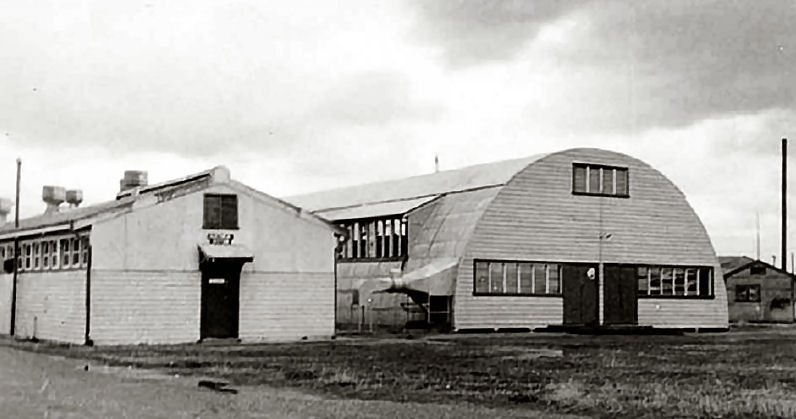 In the movies - Every morning, Mothers always cook toast, eggs, bacon and hash browns for their family,
even though their husband and children never have time to eat it.
Engine Hanger.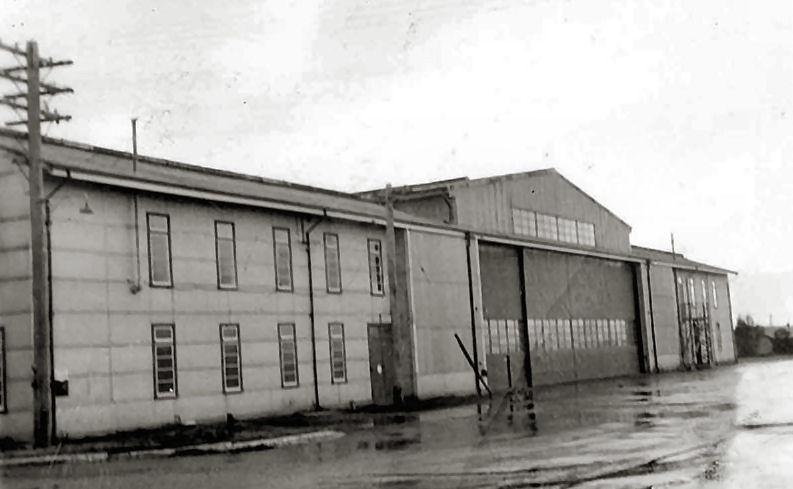 Theatre.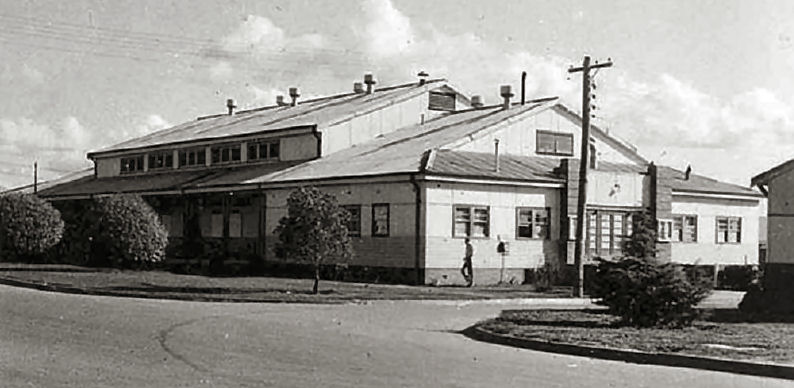 In the movies - A single match will be sufficient to light up a room the size of the MCG.
Main Street.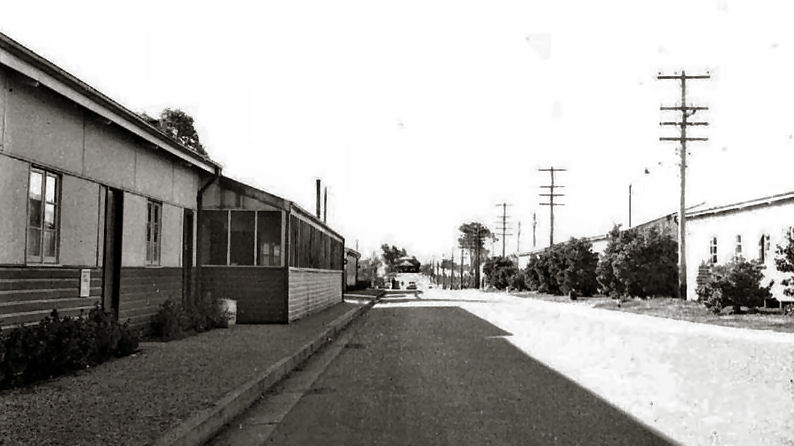 In the movies - If a killer is lurking in your house, it's easy to find him.
Just relax and run a bath, even if it's the middle of the afternoon,
then look in your bathroom mirror and he will suddenly appear behind you.
Living Quarters.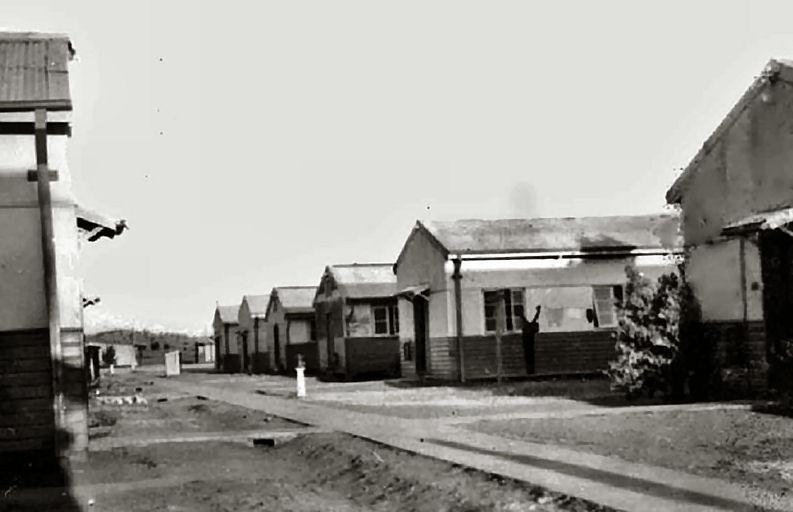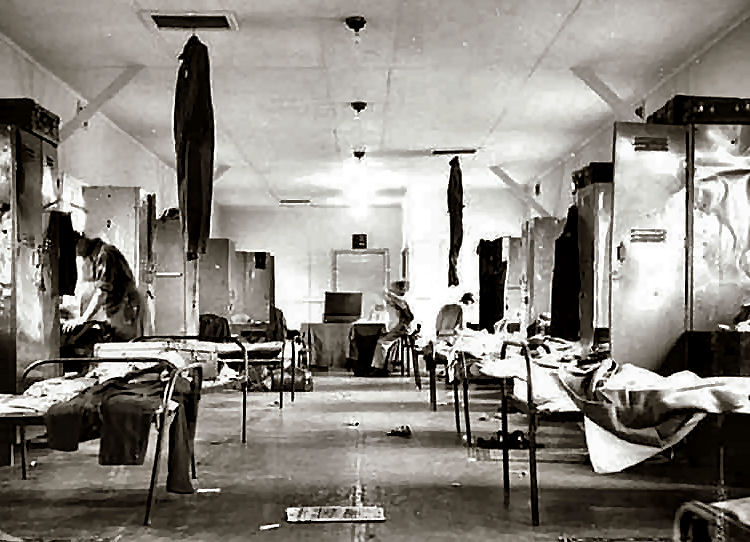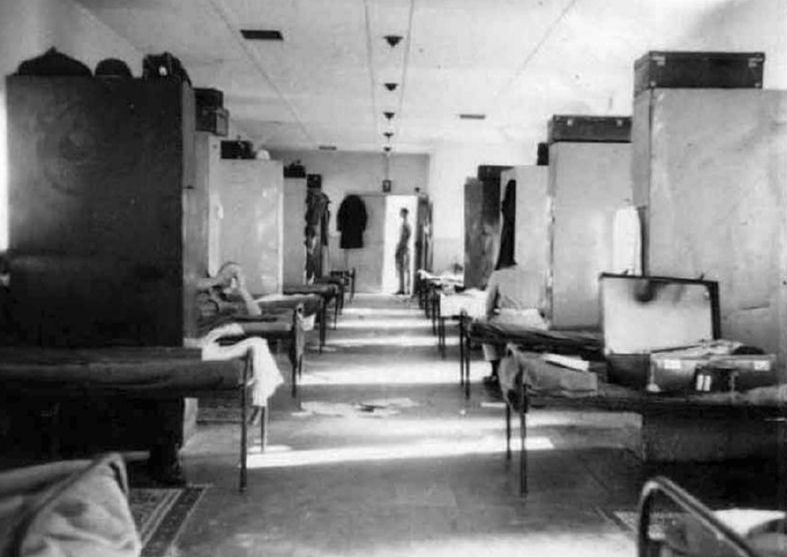 Appy Rec Room.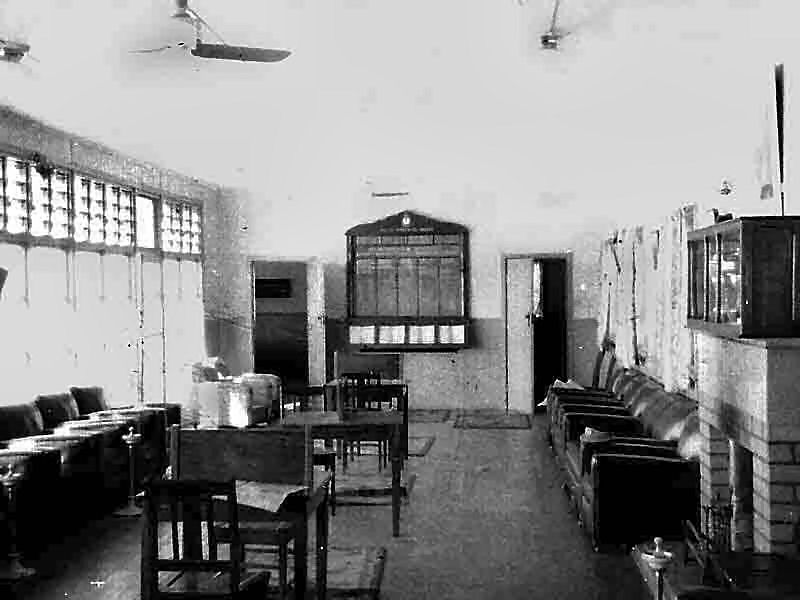 Base Hospital.
In the movies - It is always possible to park directly outside any building
at any time, in any city in any country in which you are.
Wagga - 2008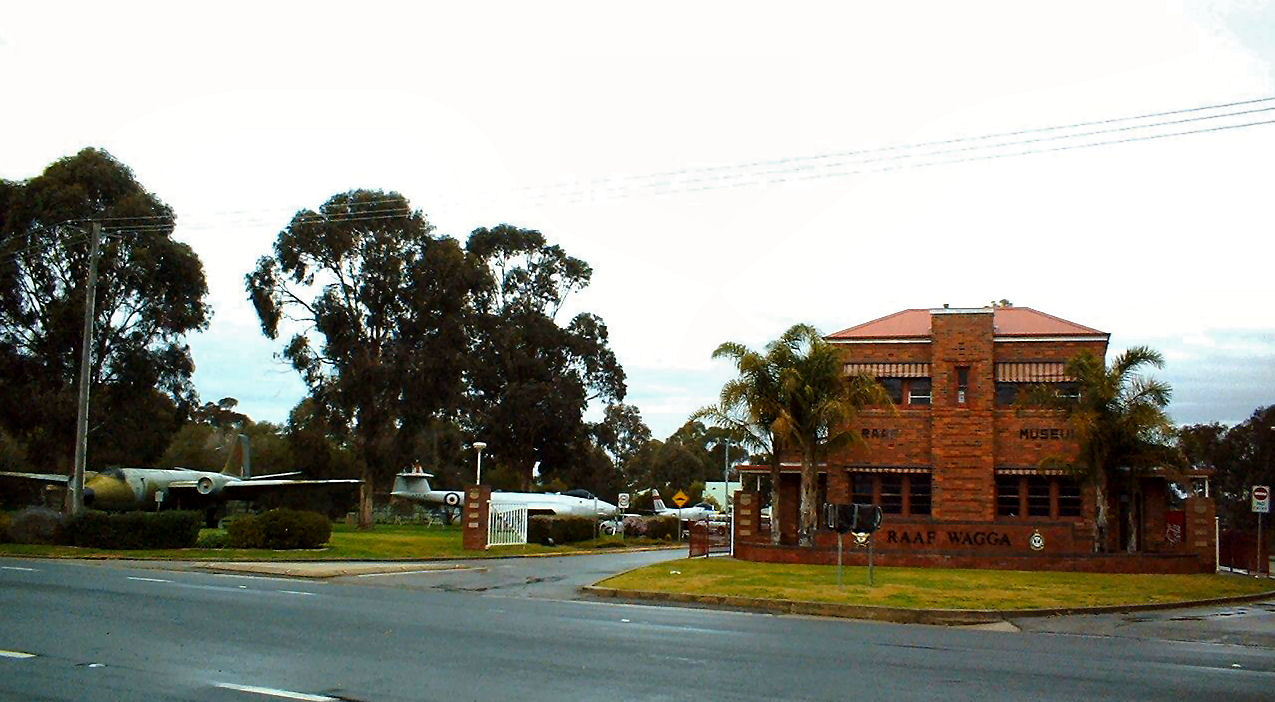 In the movies – A cough is usually the sign of a terminal illness.
THE BEAVERS - FURRY DAMM WORKERS.
RAAF Engineering Apprentices trained at the Forest Hill RAAF Base from 1948 through to 1993 under the auspices of the RAAF Engineering Apprentice Scheme. Over that period, 4,468 apprentices graduated from Forest Hill and fulfilled over 60% of the RAAF's technical manpower needs.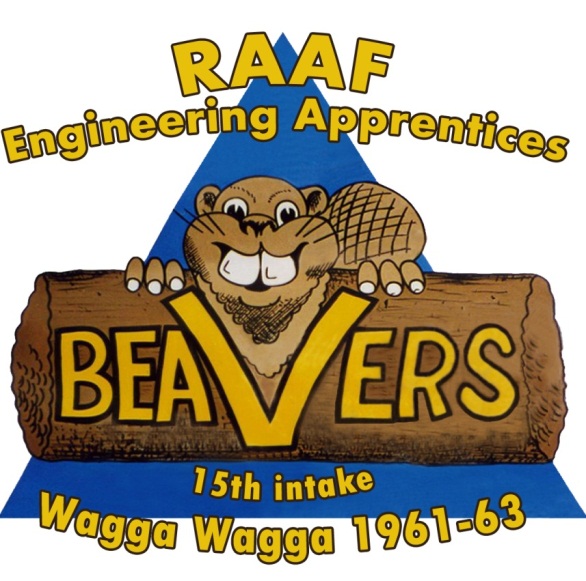 These RAAF School of Technical Training (RSTT) engineering apprentice graduates contributed significantly to the operational capability of the Australian Defence Force (ADF) in fields of aircraft maintenance, communication, aircrew life support, explosive ordnance and other logistic and support functions relating to engineering, supply, clerical and administration.
In January 1961 137 youths aged between 15 and 17 signed up as engineering apprentices; 132 in the RAAF, and 5 in the RNZAF. They were the 15th intake of the RAAF engineering apprentice scheme. They signed on for 15 years' service, and were given the course name of 'Beavers' (Furry Damm Workers).
15th Intake (Beavers) commenced training in January 1961 at Wagga. One hundred and thirty seven 15 to 16 year old students were indoctrinated into military training which proved to be a very different world than their comfortable surroundings as civilians. Drill instructors had methods of persuading young fellows into obeying rules and moulding characters to meet military specifications. After some 3 months of military re-arranging of thought patterns it was of some relief to commence training in Engineering.
The following five photographs are of the 137 Beavers taken in late January 1961 approximately nine days after they enlisted.
15 RAAF Apprentice Intake (Beavers)
1 Flight
Wagga, January 1961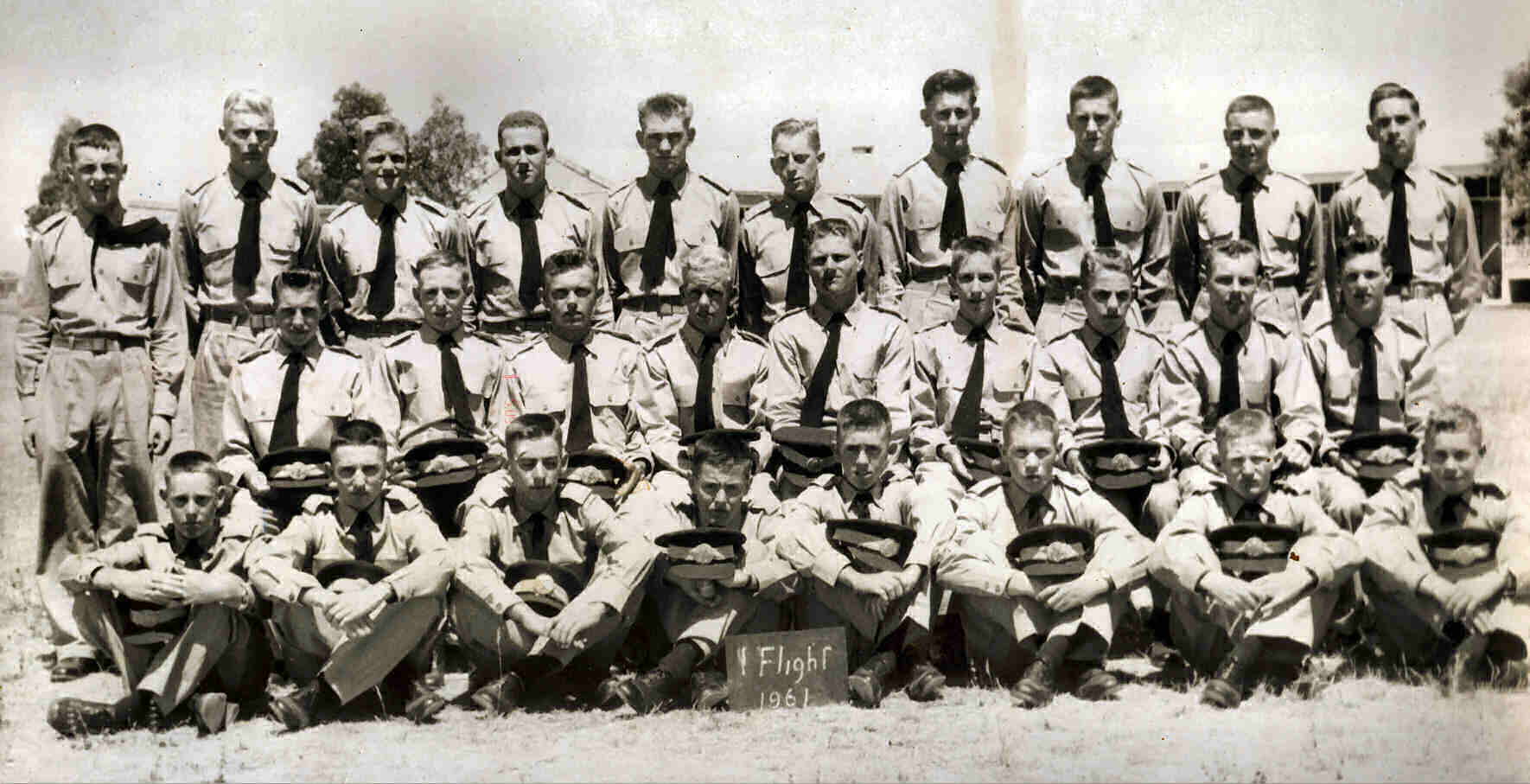 Rear L-R: Peter Hill, Gordon Ruming, Bob Koger, Kevin Esposito, Gerry Cansick, Dennis Caesar, Graham Johnston, Bill Vandenberg, Denis Macneall, Doug Whawell
Centre L-R: Dave Martin, Mick Berryman, Miro Janco, George Newnham, Fred Adams, Ray Patterson, Jack Hardwick, Mick Bell, Dave Ryan
Front L-R: Ray Ashton, Geoff Unicomb, Gary Watson, Robert Rowe, John Gorrie, Bob Hood, Terry Morton, Doug Clark
2 Flight, Kiwaroos.
Wagga, January 1961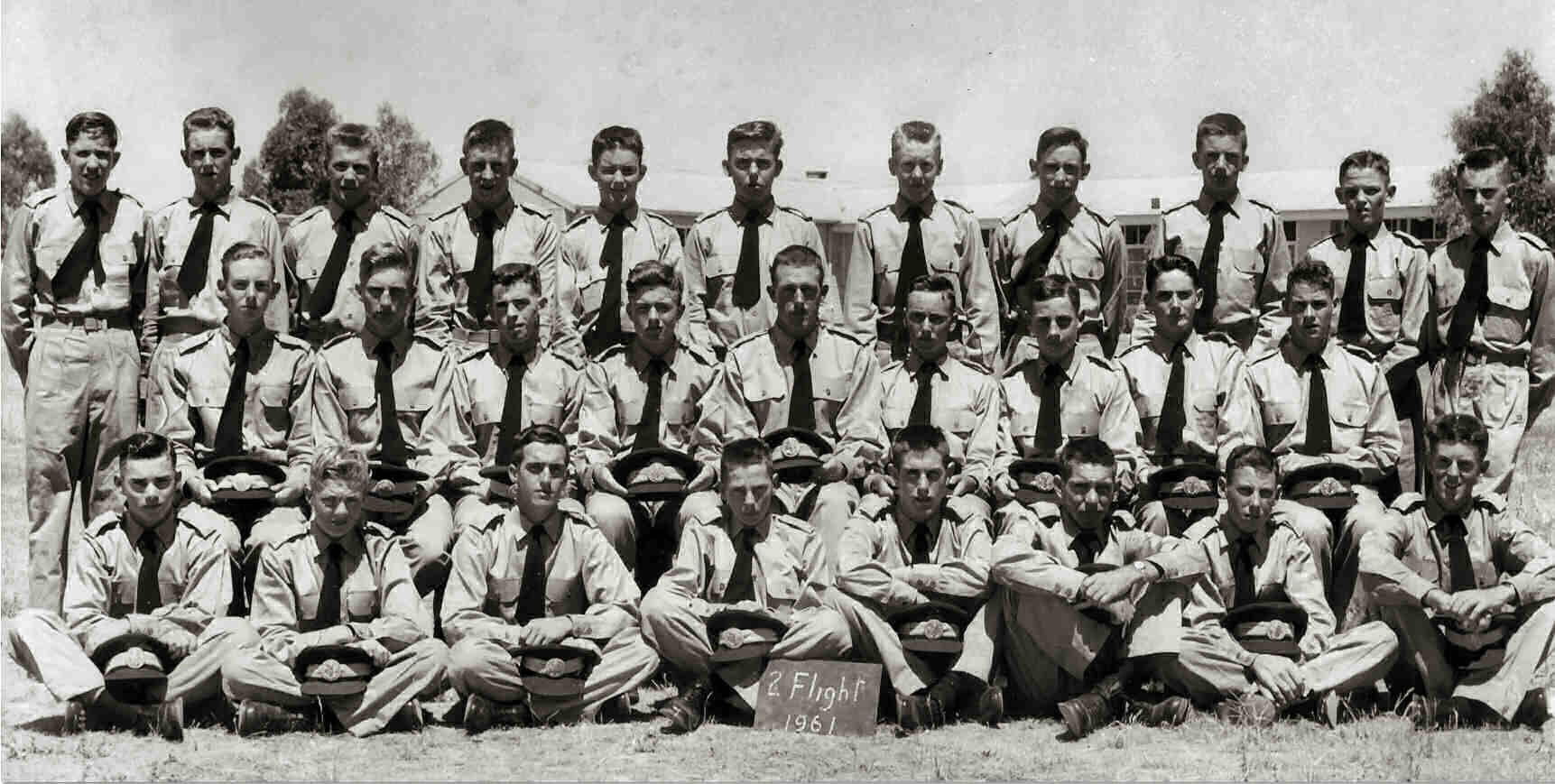 Back Row: Brian Ryder; Chester George; Rob Wilson; Llew Robb; Warren Dickson; Ross Bryant; Jim Irvine; Dave Comber; Brian Camp; Bill McCarthy; Kevin Gurney.
Centre Row: John Bone; Dave Court; Russ Cross; Frank Grimshaw; Tony Murphy; Mick Creswell; Flynn Henry; Pete Joyce; Ron Window.
Front Row: Barry Worthington; Ralph Donelan; Ian Everett; John Sargent; Bob Greenacre; Jim Herron; Dennis Stringfellow; Al Lyon.
3 Flight (Untouchables)
Wagga, January 1961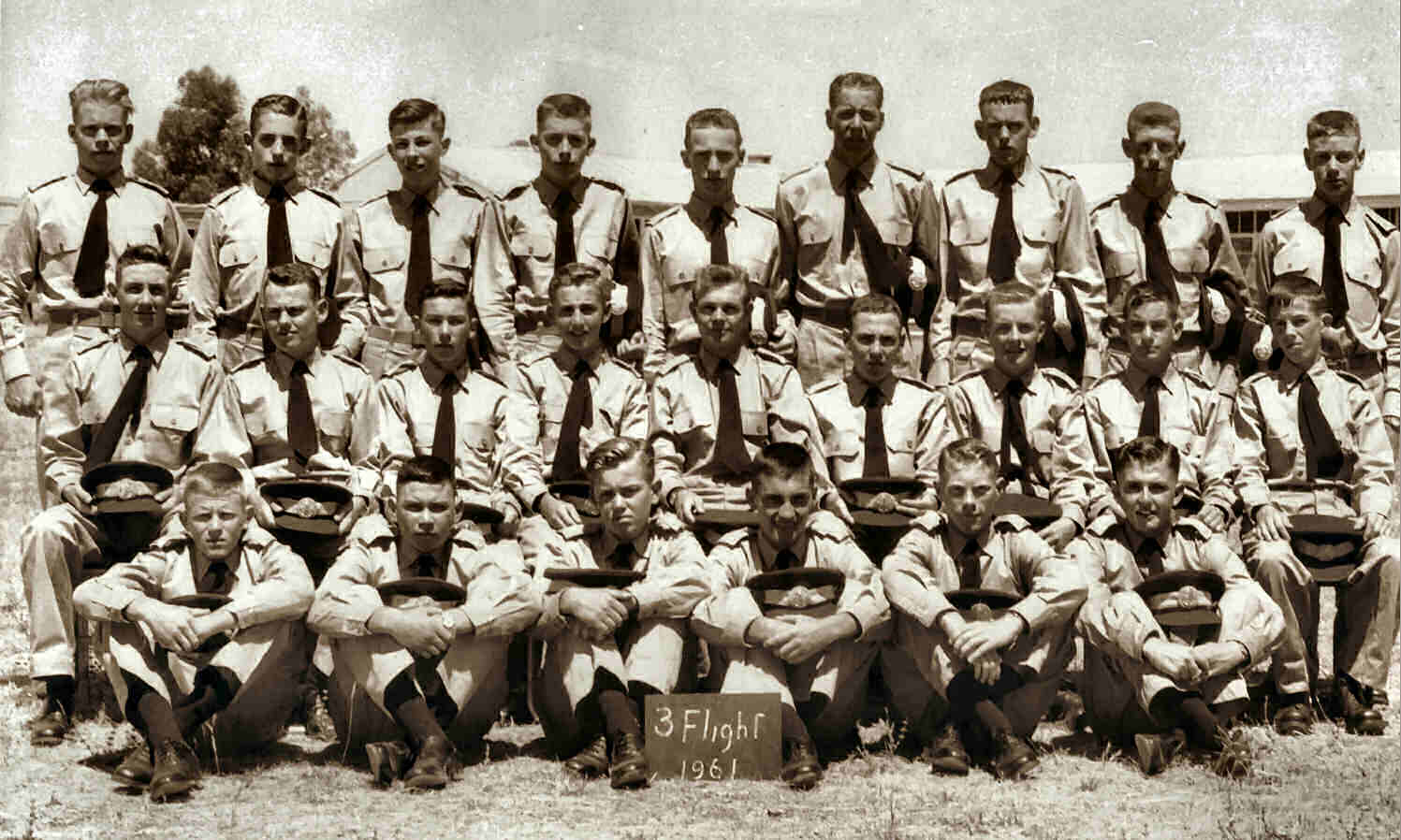 Back Row: Athol Keanalley; Bernie Knowler; Lawry Hunt; Keith Row; Peter Hollingworth; Hop Allen; Don Gordon; John Chapman; Frip Brown.
Centre Row: John West; Harvel Hersant; Ron Knight; John Tardy; Gavan Greaves; Noel Irving; John Rouse; Graeme Donald; Robbie Rhoades.
Front Row: Randy Stone; Bill Cottrell; Keith Every; Pete Maksymczuk; John Patey; Alan McDonald.
4 Flight.
Wagga, January 1961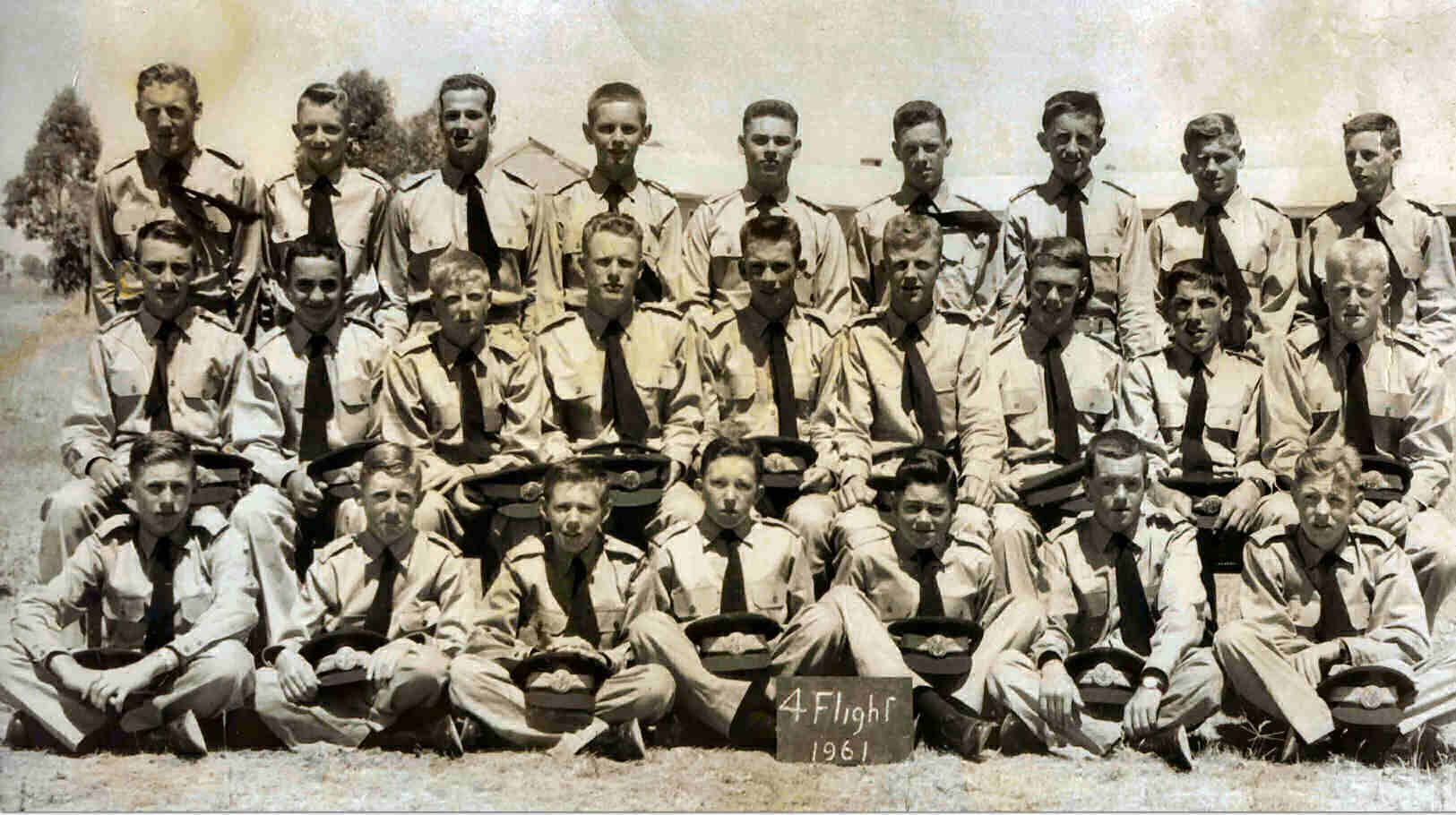 Back Row: Neil Moreton; Marty Robbins; Barry Waters; Dave Lee; Jack Opie; Allan Ryan; Jim Duncan; Karl Loibl; Allan Attwood.
Centre Row: Malcolm Baggot; Russell Tooth; Graham Peacock; Jim Harvey; Arthur Smith; Roy Carlton; Kevin Walters; Ian Butcher; Graham Dangerfield.
Front Row: Ivor Springfield; Kevin Webb-Wagg; Denis Tullberg; Wally Little; Daryl Jazownik; Jimmy Windsor; Vic Byers.
5 Flight. (The Devils)
Wagga, January 1961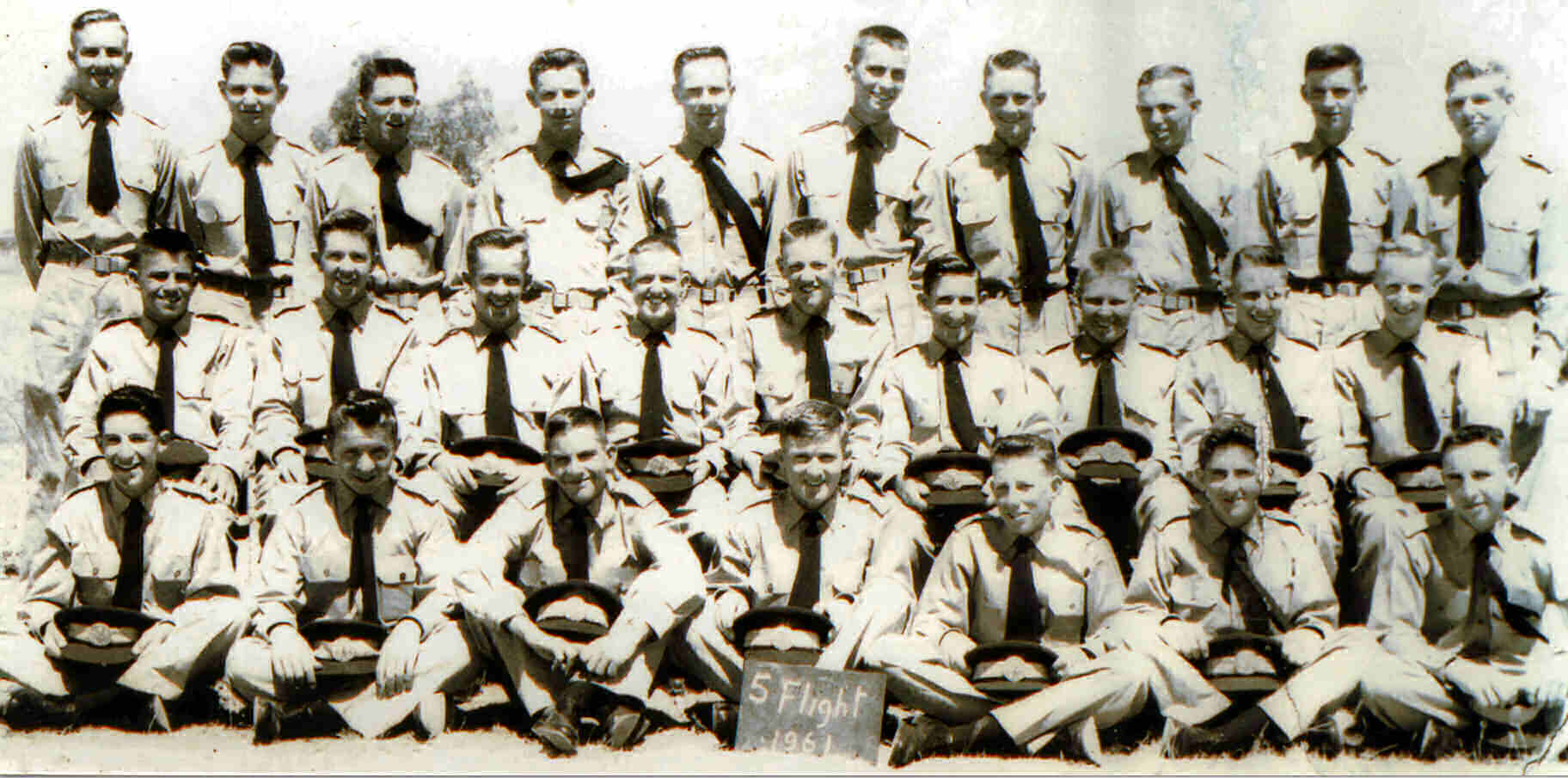 Back Row: Bryan Simpson, Adrian Blythe, Bruce Ibbotson, Nev Wilkes, Theo Kleyn, John Wilkinson, Terry Gould, Wayne Gane, Ron Ramsay, Bart Vanderheld,
Centre Row: Adrian Forknall, Peter Booth, Colin Smith, George Bond, Mick Churchin, Richard Wills, Bill Schravesande, Darryl Cowling, Bob Tarrant,
Front Row: Terry Opie, Alex Viro, Bruce Donald, Frank Argaet, Don Worner, Roger Verney, Pete Ashworth
During the first twelve months all apprentices completed the same wide-ranging facets of basic engineering. In January 1962 apprentices were divided into their specialized trades, which included: Engines, Electrical, Armament, Airframes, Instruments and Motor Transport fitting.
Beavers were the last course to complete a three years training course at Wagga and were the last course to live in wooden wartime huts and have a cold dash through the Wagga frosts to the showers and loos in winter.
On the 13th December, 1963, there was excitement in the camp as 99 Apprentices finalized their military and engineering training at Wagga. A graduation passing-out parade and celebration ball were held to mark this important milestone for the Beavers
AUSTRALIAN BUSH ETIQUETTE.
IN GENERAL
1 Never take an open stubby to a job interview.
2. Always identify people in your paddocks before shooting at them.
3. It's tacky to take an Esky to church.
4. If you have to vacuum the bed, it's time to change the sheets.
5. Even if you're certain you're included in the will, it's rude to take your Ute and trailer to the funeral.
Sergeant's Mess Mid-Year Ball, 30 June 1961.
Laverton.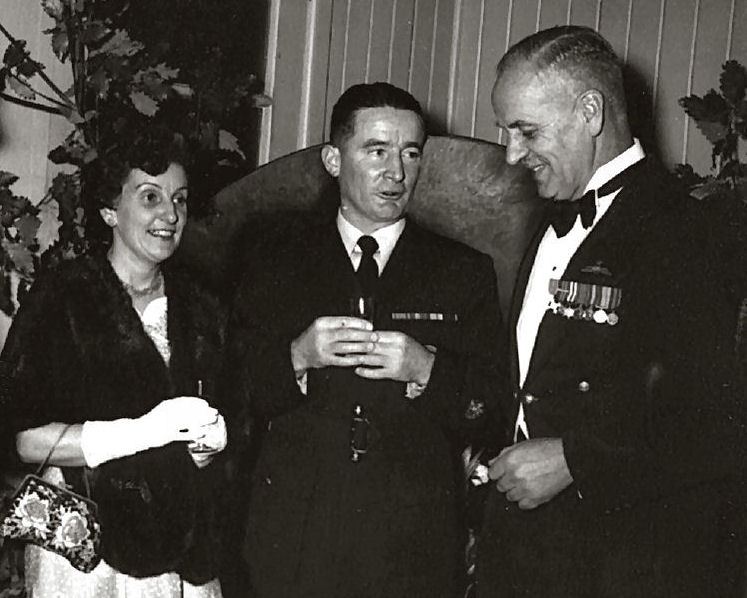 Irene McCarthy, Eoin McCarthy (C.M.C.). Wing Cdr. R. J. Fairbank
RAAF Ballarat Basketball Team (Circa 1953)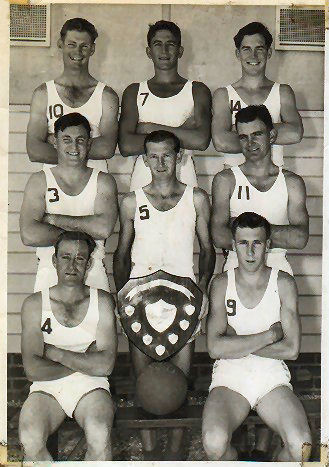 Rear L-R: Ron GRAY, "Buster" McLEAN, "Conch" CLEMENTS
Centre L-R: Plt Off McCAFFREY, Charlie DOYLE, Kevin HARGREAVE
Front L-R: Brian TURNER, Peter BLUNDELL.
In the movies - One man shooting at 20 men has a better chance of killing them all
than 20 men have or shooting the 1 man.
13TPRINOP, 1961.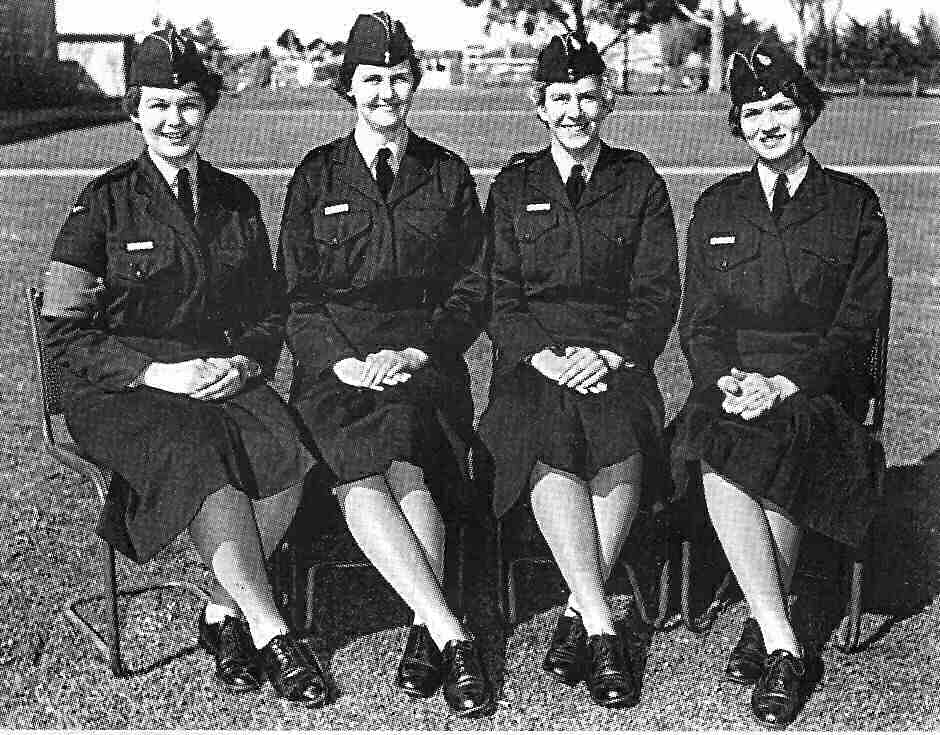 L-R: Kay WRIGHT (BIGGS), Margaret STAUNTON (DOOLEY), Denise SCHULTZ, Del SMEDLEY.
Sgt's Mess Ball, Butterworth. (1971)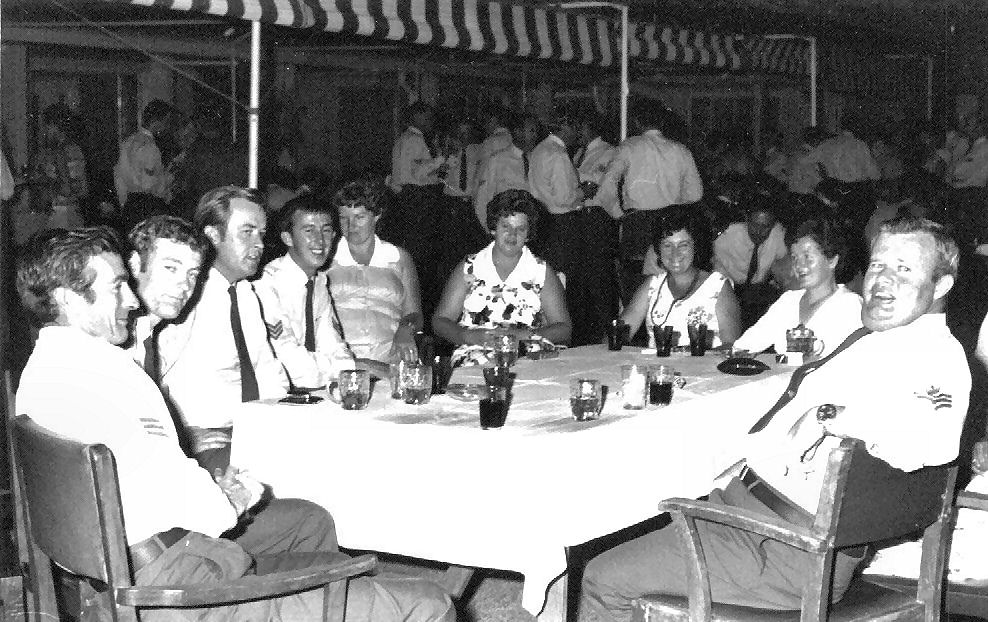 Ian Greenacre, Mick Paget, John Kelly, Vic Morrow, Yvonne Paget, Marlene Kelly, Marg Greenacre, Ann Morrow, Ray Trute.
9 RTC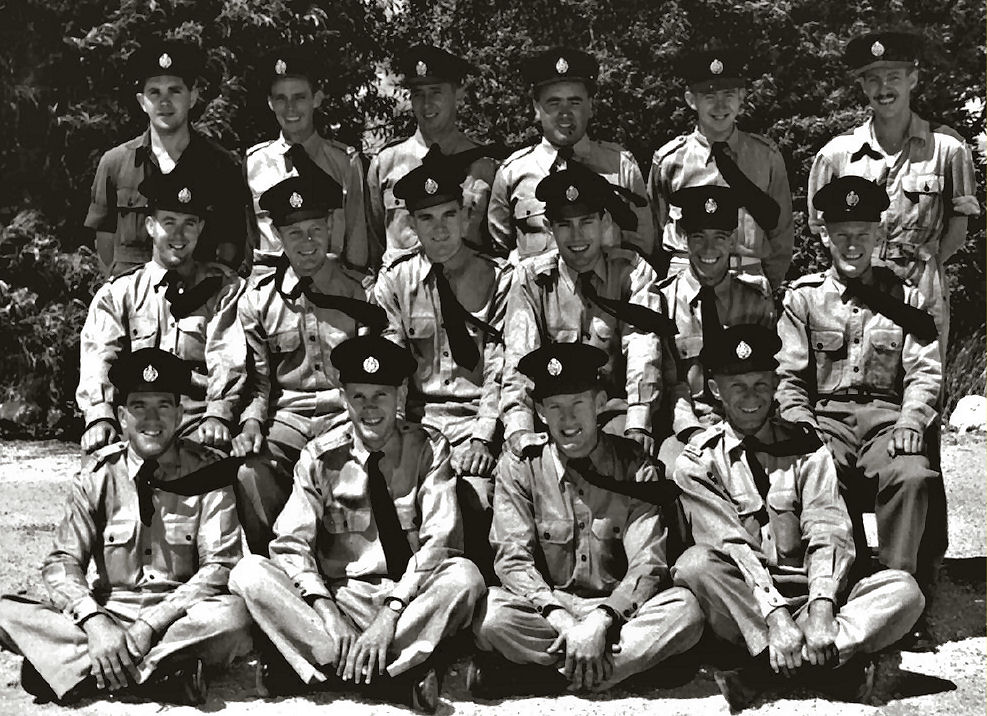 Rear L-R: R Winwood-Smith, W Budd, G "Del" Delaneuy, J "Cho" Denton, I Bride, J "Jacko" Jackson.
Centre L-R: E "Warbo" Warburton, B "Mac" McWatters, B "B B" Burns, B "Schmidy" Schmidt, W "Dicko" Dixon, B "Miff" Smith.
Front L-R: H Farlow, E Young, R "Chappy" Chapman, E "Dad" Perren.
AUSTRALIAN BUSH ETIQUETTE.
DINING OUT
1. When decanting wine from the box, tilt the paper cup and pour slowly so as not to bruise the wine.
2. If drinking directly from the bottle, hold it with only one hand.
26 TPRINOPS 1966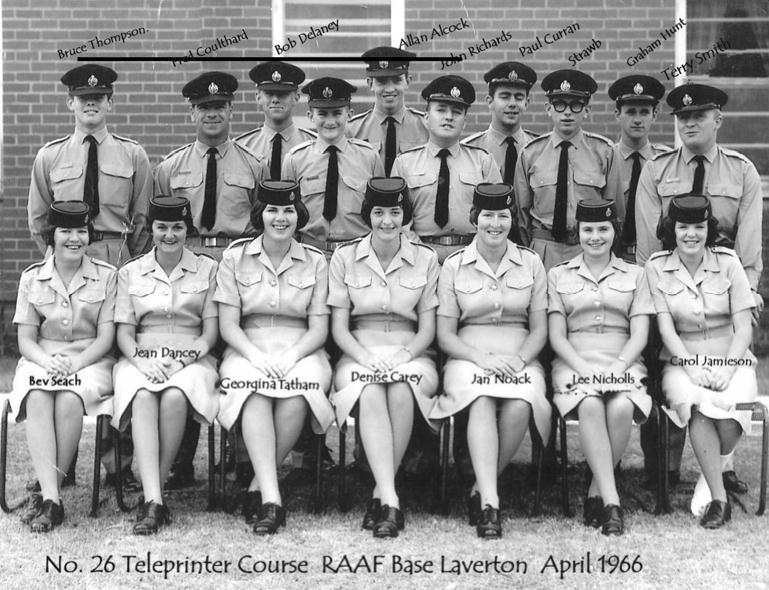 2 Sqn Comcen, Vietnam, Feb 1968.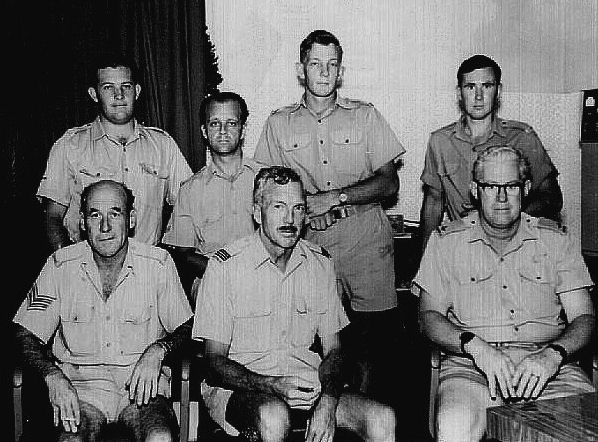 Standing L-R:
Les RAMSAY, Ray TRUTE, Derek ROLPH, Bob RYDING.
Seated L-R:
Aub WALKER, John COOMER, Alex "Blue" TAYLOR.
3 TPRINOPS - Ballarat, (3 March-15 May, 1959)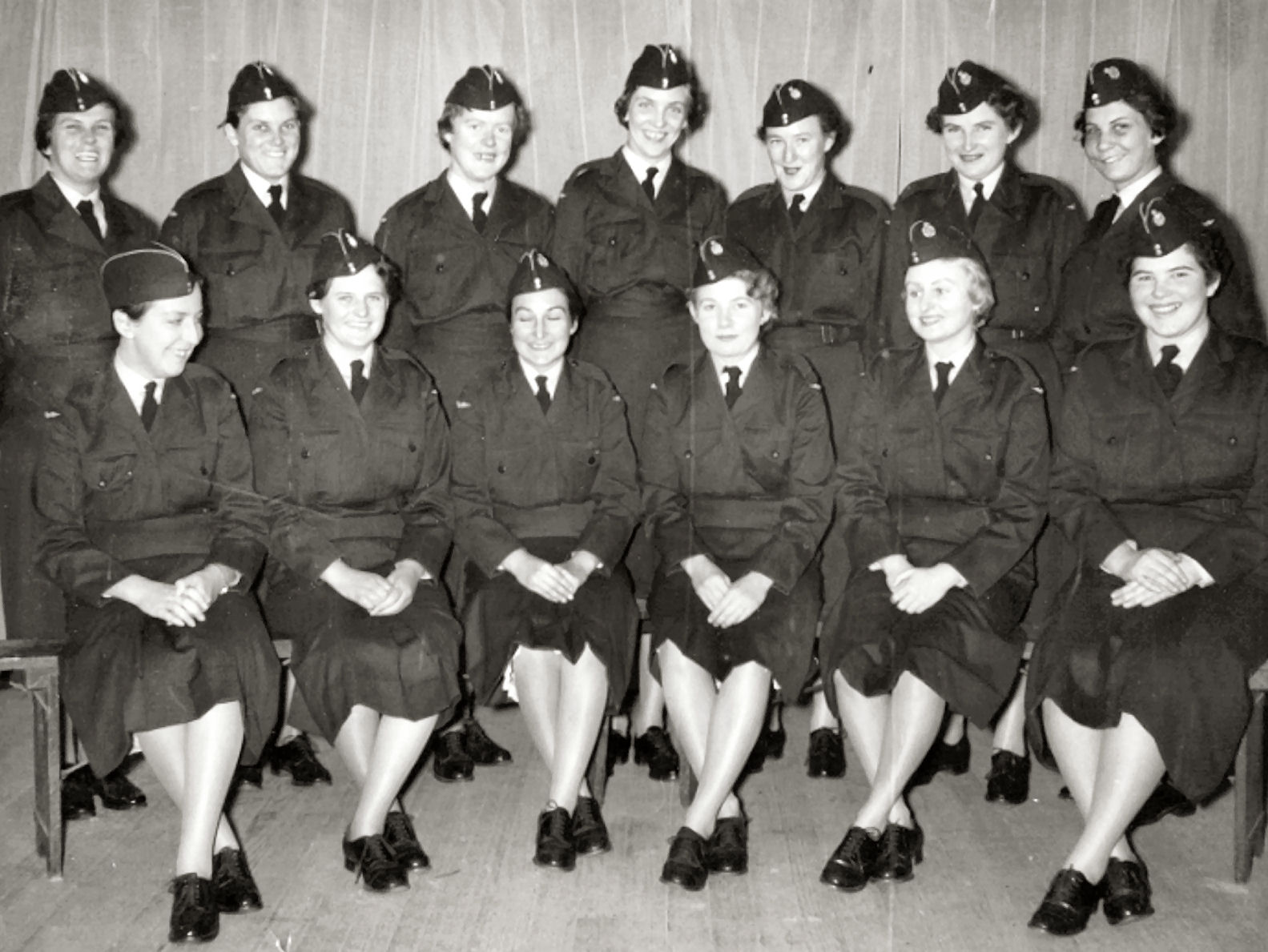 Back row L-R: Heather Gray, Bobbie Atkinson, Joan Coles, Lyn Jones, Maureen Hickey, Barbara Frazer, Beth Lucas.
Front L-R: Phyl Hart, Joan Webb, Barbara Willis, Shirley Russell, Jeanette Badrick, Mary Lubbers.
I stopped at your house the other day and was told you were down at your favourite biker bar with some friends. I wasn't sure where that was, but was told I wouldn't have much trouble finding it. Sure enough, I drove just a couple blocks and there it was...There is nothing like the feel of the sun on your face and the wind in your hair, is there? Click HERE to see the bar.
Back Go to page: 1 2 3 4 5 6 7 8 9 10 11 12 13 14 15 16 17 18 19 20 Forward