Of course, this has nothing to do with the increase in electricity prices.
Defamation.
People say things about each other all the time. So much so, that we have a variety of ways to describe this very common human behaviour. We call it gossiping, scandal mongering, backbiting…but where it involves a statement about another person which:
is communicated verbally or in writing to another person; and

has the potential of causing damage to that other person's reputation; and

is false.
The legal term for this behaviour is "defamation".
These days, people access and use the internet and communicate by way of e-mails and social networking with increasing frequency. As a result, defamatory statements are becoming increasingly common, including when:
a person sends an e-mail containing a defamatory statement to a number of people, and this e-mail has been brought to the attention of the person defamed; and

a person sends a private e-mail containing a defamatory statement to one person, and that person then forwards this e-mail to third parties which then comes to the attention of the person defamed.
There have been many cases where people have been defamed using the internet. It is easy, in a moment of anger or frustration, to state a little too frankly what you think about someone else. In fact, it is so easy to do this that it can be dangerous. E-mails can be quickly written and sent to many people simultaneously. Once sent, they are permanent and cannot be retrieved. If you send an e-mail to another person that contains defamatory statements, you may be liable to pay damages to the person defamed.
You may also be liable to pay damages to the person defamed if you receive an e-mail that contains defamatory comments and:
forward that e-mail to others; or

reply to the e-mail and copy other recipients into the reply.
If that happens, you may receive a letter from a lawyer and be forced to retain your own lawyer to respond and potentially apologise for making the defamatory statements or passing them on. Be aware that it is very easy for someone to edit an e-mail originally sent by you when they forward that e-mail. If your e-mail has been edited you may find yourself being accused of defamation and you may be required to produce evidence to show that the edited e-mail was not sent by you.
If you are concerned that someone may edit an e-mail sent by you it is best to ensure that you always keep a copy of the sent e-mail for yourself. You can keep an electronic copy or print the e-mail. To avoid being accused of defaming someone else or re-publishing someone else's defamatory statements, it is always best to ensure:
you do not forward emails which contain controversial comments sent to you by others;

you read through and satisfy yourself that you are comfortable with, everything contained in an email sent to you by someone else before you forward it;and

you avoid making statements that others could interpret as damaging to their reputation.
If in doubt, either seek profession advice – or better still, don't do it!!
Australia's Fuel Holdings
Australia's current fuel holdings are a concern, a real concern. At our current rate of consumption we have about 3 weeks' worth!!!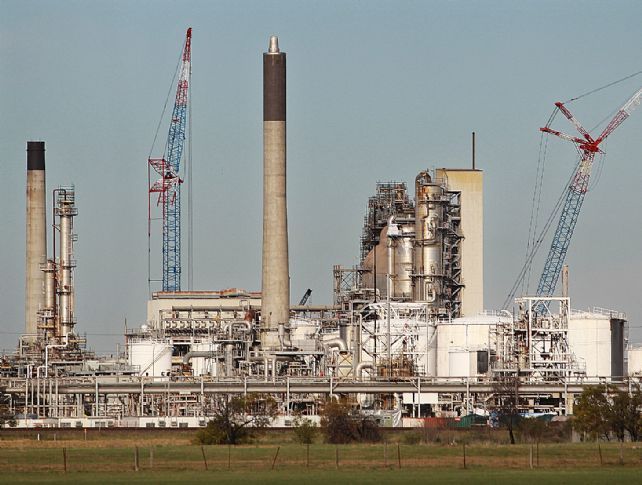 A report, written by ex-Deputy Chief of the RAAF, now retired, Air Vice-Marshal John Blackburn, was released in Feb this year. Being released in February, it predates the recent announcement of the pending closure of Shell at Geelong - the case is worse than originally thought.
His executive summary is:
As the world's ninth-largest energy producer, Australia has abundant renewable and non-renewable energy resources. Despite these resources, we are heavily dependent on imports of refined petroleum products and crude oil to meet our liquid fuel demand. This import dependency has increased in recent years.
Our transport systems are wholly oil dependent. The reasons for this dependency may be economically sound due to the relative lower cost of oil but the lack of fuel diversity significantly impacts our resilience if we experience supply interruptions or a reducing availability of affordable oil supplies in the future.
The very small consumption stockholdings of oil and liquid fuels in Australia, combined with what appears to be a narrow assessment of our fuel supply chain vulnerabilities, does not provide much confidence that the strategic risks to our fuel supply chain are well understood and mitigated by our nation's leaders, the business community or the population at large.
In essence, we have adopted a "she'll be right" approach to fuel security, relying on the historical performance of global oil and fuel markets to provide in all cases. Unfortunately, as a result of our limited and decreasing refining capacity, small stockholdings and long supply chains, our society is at significant risk if any of the assumptions contained in the vulnerability assessments made to date prove false.
We would not be the first country to get our assumptions wrong. In that respect, history can be relied upon.
Click HERE to hear an interview between AVM John Blackburn and radio 2GB's Ross Greenwood. Click HERE to read the full report
The city is not a concrete jungle. It is a human zoo.
Fake Medals.
With ANZAC Day upon us, it is fitting that we mention a scam which is unfortunately growing in activity. The scam happens when you have your medals mounted at (some) private mounting businesses.
A few of these unscrupulous businesses are substituting your real medals with replicas and then mounting the replicas. This is more difficult with full-size medals because the member's details are engraved on the edge of most. Miniatures are the most common victim of this scam as it takes a keen eye and experience to detect a substitution, a task made difficult when you have no other set for comparison.
For some years now it has been a requirement that replica medals have an identifying mark to indicate they are replicas. By the nature of a medal, it is important that the medal looks authentic when worn, so the "replica" marking is made in a position which is not on display, like the reverse side but not all replicas comply with this requirement. When court mounted the replica indication cannot be seen. Detection of replica miniatures is easy enough in all but one case. Because they are usually cast and not minted the edge is a bit rounded whereas the originals have a flat edge with a well-defined angle at the front and back. For the scammer, full-size medals which have the engraving on the back can be substituted more easily than those engraved on the edge because the engraved area on the back is covered by the court mounting but are detected in the same way.
The proprietor of a long established militaria company in Brisbane said that collecting medals is a growing "superannuation strategy" which can net even the legitimate collector a retirement nest-egg. It seems that some collectors have found a way to increase their profit margin by this substitution scam. The extent of substitutions ranges from sloppy work - one replica clasp amongst originals - to a complete set of five miniatures.
Anyone who will have medal work done by private businesses should:
take clear, close-up photos of the originals so you can recognize a substitution; obtain a receipt detailing, individually, what medals you are presenting for work and that they are originals and what work is to be done;

be prepared to explain why you require a receipt and what information is required on it (without making accusations); and
be prepared to walk away if you don't get it.
Dutch Department Store Ad
HEMA is a Dutch department store. The first store opened in November 1926, in Amsterdam and today there are 150 stores all over the Netherlands. This company has a sense of humour and a great computer programmer, who has far too much time on his hands. Click HERE to see one of their commercials - don't click on any of the items in the picture, just wait a couple of seconds and watch what happens.
And who said romance was DEAD??
And THIS has to be the best mixture of old and new we've ever seen!