50th Anniversary of the Battle of long Tan.
Attention all signallers past and present, families and friends.
50th anniversary of the battle of Long Tan
9 day tour/reunion
Vietnam
15 August – 23 August 2016
As is the custom of the expat Vietnam Veterans, to have a tour to celebrate significant events of the Vietnam war, we are again proposing the above tour/reunion to mark the 50th Anniversary of the Battle of long Tan.
The tour will last nine days in country and will encompass the areas of Saigon, Vung Tau, Nui Dat and a day trip to the Mekong. Post tours are available.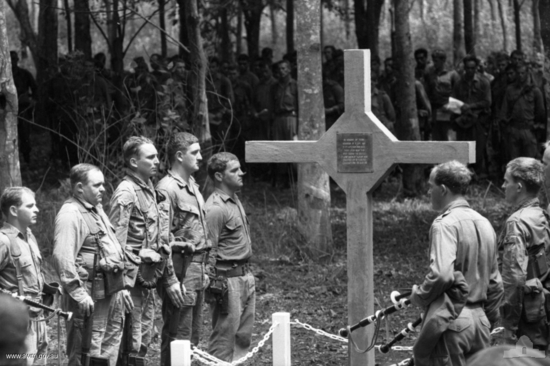 The cost is $US990 per person twin share and a single supplement of $US300 for anyone requiring single accommodation. Most meals and all transfers and entrance fees are covered in the fee. All transport to and from Vietnam, Visa, Travel Insurance costs and tips (USD 3.00) are the responsibilities of the participant.
The tour will have English speaking guides.
As in previous Tour the number of places is limited, (approx. 200), we would advise people interested to start planning their participation and enrol as soon as possible.
More information and Registration can be found at Buddha's place.
The address is: http://www.buddhas-place.com/
Other queries can be sent to: rasigsvn2016@outlook.com
Robert "Stretch" Murdoch
Secretary - 50th Anniversary Tour.
A Wannabe.
An arrest warrant has been ­issued for an accused fake war hero who told a magistrate he was dying of cancer after he failed to appear in court.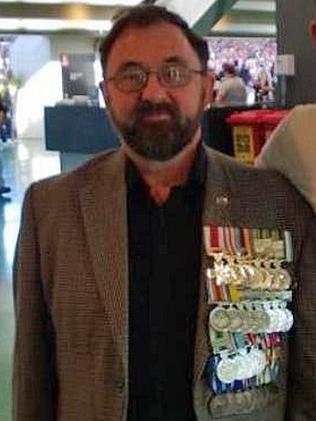 "Major-General" Neville Donohue faces deception charges, including impersonating a public official, and is also being chased for failing to repay a $460,000 loan. Mr Donohue has repeatedly failed to appear in court, writing to a magistrate in February last year that he was dying of cancer and had just months to live. Police officer Vaughan Atherton recently told the Ringwood Magistrates' Court Mr Donohue was "an old-time swindler" after he again failed to appear. This time, Mr Donohue submitted a statutory declaration claiming he was absent on "special military duty" and called for the charges against him to be heard in camera due to their sensitivity. He made a similar claim when he failed to appear in January.
<![if !vml]>
<![endif]>
Mr Donohue has been identified by former Army personnel as ex-corporal Neville McBryde Donohue from the Kilsyth (Vic) area, who served in the Army from 1970-76 but never in operational areas. He denies any wrong-doing and claimed to the ­Herald Sun earlier this year that he was in his 45th year of military service and service to associated paramilitary government groups.
"I didn't earn my decorations in the normal fashion, as in day-to-day military service. I earned them in behind-the-scenes service," he said then. Mr Donohue was charged with falsely claiming to be a veteran and wearing medals to which he was not entitled, after photos of him wearing four rows of military medals on his chest went viral on veterans' forums in 2013.
Mr Donohue faces 19 charges in the Magistrates' Court, including seven counts of impersonating a Commonwealth public official, deception offences relating to employment and driving offences, and has pleaded guilty to several unrelated deception offences. He also faces matters in the County Court relating to an unpaid loan on a house he purchased in June last year.
Airman Aircrew badges.
Lance Haslewood advises that he has a limited quantity of Airman Aircrew Badges available for purchase. The badge measures 35mm long by 25mm high and is copper-finished. For those desirous in purchasing a badge, details are below.
Please don't forget to tag your transaction with your name and follow-up with an email to me.
Badge: $10.00.
Packaging: $1.05
Postage: $1.40. (Australia only ~ please contact me for overseas shipping cost)
Total: $12.45.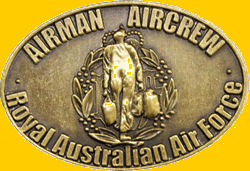 Payment details:
BSB: 014-740
Acct No: 904638517
Acct Name: Lance R Haslewood
Contact: lanceh@zeta.org.au
07 5496 4381
0414 295 888
Insecticides used at Nui Dat
John Mordike* writes: "Over the last two years I have undertaken a study on the use of insecticides at the 1 ATF base at Nui Dat, the home of the Australian and the New Zealand fighting force in Vietnam. The most important finding of this study is that much of the truth about insecticide use by 1 ATF has never been revealed.
Taking a broad perspective, my study has revealed the roles played by the Army, the Department of Veterans' Affairs and the Department of Primary Industry in the examination and reporting of the use of insecticides by the Australian Army in Vietnam.
This article narrows the focus. It presents a synopsis of the findings of my study in relation to the use of insecticides at Nui Dat. And, it is not only the Nui Dat base that was exposed; other significant personnel concentrations were located in Vung Tau ("backbeach" and the airfield) where large stocks of the chemicals were stored and used.
The article is based on primary source documents from Army's Vietnam records. The records are held by the Research Centre, Australian War Memorial, Canberra, and are available to the public for research under the terms of the Archives Act (1983).
After the passage of forty years and a Royal Commission in 1983-5, it is time the truth was revealed".
You can read his article HERE.
*John Mordike is a Vietnam veteran and professional historian. He graduated from the Royal Military College in 1966 and served in Vietnam as the Officer Commanding 12 Field Regiment LAD. He has a BA and LittB from the University of New England and a PhD from the University of New South Wales. He is the author of 'An Army for a Nation : A history of Australian military developments 1880-1914' and '"We should do this thing quietly" : Japan and the great deception in Australian defence policy 1911-1914'.
RADIO Reunion.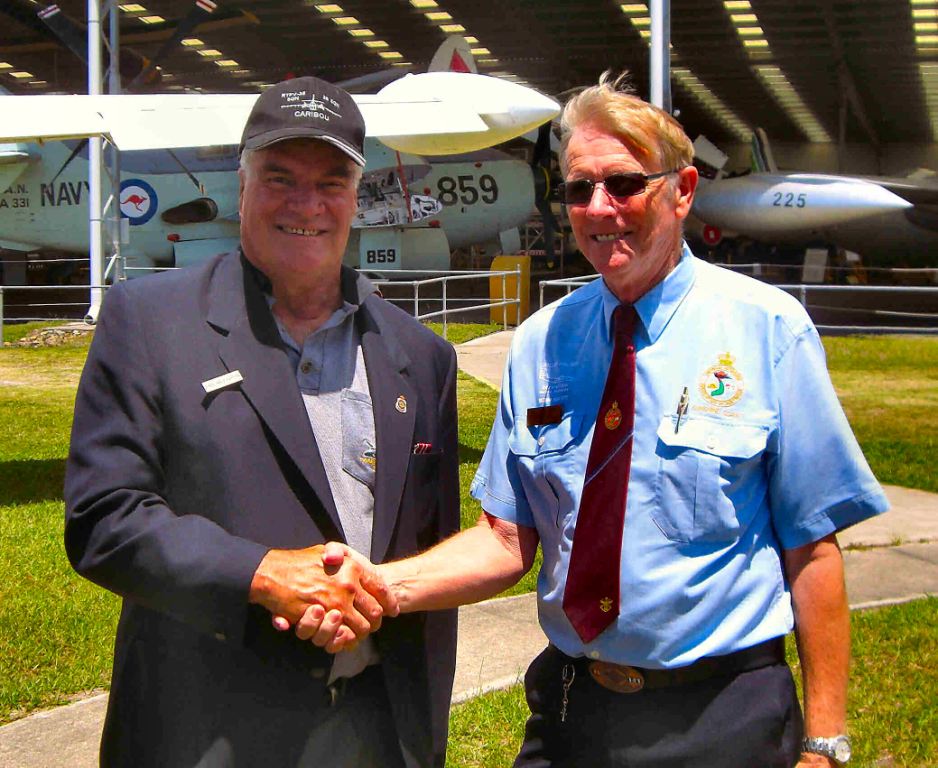 John Broughton and Mal Sayers are planning a reunion for Ex-RAAF Radtech bods (and bodettes) which they hope to hold in Brisbane on the 22nd and 23rd April 2016. Anzac Day next year falls on a Monday so the idea is to hold the reunion on the Friday (22nd) (a meet and greet) with a dinner on the Saturday night (23rd) then those with war service can march with their unit on the Monday. Depending on the acceptability of the proposal, other events will be planned for Saturday afternoon and Sunday morning.
If you are interested in attending a reunion next year, please send an email to John (jbroughton46@gmail.com) or to Mal (karnak661@gmail.com) and let them know if you're interested, including any comments you might have. If there is enough interest they will get it done.
A Freebie.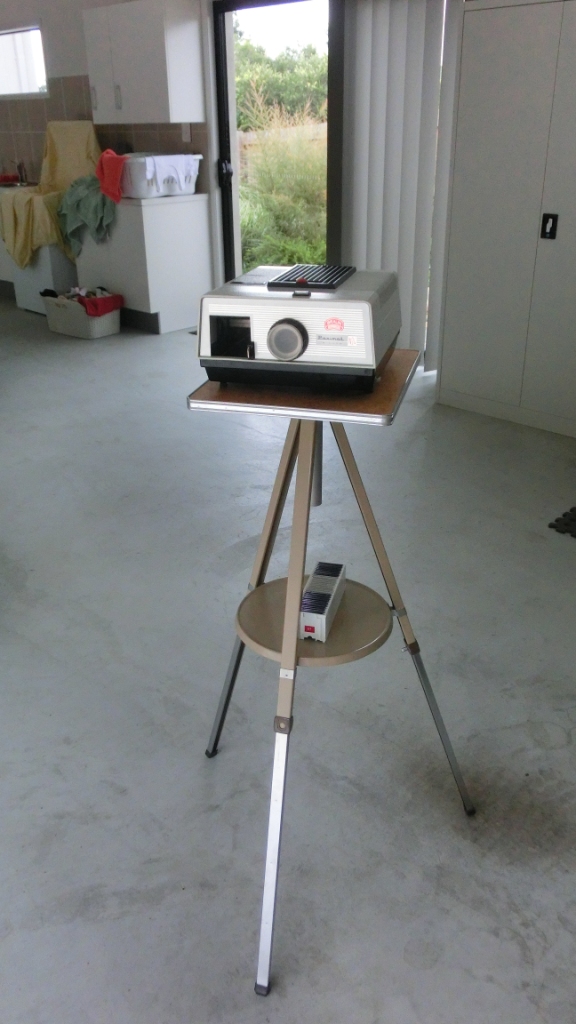 When John McDougall was overseas, he, like a lot of us, took a bunch of slides. Miles before digital cameras were born, slides were the go, they were heaps cheaper than colour prints and most of us ended up with boxes of them. But it was no good having all those slides unless you had a way of looking at them. There were several methods, there were small pocket viewers into which you slid a slide and held the viewer up to the light, there were inexpensive projectors where you placed a single slide into a projector to view it on a wall and there were automatic projectors with the works.
John bought one of those. He bought one of the best, a German Braun Nurnberg Paximat de Luxe projector, with stand, screen and lots of cartridges to hold and show the slides.
But – she who must be obeyed, has decided that since John has digitised all his slides, the space in the garage that is being occupied by the projector, screen, stand and cartridges has to be freed up, it's needed for other stuff – it is time to send the projector and the other bits packing.
So! If you want an excellent projector, screen, stand, cartridges and cabinet to hold the cartridges, then you can have them for free, only rider being, you have to pick them up from John's place in Brisbane. If you want them, email us (replies@radschool.org.au) and we'll put you in touch with John.
Click each pic below for a bigger view.