Pilots reunion.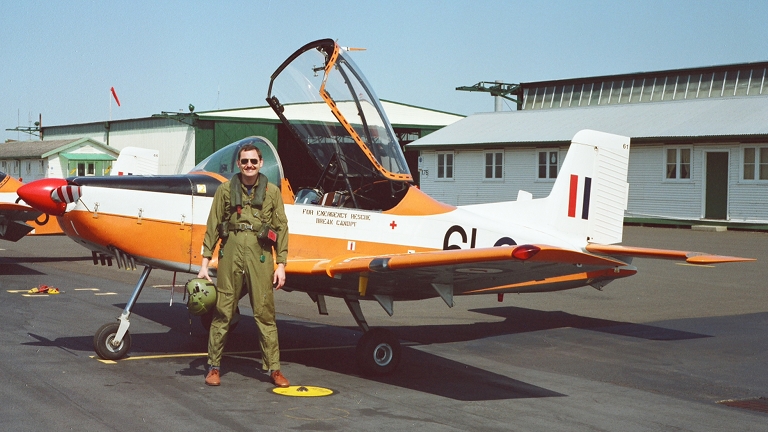 Pilot courses 240 and 241 will graduate from Pearce this year, 240 on the 4th September and 241 on the 4th December. The people who organise these things are looking for the centurion pilots who graduated on course 40, 41, 140 and also course 141 so as to invite them along to the ceremony.
If you are interested in attending the graduation and functions, please contact Karyn Hinder at either 1300 333 362 or Karyn.Hinder@defence.gov.au.
Graduation dates for 2016 are as follows:
| | |
| --- | --- |
| 242 - 11 March 2016 | 243 - 3 June 2016 |
| 244 - 2 September 2016 | 245 - 5 December 2016 |
Graham McAuliffe.
Glyn Llanwarne, from Lost Medals Australia writes. He says: "I was wondering if anyone from this page is in contact with Graham McAuliffe. I have his Vietnam War medals which I would like to return. From the Vietnam War nominal roll his service with 2 Squadron is as follows:
Name: MCAULIFFE, Graham Patrick
Service No: A118818
Date Of Birth: 24/12/1950
Rank: Leading Aircraftman
Place Of Birth: Childers QLD AUSTRALIA
Mustering: Clerk Medical
Squadron No. 2 Squadron
Dates 04/06/1970 to 03/06/1971
McAuliffe was still in the RAAF in 1980 and married to Ashiana. If any one knows how I can contact him I would very much appreciate it. I can be reached via my Face Book page of the Lost Medals Australia website".
https://m.facebook.com/profile.php?id=1630893320475519&refid=52&__tn__=C
Carl Campagnoli.
Cathy Brennan writes, "Hi folks l have been thinking of my Comms days and was wondering if Carl Campagnoli is still with us, he was the OIC of 3 TELU at Pearce back in 1980/1981. He was a Flt Lt then. Also Liz Spicer as she was known then, Liz was a Cpl Switchie, can anyone help?
If you can help Cathy, email us and we'll pass on your details – tb.