Thanks for what you do,
Cheers
PS I have a few shots of sports teams I played with, if you're interested, Mainly basketball inter-service. (Yes please Bill - tb)
Ken "Swampy" Marsh
This is more for those with an interest in history.
Like me, you have no doubt heard of the young men, boys really, who signed up for the 1st AIF, (WW1) many of them lying about their age, because they saw it as a big adventure and a chance to see some of the world outside Australia. I can identify with that.
I was 16 when I joined the RAAF in 1967, at the height of the Vietnam war. The Appy intakes of 65, 66 and 67 were the largest in the history of the Appy scheme (mine the smallest of the three with 184 enlisting for Wagga). Towards the end of my 2˝ years at Wagga I filled in my posting preferences. They were designed to give me the best chance of getting overseas, and there were only two places for a Sumpy to go, Vietnam or Malaysia. Back then, the idea of overseas travel was economically out of the reach of most.
I figured my best chance was Williamtown as they would almost certainly lead to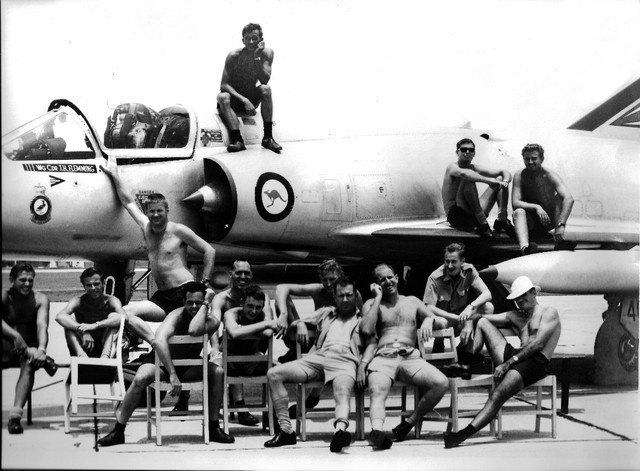 Butterworth. Richmond and Amberley I thought would give a chance of Vietnam, depending on what unit I ended up in. Did I give any thought to the fact that I could get hurt? None whatsoever. As it was I got 77 Sqn Willy and a little over 2 years later 75 Sqn Butterworth. There may have been a few off my Intake got to Vietnam, but I do not know of any. I did have one mate who had his posting only to have it cancelled when Whitlam pulled the last few out.
As I reflect on that time I wonder what my parents and grandparents went through. I recall Mum on the phone once saying something to someone on the other end about me joining the RAAF, that I could end up in Vietnam, and if it was good enough for her son ...And I remember my Grandmother crying as I walked away after saying my goodbyes. At the time I thought 'How nice, Nana is going to miss me'. But now I wonder.
Nana's brother Roy served in France where he was gassed and seriously wounded but came home. Nana had a cousin, a Nursing Officer, who died in a prisoner of war camp in Sumatra. Mum had two cousins, brothers, one who is buried in the War Cemetery just outside Port Moresby, the other died on the Burmese railway.
To their credit, my family let me go, they had to sign the consent forms. Joining the RAAF was all I wanted to do as a boy and they let me realise that dream, one that I have never regretted. But they must have had real concerns. I am not an historian, but I have read a little and watched some DVDs regarding our involvement in Vietnam. And this article, which appears balanced to me, gives me a little better understanding of those times and of the background not only to Vietnam, but also my service in Butterworth.
John Smythe.
Reading Ian Greenacre's recent comments on WRRS stirred an old memory from the same era. Mention of the microwave link problem with the crop-duster reminded me of a bit of an engineering panic; a tech doing a routine microwave antenna inspection noticed a large steel building frame going up in Melbourne - headed right through the microwave beam! The immediate thought was that a microwave relay well clear of Melbourne would be needed, but (shock/horror) the expense!! Then came the suggestion that we had backup landlines if worst came to worst, so why not just wait it out and see what happened (if it ain't broke, don't fix it). End result was a 3db improvement in reception; apparently the steelwork had a minor focussing effect on the beam.
John Griffiths.
Dear Editor, outstanding work, yet again, I don't know how on earth you are able to source all that material. I know how hard it is putting together a Newsletter for the Air Cadet Alumni every two months.
I loved Allan George's Bob Hoover story, he (Bob) is a thorough gentleman. I first met him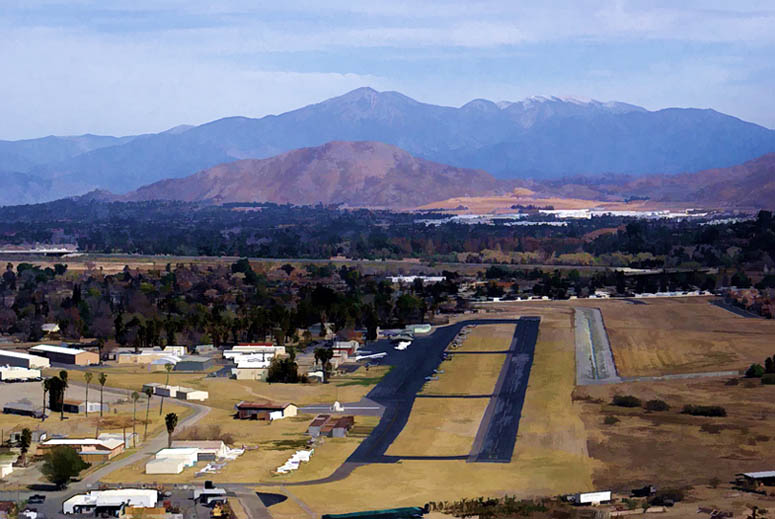 at Flabob Field, Southern California, He was doing his usual energy conservation show in the Shrike and most of the Yanks were too busy feeding their face with hot dogs or beer. When he was walking back to the tent, I was the first to greet him and thank him for his performance and we had a great chat. I next met him at Archerfield. There are many, many stories about him. When he was the Northrop test pilot, the USAF boggies were complaining about the lack of performance of the Super Sabre. He rolled out one of the Line F100s took off on the Left Runway, rolled over and landed on the Right and came back asking, what was their particular problem with performance.
Eric Nothard.
A question for Sam Houliston. Hi Sam , I read with interest your page on fix it tools. I currently use a program called "Advanced SystemCare 8.2 Pro". I use the free version and, like most of the other programs, you can buy the so called better version. Bob Rankin (from PC Pitstop) recommended this program and I find that it does everything it claims. The only real drawback is that it takes forever to load and can take a long time to actually scan a hard drive. Apart from that it does keep an eye out for problems with the computer and it is very easy to use. I would be pleased to hear your opinions on this program? Thanking you in anticipation.
Cheers Eric
Eric, we sent your mail to Sam, he replied as below:
Eric, I haven't used it, it combines an anti-virus with a lot of useful tools that seem to be well received. On this CNET page more than half of 12,000+ reviews gave it 5 stars, so you'd think it would be ok:
Perhaps Eric has it configured to do a full scan every time it starts, if so I'd maybe change that to once a week. Maybe leave the PC running on Sunday night and have a scan scheduled for 1am Monday, or something like that. Or maybe scan on startup every Monday morning. I'm assuming the product lets you schedule scans, most anti-virus products do.
You probably only need to do a daily scan if the PC spends a lot of time on dubious sites.
I don't know how it rates as an anti-virus product (probably ok) but always remember that keeping your Microsoft updates up to date is way more important than whatever you've done with respect to an anti-virus.
Sam!
Ken Hunt.
Howdy, I have a particular interest in the 'runaway Auster' story in the April RAM. I had not long completed my National Service and was now a RAAF qualified Radio Mechanic. I was working away repairing radios etc (what else would I be doing) when I heard of the Auster. I was working in Punchbowl, an adjacent suburb to Bankstown, looked out the window and there it was. It soon was away from the Punchbowl skies.
The radio stations provide a description of its meanderings until its eventual demise. You filled in some blanks in the story, thank you.
Security Notification – AFP Email Scam.
Please be aware that there have been numerous reports of members receiving e-mails from the Australian Federal Police (AFP) reporting that they have been fined for traffic violations.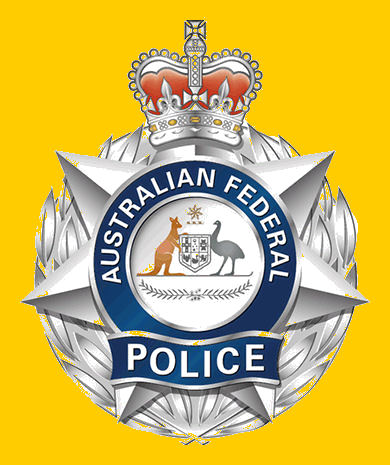 AFP have advised that this is the latest scam currently active and the following information and action should be followed if you receive one:
DO NOT open any of the links or attachments. If you open these it will download a "RANSOM" Virus to your computer that will lock you out demanding that you pay thousands of dollars to unlock your system that will not be honoured.

AFP does not inform people of traffic violations via e-mail. If you receive a violation notice you will be notified by Australia Post or it will be handed to you at the time of the offence.

As soon as you receive one of these e-mails it is recommended that you send it straight to the "SPAM" email address in Outlook.

Unless you live in the Australian Capital Territory (ACT) traffic violations are only delivered by your local state Police and not the AFP.
Regards,
Steve Homer.
Paul Martino (WA)
Just a bit of experience for any of our veteran brothers who might be considering driving across this fair land from east to west or vica-verca. There's a motel (for want of a better word) named "Nullarbor Roadhouse" which might be considered by some tired soul as a stopover before starting the crossing from west to east or returning after crossing, DONT! The place is a pigsty, filthy bug infested rooms start at a staggering $160 per night, the worst hamburger I've ever eaten costs about $15 EACH in a grotty restaurant and water is dearer than petrol.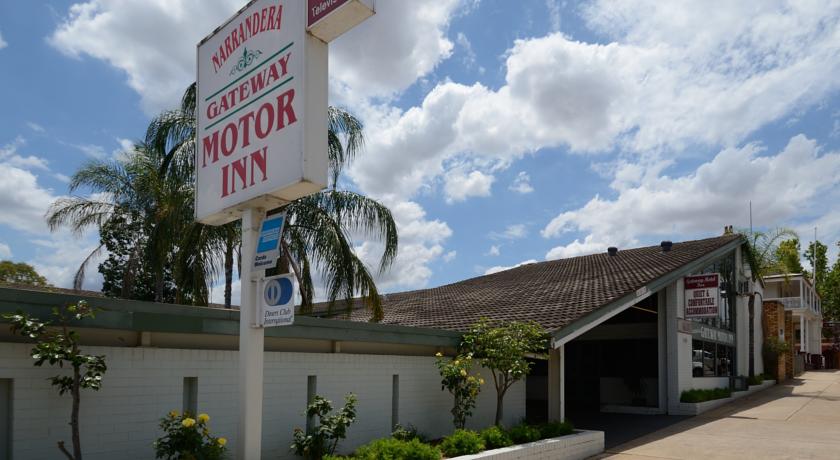 Give the place a big miss, and either sleep in the car (or caravan if you're lucky enough to own one) because there are much better options before and after at less cost and nicer accommodation. It's got to be the worst accommodation I've ever had to sleep in, including my tent at Nui Dat!!. Let the traveller beware! However, the Gateway Motor Inn at Narrandera run by Toby and Karen Henschke is to be recommended, at $80.00 per night after discount for TPI, with a top rate adjoining restaurant as part of the complex. Definitely worth a break in journey there, and it's just around the corner from the RSL (which provides take away booze for those who partake AFTER the drive).......