The Dummy's Guide to Gardening.
Let me say at the outset that I love gardens. It's just when they add the "ing" on the end that I lose interest.
This has been a source of some contention in our marriage. Marie likes gardening, while I would happily live in a high rise apartment on the principle that we'd be swapping a garden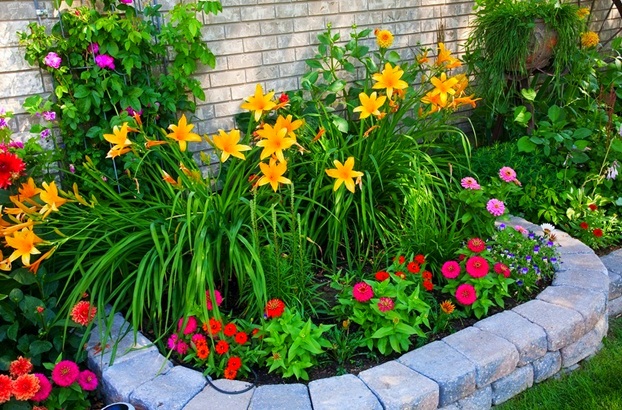 for a view, and the view requires no effort on my part. We compromised by buying a townhouse, which has a garden the size of a few postage stamps; it's a compromise that, in truth, probably satisfies neither of us. It's not a real garden for Marie, but still requires a minimum amount of effort from me.
And being the lazy sod that I am, well, enough said.
On such compromises marriages are built… Have I mentioned before that Marie is an exceptionally tolerant person? (If you know me, then, of course, this will come as no surprise.) As I reach an age where working in the garden is more or less expected of me, I suspect this makes me a bit of failure with everyone, kids, wife and neighbours. The problem is that I've never enjoyed doing any activity that I know I'm going to have to do again real soon.
Which, by the by, explains why I'm equally not crazy about a bunch of other ways of spending my time, like washing clothes, vacuuming the floor and doing the dishes, but that's another story entirely.
Can we all say, "Amah" boys and girls?
Same applies to doing repairs around the house.
Actually, Marie and I have a good division of labour when it comes to home maintenance; she identifies problems and I think about them. One of the things I'll never understand about those of the female persuasion is that they ask us men to do something and then six months later nag us about it. Look, I said I'd do it.
Getting back to gardening, aside from the fact that you get dirty doing it, everything takes place about a metre too low. I'm simply not built to do my best work at the level of the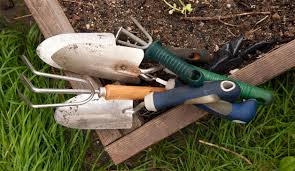 soles of my feet. And I'm approaching an age where bending over needs a certain amount of preplanning. Also I pretty much refuse to do anything that requires me to spend time on my knees. Of course, if my arms were a metre longer…
And here's another thing about a garden. A gardener spends a tiny amount of time actually planting, and then the rest of his or her gardening time is spent cutting, trimming picking or pulling stuff out by the roots. Most of what a gardener does is downright destructive. So what's that about? It all adds up to hard work.
Now I know what they say, hard work never hurt anyone, but, well, I just don't want to take any chances. If you want to know the really worst thing about gardening, it's lawns; humanity's single most illogical invention. You spend a bucket load on stuff to make the damned thing grow, and then you have to cut it, and find a way to get rid of the clippings.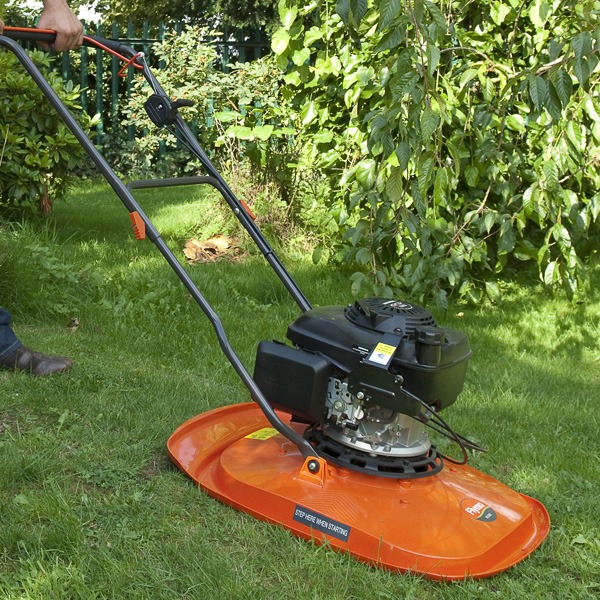 Where's the sense in that?
Back when we had a married quarter, we had a front yard, which in turn had a pale imitation of a lawn. It wasn't green enough to actually be a lawn. So I had to get a mower. I bought one of those things that had no wheels and you plugged it in and dragged a cord behind you. I think it was called a flymo. Which was a complete rip off. It didn't fly. And it sure as hell didn't mow.
But that said, I really do enjoy being in a garden.
On various trips to the UK, we've visited several stately homes, (all run by the National Trust, because the original owners could no longer afford them.) These homes are dotted all over the place and many have superb gardens. They make you realize what a helluva good life it must have been if you were rich and living in the UK during the 19th Century. But then, I have this theory that it'd be a helluva good life if you were rich and living pretty much anywhere, anywhen.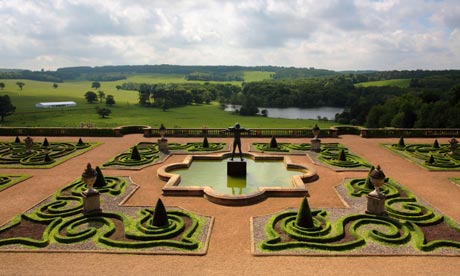 But I digress… (I know, that's a cliché. I often wonder though, who it is that makes up clichés.)
View from the Front of Harewood House.
I discovered that many of these gardens were designed back in the 18th Century by a fellow named Capability Brown. My immediate reaction to that gem was that his parents deserved a good slap upside of the head for naming their son 'Capability'. I later discovered that they didn't. They actually named him Lancelot, which, now I come to think of it, is nearly as bad.
Anyway, ole' Capability designed more than a hundred and seventy gardens, many of which still exist today. One of the best examples of his work is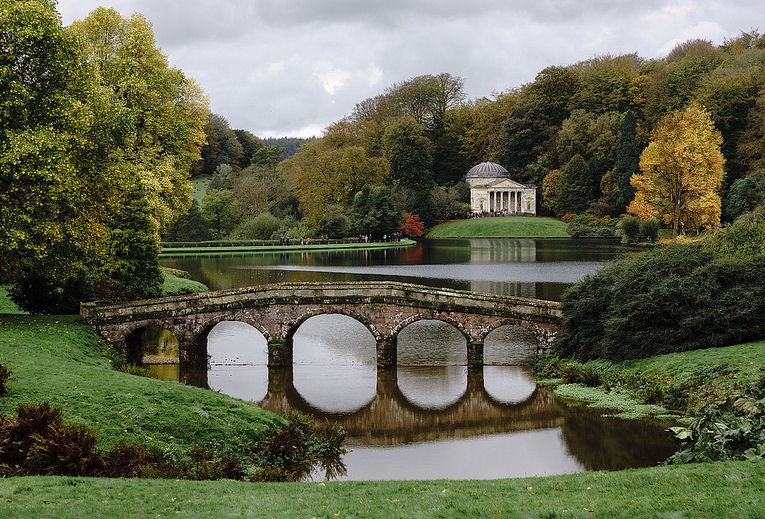 Harewood House near Leeds, West Yorkshire. While some might say that the front yard is a tad over the top.
The back yard - magnificent!!
As you can see, Capability didn't do flower beds or vegetables, he shaped entire landscapes. The lake and its surrounding area were actually constructed on what originally was a small creek. Closer to home, most days, we go for our morning walk through Southbank here in Brisbane and for me it never loses its magic. The beautiful bougainvillea walkway, fountains, a lake with a beach, a tropical garden, a Nepalese temple, all within view of the CBD and the river, and built where, before the 1988 expo, there was nothing but old factories and warehouses.