Mozzy Bites.

Mosquito bites are the itchy bumps that appear after mosquitoes use their mouthparts to puncture your skin and feed on your blood. The bump usually clears up on its own in a few days but occasionally a mosquito bite can cause a large area of swelling, soreness and redness. This type of reaction, most common in children, is sometimes referred to as skeeter syndrome. Bites from Infected mosquitoes in many parts of the world can carry certain viruses or parasites and cause severe illness such as West Nile virus, yellow fever, malaria, dengue fever and some types of brain infection (encephalitis).
Mosquito bites are caused by female mosquitoes feeding on your blood.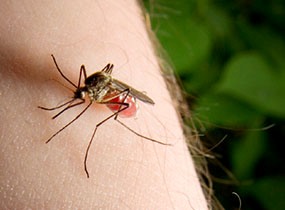 Female mosquitoes have a mouthpart made to pierce skin and siphon off blood. Males lack this blood-sucking ability because they don't produce eggs and so have no need for the protein in blood. As a biting mosquito fills itself with your blood, it injects saliva into your skin. Proteins in the saliva trigger a mild immune system reaction that results in the characteristic itching and bump.
Mosquitoes select their victims by evaluating scent, exhaled carbon dioxide and the chemicals in a person's sweat which is why some people are more prone to being bitten than others.
For many of us, mozzie bites are an unavoidable part of life if we want the luxury of having our balcony door open on a summer's night or sips at six around the barby. But apart from not scratching them, what's the most effective way of minimising the itch? The key is in how our immune system responds to a mosquito bite in the first place. When you're bitten, a mosquito will use its sharp, tubular proboscis to deliver saliva that's full of anticoagulants to the blood, which thins it out for quick and easy siphoning. As researchers discovered back in 2012, these mouthparts are so small, they actually pierce individual blood cells and suck them dry.
The first ever time you get bitten by a mosquito you won't feel a thing because your immune system hasn't had a chance to develop a coordinated response. But once it does, it will know to deliver an unrelenting burst of histamines to the dried-up, shrunken blood cells, and these are what turns the bite wound into a red, swollen, and itchy disaster area. This is one of those cases where your immune system ends up causing more harm than good, so the best solution to combat a histamine-related itch is to douse it in antihistamines. Benadryl and calamine lotion are good. Calamine lotion and both Benadryl cream and the pills can be found over the counter and are pretty inexpensive. Benadryl pills can even be taken as a precaution beforehand, to deal with the inflammation as soon as you are bitten.
While antihistamines are the most widely accepted treatment for mosquito bites, there have been questions over just how effective they are. In 2012, a study published in the US Drug and Therapeutics Bulletin reviewed the available evidence for how over-the-counter treatments dealt with the itch of bug bites, and found "little direct evidence for the efficacy of treatments for simple insect bites, and, in general, recommendations for treatment are based on expert opinion and clinical experience." They added that with ointments containing antiseptics, antihistamines, or numbing agents such as lidocaine and benzocaine only appeared to help "sometimes". That said, "sometimes" is better than nothing, the researchers concluded, and having reviewed all available options, came to this recommendation: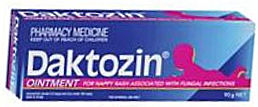 "For mild local reactions, the area should be cleaned and a cold compress applied. Oral analgesics can be given for pain, and a mild corticosteroid cream (such as Daktozin) applied to reduce inflammation and itching. Large local reactions can be treated with an oral antihistamine. Non-sedating antihistamines are preferred during the day, but a sedating antihistamine can be of use at night if sleep is disturbed. Antibacterial treatment is not required for simple insect bites, but secondary infections should be treated with an oral antibacterial agent in accordance with local guidelines."
Click the pic below to see the rather confronting footage of a mosquito's flexible proboscis probing a blood cell.
You'll know you've been bitten by a mozzy when:
A puffy, white and reddish bump appears a few minutes after the bite, or

A hard, itchy, reddish-brown bump, or multiple bumps, appearing a day or so after the bite or bites, or

Small blisters appear instead of hard bumps, or

Dark spots appear that look like bruises.
More-severe reactions may be experienced by children, adults not previously exposed to the type of mosquito that bit them, and people with immune system disorders. In these people, mosquito bites sometimes trigger:
Children are more likely to develop a severe reaction than are adults, because many adults have had mosquito bites throughout their lives and become desensitized.
If mosquito bites seem to be associated with more-serious warning signs, such as fever, headache, body aches and signs of infection — contact your doctor.
The best defence against Mozzy bites is, of cause, to go on the offensive.
Nothing shuts down a balmy summer BBQ or ruins the romance of an exotic tropical holiday quicker than an army of mosquitos out for blood. And then there's the dreaded experience of waking up in the middle of the night because the buzzing from a blood-sucking bug has roused you - it's somewhere out there, just waiting for you to fall asleep before it resumes its feeding frenzy.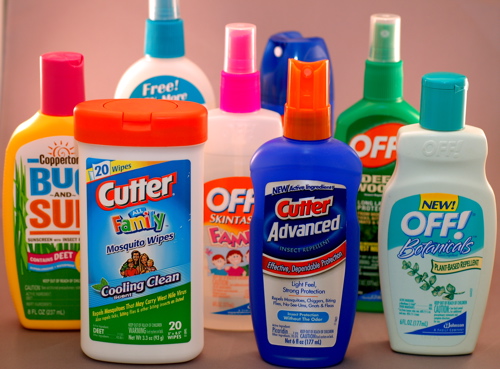 A good mosquito repellent often means the difference between an enjoyable summer of outdoor fun and three nightmarish months in mozzie hell. But which one will do the best job of keeping you bite free? Repellents can be produced using synthetic chemicals or natural products and are available as aerosols, creams, pump sprays, wipes and wearable devices such as wrist bands. The concentration of the active ingredient in mosquito repellents determines how long it will protect you.
The most common active ingredients used are diethyltoluamide (DEET) and picaridin. Both DEET and picaridin are effective at preventing bites, but picaridin is odourless and so considered to be more pleasant to use. Plant-derived ingredients like melaleuca oil and citronella are also sometimes used and although natural repellent sprays and roll-ons are considered a safer alternative and do provide some protection, in most cases they're not as effective as chemical products that use DEET or picaridin. Despite its popularity, citronella has repeatedly been shown to be less effective than DEET.
Some companies also make wrist band mosquito repellents, which are a different story. When CHOICE tested mosquito repellents, the wrist band they looked at was relatively useless.
Generally, mosquito repellents are safe for adults and children over three months of age. For bubs older than three months, look for child-specific insect repellent or those that have a low concentration of DEET or picaridin (less than 10%). Apply the repellent evenly to all areas of exposed skin. A spray here and there or applying repellent to your clothes or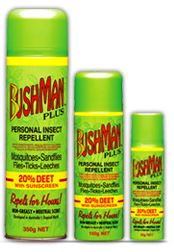 belongings isn't effective. Don't apply aerosols or pump sprays directly to your face, spray them onto your hands first and rub on evenly, avoiding contact with your eyes and mouth.
Reapply frequently if you go swimming or sweat heavily.
Bushman has proven to be possibly the best repellent but any that contain DEET will prove to be effective.
Gimmicks such as traps, ultrasonic devices and smartphone apps all sound very appealing if you find that putting on repellent is a bit of a hassle, unfortunately, there is little scientific evidence that any of these will protect you from mosquito bites.