Several things dawned on me all at the same time. First, we were no longer going around the whole standard rectangular pattern - he was directing me for a straight in approach. Second, we were already at a very short distance from the threshold of runway 34. Third, he was keeping me high to avoid the light aircraft corridor which meant I was going to have an exciting descent to get back to the normal glide path at the right speed for me to be able to do a "touch and go" landing. In summary, I went from full "ho hum" mode of a boring 60nm trip to a "get yourself organised ASAP" mode, if I was to have any chance of landing at Tullamarine.
My concerns started to grow when we cleared the light aircraft corridor but he continued to hold me at 3,000 feet. As a student, he was probably being cautious making sure he was well clear of the light aircraft corridor before allowing me to descend and was slow to adapt to the faster Mirage speed.
The Flight Safety people pointed out at this stage that every pilot uses a generic landing pattern and performs his landing checks at the same position in this pattern every time. For example, a Mirage pilot that "pitches out" into the circuit will be triggered to do his landing checks on downwind when his speed comes below 240 knots (NB. At the same time the undercarriage warning light starts to flash). If he is doing a straight in approach a Mirage pilot slows down and puts the undercarriage down about 10nm point from the runway.
This routine helps the pilot to "remember" to do these checks. The controller, on this occasion, had bypassed both these points. This would mean that under a high workload or with any sort of distraction the pilot would be less likely to remember to do his landing checks.
3. Non-Standard Descent Profile:
A normal descent profile for a Mirage starts at 5nm from the threshold at an altitude of 1,500 feet. Depending on winds this would have a Mirage descending at approximately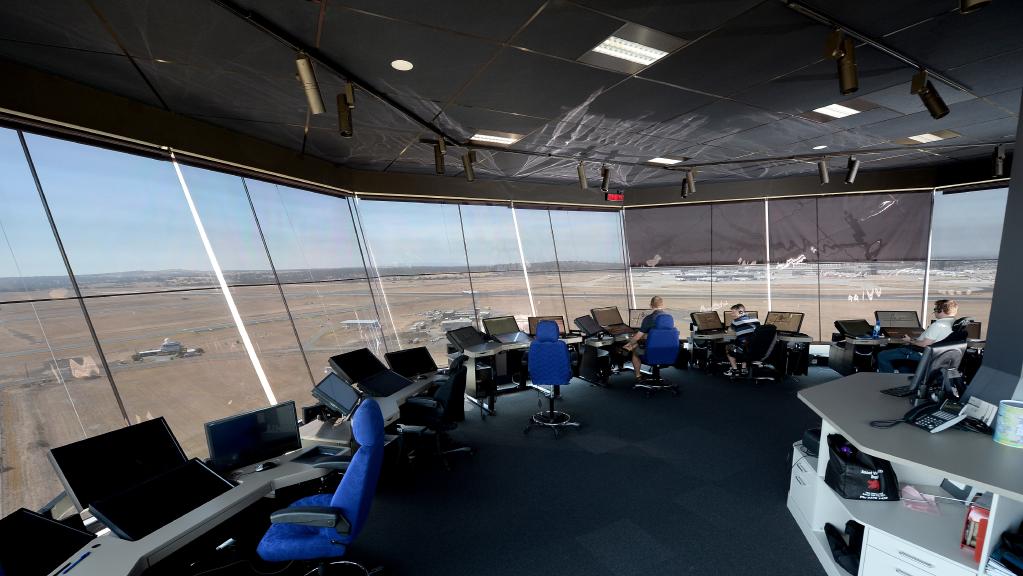 700 feet per minute.
However, on this day, with the delayed permission to descend, I was already within 5nm and then was only allowed to descend to 2,000 feet. When I was three miles from touchdown I was allowed to descend to 1,500 feet. Shortly afterwards I was cleared to descend and was passed over to the Tower controller at two miles from touchdown. At different stages of this staggered descent I was descending at rates up to 3,000 feet per minute. This would have been difficult, if not impossible, for most other aircraft but luckily I was in a "flying speed brake". Although challenging, the Mirage aerodynamics made this possible. I finally arrived on the correct flight path at the correct speed one mile short of the threshold.
Because of the Approach controller's inexperience, the non-standard approach and the Mirage's faster speed, this student was getting "behind the eight ball". As a result, he transferred me to the Tower controller at a very late stage on finals (i.e. 2nm). Unbeknown to both of us, this Tower controller was also a student with an instructor standing beside him. This late transfer immediately put this other student under pressure.
The Flight Safety people believed that if I had been on a standard descent I would have realised that I was using significantly less power to remain on the glide path. Then I might have realised the aircraft had less drag, which in turn would then have led me to discover my undercarriage was still up.
However, I was on a non-standard descent profile – in fact one that I had never seen before. Consequently, I was unable to recognise any indications that my undercarriage was still up.
4. Late Handover of the Aircraft between Approach and Tower Controllers:
Both the student Approach controller and the student Tower controller were above average students. However, as all inexperienced students are, they were cautious as they tried hard to do the right thing, and were slightly slow in their decision making and making their radio calls. This slowness gradually snowballed and put them under more pressure exacerbating their poor responses.
Through all this, my Mirage was travelling at a faster speed than speeds they were used to, which contributed to accelerating this snowballing effect.
For example, the student Approach controller should have decided earlier to make a "straight in" approach which would have allowed him to position me on the centreline, say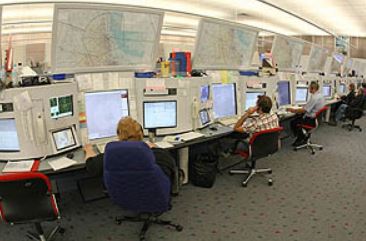 at 15nm (instead of 6nm). This would have eased his workload considerably and may even have triggered me to do my landing checks realising much earlier that I was on a "straight in" approach.
He was slow in clearing me to descend, and then staggered this descent, which then put him under pressure to make a timely transfer to the Tower controller. The very late handover to the Tower controller (2 nm out) immediately put that controller under pressure to complete his job in a timely manner. I was half a mile out at 100 feet about to "go around" when I was finally given clearance to land. This clearance would normally have been given 4-5nm out. With more time, the Tower instructor could have corrected his student's error of omitting the "Check wheels" call and told me to "go around" which would have prevented the accident with time to spare.
As the pilot, I was "champing at the bit" to receive a descent clearance, a transfer to the Tower, and to receive a clearance to land. All this was delayed and was a distraction that was not needed in this accident.
5. Non Standard "Clearance to Land":
The Mirage aircraft has a "fool proof" system to prevent unintentional wheels-up landings. I can see you smiling as you realise that these words were written by a fool that beat the "fool proof" system. However, even after my accident, I still believe it is the best system in the world. And to back up my boast, I should point out that I am the only "fool" to beat the system. An understanding of the history of attempts to prevent wheels-up accidents is needed.
First, pilots were on their own and had to remember to lower the undercarriage – there were many unintentional wheels-up landings. The engineers then provided both visual and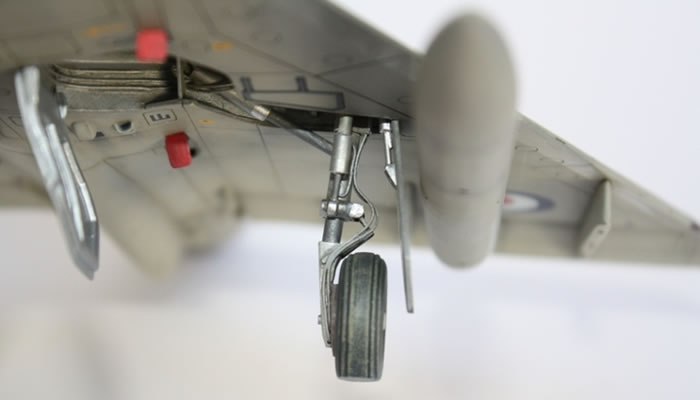 then aural warnings to the pilot when it was thought he might have unintentionally left the undercarriage up. This reduced the number of accidents.
Then a significant breakthrough was made when air traffic controllers were asked to have the pilots check their wheels before landing. On the introduction of this procedure, the American civilian and military operators measured a significant reduction in accidents. This was attributed to the fact that a person outside the "environment" of the cockpit was involved and could not be distracted by whatever was happening in the cockpit leading to such accidents.
To produce their "fool proof" system, the Mirage engineers introduced a third party to further enhance safety. When a Mirage pilot is cleared to land and is asked to "Check wheels", he does not answer on the radio – he leans forward and presses a button on the front instrument panel. This button is on a circuit that passes through the undercarriage system and the radio in use with the Tower controller.
If the undercarriage is both down and locked correctly, the pressing of the button sends out a sound (a beep) on the radio that both the pilot and the Tower controller can hear. The human input and its error prone behaviour is bypassed completely. The aircraft (i.e. the third party) confirms that the undercarriage is down and locked. Without hearing the "beep" the Tower controller will not let the aircraft land.
Responding to the "Check wheels" challenge becomes a Pavlovian response for Mirage pilots - they automatically reach out and press the button. From personal experience of not hearing a "beep", when there is a problem, is stunning. To hear silence instead of a "beep" is akin to being hit in the forehead with a hammer. It really focuses your attention.