Privacy Policy | Editorial Policy | Profit Policy | Join the Association | List of Members | Contact us | Index | Links
Back Go to page: 1 2 3 4 5 6 7 8 9 10 11 12 13 14 15 16 17 18 19 20 Forward
44 Engine Fitters Course.
Wagga.
July – November 1960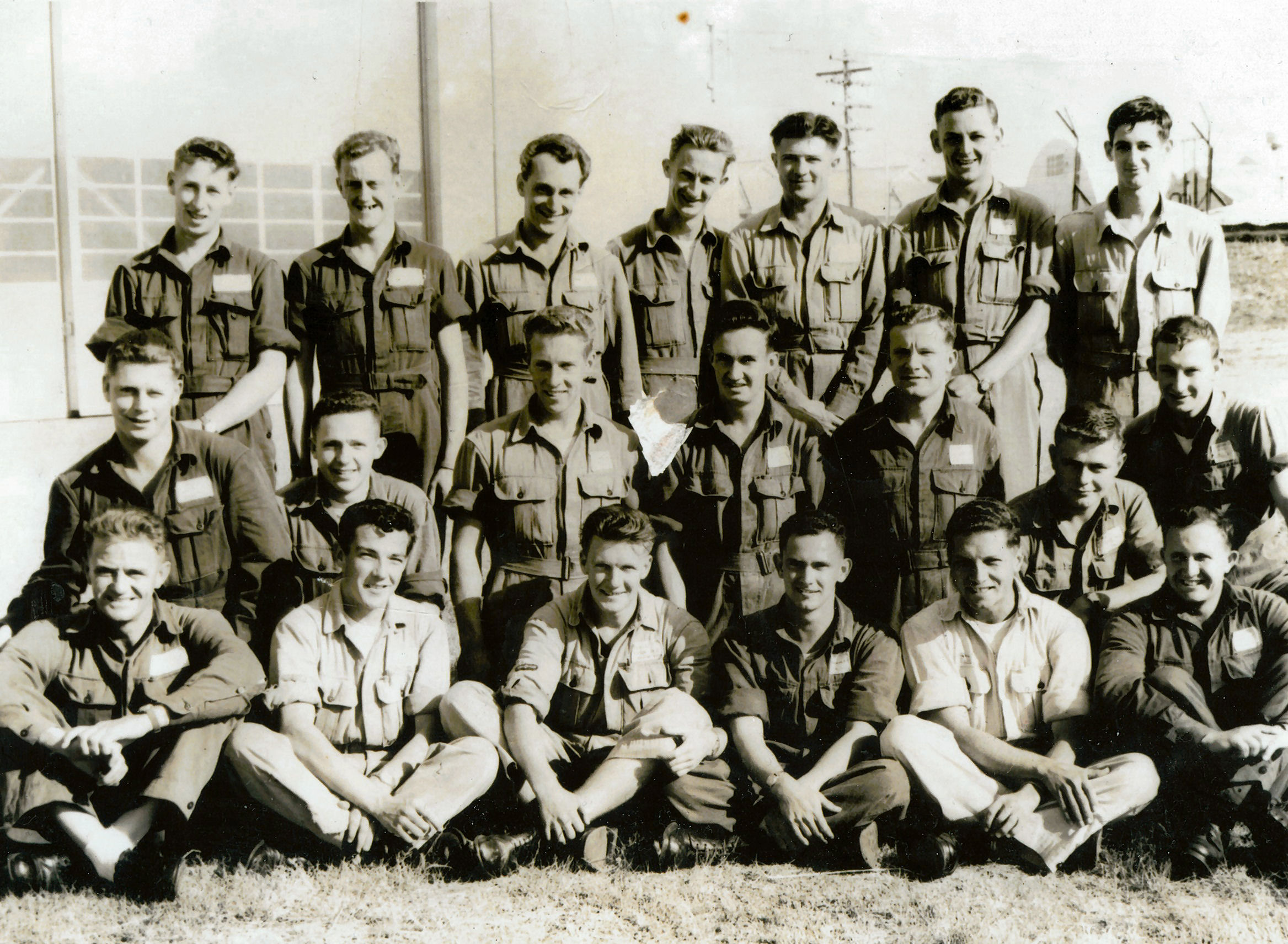 Back row L-R: Sam Russell, Bob Crichton, Owen Murrell, Graham Brown, George Milne, Ken Dedman, Barry Langton.
Middle row L-R: Kenny Pullen, Ron Cheeseman, Don Payne, Brian Read, Dennis Olsen, Ian Bruce, Vince Baker.
Front row L-R: Doug Johnson, Eddy Boden, Tony Ryan, Ralph Leembruggen, Bill Stevenson, Don Kennedy.
62 Engine Mechanics Course.
Wagga.
October 1958 – February 1959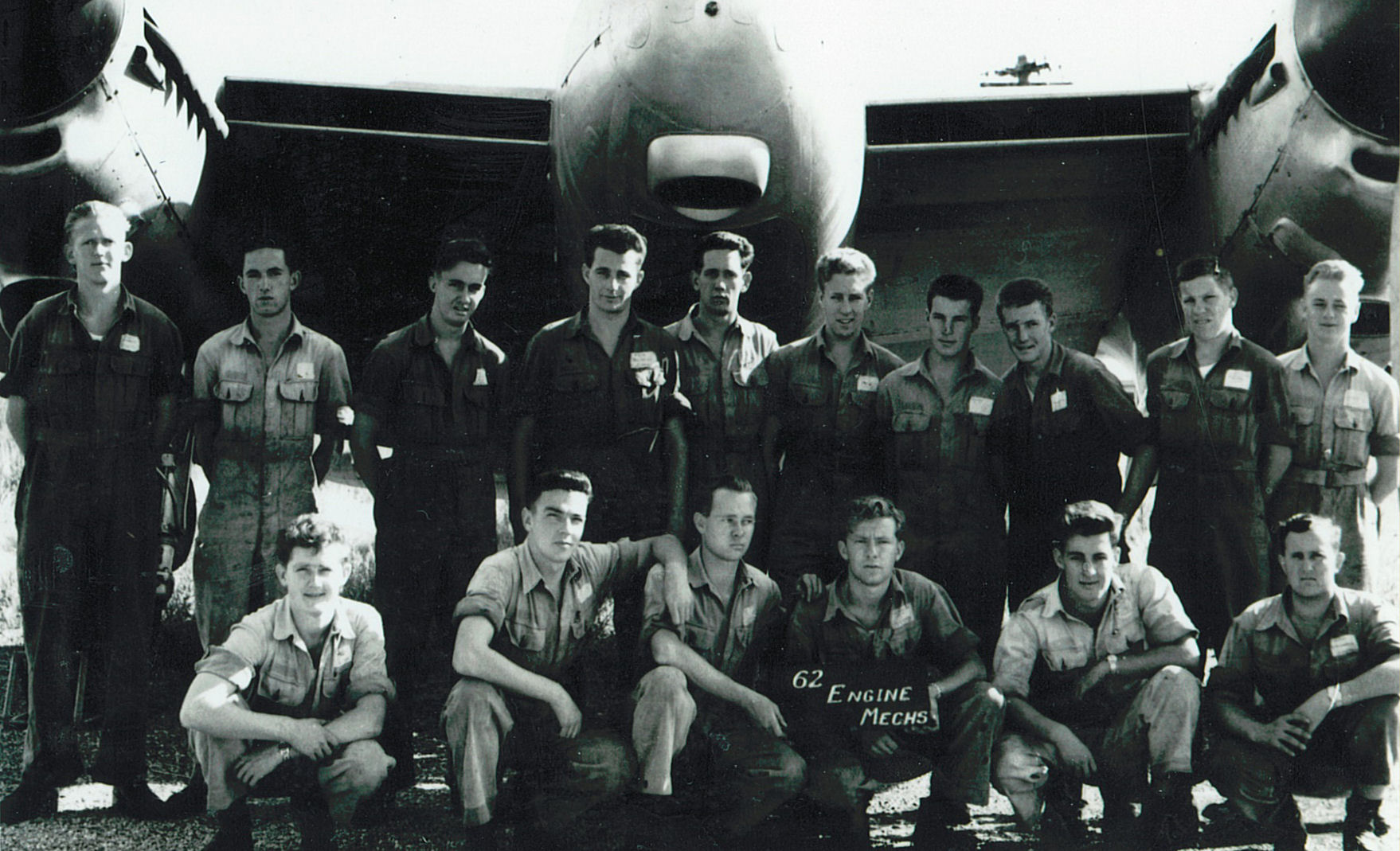 Back row L-R: Glen Penifold, Bob Faldon, Brian Read, Alan "Squizzy" Taylor, Glen Sanders, Don Payne, Nev Rogers, Tony Ryan, Tassie Deacon, Tim McNiven.
Front row L-R: Ron Edwards, Eddy Boden, Alan Christenson, Dennis Olsen, ? Bolton, Don Kennedy.
If you keep your feet firmly on the ground, you'll have trouble putting on your pants.
Islamabad, Pakistan, (Unmogip) March 1976.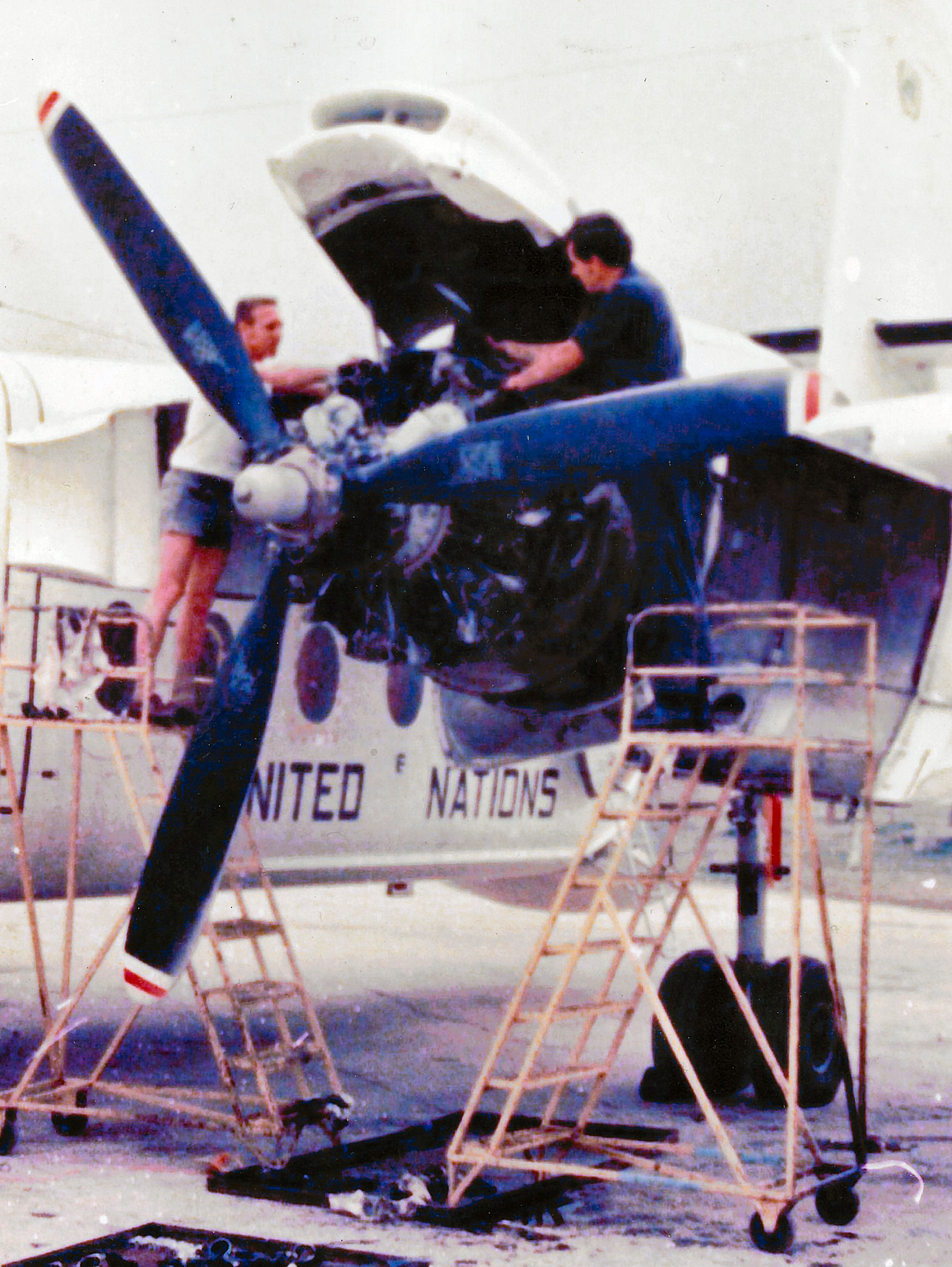 Working on the Caribou are F/Sgt Don Payne and Cpl Garry Johnson.
(The Radtech, supervising and keeping an eye on them, is not in the pic.)
In August 1947, India and Pakistan became independent. Under the scheme of partition provided by the Indian Independence Act of 1947, Kashmir was free to accede to India or Pakistan. Its accession to India became a matter of dispute between the two countries and fighting broke out later that year.
In January 1948, the Security Council adopted resolution 39 establishing the United Nations Commission for India and Pakistan (UNCIP) to investigate and mediate the dispute. In April 1948, by its resolution 47 the Council decided to enlarge the membership of UNCIP and to recommend various measures including the use of observers to stop the fighting. At the recommendation of UNCIP, the Secretary-General appointed the Military Adviser to support the Commission on military aspects and provided for a group of military observers to assist him. The first team of unarmed military observers, which eventually formed the nucleus of the United Nations Military Observer Group in India and Pakistan (UNMOGIP),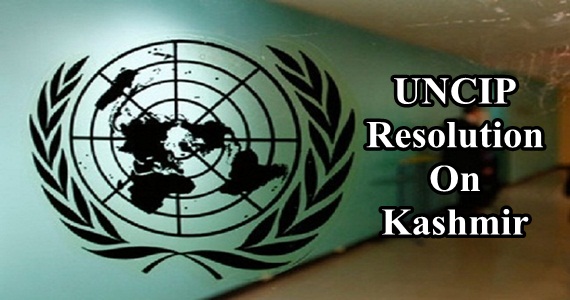 arrived in the mission area in January 1949 to supervise, in the State of Jammu and Kashmir, the ceasefire between India and Pakistan and to assist the Military Adviser to UNCIP.
The tasks of the observers, as defined by the Military Adviser, were to accompany the local authorities in their investigations, gather as much information as possible, and report as completely, accurately and impartially as possible. Any direct intervention by the observers between the opposing parties or any interference in the armies' orders was to be avoided. These arrangements remained in effect until the conclusion of the Karachi Agreement on 27 July 1949 establishing a ceasefire line to be supervised by UN military observers.
The Karachi Agreement specified that UNCIP would station observers where it deemed necessary, and that the ceasefire line would be verified mutually on the ground by local commanders on each side with the assistance of UN military observers. Disagreements were to be referred to the UNCIP Military Adviser, whose decision would be final.
On 30 March 1951, following the termination of UNCIP, the Security Council, by its resolution 91 decided that UNMOGIP should continue to supervise the ceasefire in Jammu and Kashmir. UNMOGIP's functions were to observe and report, investigate complaints of ceasefire violations and submit its finding to each party and to the Secretary-General.
At the end of 1971, hostilities broke out again between India and Pakistan. They started along the borders of East Pakistan and were related to the movement for independence which had developed in that region and which ultimately led to the creation of Bangladesh.
When a ceasefire came into effect on 17 December 1971, a number of positions on both sides of the 1949 ceasefire line had changed hands. The Security Council met on 12 December, and on 21 December adopted resolution 307 by which it demanded that a durable ceasefire in all areas of conflict remain in effect until all armed forces had withdrawn to their respective territories and to positions which fully respected the ceasefire line in Jammu and Kashmir supervised by UNMOGIP.
In July 1972, India and Pakistan signed an agreement defining a Line of Control in Kashmir which, with minor deviations, followed the same course as the ceasefire line established by the Karachi Agreement in 1949. India took the position that the mandate of UNMOGIP had lapsed, since it related specifically to the ceasefire line under the Karachi Agreement. Pakistan, however, did not accept this position.
Given the disagreement between the two parties over UNMOGIP's mandate and functions, the Secretary-General's position has been that UNMOGIP could be terminated only by a decision of the Security Council. In the absence of such an agreement, UNMOGIP has been maintained with the same arrangements as established following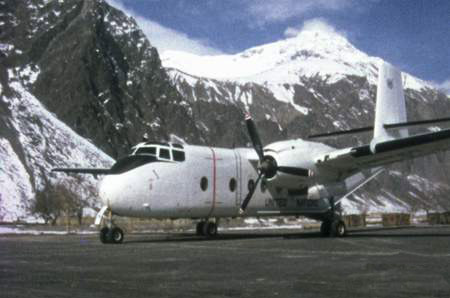 December 1971 ceasefire. The tasks of UNMOGIP have been to observe, to the extent possible, developments pertaining to the strict observance of the ceasefire of 17 December 1971 and to report thereon to the Secretary-General.
The military authorities of Pakistan have continued to lodge complaints with UNMOGIP about ceasefire violations. The military authorities of India have lodged no complaints since January 1972 and have restricted the activities of the UN observers on the Indian side of the Line of Control. They have, however, continued to provide accommodation, transport and other facilities to UNMOGIP.
In February 1975, the Australian Government announced that it had agreed to take over the role of providing air support to the United Nations Military Observer Group in India and Pakistan (UNMOGIP). On this day, a single DHC-4 Caribou (A4-199) from No 38 Squadron departed Richmond, NSW, bound for Rawalpindi in Pakistan. After flying its first sortie on 1 April, the aircraft's role was to resupply observation posts and changeover UN personnel along the ceasefire line separating Indian and Pakistani forces in Kashmir. The 12-man crew's base alternated between Rawalpindi and Srinigar (on the Indian side of the line), with six months spent in each location. The Caribou was rotated every four months to enable servicing back in Australia, so that eventually three different aircraft had each served three tours before the commitment ended in late 1978. The last personnel and aircraft returned to Richmond in January 1979.
1st Crew to go to Pakistan.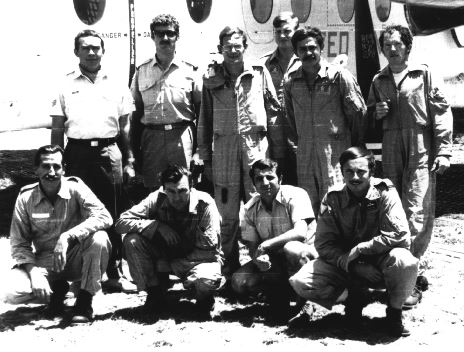 Standing L-R: Bruce Warring (Radio), Maurice Pearson (Elec), Bob Costello (Radio), Peter Coleman (Equip), Peter Rothwell (Inst), Wally Little (Sumpie/Loadie).
Kneeling L-R: Sqn Ldr Baillie McKenny (OIC), Kev O'Brien (Sumpie/Loadie), Dickie Jones (Framie), F/O Dick Folvig (Pilot).
Missing: F/O Ken Stone (Pilot), F/Sgt Kev "Spider" Bessell (Sumpie and NCO I/C Det B)
A computer once beat me at chess, but it was no match for me at kick boxing.
Gus Comer sent us this:
I spent much of the 50's at 1 AD. There were some interesting characters there in those years. Two Sqn Ldrs I remember, the kindly Vic Smith, and the somewhat more abrasive Roy Prowse. I remember F/Sgt Jack Cummins, ensconced in the office doing the bookwork and his replacement, Don Burkitt, a heavy smoker who died of lung cancer in 6 RAAF during my time at 1 AD. Other names come flooding back – W. Off Bernie (Fergie) Ferguson, who was involved in a stoush one day. Fergie, head of the ground installation party that shared the Radio Section at 1 AD, had three erks working feverishly to pack up some equipment which I think was headed for Darwin, a Dakota standing by. While Bernie was absent from the section, our very brand new Plt. Off., one Rodney Harris, came into the section, spotted the three, and said, "Right, I want you three to come with me, I have a job for you". Protesting that Fergie had told them to get the job packing job done quickly, which Harris ignored, saying "I'm not interested in what W . Off. Ferguson said, come with me!", they went.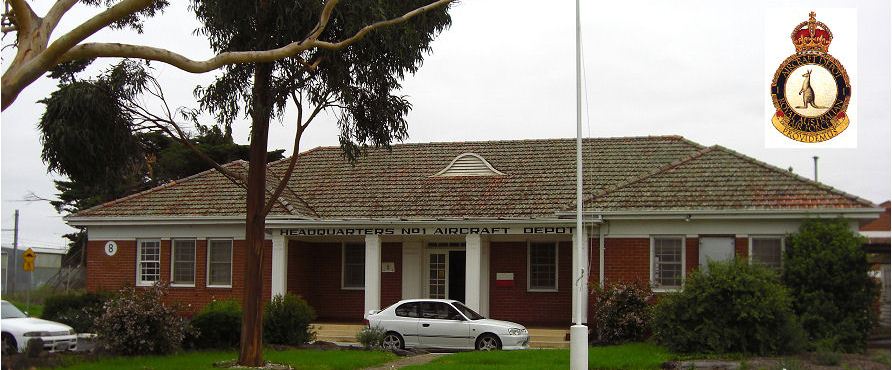 When Fergie returned thirty minutes later, and discovered his men missing, he erupted. When Harris and his men returned, Fergie hit him with both barrels, telling him, in no uncertain terms, that he was an idiot and had done an idiotic thing. Fergie was called down to the CO's office shortly after, no doubt firmly told off for insulting an officer. Then, it was Rodney's turn to go. He was away quite some time, and when he came back he was very, very quiet, for quite a long period of time.
Others there included FltLt. 'Shorty' McDonald, FlgOff Alf Tye (star of the section volleyball team), Max Wheatley, Les Day, a mournful-looking character, who, though a good tech never got his Corporal's stripes, Cletus (Ike) Eichler, also a newly graduated Appy, named Tony Sander, deeply involved in Scientology. He told me of the immense power I could have, if I went into that stuff.
But Tony was able to make a real contribution, showing me how to solve a problem with the Signaller Flying Training aircraft we were fitting out. A mammoth job, it was to have six trainee positions and an instructor position. The Instructor had to be able to talk to all six trainees together, or to any one individually. Stringing six HF antennae on a Dak was hard enough, but I was bothered how to arrange the circuit to allow the Instructor to call just one, or all six trainees, together, without a very complicated switch. Solid state diodes were very new in those days, they didn't exist in Y Group yet. But Tony Sander pointed out how six diodes would solve my problem, which they did when we were able to get some. I didn't accept his Scientology, but was grateful for his new technology.
The flying classroom, looking weird with six VHF antenna masts sticking out in odd places as anchors for the HF antennae, worked beautifully in tests. How much use it subsequently got I have no idea, but FltLt. Shorty MacDonald received a special commendation for getting it built.
I left 1 AD, with its happy memories, when I was promoted to WOff on 1/12/60, posted to Radschool.
Ubon.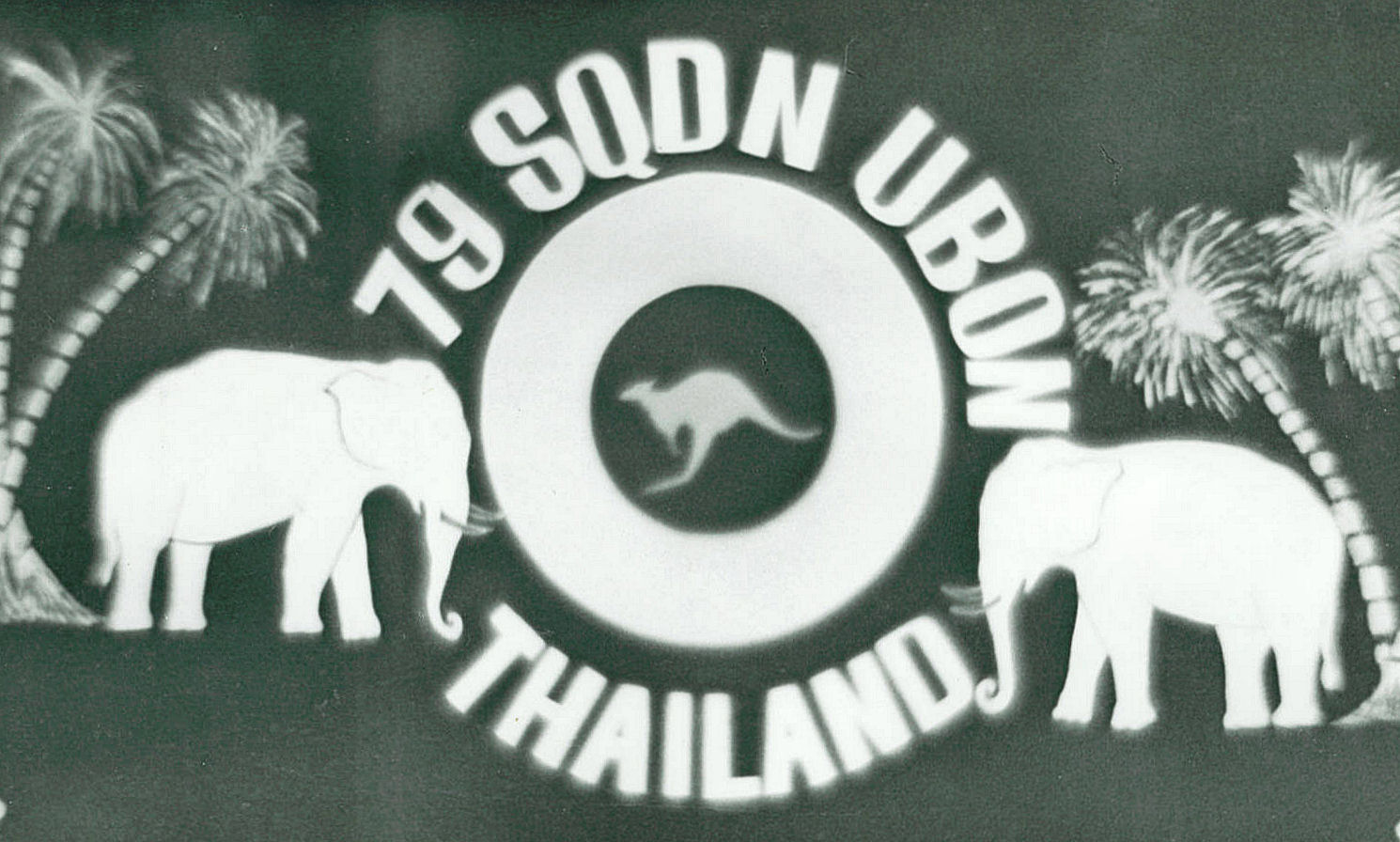 Charles Bond sent us the following 2 pics, which he took while posed to 79 Sqn in Ubon.
After five years in Thailand, 79 Squadron was disbanded, however 18 years later, the Squadron reformed for a short period at Butterworth following 3 Squadron's return to Australia for re-equipping with the F/A-18 Hornet.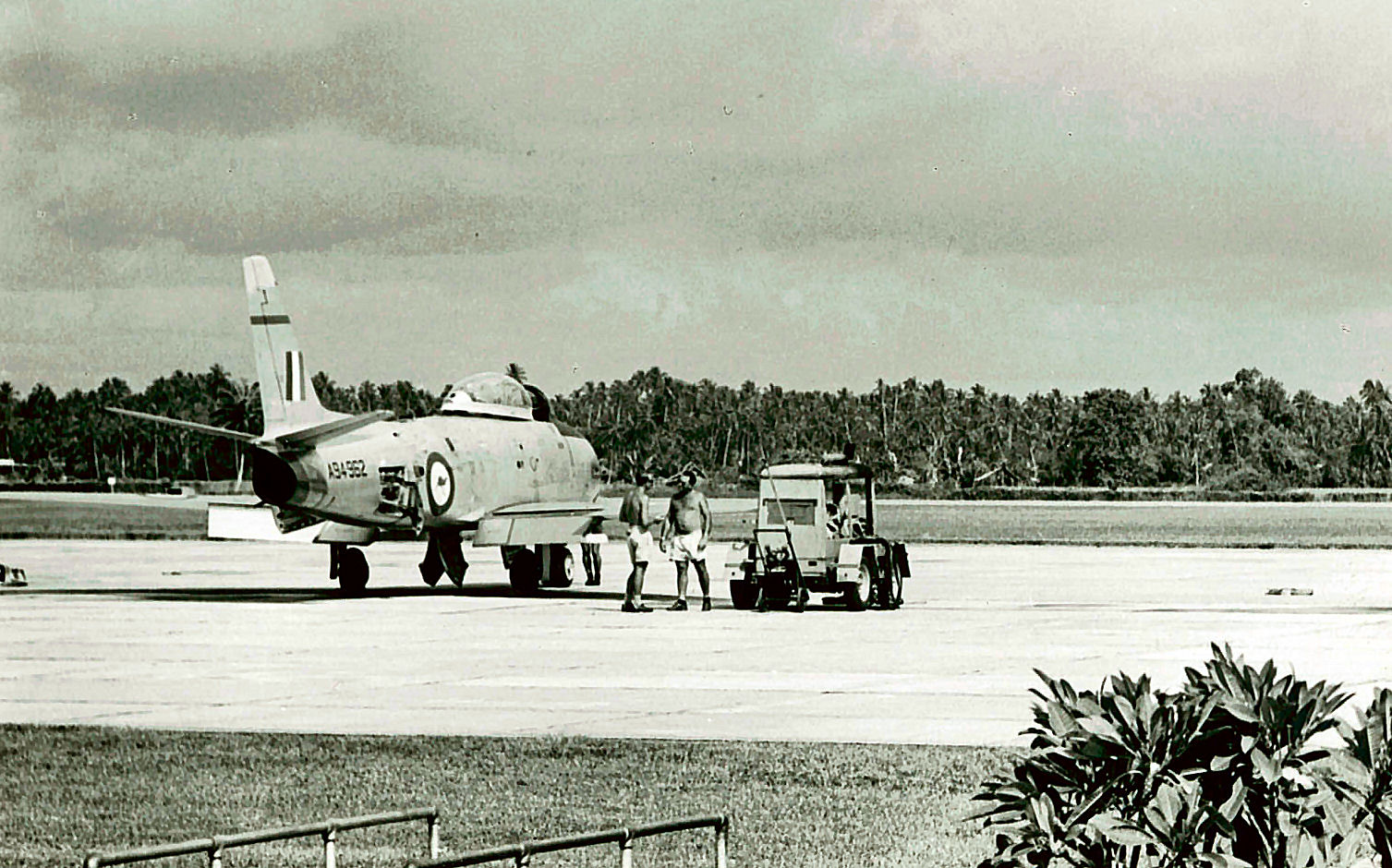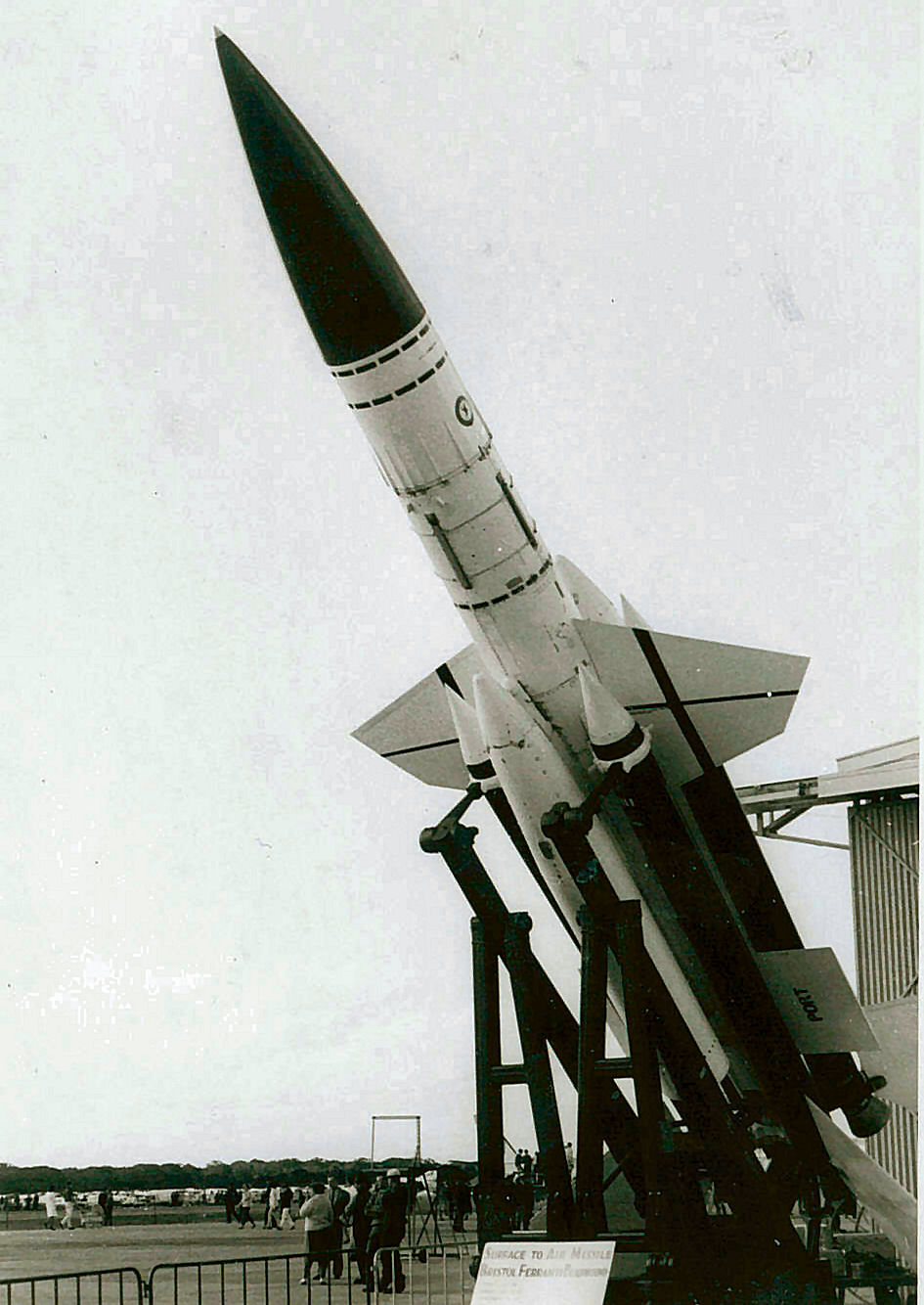 Equipped with Mirages, No 79 Squadron participated in numerous air defence exercises and represented the RAAF's last permanent fighter presence in Malaysia. 79 Squadron disbanded again on 30 June 1988.
The Squadron was reformed in 1998 and is now located at Pearce. It operated Macchi aircraft from 1998 until the introduction of the BAE Hawk in 2000, and conducts Introductory Fast Jet Flying for RAAF pilots newly graduated from No 2 Flying Training School using the Hawk Mk 127 Aircraft; as well as Hawk Refresher and Instructor Conversion Courses for previously converted Fighter Pilots.
52 RMC
Unfortunately we don't have any names, if you can help, please do.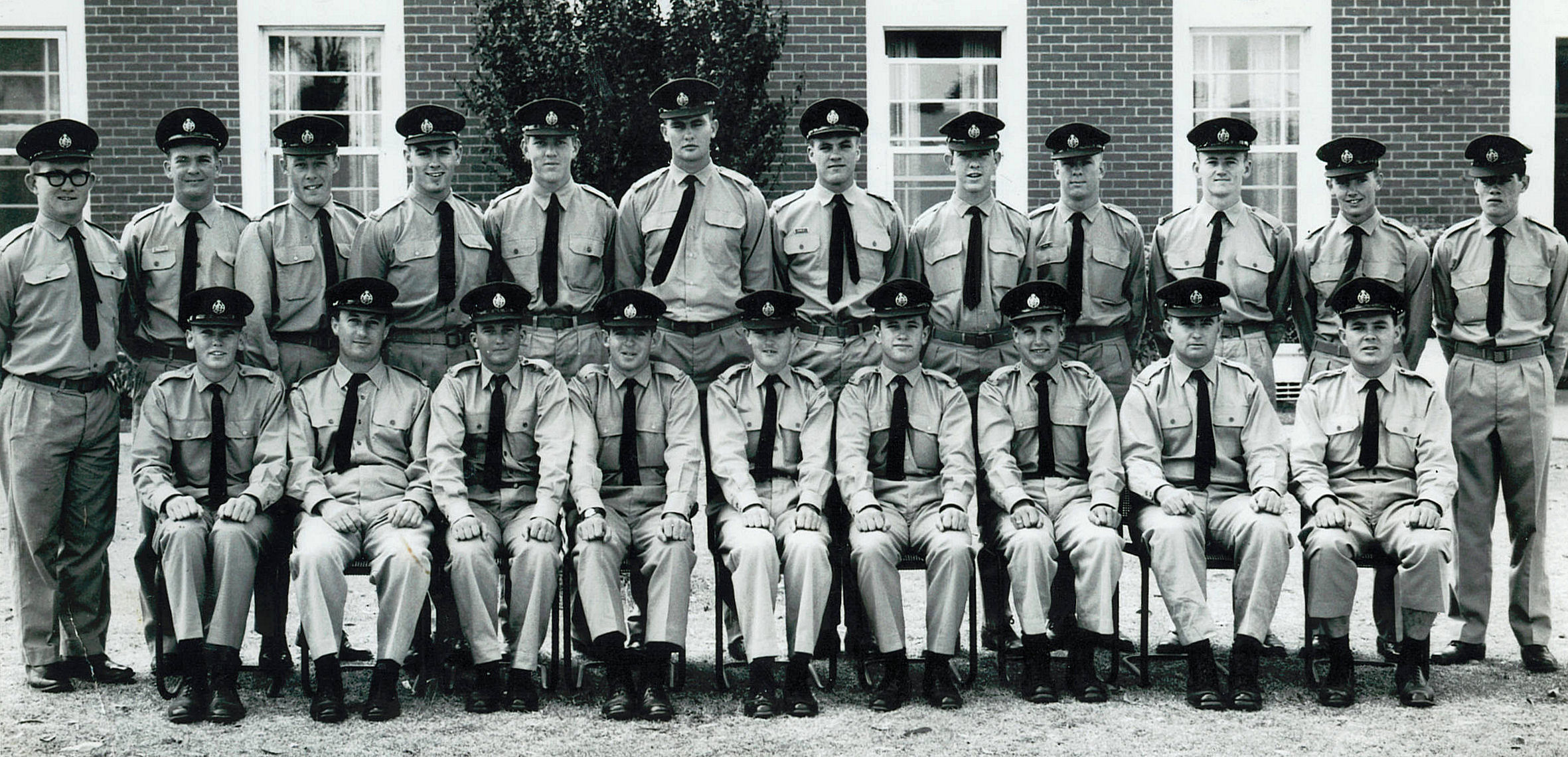 34 RTC.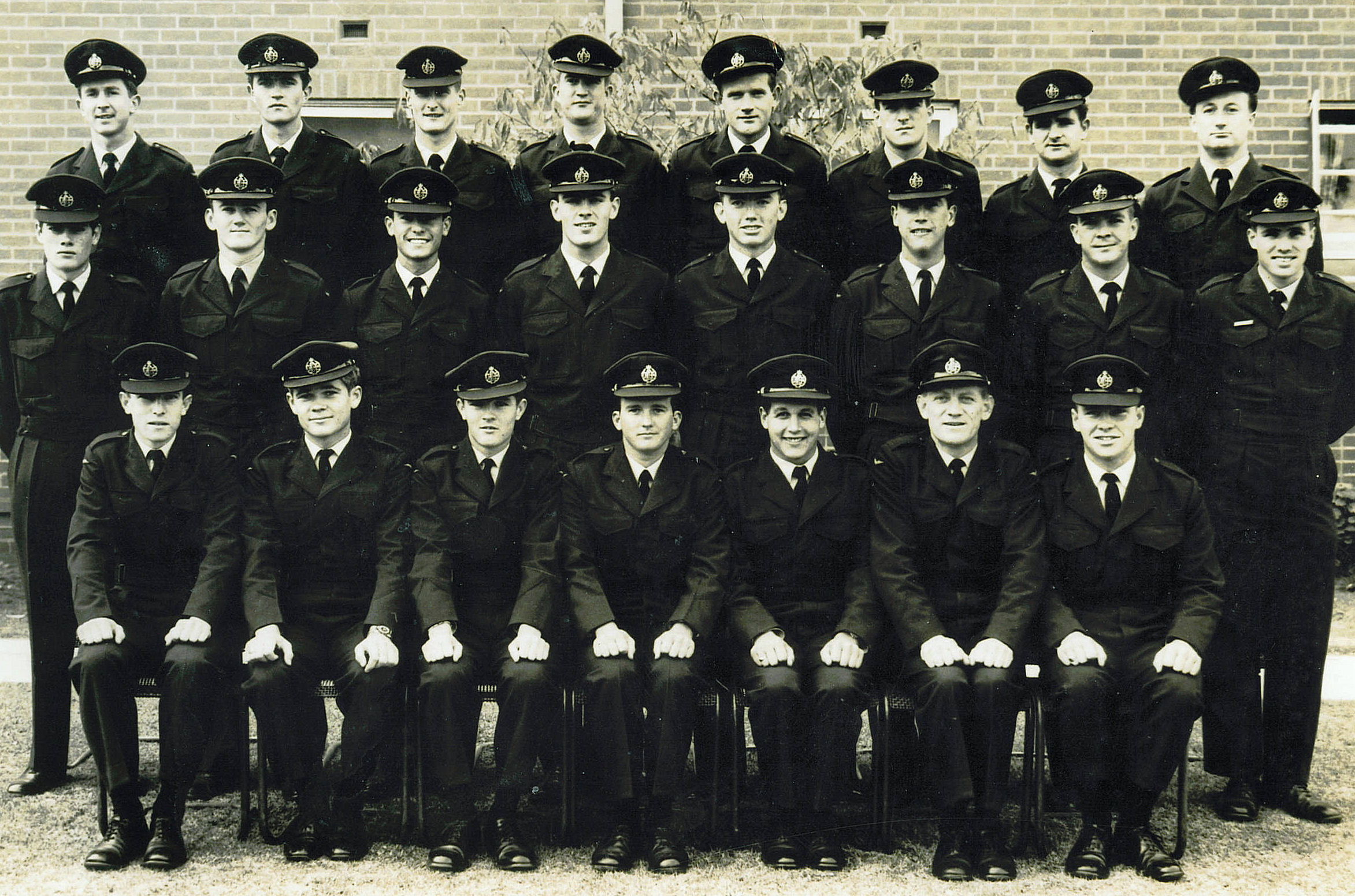 Peter Griffiths.
A lot of people have been looking for Pete for yonks and he finally found us, through the mag. And as is usually the case, he lives only 30 minutes from us so we got together for a coffee and a good old yarn. Years ago we'd have met in a bar somewhere (and would probably still be there), but alas, we decided to meet in a Coffee Club – age is such a pacifier. Was great to see him again.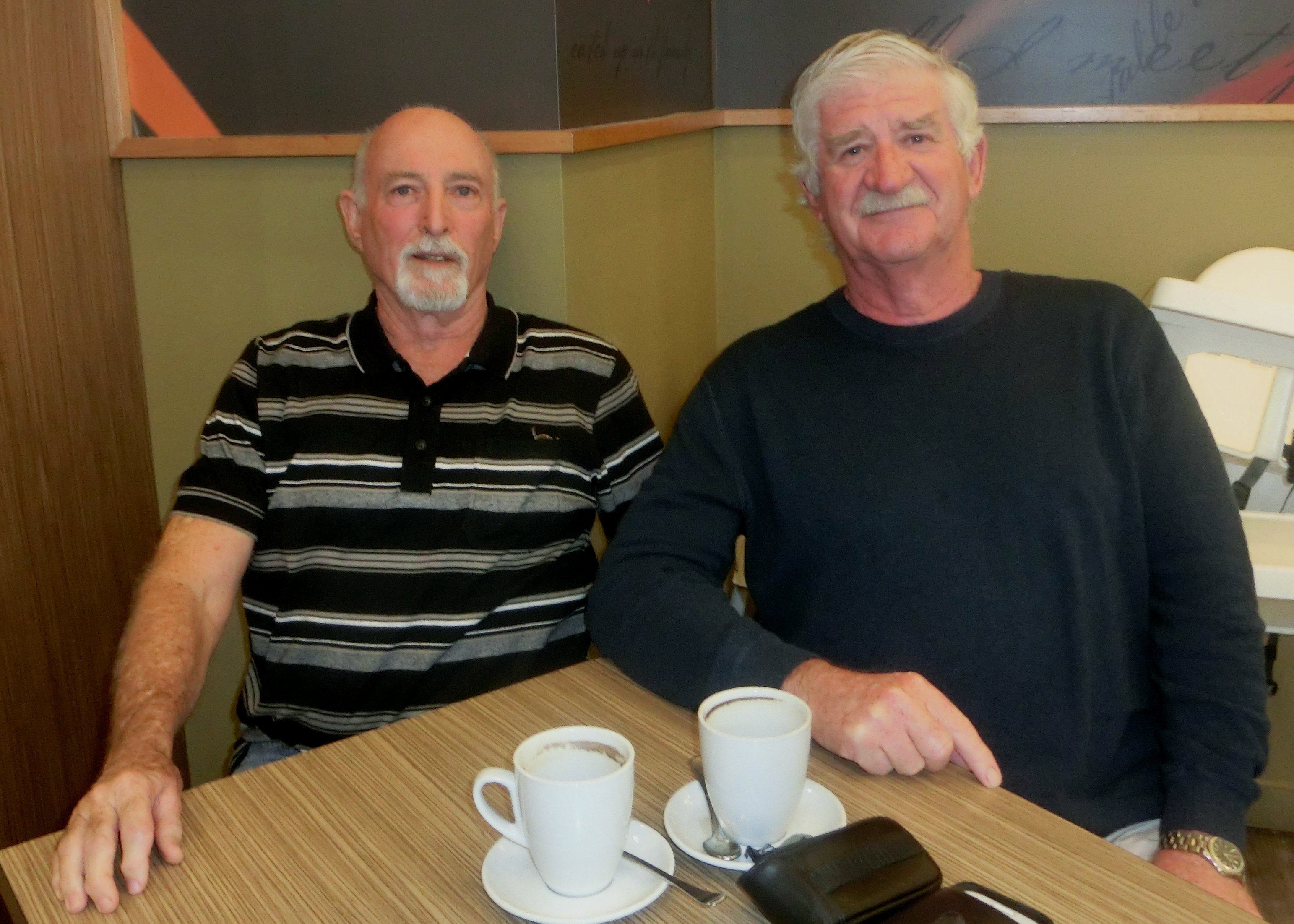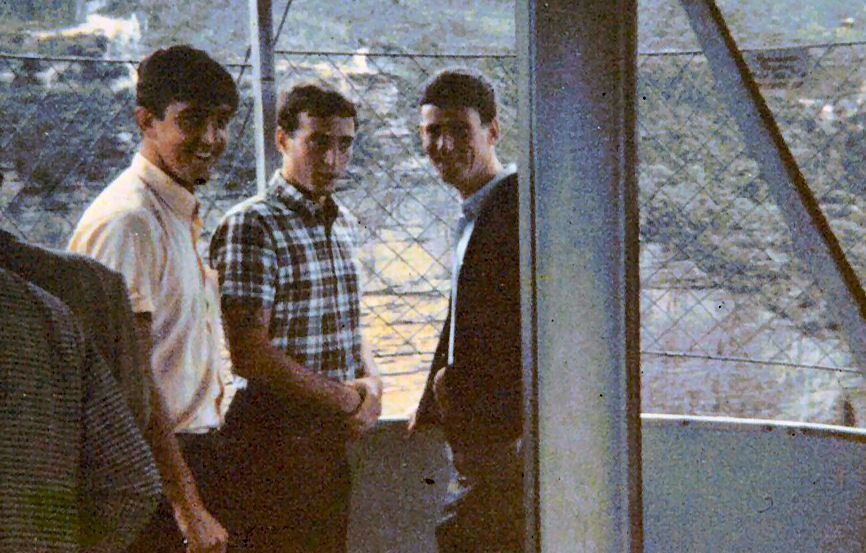 On the Skyway at Katoomba back in 1967 are L-R: John Boyne, Peter Griffiths, Phil Penny.
12 Radio Appy course, with partners. (Sorry, no names, please supply if you can)

13 Radio Appy course, with partners. (Sorry, no names, please supply if you can)

My wife got 8 out 10 on her driver's test - the other two blokes managed to jump out of her way.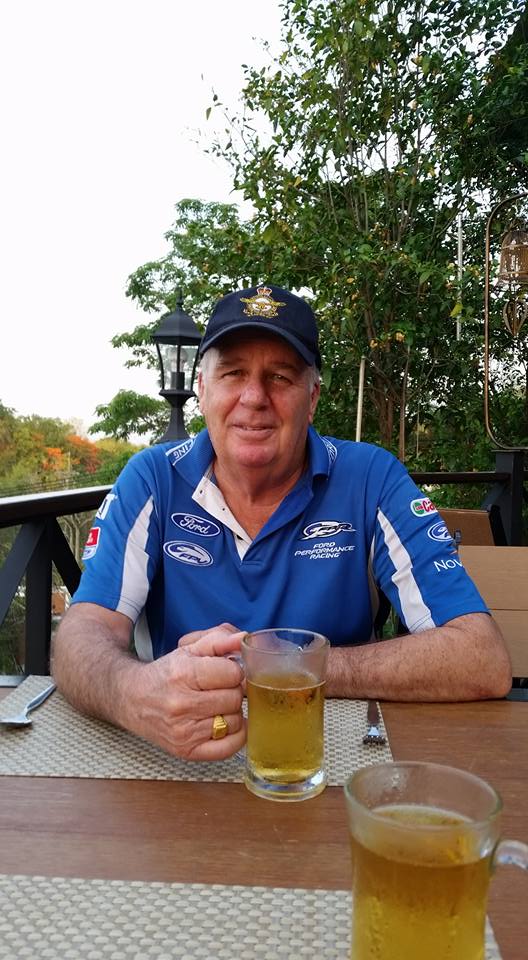 Al Shaw – having brekky!
Base Radio – Amberley. 1983.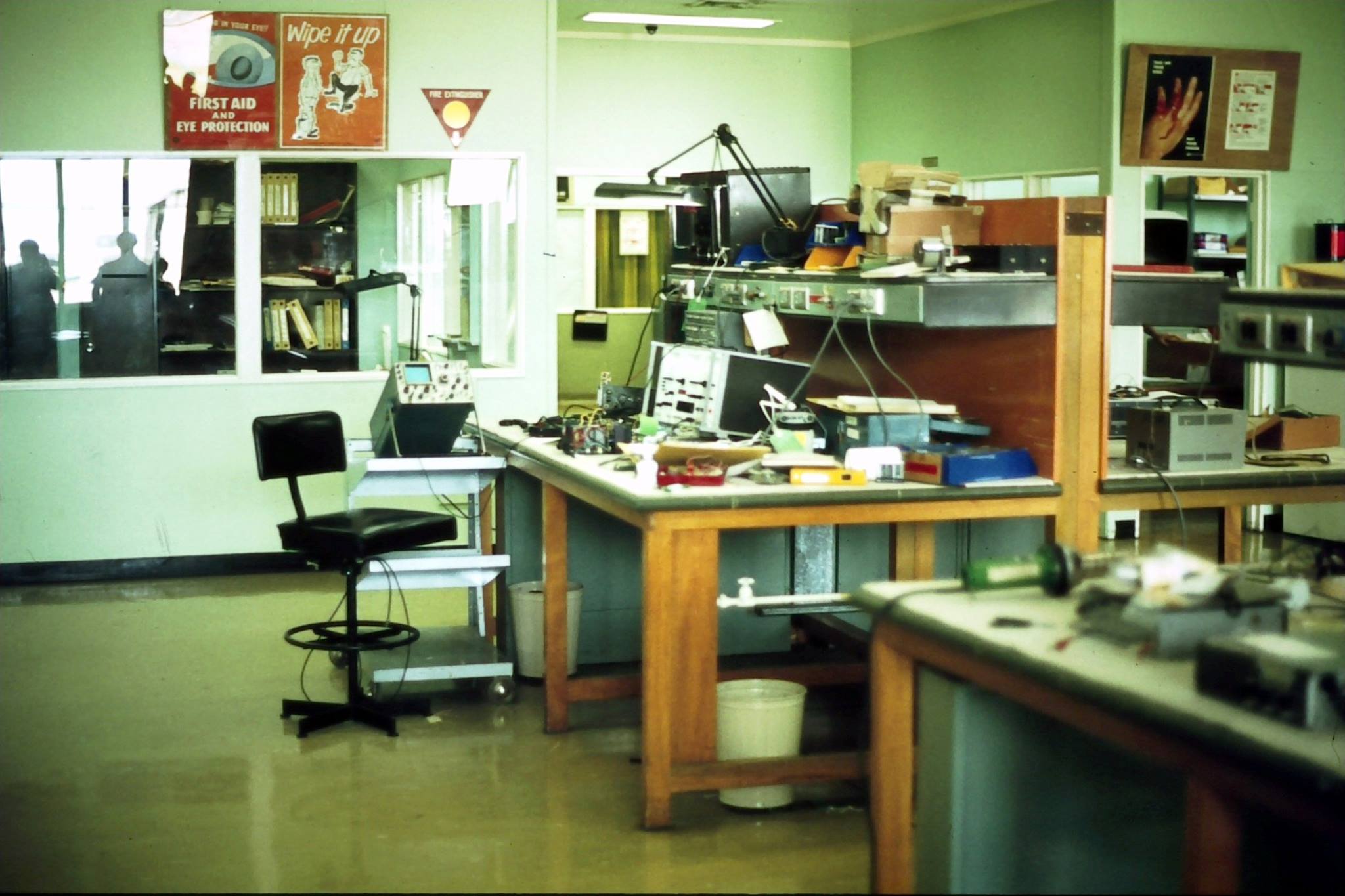 Butterworth.
Some photos of the Butterworth area, taken in 1980 - 81. (Sorry we don't know who sent us these)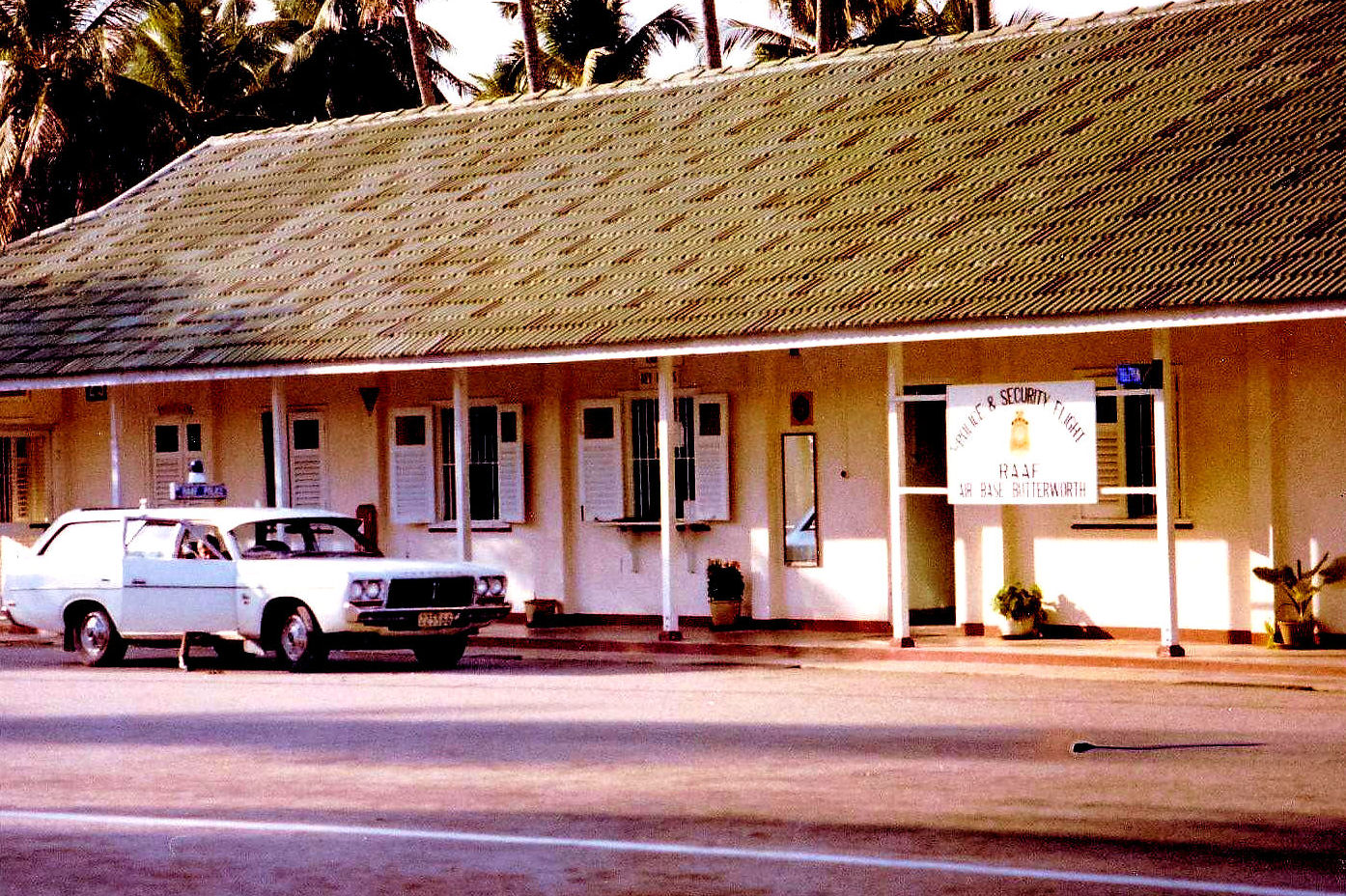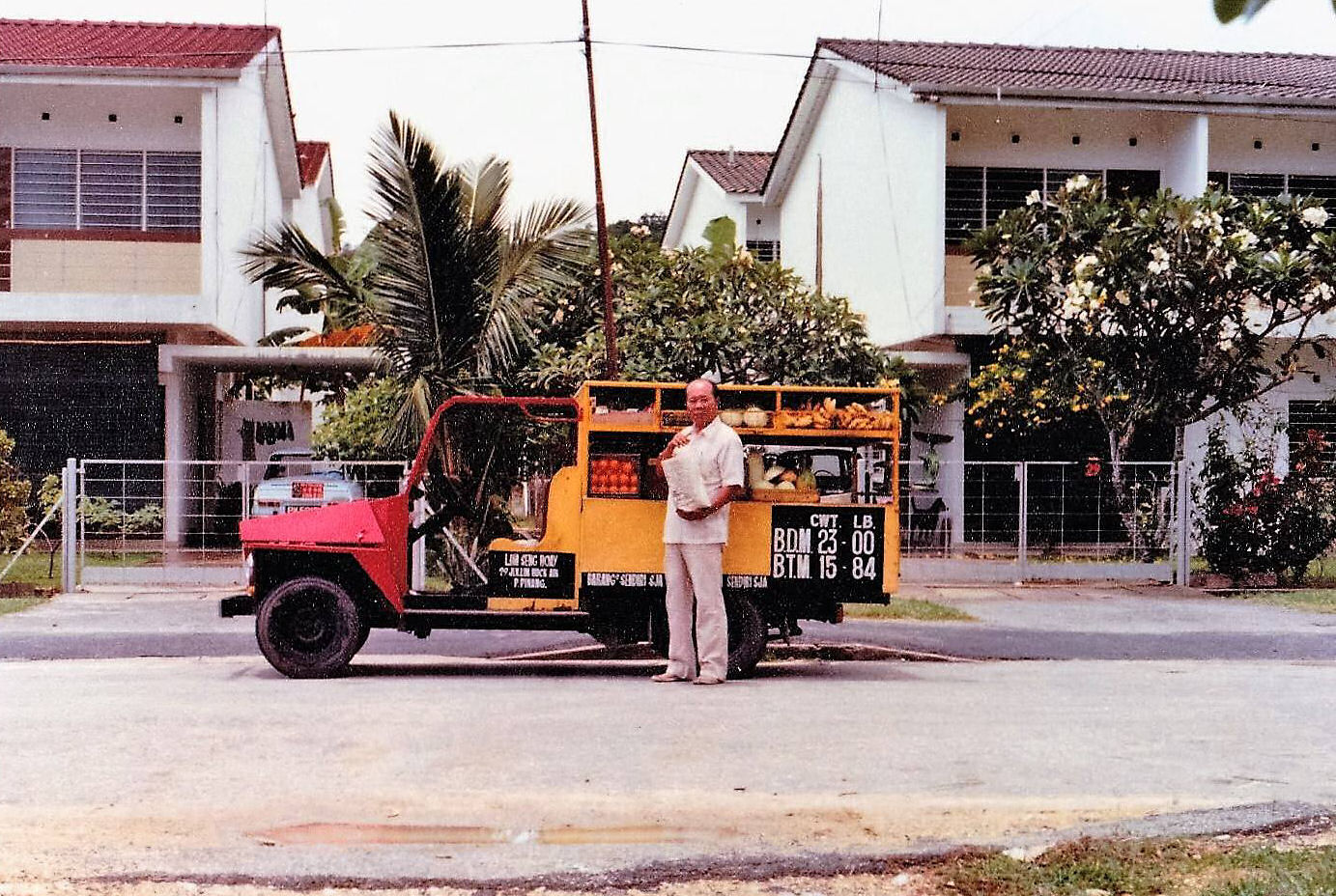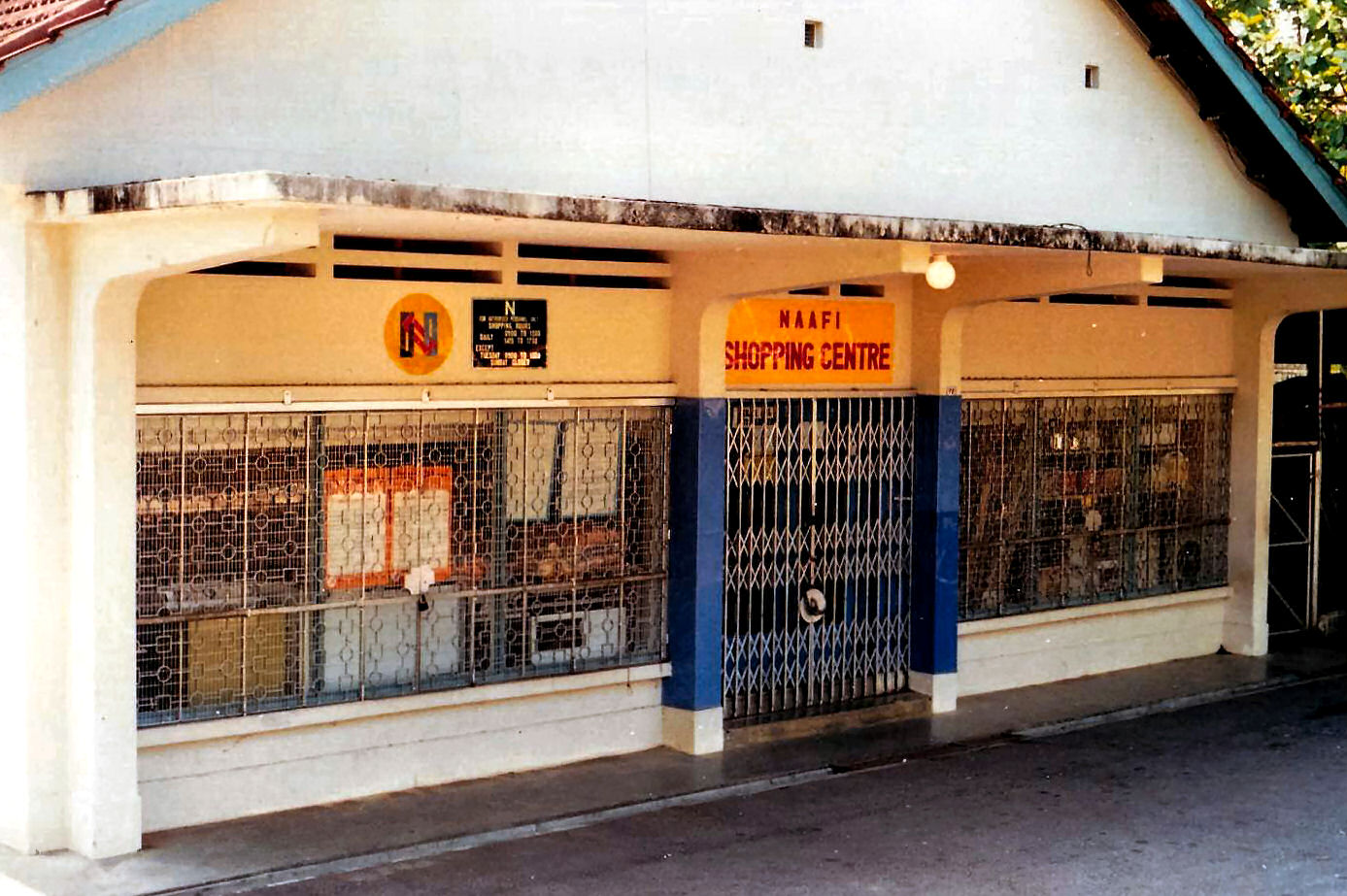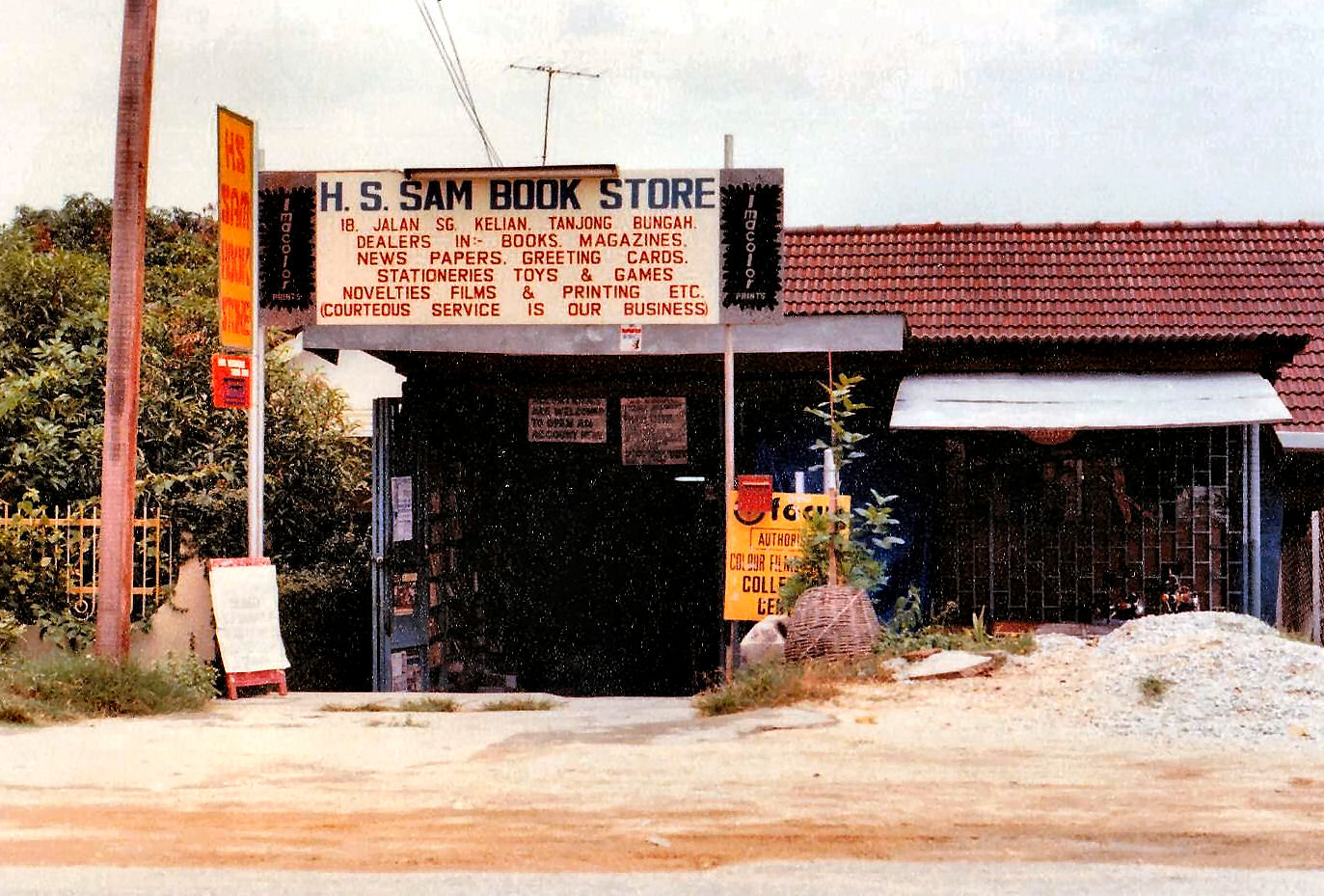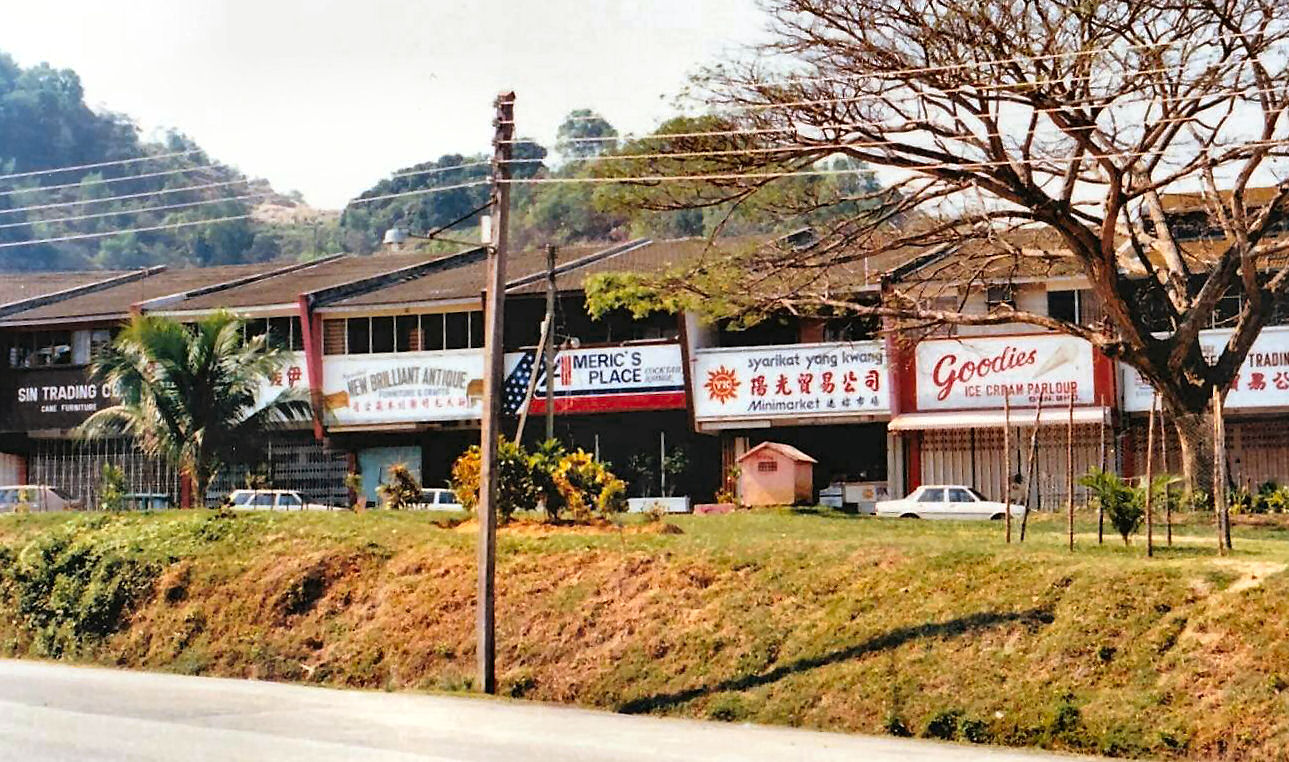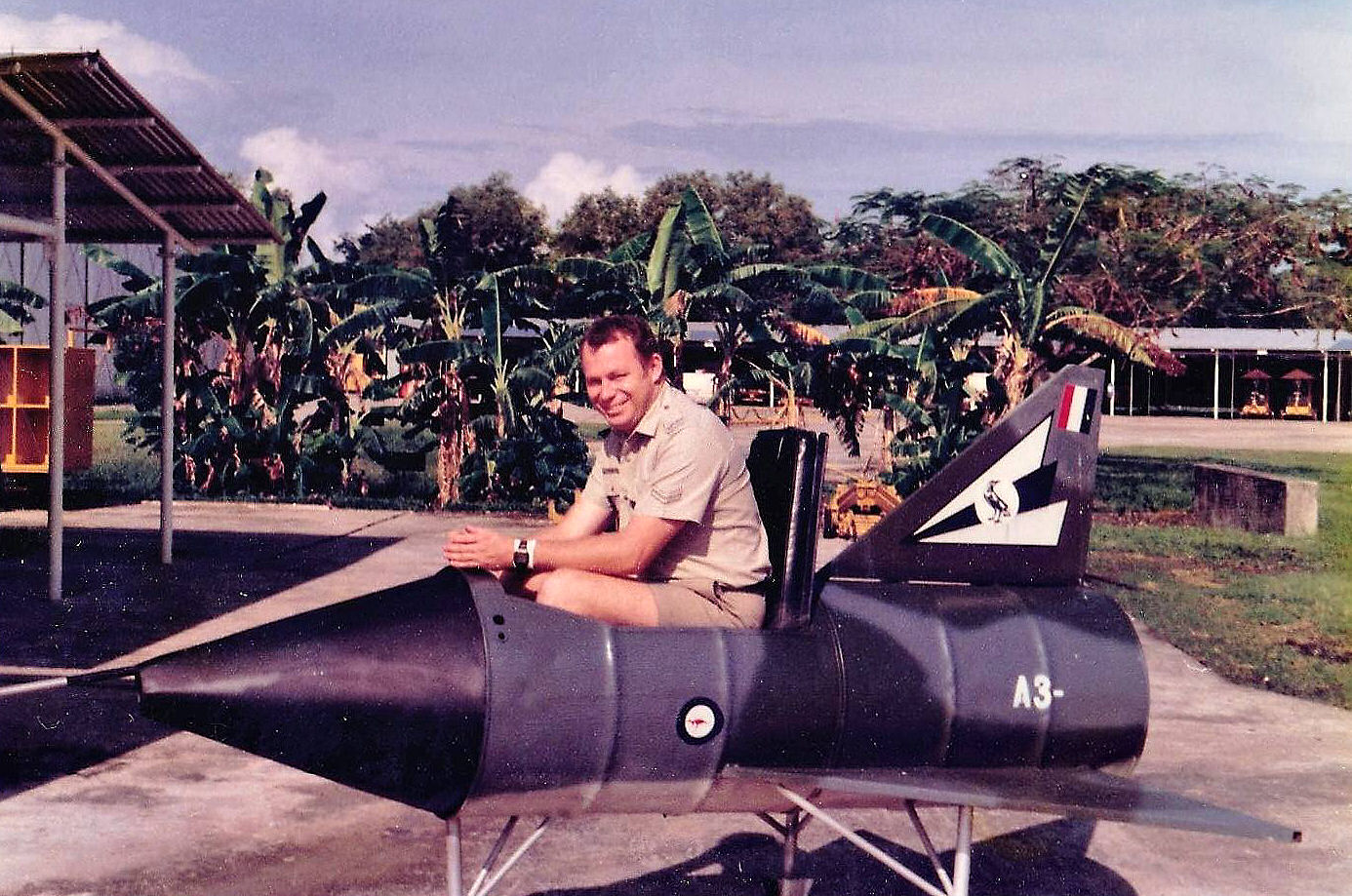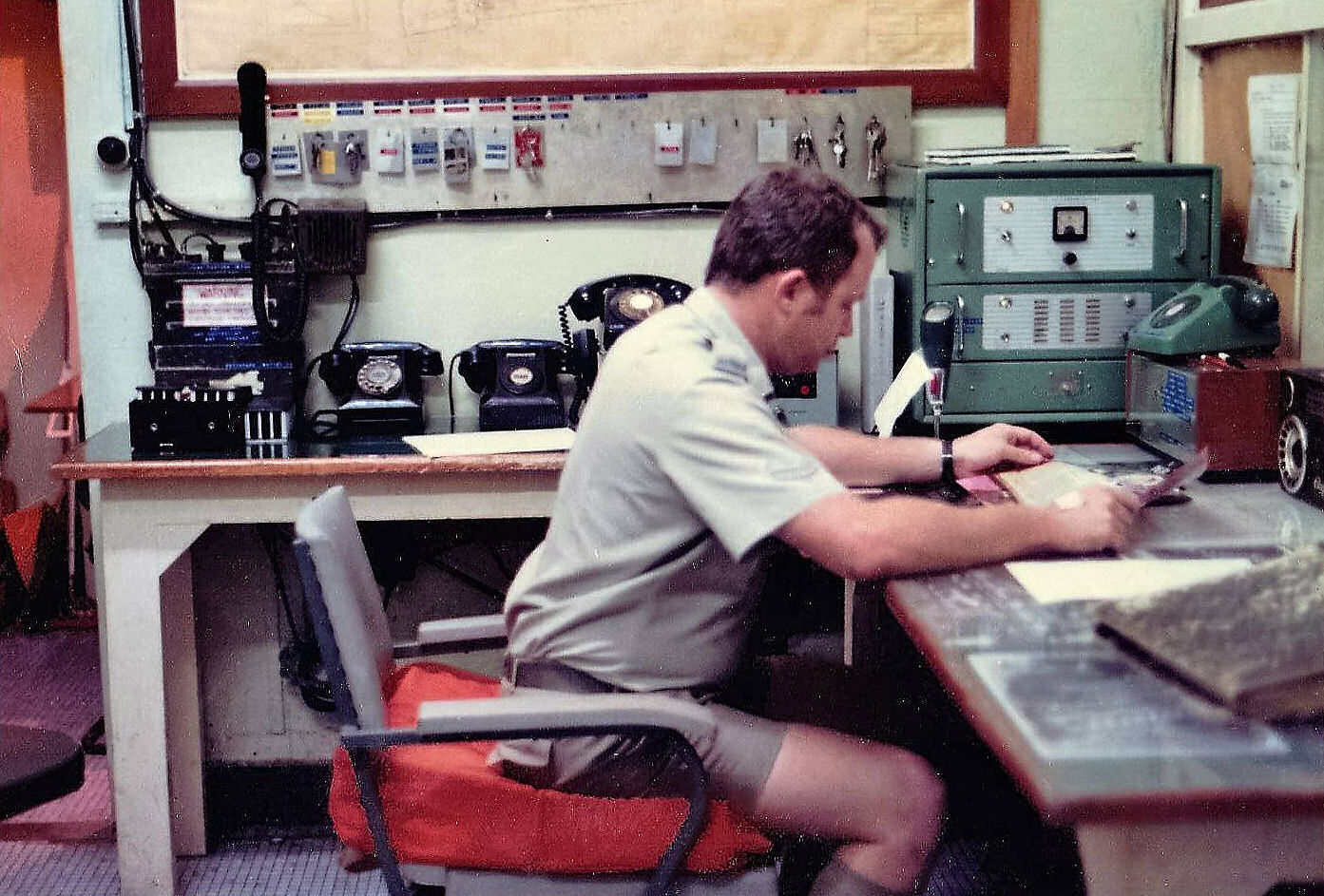 Following is a link to an ABC Radio Overnight's programme. Click HERE

I think many who have been to RAAF Butterworth will enjoy it.
Radschool 1964 (Names please)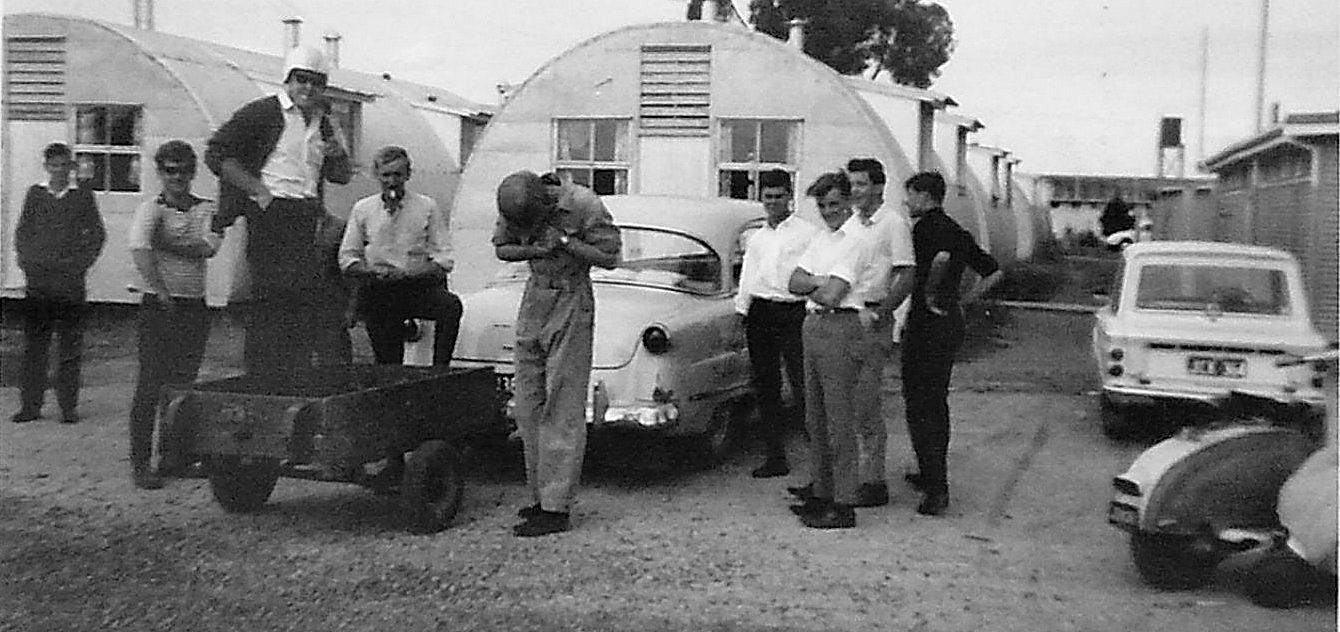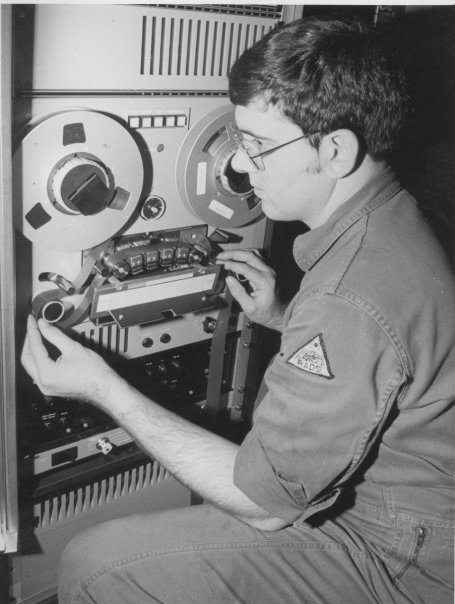 Rod Jenkinson, sitting for a PR photo while at Radschool.
10 Sqn Townsville.
1959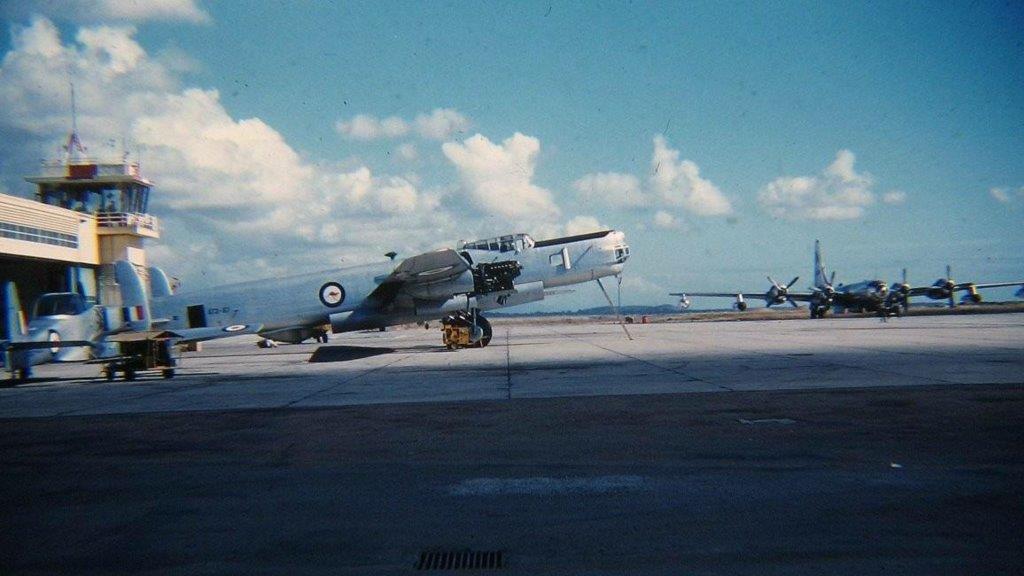 Back Go to page: 1 2 3 4 5 6 7 8 9 10 11 12 13 14 15 16 17 18 19 20 Forward