Privacy Policy | Editorial Policy | Profit Policy | Join the Association | List of Members | Contact us | Index | Links
Back Go to page: 1 2 3 4 5 6 7 8 9 10 11 12 13 14 15 16 17 18 19 20 Forward
Appy Reunion.
On Saturday 24 February, 2018, a bunch of Appies got together at the Transcontinental Hotel in Brisbane for a knees up, a few coldies, a good meal and to tell each other a heap of lies.
And, as you can see from the pic below, it just coincided with the only day in the past 10 years that the sun didn't shine in Brisvegas.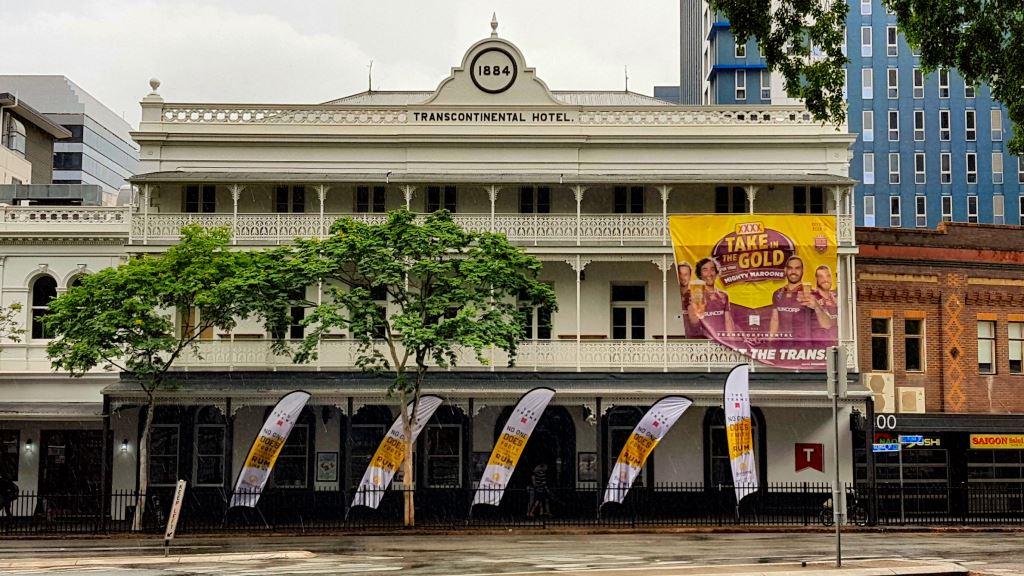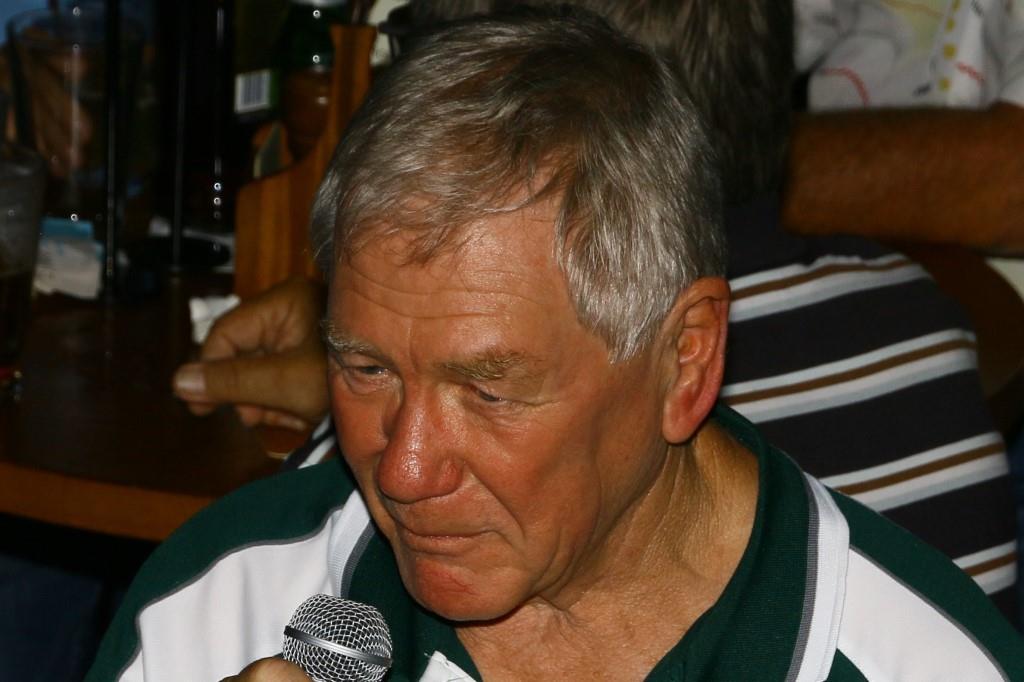 As usual, the event was organised by Rob Wilson (right), an old 15 Appy (Beavers) larrikin who left the college of knowledge at Wagga on the 13th December 1963.
Blokes, with their ladies, came from far and wide, with blokes from way back on 8 Appy (Mangoes - Graduated 07Dec1956) to the "new boys on the block" from 42 Appy (Oorarries - Graduated 08August1989) joining in the fun.
We didn't do a head count but there would have been in excess of 75 people there, with the blokes off 27 Appy (Rats) – below – taking out the prize for most numbers. All names left to right.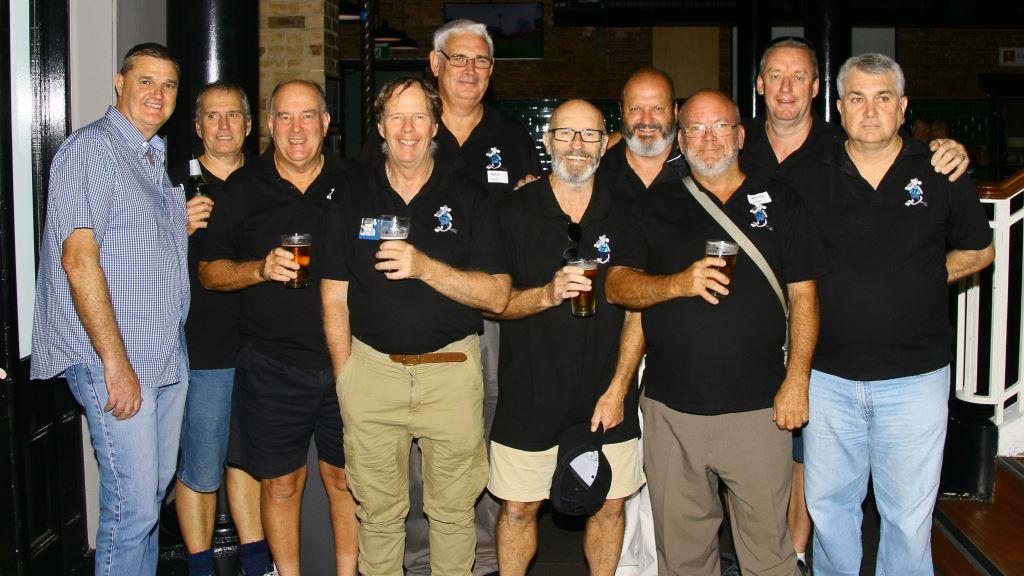 L-R: Mick Poyner, Les Howarth, Stew Coonan, Ken Gold, Mick Ohlin, Danny Aitken, Ron Dyball, Wayne Hughes, Dutchy Holland, Mick Oliver.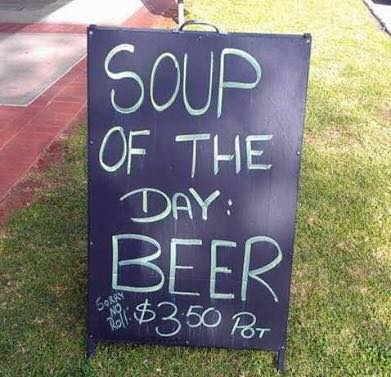 Others there were: (The numbers indicate the course.)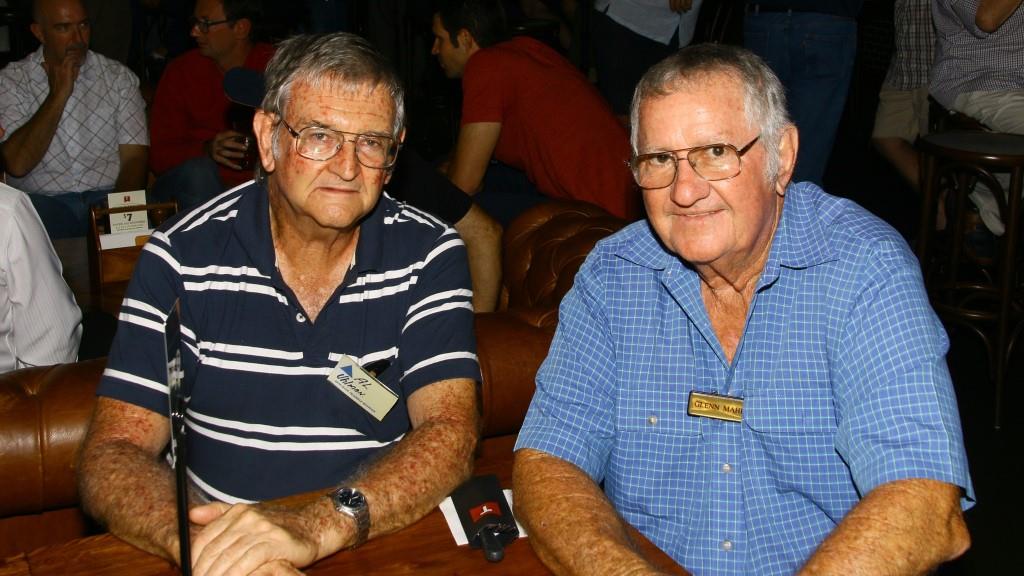 Al Uhlman (16), Glen Maher (16).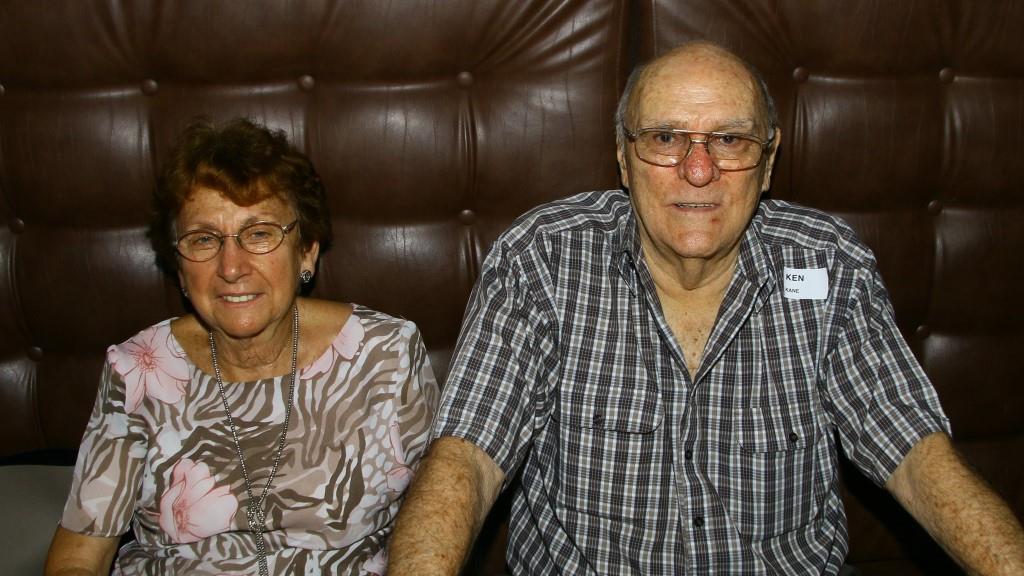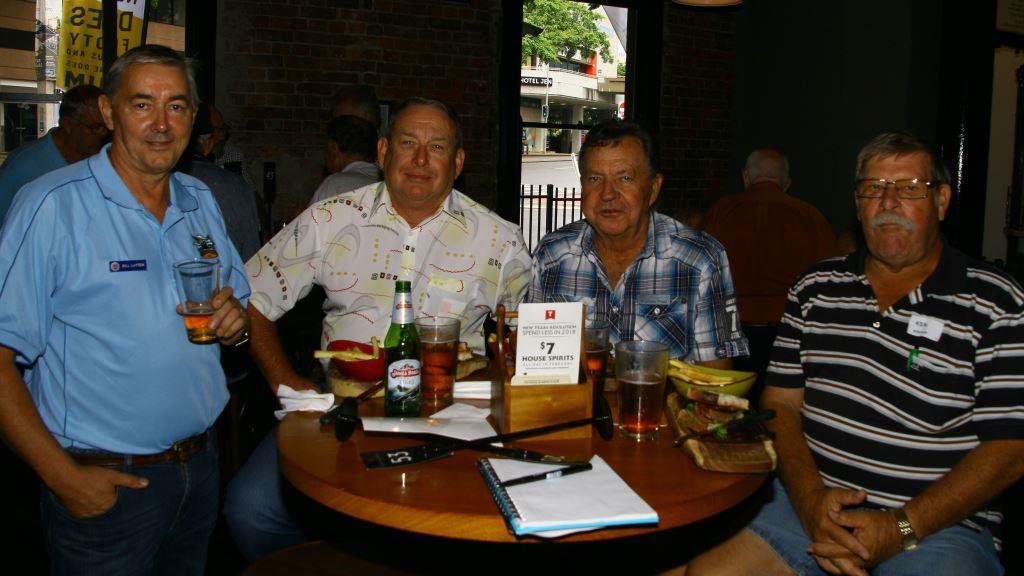 Bill Luyten (25), Kev Riley (24), Warren Neal (18), Kev Bischof (18).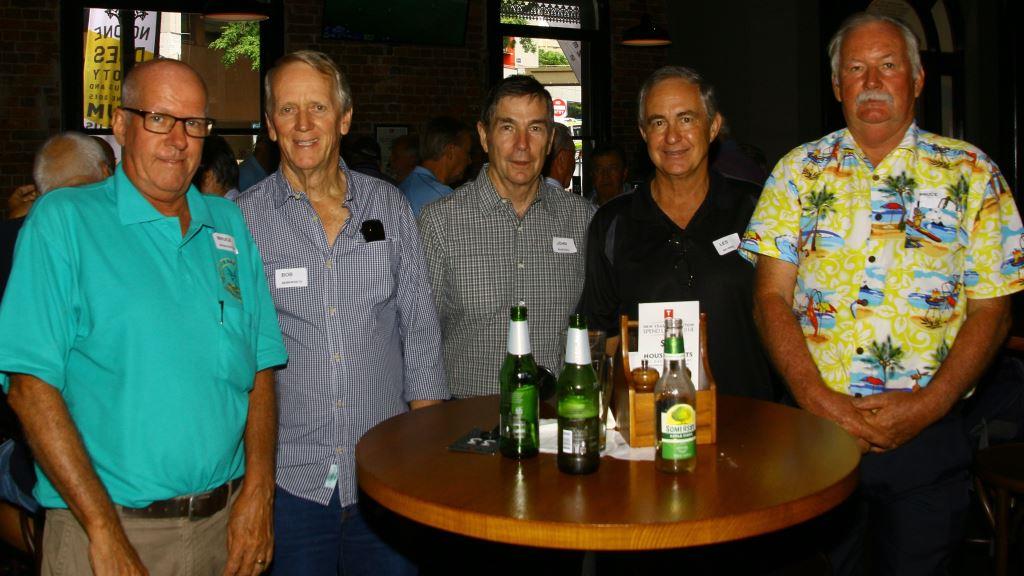 Bruce McNaughton (22), Bob Hemsworth (17), John Percival (22), Les Skyring (22), Bruce Craig (22).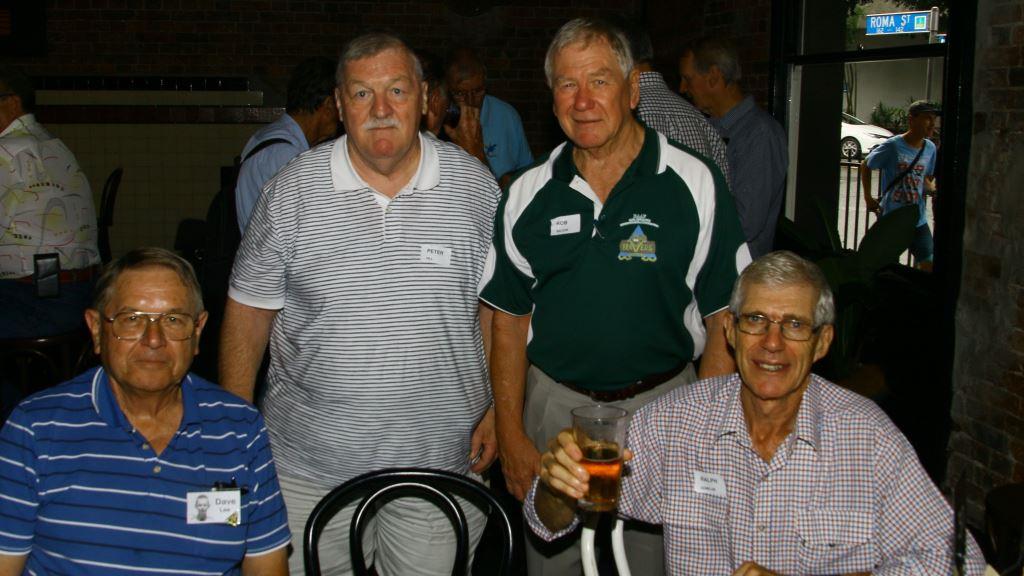 Dave Lee (15), Peter Hill (15), Rob Wilson (15), Ralph Donelan (15).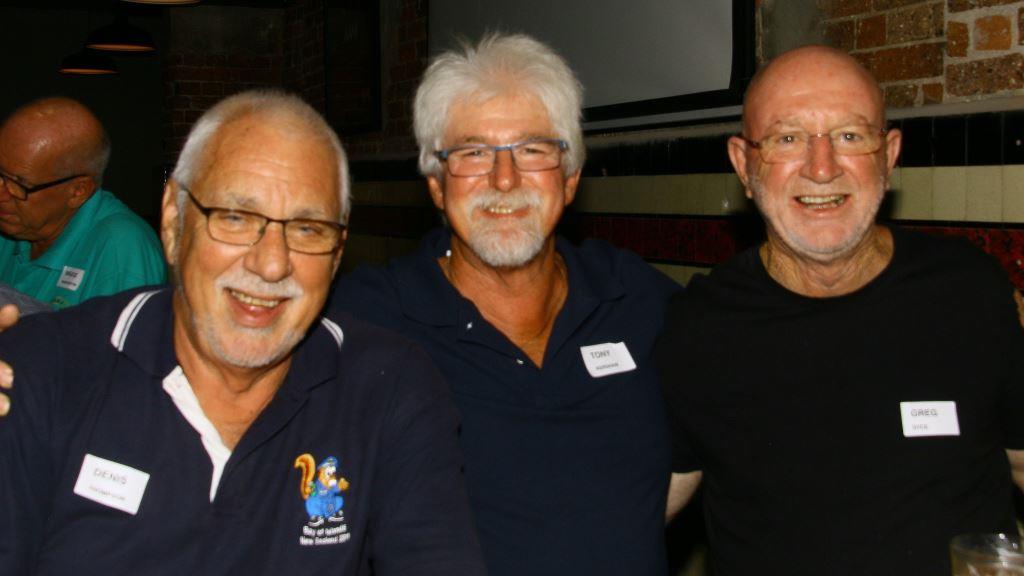 Dennis Thompson (20), Tony Kershaw (21), Greg Dyce (20).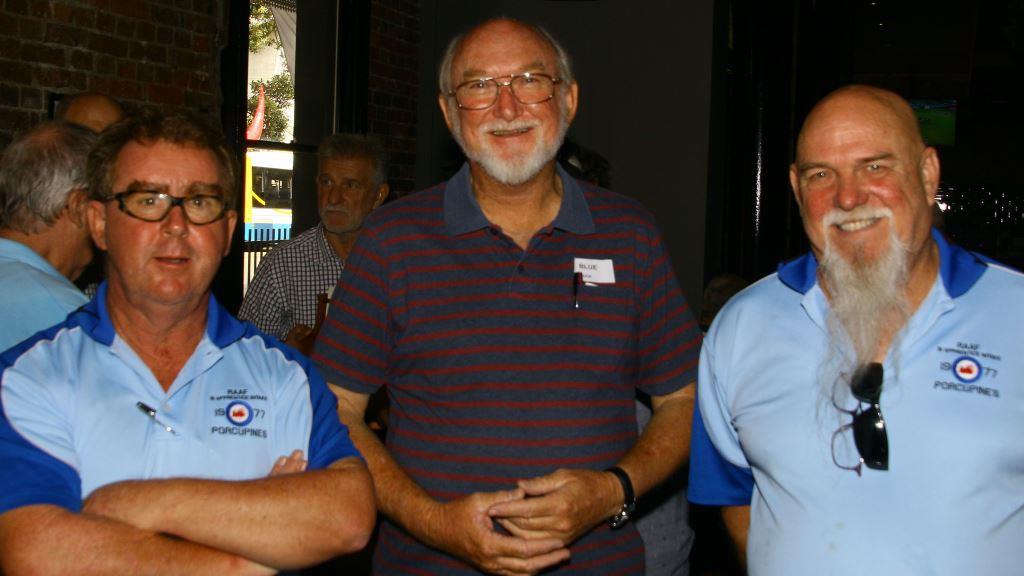 Derek Hibbs (31), Blue Bock (19), Mark Bartlam (31).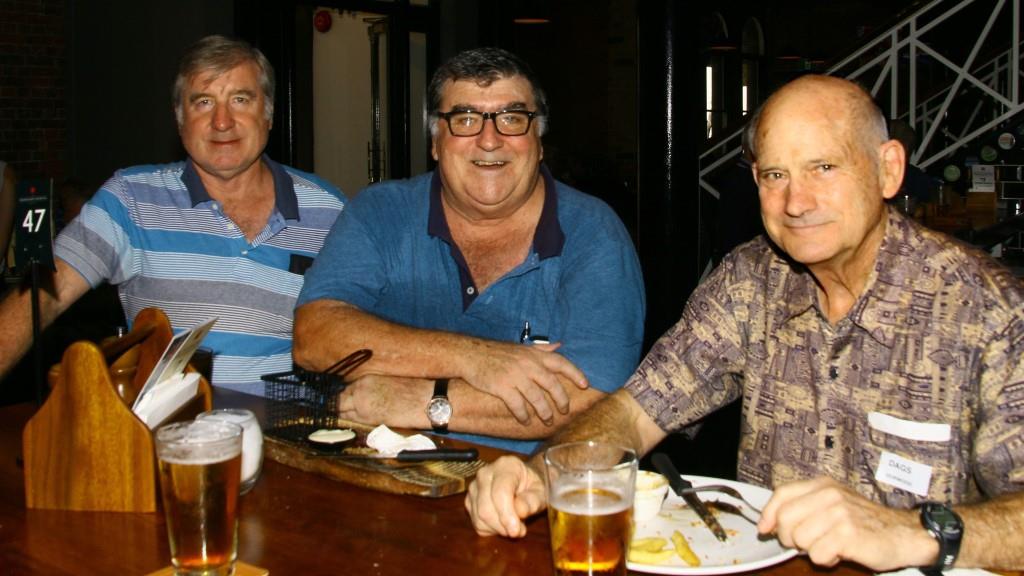 Don Pickering (20), Doug Pickering (20), "Dags" Dorwood (14).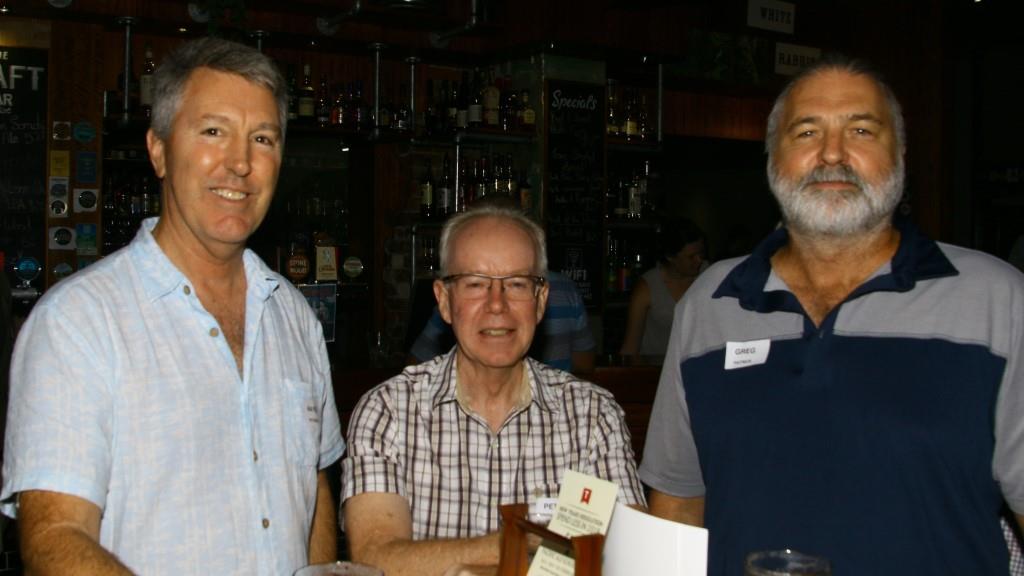 Hayes Petersen (30), Peter Mathieson (30), Greg Patrick (30).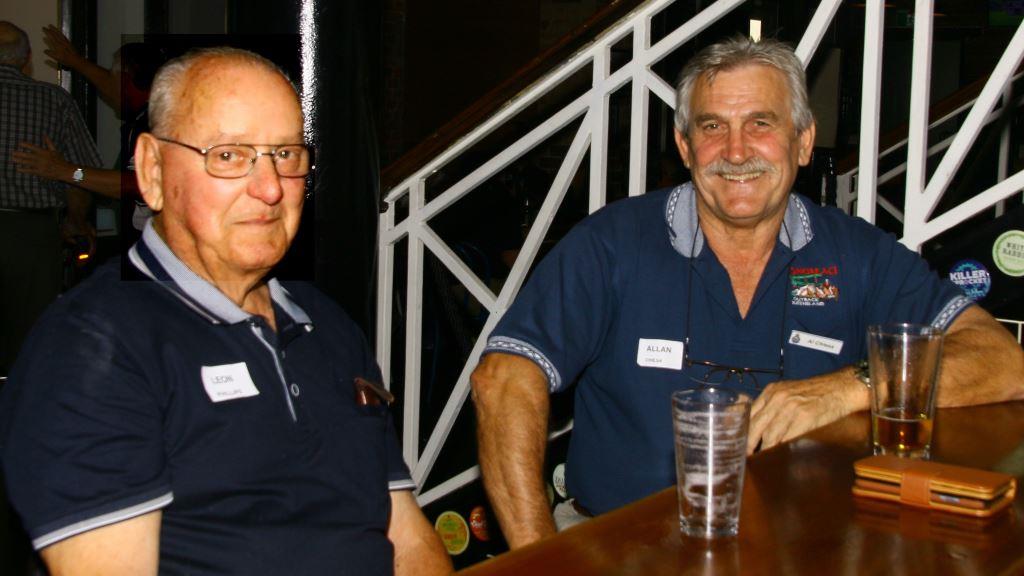 Leon Phillips (Guest from WA), Allan Chiesa (20 Radio)
Dennis Thompson (20), Don Pickering (20), Doug Pickering (20), Jon Welch (20), Greg Dyce (20)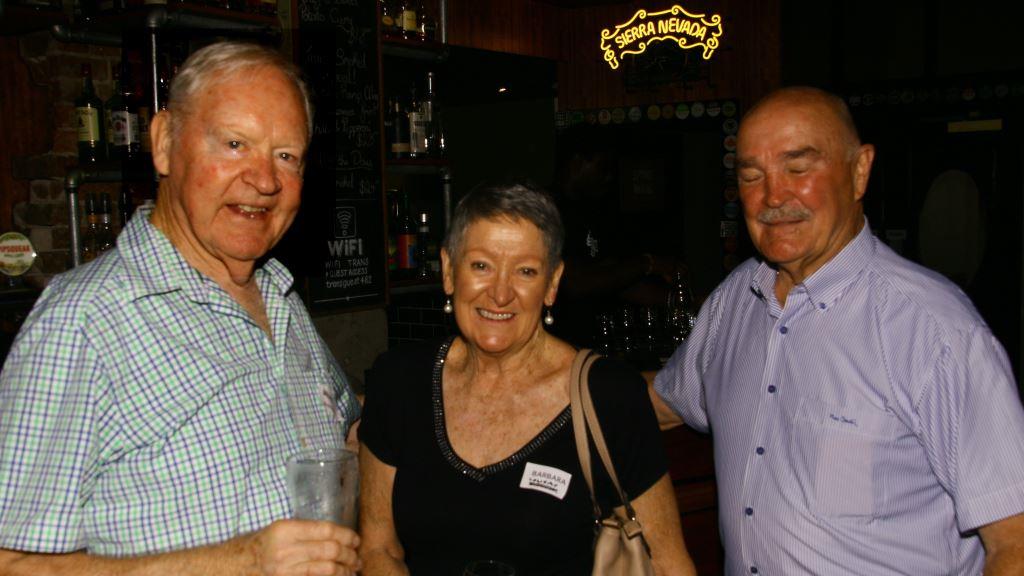 Merv McDougal (8), Barbara Lowery, Phili Duncan (10)
Before she retired, Barbara worked for the ABC as a writer, broadcaster and author in the food industry (see HERE). We asked her what she thought of the food at the Trans and she said she thought it was probably the best Pub food she had ever tasted. We bet the Trans people would be pleased to hear that! Next time you're in Brisvegas, try it!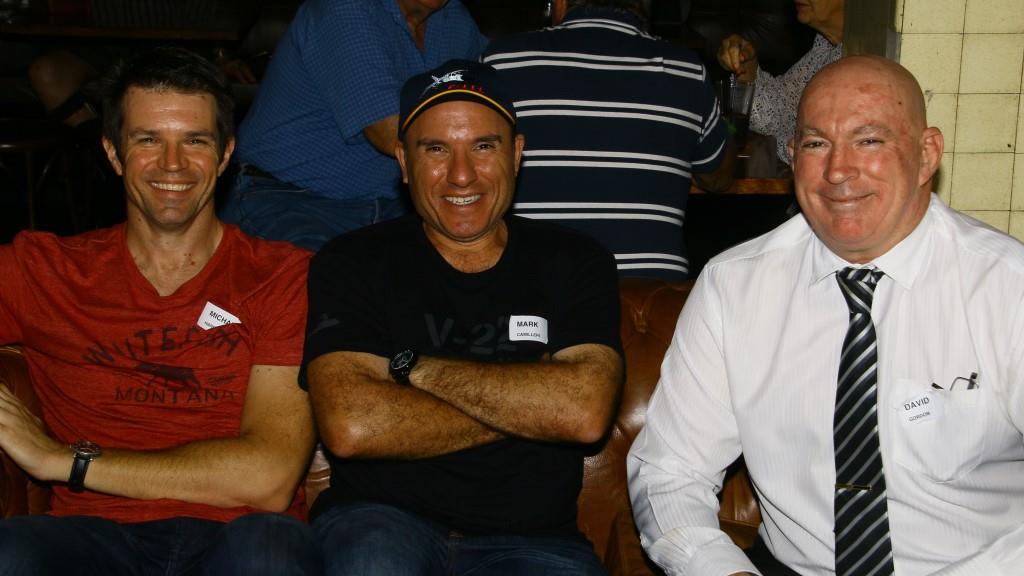 Michael Hardy (42), Jason Lamont (42), David Gordon (34).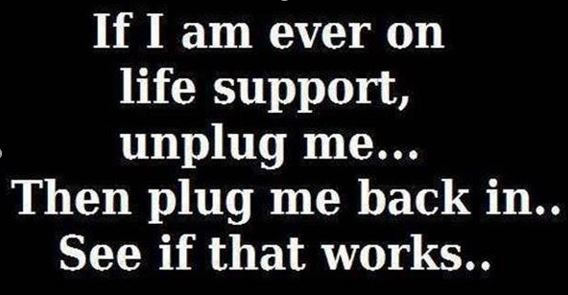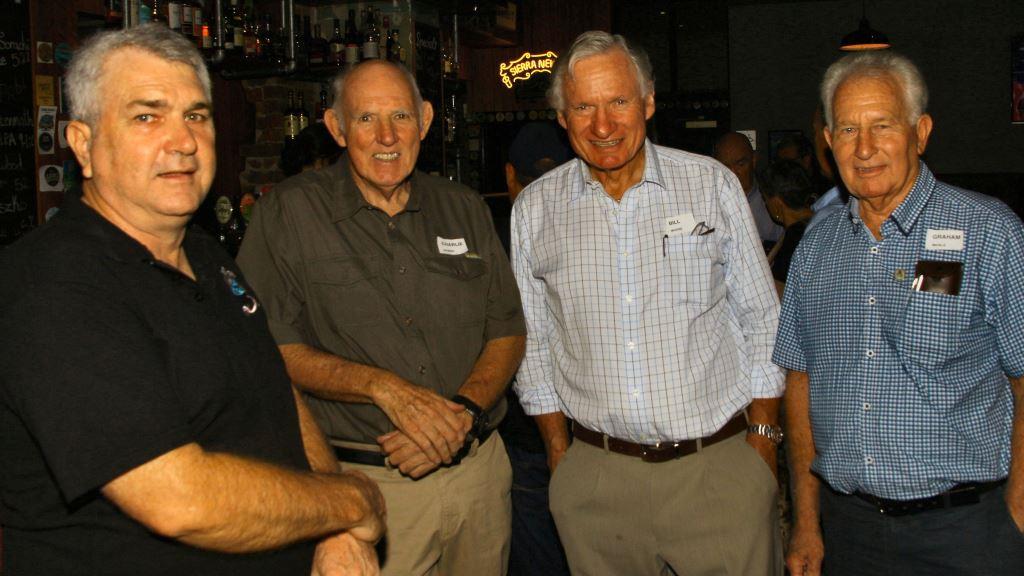 Michael Oliver (27), Charlie Downs (11), Bill Moore (16), Graham Bickle (10).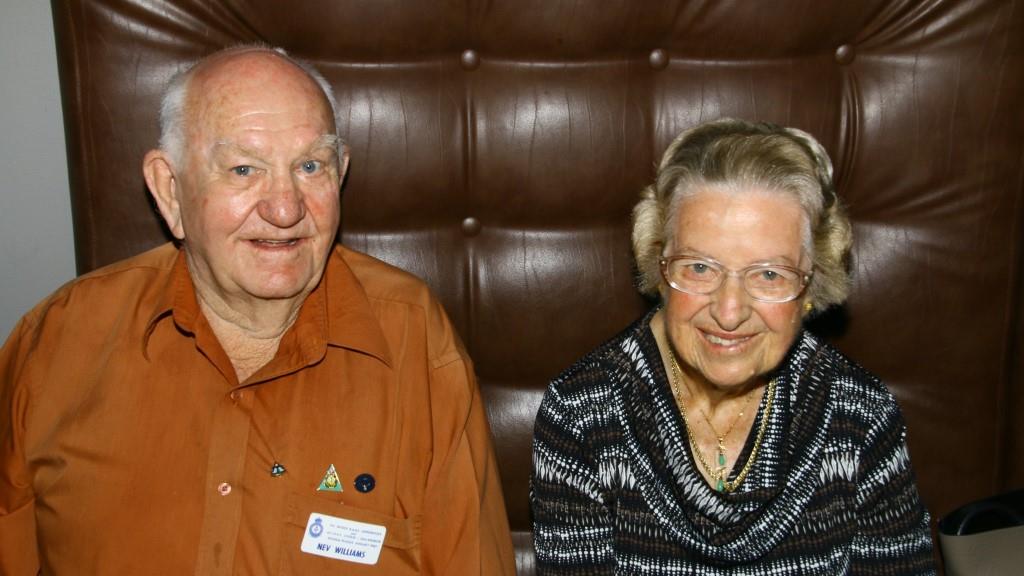 Nev (9) and Rita Williams.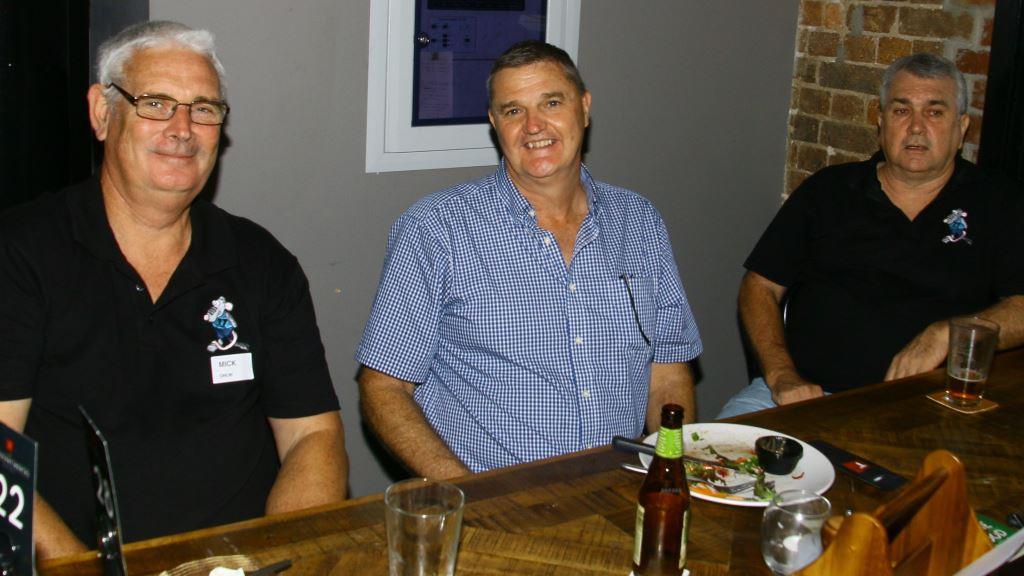 Mick Ohlin (27), Mick Pointer (27), Mick Oliver (27)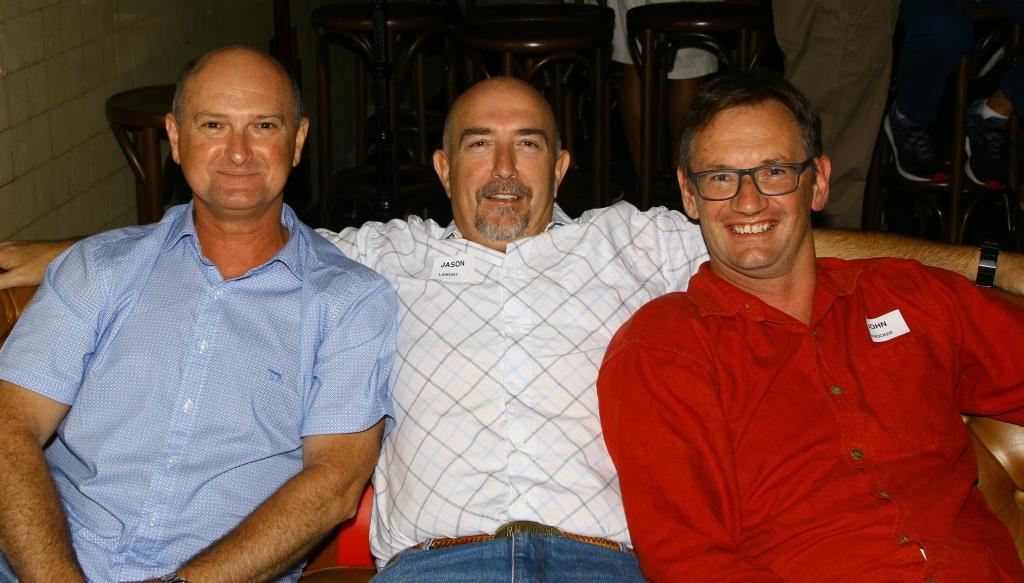 Scott Atkinson (42), Jason Lamont (42), John Knocker (42)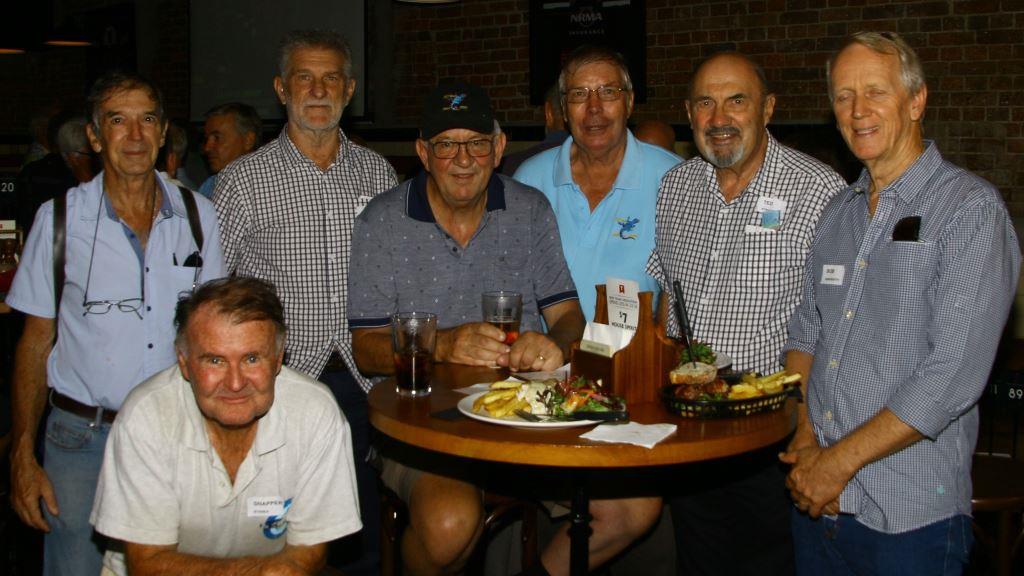 "Snapper" Byrnes (17) - in front, Reg Jones (17), Allan Schutz (17), Ian Williams (17), Gordon Passmore (17), Ted Strugnell (17), Bob Hemsworth (17).

Part of the crowd: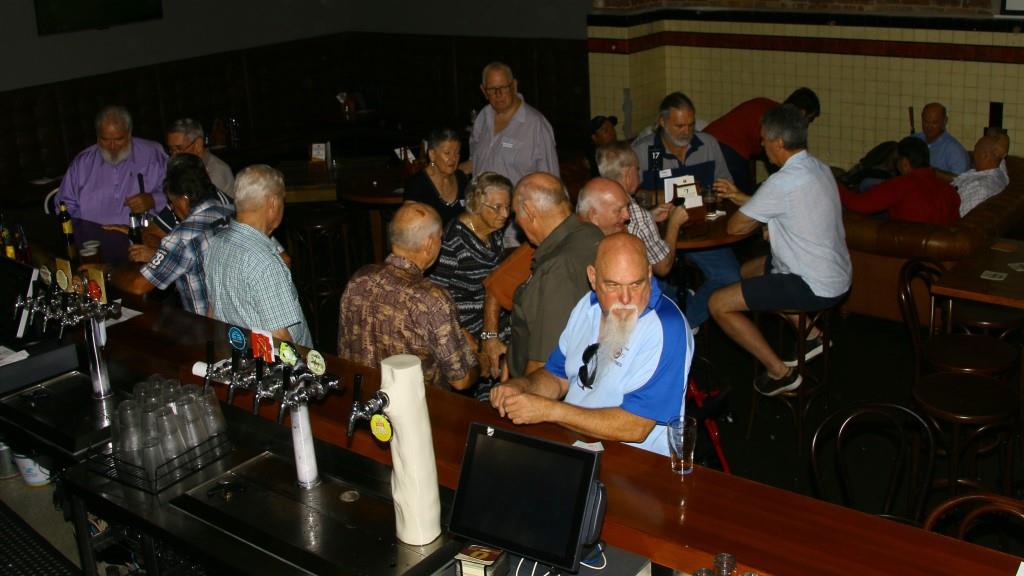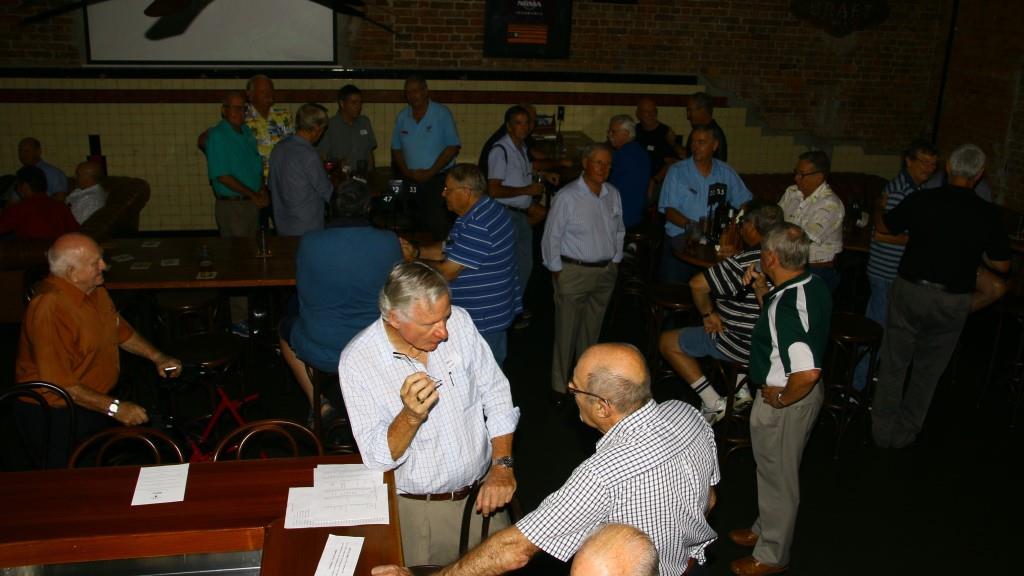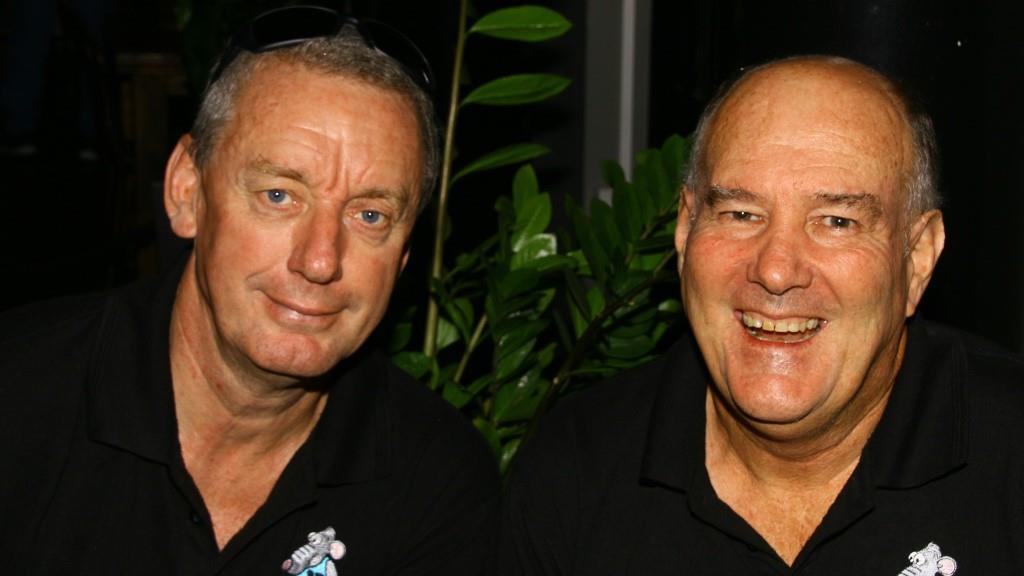 Dutchie Holland (27), Stewart Coonan (27)