Privacy Policy | Editorial Policy | Profit Policy | Join the Association | List of Members | Contact us | Index | Links
Back Go to page: 1 2 3 4 5 6 7 8 9 10 11 12 13 14 15 16 17 18 19 20 Forward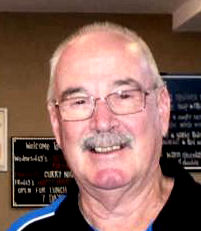 21 Course Radio Appy's 50th reunion.
Don Cureton wrote, "Receiving the RAM a while back reminded me that I was going to send you some info on the 21 Course Appy pics.
We started at Laverton on 9 Jan 1967. A few of us had an impromptu 'pissup' at the Transcontinental (Brisbane) in January this year. We chose that venue because Andre Bondeson had his leg in plaster and didn't want to walk too far from Roma St Station. It was a good choice for a 10 AM meetup - I got home well after dark.
We have been having regular reunions for about 10 years and it was decided that Victoria was the appropriate state to hold the 50th. A committee was formed and they eventually chose the RACV Torquay resort. We held the reunion over the days 27/28/29 October 2017. We decided a long time ago that choosing a date that didn't conflict with school holidays and sporting events was hard.
Out of the original 72 starters on our course, 34 attended at Torquay, along with wives of course. Don says: "Many have commented that not many other appy courses have maintained contact the same way as we have. Dunno. It's a coincidence that our Wagga counterparts, 21 Engineering Appies have similarly maintained contact and held their 50th reunion a couple of weeks before ours.
The graduation pic below was taken back on the 13th August 1969. Age shall not weary them????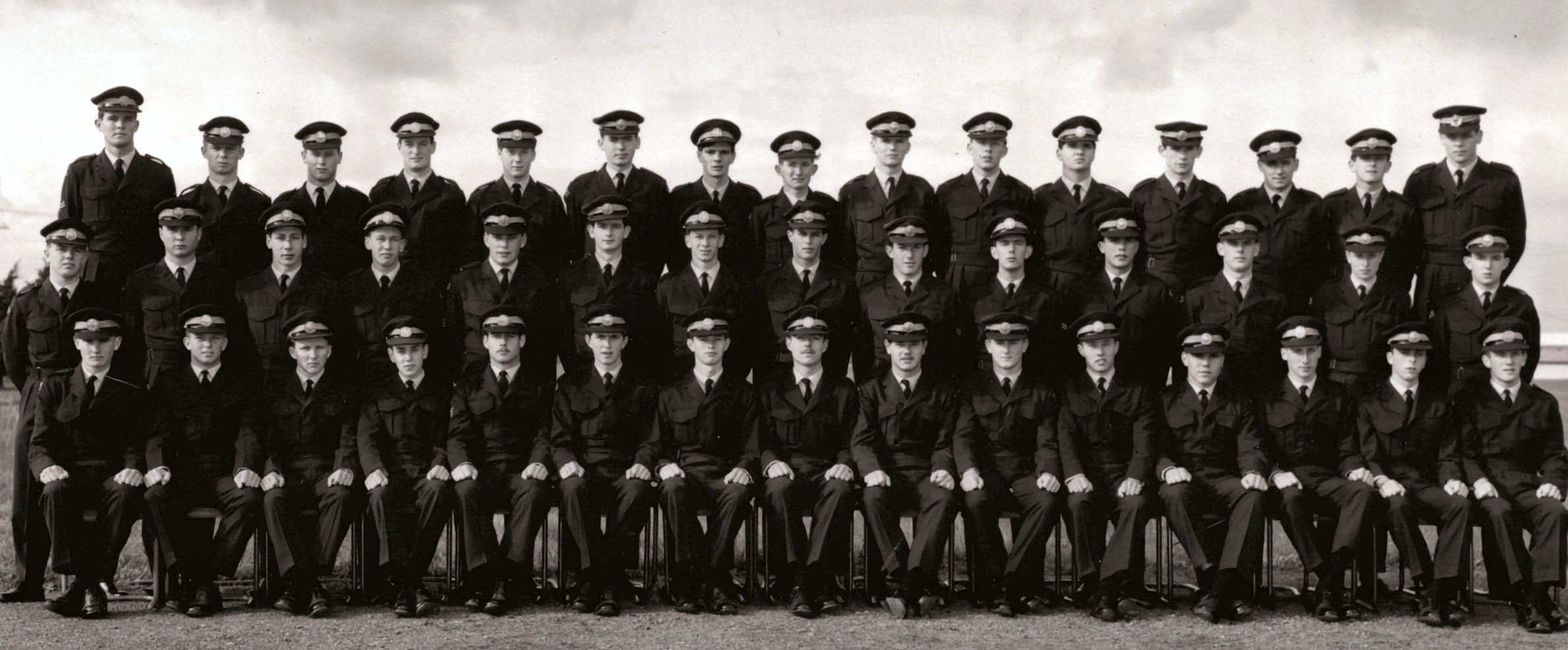 Back Row L-R: MC Young, B Goodman, S O'Malley, SL Vardy, BT Simpson, SH Cleary, B Gavrilovic, EJ Campbell, JW Schmidt, JD Stanley, AD Wade, KJ Drady, PE Hall, C Withenshaw, NK Theodore.
Middle Row L-R: GJ Wykes, GW Beutel, N Leitch, GA Mayhew, DA Nelson, RA Naylor, DC Leach, RJ Maney, PD Clapham, GS Eden, GE Duck, PG Laird, AR Richards, WJ Bond.
Front Row L-R: KT Kraft, NJ Clark, ED Blanch, D George, KG House, TW Richards, FR Schubert, RJ Wyllie, AN Young, CJ Lange, DF Wood, G Hetper, DL Locke, SFM Walter, JW Lowe.
Here are some of the pics from the reunion. All names left to right.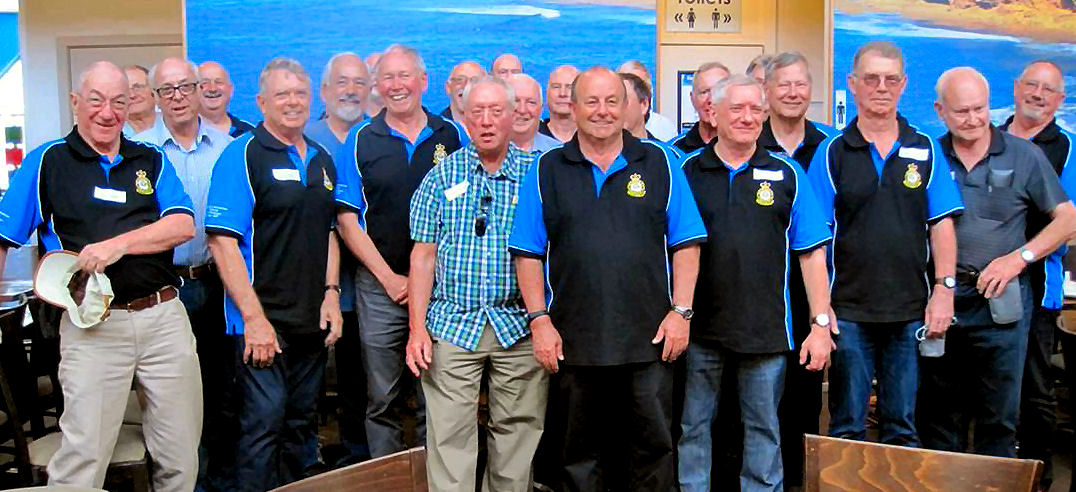 Paul Clapham, Greg Dougherty, Stuart Walter, Dick Naylor, Veil Clark, Graham Duck, Andre Bondeson (partly hidden), Geoff Mayhew, Norm Waldie, Fred Wood, Ron Clark, John Bond, Geoff Beutel, Kingsley McRae, Errol Blanch, John Schmidt, George Eden, Steve Manning, Tom Richards (partly hidden), Chris O'Malley, Bruce Goodman, Kevin Kraft.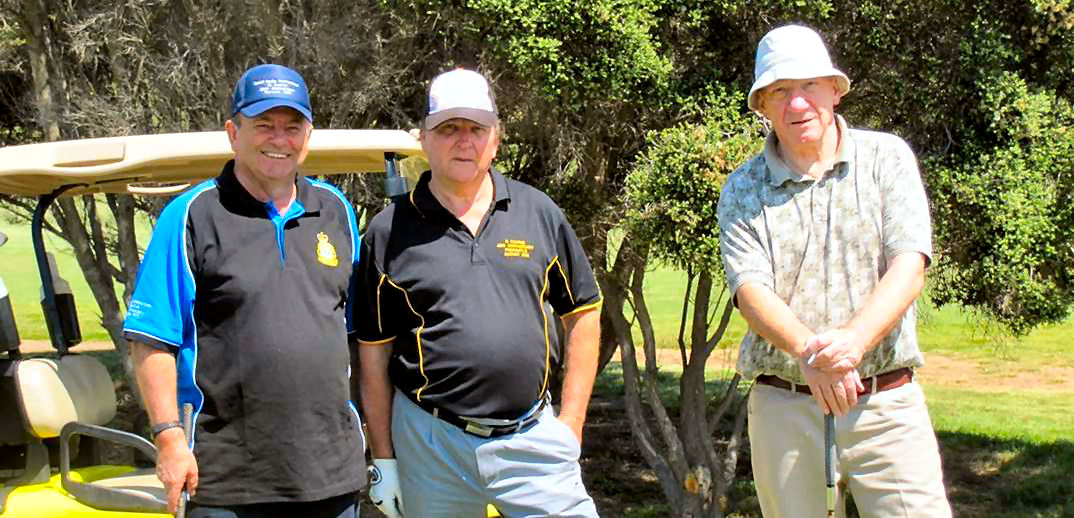 Kingsly "Macca" McRae, Tom Richards, Paul Clapham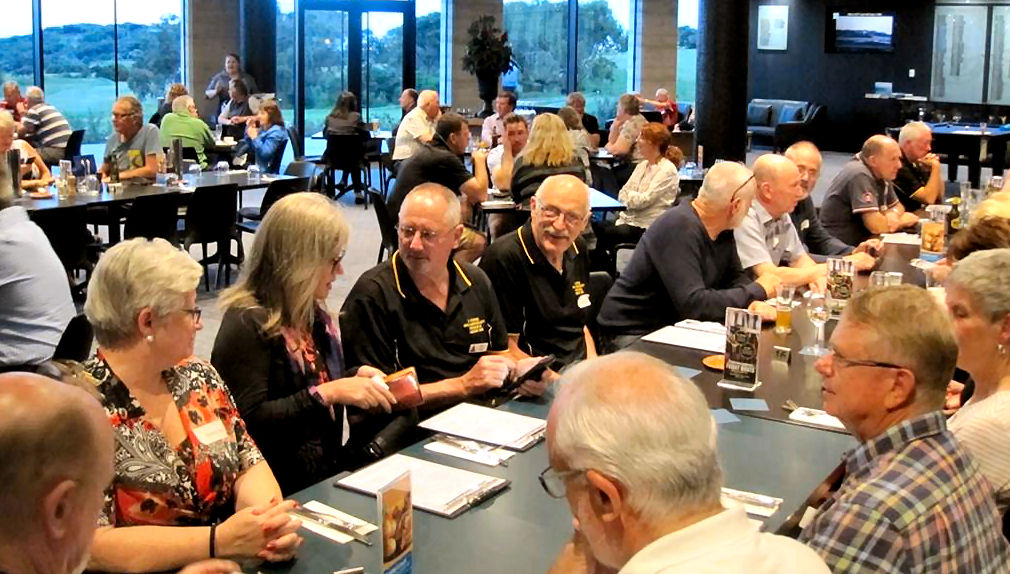 (Facing) Debbie Lange, Allison Hall, Pat Hall, Norm Waldie, Andre Bonderson, Ron Clark, Barry Pumphrey, John Watt, Fred Wood.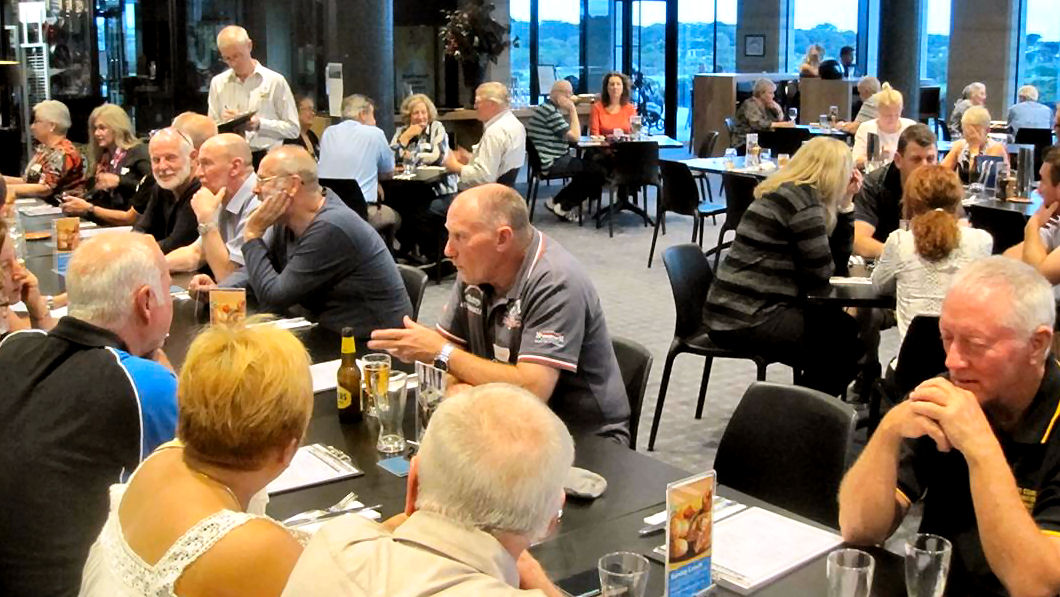 Facing - as above. Backs: Geoff Beutel, Sri Manning, Steve Manning.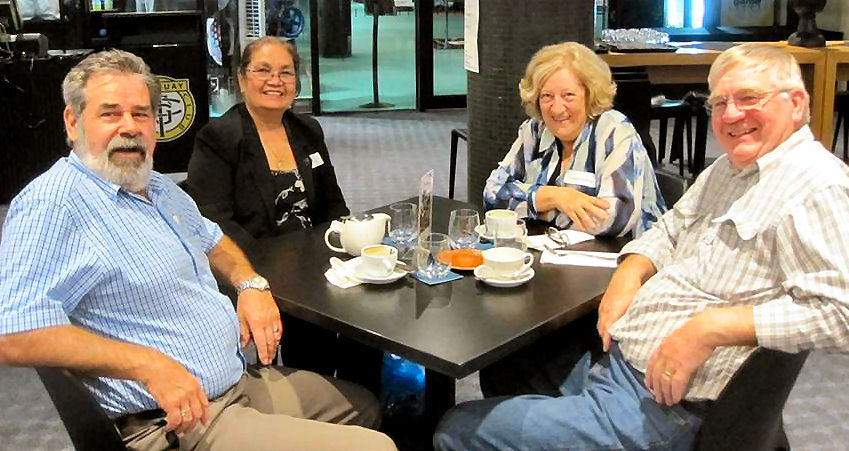 Pete Soeters, Anna Schmidt, Lorraine Soeters, John Schmidt.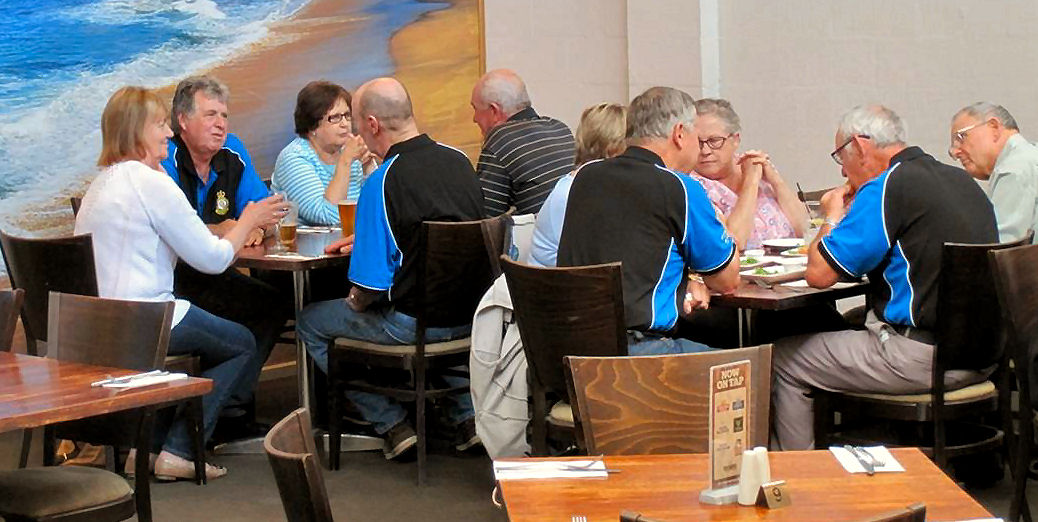 Far table: Jenny Richards, Tom Richards, Don't know, Ron Clark, Don't know.
Closer table: Chris O"Malley, Steve O'Malley, Sheila Eden, George Eden, Greg Dougherty.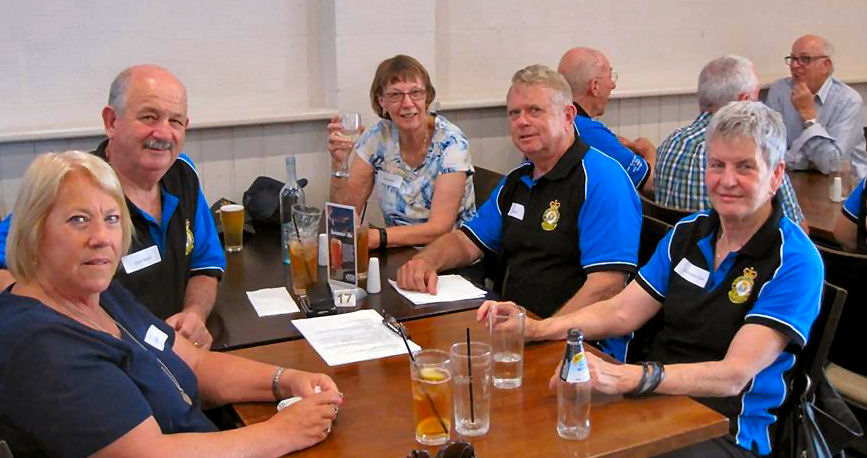 Sue Naylor, Dick Naylor, Jill Waldie, Neil Clark, Chris Clark.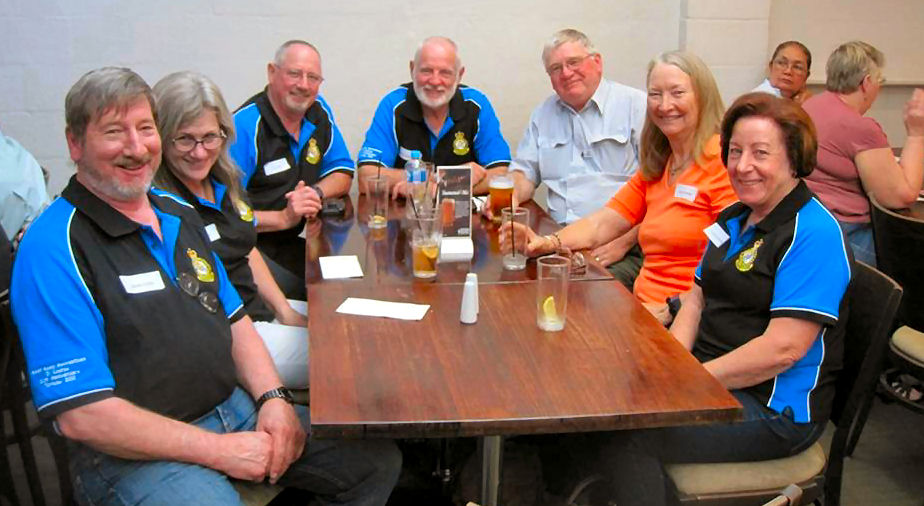 Derek Locke, Allison Hall, Pat Hall, Andre Bonderson, John Schmidt, Marg Mayhew, Lynne McRae.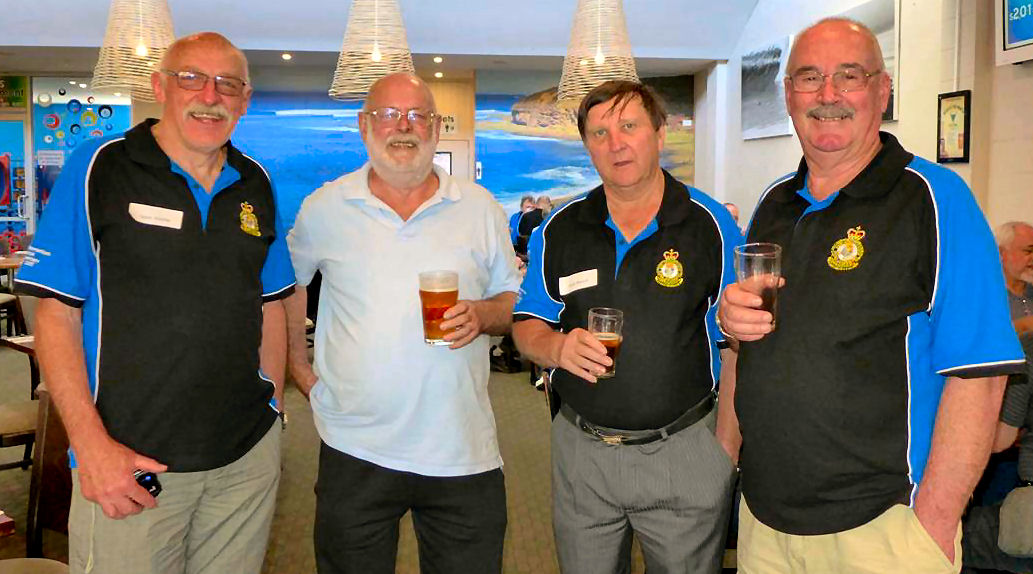 Norm Waldie, Peter "Skull" Laird, Errol Blanch, Don Cureton.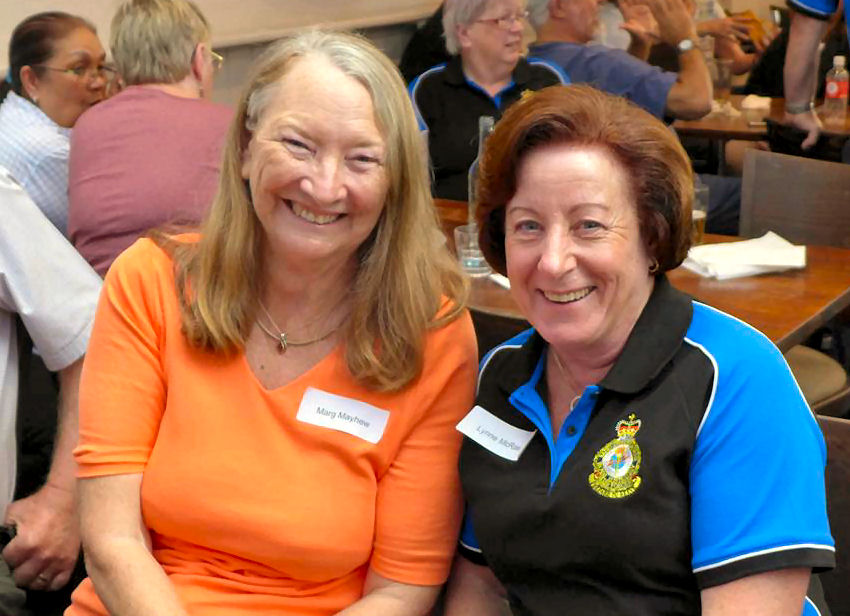 Marg Mayhew, Lynne McRae.
Why do we sing "Take me out to the ball game" when we're already there?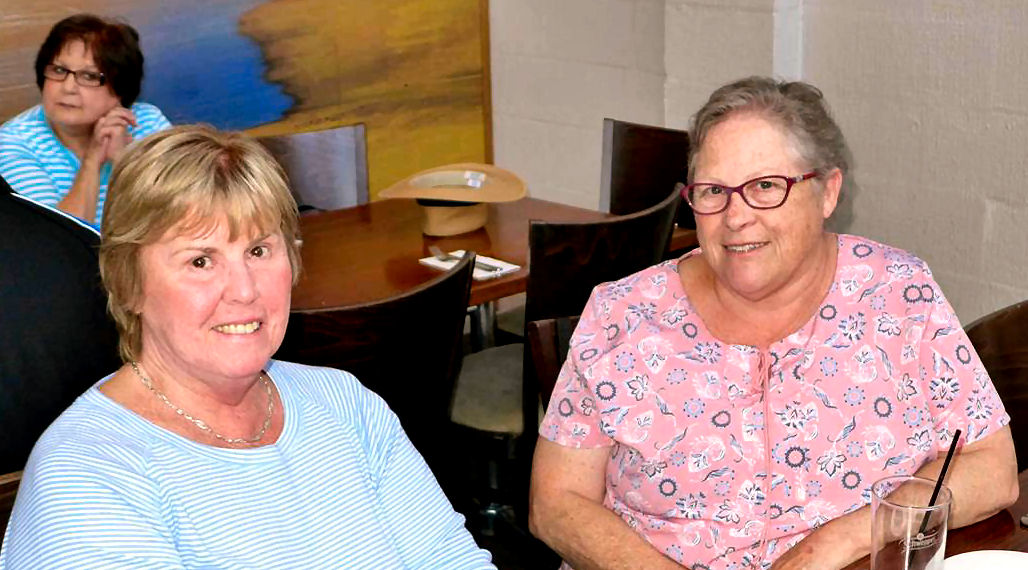 Chris O'Malley, Sheila Eden.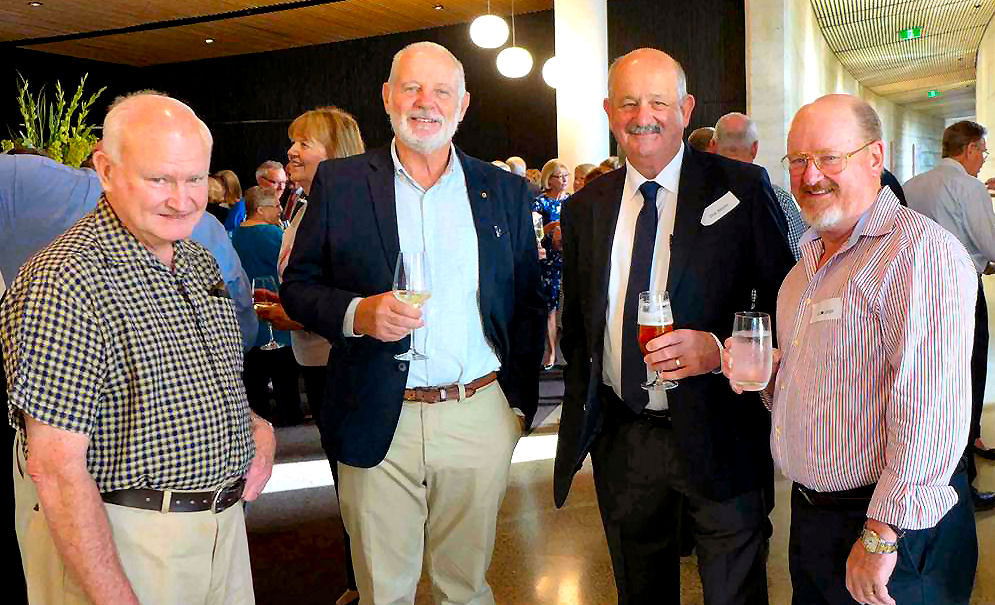 Kevin Kraft, Andre Bonderson, Dick Naylor, Col Lange.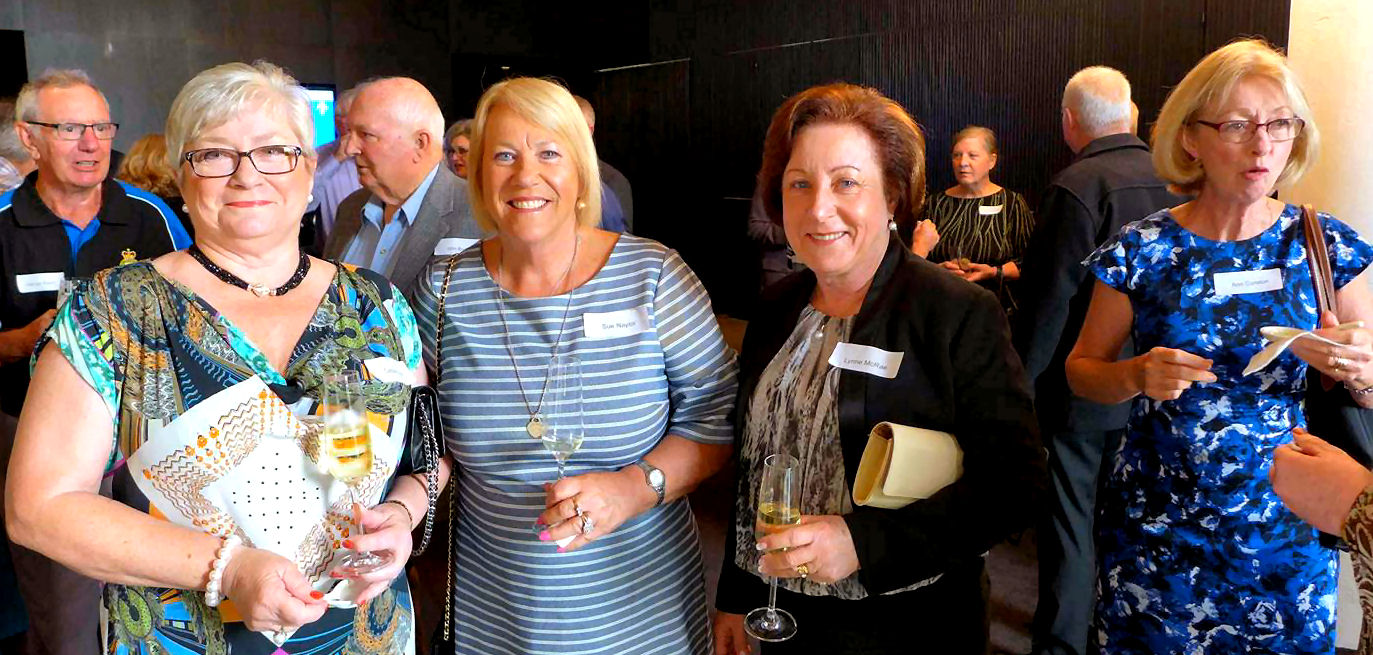 At rear: George Eden, John Bond.
The Ladies: Debbie Lange, Sue Naylor, Lynne McRae, Ann Cureton.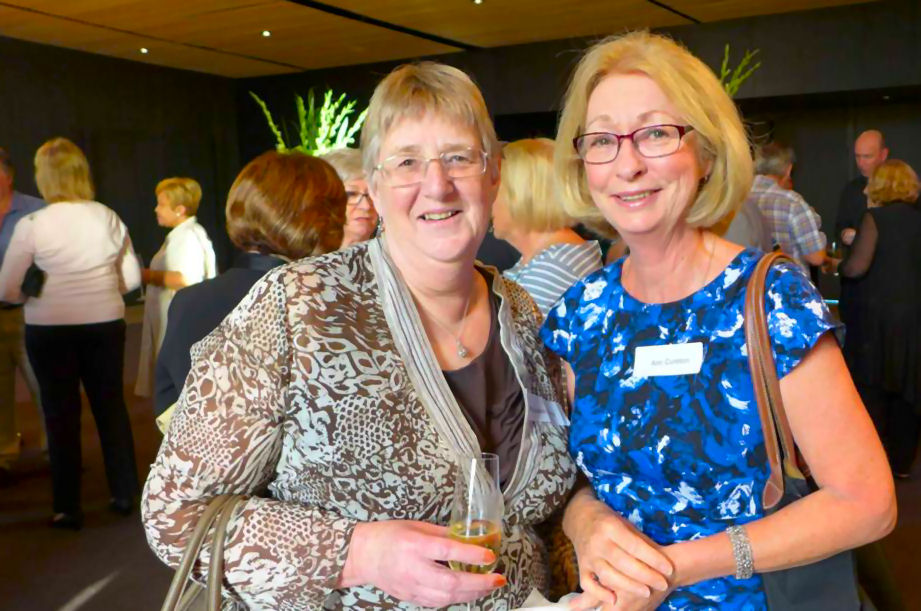 Rosalee Bond, Ann Cureton.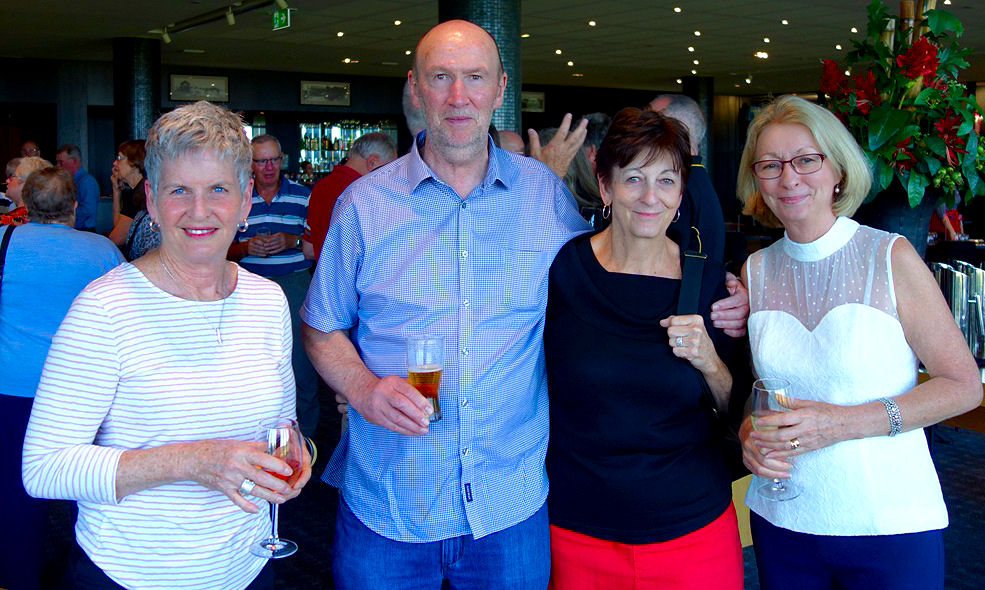 Chris Clark, Ron Clark, Denise Clark, Ann Cureton.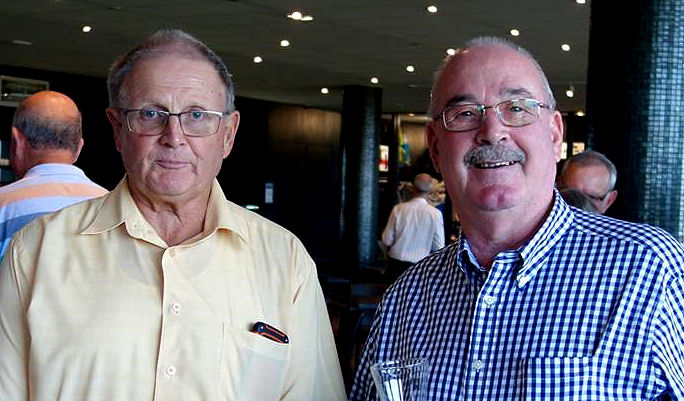 Greg Dougherty, Don Cureton.