Privacy Policy | Editorial Policy | Profit Policy | Join the Association | List of Members | Contact us | Index | Links
Back Go to page: 1 2 3 4 5 6 7 8 9 10 11 12 13 14 15 16 17 18 19 20 Forward
DVA Issues.
Contents.
Kingsford Smith Drive Memorial.
Mental Health Care for Veterans.
Mental Health Care for Veterans.
If you, or a Vet you know, are having a few problems, DVA will provide you with mental health care, free of cost and with no questions asked. You do not need to prove your problems were caused by your service. There is one, and only one, condition in order for you to receive this care and that is you must have completed at least one day of continuous full-time service (CFTS) in the Permanent ADF.
Reservists can also be eligible for this relief if, as a Reserve in the ADF, they provided:
Disaster Relief Service, or

Border Protection Service; or

Were involvement in a serious service-related training accident.
If you are eligible, you will receive a Veteran White Card which allows you to access free treatment for any mental health conditions. This Card will cover all required mental health treatment which can be provided by a:
general practitioner (GP)

medical specialist

psychologist

psychiatrist

occupational therapist (OT)

social worker

hospital; or

specialist PTSD program
If you automatically received a Veteran White Card after transitioning from the ADF, you can access mental health treatment straight away. You do not need to apply. If you did not receive the Card and you are having problems (and you qualify), you must first apply to DVA for the White Card, you can do this by:
Proof of Identity (POI) documentation may be required.
You do not need to wait until your card arrives to start treatment. You can show your healthcare provider a digital version of your card on your mobile phone through MyService. If you are charged for treatment while waiting for your card, keep your receipts and claim it back.
Your Veteran White Card, which covers treatment in Australia, but not overseas, also gives you access to cheaper prescriptions for the conditions that your card covers. You may be eligible for a Veterans Supplement to help towards the cost of medicines.
To obtain help, once you have the Card, make an appointment with your general practitioner (GP) who will most likely talk with you about your symptoms and your wellbeing and help you work out your next steps. They may refer you to a specialist. If you need help finding a GP, you can use the Health Direct website to find one.
If anything changes that could affect your entitlements, you need to let DVA know within 14 days (or 28 days if you receive the Remote Area Allowance or live overseas).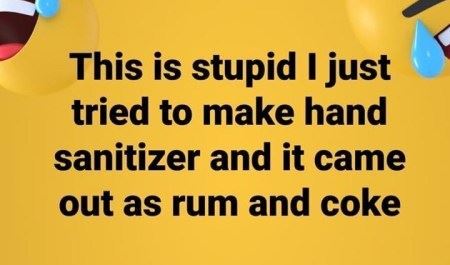 DVA provides many benefits for both serving and ex-serving men and women, but up until now it has been a bit difficult to track these benefits down, to find out to what you are entitled and how to go about submitting a claim. DVA has recognised this and has been working on a cure. They now have a site which first asks you a few questions to ascertain your position then offers you a number of remedies.
It is a very handy site and you should perhaps add it to your favourites for later use if you don't need it now.
It's here: https://connect.dva.gov.au/rab/wizard?execution=e1s1
DVA has consolidated the Nominal Roll websites into a new, single access portal at http://nominal-rolls.dva.gov.au/.
The new nominal rolls website was implemented on 5 March 2020. It continues to provide information on the service history of members of the Australian Defence Force (ADF) who served during World War II, the Korean War and Vietnam War, consolidated in a single location. The new website has an improved look and feel and a much improved search functionality.
To help make the transition to the new website seamless and easy for veterans and their families to use, users accessing previous websites are being automatically redirected to the new site.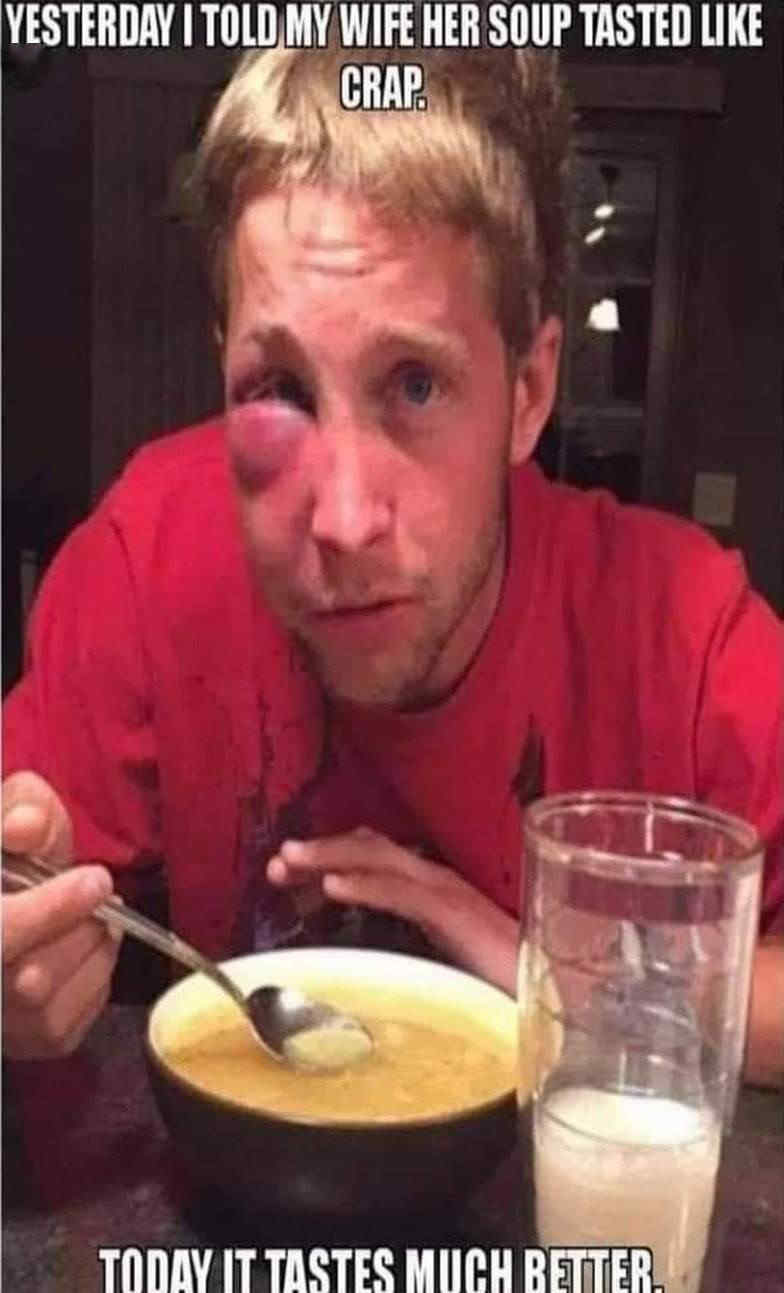 ANZAC Day 2020 is one that people will remember for all time, that year it was forbidden to meet with long-time mates who, in times gone by and in distant lands, one had lived with, borrowed from and served with for the good of the country. Meetings were banned, everything was closed, people were terrified that an invisible enemy would sneak up and kill them, the world just stopped. It was terrible. For nearly a hundred years, Australian serving and ex-serving men and women had got together on the 25th April to rekindle old friendships, to remember their good and bad experiences in times of conflict and to pay homage to old mates who had given all – but not in 2020.
That year COVIC-19 put a stop to everything, everything that is except the spirit and dedication of the ADF family. If they couldn't get together to remember, they could most definitely do it individually. On the morning of the 25th, instead of getting up early and congregating at a memorial of their choice, they would have their own quiet moments in remembrance. Most were not going to let that day pass without some form of dedication. Right throughout the country, old diggers and old diggerettes rose, dressed with their medals displayed, some held their own silent vigil at dedicated memorials, others stood at the end of their driveways, hand on heart and watched the sun rise.
Some of those people were:
Ron Faulkner.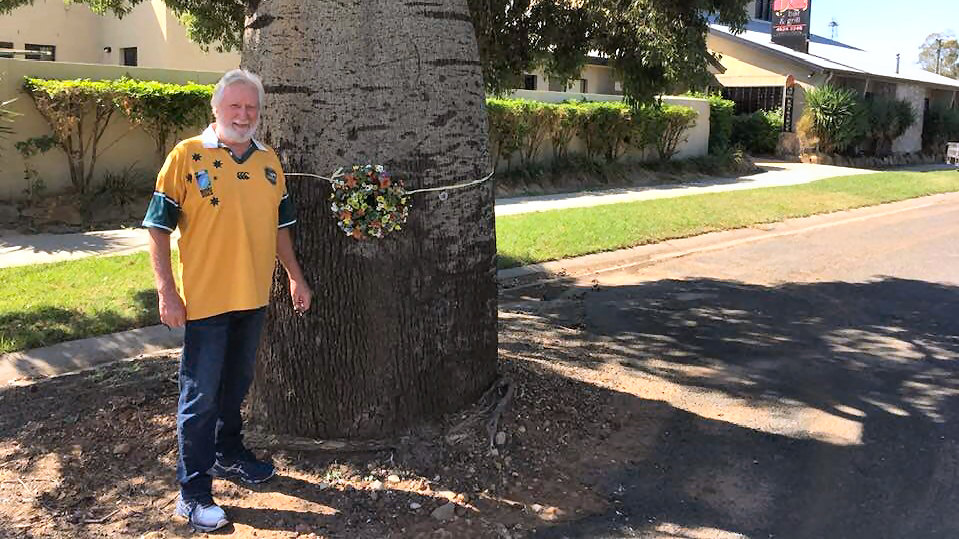 Ron was in Roma (Qld) and stands near one of the Historic bottle trees which frame Wyndham St. The Heroes Avenue of 93 Queensland bottle trees (Brachychiton rupestre) creates a uniquely outback boulevard, remembering the men of Roma who died in WWI. The first tree was planted in 1918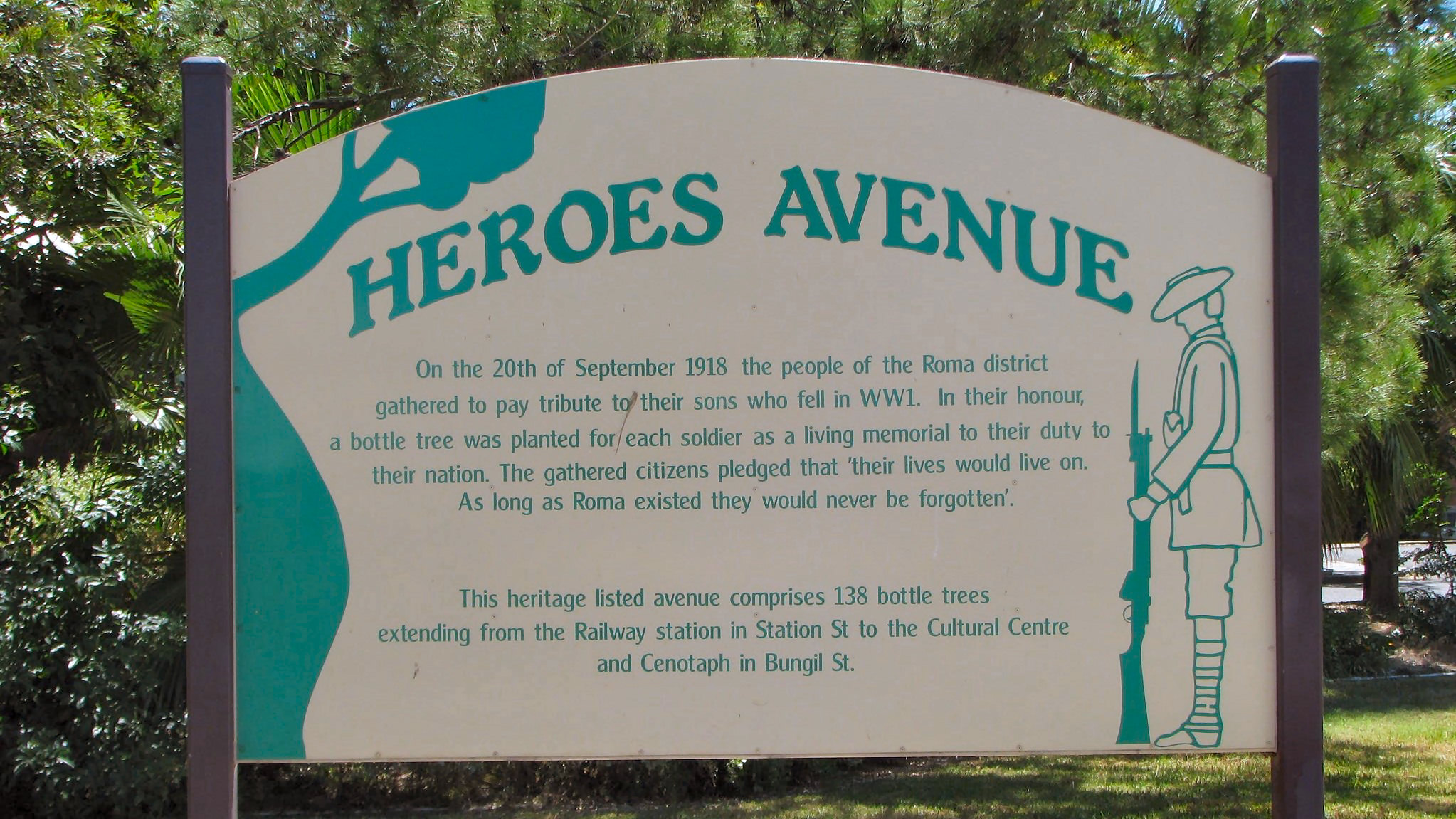 supposedly in honour of Lieutenant Corporal Norman Saunders who was killed in France in 1916. That tree, outside the Post Office, near the corner of McDowell and Wyndham streets, is locally known as the Tree of Knowledge. The rest of the avenue, extending from the railway station into Wyndham Street and along Bungil Street to the intersection with Hawthorne Street, was planted by 1920.
Originally each tree bore a brass name plate. Only one survives and it has become part of a cairn outside the Post Office, displaying all 93 names. A WWI Honour Board is located in the Roma-Bungil Cultural Centre in Bungil Street. In 1938, Colonel Sir Donald Cameron unveiled a cenotaph in the town's Queen's Park the end of the avenue of bottle trees. It too honours the WWI fatalities. It has since added the names of 39 men who died in WWII. Behind it stand nine pine trees, said to have been grown from seeds collected at Lone Pine, Gallipoli.
Mick Lawson.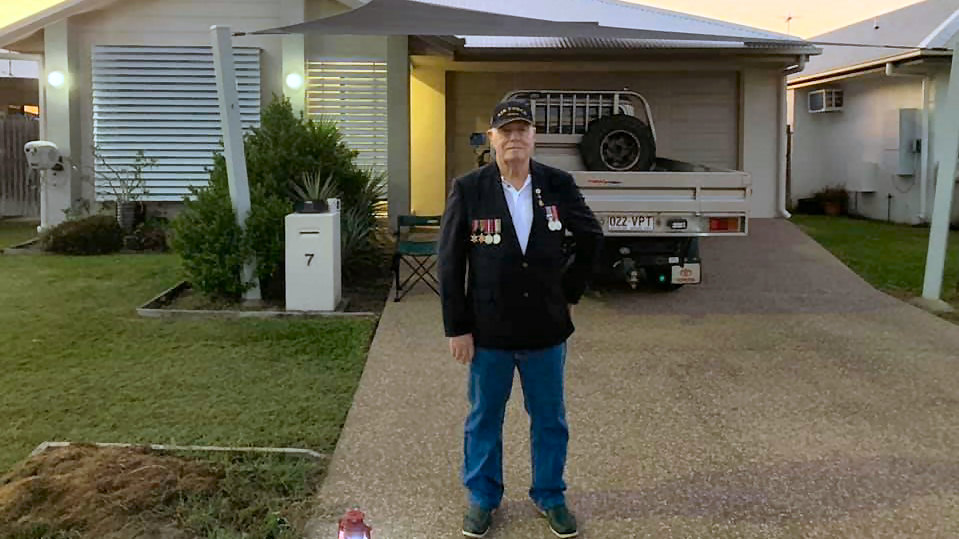 John Lunn,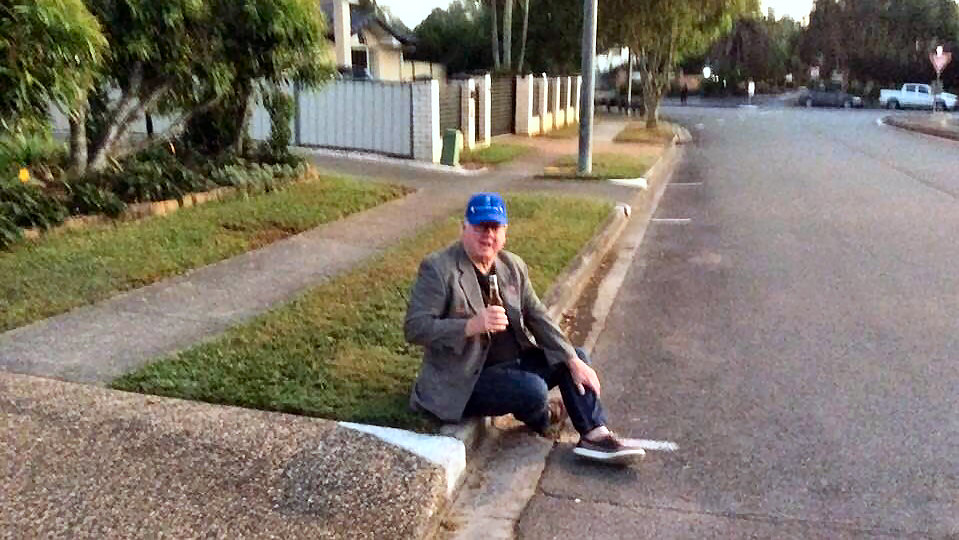 John had a quiet one or six in memory of...…..he can't remember!!
Tony Thompson - at Wagga.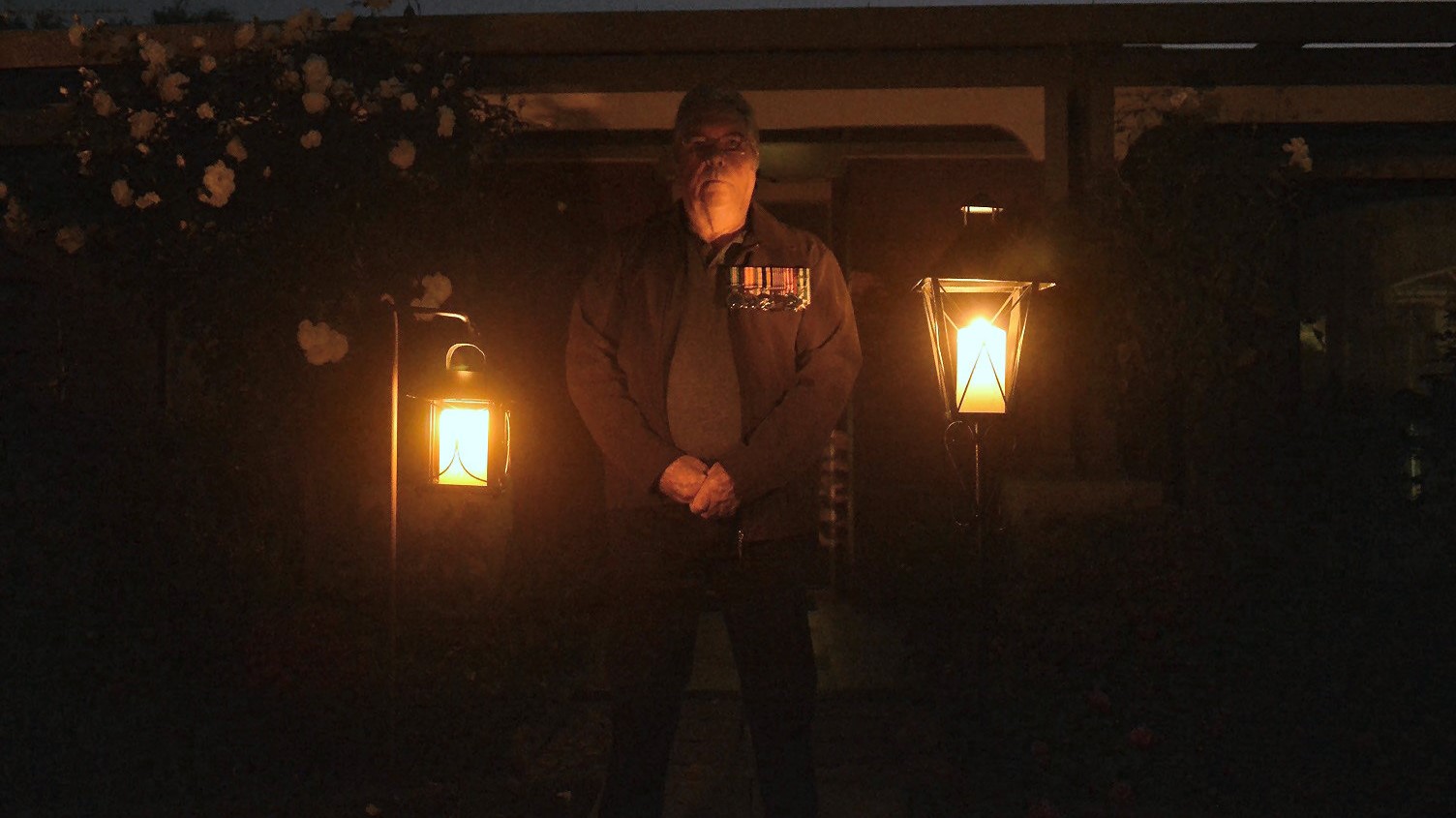 Wagga - early morning.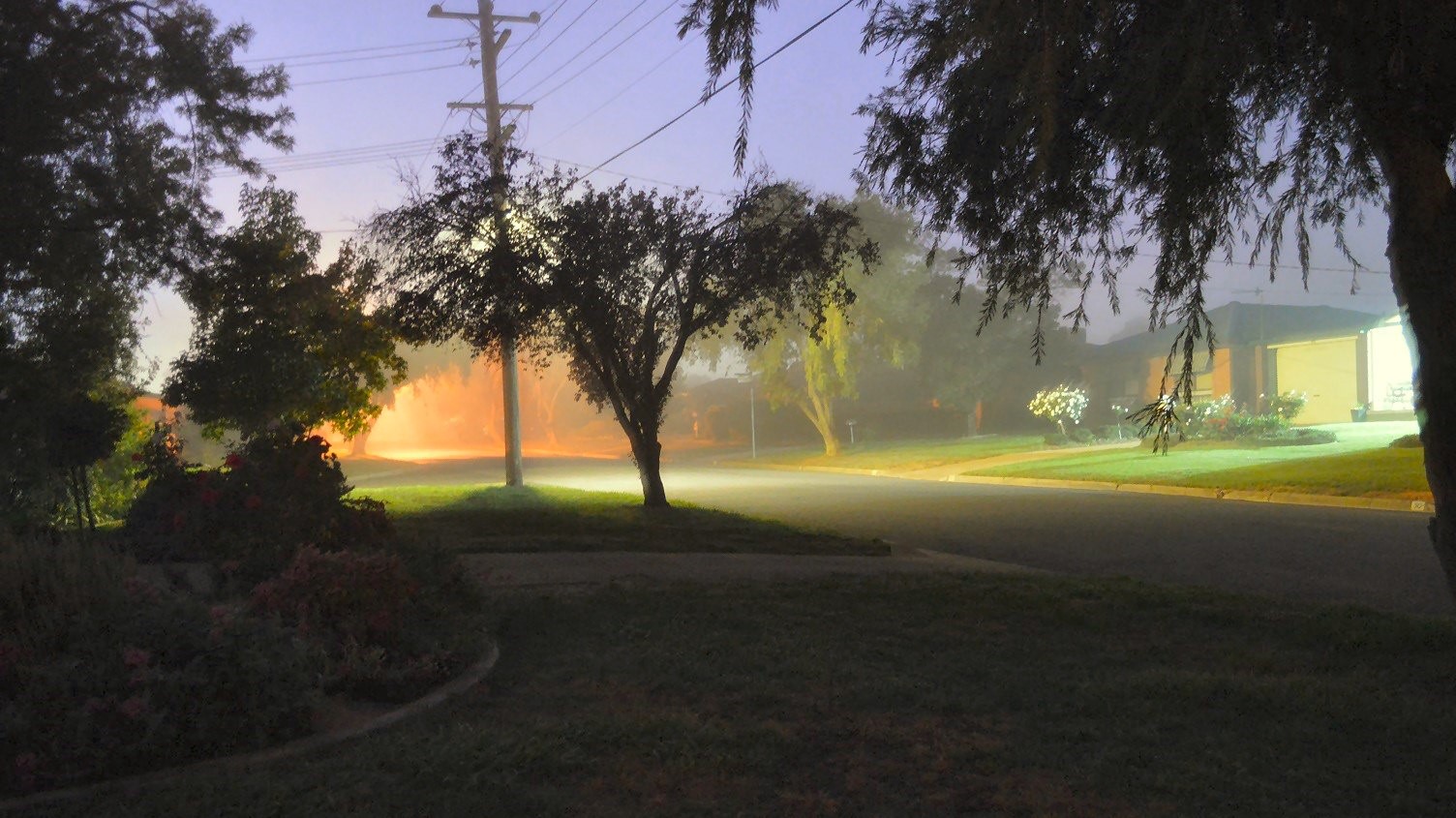 35 Sqn.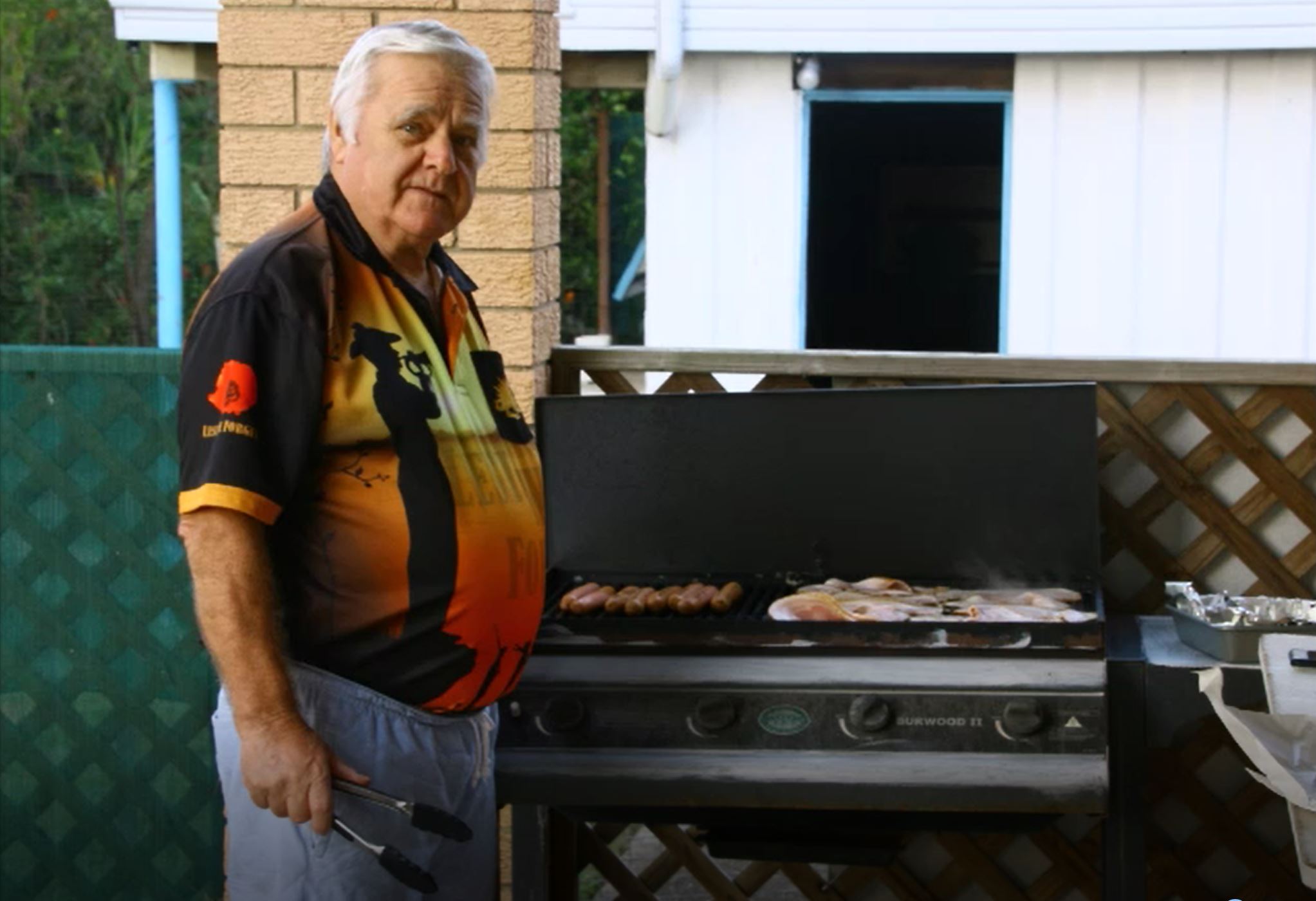 John "Sambo" Sambrooks, the 35 Sqn Association Secretary/Treasurer held a memorial at his home in Brisbane, after which those present were treated to a typical Ozzie breakfast, an egg, two snags, a durrie and a couple of stubbies.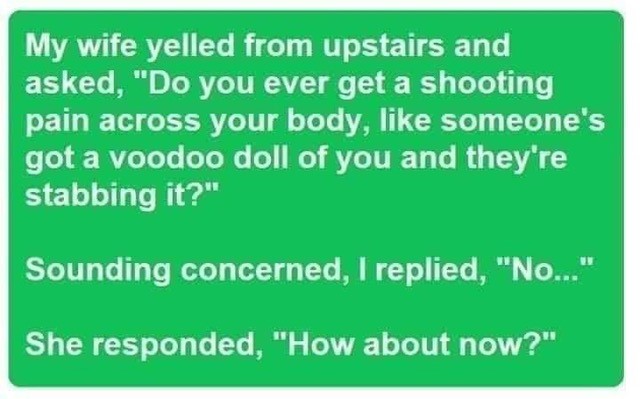 Arthur Rennick.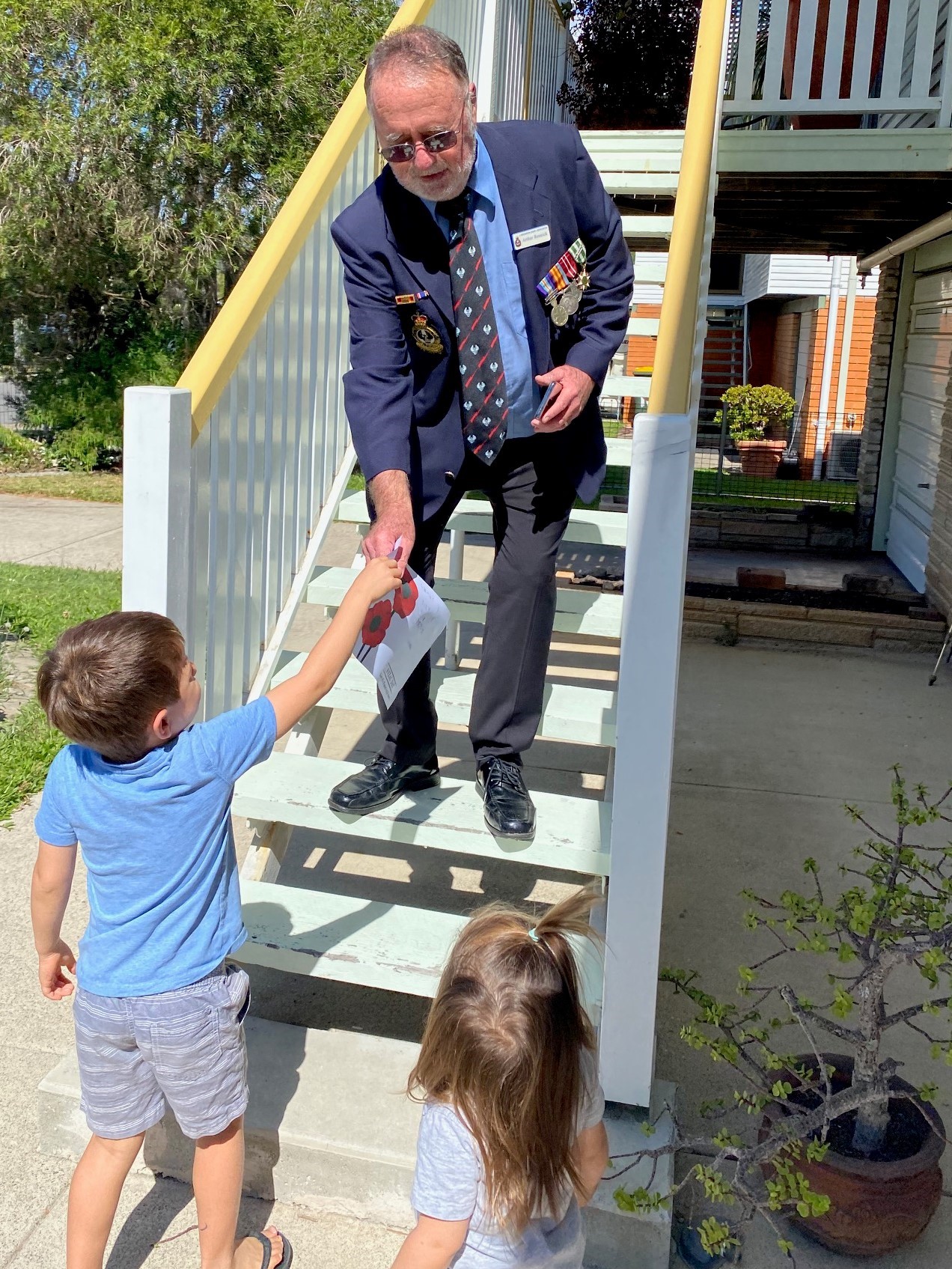 Arthur Rennick – being thanked for his service by a couple of the neighbourhood kids..
Wal Walters.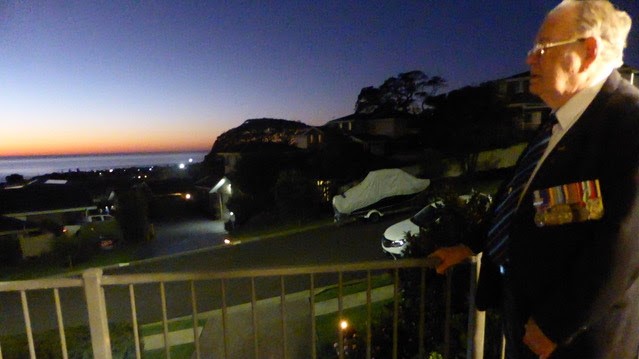 Wal in Kiama (NSW).
Gus Comer.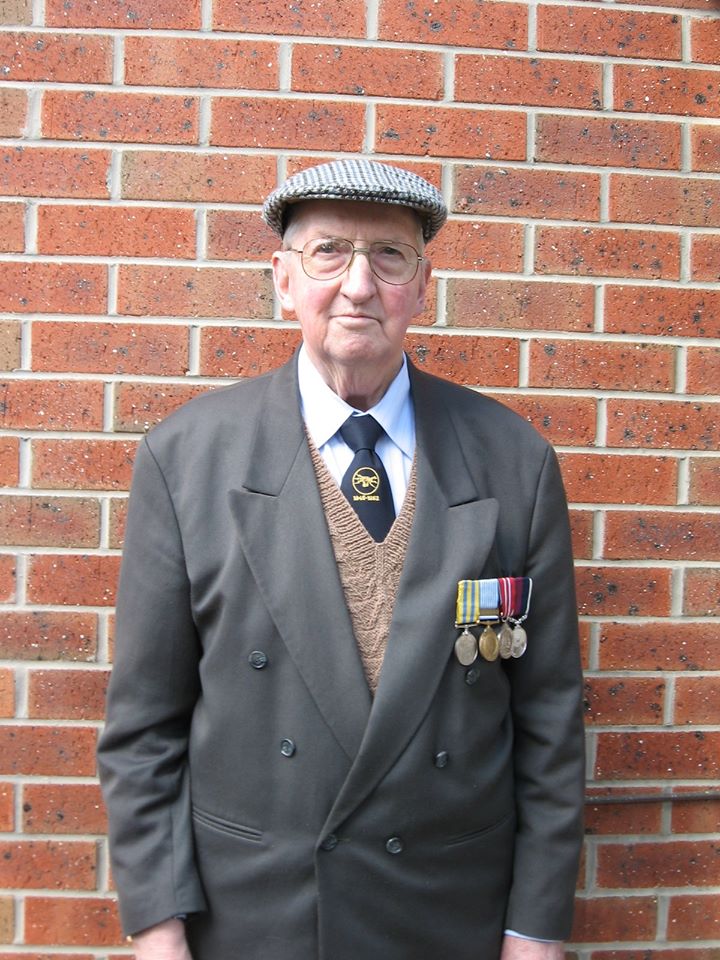 Others let everyone know their feelings by displaying relevant material.
Geoff Hall.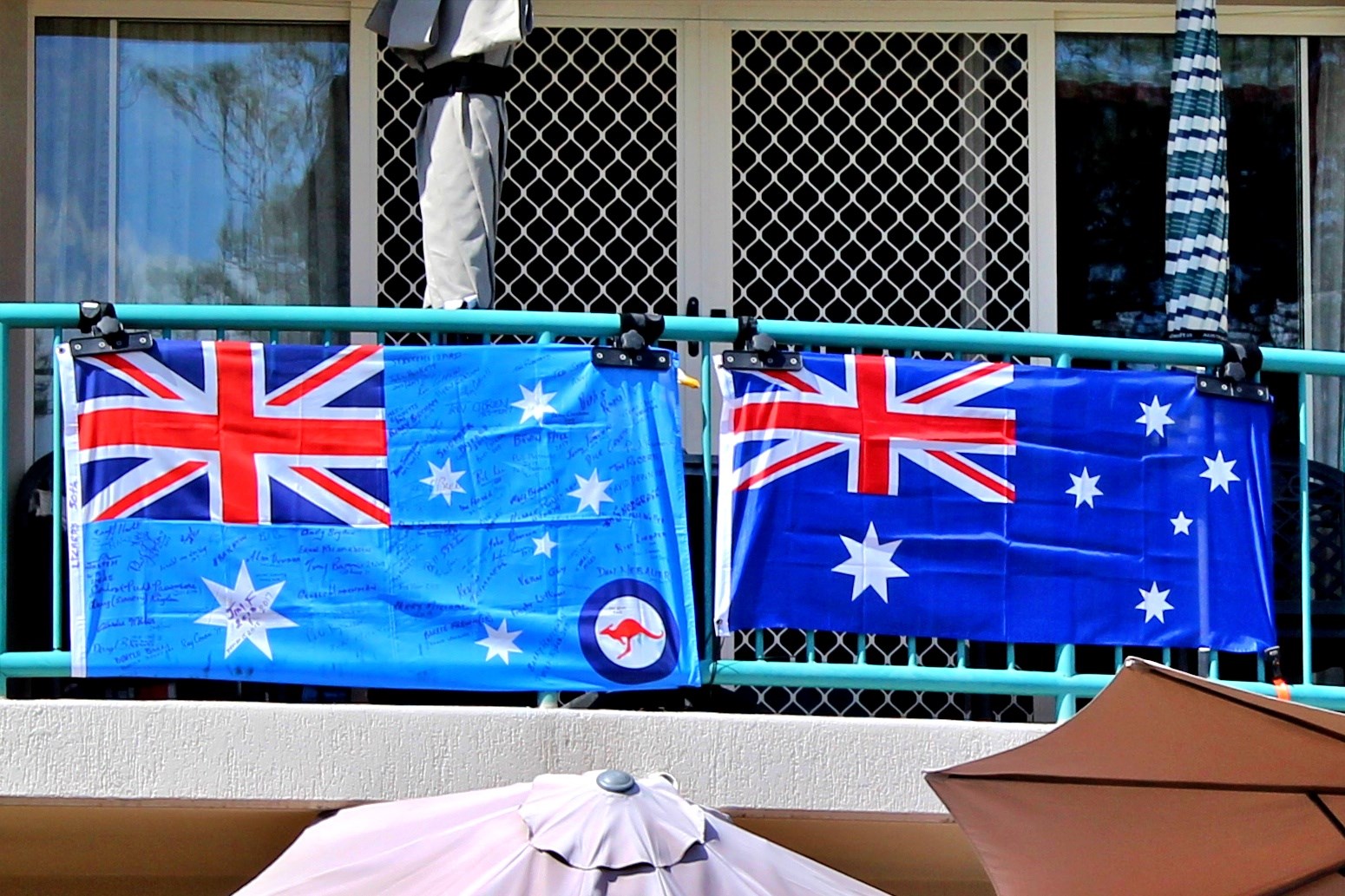 Bill de Boer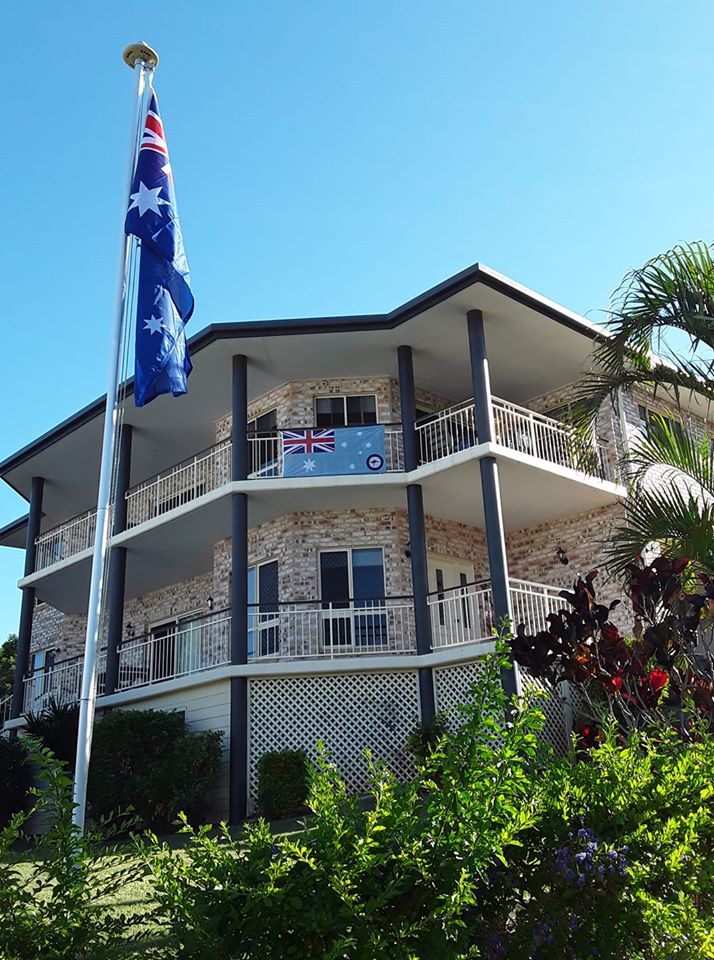 Kingsford Smith Drive Memorial.
With the Kingsford Smith Drive (Brisbane) road-words nearing completion, the memorial which sat not far from the Breakfast Creek Hotel was moved to a more fitting position and was well attended at the early hours of the 25th.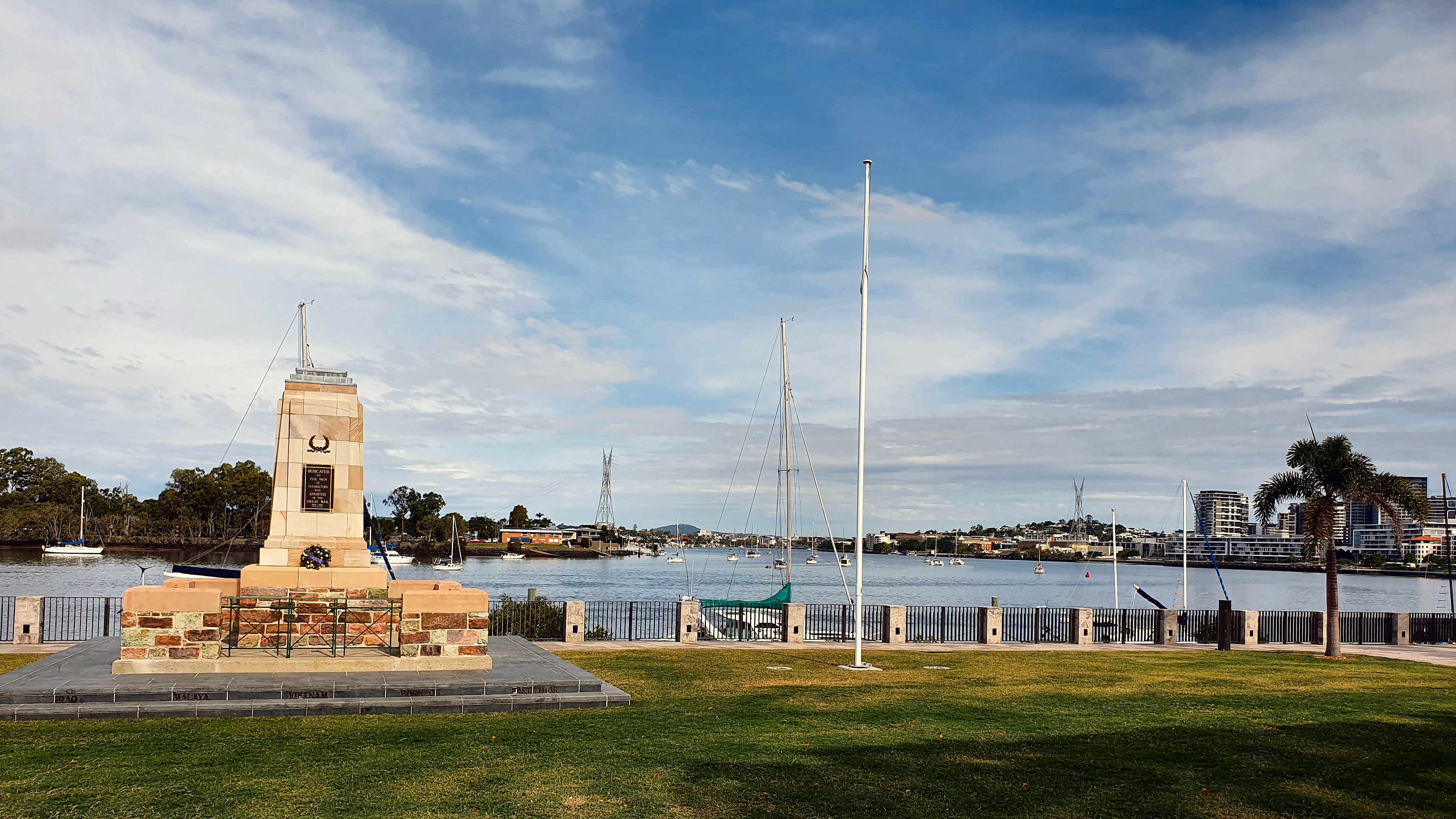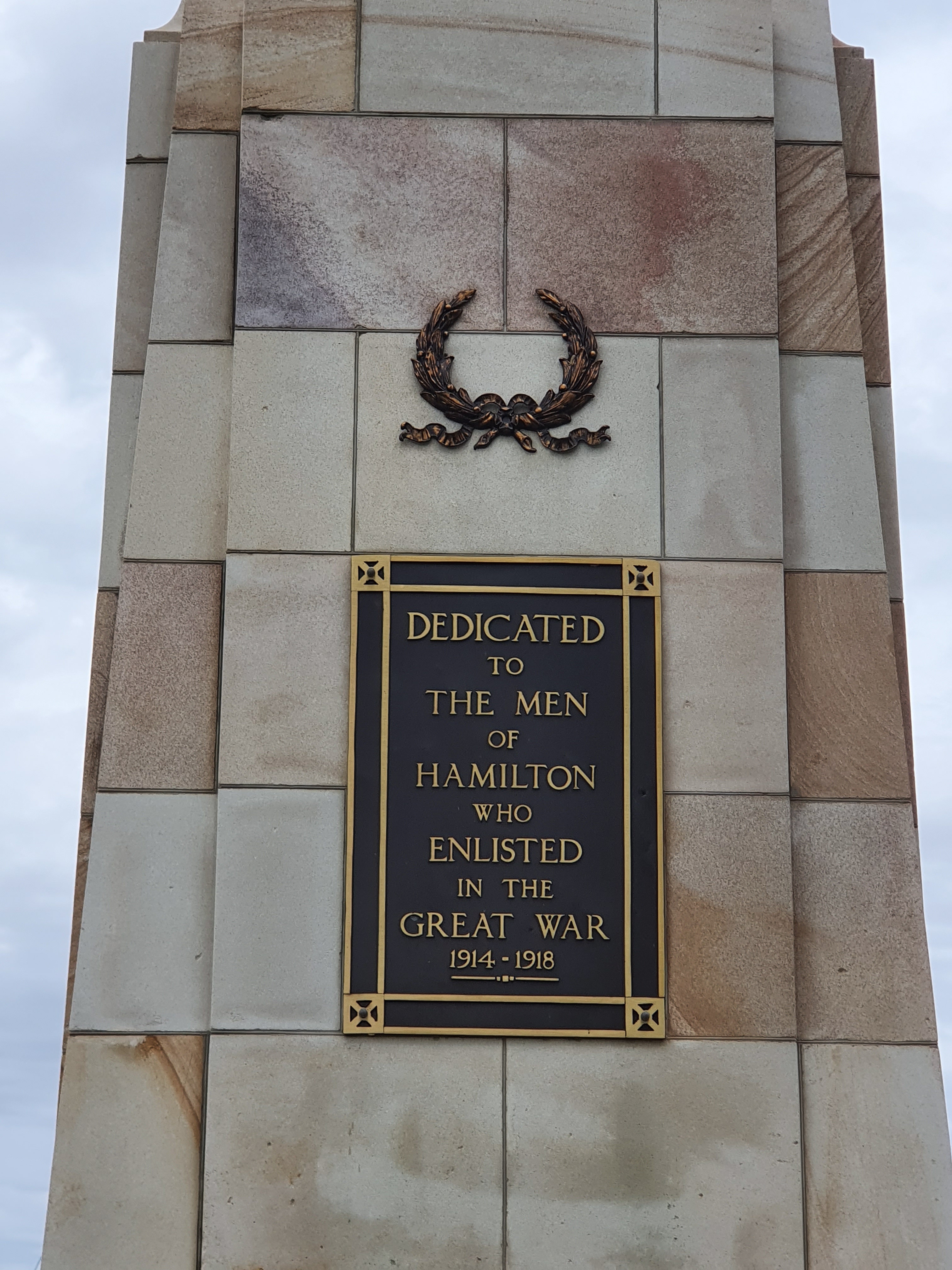 This memorial was erected originally to remember the men of Hamilton who gave all during the First World War. Over the years, it has been amended to include all who have fought in all conflicts since.
The memorial was unveiled back on the 16th August 1931 by the governor, Sir John Goodwin and until this year has been the site for regular ANZAC Day ceremonies.
Back when Brisbane was governed by many councils, before the amalgamation into the Brisbane City Council in 1924, the then Hamilton Town Council proposed erecting a memorial at Cameron Rocks as a memorial to the soldiers who left the town to fight in the Great War. The project was started during the war but the Council was prevented by Commonwealth edict from raising money. It remained in abeyance until after the war in 1922, when the Mayor Alderman CM Jenkinson received further donations. In 1924, there was enough money to start but not complete the memorial. It was planned to erect a pagoda in the form of a Victoria Cross surmounted by a tower with a four face clock with a water fountain installed in the centre of the pagoda but funds did not allow it to be.
Although numbers were well down on previous years, in 2020 they still came.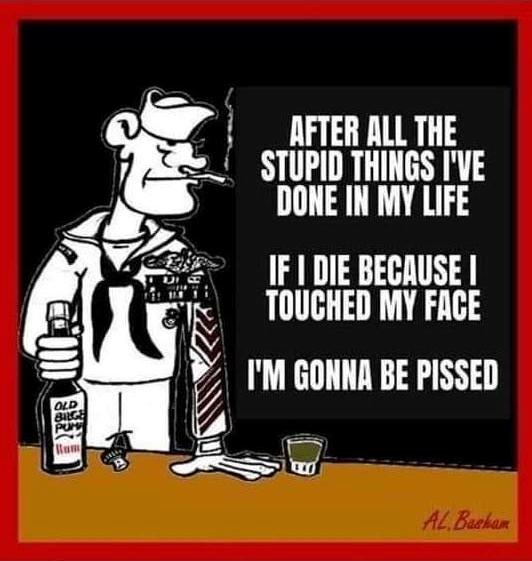 The ANZAC biscuit is an Australian favourite and perfect for a healthy dessert or afternoon treat with a cup of tea.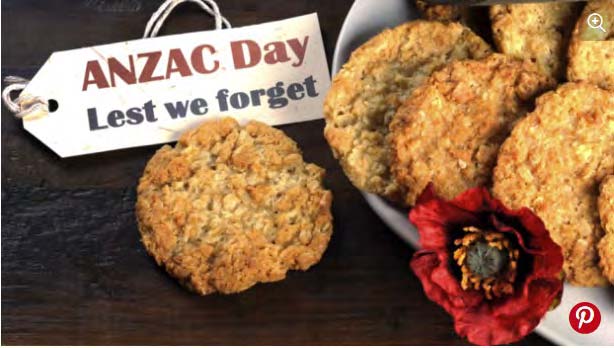 Try this great basic biscuit recipe or a unique dried fruit variation below. As the story has it, the original ANZAC biscuits were baked by the doting mothers and wives of Australian and New Zealand Army Corps soldiers and sent across the oceans as a token of their love. It's an eggless, sweet biscuit with a long shelf life, which made it ideal for the brave men to keep by their side on the battlefield.
These crunchy biscuits have since become an Australian favourite and are traditionally eaten on ANZAC Day... but adored all year round! There are hundreds of different variations of the ANZAC biscuit recipe, some with interesting additions like fruit and some even coated in icing. Traditionally comprised of oats, sugar and butter, the batter relies on golden syrup to bind the ingredients together.
Ingredients:
| | |
| --- | --- |
| 1 cup rolled oats | 1 cup plain flour, sifted |
| ½ cup sugar | ¾ cup desiccated coconut |
| 2 tablespoons golden syrup | 125 grams butter |
| ½ teaspoon bicarb soda | 1 tablespoon hot water |
Directions:
Preheat the oven to 160 degrees C.

Line a large baking tray with non-stick baking paper.

Combine the oats, flour, sugar and coconut in a large bowl.

Combine the golden syrup and butter in a small saucepan over a low heat. Stir gently until the mixture melts.

In a separate bowl combine the bicarb soda and water and add to the butter mixture. Move this batter to the dry ingredients bowl and mix well.

Drop large spoonfuls of the biscuit batter onto the baking tray, allowing room for the biscuits to spread during baking.

Pop the tray in your preheated oven for approximately 10 minutes or until golden.

Remove from the oven and cool on wire racks.
Note: Store biscuits in a sealed container.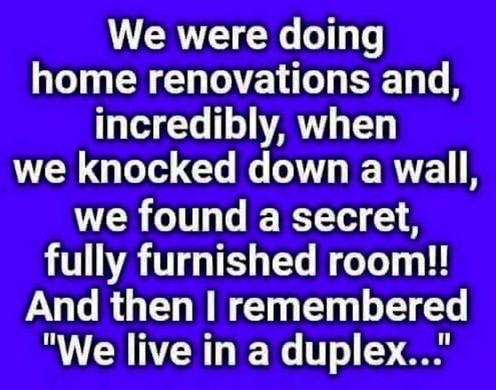 Back Go to page: 1 2 3 4 5 6 7 8 9 10 11 12 13 14 15 16 17 18 19 20 Forward