Ron Fryer.
Neil Hunter advises the passing of Ron Fryer on the 6th April in Mooloolaba, QLD, after a long battle with cancer. Ron was on 1TTC in 1953. He was a WOFF TELSTECH and was at TELENG in the late 70's.
Sorry, we have no further details
Clive Brooks.
Bob Hambling advises that Clive Brooks passed away on the 17th Sep 2019 at Ballarat. He trained on 6 Radio Apprentice course and was SOPUBS HQSC in the late 1970's and at Radschool as OIC Apprentices around 1982/3.
Sorry, we have no further details
Geoffrey Matthews. OAM.

Ron Gretton advises the passing of retired WGCDR Geoffrey Kenneth Scott Matthews, Radio Engineer, on the 20th April 2020. Geoff had suffered health issues which had worsened over the past few months and was in palliative care in the Werribee Mercy hospital for several weeks.
He joined the RAAF as a radio apprentice in 1948 and reached the rank of WOFF. He was commissioned as Radio Engineer in the Ground Radio field and his final posting was in the TELENG area of HQSC from where he retired in 1986 after 36 years of service.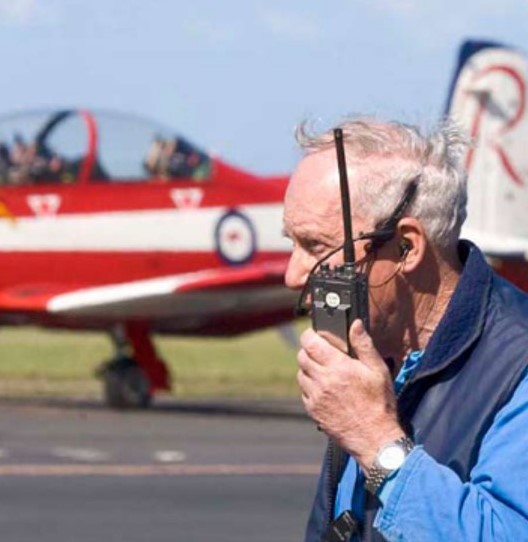 Geoff held a license as a general aviation pilot for many years and owned a number of light aeroplanes. During his time in the Melbourne area, he was a long time member of the Point Cook Flying Club. The last plane he owned was a Cessna 152. In his shed at his Werribee home, he built and flew from Point Cook, his own RANS S7 light plane. He also spent a number of years boating around the Western Port area and southern coast of Victoria.
He was a keen technical volunteer at the RAAF Museum for 18 years. Geoff was a member of a project team that built a Bristol Boxkite to commemorate 100 years of Military aviation in Australia. He was awarded the Medal of the Order of Australia in 2015 for his efforts in this Project. Another highlight was Geoff being awarded the 'Victorian Volunteer of the Year' in 2007.
Henry Szumanski.
The Djinnang Association advises the passing of Henry Szumlanski (8TMT), in Moe Victoria on the 13th May, 2019. He was aged 68. Sorry no further details available.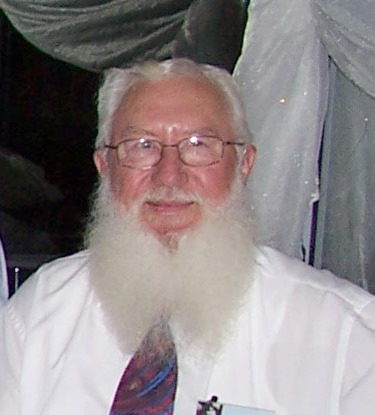 Phil Winchester.
Dick Tracy advises that Phil Winchester, 13 Appy (Elec), passed away on the 30th May suffering from lung cancer. Sorry, no further details.
Carl Pickering.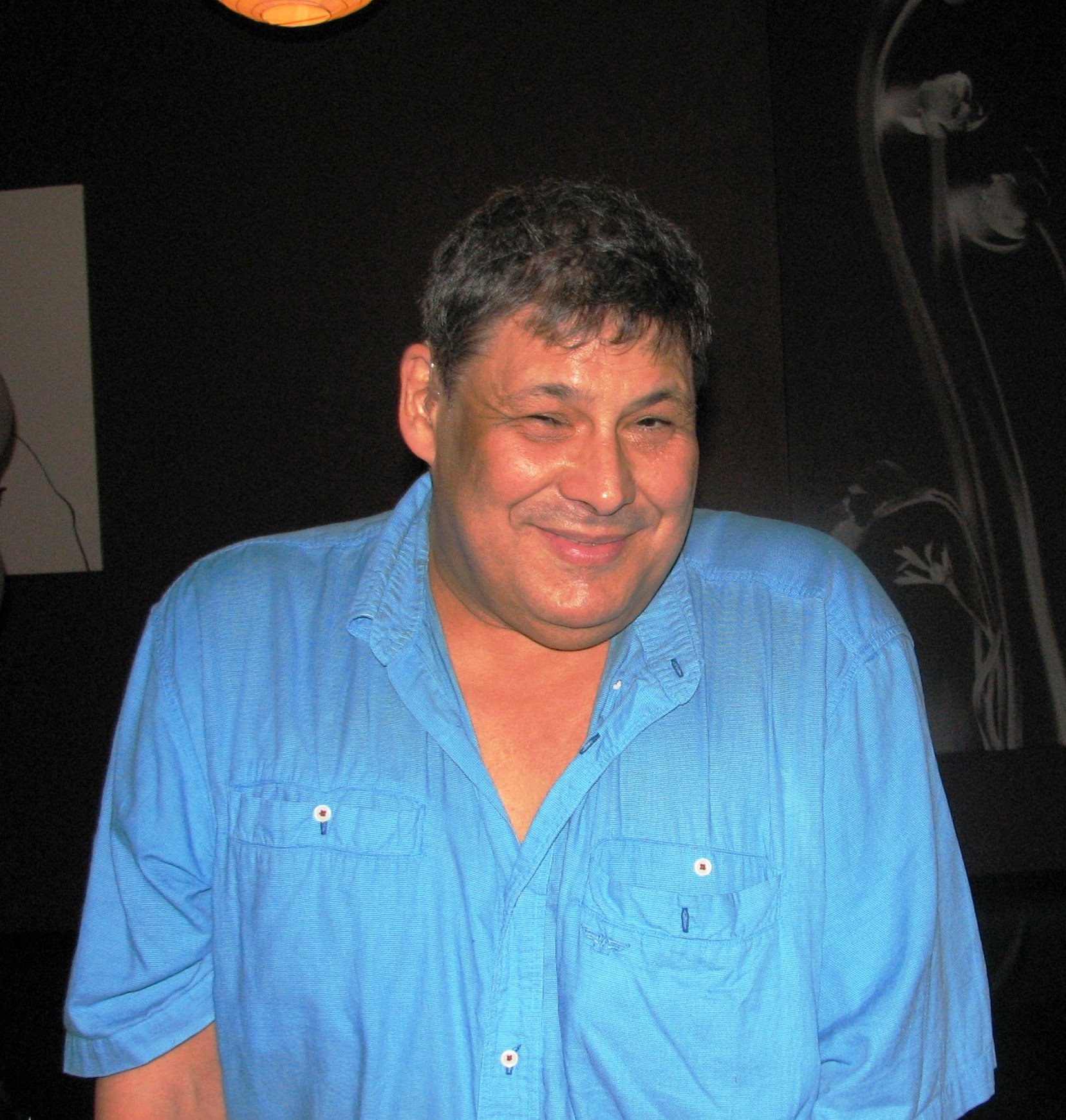 Peter Nelms advises that Carl Pickering, RadtechA, passed away in Brisbane on the 14th May. Carl was on born in India in 1948, his family emigrated to Australia and Carl joined the RAAF and was on 12 RMT. He served with 35 Sqn in Vietnam from June 1970 to Jan 1971 when he was medevaced back to Australia and had basically been in a wheelchair ever since.
Tom Clark.
Bob Bennet advises that CpCapt Tom Clark (Ret'd) passed away on the 15th May 2020 in Canberra. Bob says he worked with Tom at HQOC in the 70's when they were both SQNLDR's and he was the specialist Elec. Engr. His final posting was as DAEENG -AF from where he retired in the mid - 80's. Tom had several strokes some years ago that left him unable to talk, but there was nothing wrong with his brain.
Funeral arrangements are unknown at this time.
Brian Gribble.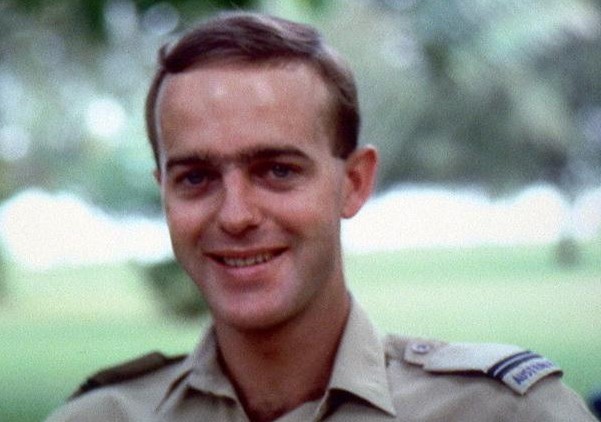 Ted McEvoy advises the passing of Brian "Gus" Gribble on the 8th May, 2020. He was 78. Brian was an ex-RAAF navigator and served with 2 Sqn in Phan Rang from Apr 1967 to Oct 1967.
Brian's funeral was held on Wednesday the 20th May and as funeral services were, at the time, limited to 30 persons, his farewell was streamed via the internet. The link was HERE.
Hedley Thomas.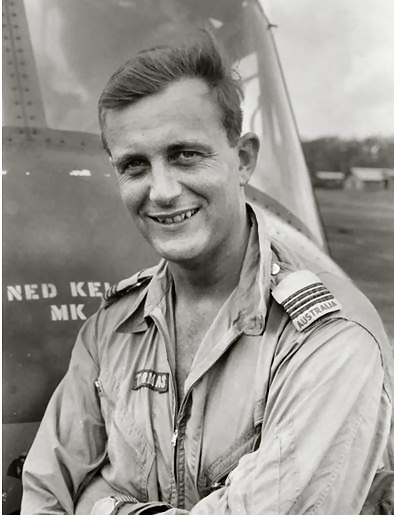 We have just been advised that Hedley Thomas AM MID, a pilot from 76SQN, 9SQN and CO of 5SQN died on the 14th Mar 2017, Aged 77. After a heroic 7 week battle with multiple medical complications, following his initial abdominal aneurism, he was unable to overcome them all and passed away at 1010 Qld time in Gold Coast Private Hospital. A steadfast companion, staunch friend, patriot, mentor and gentleman has gone.
Hedley was a 76 Squadron pilot on Vampires in the early sixties. He spent two years with the USAF as an exchange instructor on helicopters, one year in Vietnam with 9 SQN and seven months in Ismailia with UNEF II. From 1974 to 1976 he was CO 5 SQN. He left the RAAF in 1979 and flew commercially in Australia and PNG before working in Riyadh for the RSAF between 1990 - 1995 as a PC-9 flight simulator instructor. He went to Singapore in 1997 for two years as a UH-1H Flight Simulator instructor with the RSAF.
Hedley retired in 1999.
A simple celebration of his life was held in Southport (Qld) on Saturday, 18th Mar.

Peter Hodge.
Beth Hodge advises that "Peter passed away comfortably on 22 March 2020 after a long fight with COPD and heart problems. Peter started life as an MT Fitter on 11 Appy Course but studied languages and transferred to the intelligence section of the RAAF. He was in hospital and his son Evan, daughter Veronica, her partner Trevor and myself were with him. He is no longer in the pain he was in for so long."
Peter's funeral was held on the 11June in Caloundra.
Charlie Rablin.
Dick Tracy advises that Charlie Rablin passed away on the 7th April. Sorry, no further details.

Brian Bernasconi.
Noel Hadfield advises there was a notice in the Canberra Times on the 30th May advising that Brian Bernasconi had passed away on the 22nd May 2020 and was privately buried. Brian, who was 94 years old, had been a SqnLdr in the ENGRAD category. He had been unwell for some months and had been cared for in Calvary Care in the ACT. Sorry, no further details.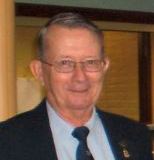 Norville (Norm) Simpson.
Neil Hunter advises the passing of Norville (Norm) Simpson (1TTC 61/62) on Saturday, 30 May in Mooloolaba QLD. Norm was 79 years old. Sorry, no further details.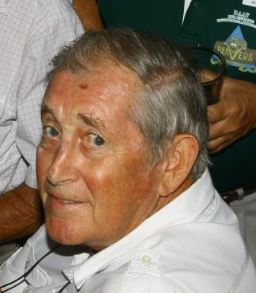 Lindsay Bennett.
Graeme Rickert advises that Lindsay Bennett passed away on Friday 5th June. He had suffered a major heart attack two weeks earlier. Lindsay was a Radio Engineer and member of No 11 Radio Apprentice Course, at Frognall. Lindsay's funeral took place on Wednesday 10th June at Great Southern Memorial Park, Mount Cotton, QLD.

Eddie Collas.
Neil Hunter advises it is his sad duty to inform you of the passing of Eddie Collas (2TTC 54/55) in Alice Springs on the 3rd June. Eddie was buried in Alice Springs on the 15th June. Sorry, no further information available.
Bob MacDougall.
Neil Hunter advised it is his sad duty to advise the passing of Bob MacDougall (9TMT) at the Royal Perth Hospital on Thursday the 11th June, aged 76. He was buried on Thursday the 18th June and because of the virus restriction on numbers, his funeral was streamed live.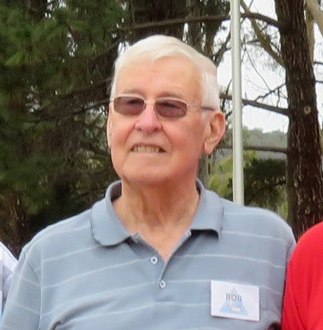 Rob Wright.
Dick tracey advises that Rob Wright, from 13 Appy (Sumpies) passed away on the 21st April suffering from Emphysema and Pulmonary Fibrosis. Sorry, no further details.