Privacy Policy | Editorial Policy | Profit Policy | Join the Association | List of Members | Contact us | Index | Links
Back Go to page: 1 2 3 4 5 6 7 8 9 10 11 12 13 14 15 16 17 18 19 20 Forward
Contents:
Page 3 Girl.
Fiona Grasby OAM.
In February 1993 the role of Warrant Officer of the RAAF was created to advise and assist the Chief of Air Force and Commanders, on the morale, work-life and general welfare of the airmen and airwomen in the Royal Australian Air Force.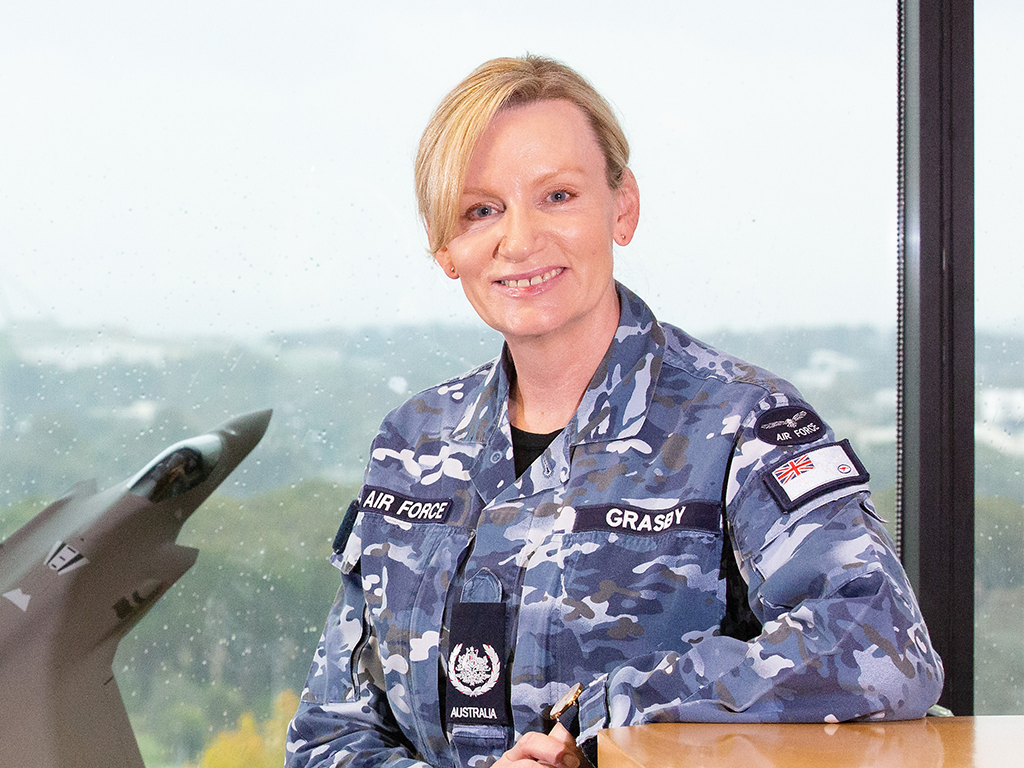 In December 2005 the name was changed to Warrant Officer of the Air Force (WOFF-AF) and, WOFF-AF Fiona Grasby, was the ninth appointment to hold this critically important role. She was appointed to the position on the 6th November 2019.
Fiona says "I came from a modest beginning, the daughter of a 1RAR Vietnam veteran and as a passionately curious 17 year old, was encouraged to set off on an adventure and join the Air Force, where I ambitiously set out to save the world one cause at a time. I have grown up in Defence and during my journey I have been intrinsically enriched to have met and been influenced by so many inspiring people."
She enlisted in the Air Force in 1987 as a 17 year old from Gwandalan, NSW and completed her initial employment training as a Supplier. Mustering to Security Police in 1992, she specialised in Counterintelligence and Special Investigations.
During her career she deployed to areas including; Afghanistan, Singapore, USA, and Operation OKRA Middle East Area where she was the Facility Security Manager for Air Task Group-Strike. Her centre of interest lies in the professional education, development and support of the work force.
She says "The rich tapestry that characterises our Defence Force, is one where diversity and culture are embraced, where influential leadership at every level is not only encouraged, but fostered, and where the focus on the truly joint integrated force is promoting progressive opportunities. This helps ensure that we are a powerful multi-domain force in an ever-changing geopolitical climate both globally and regionally."
Fiona finished her term as WOFF-AF on the 1st December 2022 and was replaced by Ralph Clifton.
Fiona is married and has an adult daughter and a teenage son. Her interests include travelling, reading and yoga.
I've done some terrible things for money – like getting up early and going to work.
Raffle news.
We recently raffled the 50c Kymco Moped that we'd converted to a 70cc and which had been bought to participate in the inaugural Scootaville event. As we were unable to get sufficient (or any) of its cousins to do the run to Townsville, we ended up using Honda 125cc motor bikes for the run to the top and in the end we're glad we did. The post mortem convinced us that 50cc or even 70cc was just not "enough" on which to tour outback Queensland so the little Moped, although great around town, was superfluous to requirements – it had to go.
We ended up selling 1252 tickets in the raffle and on the 22nd November, with Jillian O'Toole in attendance as a witness, we asked Leslie Quirke, right, the secretary of the Kedron Wavell RSL Sub-Branch to draw the lucky number.
We used an electronic format to sell "tickets" and when all were sold, to draw the winning number. Instead of having expensive raffle books printed, all participants were electronically allocated a number(s) between 1 and 1252, (we initially intended to sell 1250 numbers but we were over-subscribed), the names with their allocated numbers were then displayed on our web site for all to see. You can see all the numbers HERE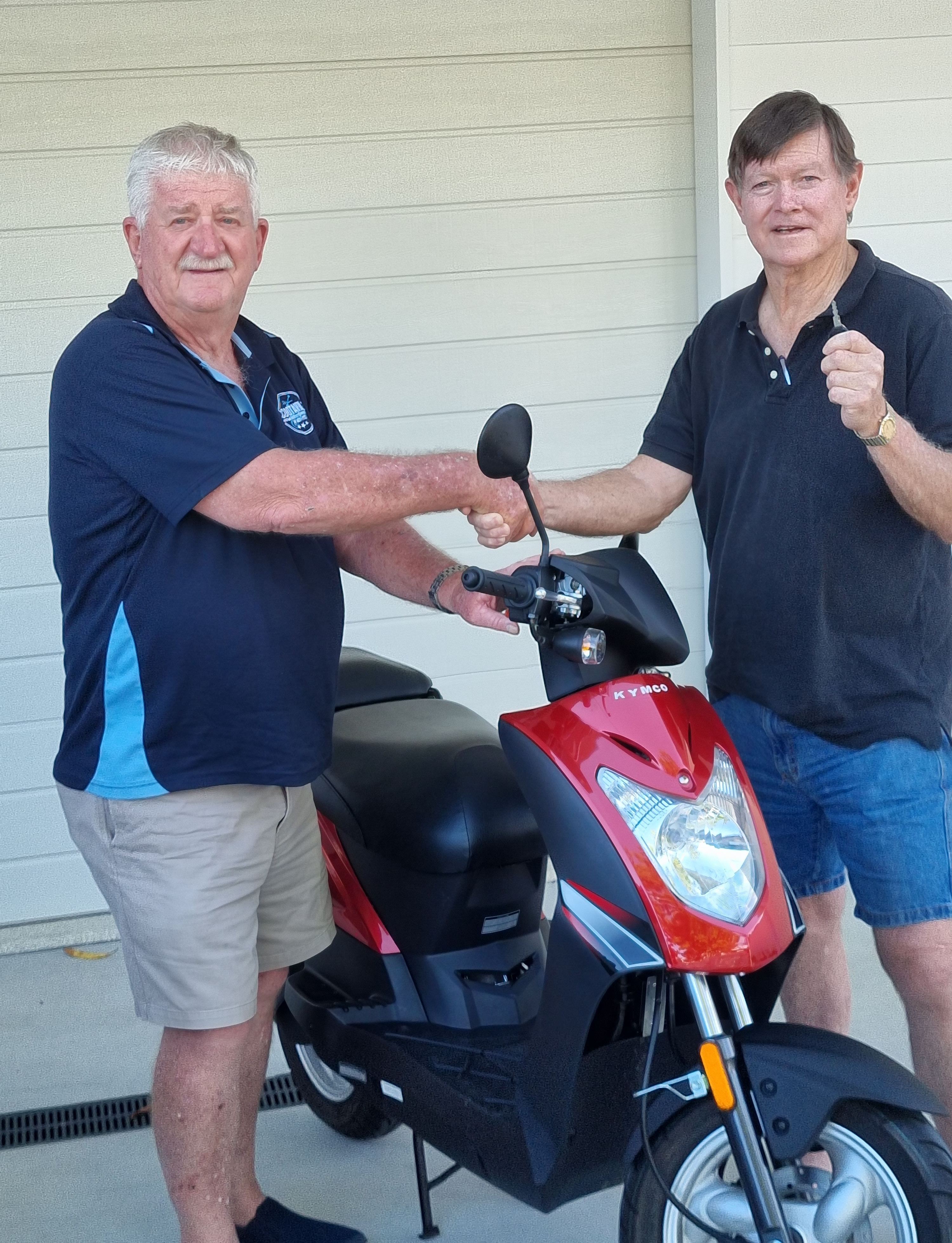 When all were sold, we used a random number selector program to select the winner. There are a number of random number selector programs available, all for free, we used Gigacalculator (which you can get HERE), it's great if you've got a heap of numbers from which to choose. If you only sell 1000 "tickets", a better one is Pickerwheel which you can get HERE. Both are free to use.
Leslie pressed the button and number 260 was selected, this number had been allocated to "Chuck" Connors, who luckily for us, lives in the Brisbane area, so we didn't have to transport it all over the country. Another saving.
We asked Jillian is she could help with the delivery and as there was a bike involved and the job required riding it across town, she leapt at it, actually we got the feeling if we hadn't asked her we would have been bashed. We took the little Moped over to Chuck, gave him the key and the rego papers and then proceeded to reduce his cold beer stocks.
Scootaville 2023 is happening in August this year (see HERE) and we've still got some vacancies. Our numbers are limited due to accommodation availability so if you would like to be in what has been described the most fun you can have standing up, get your name in now. You can do that HERE.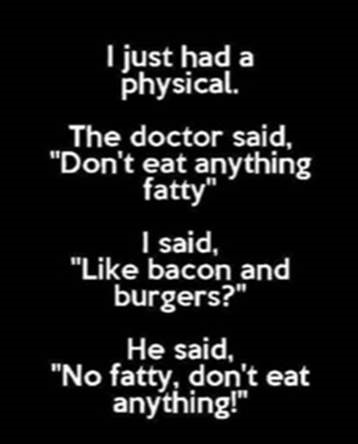 Legacy.
Scootaville 2022, apart from being a wonderful bonding event enjoyed by a bunch of ex-ADF men and women, also raised $25,000 for our charity of choice – Legacy. In October 2022, John McDougall and I were invited to Legacy House in Brisbane to receive a Certificate of Appreciation, which now enjoys pride of place in the Radschool Association Office. Click the pic to read the certificate.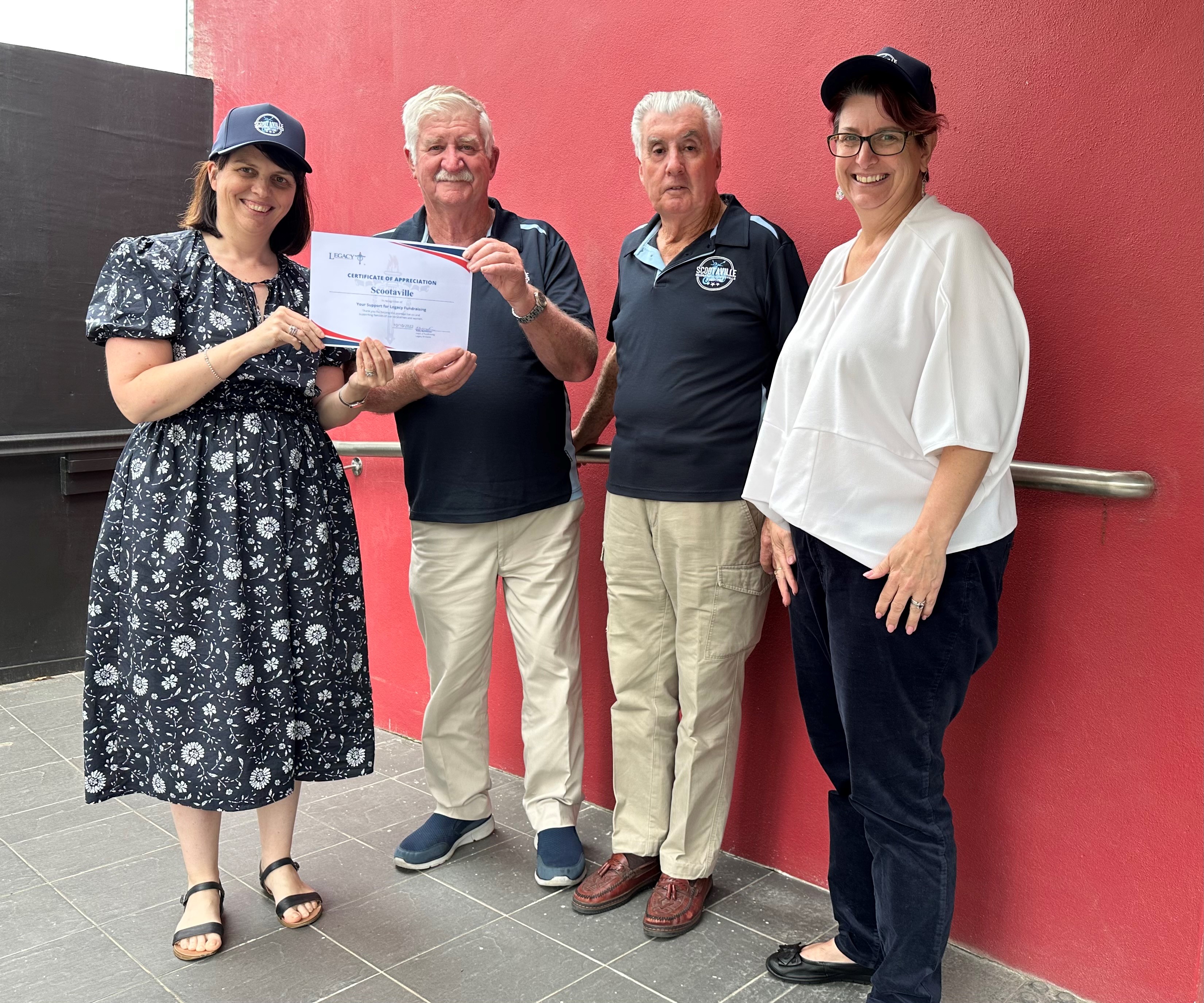 L-R: Kelly Burmester (Legacy Head of Fundraising), Trev Benneworth, John McDougall, Molly Woodrow-Evans (Legacy).
This year we hope to raise a lot more and you can be in it - see HERE.
Scootavillians get together.
On Saturday the 14th January, several of those that took part in the Scootaville event last September, once again got together, donned the leathers and "bone dome" hopped on the bike and headed up the Bruce Highway to the Sandstone Point Hotel near Bribie Island for lunch and to reminisce and relive the whole experience once again.
The Association is holding the event again this year, getting together at Ipswich on the 22nd August, leaving on the 24th and with a bit of luck and the breeze behind, will arrive Townsville on Friday the 8th September. There are still a few spots available, if you would like to be involved, click HERE and send us your details.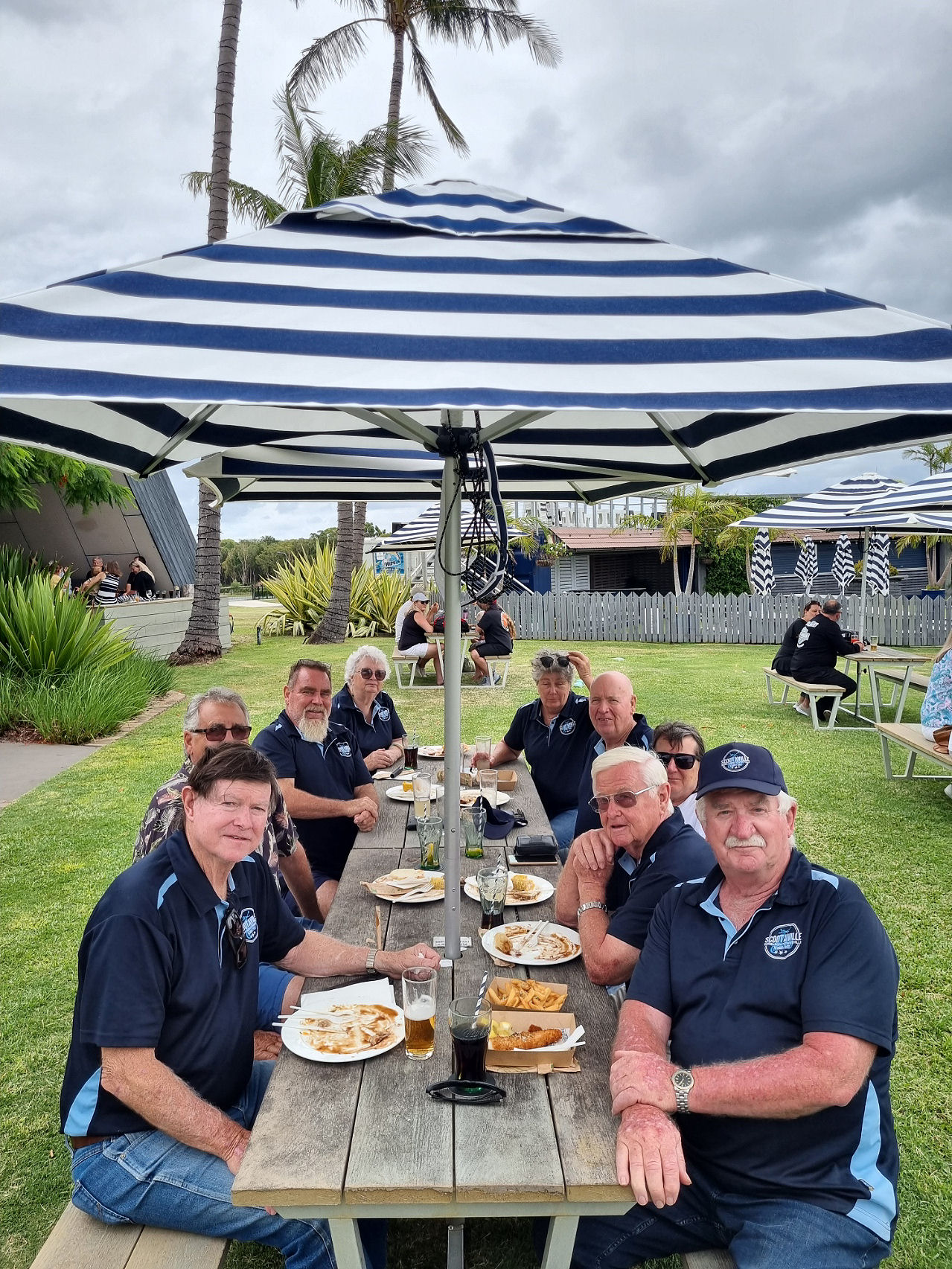 Clockwise from the bottom left: "Chuck" Connors, Selwyn Hill, Ian Aves, Sue Trimmer, Jillian O'Toole, Arthur Reeves, Marie Henson, "Jock" Young, Trev Benneworth.
The older I get the earlier it seems to get late.
RAAF Vietnam Lunch Club.
The RAAF Vietnam Lunch Club, which is organised by the RTFV-35Sqn Association, meets on the second Thursday of each month (except Jan) at Fridays on the River in Brisbane. Doors open at midday, there are no fees, you come and go as you please and eat and drink what you like. You don't have to be a Vietnam Vet to come along, you just need to be a person who likes to lunch with a bunch of like-minded people. If that's you, let John "Sambo" Sambrooks know (email) and he'll email you a reminder each month.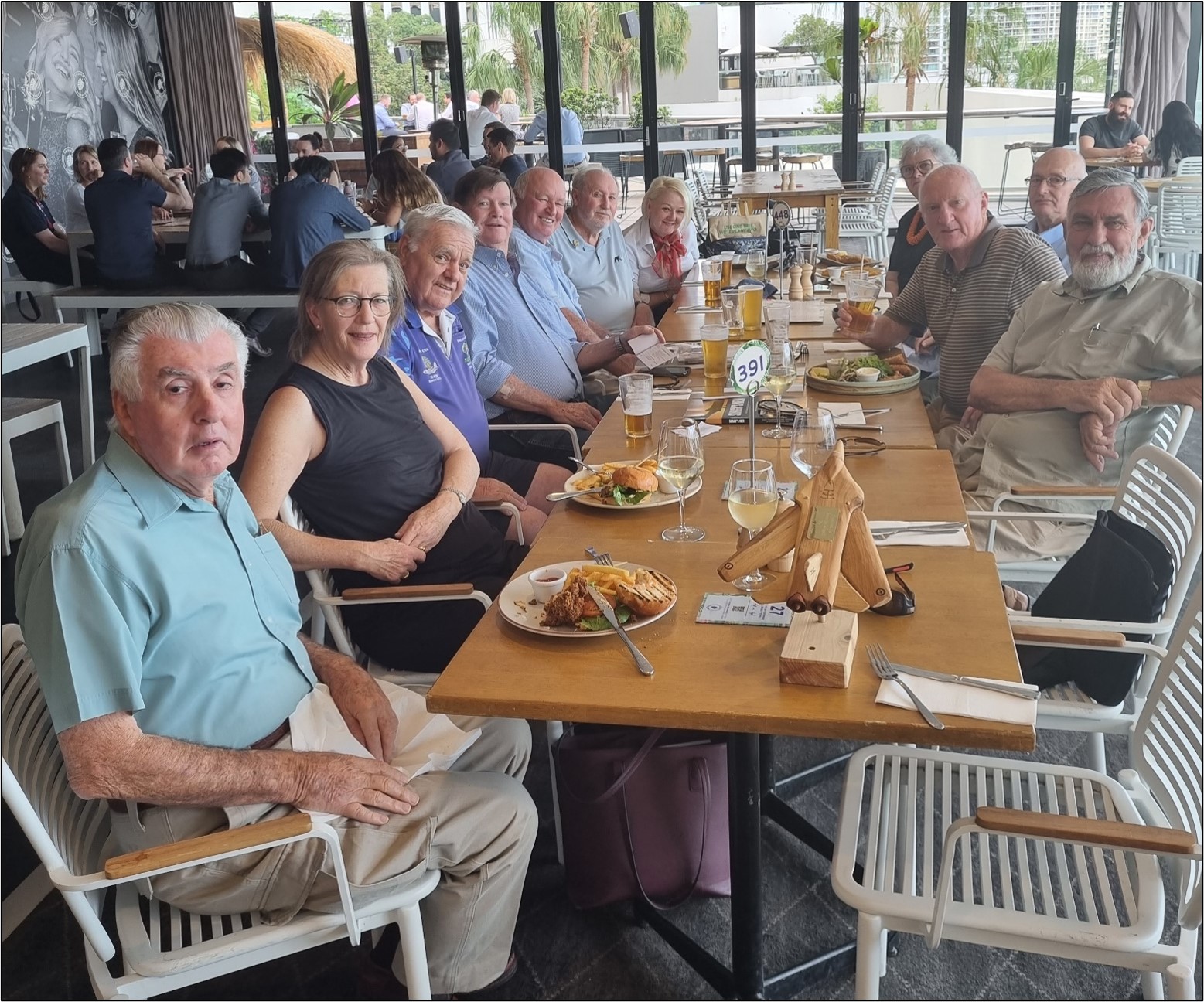 At the December meeting, the Lunch Club presented John McDougall, the President of the RTFV-35Sqn Association, with a model of an F-111. As well as working on one of the world's best aircraft, the Caribou, John enjoyed a few years as the WOE on the F-111.
John Sambrooks, the Secretary/Treasurer of the RTFV-35Sqn Association presented John with the model F-111.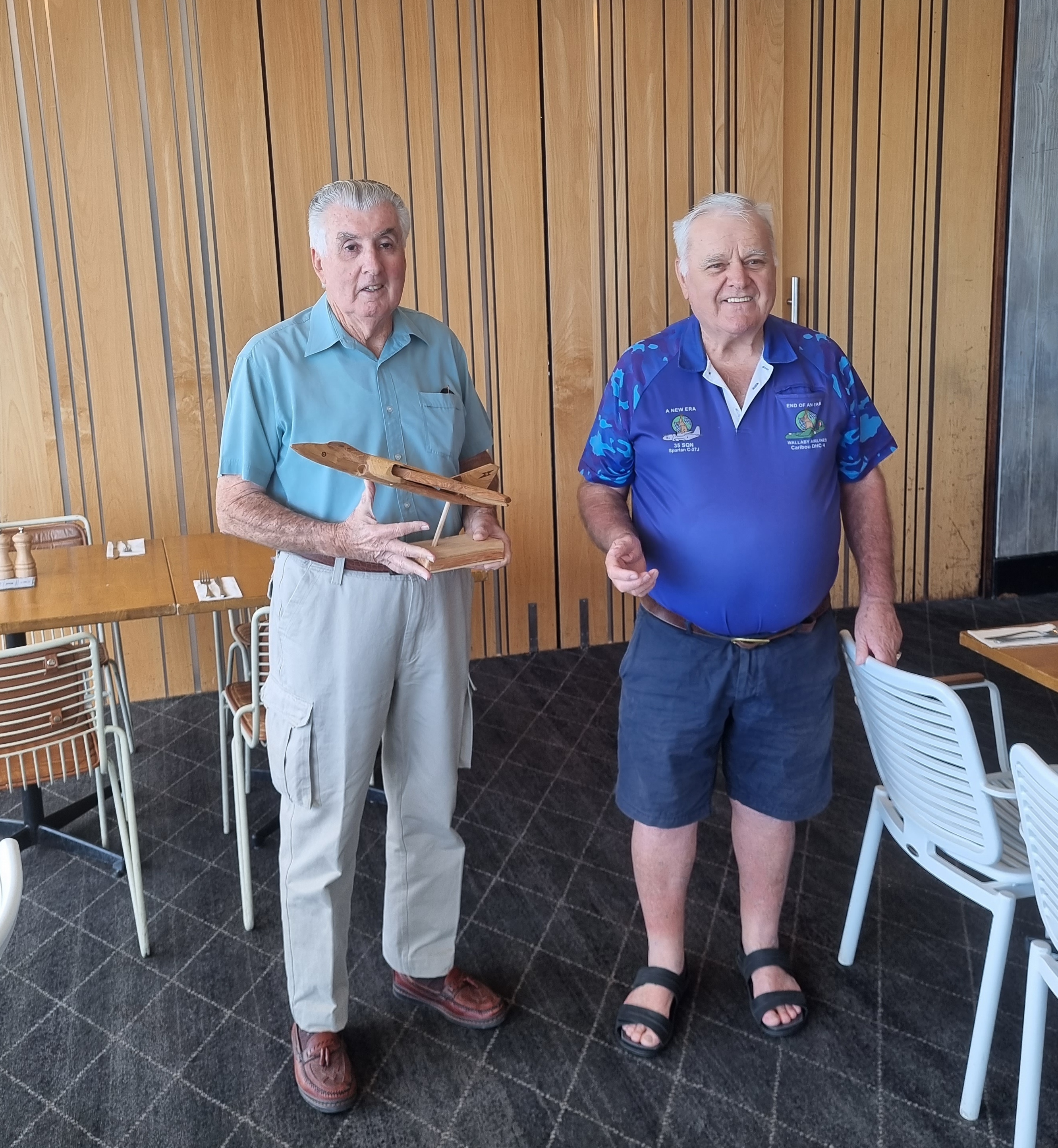 L-R: John McDougall, John "Sambo" Sambrooks
There is an excellent video on the F-111 HERE.
Chocolate is clearly God's way of telling us he likes us a little bit chubby.
Lovely surprise.
On Sunday 11th December, I was told, by my wife, that she's arranged for us to meet an old mate and his wife for a few drinks at the Kedron Wavell Services Club before they (my mates) went back to their home in Kilcoy. I thought that would be nice, after all who needs an excuse for a few drinks at the Club, so at 3.00pm we set off.
We walked into the Club and I was steered towards the Club's restaurant, looking for my mate and his wife when to my surprise, I was met by Ros Curran. I immediately thought, that's a nice co-incidence, fancy Ros being here too, when BAMMM, everyone was there.
Ros had arranged for the 2022 Scootervillians to get together for a Pleasant Sunday Afternoon (PSA) and to present me with a wonderful trophy as a momento of that great event. I couldn't believe it, I was just expecting a few quiet drinks with a mate only to receive this fantastic surprise. Some people had travelled many miles to be there and how they kept it a secret is beyond me, but I'm glad they did – it was fantastic.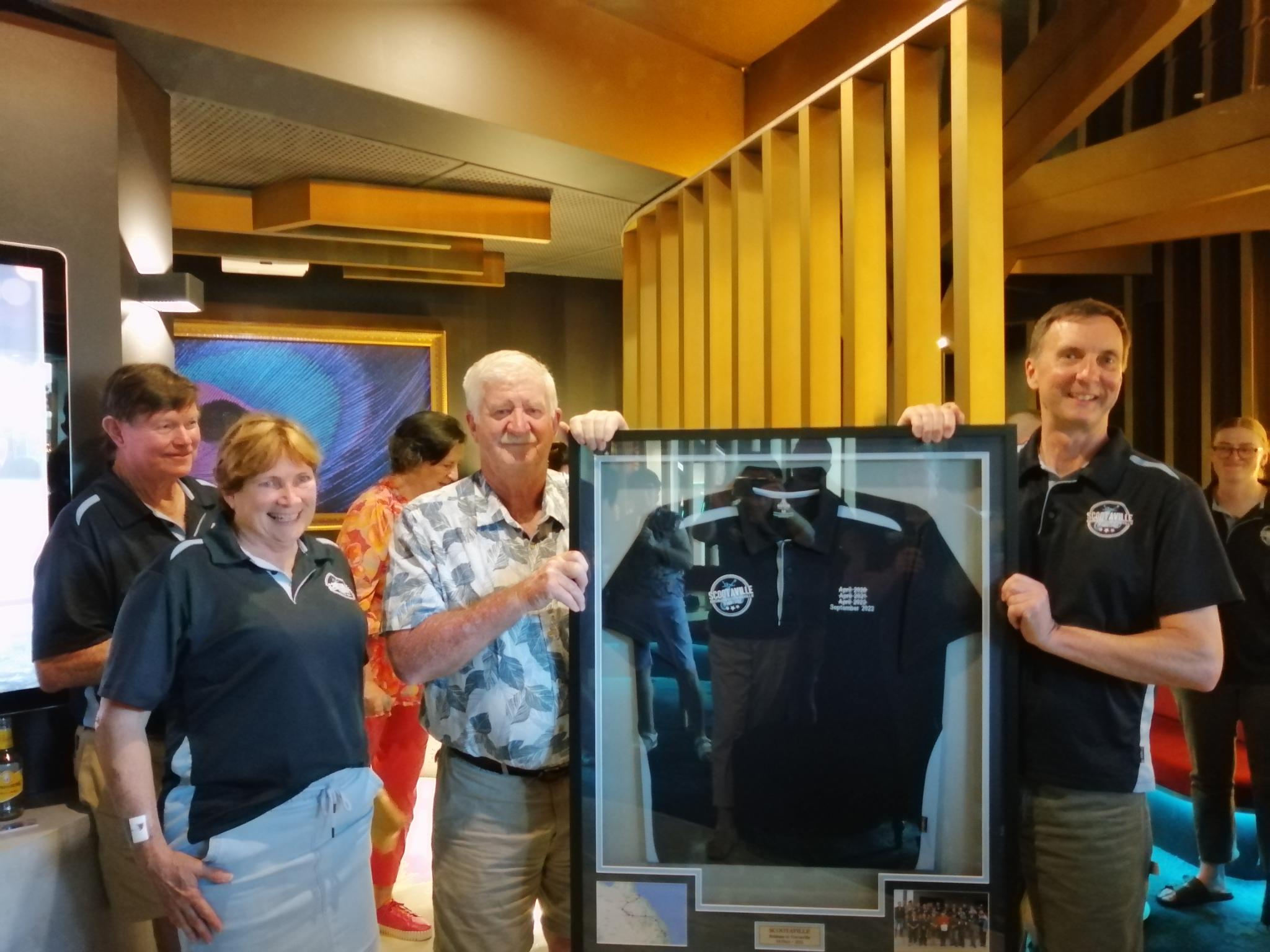 L-R: "Chuck" Connors, Ros Curran, Trev Benneworth, Neil Snudden, Annabelle Reidy.
The trophy now resides pride of place in the Radschool Association Inc/Scootaville office – and that's where it is going to stay. A big thank you to everyone.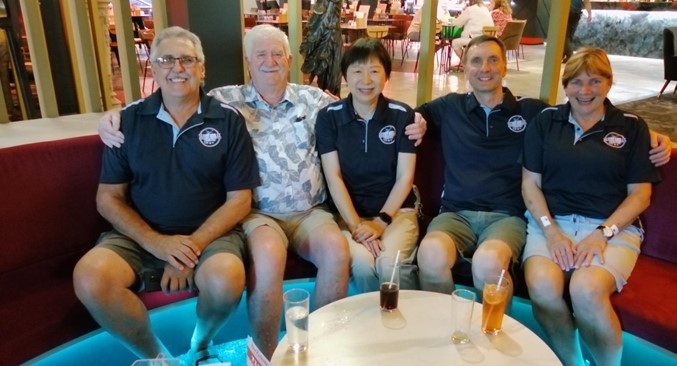 L-R: Sel Hill, Trev Benneworth, Cathy Yang, Neil Snudden, Ros Curran.
Jan and Sel Hill.
Ron Daley sent us the following pics:
1/89 PG Digital Bridging Course (28 Feb 1989 – 13 Apr 1989)
Back Row L-R: Brad Smith, Nick Ioanides, A Millward
Middle Row L-R: R Brookfield, Doug Henderson, P Fraser, Scott Aldres, Shane Hardie.
Seated L-R: John Rogers, M Law, Ray Corbett, Ron Daley, Mick Stuart, Pete Berry.
Post Graduate Digital Bridging Course. (Aug 1989 – Sept 1989)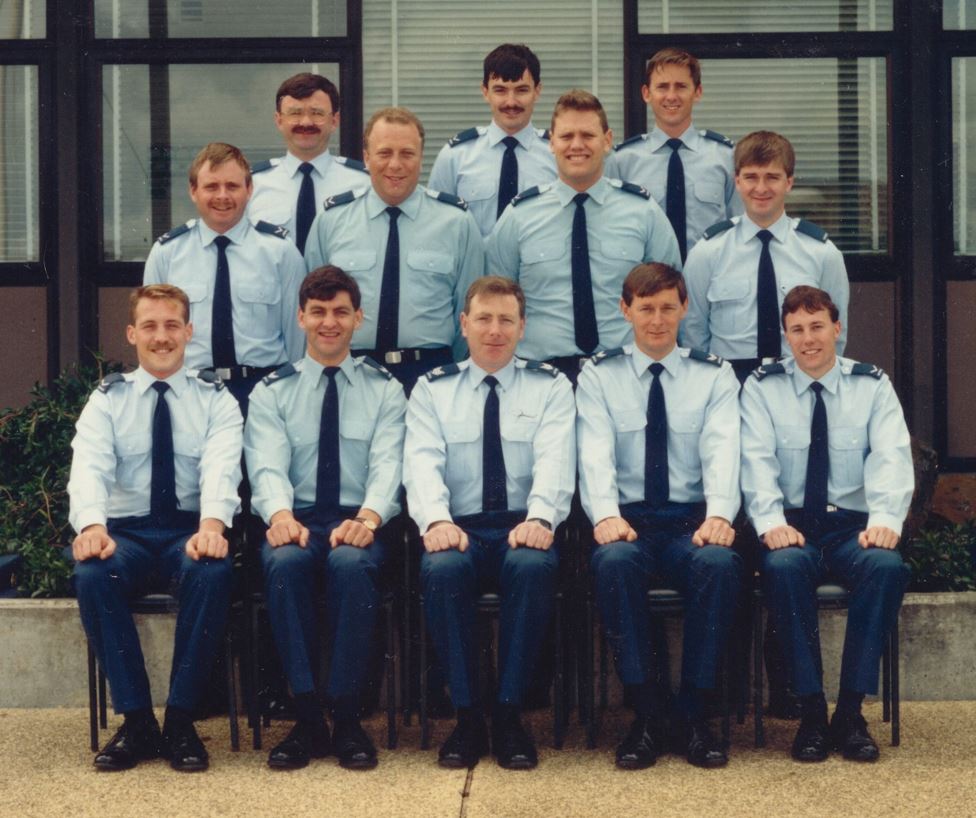 Back Row L-R: Ralph Teichel, Tom Kneebone, Steven Hargrave.
Middle Row L-R: Michael Sciacca, "Beatles" Bailey, Bill Penstone, Anthony Clarke.
Seated L-R: Bruce Dwyer, Max Smart, Ron Daley (Instructor), Phil Keays, "Boardy" Boardman.
Data Communications Course (12 Dec 1989 – 21 Dec 1989)
We're short of names here – if you can help??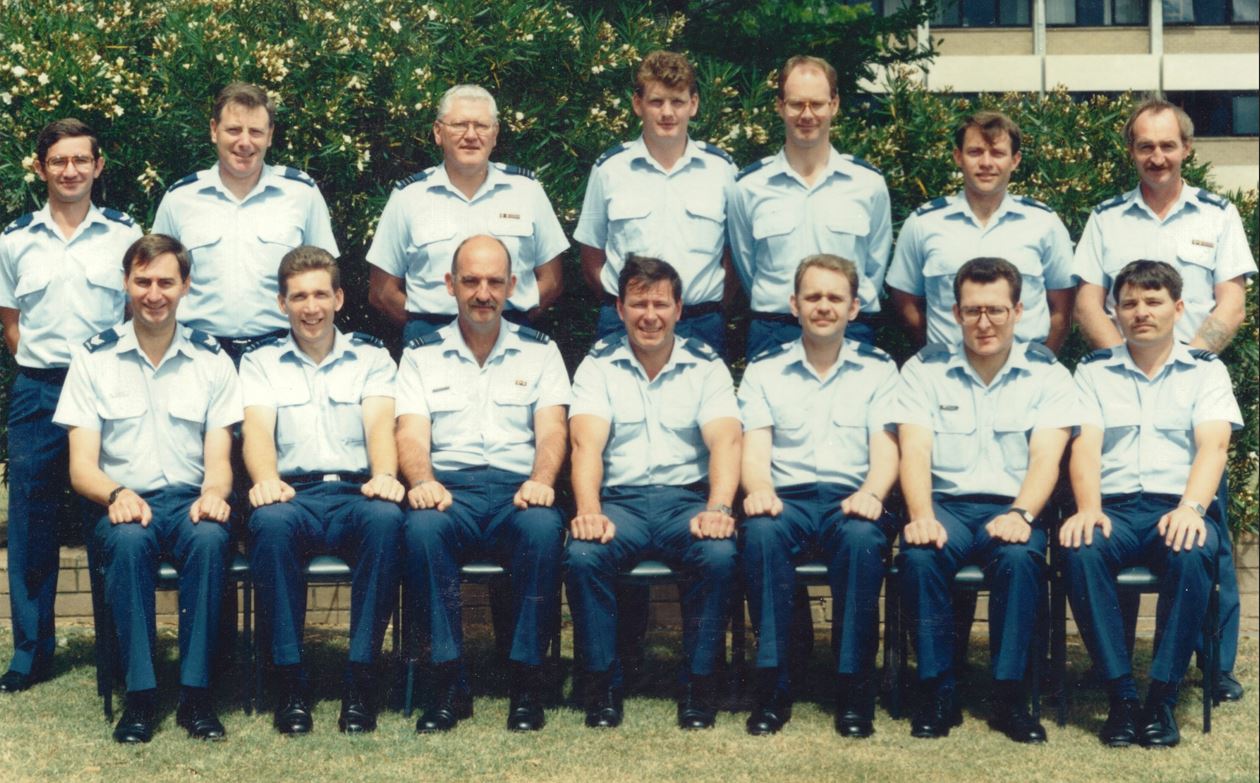 Back Row L-R: Don't know, Ron Daley, Don't know, Don't know, Don't know, Don't know, Don't know.
Seated L-R: Don't know, Don't know, Don't know, Bob Volkerts (instructor), Don't know, Don't know, John Turner.
Interesting story regarding John Turner; John tested with the Navy as a pilot, but didn't receive any indication he would be accepted into the Navy. So John Turner joining the RAAF and started RADS No 96 RTC. He was two – three months into the course when he received notification from the Navy he had been accepted for Navy Flight School. The RAAF said no he was not to transfer as he had started RADS training which he then completed together with the necessary pay-back years.
John was later commissioned.
I may not have lost all my marbles yet – but there's a small hole in the bag somewhere.
3/88 Digital Bridging Course. July 1988 – August 1988.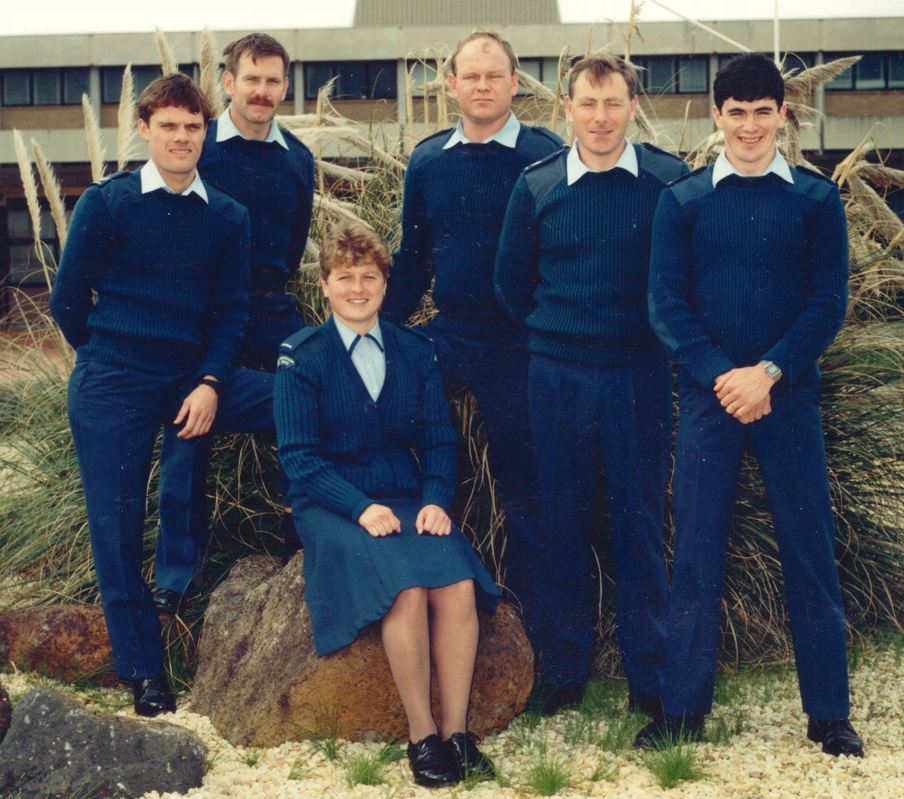 Standing L-R: Ian Shaw, Ross Page, Col Norris, Ron Daley, Andrew McCann.
Seated L-R: Jill Miller.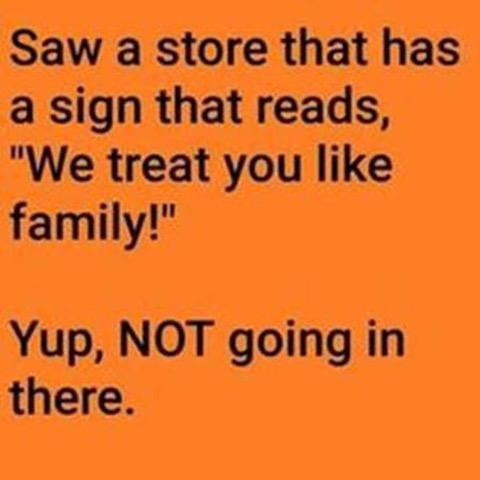 4/88 Digital Bridging Course. Sept 1988 – Oct 1988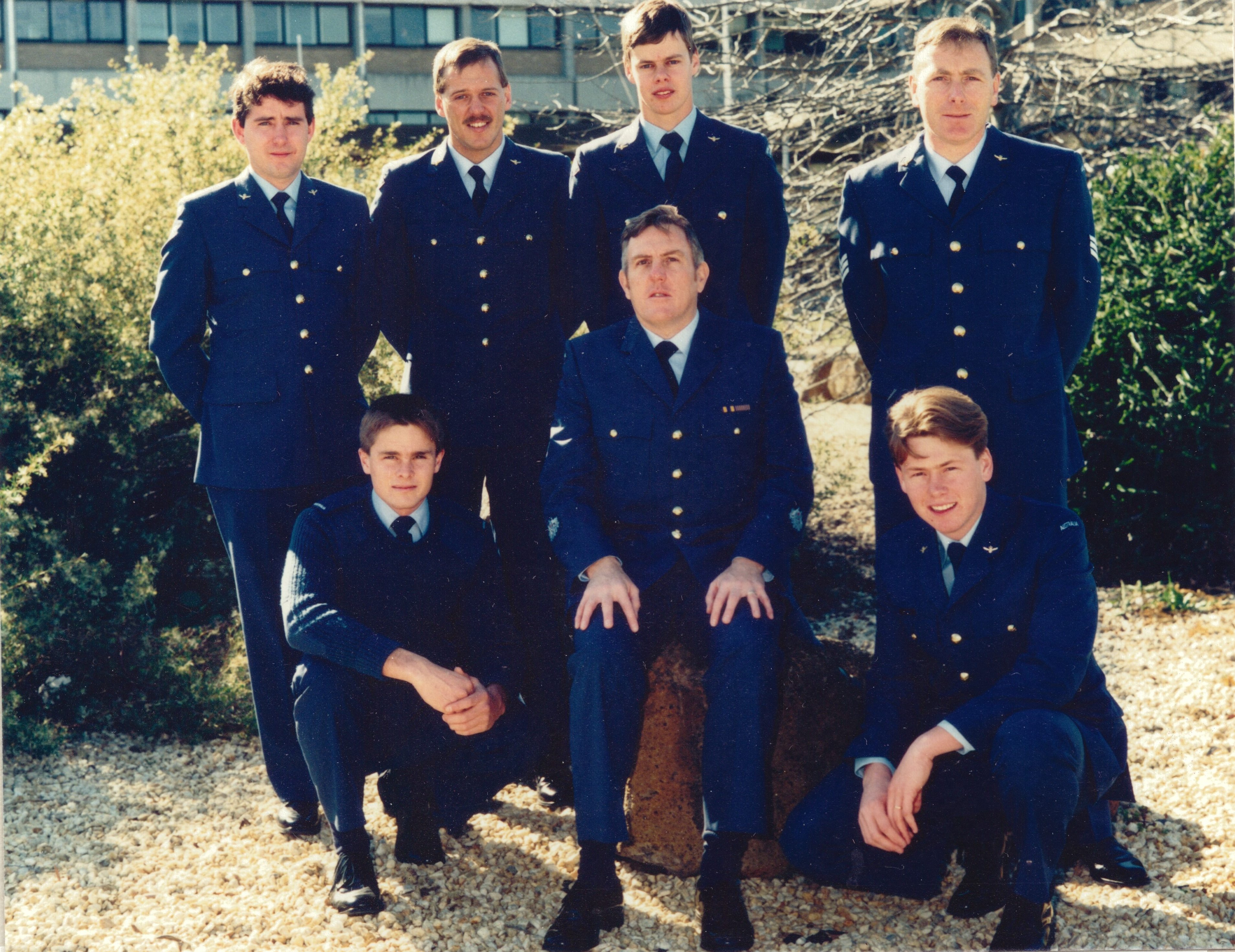 Standing L-R: "Irish" McGrattan, Brad McCauley, Alex Vanderwijngaart, Ron Daley.
Front L-R: Geoff Hongell, Bill Nolan, SJ Arndt.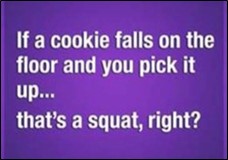 1/86 PCB Repair Multilayer Course. Jan 1986 – Feb 1986.
Sorry – not all names.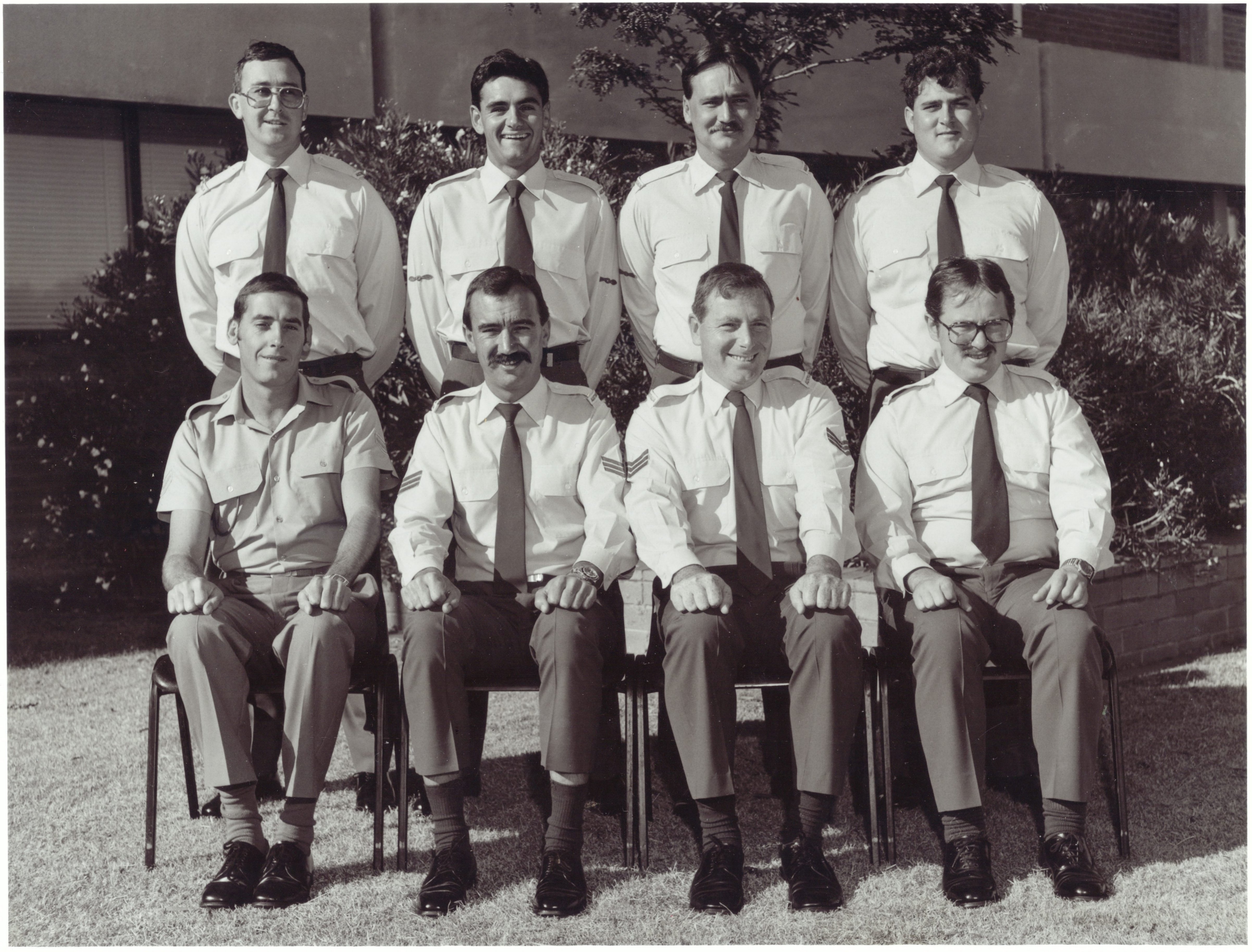 Front row L-R: Don't know, Col Sanders, Ron Daley, Don't know.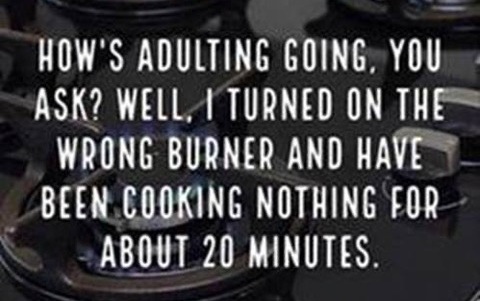 1/86 Soldering High Reliability Course. Apr 1986 – May 1986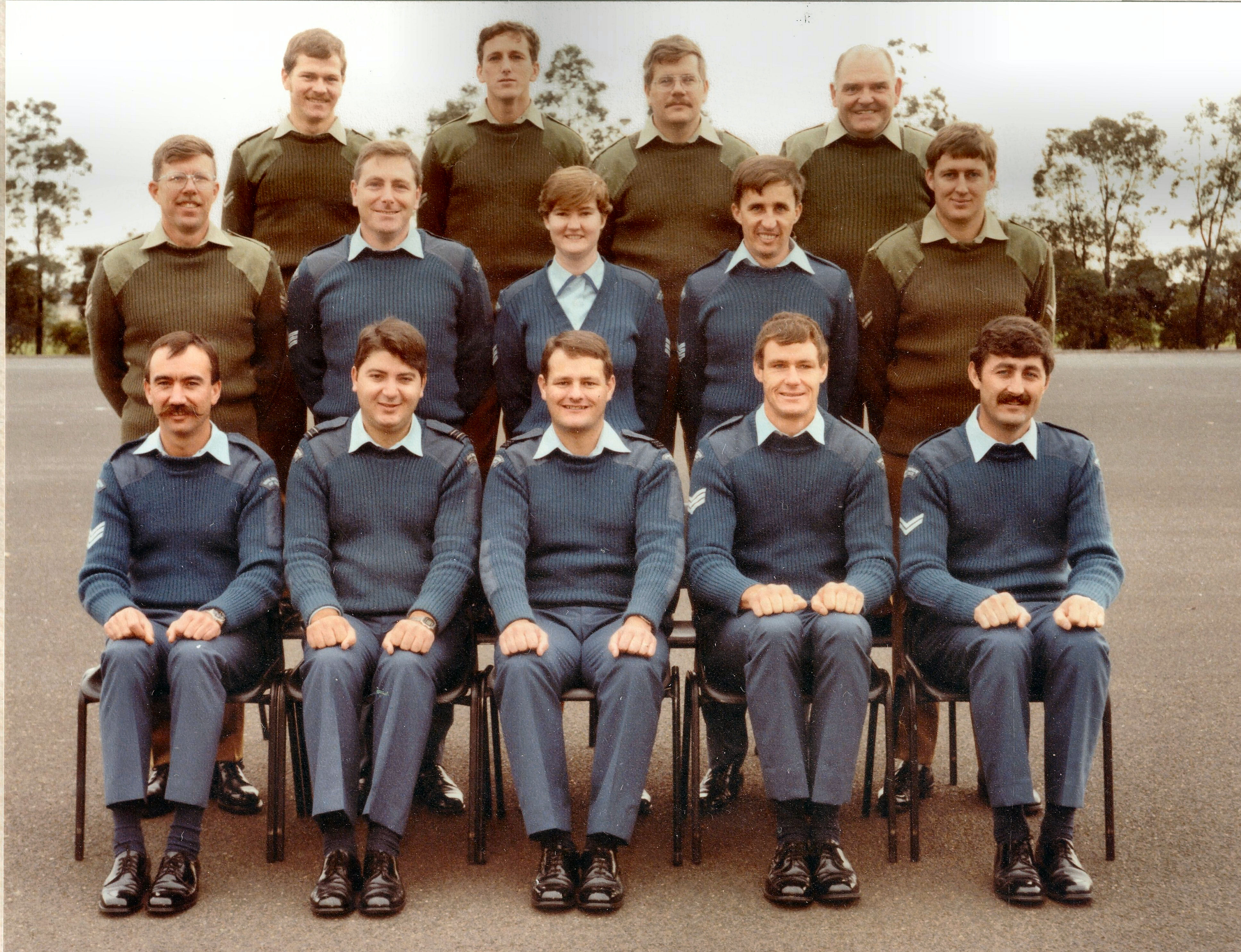 Back Row L-R: Sel Graham, Colin Healy, Gary Lake, Bob McAdams.
Middle Row L-R: Al Hall, Ron Daley, Marg Hemsworth, Peter Reynolds, Craig Jenkins.
Seated L-R: Col Sanders, John Fabjancic, Mal Selkirk, Ray Meyer, Steve Thompson.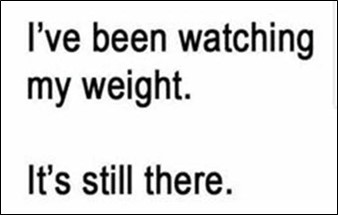 2/86 PCB Repair Multilayer. 02July86 – 21July86
We're short on names – if you can help.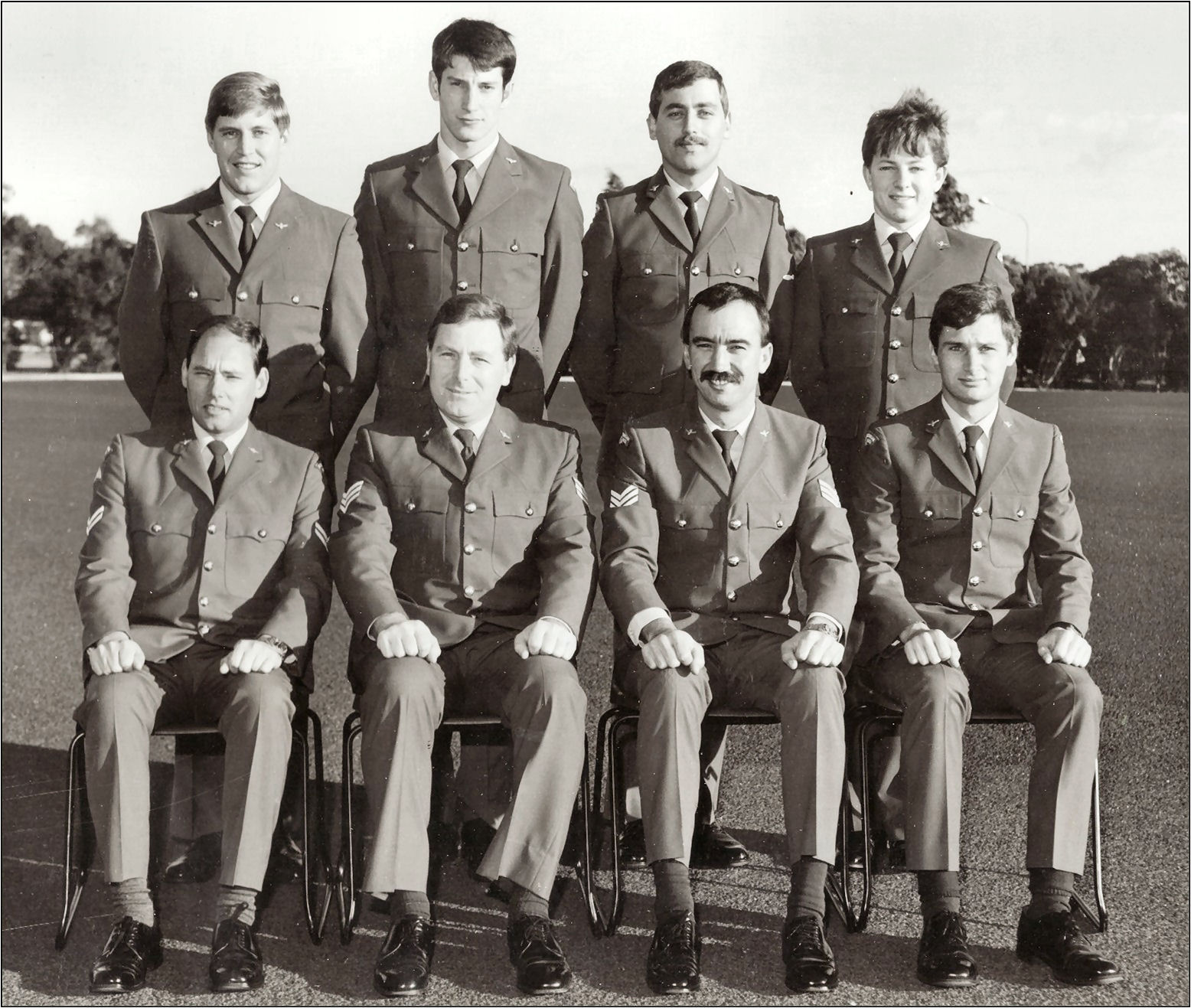 Back Row L-R: Don't know, Don't know, Don't know, AJ Cross.
Seared L-R: Don't know, Ron Daley, Col Sanders, Don't know.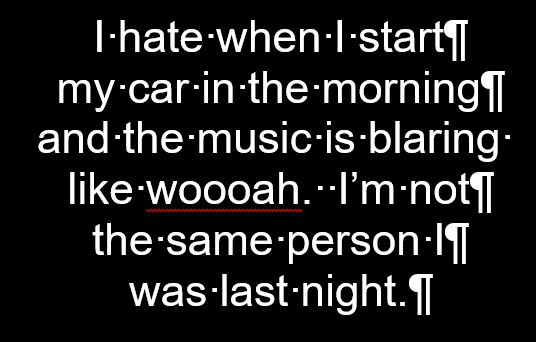 2/86 Soldering High Reliability Course. Aug 1986 – Oct 1986
We're short a few names – if you can help?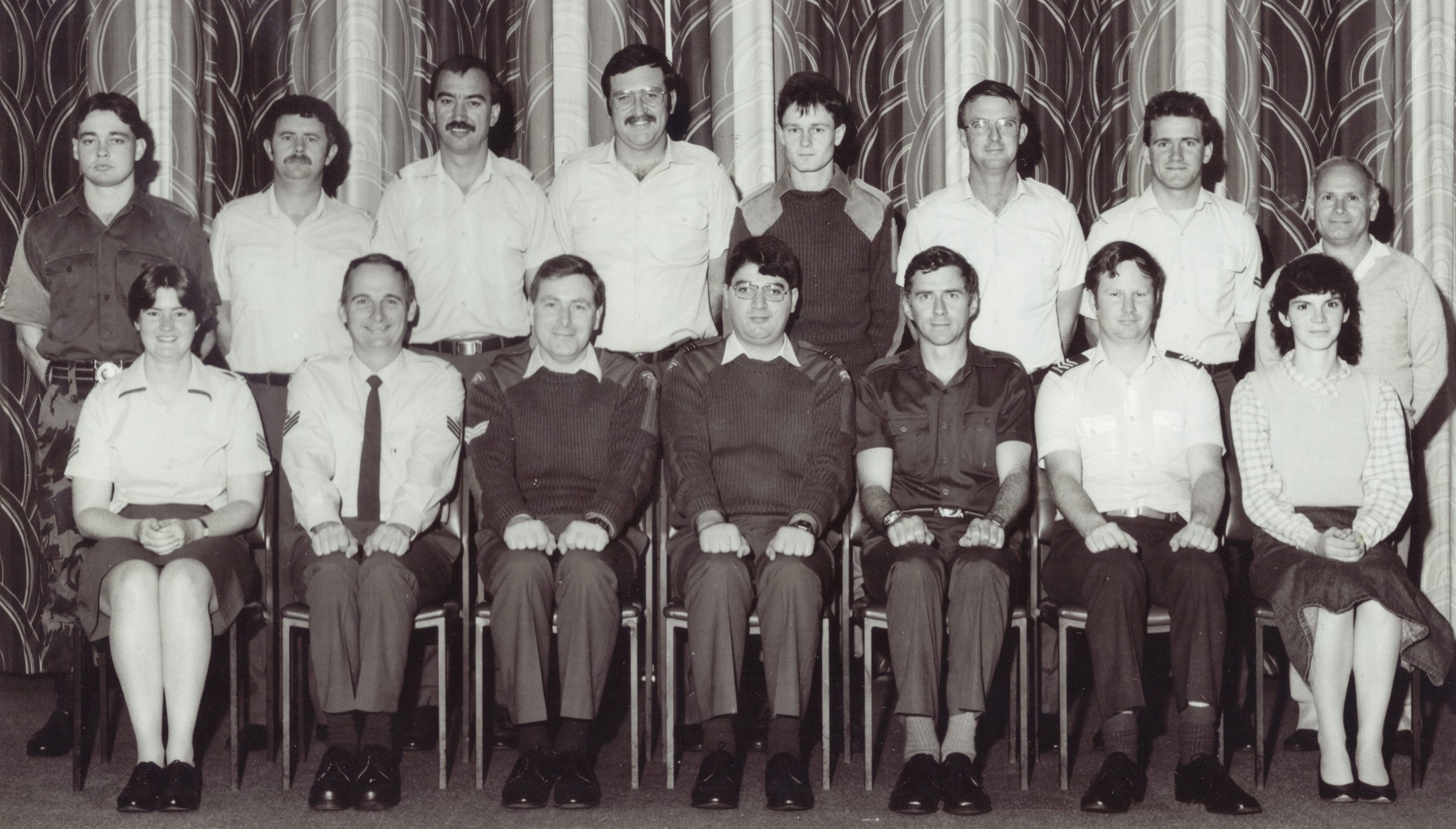 Back Row L-R: Don't know, Mick Osborne, Col Sanders, Don't know, Don't know, Don't know, Don't know, Don't know.
Seated L-R: Don't know, Don't know, Ron Daley, Don't know, Don't know, Don't know, Don't know.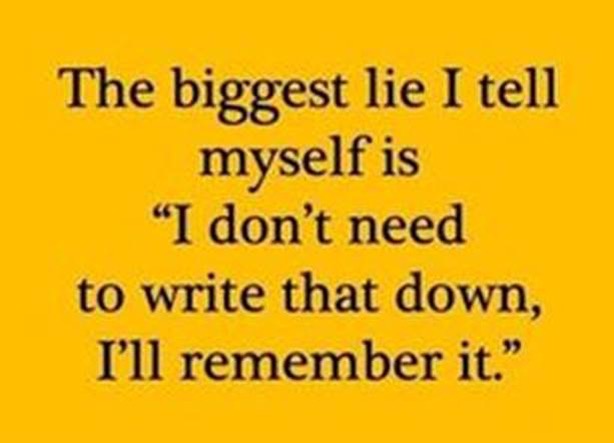 4/86 PCB Repair Multilayer. 15Oct86 - 03Nov86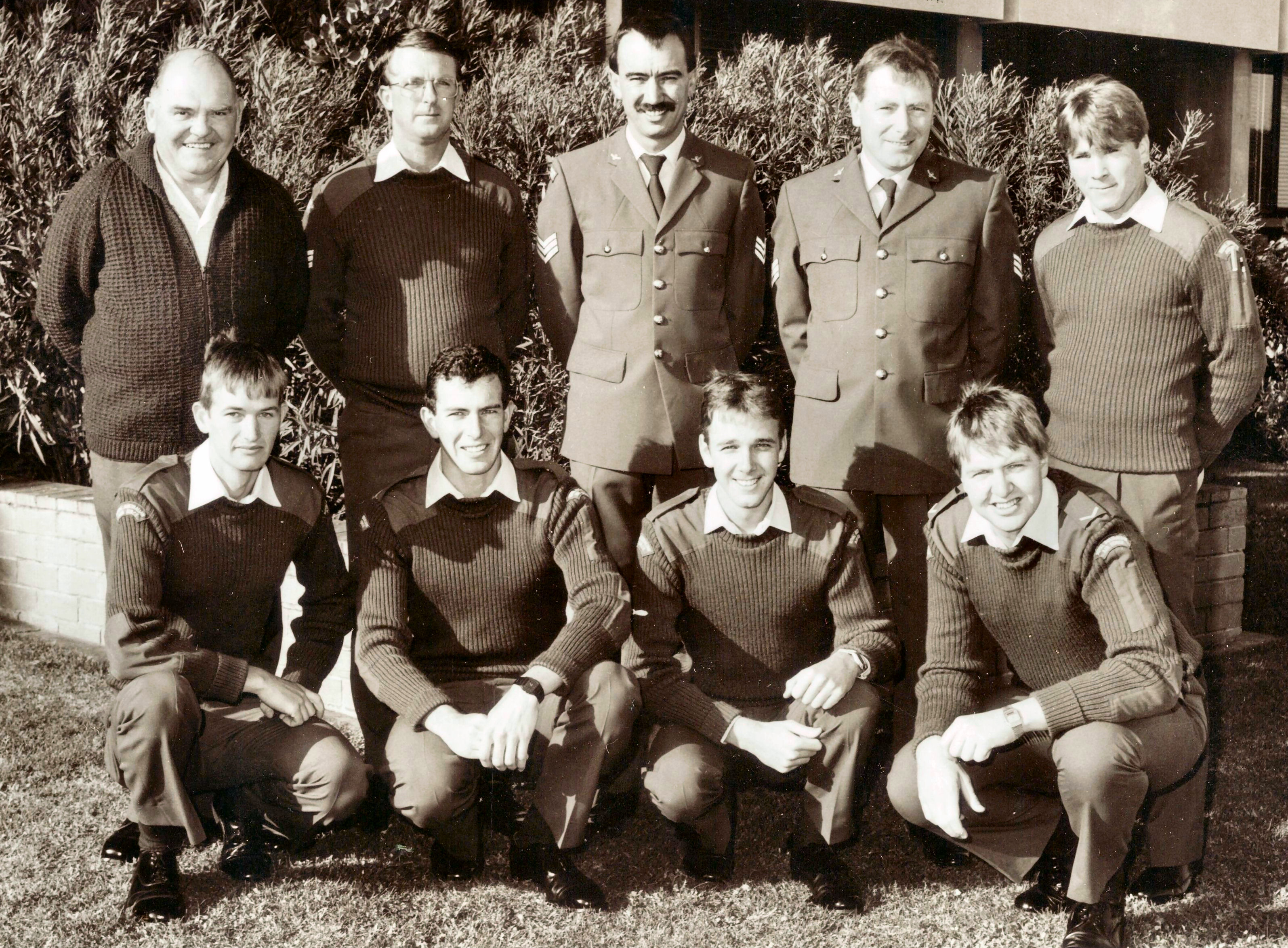 Back Row L-R: Bob McAdams, Paul McIntosh, Col Saunders, Ron Daley, Brenton Baker.
Front Row L-R: Richard Smithdale, Chris Beauchamp, Greg Bader, Wayne Skeen.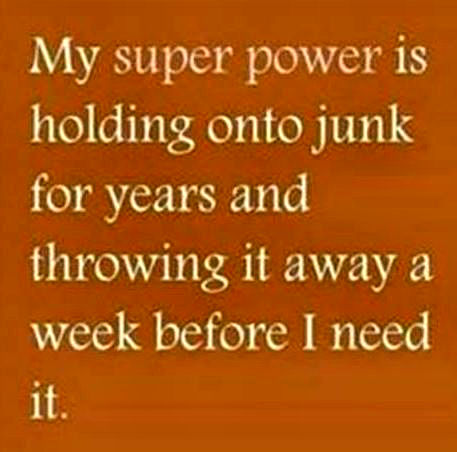 3/85 High Reliability Soldering Course. Oct85 – Nov85
Sorry – no names.
ADF hopes to recruit teens amid critical skills shortage

The Federal Government is hoping to convince more teenagers to take up a career in the Australian Defence Force in a bid to solve its skills shortage.
The Australian Defence Force (ADF) currently has a shortfall of 3000 personnel, while the Defence Department is 1000 staff under its budgeted capacity.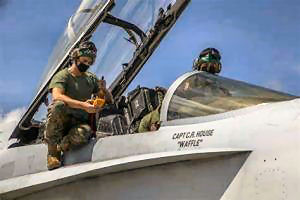 Defence Personnel Minister Matt Keogh said Australia was in a critical race to fill and upskill its defence vacancies at a time when the country was facing some of its most serious security threats in decades. "Our people are our most important capability, and we are now in the most important strategic circumstances since the second world war, so getting our people right, and growing our force is incredibly important," Keogh said.
Defence policy expert Dr Malcolm Davis, from the Australian Strategic Policy Institute, said now was not a time the ADF could afford to be understaffed. "We are facing looming prospects of war and the nation needs to be ready for that, and it's not just about having the kit, it's having the people to operate that capability," Davis said.
The defence industry skills gap is so dire the government is reported to be considering giving closely monitored security clearances to experts from foreign countries. Davis said the idea had some merit as long as the clearances were offered to the right people.
"I think it's a good idea, providing it's targeted at our key allies and partners," he said. "It has to be sensible and wise, and yes those people can bring in lots of valuable experience."
Defence Minister Richard Marles will meet with his US and UK counterparts in Washington this week. The meeting will be their first face-to-face trilateral meeting since the AUKUS partnership was formed.
478 Sqn Flight Line - 1979? - No, 75 Sqn.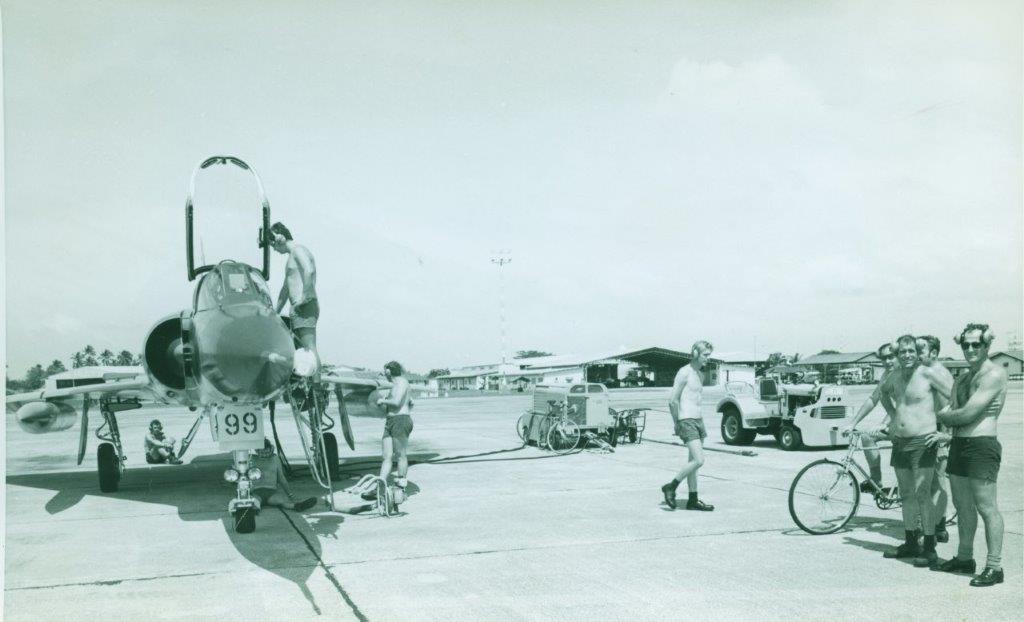 Initially we were told the above pic was of 478 Mntce Sqn however Tony Troth tells us "478SQN Butterworth was the Maintenance SQN for 3 and 75SQN both operational SQN's in Butterworth. 478 SQN didn't have a flightline. From my memory A3-99 was a 75 SQN Jet before it was transfered to 79SQN when the Squadron was re-formed in the late 80's".
Thanks Tony.
112 Radio Tech Course.
Course started around Feb 1978 finished Jun 1979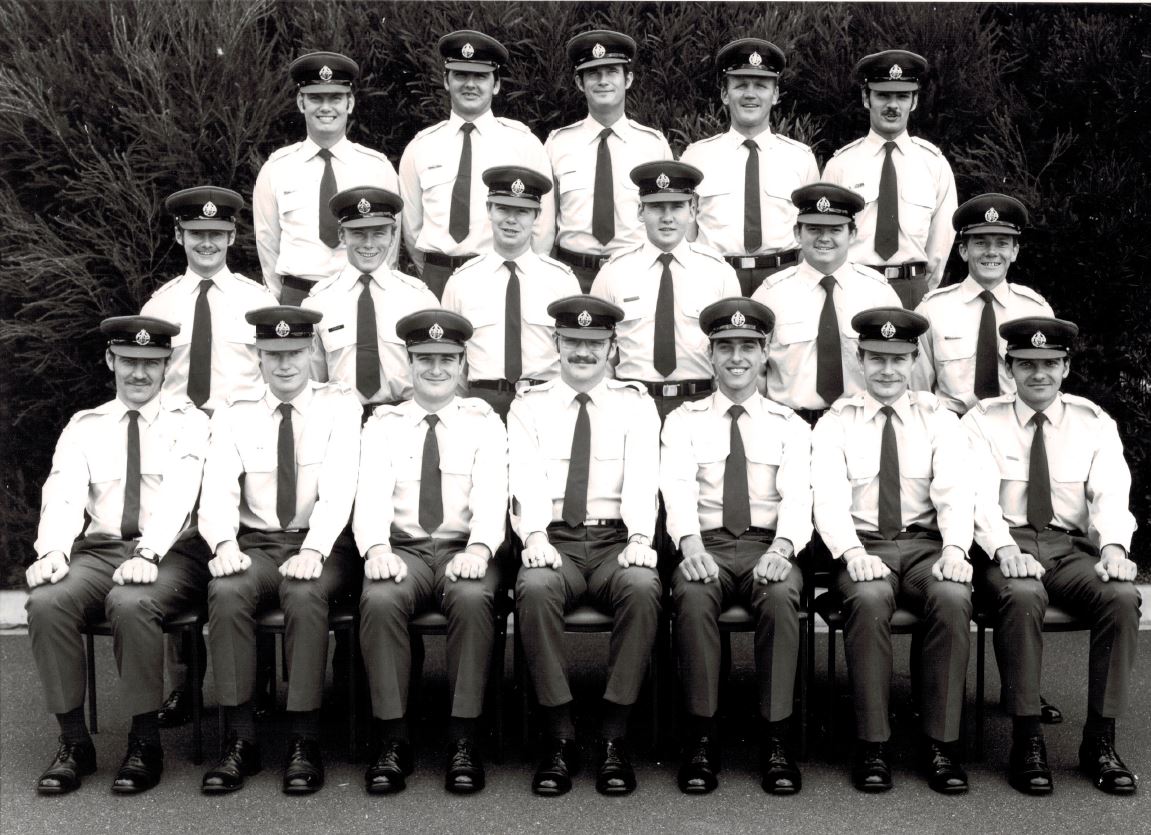 Back row L-R: Don't know, Don't know, Don't know, Terry Clitheroe, Mick Quinn
Middle row L-r: Don't know, Don't know, Gerry Varley, Don't know, Ken Franklin, Don't know,
Front row L-R: Mal Mobbs, Tim "General" Paton, Gary Scott, Bill Forsby, Don't know, Denis Healey, Don't know.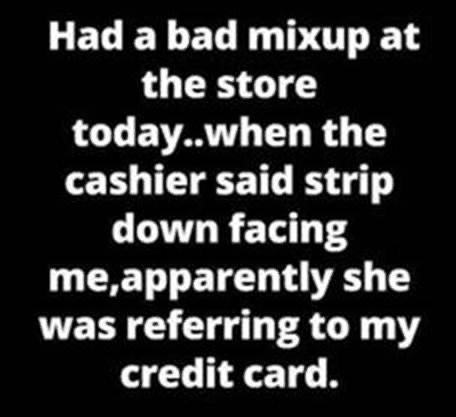 1/87 Training Administration Course in Wagga 09Feb87 – 13Feb87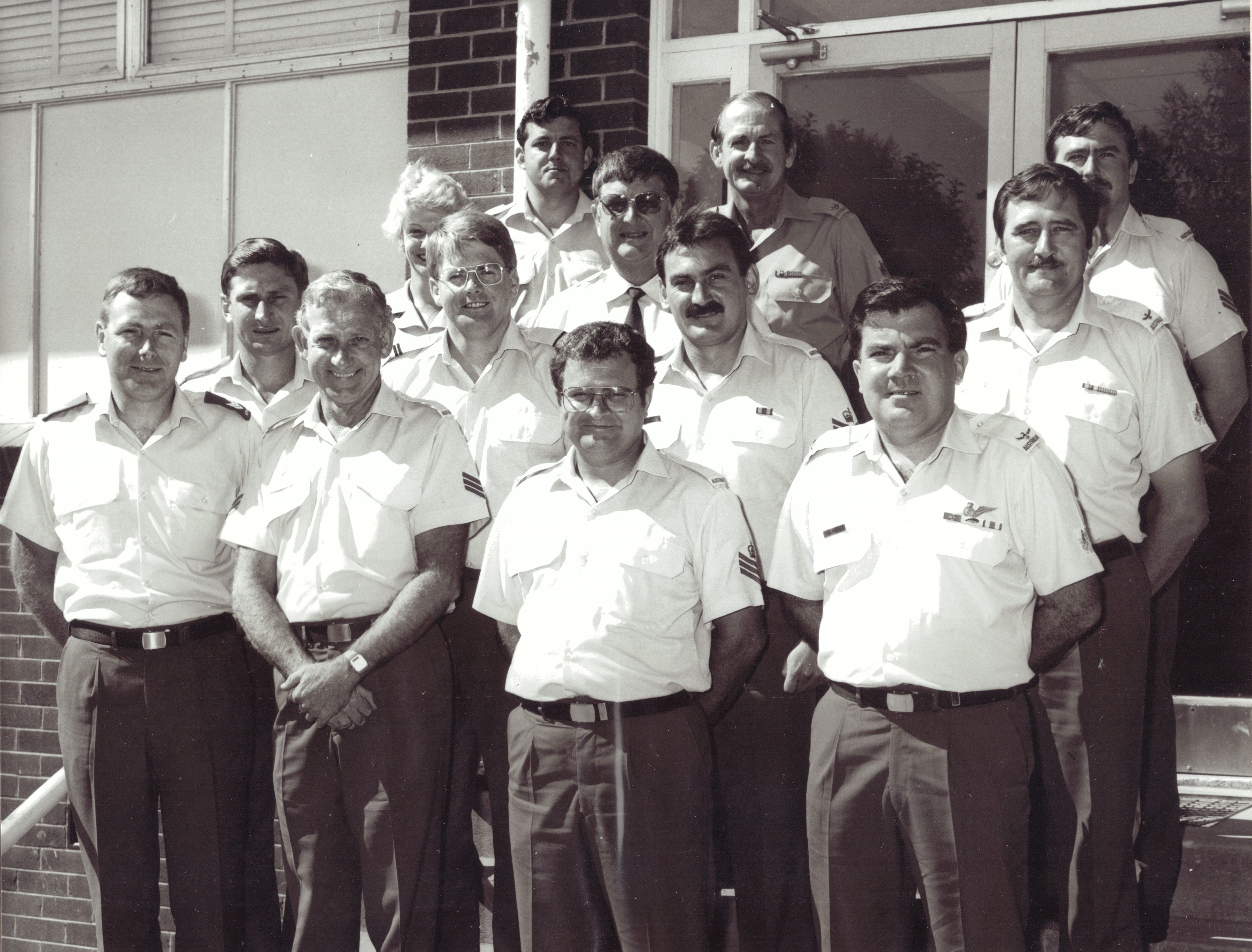 14/88 Instructor Trade Course in Wagga 20Oct88 – 10Nov88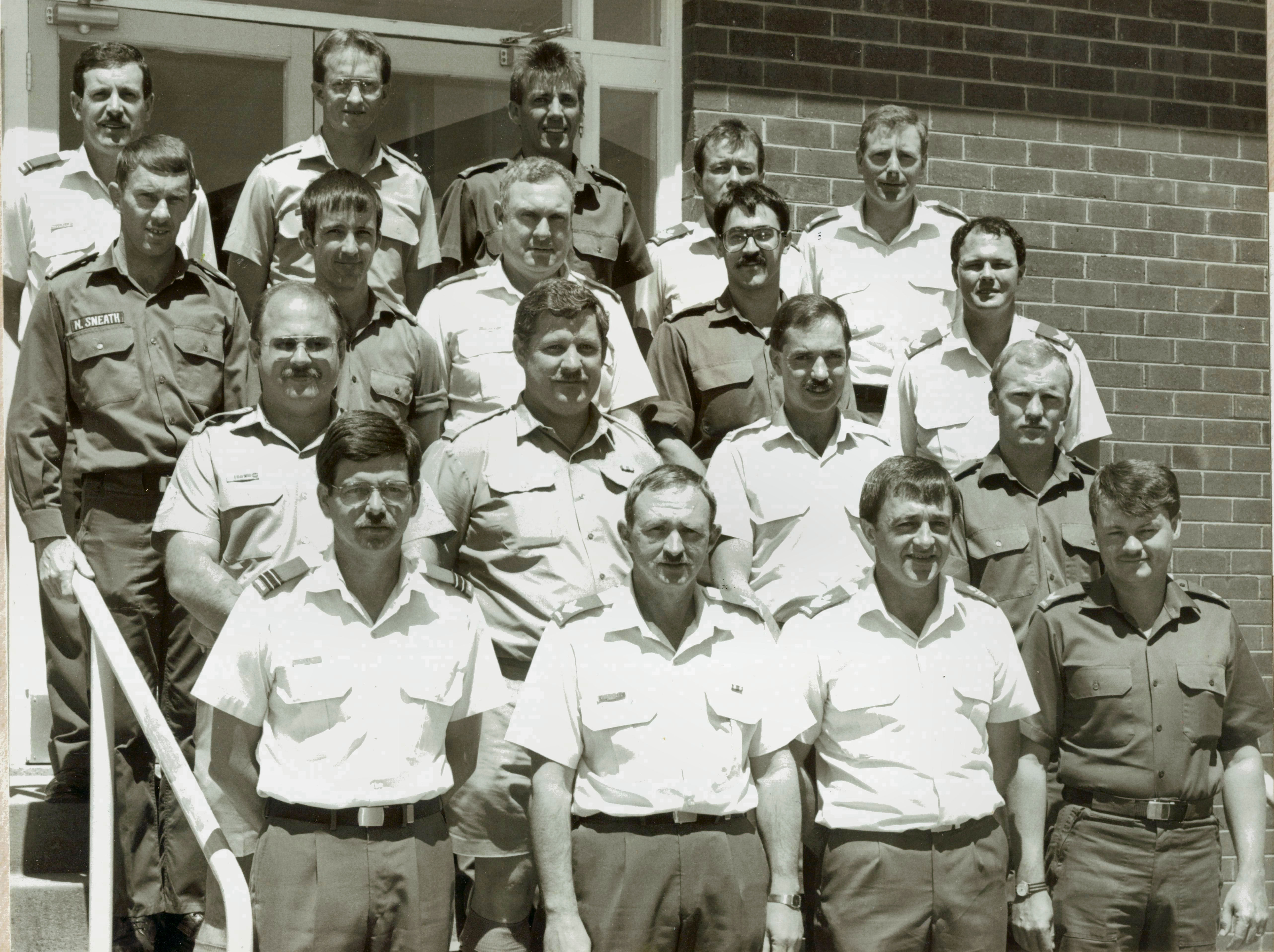 Back Go to page: 1 2 3 4 5 6 7 8 9 10 11 12 13 14 15 16 17 18 19 20 Forward