Salvage mission of RAAF Amberley Ski Club boat Scorpio from Lake Moogerah
Brendan (Curley) Godwin
Kev (Shorty) Collins
Lake Moogerah is a beautiful camping and holiday spot in the heart of south east Queensland's Scenic Rim. It is located one hour's drive south west of Brisbane via the Cunningham Highway
The club had its own boat but we had a member Pete Prunster, Prunner to his mates, who had his own boat as well. Pete made the boat in the RAAF Amberley hobby club. The club's boat was named Tumbleweed and Prunner's boat was named Scorpio. After the end of the Vietnam war, 9 Sqn choppers were relocated to Amberley. They used Scorpio for rescue winching exercises on Moogerah. On one water skiing weekend, the guys managed to sink Scorpio right out in the middle from what is now Camp Lawrence, in 70 feet or water. The ski rope floated to the surface and it was tied off to a tyre. Prunner got quotes to salvage it and they were prohibitively expensive.
We had 2 different ski ropes. The normal slalom rope was 50 feet long and the marathon rope was 70 feet. The marathon rope had floats on the handles. We almost always used the slalom ropes but someone just happened to be doing some marathon practice when the boat sank. The ski rope floated to the surface and it was taut. So we knew the boat was in exactly 70 feet of water.
Regarding the sinking, Kev (Shorty) Collins recalls that he was not there when it happened. He thinks he went home to Goondiwindi for the Saturday night, and returned to Moogerah mid afternoon on the Sunday some time after it happened.
One idea we had was to "borrow" some life rafts from safety equipment, take them down and tie them on, then inflate them hoping to float the boat to the surface. Rather dangerous, but we took that idea to the guys at safety equipment and it was one of those guys who suggested 9 Sqn choppers. He phoned a mate he knew there who asked us to come down to discuss it.
Kev went down to 9 Sqn for a casual chat. He mentioned to the contact "hey, you know our ski boat that you use for winching exercises?" The contact replied "yes" and said "they would be needing it again in about 2 weeks for more exercises". Kev then told him the news that it had sunk. The contact replied "that's not good, what are we going to use for our exercises?" Kev then made the suggestion that he was leading to with his questions. He asked "we were thinking, would it be possible to get a chopper to lift it up for us?"
In quick succession, the questions came:
· how heavy was the boat,
· how deep,
· any good anchor points on the hull,
· can we get down and tie ropes securely on, suggest "D's" (D shackles)
Yeah, this sounds like a good exercise. The contact thought that was a great idea and said let me talk to the CO about that. The CO walked out saying that it was a great idea and that he would take 2 choppers, one to do the lifting and the other for observation and for all the tourists.
John Mackie remembers the CO as Peter Hale.
So we convinced the 9 Sqn pilots to lift it out. Brendan (Curley) Godwin was the only one who'd done a scuba diving course. He organized the rental of all the necessary scuba gear, tanks etc. You could not rent scuba equipment unless you had completed a certified diving course and held a certificate. Brendan took Kev, who helped build it and knew where all the engine mounts were, down on a dive and we tied ropes around the engine mounts.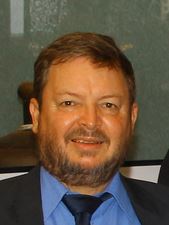 This necessitated giving Kev (right) a crash course in scuba diving. You just can't do a dive like that without knowing certain basic information. Like how to clear you mask. Every 33 feet is another atmosphere of pressure. What if we have to buddy breath? Etc. Doing a 70 foot dive without knowledge is extremely dangerous. Diving courses are conducted in 17 feet or half an atmosphere. Not many people can claim a 70 foot dive under two atmospheres in zero visibility for their first dive. Kev and Shep had completed a Hookah dive off North Queensland not long before. Neither had any training or a certificate. Hookah dives are normally in 20-30 feet.
Hookah rigs deliver air from a compressor on the surface down to a diver below connected to the compressor with an air hose. Knowing we were in 70 feet of water enabled us to calculate bottom time which was about 30 minutes.
Another RAAF chap Perry McGill from ACS (Aircraft Construction Sqn) owned his own boat, Slime. We borrowed this boat for the dive. The following photo was probably taken by Perry.