John Beattie.
Claire Morrison writes, "My name is Claire and I live in the UK. I am researching some family history for a friend of mine, in particular, I am trying to find some details regardin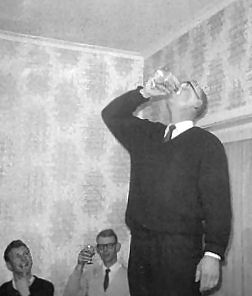 g John Ryan Beattie mentioned in your magazine. Unfortunately we have not been able to find anything about John apart from this link with the RAAF, so any information your readers may be able to provide would be very much appreciated.
We know he was born in Scotland and left England in 1966 with his wife and son aged 3. We am also aware he may have served in Vietnam (as a Radtech with 9Sqn 1970-71 tb) but this is the only information I have. Do you have any other information which may be of use to us? Or could you perhaps direct us to any Australian websites which may hold more information? I would be most grateful for any assistance you can help with. Many thanks.
John was a helluva nice bloke who unfortunately died back in 1984 at age 50, far too young. If you can help Clair with any info, please get in touch with us and we'll put you in touch with her - tb.
SURAD Antenna.
We heard from Owen Veal who is with the Australian Aviation Heritage Centre in Darwin. He says "Hi, I am trying to set up a display panel for our SURAD antenna. Do you have any basic information on this system we could use or put us in contact with someone who used to work on these please?"
If you can help, (or know what they are) please let us know and we'll put you in touch with Owen.
Black Goonie
Grant Hicks writes, he says: "Great mag, I enjoy it, even if I was an airframe fitter. A question for some of your members, I was in Butterworth around 1970, working on the Canberra bombers, we also looked after the RAAF C-47's. Late one afternoon we had a black C-47 arrive with a crook engine, there were no markings of any kind on the aircraft, just black paint, the RAAF supplied a new engine, fuel and other things, then we were told the next day it didn't happen, just wondering if anyone else remembers what didn't happen.
Keith Aiton
We heard from Gary Aiton, he says, "Hello. I am a current serving member in the ARA. I got this email link off former RAAF communicator, now a civvy, Syd Nagle, who also works in the same building as me. My father, who passed away in 1996, served for 20 years in the RAAF as a Radio Technician, with postings alternating between Darwin and Melbourne as well as a posting to Butterworth in the late 1950's. I was enquiring to see if I could obtain copies of any Mess or magazine photos that he might have been in to give to my aging mother Noela (now 86) who lives by herself. Or perhaps there might be photos that could be sent to me via email so I could show her on the computer. We lost all our belongings in cyclone Tracey in 1974. I recently managed to collect some of his medals after confirming his entitlement with the Directorate of Honours and Awards....
His regimental details were A23888 Warrant Officer Keith Francis Aiton. I know it was a long time ago it's a long shot, but any assistance would be appreciated.
Thanks.
If anyone can help with photos or knew Keith Aiton, please get in touch with us and we'll pass on the data to Gary - tb.
Jack Humphries.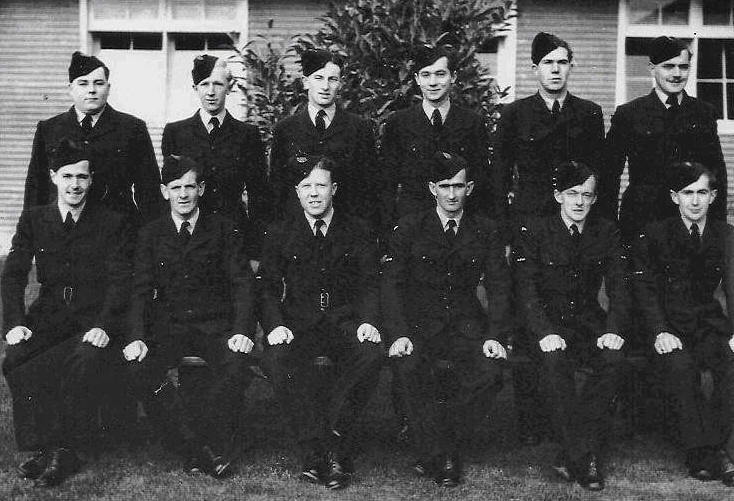 John Christophersen writes, Hi, re Vol 26, Page 3, I was wondering if there was anyone who knew Jack Humphries who was on No1RTC(G) in the late 1940s early 1950s. I would really appreciate knowing if he is still around and if so, where to make contact. Mr Eddie Young posted the photo again in volume 34 page 18 - do you have contact details for him. He was in Darwin, Northern Territory around 1951. I believe they would be well into their 80s. Looking forward to your response and thank you in anticipation.
Janine Jeansch.
Phil Patterson (ex 143RTC/162RTC; 35sqn) writes, Hi, re Volume: 30, Page: 19. Regarding the enquiry from Dave Claydon about a female trainee on a course between 136 RTC and 141 RTC. Her name was Janine Jeansch, and I'm pretty sure she was on 140. She graduated as a TELSTECH, and later married John Head, who was a RADTECH (Air, I think). Keep up the good work.
CISCON Mustering
Jeff Schofield (ex-EDPOP and CISCON) writes, Re Volume: 37, Page: 3, Just to clarify details regarding the CISCON Mustering. The new mustering was officially formed on Jan 1 1994, and all CISCON Basic and Post-Graduate courses were taught at Ciscon Training Section at RAAF Wagga from this day until their moved to the School of Signals at Watsonia in 2001. Regards, Jeff Schofield