Lynton Thomas Winn AM, MID, MSc, BSc, BEc
In the last edition, we advised that Lynton Winn, a former RAAF pilot, had recently passed away. Unfortunately, at that time, we did not have any further details. Kevin Kirk has provided some more information.
Lyn passed away very peacefully just before midnight on Friday, 17 February 2012, after a battle with Gliomablastoma, which is a form of brain tumour. This is not the only battle that Lyn was involved in, as he served with No 2 Squadron, in Vietnam from 23rd September 1970 to 21st July 1971 and was "Mentioned in Dispatches".
Lyn was also seconded to both the Canadian and US Air Forces and was the first pilot ever to be selected to do a Master of Science Degree at USAFIT. Following various postings, including as CO of No 11 Squadron, Maritime Surveillance, based in Elizabeth, South Australia, he was sent to Canberra as the youngest peace time Group Captain. Ly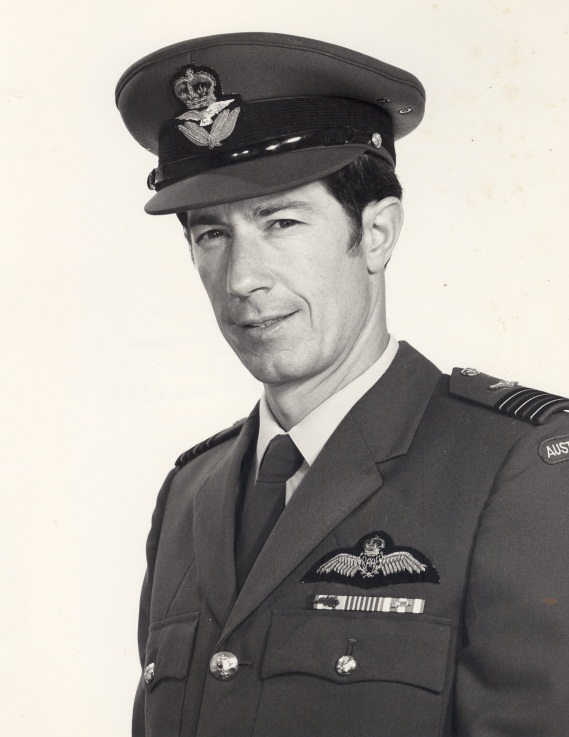 n left the RAAF in 1982, having been awarded the "Member of the Order of Australia" in 1981.
After leaving the RAAF, he joined "The Australian Administrative Staff College" (later became known as the Graduate School of Management), as a Member of Directing Staff and spent 9 years there.
Lyn when CO of No 11 Sqn
Notably, he quickly became the Director of Studies having implemented a new computer system, developed the Colleges IT capability and presenting a new direction and dimension for staff. He was admired for his technical skills and for being a "nice guy". He brought a change of discipline and attitude to those who came to the College which required an exposure to a broad range of ideas and management skills from theory to practical.
The College was very disappointed when Lynton left in 1991 to join Lincolne Scott, an international consulting engineering practice. He left the company in 1998 to form his own business - Windows Warehouse, which actually dealt in windows and doors and not software.
Lyn will be sadly missed by his wife Bev and family and by his many friends and colleagues, particularly those in the RAAF.
Peter "Bart" Richardson
John Sambrooks advises, "It is with deep regret that I inform you that Peter (Bart) Richardson has passed away on the 1st March, 2012. Bart was diagnosed with a brain tumour in May 2011 and was responding reasonably well after an operation in Sydney in September last year which removed 95% of the tumour. He had a bad seizure in late November and slowly started going down-hill from then. He recently had another seizure and was hospitalised and unfortunately did not recover. Our deepest sympathy to Mary and all of Bart's family.
Bill Barnes
Denis "Irish" Maloney advises that Bill Barnes, former Sgt Safety Equipment Worker, passed away in Newcastle on the 15 March 2012. Bill served with 35 Sqn at Vung Tau between November 1968 and November 1969, but prior to that did two tours on Malaya, one with 2 Sqn, a tour at Ubon as well as Laverton, Williamtown and Amberley. This in a service career of 20 plus years.
Not only was Bill an old mate of mine, but he was a sort of an Uncle to me as well, seeing as he married my widowed aunt in 1970.
Bill was buried on Wednesday 21 March.