DFRB/DFRDB.
Once again, this was the most talked about topic in the many emails we received over the past weeks – and rightly so. Blokes and Blokettes, who are trying to live off their ADF super, are fed up to the back teeth with the promises they get from the current (and got from the previous) Government to fix the indexation inequity – they want something done now!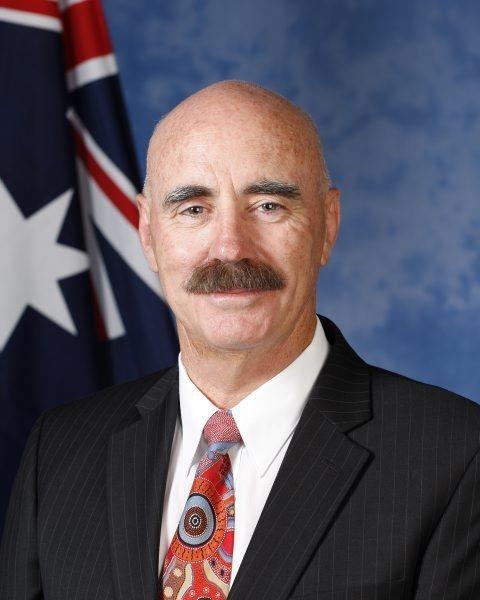 Below is one example of the guff received from the current Government, it is a letter from the Minister for Veterans' Affairs, Warren Snowdon, and is dated the 30 March, 2012.
It was sent to Ron Van Heek and is a reply to his letter.
Dear Mr Van Heek
Thank you for your email to the Prime Minister concerning the ALP Caucus meeting on 5 February 2012 which has been referred to me.
The subject of military superannuation indexation was raised at the Caucus meeting. At this meeting, it was highlighted that aligning the indexation arrangements for Commonwealth superannuation schemes with those applying to the age pension would come at a significant cost. Nevertheless, the Labour Government is committed to providing an equitable and fiscally responsible competitive remuneration package for all current and retired members of the Australian Defence Force (ADF).
Recently, the Opposition said that a Coalition Government would index Defence Forces Retirement Benefits (DRFB) and Defence Force Retirement and Death Benefits (DFRDB) superannuation payments the same as the age pension for those members aged 55 years and over. Their proposal would not apply to anyone who joined the services after 1991, therefore ignoring the vast majority of current ADF members. The Opposition never committed to change indexation policy during more than 11 years in Government because they knew they couldn't afford it.
You mentioned that no increase was passed on to military disability pensioners in 2009. Pension rates can be increased through one-off changes and ongoing indexation. Over the last few years, both types of changes have occurred with respect to the disability pensions and income support payments.
With effect from 1 July 2007, the Special Rate of disability pension was increased by $50 per fortnight and intermediate rate was increased by $25 per fortnight. On 20 March 2008, other veterans' disability pensions were increased by one-off amounts.
Also, since 20 March 2008, all disability pensions have been indexed in line with the March and September changes in age/service pension. This means that movements in the CPI and Male Total Average Weekly Earnings have been reflected in disability pension rates. Prior to this change, only the above general rate component of the special rate, intermediate rate and extreme disablement adjustment rate were indexed to changes in the age/service pension.
In May 2008, the Government announced that Dr Jeff Harmer would lead a review into measures to strengthen the financial security of seniors, carers and people with disabilities who rely on income support. The Department of Veterans' Affairs (DVA) disability pensions were not part of the scope of the Harmer Review as they are compensation payments, not income support payments which are means tested. Even so, around 80 per cent of DVA Special Rate disability pensioners also receive an income support payment such as the service or age pension.
A major finding of the Harmer Review was that single people living by themselves were the most disadvantaged and their pension rate was too low, relative to the combined couple rate. Therefore, the Government's principal reform was a significant one-off increase from 20 September 2009 for the single rate of age pension, service pension, carer payment and disability support pension. Pensioners receiving the couple rate received a smaller increase.
The Government's response also included the adoption of the Pensioner and Beneficiary Living Cost Index (PBLCI) as a new, additional indexation factor for income support pension rates. This measure was passed on automatically to disability pensions as a result of the earlier changes which took place on 20 March 2008, under which the same indexation arrangements for the age/service pension were adopted for disability pensions.
For those members who retired after 1 July 2007, the following taxation arrangements apply:
· superannuation benefits, whether paid as a lump sum or a pension, are tax free for people aged 60 and over where the contributions giving rise to those benefits have been subject to income tax in the fund; and
· a tax rebate is provided for people aged 60 and over in relation to superannuation benefits paid where the contributions which give rise to those benefits have not been subject to income tax in the fund (eg DFRB/DFRDB).
The employer superannuation contributions for the military superannuation schemes are largely unfunded, that is, the Government pays its employer contributions when the superannuation benefit falls due for payment. This has effectively been the funding arrangement for all Government superannuation schemes since their inception (and both the DFRB and DFRDB schemes relied heavily on the untaxed Consolidated Revenue Fund for paying the bulk of the benefit).
Taxation on employer contributions in the military schemes is recovered when the superannuation benefits are paid (that is, when employer contributions are made). Since 2007, no tax is applied to member funded benefits or to benefits that arise from a member's 'after tax' contributions.
Finally, it is important that veterans, former members of the ADF and their families are receiving all the financial and health support for which they are entitled. If you are uncertain whether you are eligible to obtain additional assistance, or if you just want to confirm what benefits and services are available through DVA, you can call the general enquiries line on 133 254 or 1800 555 254.
Of course, all that will change once an election is called, presumably next year, when the Government will promise the sky in order to be re-elected.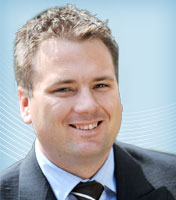 Libertal MP, Jamie Briggs wrote to the Financial Times on the 7th February, (Click HERE to read the full article). Part of that letter was taken completely out of context. In the letter, Briggs wrote:
"Pensions, disability support, family tax benefits and childcare support, among others create a cycle of dependency for millions of Australians. The dead hand of government with its Centrelink chequebook encourages many Australians to believe that there's no other way of life than putting your hand out."
Very soon after that article appeared, Warren Snowden issued a press release which you can see HERE.
The Press Release was headed:
"LIBERALS COME CLEAN ON PLAN TO GUT VETERANS' PENSIONS"
And said
Today Liberal MP Jamie Briggs, member for Mayo, confirmed Tony Abbott's Liberals would gut pension payments, directly hitting increases for 3.4 million pensioners. Mr Briggs says:
"Pensions, disability support, family tax benefits……….
Minister for Veterans' Affairs Warren Snowdon hit back at the comments, saying the cuts would hit Australia's most vulnerable the hardest, including veterans and their families. Snowdon says: "Briggs refers to the important social support that millions of Australians rely on as 'the dead hand of government'."
"The Liberals plan would hit:
· veterans and their families receiving the disability support pension;
· war widows' pension;
· service pension; and
· those receiving an income support supplement.
"Australia's 340,000 veterans and their families rely on these payments, often as their sole income. Cutting these payments would hurt some of our most vulnerable Australians."
"The Gillard Labor Government is committed to supporting families, the Liberals are obsessed with ripping support from the people who most need it," Mr Snowdon said.
We would think that is stretching a very very long bow!!!