Forewarned is forearmed - or so they say!!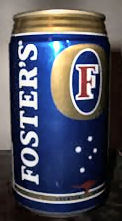 I sat with my friend Harvey out in his shed – I've told you about him in an earlier column, Vietnam vet, thousand yard stare, graying ponytail, expanding er, midsection, fanatical Grateful Dead fan and DIY philosopher… you remember!!.
He climbed to his feet, went to the fridge, rescued a can of Fosters, ripped the ring pull off and stood at the entrance to his shed, peering out.
A storm was brewing. Heavy, bruised clouds hung over us. On the horizon, the setting sun was momentarily trapped between earth and clouds, giving our suburb an unnatural glow. One could almost imagine that the end of the world was drawing nigh.
It really was the most amazing sight.
After all, Harvey has drunk only Forex as long as I've known him. He lowered his power plant's, I mean, stereo's volume knob, quietening Gerry Garcia's solo down to a long, passionate plea for insanity.
The paint on the shed wall slowly stopped bubbling.
"Have you noticed," He said, "how we're all getting stupider."
"Speak for yourself," I replied.
"No mate, it's happening to all of us. It must be." Harvey paused and took a long slug. "Look, when I was a kid I worked all summer, saved up and bought a .22 rifle. A quick lecture from the old man, and me and me mates were off all day, shooting."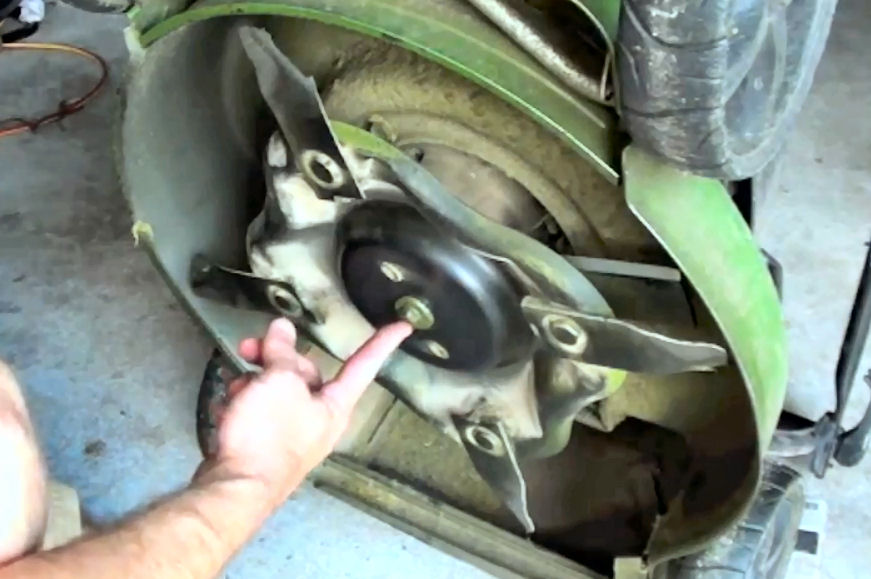 "Those were the days," I opined.
"Now, have a squiz at that mower behind you. It's got a bloody big yellow and black sign which says, 'Do not allow body parts to come in contact with the blades while the motor is running."
"So?"
"So, in one generation, we've gone from a teenager being smart enough to handle a gun unsupervised, to grow ups having to be told to keep out of the way of bits of steel going round at the speed of sound."
I began to see Harvey's point.
"On the other hand, though," he said, thoughtfully, "They sure are taking the fun out of mowing."
He reached into a drawer under his workbench.
"Now see this." He waved around one of those sealed plastic packages. "I bought this pair of scissors, the other day. Check out the warning sign, 'Beware, included item has sharp edges."
Harvey drained his can. "Scissors have sharp edges," he mused. "Who knew?"
"And have a look," he continued, "See the dotted line at the end, with a pair of scissors above it. It's telling me to use a pair of scissors to get into the pack. Well, if I already had a pair of scissors…"
"Of course, now that some bureaucrat's made sure I know that scissors have sharp edges, well that's it, they're staying out here in the shed. I'm not having anything that dangerous in the house."
He reached for another tinnie. "My wife's curling iron," he said, "has a warning on the side, 'For external use only'. The missus looked at it for a fair while when she first unpacked it. Then she turns to me, and says, 'I wonder why you'd want to do your hair curling outside. And, anyway, where would you plug it in?' "I said, 'I don't think that's what they're talking about, love."
"To this day, I don't think she's figured it out. Meanwhile I've been laying awake at night, wondering which body orifice they think you might try sticking it in to use it internally."
I probably should have warned you that Harvey does spend a lot of his time thinking about really weird stuff.
"Maybe," Harvey said, "people get even stupider than usual in the bathroom."

I wondered where he was going with this.
"The wife's underarm deodorant can has a warning, 'Caution: Do not spray in eyes."
"Well that makes sense," I said, unless…"
"Yeah, I know," Harvey finished, "Unless your eyeballs start sweating."
"I don't talk about this stuff much," he said, "But now and again, I use sleeping pills. Although I generally find if I have enough of these," he held up his Fosters, "I'm okay." "The thing is, the pack they come in has a warning on the side, in big red writing, 'May cause drowsiness.' Well, I should bloody well hope so." "See this began decades ago."
It was clear that Harvey was warming to his subject. "Really?" I said.
"Sure," He replied. "Back in the Sixties, the great Roger Miller warned us that you can't roller skate in a buffalo herd."
"Yeah, I remember that song."
"Well, that's where it all began. Politicians, bureaucrats, they got the idea then. Evidently, we've got to be warned about this stuff." "So, anyway, that's my theory. The government and all these companies have figured out that we're too stupid to look after ourselves and they're trying to do it for us."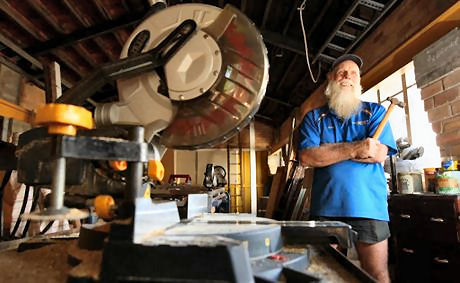 I thought about it. "You could have a point," I said.
"Thing is," Harvey continued, "This is only going to get worse."
"You're kidding!"
"No way, mate. I reckon they're just getting started, Look, I've made this list of warnings we haven't seen yet, but I'm sure we're sure going to." He handed me a rumpled sheet of paper.
· Do not wear golf shoes on the water bed
· Do not read '101 Fun Things To Do with Gelignite' while flying
· Do not use toilet bleach as a dental cleaner
· Do not lick the beaters while the mixer is running, even if it's chocolate; and, most important of all
· Do not urinate on the spark plugs while the engine is operating.
Harvey pointed at the paper. "You mark my words mate, it's only a matter of time." "Of course," he continued, after draining his beer, "They could save us all a whole lot of grief if they'd just settle for one big sign."
I rubbed my chin as I thought about it. "What would it say?"
Harvey belched luxuriously, rubbed his capacious gut and smiled. "Just don't be stupid."