I'm fairly sure we were awful, but we had the most terrific fun, especially playing for the Footy club parties. We lived in Chung Lye Hock Rd, Tanjong Tokong on the island, between the Hostie and the huge cemetery on Burma Rd.
To this day, I have a love of Malaysian Hawker Food. I'm sure, it's as much about the memories as it is about the flavours. (Rotis and Curry sauce out of a plastic bag sealed up with an elastic band… Pure heaven!). I have strong memories of playing tennis on Saturday mornings at the Hostie with Bruce Margetts. The big difference between Bruce and me was that he really could play tennis. I also remember lunchtime chess games with Barry Wilmot. We never kept a running tally, but I'm pretty sure he would've been in front. In any case, it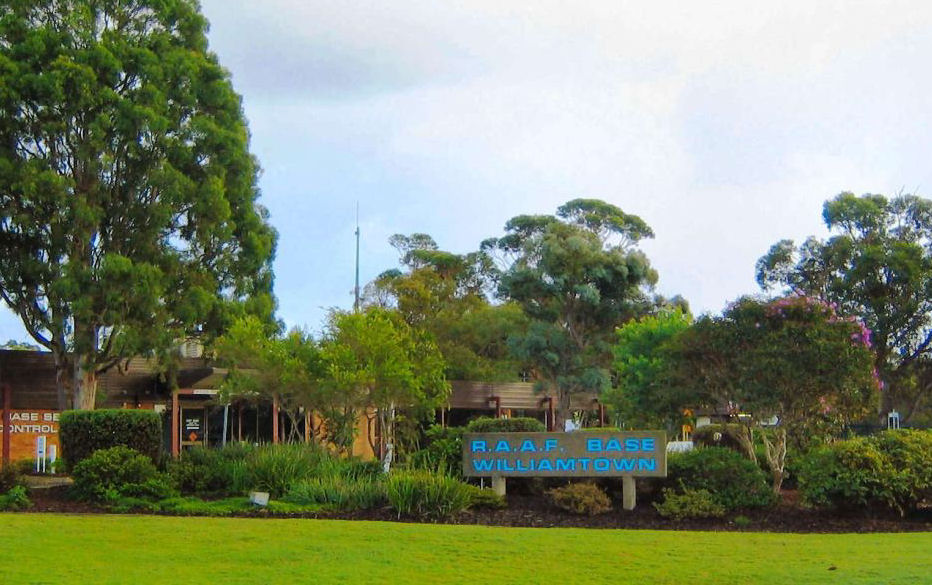 was a super way to spend the time, in terrific company.
In 1977, I returned to Williamtown (481 Sqn again), where, for reasons that defy explanation, I eventually made sergeant.
In 1980, we snagged another posting to Butterworth, again 75 Sqn. They say that returning to a place the second time can never as good as the first time. Yes it can. It was every bit as good. This time, I became one third of another trio, rather unimaginatively named, "2Plus1". Terry Salter, a PTI, was the real talent, a great singer and bassist. I can't remember the drummer's name but he was a great guy and an excellent musician.
The posting was cut short in1982 when I was diagnosed with somewhat aggressive testicular cancer. After an operation at a hospital on Penang, I was sent back to Australia for several weeks of radiotherapy. It was to become a permanent posting back. My lasting memory of that experience is that the removed testicle had to be sent back to Australia with me for analysis. I suppose to ensure it didn't get lost in the somewhat chaotic Malaysian hospital admin system, the offending body part was left by my bed in a jar of what I assume was a pickling solution. You have no idea how disconcerting I found it to see that bloody thing every day while I was recovering in hospital, bobbing about in this jar of clear fluid. To say nothing of the insensitivity of the hospital nursing staff…
However, out of bad things, sometimes, good things come.
For family reasons, and because Royal Brisbane Hospital had a fantastic cancer unit, (it still does), it was decided that I should be posted to 3AD at Amberley for the duration of treatment and the subsequent follow up. There was no slot for me, but the CO was looking for someone to take on projects.
I got the gig.
This led to setting up a project team to develop a system, which went by the absurd name of the DÉCOR Project, to help manage F111 major servicings. Here's where the good came out of the bad. That experience, which only came about because I'd been repatriated with cancer, eventually enabled me to move fairly easily into a Production Manager role with ABB, a European multinational, when I left the RAAF in January 1988.
Marie and I finally bought a house and settled down.
I was born in the UK, and my parents emigrated here when I was five, so as I prepared to leave the service, I thought I'd better get my citizenship sorted out. In November 1987 I duly applied and soon received a letter telling me that I would receive my citizenship on 26th January 1988. About a week later, I received a letter from the Governor General telling me I would be awarded the Medal of the Order of Australia on… you guessed it, 26th January 1988.
I have no idea what the word 'gobsmacked' actually means, but it pretty much sums up what I totally was when I read that letter. Anyway, as far as I know, I'm the only person to become an Australian citizen and get an OAM on the same day.
Not much of a claim to fame, but there you go.
There used to be a show on TV, "What's my Secret". Pity it wasn't still going, they'd never guess that one.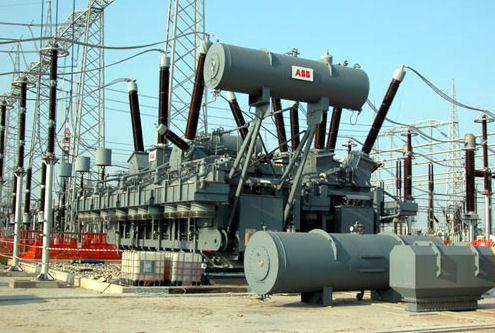 Over the next six years, I was:
Production Manager ABB Distribution Transformers in Darra Qld,

Operations Manager ABB Power Transformer Division in Moorebank NSW,

WA State Operations Manager in Perth WA.
So much for "settling down".
In early 1994 we moved to Hong Kong where I briefly ran a small division of ABB Asia, while negotiating a joint venture with a state owned company in Shanghai, PRC. In September of that year, we signed the JV and ABB Shanghai Transformer Company came into being with me as the start up General Manager.
Shortly after that, my hair began to turn grey. Coincidence? I think not.
While we were in Hong Kong, I once asked one of the British expats who'd been doing business in China for many years for any tips about operating there. He thought for a while and then said, "Tony, the thing you have to remember is that in China, there's no such thing as right or wrong. There's only the doable."
Well, that filled me with confidence… Not!
It turned out to be like the Wild West without the six shooters strapped to the waist. But anyway, when we left in 1997, the business was turning over US$90M/annum and was highly profitable.
I, however, was a wreck.