The following personnel were absorbed into Central Bureau:-
The intelligence section of the former No. 4 Australian Special Wireless Section

Australian Military personnel

RAAF personnel

US Army intelligence personnel who had escaped form the Philippines

US Army intelligence personnel from USA (6 officers and 8 men of the 837 Signals Service Detachment)

British intelligence staff from Singapore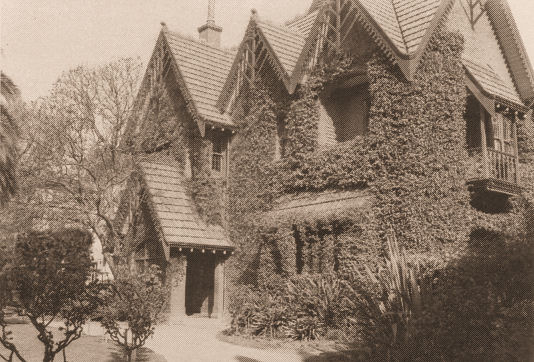 Central Bureau was established in a gabled, ivy-clad mansion called "Cranleigh" (left) in Domain Road, at South Yarra, Melbourne. Central Bureau's role was to research and decode Army and Air intercept traffic and work in close co-operation with other Sigint centres in the USA, United Kingdom and India.
It is thought that Major General Akin brought the American interceptors who had survived the Malinta Tunnel at Corregidor back to Australia by submarine. Another source indicated that they may have been evacuated by air transportation means. They were used to assist the Australian Wireless Group units. A group of cryptographic, cryptanalytic and translator personnel from the Japanese section of the Washington Signal Intelligence Service were also moved to Australia. More Australians were also recruited to Central Bureau after its initial establishment.
On 20 July 1942, MacArthur moved his Headquarters to Brisbane and he ordered Central Bureau to also be relocated to Brisbane, establishing its headquarters in 'Nyrambla' at 21 Henry Street, Ascot, not far from the new American airfield at Eagle Farm. This move was necessary to ensure that Central Bureau was in close touch with GHQ SWPA and Allied Air Intelligence. It also reduced the time lag in the passage of raw material from the Field Units.
Nyrambla (below) was built in 1885–86 as the residence of the manager of the Australian Joint Stock Bank. In September 1942, the US 837th Signal Service Detachment relocated to Brisbane. Initially sent for three-days to the US Camp Doomben at Doomben Racecourse, the Detachment's 6 officers and 18 enlisted men moved into 'Nyrambla'.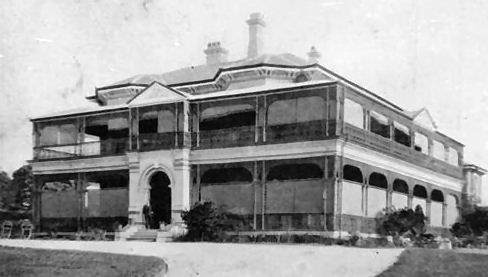 Central Bureau had banks of IBM Tabulators, the forerunner of computers, which were used by the cryptanalysts to decode intercepted Japanese ciphers that concealed an original text message. These machines were placed in the rear garage of 'Nyrambla'.
The 837th Signal Service Detachment's Sergeant Donald Moreland installed the IBM equipment at Ascot. While in Melbourne, he had installed the SIGABA (ECM Mk. 2) cipher machine. SIGABA was used to encipher messages from plain text into a secret cipher text under the control of a decipherment key.
At 'Nyrambla', Central Bureau decrypted a Japanese Army Air Service signal intercepted by No. 51 Wireless Section at Darwin. The signal contained the Commander-in-Chief of the Combined Japanese Fleet, Admiral Isoroku Yamamoto's itinerary for his forthcoming trip to Rabaul. As a result, on 18 April 1943, Yamamoto's aircraft was intercepted off Bouganville by US P-38 Lightning fighters and he was killed. In May 1943, the 837th Signal Service Detachment was renamed Special Intelligence Service led by Colonel Harold Doud.
The IBM machines were later moved from the 'Nyrambla' garage to the Ascot Fire Station at 83 Kitchener Road. After the IBM machines were removed, the Australian No.11 Cipher Section led by Captain Ian Allen (Allan?) occupied the garage. It was filled with Typex machines operated by Australian Women Army Service (AWAS) staff. They worked around the clock shifts. Each shift consisted of 12 women and several male cipher mechanics. Messages were sent to Washington, India and to the British code breakers at Bletchley Park in England. In 1944, when the AWAS and then the RAAF took a lease on 'Nyrambla', the 837th Signal Service Detachment returned to Camp Doomben. To avoid camp conditions, 8 SIS men rented a house at 45 Eldernell Street, Hamilton and furnished it with G.I. cots, a dining room suite and a housekeeper. When conditions became crowded at 'Nyrambla', the RAAF women from the Womens' Auxiliary Australian Air Force (WAAAF) were billeted nearby at a house at 26 Henry Street. After SIS left for Hollandia, Dutch New Guinea in late 1944, the Eldernell Street house was leased by RAAF No.3 Base Supply Depot members.
In 1988, a group of US ex-servicemen unveiled a plaque at 'Nyrambla'. It reads:
Central Bureau, an organisation comprising service personnel of Australia, USA, Britain, Canada and New Zealand, both men and women, functioned in this house from 1942 till 1945. From intercepted enemy radio messages, the organisation provided intelligence which made a decisive contribution to the Allied victory in the Pacific.
On 25 April 1942 the small RAAF Intercept Station operating in two back to back houses at 21 Sycamore Street and 24 French Street in the suburb of Pimlico in Townsville was given its new name of No. 1 Wireless Unit and became part of Central Bureau. The newly named Unit comprised 7 RAAF, 1 AMF and 4 United States Army personnel (1 Officer and 3 Enlisted Men) in No. 1 Wireless Unit at Townsville. This RAAF Unit had started earlier in March 1942 as a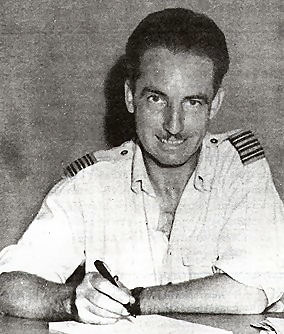 small intercept station located in the initial two houses at Pimlico under Wing Commander Booth. The four Americans had previous experience in this work in the Philippines before they were evacuated.
Wing Commander Booth. RAAF.
AMF Units were sent to Darwin and Port Moresby with the Darwin group operational by June 1942 and the Port Moresby group by September 1942. The establishment of these intercept units in Townsville, Darwin and Port Moresby saw a steady flow of intercept material to Central Bureau at 21 Henry Street, Ascot for analysis. The early work consisted of the recording of all frequencies being used by the Japanese, reconstructing the Japanese radio nets, locating the transmitting stations, and identifying their call signs and frequencies.
At this time the primary missions of Central Bureau related to field problems and low echelon material. Any facilities available after these functions were full discharged, whether intercept of analytic, could be applied to the high command problem.
Commander Nave moved to Central Bureau in mid-1942 from the combined Australian Navy/U.S. Navy operation in Melbourne known as FRUMEL, which was put under U.S. Navy control in mid-1942. Although he headed up the "Solutions" division there, most records indicate he only dealt with minor Japanese naval codes and simple substitution ciphers in spite of his Japanese language capability and long history with Japanese codes. Colonel Sinkov and his American staff worked on the high-level Japanese Army codes.
By 6 July 1942 the intercept operator numbers at Central Bureau had increased from six to twenty nine and by the end of 1942 Central Bureau headquarters strength had grown to approximately 150 personnel. A small IBM section was functioning efficiently, traffic volumes was increasing, and methods were being developed for the proper handling of traffic.