In 1957 the year after the Melbourne Olympics, Brenda arrived in Melbourne from England on the SS Morton Bay with her mother, father and brother. Back then she was Brenda Tabrah.
The ship took six weeks to make the trip and it carried a cargo of potatoes and you know what it's like when one potato goes off in your pantry, well try a whole cargo hold of them, they had to dump the lot at sea. Brenda says every time she thinks of that time she can still smell them.
On the way over they passed through the Suez Canal and she can still remember the bright yellow colour of the sand against the rich blue of the sea and sky. As young as she was, she still found it amazing. She was a little frightened when the locals came on board to sell their wares when they were at Colombo. Someone on the loud speaker told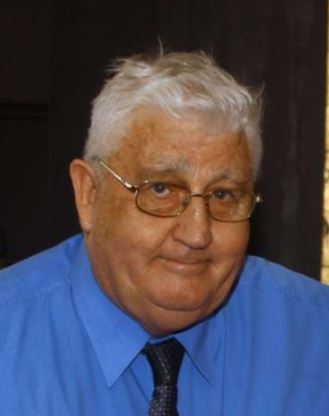 everyone to close their port holes as some of the locals had been known to climb through and she was especially frightened when one fella asked her mother "how much for missy?"
When they arrived, they spent a few years moving around Melbourne until they finally settled in Lalor, a northern suburb of Melbourne. She met her husband David, or as his mates know him, Joe (right) at Northcote at a nightclub and about two years later they married and moved when David was posted to Newcastle. 12 months later they were in Malaysia, (Penang) where she says she met lots of lovely people who were all around the same age. She says it was one of the best times of her life and although she had never been a sporty person, up there she was heavily involved in volleyball, tennis and ten pin bowling and she found herself out most days.
When she arrived back in Australia, she and David had two children and a three bedroom house to look after and after living in Malaysia for a number of years, where every ex-pat household employed an Amah who looked after the household, it came as a bit of a shock.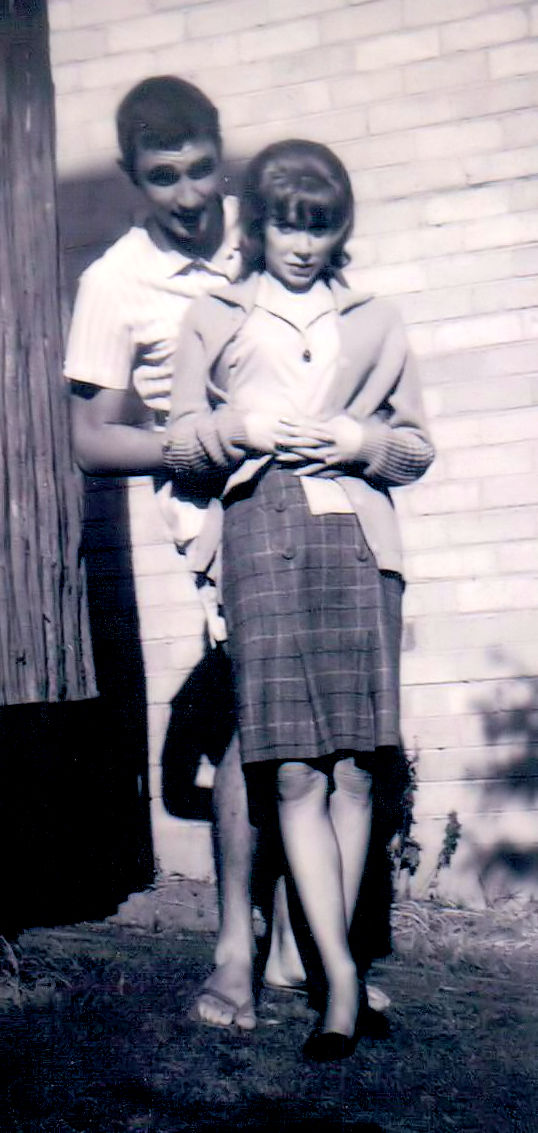 No longer was she footloose and fancy free and able to enjoy the carefree social life that all enjoyed while on posting to Malaysia, instead it was head down and tail up. It took her quite a few weeks to adjust to suburban life back in Australia but like everyone else she soon settled into the housework and looking after two young kids.
David and Brenda,
during their courting years.
Not long after returning to Australia, David decided the RAAF was not where he wanted to be spend the rest of his working years so he took a discharge and they moved to a place called Nanneella which is about 165 klms from Melbourne and between Rochester and Echuca and there they bought a dairy farm. Over the next few years, living in the country and working on the farm, they lost contact with most of their Air Force mates. Brenda found milking cows was a completely different life for her but their kids loved it, there's nothing like a good old green cow-poo fight. The kids did their primary schooling in a little school house which sometimes got down to only 7 students.
They sold the dairy farm and moved to Shepparton when the kids started high school and Brenda worked in aged-care and David worked for the rural water as a planner. About this time, David joined the Flemington Race Course and eventually they were invited to the committee room for lunch. While collecting their name badges at the door, they noticed a woman, who was on the desk, was looking at them out the corner of her eye and a few minutes later this chap asked David if his name was Joe. Turns out they were Barry (Whale) and Marie Roberts (right) who lived next door to them in Penang all those years ago. What a great coincidence, meeting up with great friends after all those years, at the races!!!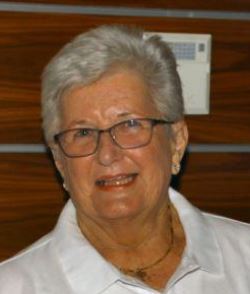 They had both been working that day which was very unusual, Barry was in charge of the Committee Room and Marie (left) had been called in at the last minute.
Brenda says, "Since that chance meeting we have kept in contact with the Roberts's and have travelled many miles and had been on a few cruises together. On one of the cruises we went through the Panama Canal and that was another experience, going through all of those locks. We eventually caught up with all our air force mates again and we'd been back to Penang for several reunions.
Once we retired we decided to move to Queensland and on our arrival, we realised we should have moved here years ago. We have two children, a boy and a girl and three grandchildren, all girls and lots of amazing air force friends.
Life is good!"