Privacy Policy | Editorial Policy | Profit Policy | Join the Association | List of Members | Contact us | Index | Links
Back Go to page: 1 2 3 4 5 6 7 8 9 10 11 12 13 14 15 16 17 18 19 20 Forward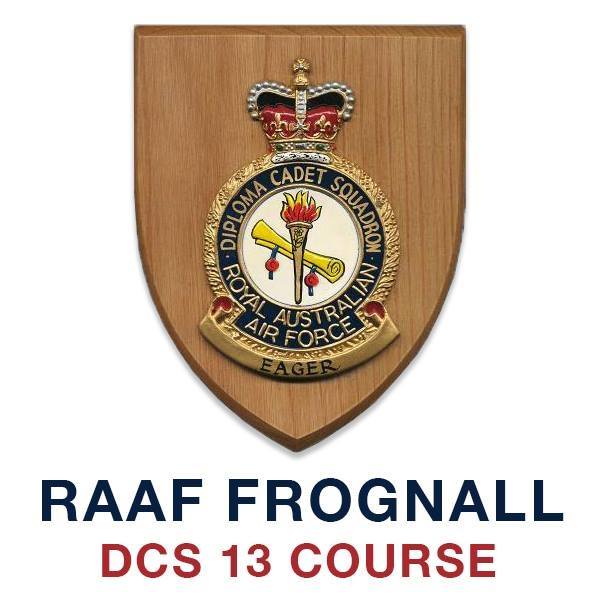 Frognall DCS Course 13.
50th Anniversary Reunion.
Over the weekend, 17 – 19 February 2017, a bunch of ex 13 Diploma Cadet Course blokes and their ladies got together at the Maroochydore RSL Club (Qld) to share a drink or two over a wonderful meal, to catch up with old mates, to reminisce, to tell a few lies and to promise to do it all again in another 50 years…….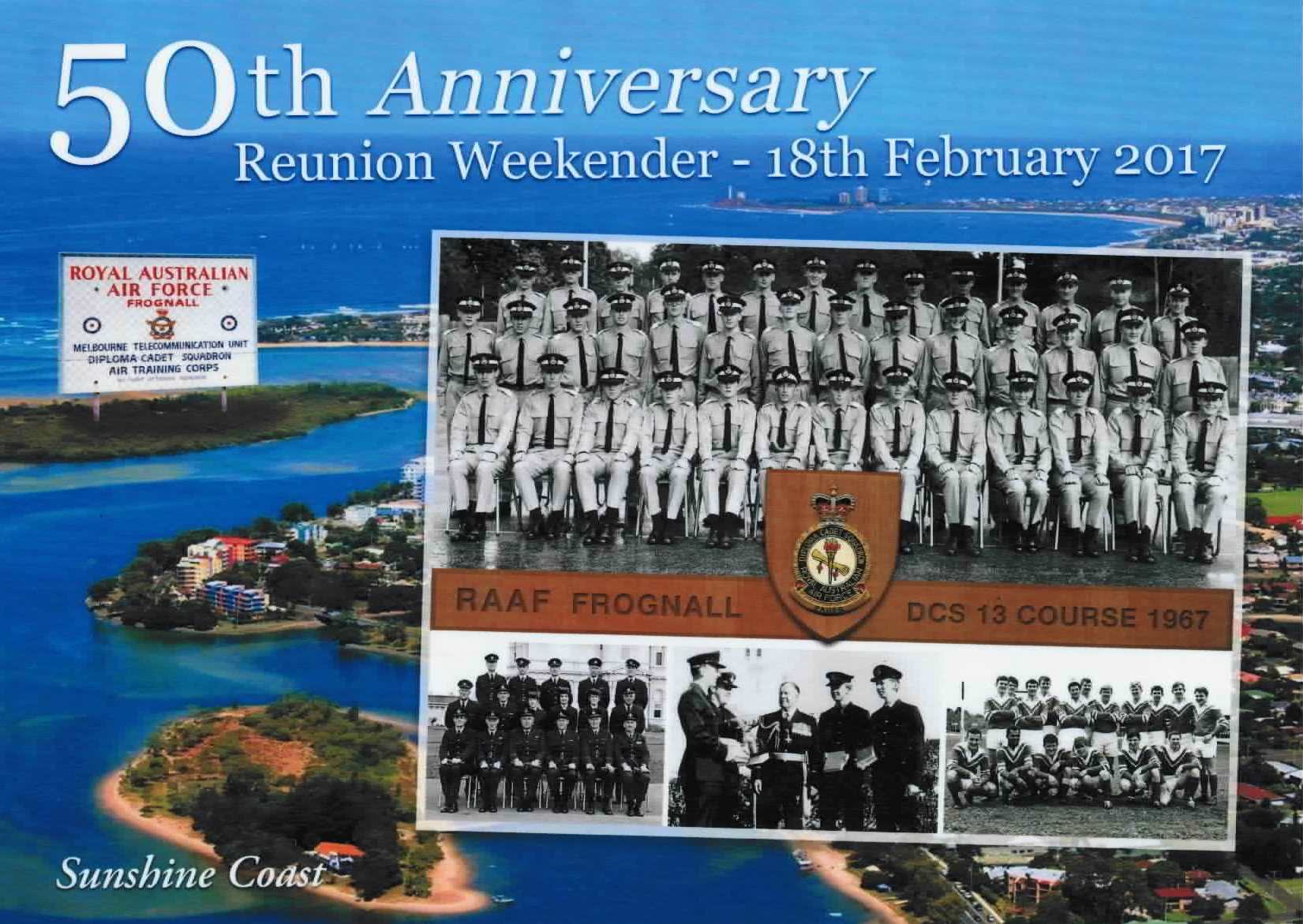 Back in 1967, 41 young blokes assembled at Frognall, in the Melbourne suburb of Canterbury, to start their various Diploma Courses. Some did Communication Engineering, some Electrical Engineering, some Aeronautical Engineering, some Mechanical Engineering, some Commerce and although all the courses were held at RMIT in Melbourne City, Frognall is where they hung their hats – this marvellous old building was their home where they slept, ate and socialised.
Some of the blokes came direct from Appy land, some from direct entry and some from the ranks (Kevin Kerr, Laurie Lindsay, Flynn Henry, Dave Marsh, John Rae, Ron Knight, Keith Dinnerville and Doug Castledine), all were destined to spend the better part of 4 years on the books. Some courses were longer than others, some blokes were required to complete school leaving certificates before commencing the course, others carried subjects from another life and completed their studies in under 4 years.
Those that could make it to the weekend met at the great old Palmwoods Country Hotel on the Friday night (17Feb) to break the ice then on the Saturday it was into Maroochydore to the newly renovated and now magnificent Maroochydore RSL club for the formal dinner.

The weekend was arranged by Harleigh Luscombe and Garry Bates (below).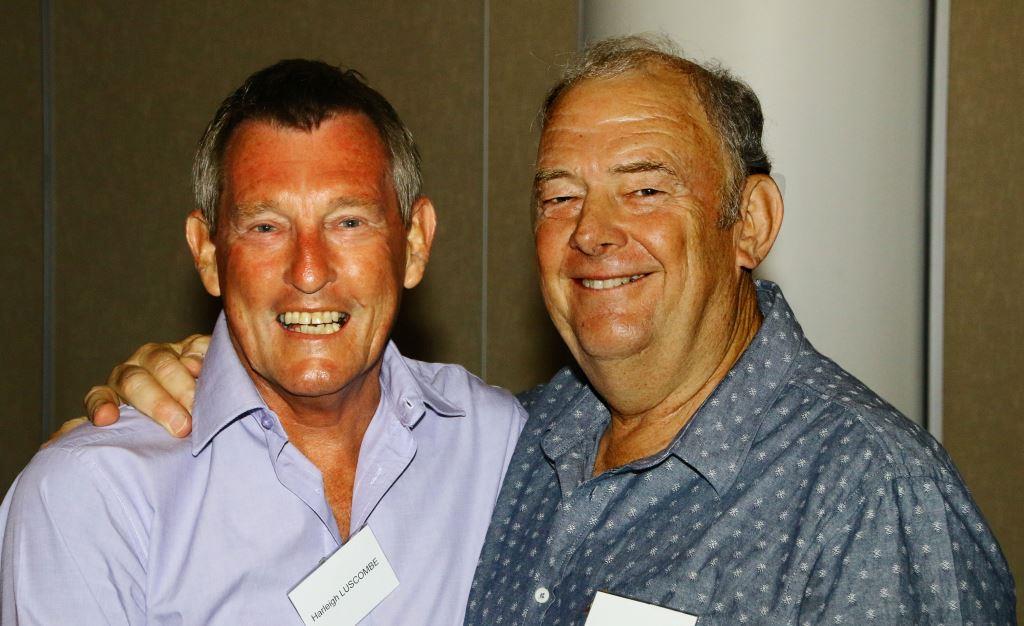 These two blokes put in the hard yards and everyone who went along and enjoyed the occasion, all agreed they did one helluva job.
The entertainment for the night was provide by the band Force Four, which was formed at Frognall in 1966 and which is led by Rod McLeod (You can see them HERE). We went along and the following pics are of some of those who attended.
You can click some of the pics to get better copies which you can download and/or print out. All names left to right.
Guest of Honour.
The Guest of Honour at the function was Air Vice Marshall Leigh Gordon AM, CSM, the Head of the Joint Strike Fighter Program, (the F-35 acquisition program) a position to which he was appointed in March 2016. Leigh was invited to the evening by Garry Bates. Some years previously, Leigh had worked for Garry who retired as Air Commodore DG Aerospace Combat Systems.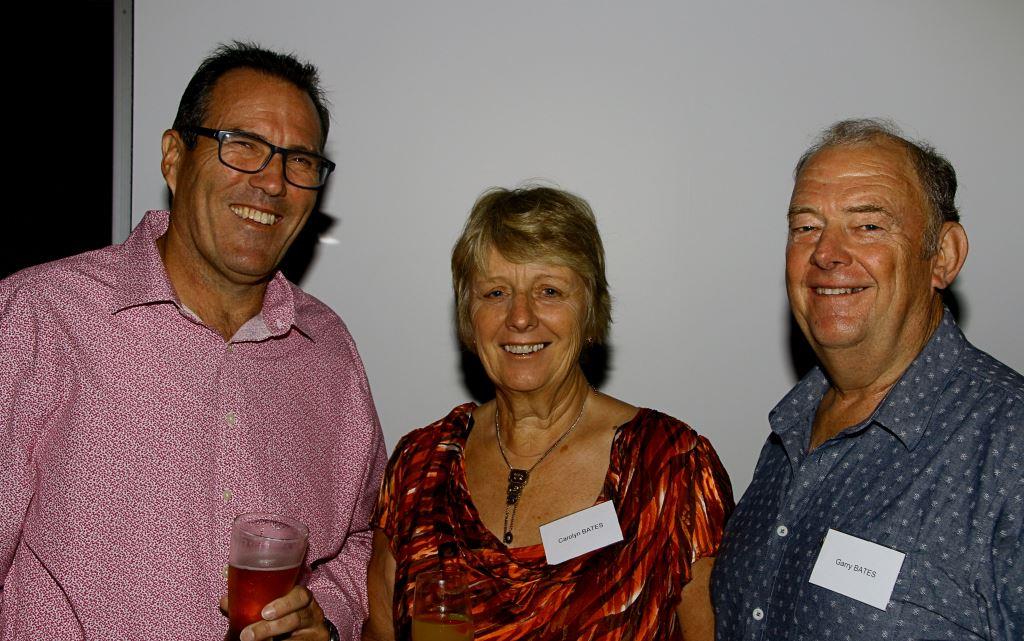 AVM Leigh Gordon, Carolyn Bates, Garry Bates.
Leigh graduated from the Engineer Cadet Squadron in 1985 with a degree in aeronautical engineering and has since served in a number of staff and maintenance positions in Melbourne, Perth and Canberra. Highlights of his career include a posting as Senior Engineering Officer at 25 (City of Perth) Squadron supporting the PC9, Macchi and Caribou aircraft and a posting as Project Manager of the Lead-in Fighter Project that replaced the Macchi jet trainer with the Hawk 127.
His Command appointments include Commanding Officer of 382 Expeditionary Combat Support Squadron (382ECSS), and Officer Commanding of the Training Aircraft Systems Program Office. During his time as CO 382ECSS, Leigh led the combat support element deployed to the Middle East alongside No 75 Squadron on Operations Bastille and Falconer.
He is a graduate from Australian Command and Staff College, and has served in a range of Director and Branch Head positions in the then Defence Materiel Organisation. In August 2013, he was promoted to Air Vice-Marshal and assumed the role of Head Aerospace Systems Division in Capability Acquisition and Sustainment Group. He joined the Joint Strike Fighter Project in March 2016.
On Australia Day 2015 he was made a Member of the Order of Australia for exceptional service to the Australian Defence Force in aerospace logistics. For his duties as Lead-in Fighter Project Manager, he was awarded a Conspicuous Service Medal in the 2001 Queens Birthday Honours List and also received a Chief of Air Force

commendation for his role as CO 382ECSS.
Leigh's pride and joy is his red 2002 Holden Monaro, half his luck we say!!.
On arrival at the RSL on the Saturday night, drinks and hors d'oeuvres were served in the Club's Events Foyer where for about an hour everyone mingled and relived old times before moving into one of the Event's rooms for dinner.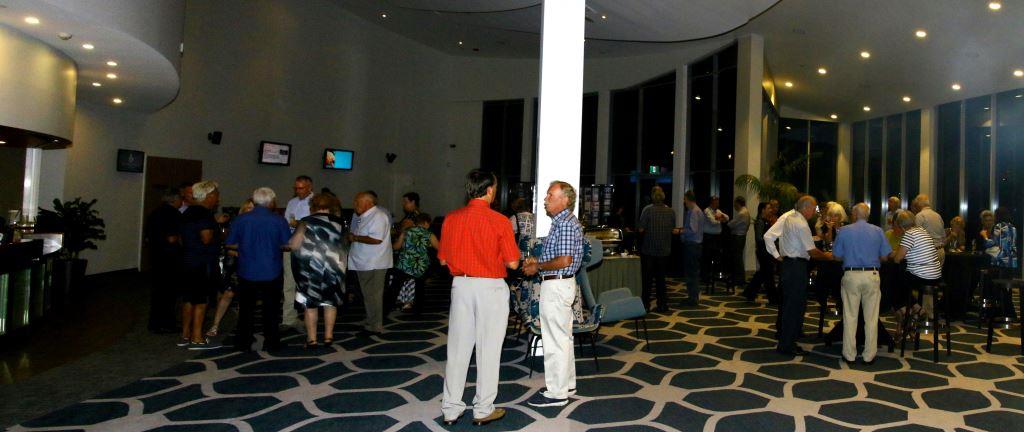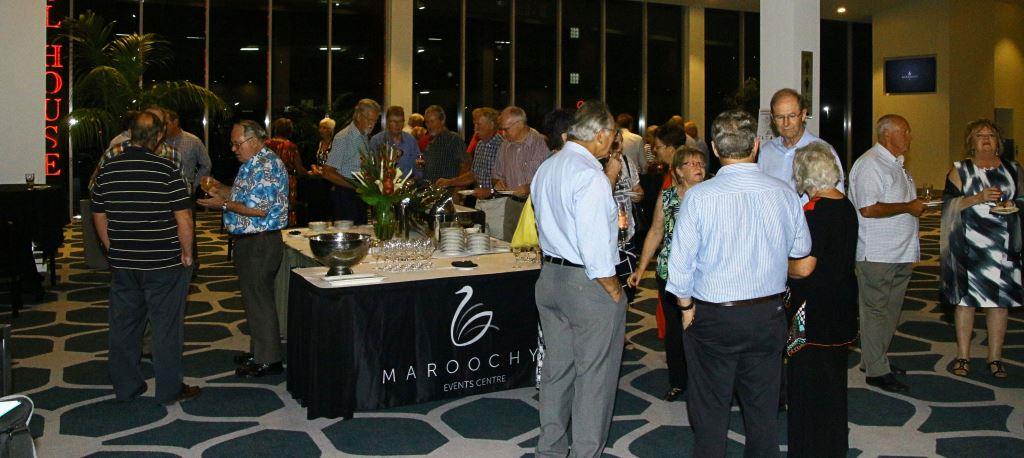 When wearing a bikini, women reveal 90 % of their body...
men are so polite they only look at the covered parts.
Some of the troops - before going in to dinner.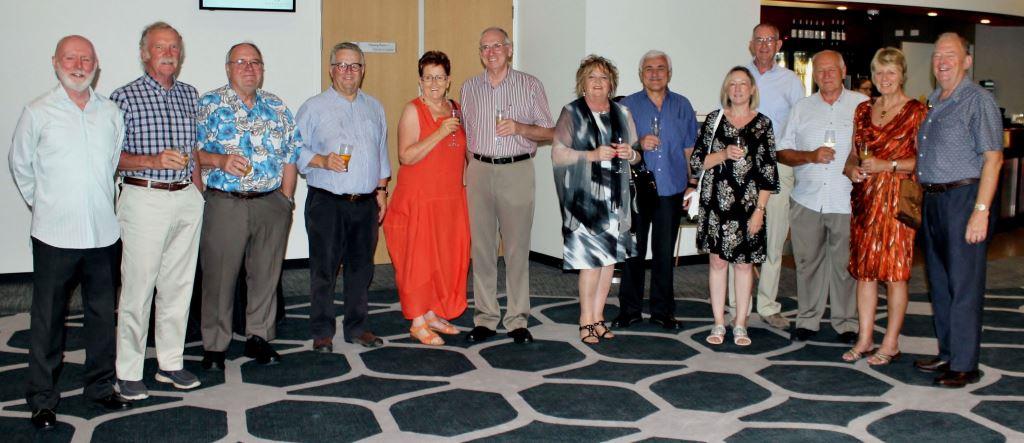 Dennis McGilvery, Keith Moody, David Appleby, Alan Wylie, Lyn Pluck, John Pluck, Lilia Szarski, Leon Szarski, Jennifer Pilkington, David Pilkington, Wally Krooglik, Carolyn Bates, Garry Bates.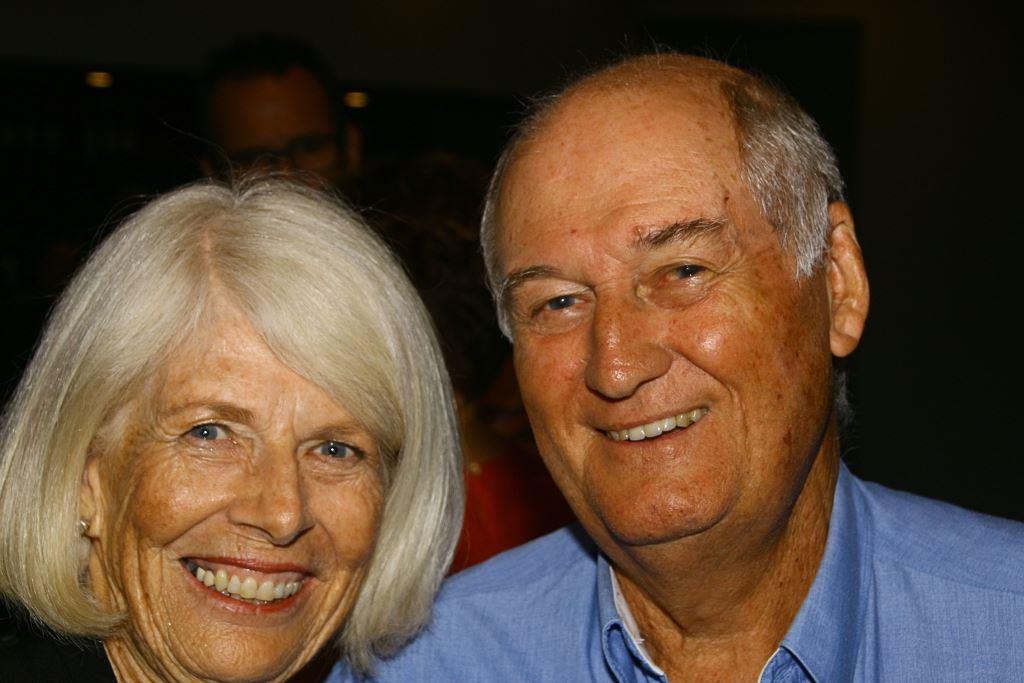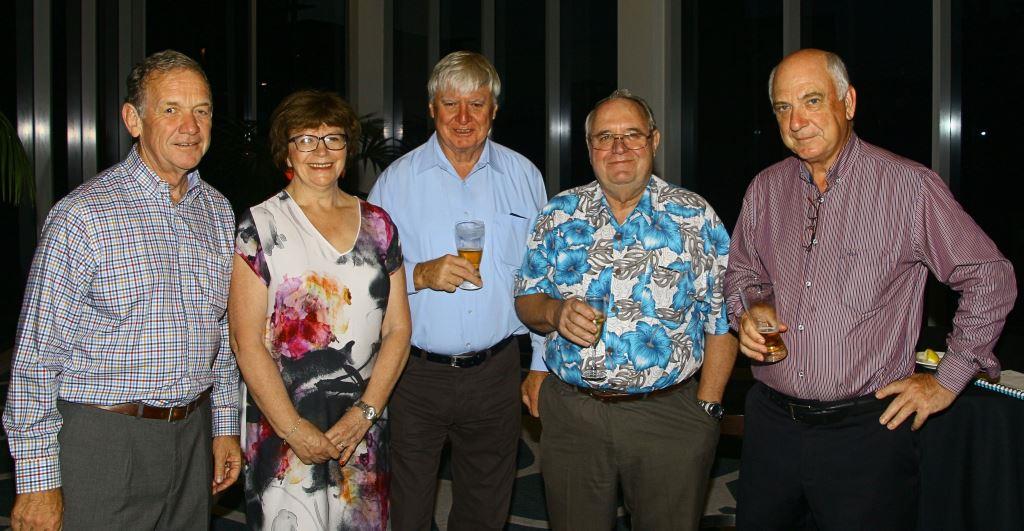 Dave and Glenys Conran, Mick McKee, David "Scruff" Appleby, Ralph Waters.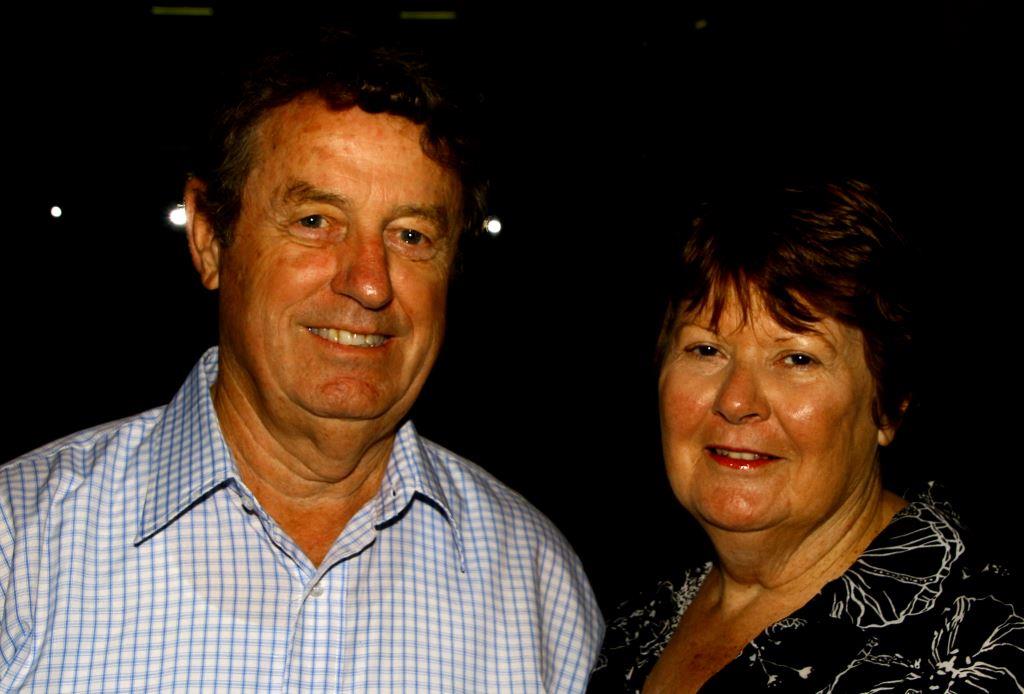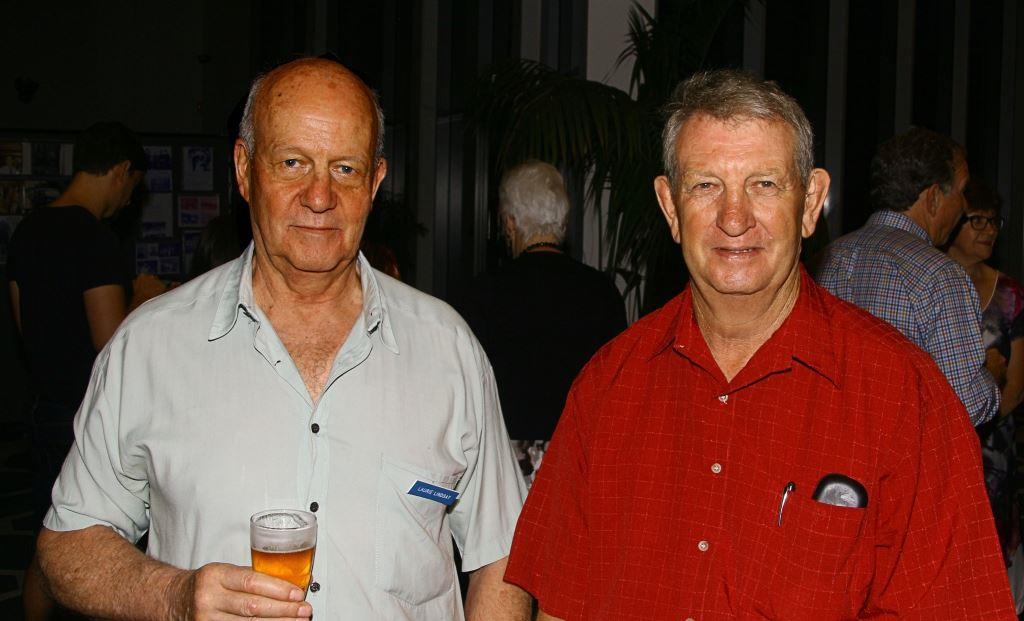 Laurie Lindsay and Kevin "Custard" Kerr.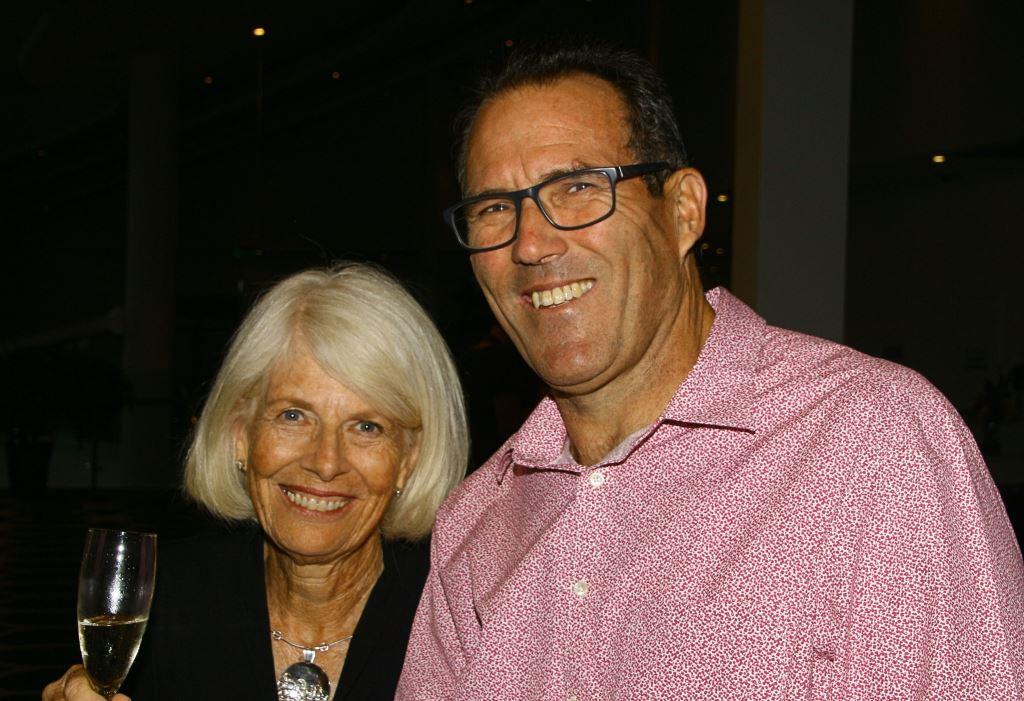 Bev Sillett, Leigh Gordon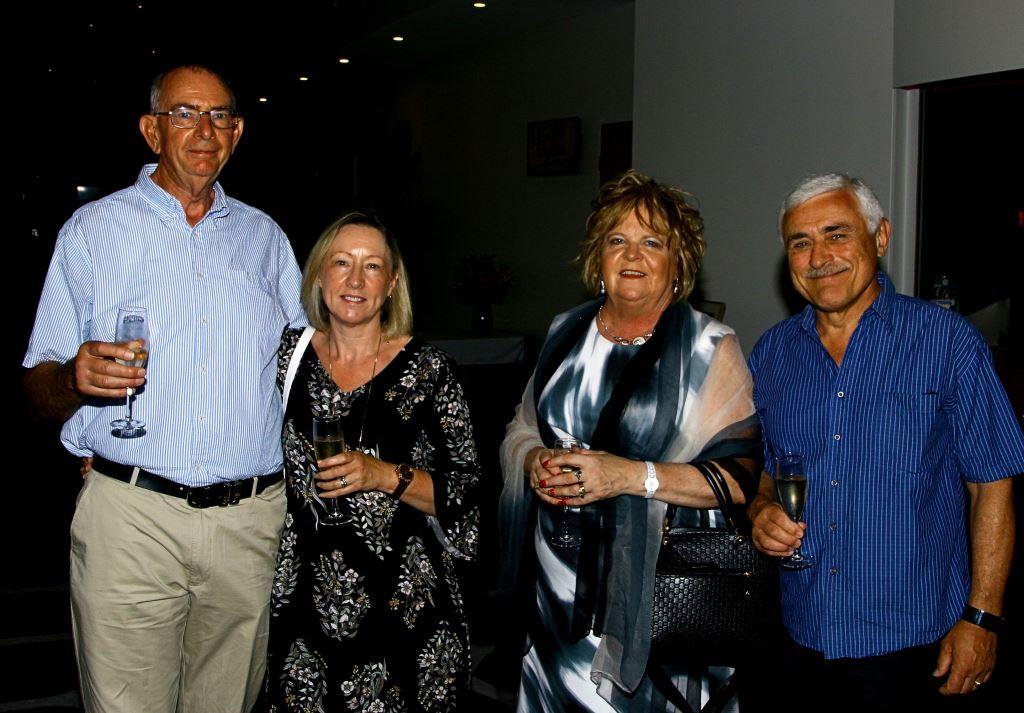 David and Jennifer Pilkington, Lilia and Leon Szarski.
(David and Leon were at RMIT at the time as Civvies, not RAAF).
Floyd Wilson, Keith Moody, Harleigh Luscombe.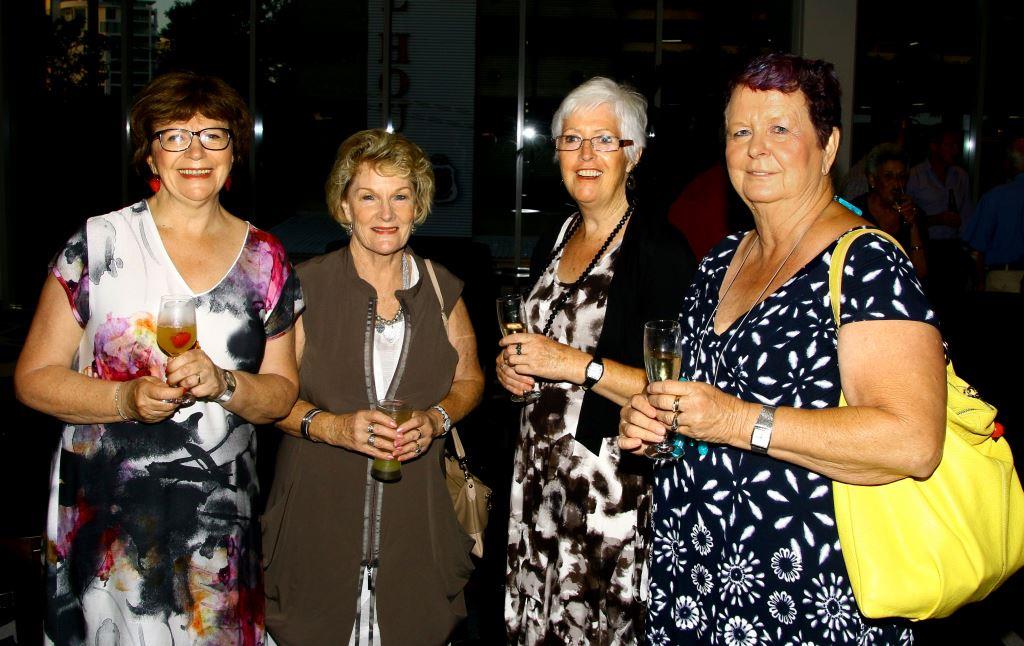 Glenys Conron, Robyn Green, Carol Jewel, Judy Castledine.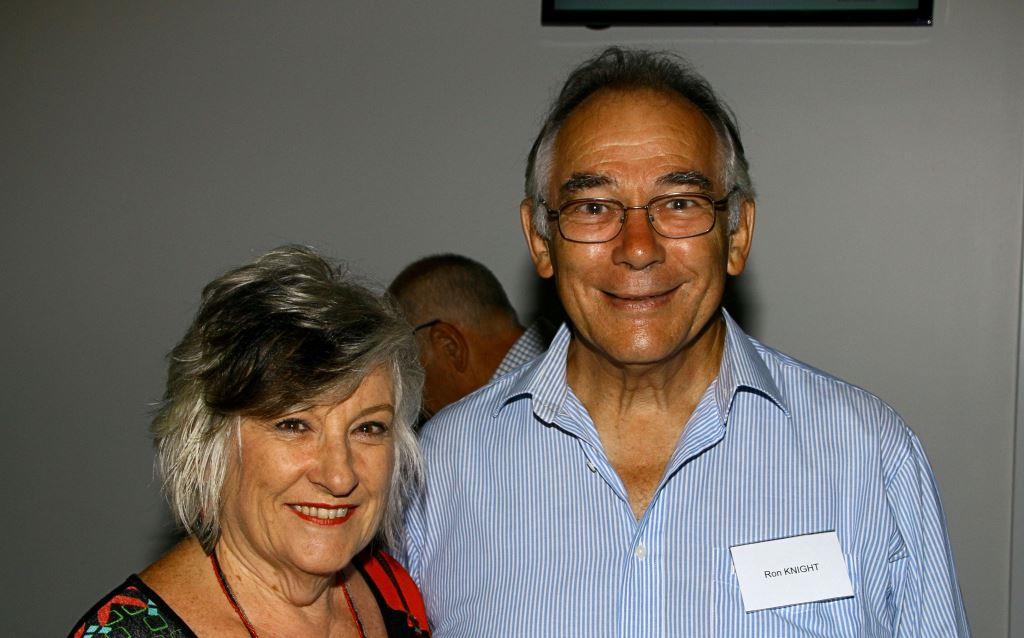 Gail and Ron Knight. Back in the 60's, Gail was Gail Ritchie and worked in the library at RAAF Frognall.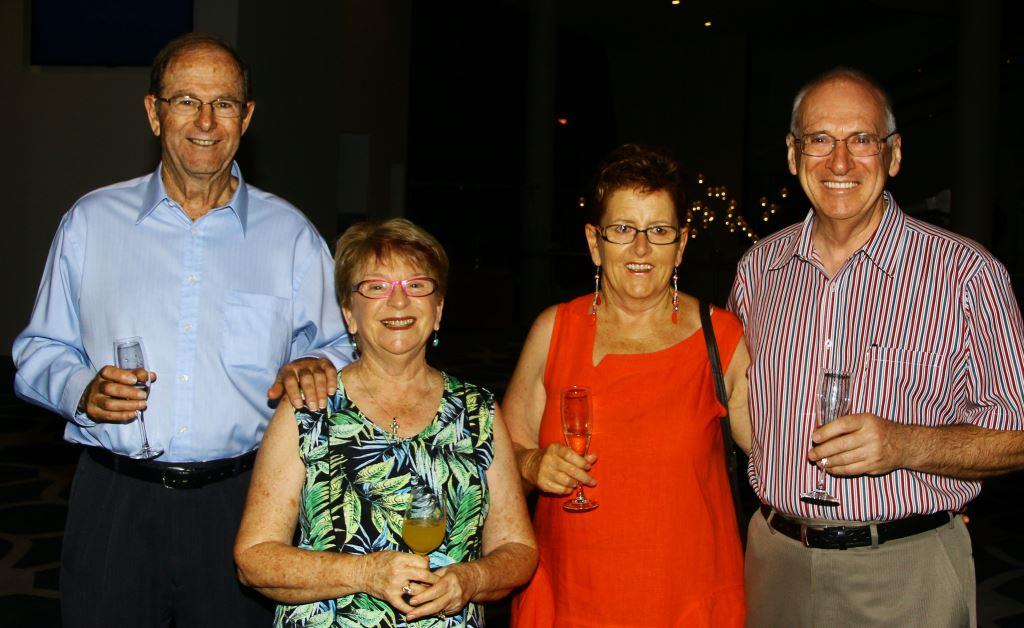 John and Gloria Rae, Lyn and John Pluck.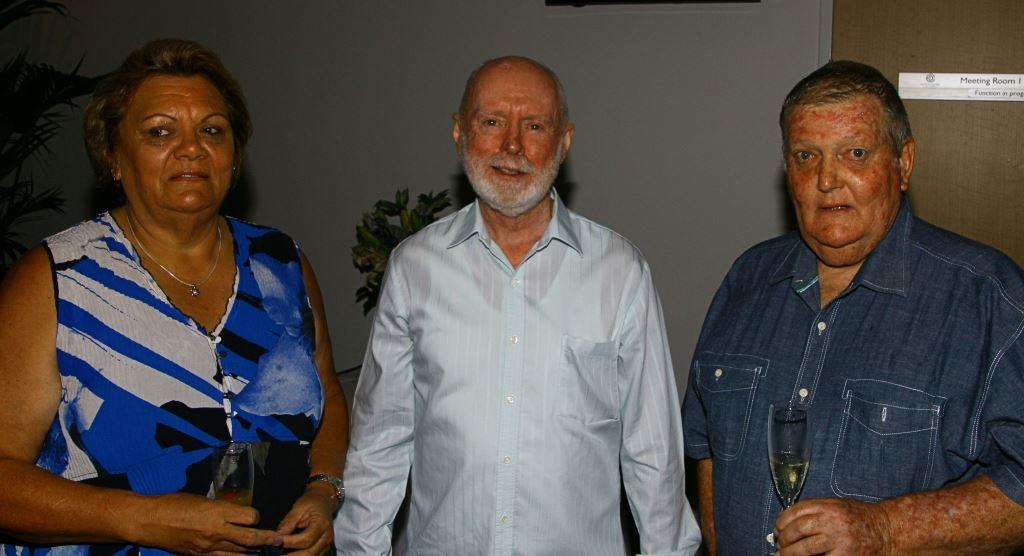 Marie Thompson, Dennis McGilvery, Rod Thompson.
Just read that 4,153,237 people got married last year,
not to cause any trouble but shouldn't that be an even number?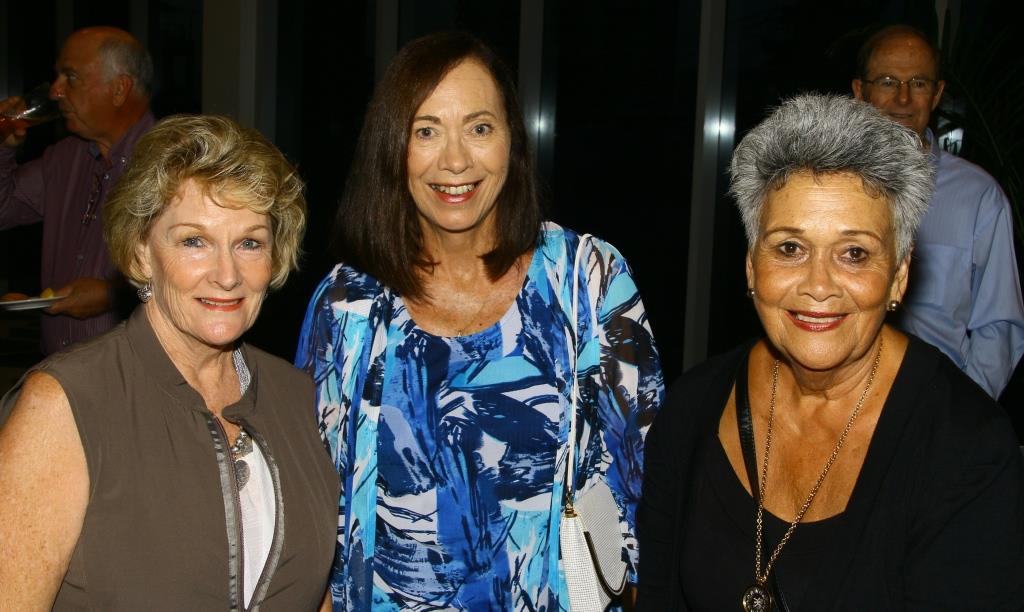 Robyn Green, Marilyn McKee, Maureen Kerr.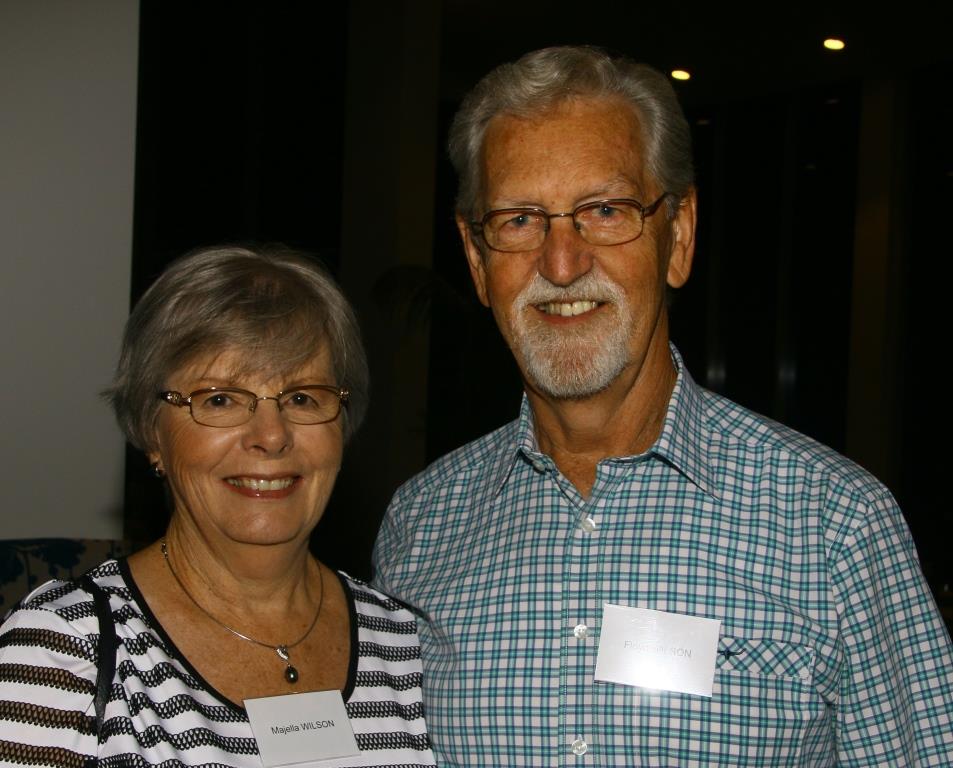 Majella and Floyd Wilson.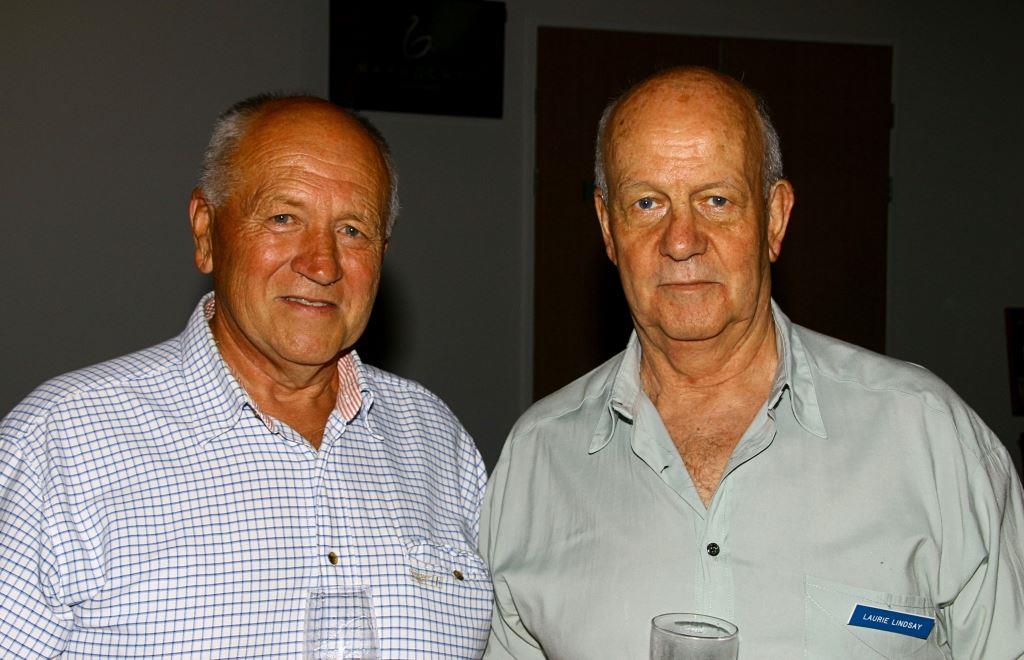 Wally Krooglik, Laurie Lindsay.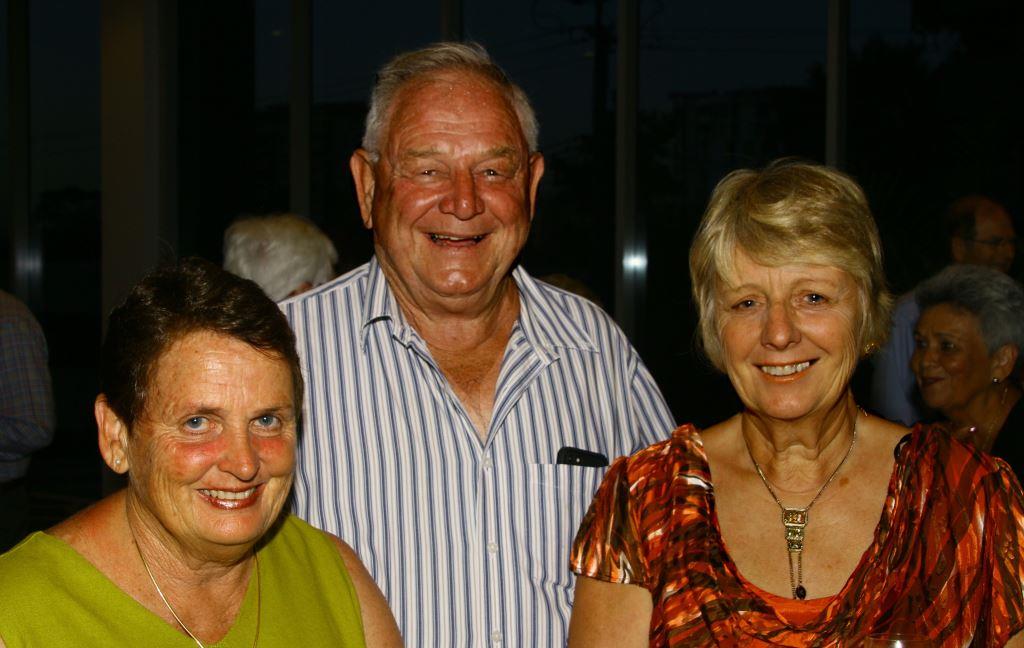 Leanne and Geoff Fellows, Carolyn Bates.
If I had a dollar for every girl that found me unattractive, they would eventually find me attractive.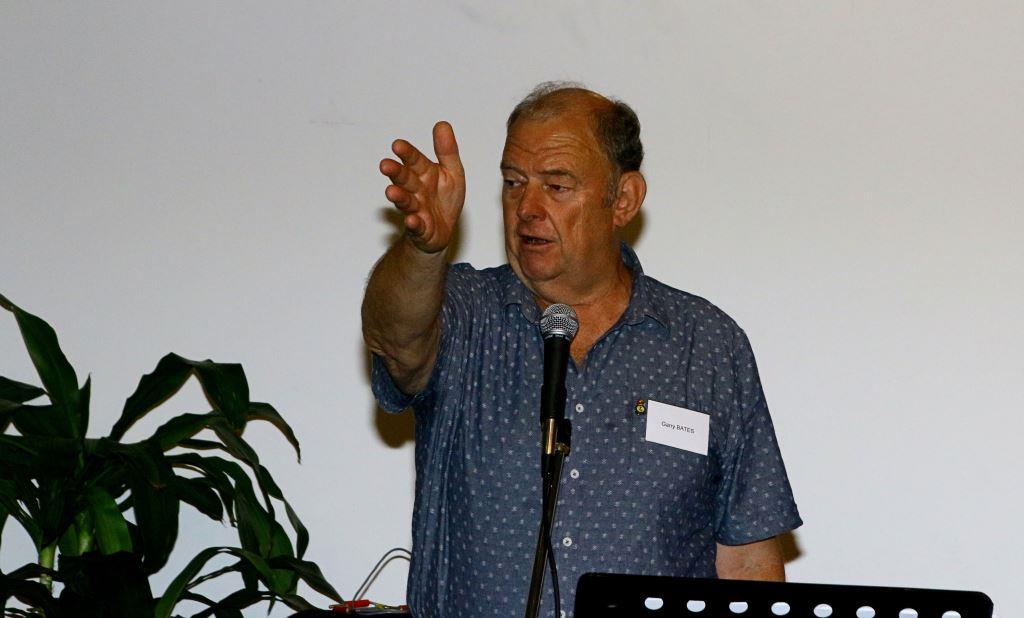 It was then time to leave the foyer and stream into the dining area for the formal dinner. Garry Bates welcomed everyone and made a point of telling Laurie Lindsay unless he mends his ways and stops peddling that left wing rubbish he can take his bat and ball and there's the door.
Below are the tables, names clockwise from the yellow dot.
Table 1.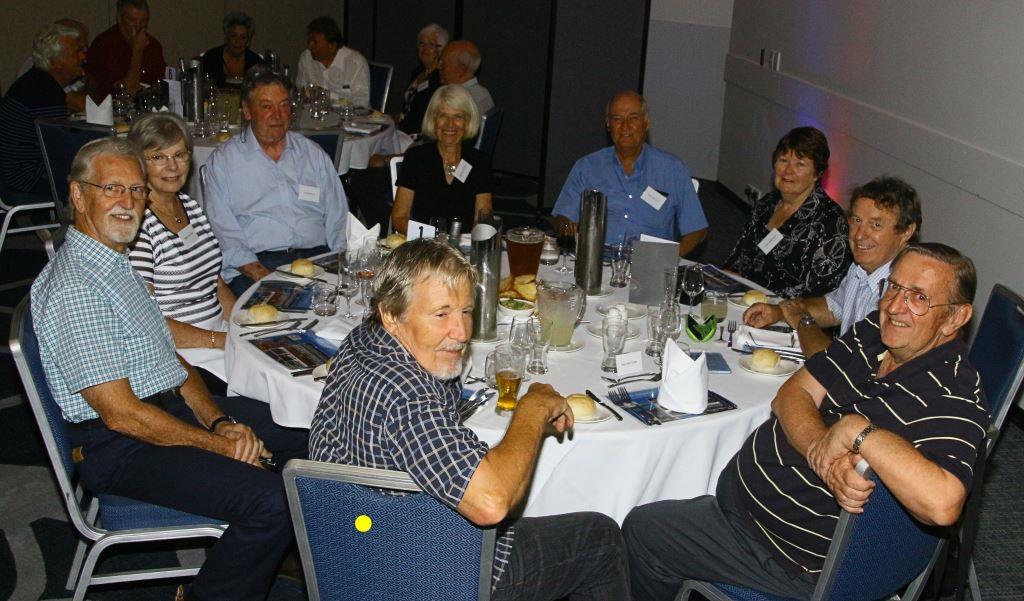 Paul Sorrell (Forces Four guitar and vocals), Floyd and Majella Wilson, Rod McLeod, Bev and Barry Sillett, Trish and Dennis Smedley, Ken Western (Forces Four guitar).
Table 2.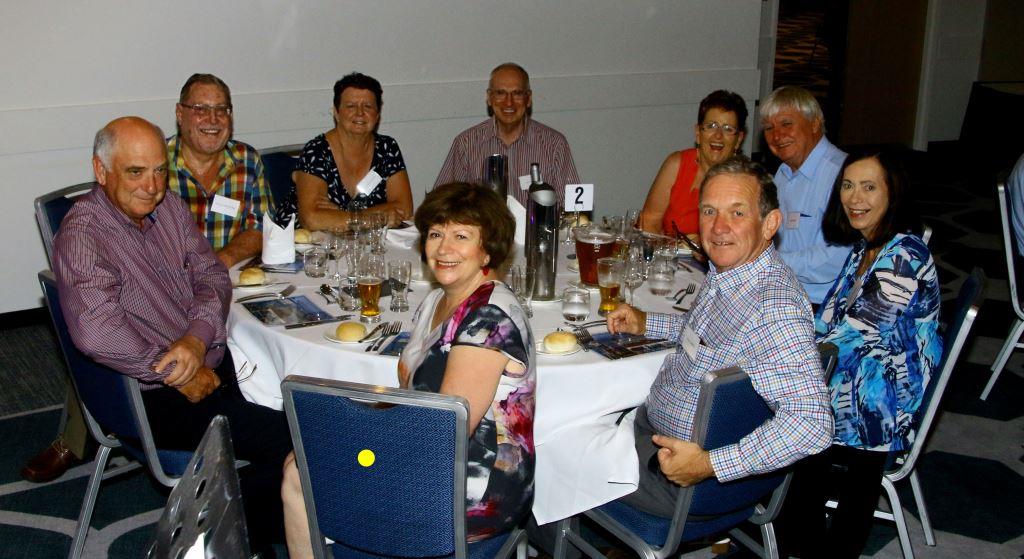 Glenys Conron, Ralph Waters, Doug Castledine, Judy Castledine, John Pluck, Lyn Pluck, Mick McKee, Marilyn McKee, Dave Conran.
Table 3.
Ron Knight, John Rae, Gloria Rae, Leanne Fellows, Geoff Fellows, David Appleby, Alan Wylie, Harleigh Luscombe, Gail Knight.
Table 4.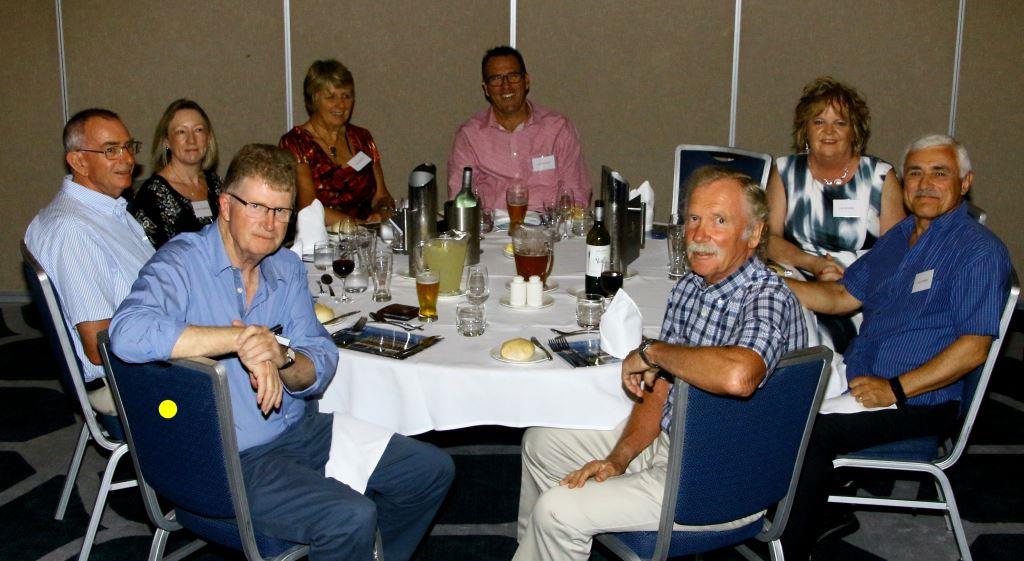 John Baker, David Pilkington, Jennifer Pilkington, Carolyn Bates, Leigh Gordon, Lilia Szarski, Leon Szarski, Keith Moody.
Table 5.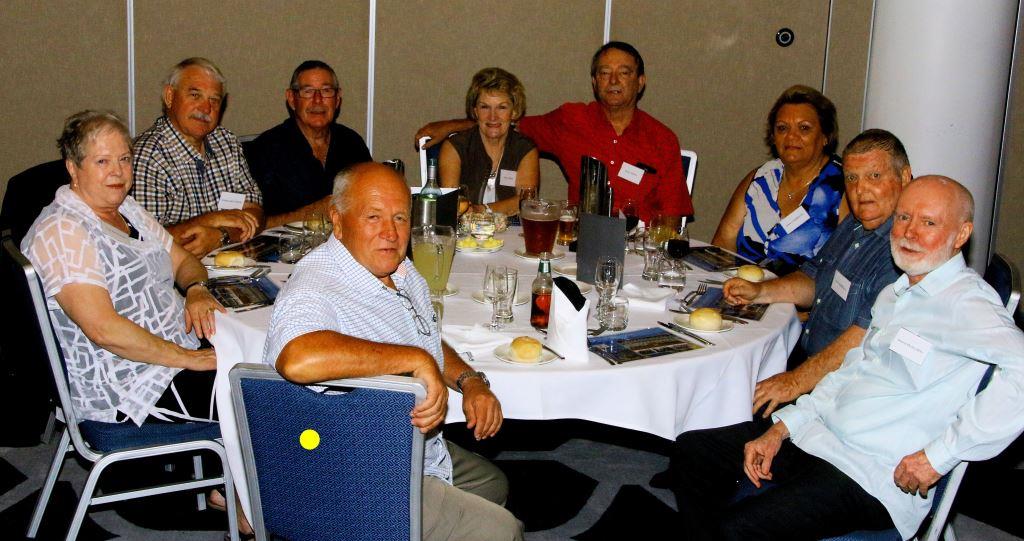 Wally Krooglik, Fran Matthews, Graham Matthews, John Wilshire, Robyn Green, Bruce Green, Marie Thompson, Rod Thompson, Dennis McGilvery.
Table 6.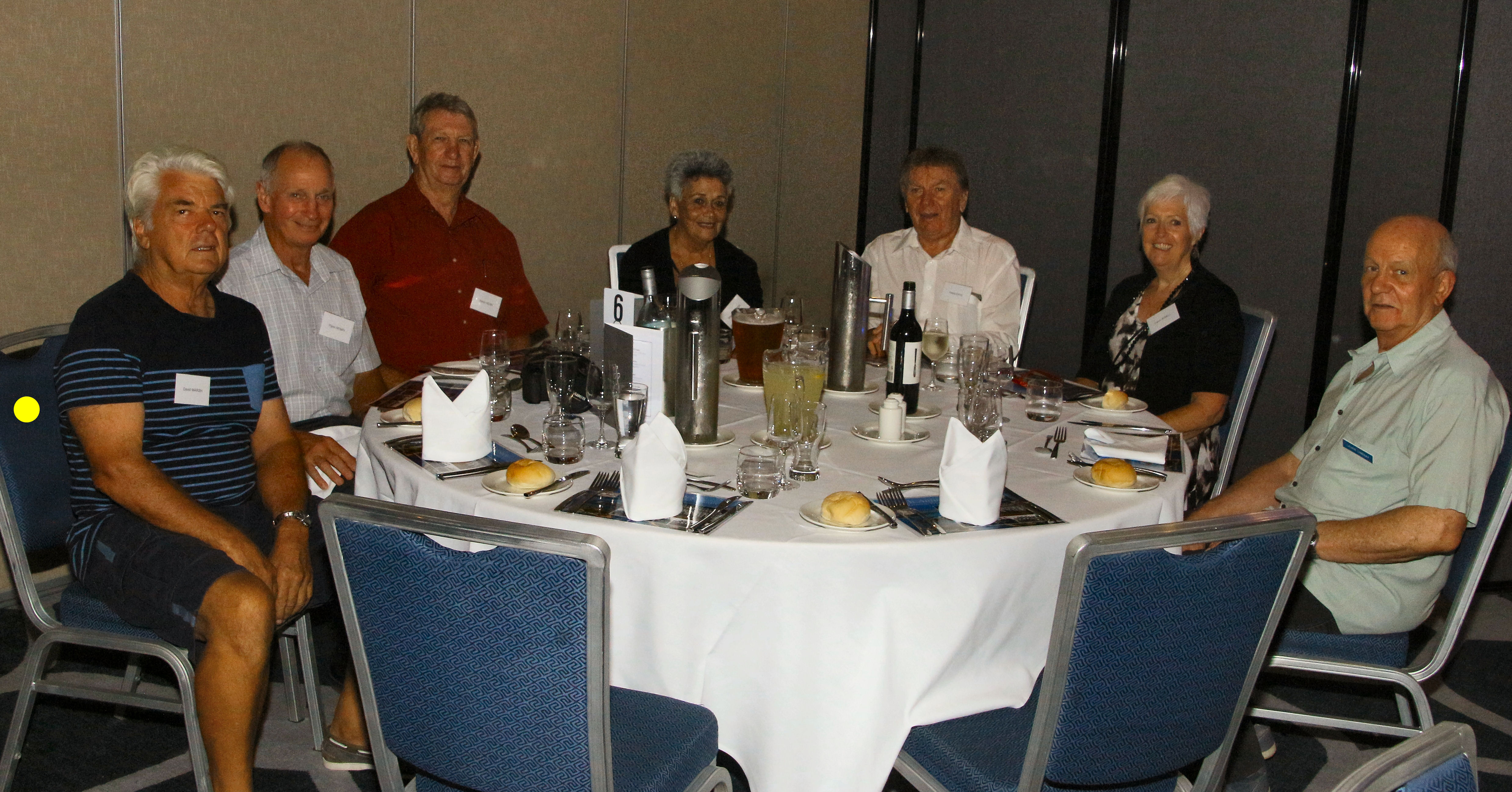 David Marsh, Flynn Henry, Kevin Kerr, Maureen Kerr, Henry Kaye, Carol Jewel, Laurie Lindsay.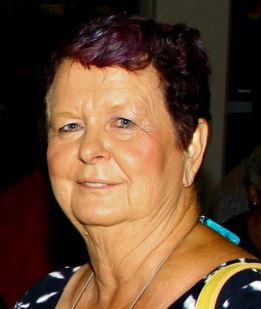 Towards the end of the night, one of the Band's CDs was signed by all members of the band and was auctioned off. It was snapped up Judy Castledine for the sum of $200.
In all, $600 in gratuities was raised for the band by attendees on the night. Shortly thereafter, the band announced the total proceeds would be donated to the Royal Children's Hospital, Melbourne.
The mother-in-law arrives home from shopping to find her son-in-law, Paddy in a steaming rage and hurriedly packing his suitcase. "What happened Paddy?" she asks anxiously. "What happened? I'll tell you what happened! I sent an email to my wife telling her I was coming home today from my fishing trip. I get home … and guess what I found? Your daughter, my wife, Jean, naked with Joe Murphy in our marital bed! This is unforgivable! The end of our marriage. I'm done. I'm leaving forever!"
"Ah now, calm down, calm down Paddy!" says his mother-in-law. "There is something very odd going on here. Jean would never do such a thing! There must be a simple explanation. I'll go speak to her immediately and find out what happened." ;
Moments later, the mother-in-law comes back with a big smile. "Paddy, there, I told you it must be a simple explanation………….She never got your email!"