Privacy Policy | Editorial Policy | Profit Policy | Join the Association | List of Members | Contact us | Index | Links
Back Go to page: 1 2 3 4 5 6 7 8 9 10 11 12 13 14 15 16 17 18 19 20 Forward
Out on the Trail.
Spotted on the trail down in Tassie recently, Ted McEvoy and John Broughton (both obviously shop at Lowes) on their top to bottom tour of the State. Ted had just finished his volunteer stint at the Avalon Air Show and decided to check out the Apple Isle before heading back to Perth via all ports. John had been in Tassie with wife Josie for nearly a month and was heading back to Devonport to catch the boat. They ran into each other at a little place called Tullah on Tassie's West Coast.
After sharing a few snags and a few golden ales, it's believed all the world's problems were eventually solved....
Lunching.
Spotted at the Jade Buddha in Brisbane recently, on a work day, this bunch of blokes who refuse to work, were seen unashamedly eating and drinking in public.
L-R: John "Sambo" Sambrooks (The people's Champion), Trev Benneworth (Top Radtech), Tran and Diamond Trai Dang, John "Macca" McDougal, Jeff "Pedro" Pedrina.
The irony of life is that, by the time you're old enough to know your way around, you're too old to go anywhere.

RAAF tanker 'Bones' up on refuelling missions.
In late October and November 2016, the RAAF's KC-30A Multi-Role Tanker Transport conducted air-to-air refuelling clearance trials with a United States Air Force B-1B Lancer during a rigorous test program at Edwards Air Force Base in California.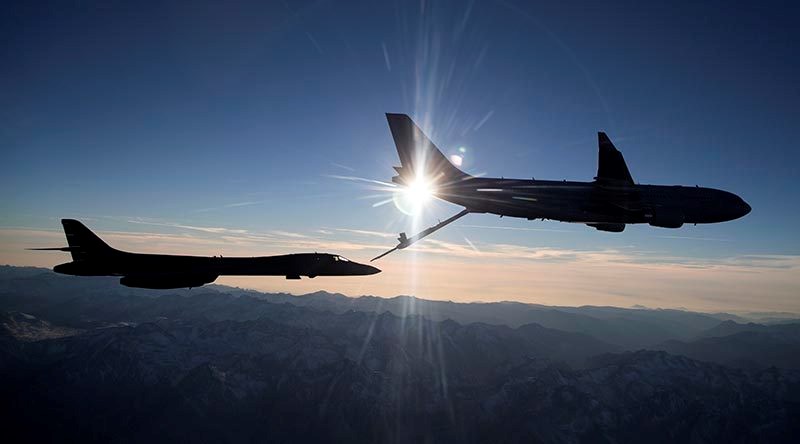 The test team, led by the RAAF's Aircraft Research and Development Unit and the USAF's 418th Flight Test Squadron, examined all parameters of the air-to-air refuelling procedures between the two aircraft, with a total of 185 dry contacts and 16 wet contacts (where fuel was transferred) being conducted.
The B-1B is a heavy strategic bomber in-service with the US Air Force and the ability to refuel the USAF B-1B is an important milestone for the RAAF, as the aircraft is often employed by the USAF in the Middle East and the Asia Pacific regions, including ever-increasing visits to Darwin and local bombing ranges.
The B-1B Lancer was first flown in 1974 and entered US Air Force service in 1986, with a total of 100 B-model Lancers built, 62 still flying.
Nicknamed "The Bone," (from B-one) the B-1B Lancer is a long-range, multi-mission conventional bomber that was originally designed for nuclear capabilities, but switched to an exclusively conventional combat role in the mid 1990s. It has been nearly continuously deployed in combat operations over Afghanistan and Iraq since 2001.
It can carry 34 tonnes of bombs. (The Canberra could carry 7.3 tonnes).
A good wife always forgives her husband when she's wrong.
HMAS Tobruk destined for Bundaberg dive wreck.
Ex-HMAS Tobruk will continue to serve Australia, now as a tourist destination, when it is scuttled off the coast between Bundaberg and Hervey Bay as a dive wreck.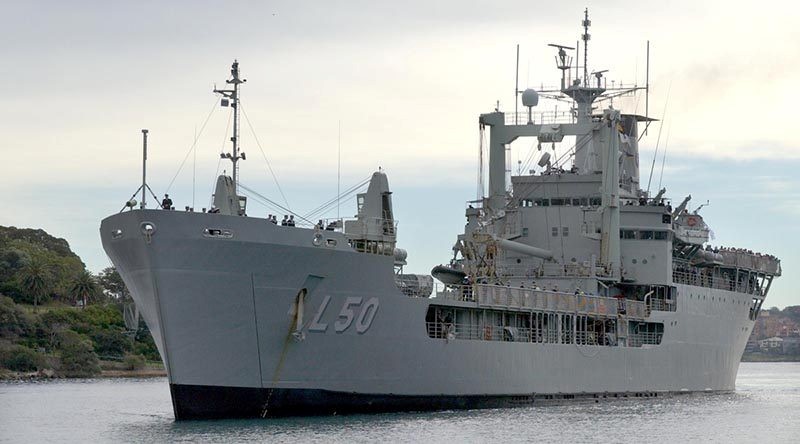 The Minister for Defence Personnel, Dan Tehan, recently announced the Royal Australian Navy's former Landing Ship, HMAS Tobruk (II) will be provided to the Queensland Government to be scuttled in the Wide Bay area east of Bundaberg and north of Hervey Bay.
Mr Tehan said it marks the final chapter for a fine Navy ship which has served Australia well since her commissioning in 1981. Those who served on the Tobruk and those who have been supported by the many operational and humanitarian deployments she undertook will fondly remember her. Her scuttling in the Wide Bay Burnett area will be a permanent monument to Tobruk's proud history and a reminder she served as her motto intended 'Faithful and Strong'.
Federal Member for Hinkler and Assistant Minister for Trade, Tourism and Investment Keith Pitt said the hard-fought battle for more than three years had finally paid off. He said Christmas has come early for the Wide-Bay Burnett region. This dive wreck will not only bring domestic and international visitors to the region, it will also bring much needed long term, sustainable jobs and a future for the next generation. That has always been the driver behind this campaign: more jobs for this region, with an economic boost of $4 million per year. It is hoped this dive wreck will become one of the country's premier diving sites, potentially attracting thousands of divers each year. The region will now be home to an important part of Australia's military history that will also attract tourists from around the world.
Tobruk had provided 34 years of service to Australia, sailing more than 947,000 nautical miles. She was a multi-purpose, roll-on/roll-off heavy lift ship capable of transporting soldiers, armoured personnel carriers and tanks, delivering them to shore via landing craft or directly by beaching. She was deployed on 26 major operations, including the Sinai Peninsula, Fiji, Solomon Islands, Bougainville, the Middle East, East Timor and the Philippines and was awarded Battle Honours for her East Timor service in 1999..
3 AD Amberley 1982
Tom Bowring sent us this

Back Row L-R: ? (Blackie) White, Len Lackey, ? (Thommo) ?, ? Lapworth, Sid Harbour, Keith Beaty, Ken Huntley, ? McDougal, ? Reeves, ? ?, Scotty King, Kev Roser, Darryl Hooper, Alex Metcalf, Lee Heron, Tommy Tonkin, Peter Dejonge, ? Stuart, Bob Klinke, Tony Hirst, Russel Porter
Front row: Mick Tate, Dave Hall, Ian Roe, Ben Healy, Lance Hughes, Dave Thackeray, Steve Adams, Dave Lehane, Tom Bowring, John Lakner, Wayne Newman, John Telford, Ian Fraser, Peter Lezinski, Phil Healy, Peter Eiser, Dave Strickland, Wally Watson, Garry Bridge, Roger Coates.
Superman course.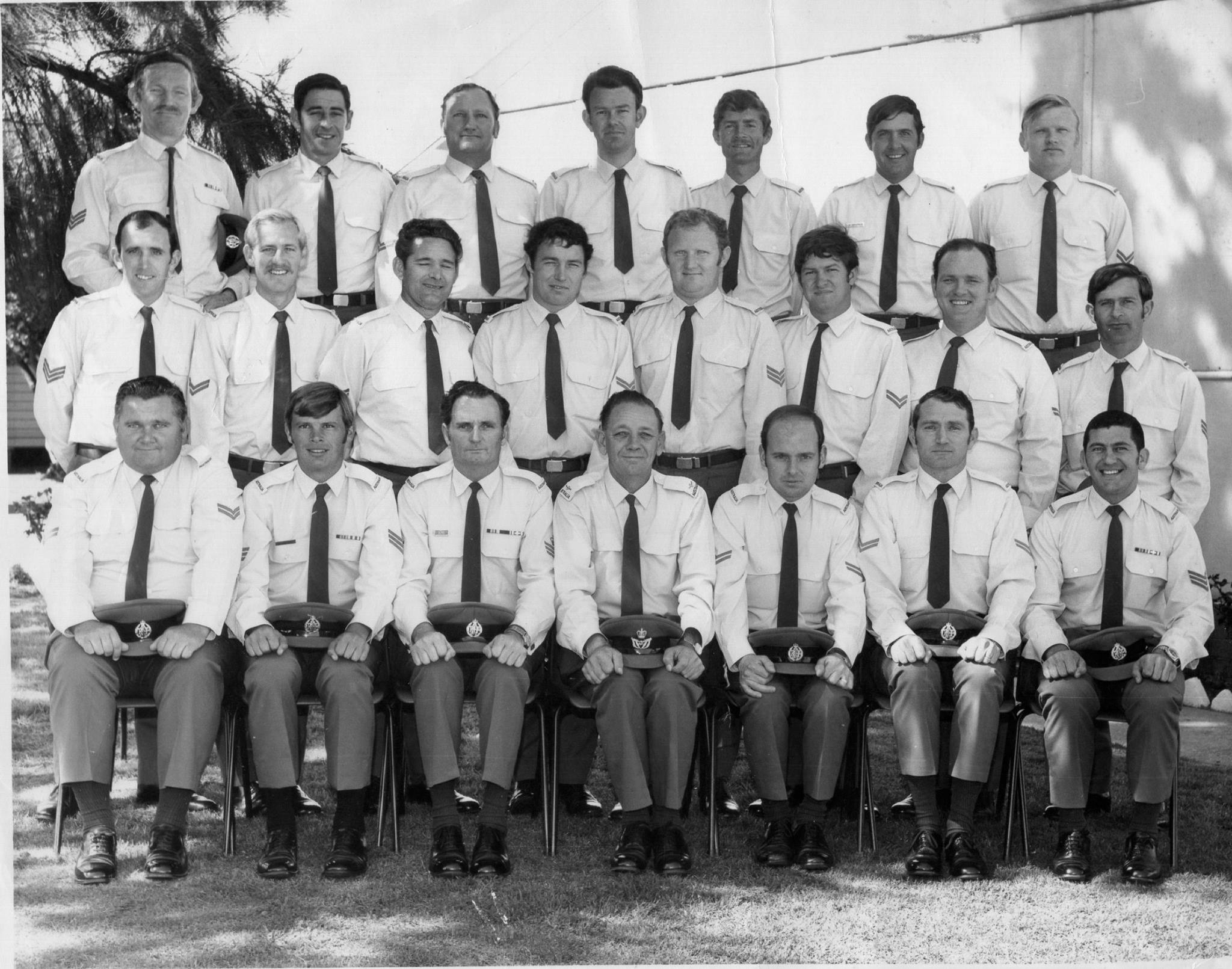 Back Row: L-R: Fred Rowe, Col Bonnyman, Sandy Sanderson, Dennis Scott, Dennis Freeman, John Grovermann, Bob Stephenson-
Middle Row L-R: Irish Coleman, Dick Joyce, Will Clough, Ian Cawse, Dick Whittaker, Bill Noble, Jack Panter, Shorty Bower,
Front Row L-R: Tubby Holt, Tony Neave, Kev Bodel, Ron Asprey, Beetle Bailey, Mac McCarron, Lou Micaleff.
We're not sure when this was taken – if you do please let us know.
'I've had bad luck with both my wives.
The first one left me, and the second one didn't.'
16 bed hut – Ballarat.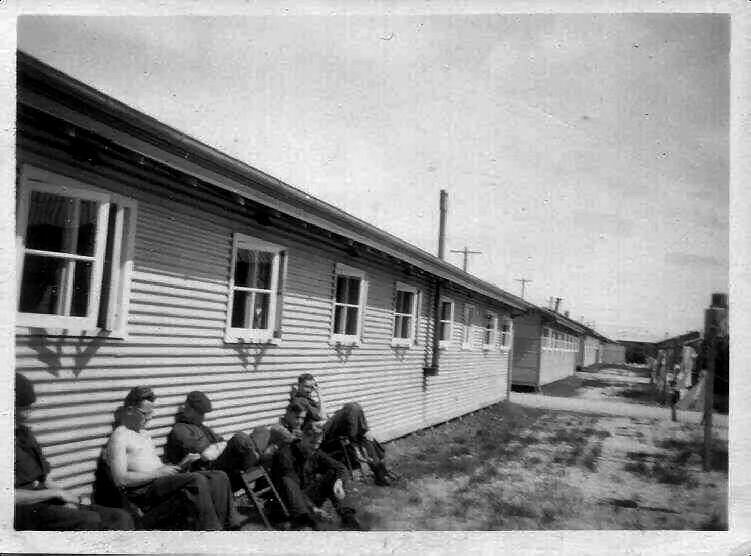 L-R: Ken Lapworth, Rex Roser, Bob Klincke, John Reeves, Ian Rowe.
No. 30 (City of Sale) Squadron
Formed at Richmond, New South Wales, in March 1942, 30 Squadron was quickly deployed to New Guinea, becoming the first RAAF Beaufighter squadron to see action in the Pacific Theatre. The Beaufighter, with its heavy cannon and machine gun armament, proved particularly effective against Japanese shipping and troop barges.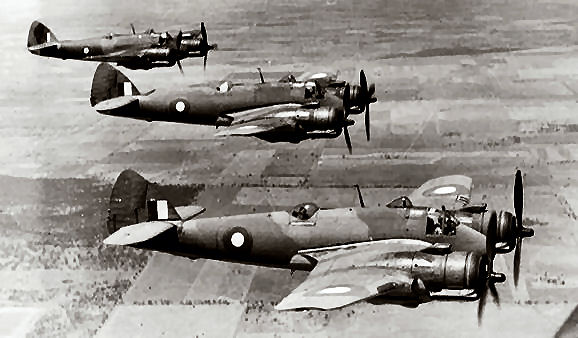 During the Battle of the Bismarck Sea, one of the decisive engagements of the Pacific Theatre, 30 Squadron Beaufighters, flying at mast height, provided suppressive fire for following waves of allied bombers. The Japanese, under the mistaken impression that they were under torpedo attack, made a disastrous tactical error and turned their ships towards the Beaufighters, leaving them exposed to attack by American and Australian bombers. Eight troop-laden transports and four destroyers were sunk in this battle for the loss of five aircraft, including one Beaufighter.
The day after this battle 30 Squadron attacked the Japanese base at Lae. Catching the base defenders unprepared, the Beaufighters destroyed six Zeros on the ground and extensively damaged base facilities.
Throughout the war, No 30 Squadron Beaufighters ranged far and wide, attacking targets in the Celebes, Ambon, Ceram and the Halmaheras. Operating at low level, Beaufighter crews had little chance to escape if their aircraft was crippled and consequently high crew losses were to remain a hazard of Beaufighter operations throughout the War.
After the War, No 30 Squadron undertook Target Towing and Special Duties at various bases throughout New South Wales, until the unit was disbanded in 1956.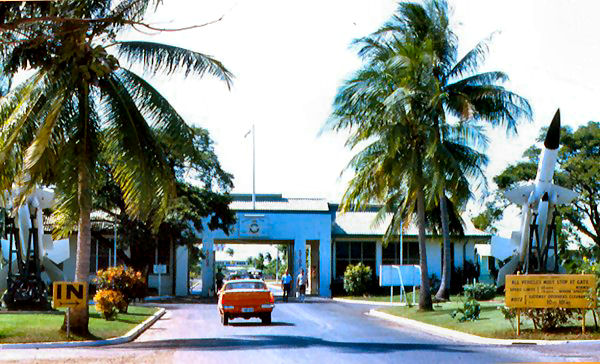 Equipped with Bloodhound surface-to-air missiles, 30 Squadron reformed at Williamtown in January 1961. The role of the newly formed missile squadron was to provide high-level air defence for Australian military bases and industrial centres. A permanent detachment was based in the Northern Territory in 1965. Until its disbandment in 1968, 30 Squadron had the distinction of being the RAAF's only surface-to-air missile unit.
Reforming in July 2010, 30 (City of Sale) Squadron is now responsible for combat support and base operations functions (ie: Base Sqn) at East Sale.
A census taker in rural Tasmania went up to a farmhouse and knocked. When a woman came to the door, he asked her how many children she had and their ages. She said, 'Les' see now, there's the twins, Sally and Billy, they're thirty-two. And the twins, Seth and Beth, they're twenty-six. And the twins, Penny and Jenny, they're twenty-four. ''Hold on!' said the census taker, 'Did you get twins EVERY time?' The woman answered, Heck no, there were hundreds of times we didn't get nothin.'
Sth Korean P3C Crew Member Pushes Wrong Button
A South Korean maritime patrol airplane lost its entire load of live weapons when a crew member accidentally hit the wrong button. Nearly $5 million dollars' worth of weapons tumbled into the Sea of Japan. The South Korean military is attempting to recover the weapons, which it says were not armed when lost.
The incident was reported on January 1 by the Yonhap News Agency. The U.S. made P-3CK Orion maritime patrol aircraft was flying a routine mission over the Sea of Japan when a crew member on board "mistakenly touched the emergency weapons release switch."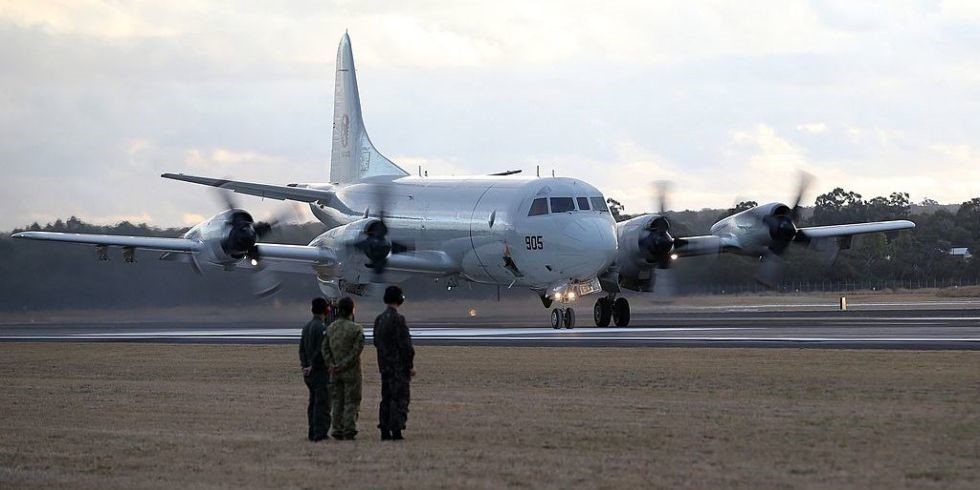 Among the weapons lost were three U.S.-made Harpoon missiles, each of which costs an estimated $1.35 million. Harpoon is an anti-ship missile with a range of 67 miles and packing a 488 pound warhead. It is the standard anti-ship missile of many U.S. allies. Also dropped was a lightweight anti-submarine torpedo, likely the locally developed Chang S ang Eo ("Blue Shark"). Blue Shark costs approximately $883,000 each. Finally, the sub-chaser lost a depth charge, a relatively inexpensive weapon.
The ordnance lost was probably mounted to the plane's underwing stations. Large aircraft such as the Orion typically have the ability to quickly drop their external stores in order to gain speed, such as when they are being intercepted by enemy fighters.
The South Korean military has sent a minesweeper and a salvage ship to the area to fetch the weapons and pledged it won't drop $5 million worth of missiles in the future.
Why look for them, weren't they going to drop them anyway??? tb
Vung Tau 1968.
We're unsure of a couple of names here, if you can help, please do.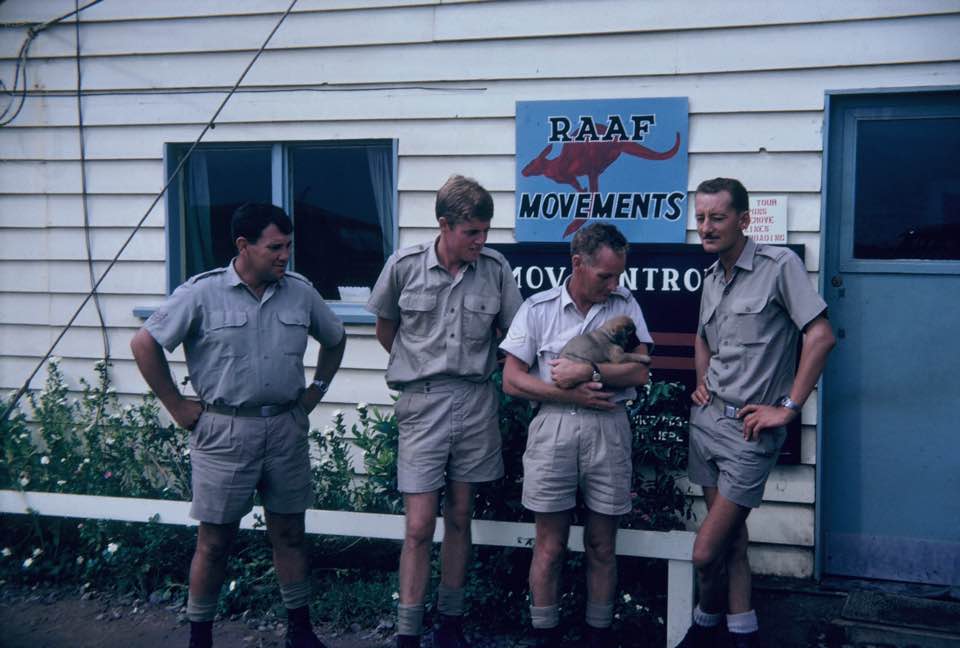 L-R: Terry, Joe Patten, John Mullins and Bill (Brisbane??).
Give a person a fish and you feed them for a day. Teach a person to use the Internet and they won't bother you for weeks, months, maybe years - unless you give them your email address.
Russ Marriott.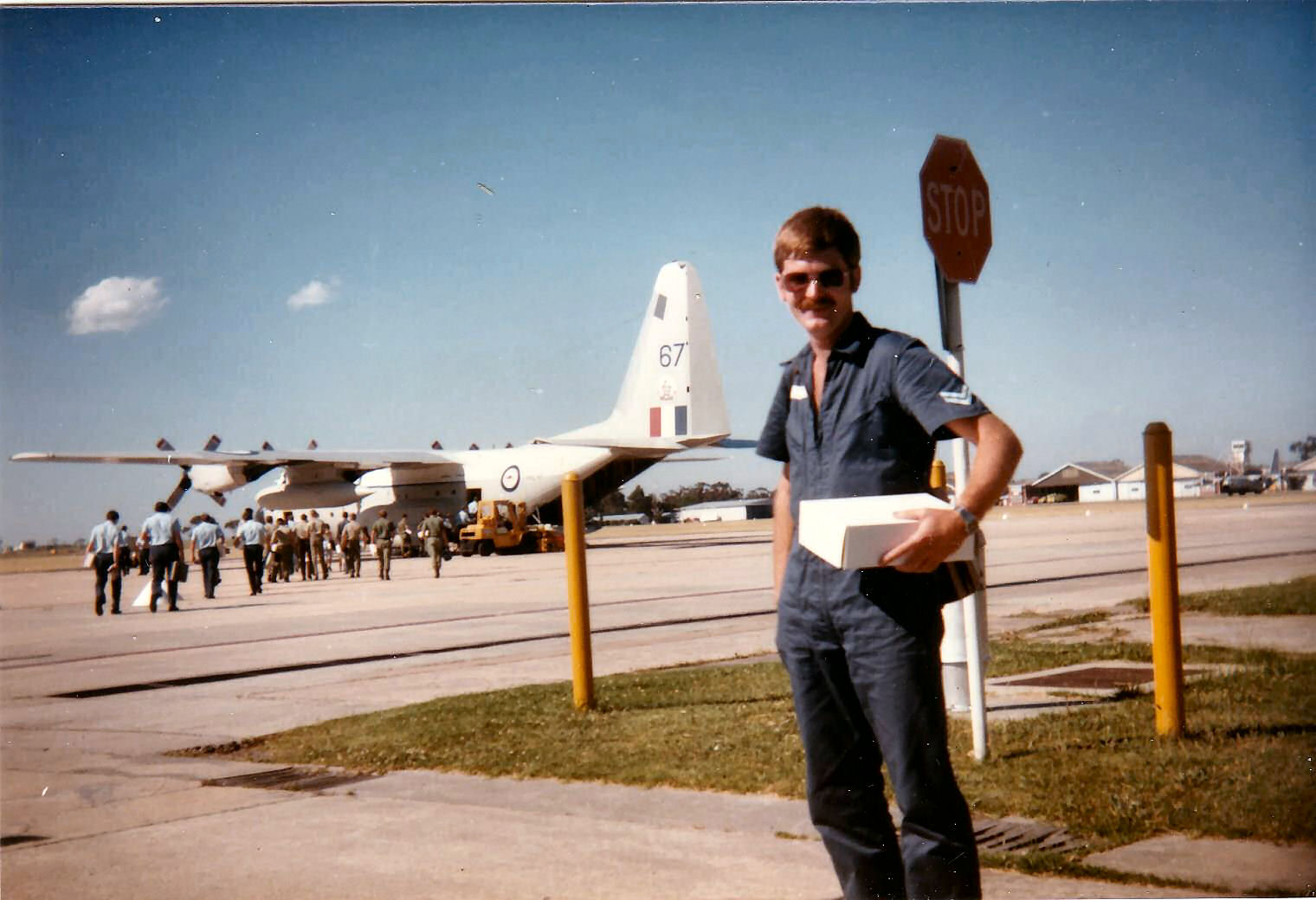 Back in the days of the E Model Hercs - departing from Laverton Air Movements, via Richmond on the Milk Run back to Darwin
Two secrets to keep your marriage brimming.
1. Whenever you're wrong, admit it,
2. Whenever you're right, shut up.
13 Appy Course, (Oysters)
Wagga.
These photos were taken in Feb 1959 and a few names (without initials) didn't make it through. The shrinkage amongst the young blokes was pretty high.
The intake graduated on the 8th December 1961.
1 Flight.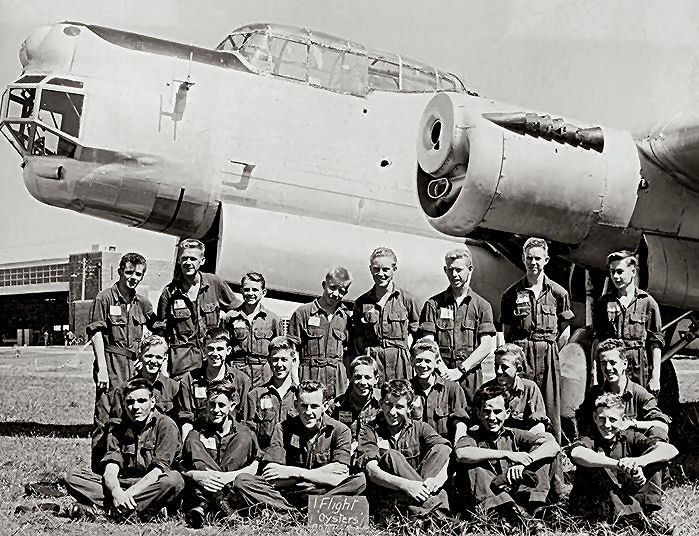 Back Row L-R: Kelleher, Redcliffe, DJ Harris, WN Hancock, PD Butler, AR Wiffler, WW Reading, Barnie.
Middle Row L-R: RG Northover, KW Baldwin, AR Burns, KD Corcoran, MJ Butler, Marr, GG Pickering.
Front Row L-R: Haggarty, RE Lawler, JAN Lanham, McAullay, Webb, Webley.
2 Flight.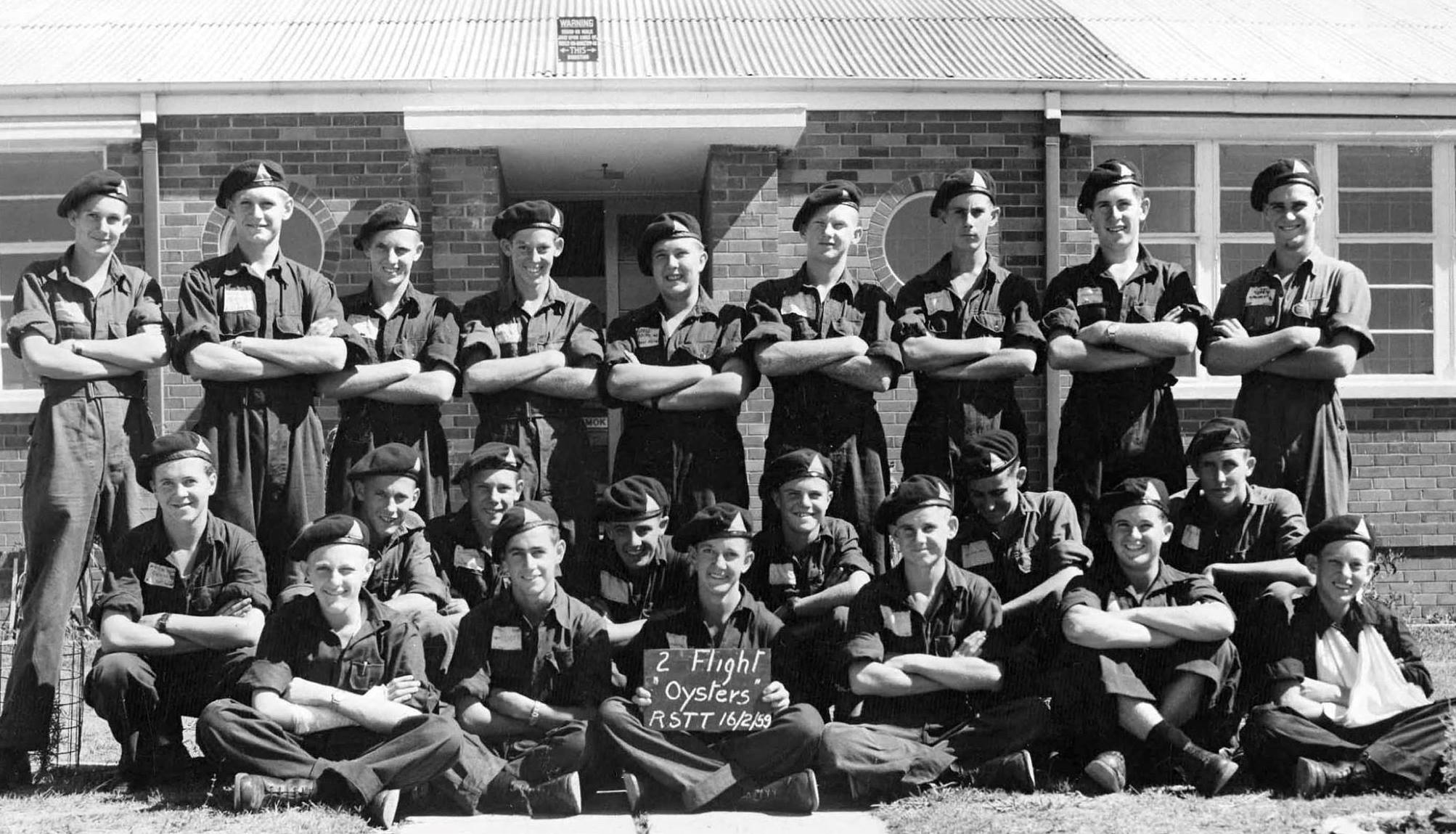 Back Row L-R: K Martin, BA Bucktin, BW Rolls, RD Wilkes, PE Williams, RJ Ziebel, BJ Bawcombe, RG Burzacott, LC Watts.
Middle Row L-R: RT Davis, Christophers, Phillipson, RT Harrison, JE Green, Cartledge, DK Leo.
Front Row L-R: SRC Deaves, Elliott, Mewburn, Reczek, K Gray, FVS Howie.
Some people ask the secret of our long marriage.
We take time to go to a restaurant two times a week.
A little candlelight, dinner, soft music and dancing.
She goes Tuesdays, I go Fridays.
3 Flight.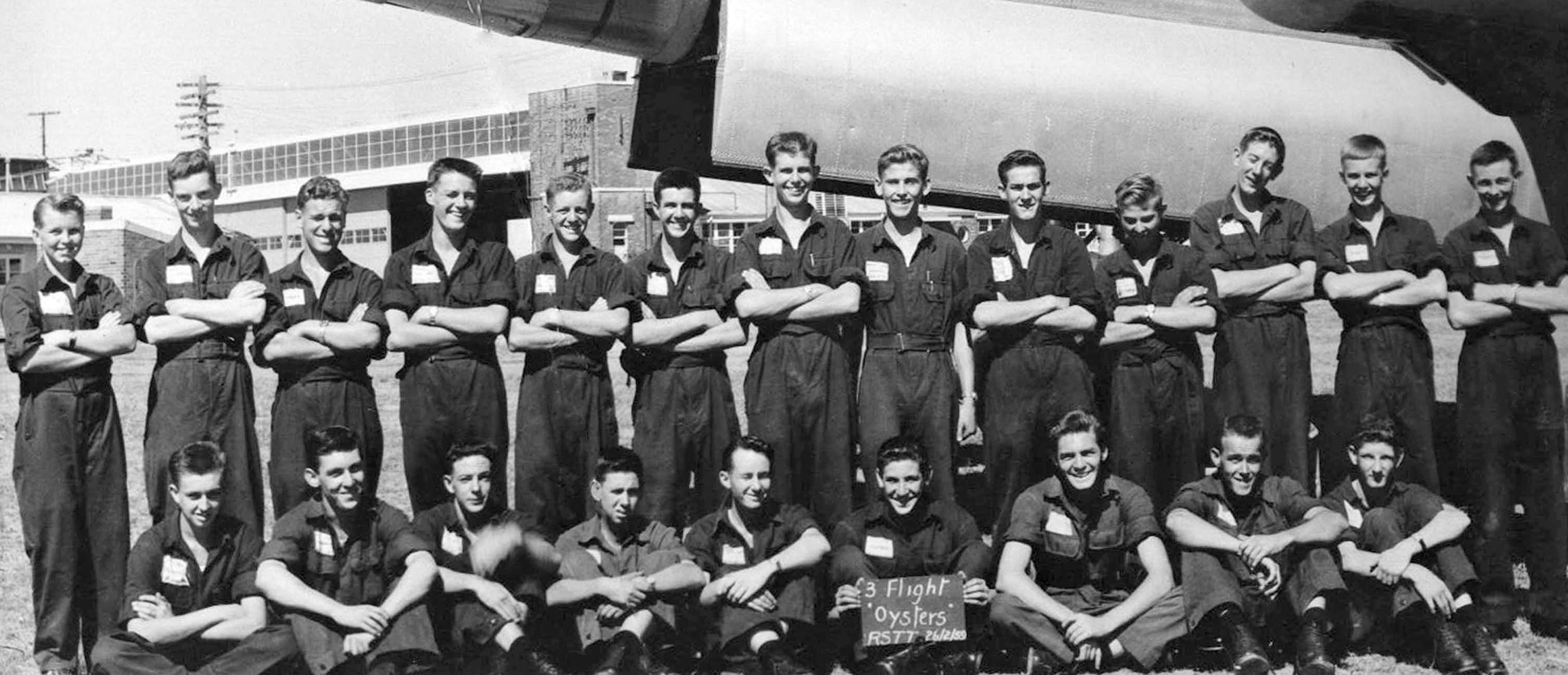 Back Row L-R: Clark, KC Haines, G Stewart, Inch, AE Greaves, Hartigan, AP Windsor, R Wright, Bradshaw, Connell, Sweeney, KN Walsh.
Front Row L-R: AG murray, P Klasups, BJ Dick, IJ Gray, Baillie, NH Martin, Louez, Malt, Parfitt.
4 Flight.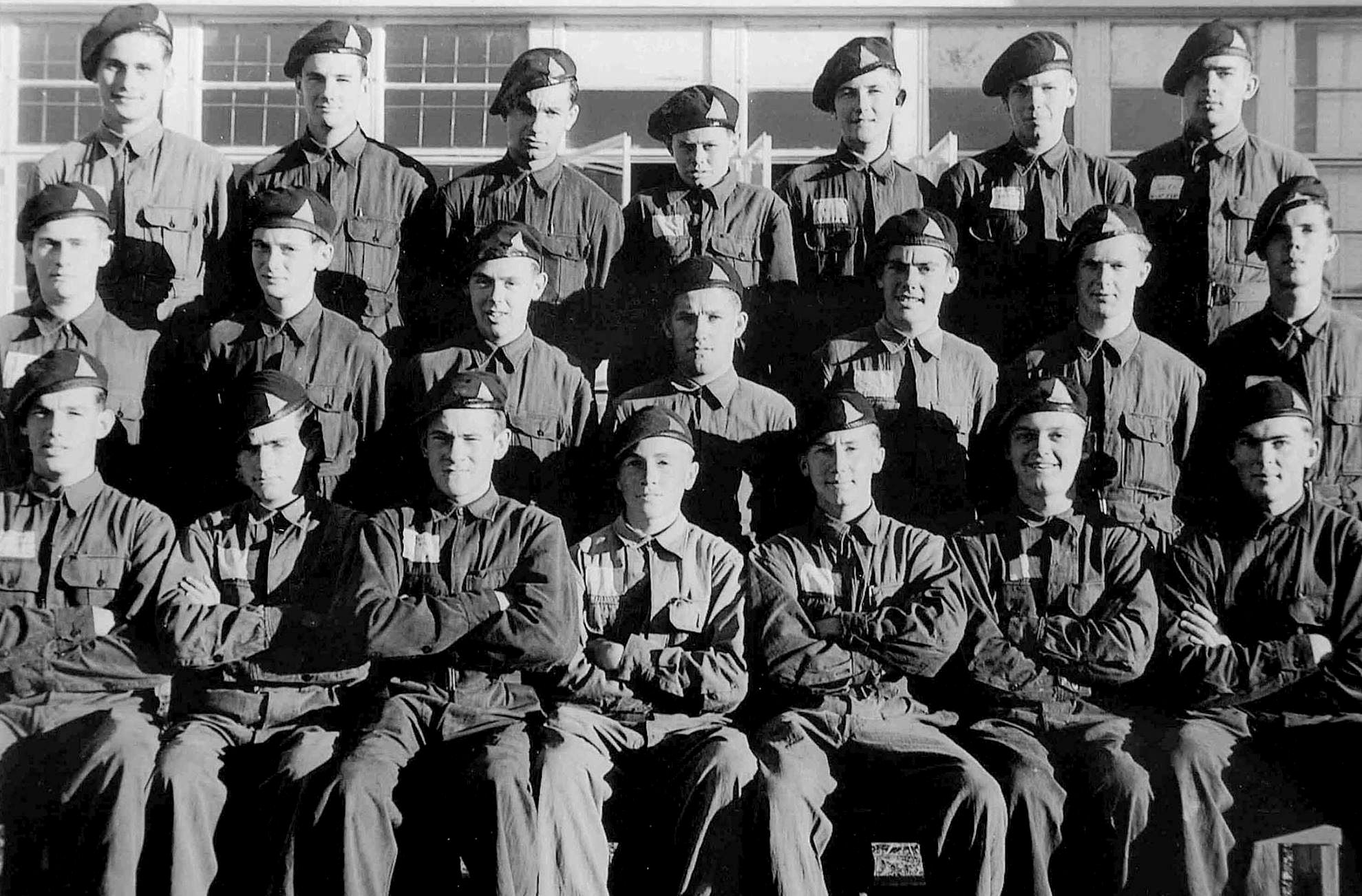 Back Row L-R: Meuller, KA Durie, S Palma, Bown, TY Dawson, Laidlaw, PH Thuel.
Middle Row L-R: Moorhead, JA Franks, RS Gumbrell, GD Fisher, MJG Wright, AJ Hind, Ingo G Meier.
Front Row L-R: HH Holsken, Rentell, Brierly, Beckey, PL Winchester, BM Lovell, FMG Sankey.
5 Flight.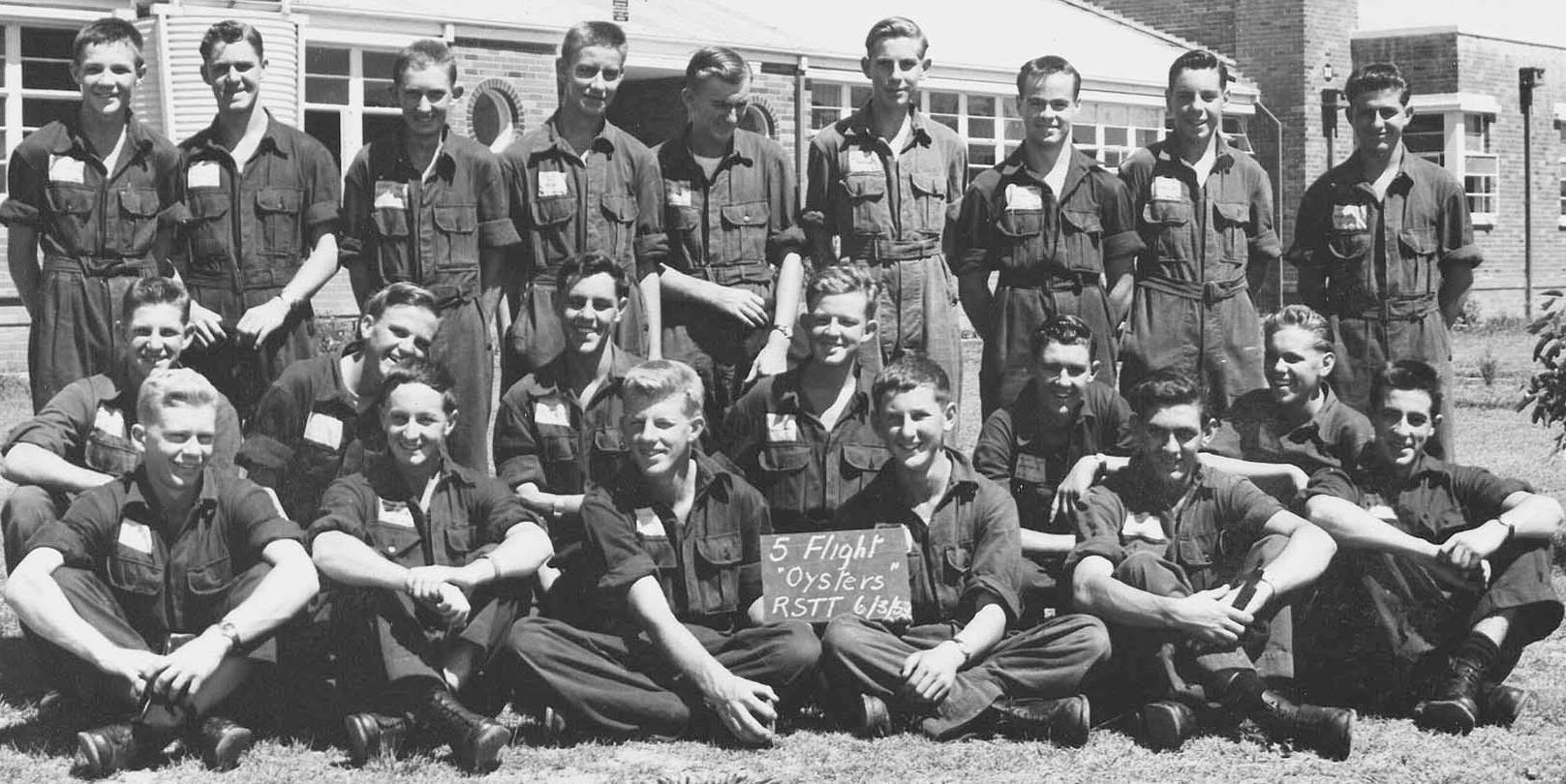 Back Row L-R: JW Stockwell, RG Kendall, NC Bywaters, DJ Cook, WR Shoobridge, RE Horder, JB Leahy, EG Cornell.
Middle Row L-R: J Neatherway, DG Bucknell, LD Bleakley, DG Fitzgerald, King, JA Milton.
Front Row L-R: RH Ruming, KP Doyle, JA Martin, PM Tracy, JR Peterson, PF Tisdel.
6 Flight.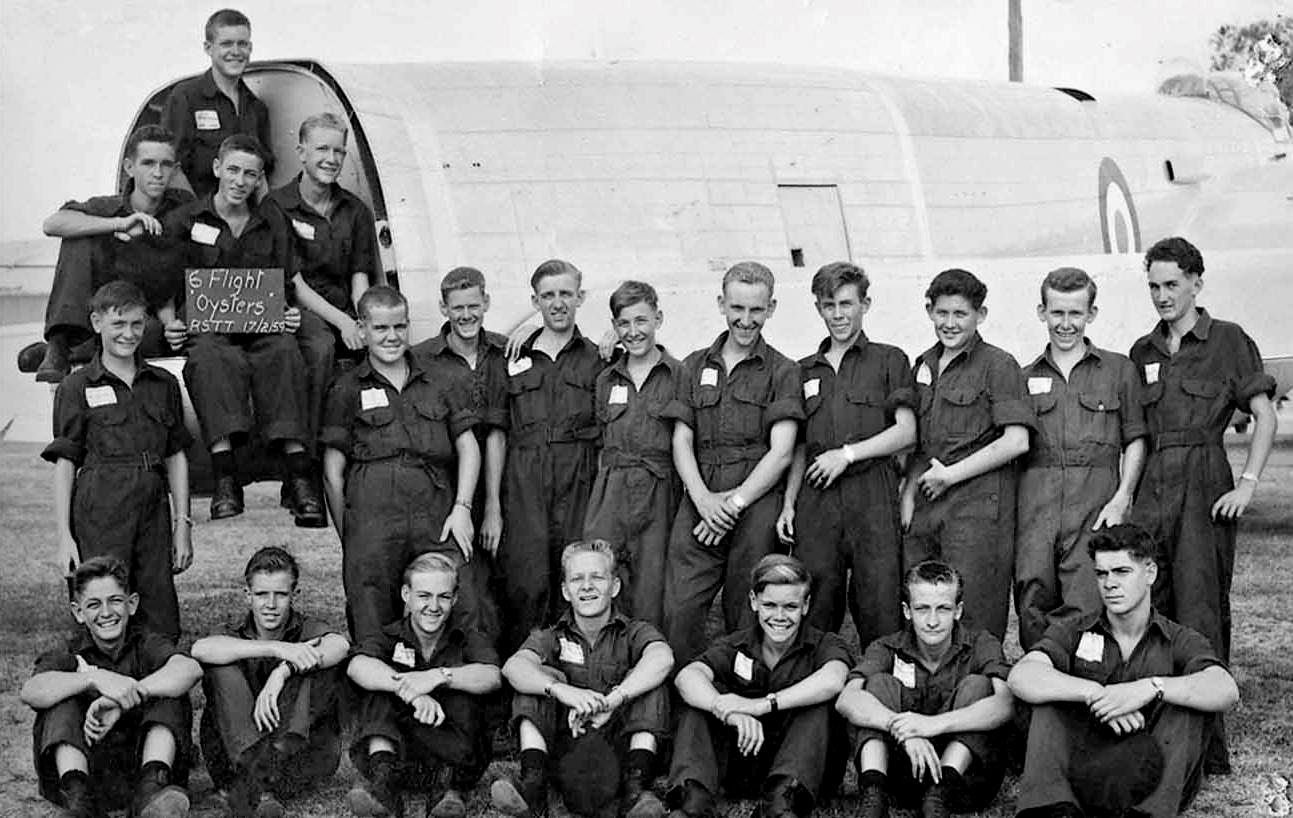 Back Back: ER Smith.
Seated on aircraft: JA McGowan, Eades, HR Crowther.
Standing L-R: BE Minchin, Seagrim, N Montgomery, GB Wallace, Mudge, Dempsey, Spence, WJ Power, Molloy, RM Targett.
Front Row L-R: DH Broom, RR Swanson, Renfrew, JM Hall, DRT Wright, Jackson, RA Kilah.
The most effective way to remember your wife's birthday is to forget it once...
How they used to be.
Here are some pics of Bases how they used to be in their hay day, Click each name. Fairbairn, Wagga.
A2-1022
A2-1022 getting a recent clean-up at Caloundra in August 2016. This Huey, captained by Australian pilot Flight Lt Cliff Dohle, was one of the two RAAF Huey's used in the Battle of Long Tan for the ammunition resupply mid-battle and earlier in the day for the transporting of Little Pattie and Col Joye from Vung Tau to Nui Dat.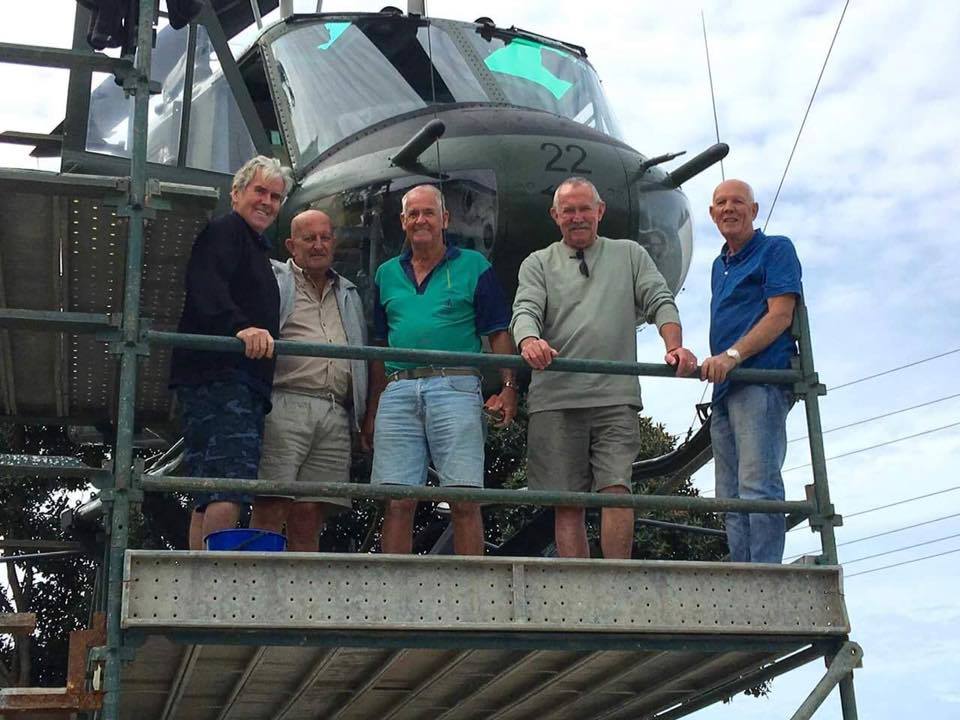 L-R: Quentin McCutcheon (ex 9Sqn Framie), Ian Newham, Roy Robinson (ex 9 Sqn Metal Basher), Bob McInnes (ex 9 Sqn Clerk A, President of the Caloundra Ex-Services club), Ingo Meier (ex 9 Sqn Framie) .
This aircraft was also one of the seven RAAF and one U.S. Huey's which transported the Australian dead and wounded from the edge of the rubber plantation around midnight of 18th August 1966.
A4-1022 was dedicated at the Caloundra RSL on the 16th March 2012 – see HERE.
"The trouble with quotes on the internet is that you can never know if they are genuine."
Abraham Lincoln.
Just got his wings.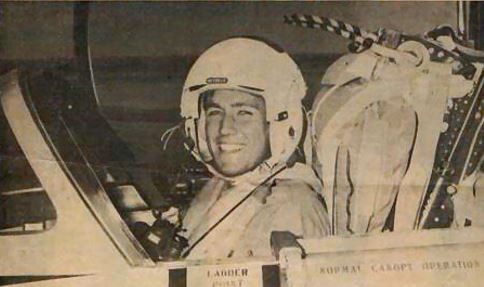 Stephen Wessels of Armidale NSW on his graduation day as one of the RAAF's pilots, after 15 months training. Stephen, who was on 83 Pilot's Course, is pictured above in the cockpit of a Macchi trainer at Pearce.