Increased Protection by Combining Foods.
In a 2013 study, it was found that certain whole foods can increase the protective properties of others. Researchers found that the introduction of grapes to breast cancer cells growing in a Petri dish caused a 30% reduction in cell growth and by adding onions separately there was nearly a 60% suppression of cell growth. By adding half of each, cancer cell growth was reduced by 70%, showing that the combination of whole plant foods magnifies the effect greater than either food on its own.
In "The China Study", which is based upon data collected from Cornell University, Oxford University, and the Chinese Academy of Preventative Medicine over a span of 20 years, it was observed that notable reduced risks in cardiovascular disease, cancer, diabetes, obesity and autoimmune diseases as well bone, kidney, eye and brain diseases occurred in response to a whole food, plant-based diet.
The evidence is mounting that whole plant foods can be more powerful than any pharmaceutical or synthetic vitamin supplement in protecting against chronic disease. If you like the idea of living free of cancer, heart disease and a myriad of other diseases, you should consider adding as many whole plant foods to your diet as humanly possible.
Will taking zinc for colds make my colds go away faster?
There's been a lot of talk about taking zinc for colds ever since a 1984 study showed that zinc supplements kept people from getting as sick. Since then, research has turned up mixed results about zinc and colds.
Recently an analysis of several studies showed that zinc lozenges or syrup reduced the length of a cold by one day, especially when taken within 24 hours of the first signs and symptoms of a cold. Studies also showed that taking zinc regularly might reduce the number of colds each year, the number of missed school days, and the amount of antibiotics required in otherwise healthy children.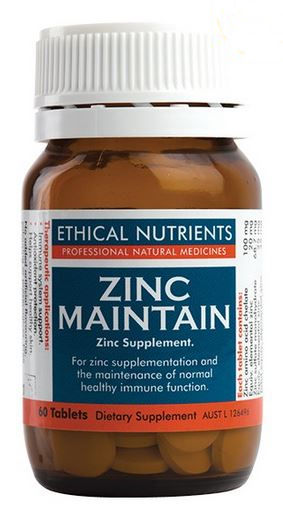 Most colds are caused by a type of virus called rhinovirus, which thrives and multiplies in the nasal passages and throat (upper respiratory system). Zinc may work by preventing the rhinovirus from multiplying. It may also stop the rhinovirus from lodging in the mucous membranes of the throat and nose. Zinc may be more effective when taken in lozenge or syrup form, which allows the substance to stay in the throat and come in contact with the rhinovirus. (The important word here is MAY).
But the recent analysis stopped short of recommending zinc. None of the studies analysed had enough participants to meet a high standard of proof. Also, the studies used different zinc dosages and preparations (lozenges or syrup) for different lengths of time. As a result, it's not clear what the effective dose and treatment schedule would be.
Zinc, especially in lozenge form, also has side effects, including nausea and/or a bad taste in the mouth. Many people who used zinc nasal sprays suffered permanent loss of smell. For this reason, Mayo Clinic doctors caution against using such sprays. In addition, large amounts of zinc are toxic and can cause copper deficiency, anaemia and damage to the nervous system.
For now, the safest course is to talk to your doctor before considering the use of zinc to prevent or reduce the length of colds.
What do Facebook employees do to waste their time at work?
BMI Calculator.
To determine if you're at a healthy weight, click HERE, (change it to the metric version) enter the required information and it will calculate your body mass index (BMI). You might get a shock.
Weight Loss.
We don't know how good this stuff is, but someone sent us this info and says it worked for them. It's not cheap but if it works, it's probably worth it – it's your decision. This is not a paid advertisement.
| | |
| --- | --- |
| Product: | PhenQ |
| Manufacturer: | Bauer Nutrition |
| Benefits: | Fat burner, fat blocker, appetite suppressant, anti-oxidant |
| Positives: | 4 mechanics of action, excellent ingredient profile, made by high reputable company, 2 month guarantee and free shipping. |
| Negatives: | Not many it has to be said. |
| Shipping: | Worldwide including Australia, Canada, USA, UK, Ireland, Europe. The order page has many currencies including Australian dollars, this may need to be activated by the drop down menu at the top of the website. |
| Retailers: | Official website only |
Advertised Benefits.
Burns body fat

Blocks fat production

Suppresses the appetite

Acts as an antioxidant

Provides extra energy

Improves the mood
It all sounds very good, but many competing manufacturers make similar claims for their products. However, the big difference with Bauer is the amount of confidence they place in their product.
Their promises are backed by a 60-day money back guarantee. Many manufacturers fail to offer any guarantee at all, while other offer just 30 days; so Bauer's generous 60-day guarantee gives the product a massive shot of credibility. The free shipping worldwide (yes even Australia and New Zealand) is also a welcome addition.
Marketing & Distribution.
PhenQ can only be purchased from the official product website. Each bottle contains 60 capsules and should last for 30 days when used in the recommended manner. The price is available in multiple currencies – US$, AU$ €, and £ etc… adding extra bottles to the order enables price discounts. For example
Buy 2 Bottles Get 1 Free

Buy 3 Bottles Get 2 Free
Recommended Usage.
One pill at breakfast, followed by one at lunchtime, is all that is required and Bauer suggests caffeine sensitive individuals limit their intake of caffeine from other sources and refrain from taking PhenQ after 3pm.
The PhenQ Formulation.
a-LACYS RESET: A patent-protected ingredient that provides a unique mix of cysteine and alpha-lipoic acid. The volunteers in one clinical study reduced their bodyweight by 3.44%, while also increasing their muscle mass by 3.8%. Muscle tissue weighs more than fat tissue, so the fact that the volunteers increased their muscle mass and still showed the aforementioned overall weight loss suggests the percentage of fat lost must have been very respectable.

Capsimax Powder: A patented ingredient that contains capsicum, piperine, and niacin. Piperine is a black pepper extract that can speed the metabolism. It also helps other ingredients to be absorbed more efficiently. Niacin helps the body to convert food to energy, and capsicum is a powerful fat burner that can help the body to burn calories 12 times faster than normal, even while resting.

Calcium Carbonate: Well respected for its ability to calm an upset stomach and aid digestion, calcium carbonate can also prevent new fat cells from being created and encourage a higher rate of calorie expenditure.

L Carnitine Furmarate: An amino acid that can enhance the mood and encourage fat burning, L Carnitine Furmarate also appears to be able to hold-off the onset of fatigue.

Chromium Picolinate: A mainstay of weight loss supplements, chromium balances blood sugar levels and encourages the body to initiate fat burning.

Caffeine: The eye-opening powers of caffeine are one of the reasons coffee is such a popular first drink of the day. Most people are aware of its value as an energy provider. It's abilities as an appetite suppressant and metabolism booster are not always so well appreciated, but the ingredient has much to offer in both departments.

Nopal: More commonly called Prickly Pear, nopal is a high-fibre ingredient sourced from a cactus-like succulent plant. It can be used for lowering cholesterol, but it really comes into its own when used to provide appetite suppression. It is also well respected for its fat binding abilities.
PhenQ Side Effects & Health Issues.
Side effects are unlikely, but pregnant or breastfeeding women should always err on the side of caution and avoid using supplements unless they have first attained their doctor's approval. Anyone who has existing health problems or is taking mediation(s) is also advised to discuss the matter with their doctor before commencing supplementation.
The Bottom Line.
Bauer may make some confidant claims for PhenQ, but those claims appear to be fully supportable by the ingredients used in the formulation.
The fact that so many customers report positive results also provides a good indication of the blends abilities and, let's not forget, results are guaranteed.
Where To Buy PhenQ.
PhenQ is only available online from the official website. As stated above it ships worldwide and rather pleasingly, postage is free. You can access the site HERE.