Just the other day I was quietly relaxing under the overhead fan in my own backyard, with my dog at my side, enjoying the peace and quiet and keeping out of the direct sun in the boi haus. I had a nice cold drink and the radio on listening to the cricket and was really enjoying the anonymity one can only get while on one's own property.
Unbeknown to me, the lovely Cath Davis, who lives a few miles from me, had been sitting on her roof top keenly watching her charisma-search radar scope just waiting for the radar to detect a small wisp of Radtechitis she hoped would pop up sometime soon. Cath had been sitting in her bean bag up on the roof for some days and was nearly out of chicko rolls and hot cocoa when all of a sudden, the radar pipped, the screen went gold and the blue lights began to flash.
A contact!
This was the moment she had been waiting for, her trusty radar had indeed informed her there was Radtechitis somewhere in the open just north of Brisbane City and she was determined to have some. She fed the co-ordinates obtained from her radar into the smart watch, pulled on the leather gloves, dragged the covers from the trusty little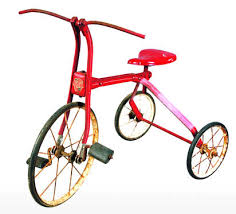 red Cyclops three-wheeler which she kept parked in the lounge room and peddling like a woman possessed, headed down the road.
Next thing I knew, the dog was barking a warning, there was a loud crash as the Cyclops was abandoned at the front gate then Cath appeared, practically out of breath, racing towards me with arms spread wide.
Knowing resistance would be futile, I conceded to her wishes and allowed her to drape herself upon my person so she could obtain the much desired Radtechitis. I quietly and patiently endured this enthusiastic draping for several hours, then, as it was getting late, was forced to unwrap oneself from her clutches and escort her to the Cyclops and point her in the direction of her home.
In appreciation, Cath left a card on my table and it seems she is a Credentialed Diabetes Educator/Practising Dietitian. That sounded interesting so we thought we should give her a ring.
She was in an euphoric mood when we called, all warm and fuzzy and completely at ease after her dose of Radtechitis and she was glad we rang.
Cath told us she was originally from Bendigo in Victoria, and graduated in 2011 from the Charles Sturt University in Wagga with a Bachelor degree in Nutrition and Dietetics. Since then she has worked in a range of settings including private practice, hospitals and community health services. She moved to regional Queensland (Bundaberg) in 2012, where she became passionate in diabetes management and completed a Graduate Certificate in Diabetes Education at Curtin University in 2013.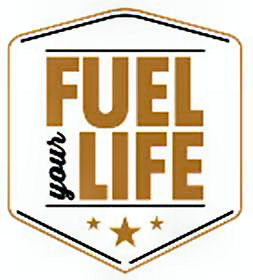 Not long ago she joined "Fuel Your Life". Fuel Your Life is an innovative new company providing dietetic services to clients across Australia with a current focus on veterans. They offer individualised nutrition programs tailored to meet the individual's health and performance goals.
We can heartily recommend Fuel Your Life's services as since we have been a client our weight has been continuously going south and our energy level is heading north. There is so much to learn about nutrition, about which food is good for you, why it is good for you and more importantly, which food you should try to avoid.
If you live on the south east coast of Qld, from the Sunshine Coast, through Brisbane, out to Ipswich and down to the Tweed, including Goodna, Kangaroo Point, Helensvale and Robina, or if you're in Canberra, Batemans Bay, Moruya, Albury/Wodonga and you are a Gold Card holder you should obtain a referral from your GP (HERE) then make an appointment and join the Fuel Your Life program. Also, if you hold a white card for a specific illness that would be beneficial from correct nutritional advice, (diabetes or PTSD for instance) you should also investigate the option. As well, DVA has recently introduced their "Non-Liability Health Care" program (see HERE). If you are included in this program, ask your GP if nutritional advice would benefit you.
You can get further information from Fuel Your Life's website (HERE) or you can ring them on 0401 880 344
Remember the old saying – You are what you eat! It's true.