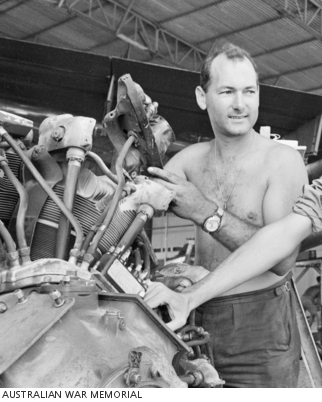 Douglas Malcolm Ellacott.
We heard from Bevan Greenwood, he said: "A few ex-members will be saddened to hear that my old mate Douglas Malcolm Ellacott, Engine Fitter, passed away peacefully at his home in Bundaberg on 17th November 2016 after a long illness. Doug had hoped to have seen Christmas out, but it was not to be. He and I both joined the RAAF in 1956 in Brisbane and served 21 years, terminating our service at the same time. He left a wife Elaine, son Gary, and daughter Christina.
Doug served with 35 Squadron in Vung Tau from July 1966 to March 1967.
Sadly, his younger son Malcolm was killed in a motorcycle accident a few years back, which devastated the family.
Doug's funeral service was held on the 17th November 2016 followed by a Private Cremation at Springfield Gardens Crematorium, Elliott Heads."
Denis Patrick Macneall.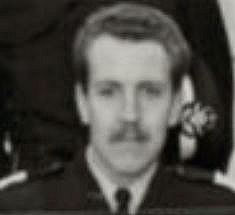 Ted McEvoy tells us the sad news of the passing of Denis Macneall, a Beaver and Mirage Pilot, who passed away on Wednesday the 12th July. He was 72 years old. "A true friend and just a great bloke".
Denis was born in England and began his service career in 1961 at Wagga as an Apprentice Instrument Fitter.
From 1964 until 1970, he worked as an Instrument Fitter in a number of postings including 36 Sqn with its A model Hercs, 38 Squadron then RTFV Vietnam April 1965 to Dec 1965 and 35 Sqn Vietnam Mar 1967 to Mar 1968 with the Caribou and with No 2 FTS in Pearce, WA.
In 1970, he was posted to No 78 Pilots' course, qualifying for a posting to 'Fighters' at Williamtown. He completed No2 OCU Fighter and Mirage Conversion Course by 1972 when he was posted to No 75 Squadron in Butterworth.
In 1974 Denis tackled the Flying Instructors' Course at Central Flying School, East Sale, which equipped him to take on two Instructional postings in both No 1 FTS, Point Cook (Winjeel) and No 2 FTS, Pearce (Macchi) until 1978 when he returned to Williamtown. Over the next six years he served with No 77 Squadron, No 2 OCU and as CO No 4 Flight.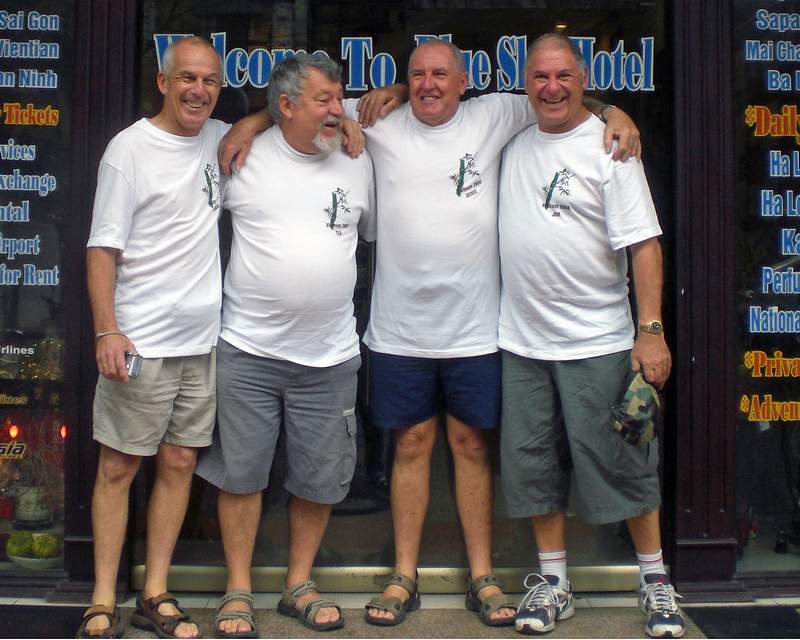 In 1984, as a Qualified Flying Instructor, he was appointed Standardisation Officer and Flight Commander with No 2 FTS.
Denis retired from the RAAF in 1988 after 25 years' service.
In 1989 he worked with CASA and became an Instructor in Saudi Arabia until 1992 following which he was Chief Flying Instructor with the Kalgoorlie Aero Club.
From 1994 to 2000 he held various positions with General Aviation and Airline training appointments and in 1997 he was awarded a Bachelor of Science Degree in Computer Science.
Denis retired from full-time work in 2000, retaining many interests with Gliding, GA, flying his Nanchang and running and owning Warbirds International.
L-R:- Robbie Rhodes (Sumpie – 9 Sqn), Ted McEvoy (Radio, Pommie import 35Sqn), Denis Macneall (Instruments, ex RTFV and 35Sqn), Jim Muscat (MT Fitter, ex 2 Sqn)
Denis' funeral was held at the Pinnaroo Valley Memorial Park, Padbury, WA, on Friday 21st July.
The following pic appeared in the WA Weekender newspaper on the 05 August.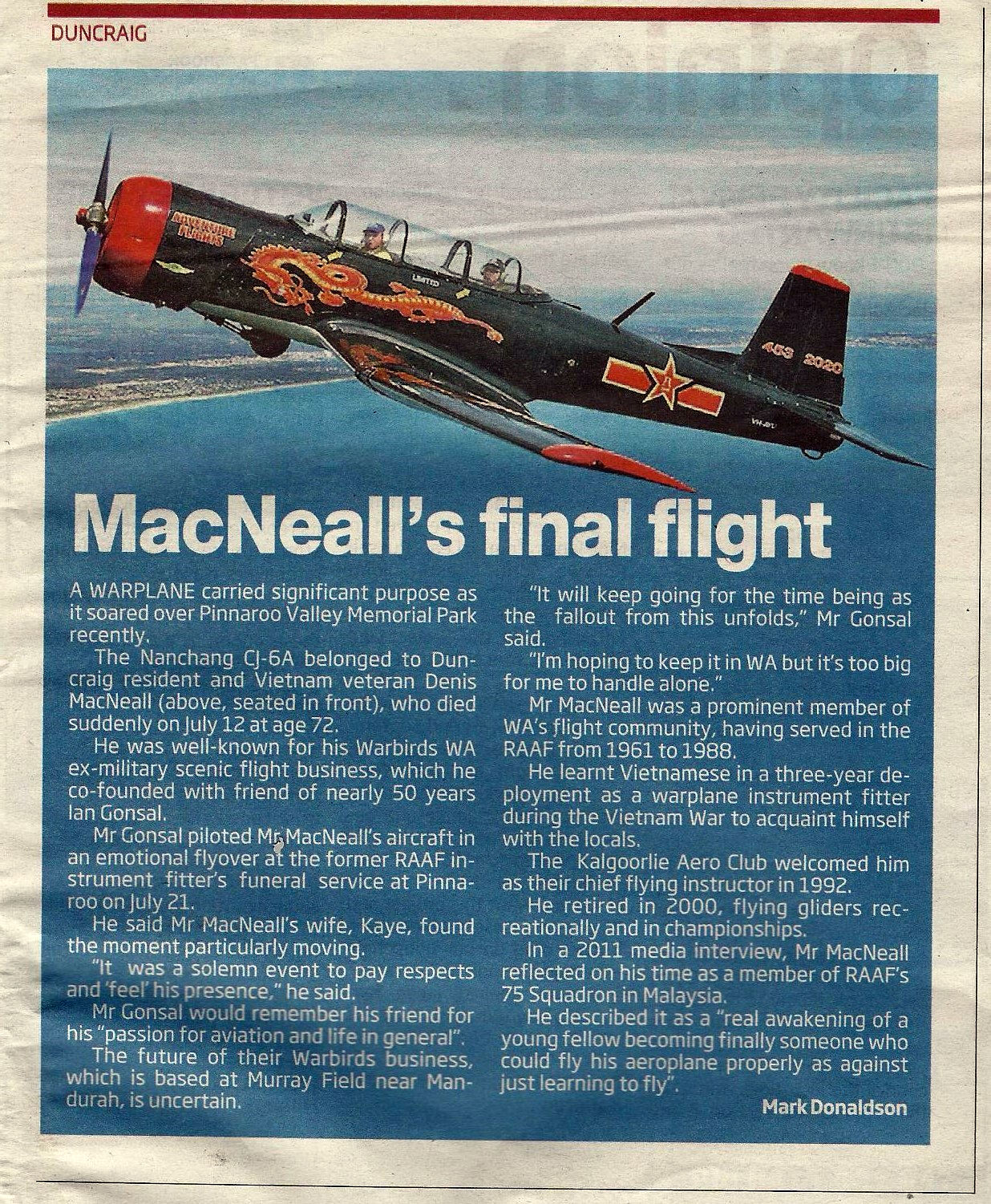 Bob Deane.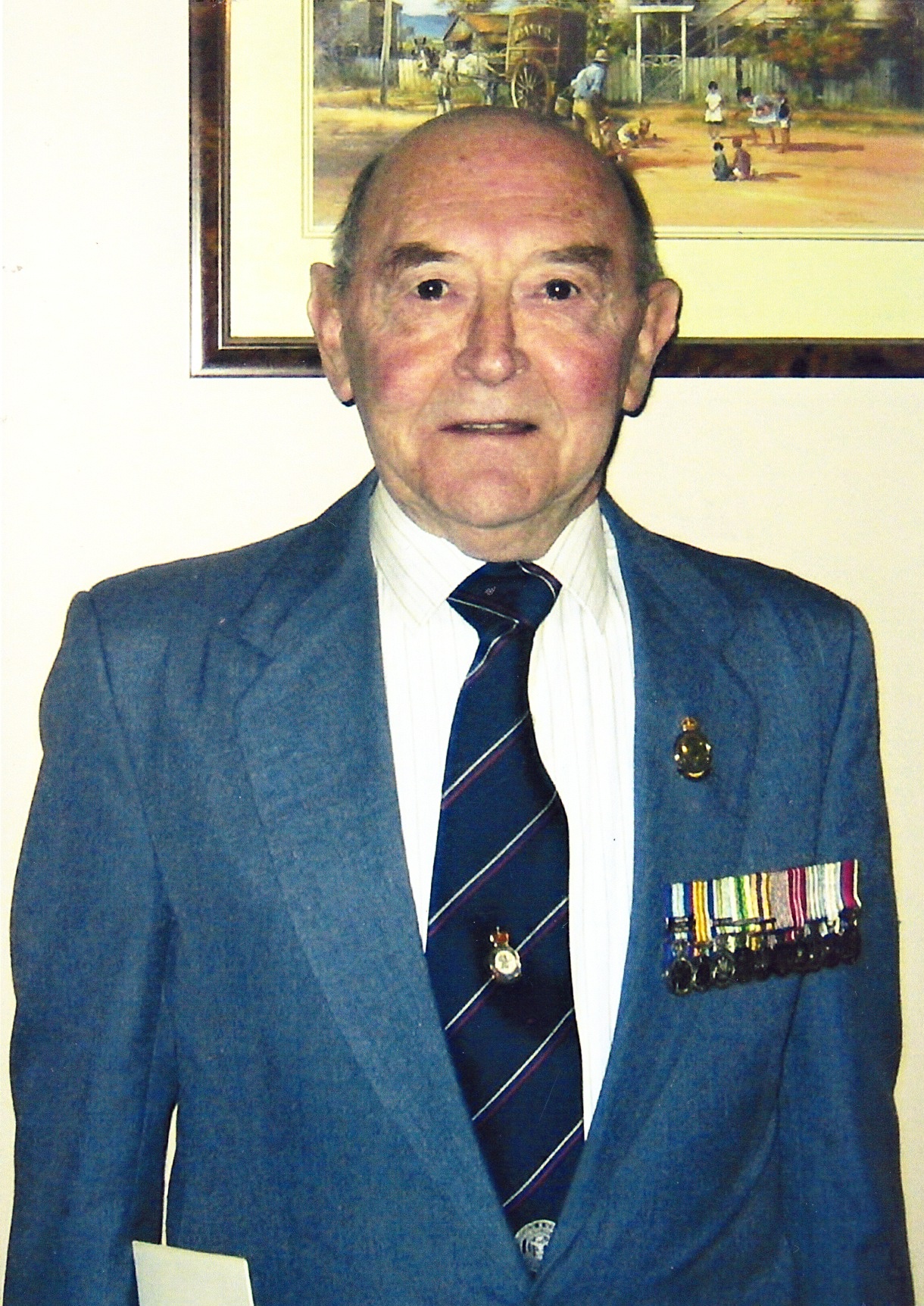 We heard from Peter Deane, he said: "I am Bob Deane's brother. I am using his email account to complete unsubscriptions and notifications. I regret to inform that Bob passed away at Lingard Private Hospital in Newcastle on the 18th July. He is on your membership list for ACT.
His funeral service was held on Monday 24th July in the Pettigrew Chapel in Belmont NSW, followed by private cremation.
Bob, a Framie, was 81 (b 30DEC35 - d 18JUL17). He completed 23 year's service from the mid 1950s to the late 1970s. He joined immediately following completion of national service, doing his rookies at Rathmines NSW from where he was posted to a Neptune Sqn.
He loved the RAAF and was fortunate to have a diverse and quite active career, serving in Malaya, Vietnam (35 Sqn Nov 1971 – Feb 1972), the Middle East (UN Peacekeeping), Indonesia (Technical Training) and all over Australia. He worked with many different aircraft types and loved the variety (the truth is he loved anything that could fly and was only really happy when posted to flying squadrons).
Interestingly, the last aircraft he worked on as late as 2006 was a Neptune. He volunteered at HARS where he had the opportunity to be involved in maintenance and to occasionally fly in the aircraft. He would still be there had his health not failed.
He maintained close contact with numerous service friends and quite enjoyed involvement with various RAAF associations. In retirement, he settled in Canberra where he lived for many years. In the last few years he spent a lot of time in Thailand where he escaped the Canberran winters and enjoyed the company of other ex-RAAF friends.
Bob suffered severe cardiovascular disease and had three separate bouts of different types of cancer. He was a real survivor who loved life and lived it fully to the end".