Alan "Punter" Langton
Steve Langton, Alan's son, advises that his dad, Alan Langton, now suffers from Dementia and has been in a Nursing Home out near Salisbury for the past couple of years. Sorry, no further details.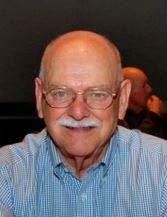 John Staal.
Ron Glew, PRESIDENT AFC & RAAF Assoc. (NSW) Inc advises that John is not feeling particularly well these days and he feels a bit neglected. He would be stoked to receive a phone call for a chat from any or all of his RAAF friends. Should you wish to email him, please use gershastaal @ gmail.com as he finds it difficult to use the computer just now.
(Leave out the gaps before and after the @)
Terry Barker.
John Sambrooks advises that on the 13th Aug Terry was admitted to the Sunnybank Private Hospital due to chest pains. Terry has leaking heart valves. They may be able to treat this with medication, but he may need open heart surgery. His heart is also enlarged. Terry will take calls; his number is 0402 206 566.
Hope you get well soon, Terry.
Regards
Sambo